Laying The Groundwork For Tokyo-Italian Dining in Singapore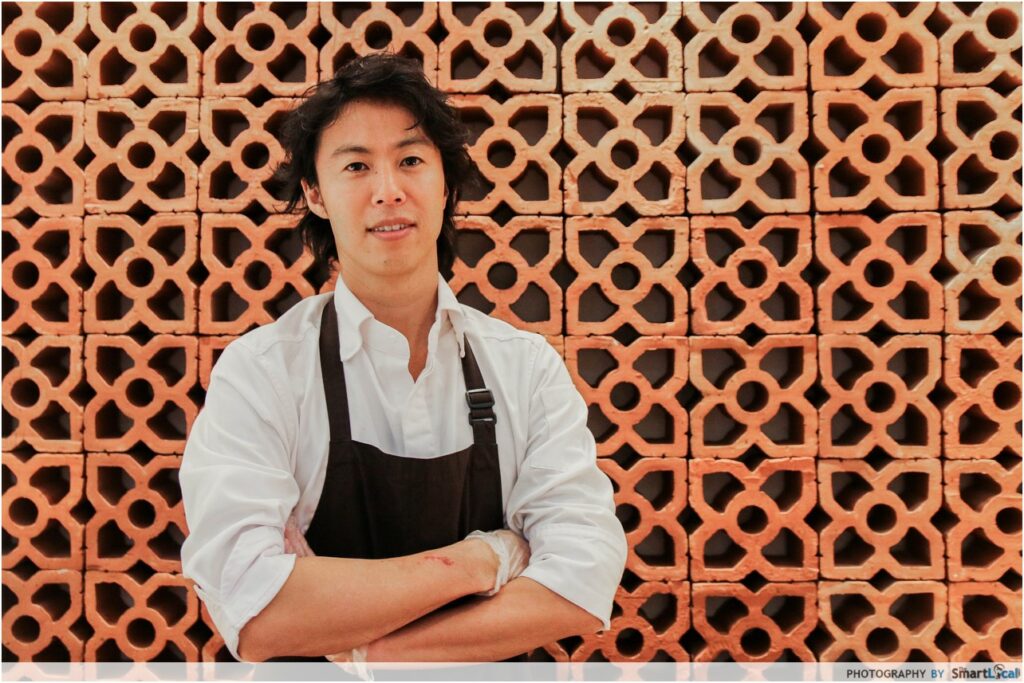 Hailing from Tokyo, Japan, Chef Seita Nakahara is no stranger to the local F&B scene. Previously Executive Chef of Enoteca L'Operetta, Chef Seita's love for cooking began at an early age of five years old, ignited by his mother's home cooked meals.
He began his culinary journey in Tokyo's traditional Italian restaurants. He then took to the kitchens of Italy for four years, honing his skills in classic Italian cuisine. His latest venture, Terra, pays homage to his Japanese roots while staying true to authentic Italian recipes.
We sat down with Chef Seita to talk about his new Tokyo-Italian restaurant along Tras Street, as well as a little more about the man himself.
The Interview
Eatbook: It's the first time a customer dines at Terra. What are the three must-orders? Preferably one appetiser, one main, and one dessert.
Chef Seita: For the starters, I would recommend our scallops, oven-baked with herbal butter. I'd also recommend the spaghetti sea urchin, made with homemade Bottarga powder. The ingredients used are all quite seasonal, but I try to have it all year round.
As for the main course, it'd be Mr Yoshioka's Pork – chargrilled pork. Lastly, for dessert we have our "Terramisu" – usually we say tiramisu, but since this is Terra it's "Terramisu" here.  Inside the tiramisu there're a lot of strawberries, all from the Japanese brand Amao.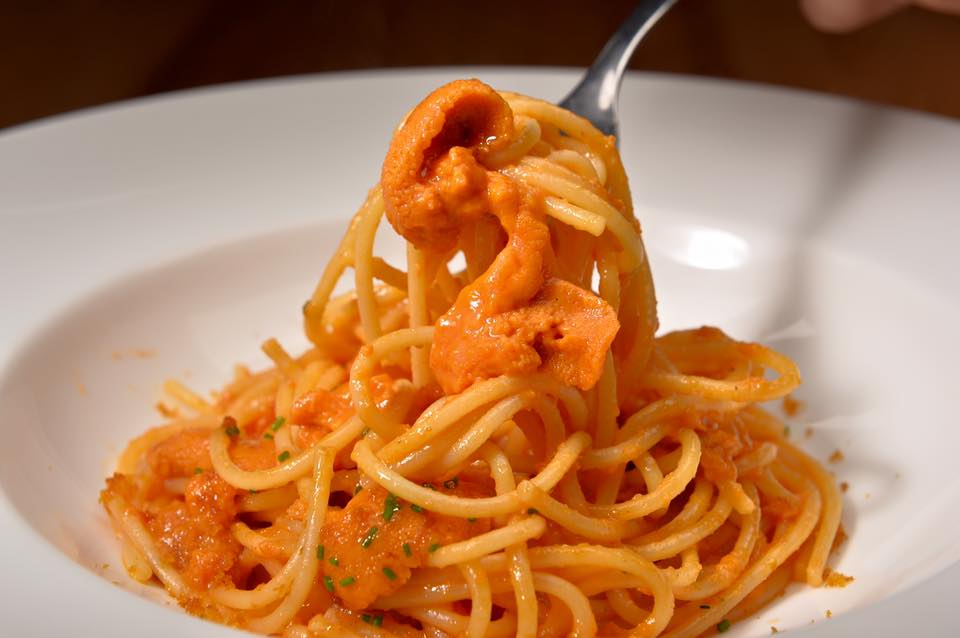 Eatbook: Could you explain for our readers what the Tokyo-Italian style is?
Chef Seita: Basically, the Tokyo-Italian style is rustic, traditional Italian cuisine, but using Japanese ingredients. It's not about creating new dishes, you remain faithful to authentic Italian cuisine.
If you were to create your own recipe, without knowledge of Italian culture or cuisine, then maybe that could be considered Japanese-Italian. I was inspired to embark on the Tokyo-Italian style because I love Italian food and their culture, and I know first-hand that real Italian food is on its own very beautiful. Using seasonal Japanese ingredients then takes the food one step further.
Eatbook: What's the most gratifying thing you've gotten out of your time working in the kitchens of Italy?
Chef Seita: Being exposed to authentic Italian cuisine. Before I moved to Italy, I had lived in Singapore, and before that Japan. Sometimes, I would have Italian food in either country, but never had the chance to see real Italian cuisine. I didn't know what a real pizza was. It's really hard to find authentic Italian food here. So when I started work in Italy, every time I was able to prepare and witness real Italian cuisine being prepared, I was very happy.
Eatbook: Is there any food that you must always have in your fridge or pantry at home?
Chef Seita: Eggs. (laughs)
I really love eggs, and they're one of my favourite ingredients. When I was maybe 4 to 5 years old, eggs were an ingredient I experimented with regularly – using different temperatures, different ingredients to try and cook the perfect egg. Even now, I eat it practically every day.
Eatbook: What in your opinion is the most underrated ingredient or cuisine right now?
Chef Seita: Probaby the sea urchin. Because many people say that the sea urchin tastes very fishy – it's true, but also untrue. If you have good quality sea urchin, it's not at all fishy. But if you've eaten a sea urchin that isn't fresh, it may be.
I've recently introduced a signature pasta dish featuring sea urchin, but I've had first-time customers approach me asking that I cook a different pasta dish as they don't like sea urchin. The sea urchin served at Terra isn't in the least bit fishy, so to these customers I typically recommend that they try my version first. It's really quite nice, and most of them change their mind afterward.  
Eatbook: Tell us about the most memorable meal that you've had.
Chef Seita: When I was a child, my favourite dish was one my mom used to make – roasted chicken in a cream sauce. I don't remember what it looks like, but I once asked my mom what it's called, and she replied, "Italian." At the time, I didn't know Italy was a country, but thereafter during birthdays and special occasions I always answered "Italian" when my mom asked what I wanted to have for dinner.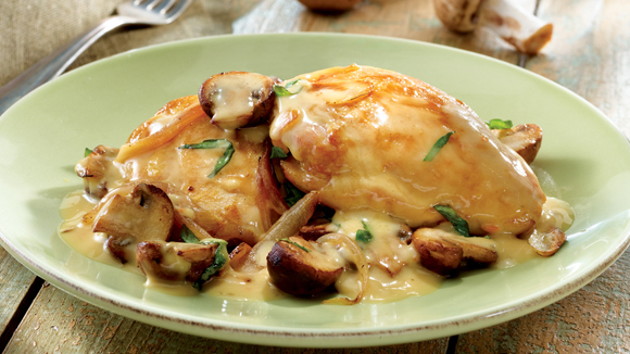 So it automatically registered in my mind that Italian was super nice. I think it's in part because of this dish that I started to venture into Italian cuisine in the first place. The roasted chicken thigh with cream remains etched in my mind, but when I ask my mom about it now she doesn't remember at all. She doesn't remember the recipe, and I think I'm the only one in my family that still remembers her Italian.
Eatbook: What's your favourite dish and favourite restaurant in Singapore?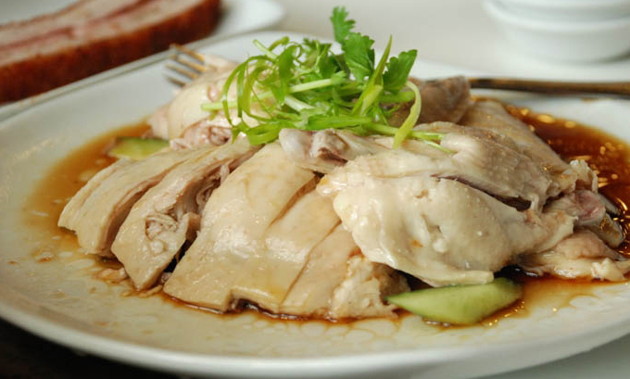 Chef Seita: I eat chicken rice a lot, and my favourite has to be the Hainanese chicken rice from Wee Nam Kee in Novena. I also quite like sushi, in particular from Shiraishi at the Ritz-Carlton.
Eatbook: What's your favourite activity to do in Singapore during your free time?
Chef Seita: I've been doing Muay Thai at Evolve MMA for four years now. Previously I attended Karate lessons, earning my black belt during my teenage years. Then I started cooking, and eventually stopped doing martial arts altogether. That is, up until four years ago, when I first found out Evolve was open.
Typically, I'll go for lessons in during the break in between lunch and dinner service.
Eatbook: If you could travel back in time to the exact day you first stepped into the kitchen, what advice would you have for your younger self?
Chef Seita: I would tell my younger self that he's made the right choice. Right from the start, I knew that I wanted to be a chef. I believed very strongly that I belonged in a kitchen, even while I was still studying in Tokyo. The only piece of advice I'd have for my younger self would be to continue pursuing his ambition, because I strongly believe I belong in a kitchen.
Eatbook: If you could pick one dish that best represents you, what would it be and why?
I think my signature Scallops from Salfutu would best represent me. For this dish, my recipe calls for many different techniques, many different sauces. For example, I've used a bell pepper sauce in my scallops, a sauce which I learnt from my senior when I was 18 and just starting out in the kitchen. It's almost the very first thing I learnt how to make.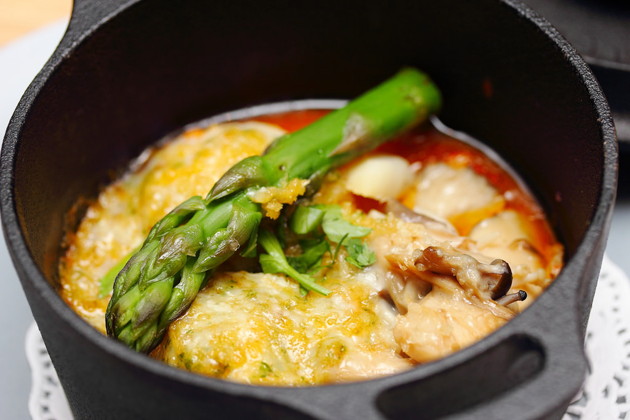 There's also the mushroom sauté, a technique which I picked up in Italy. For the scallops themselves I was taught how to clean them only after my 4 years in Italy, from another chef in Japan.
This dish has my history – my culinary history. That's why this would be the dish I'd show my guests, to show them all I've learnt.
Dine at Terra
Address: 54 Tras Street, Singapore 078993
Opening Hours: 12:00 nn – 3:00 pm, 6:30 pm – 11:00 pm (Mon – Sat)
Website: http://www.terraseita.com/
Contact: 6221 5159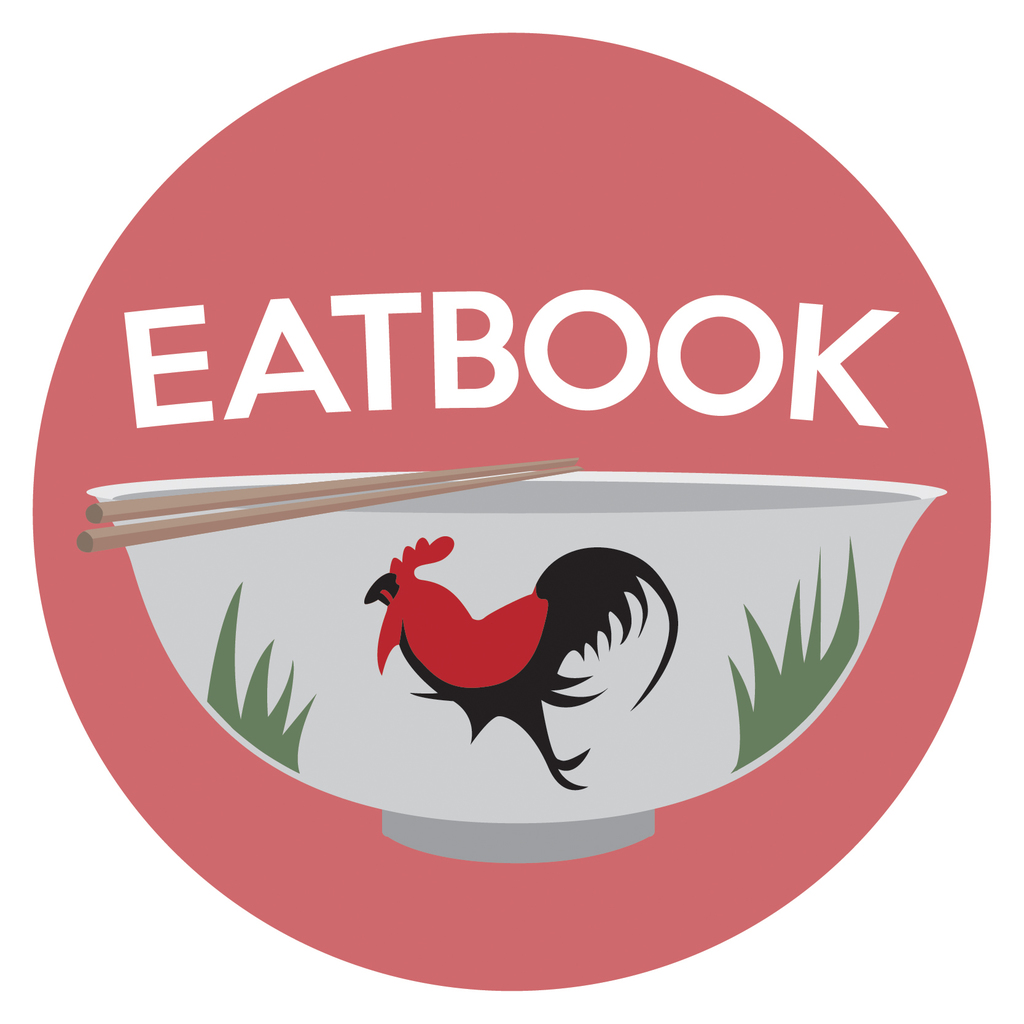 Drop us your email so you won't miss the latest news.