Shake Salad healthy food delivery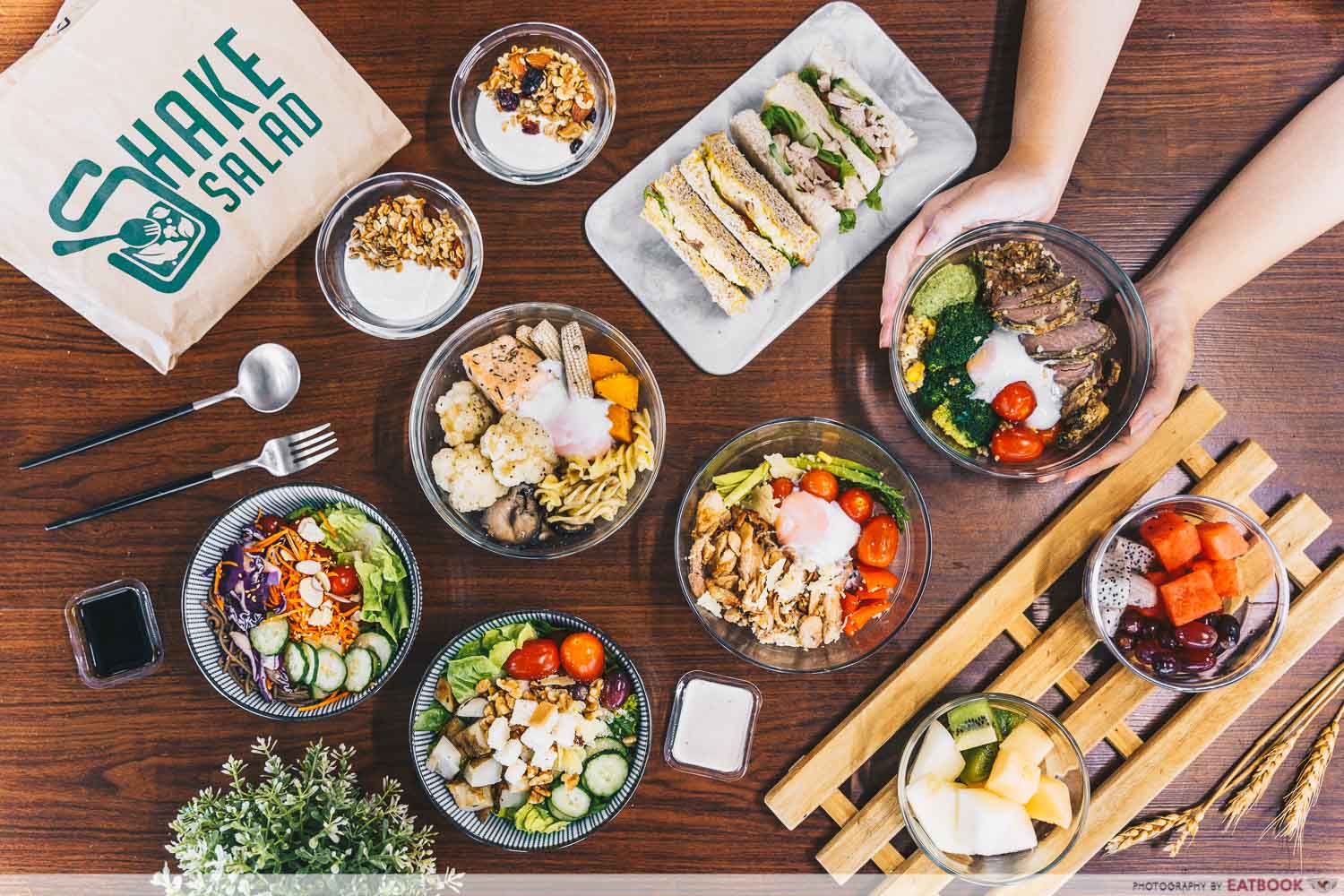 Healthy eating is sometimes seen as a hassle—there's a lot of prep involved, including sourcing for numerous healthy ingredients, with few convenient and inexpensive options available. Shake Salad relieves this hassle with their selection of fresh salads and bowls available for direct deliveries. These meals can stay fresh in the chiller for at least four days as well, and are priced at 30% lower than other health food stores on average. 
To make things sweeter, the containers that the meals are served in are reusable, and Shake Salad can even collect them back from you if you've got many to recycle—a bonus for the environment.
Meanwhile, if you're looking for a comprehensive range of dishes to last you through the week as meal prep, or just to share a healthy meal with friends or family at home, Shake Salad has affordable Stay Home bundles to cover all grounds.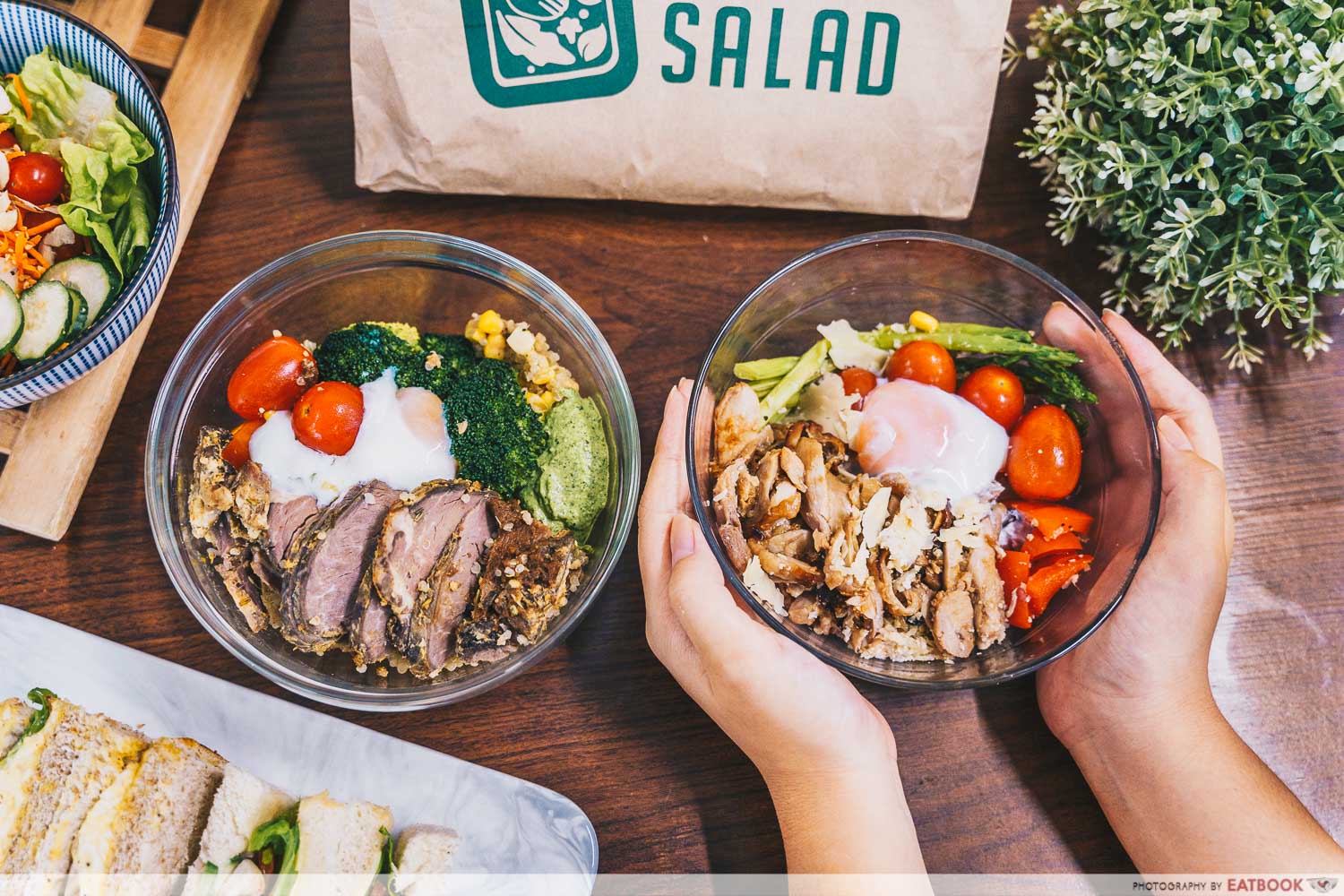 The Stay Home Bundle 2.0 ($58+) comes with three Hearty Bowls, two salads, one Greek yoghurt cup with granola, two honey Greek yoghurt cups with granola, two fruit cups, and toppings of egg and chicken breast.
These Hearty Bowls can be reheated in the microwave, steamer, or air fryer, and are good in the chiller for up to seven days.
There's the Roast Beef Bowl ($12.90+) which sees roasted beef, onsen egg, veggies, and caramelised onions atop quinoa, served with a garlic cilantro pesto sauce. There's also the Teriyaki Chicken Bowl ($9.90+), which has teriyaki chicken thigh, roasted asparagus, red capsicium, honey cherry tomatoes, and onsen egg on cauliflower rice. This comes with parmesan cheese and a balsamic dressing that you can top the bowl with.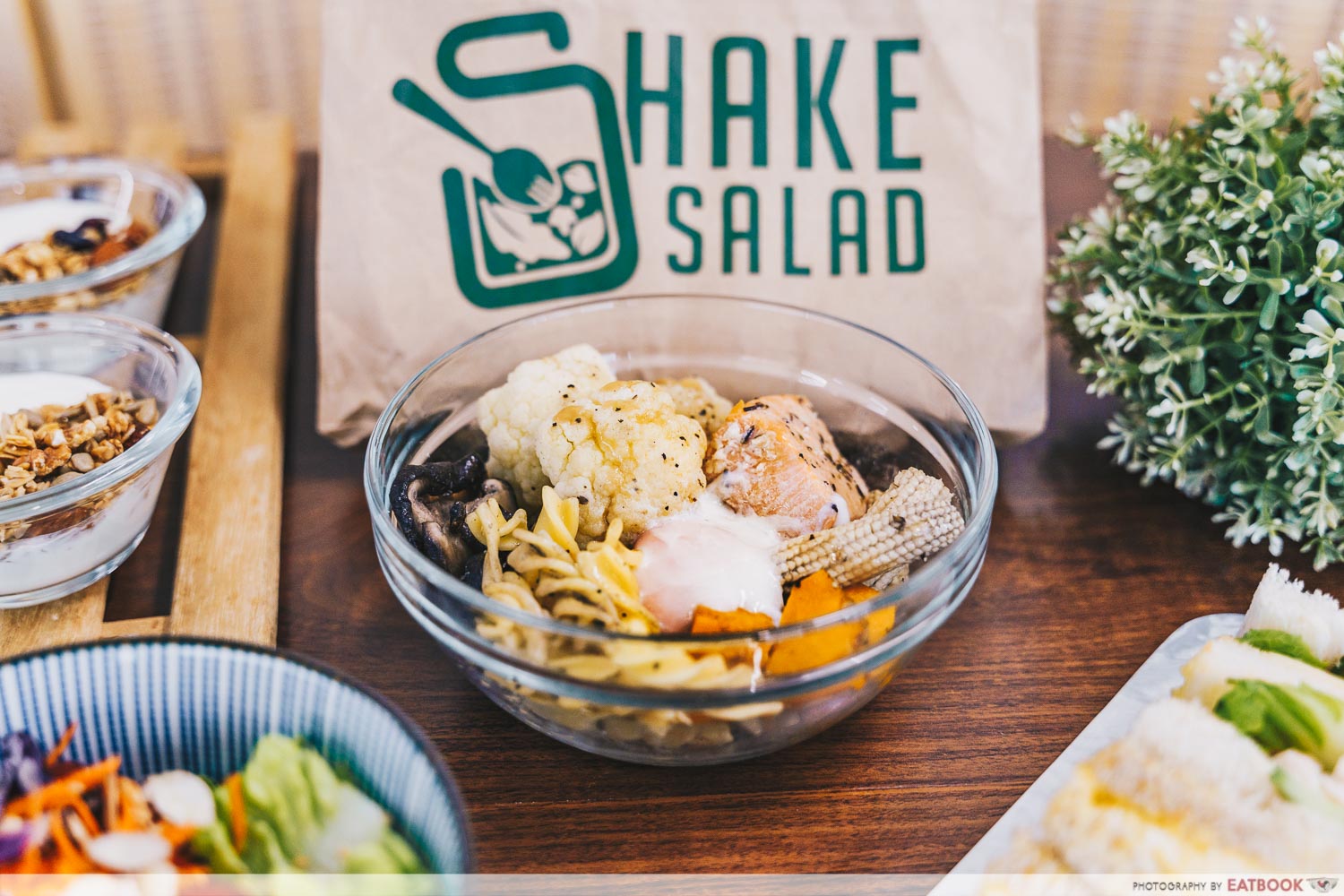 If you prefer fish over meat, consider the last of their Hearty Bowl series—the Herb Baked Salmon Bowl ($13.90+). My favourite of the lot, this features a hefty chunk of herb baked salmon, alongside baby corn, cauliflower, pumpkin, mushrooms, an onsen egg, and twirls of fusilli pasta. Dress this with the accompanying Japanese dashi sauce, and you're good to go.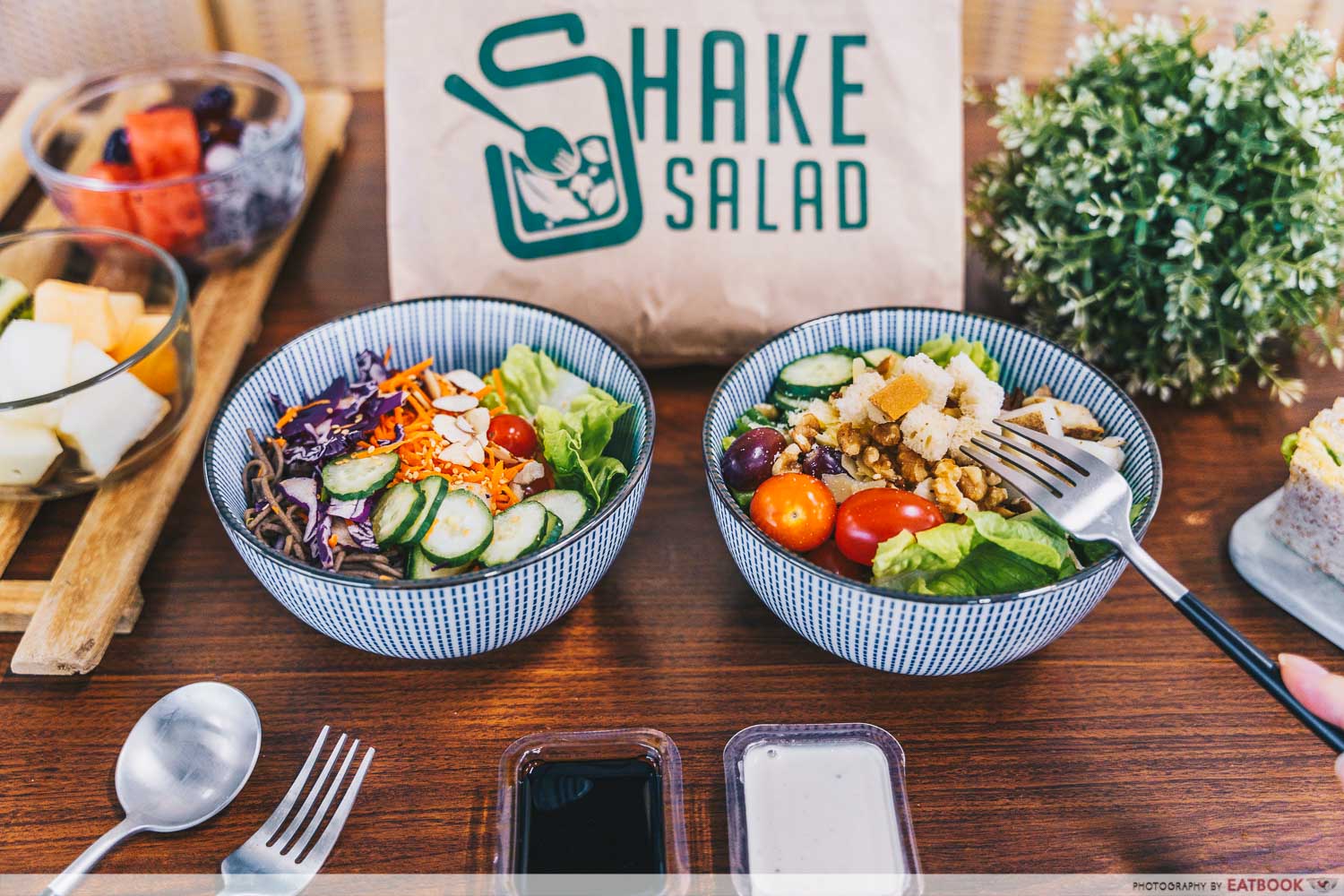 This bundle also comes with two salads, the former being a Soba Noodle Salad ($6.90+) comprising soba noodles, romaine lettuce, purple cabbage, Japanese cucumbers, carrots, almond flakes, and roasted white sesame seeds, alongside a dipping sauce.
The latter is a Caesar Salad ($5.90+) with Japanese cucumbers, cherry tomatoes, grapes, walnuts, onions, and baked russet potatoes sitting on a bed of Romaine lettuce. This is then topped with parmesan cheese, croutons, and a Caesar dressing.
Shake Salad also has another Stay Home Bundle ($49.90+), which comprises four salads, including a Chopped Salad ($6.90+) and Greek Pasta Salad ($5.90+), four sandwiches, two yoghurt cups with granola, two fruit cups, and toppings of egg, chicken breast, teriyaki chicken thigh, and sauteed mushrooms.
Deliveries are charged at $2.90, though this fee is waived for orders above $60. The convenience of Shake Salad does not end with its direct delivery option—the brand has over 90 vending machines islandwide, peppered across various schools and offices, where you can grab a healthy sandwich or salad from any time of the day.
Get a free Roast Beef Bowl with every bundle purchase at Shake Salad! Simply key in the promo code 'EATBOOKBB' at check-out to enjoy the freebie, valid from now till 27 June.
Photos taken by Yi En Chew.
This post is brought to you by Shake Salad.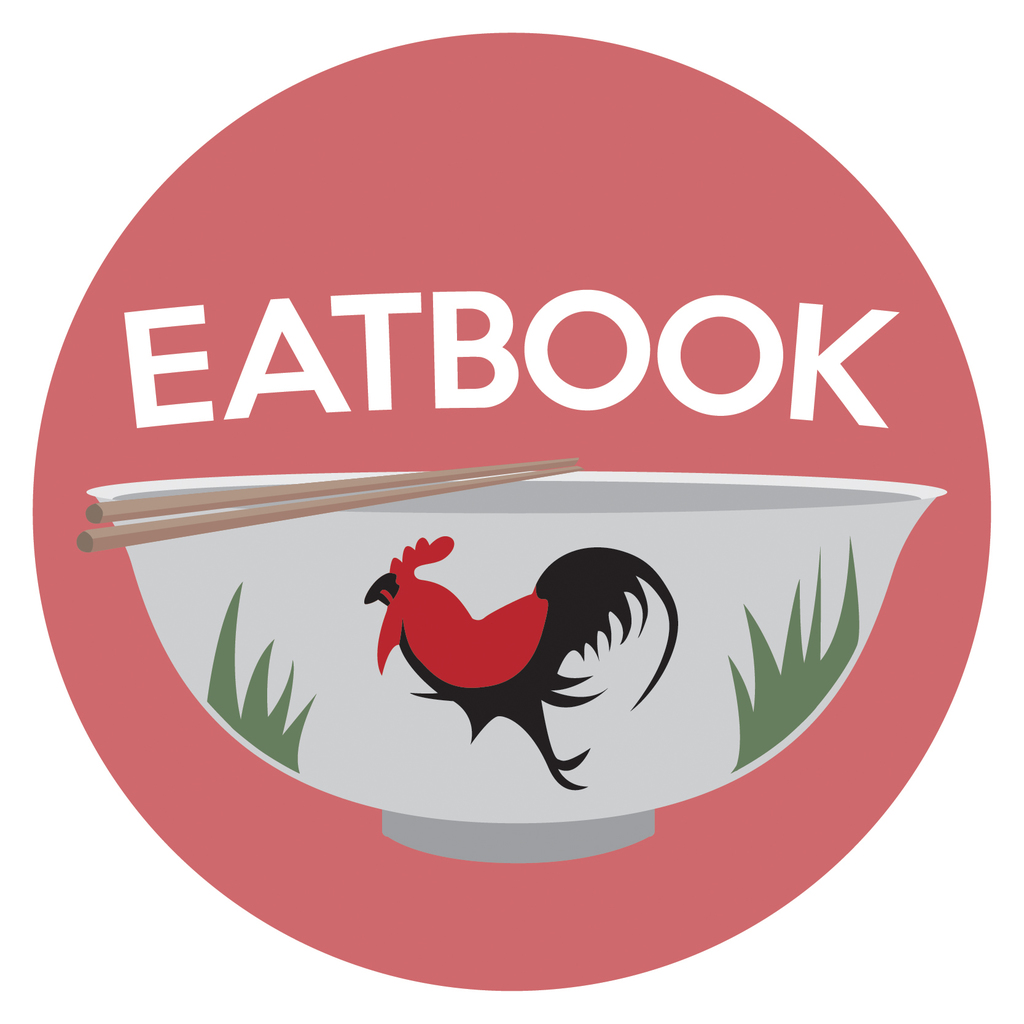 Drop us your email so you won't miss the latest news.