Shake Shack at Tanjong Pagar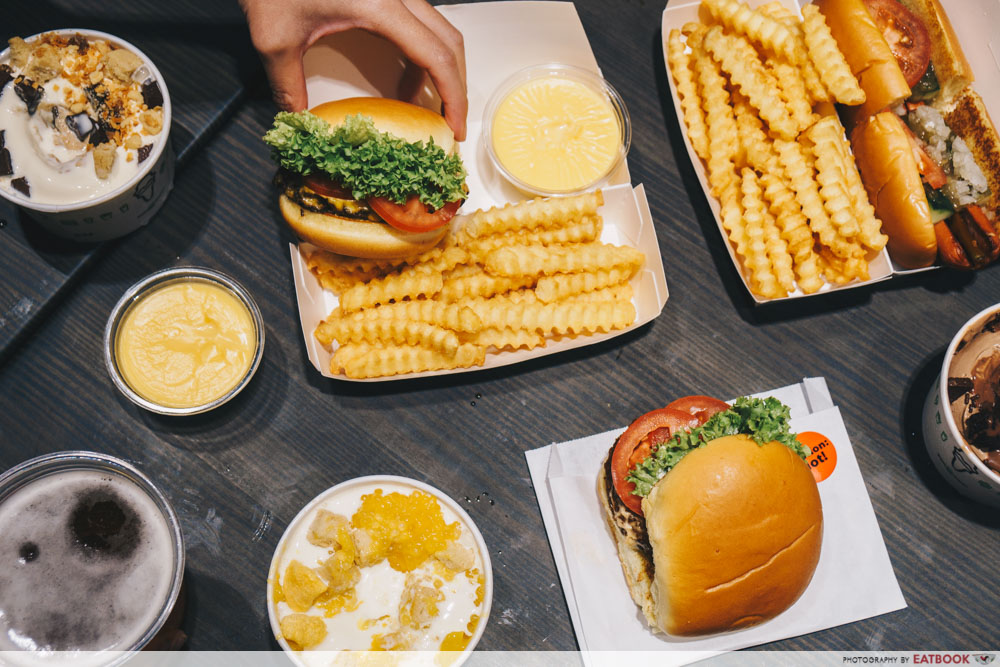 Eight months have passed since Jewel's opening, and the lines at most stores are slowly dying down. Unless you're Shake Shack, whose business is still BOOMING. The American fast-food joint sees perpetual queues any time of the day, and I doubt that'll end any time soon.
Shake Shack Review: First Look At Their Signature Burgers, Pandan Milkshake And Gula Melaka Ice-Cream
The burger chain has been so popular that they're finally opening a second outlet at Tanjong Pagar in 2020. Slated to open during the first quarter of 2020, this new store will be located in the former Eng Aun Tong factory at 89 Neil Road.
The building has been a prominent fixture in Tanjong Pagar for over 50 years and now, it'll be given a facelift by Singaporean artist Sam Lo. The new hoarding will feature Shake Shack motifs blended with traditional Peranakan influences—so you'll have a beautiful backdrop for the 'gram.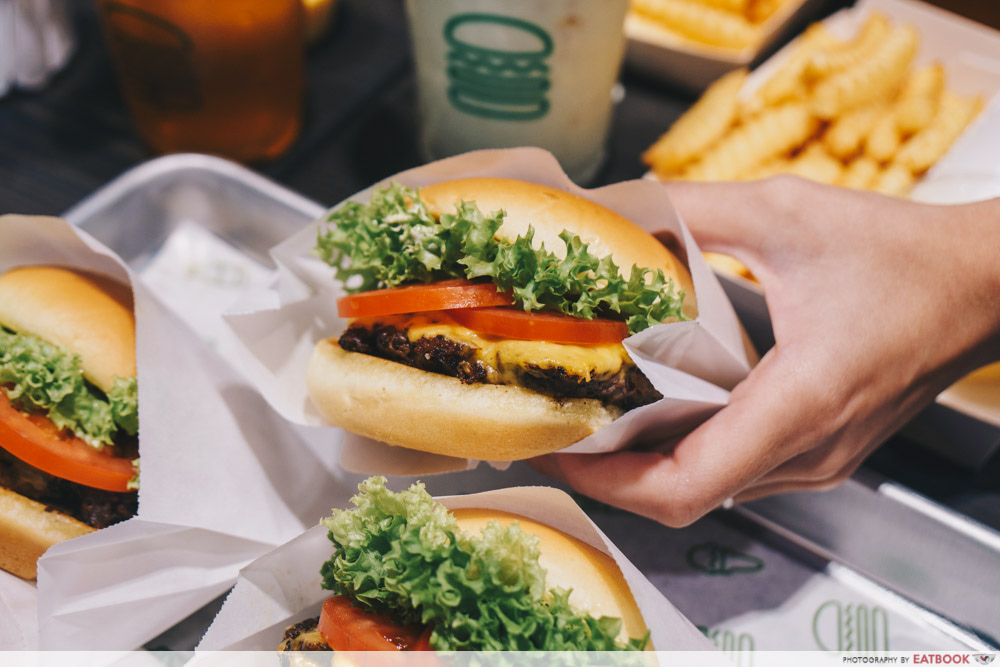 Currently, there's no word on whether there'll be a new menu to accompany this atas atmosphere. However, it's safe to assume that their Signature ShackBurger ($9.20) will make the cut. The burger packs a juicy US Angus patty between fluffy potato buns, and is easily the reason for the queues at Jewel.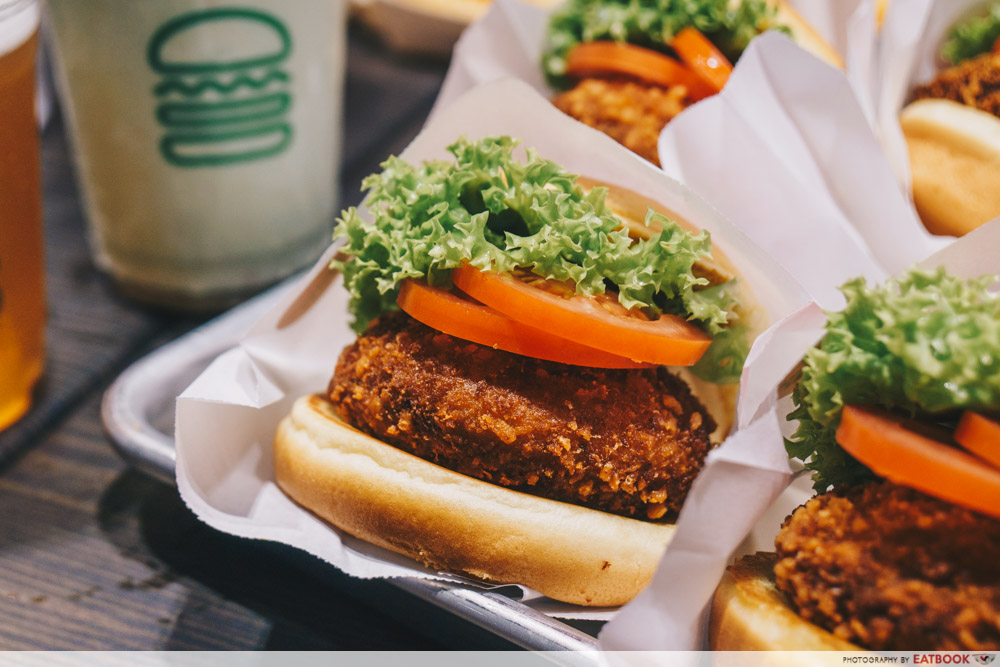 Personally, I'm holding out for my favourite Shroom Burger ($10.80). The thick burger comprises deep-fried portobello mushroom patty that's been infused with a decadent blend of cheese including Colby cheddar, Monterey Jack, and Tilsit.
One thing's for sure, you can expect this new outlet to be insanely packed during its opening month, given its proximity to CBD workers. But hey, that's good news for us Easties as it means we no longer have to wait for half an hour to get into the Jewel outlet.
Address: 89 Neil Road, Singapore 088849
Website