Flaming desserts that'll satisfy wild foodies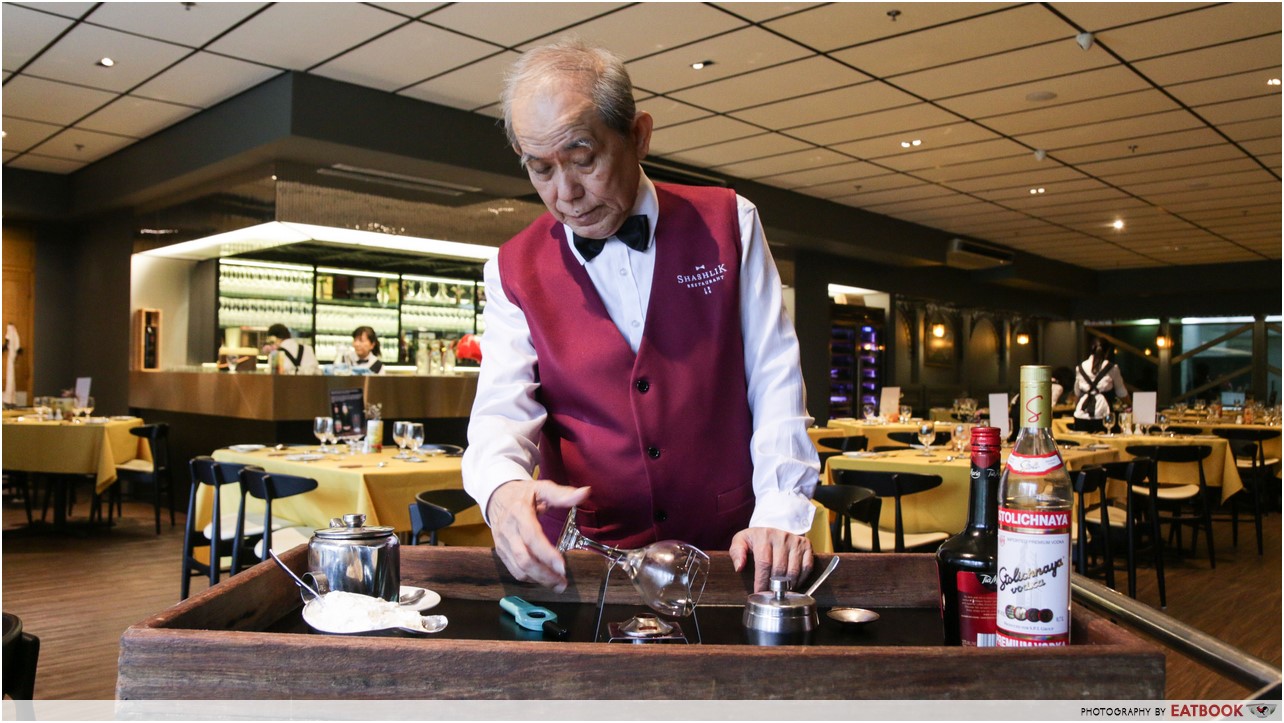 When word spread that the iconic Russian-Hainanese Shashlik has reopened after closing down in November 2015, we knew we had to pay them a visit. Aside from their famous beef dishes, the restaurant is also known for table-side theatrics: think desserts and drinks set on fire right before your eyes.

Food at Shashlik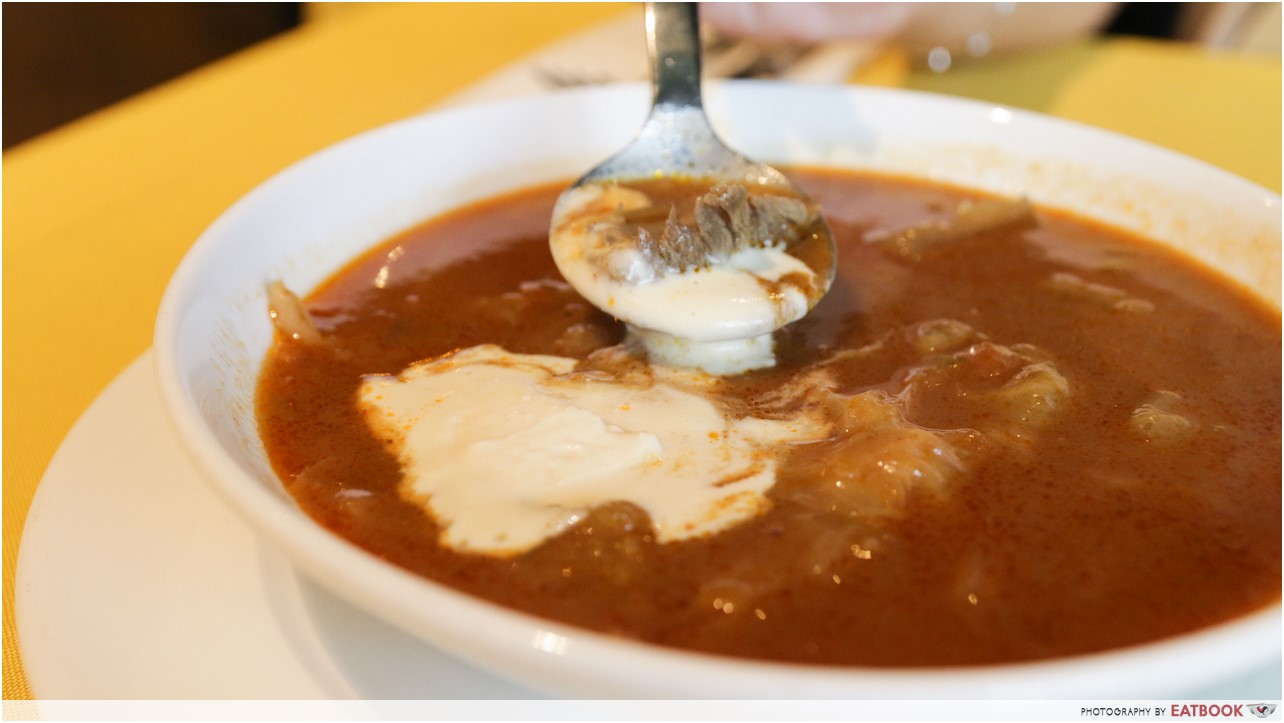 We started with Shashlik's famous Borshch Soup ($7++). Instead of a traditional beetroot base, their tomato version was delightfully tangy and light. Tender chunks of beef shanks stood out among slow-cooked vegetables, and the entire dish was topped with a dollop of sour cream. It reminded us of minestrone but with a bit more zest. Generously portioned and a must to start your meal with.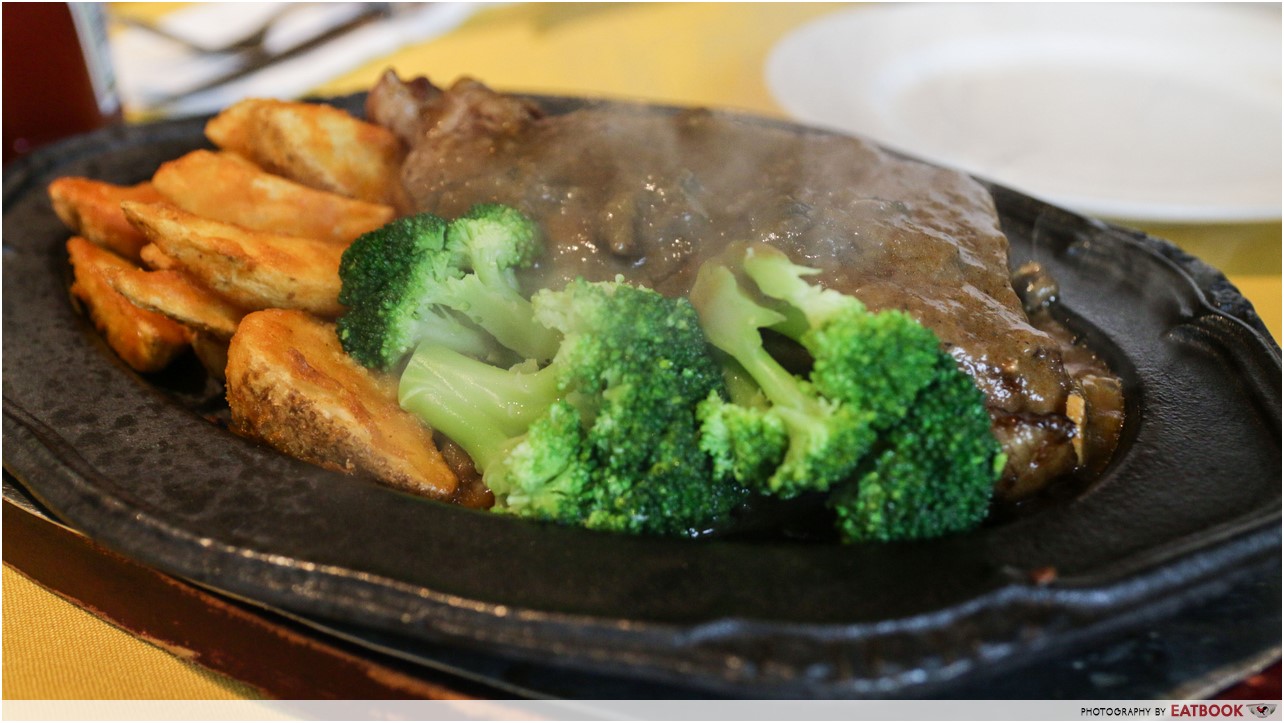 As their signature Oxtail Stew was only served on weekends, we picked out Sirloin Steak ($28++) instead. We were given choices of mushroom, pepper or garlic sauce, and we went with mushroom. The steak made a sizzling entrance on a hot plate, with wedges and broccoli on the side. Though the meat was slightly sinewy and tough to cut through, it was moist and juicy on the inside.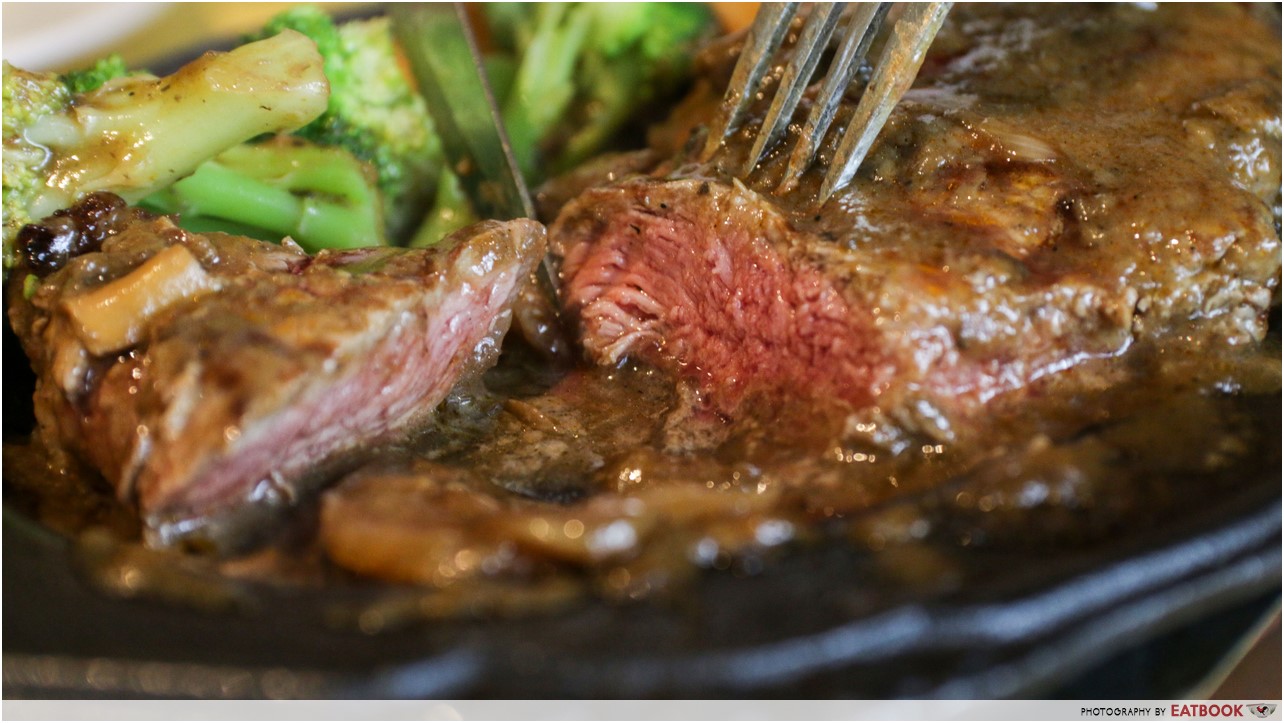 The meat continues cooking on the hot plate, so be sure to order one degree of doneness below your usual preference if you eat at a leisurely pace. The menu offers a 220g or 300g portion and we found the smaller serving more than enough for one person.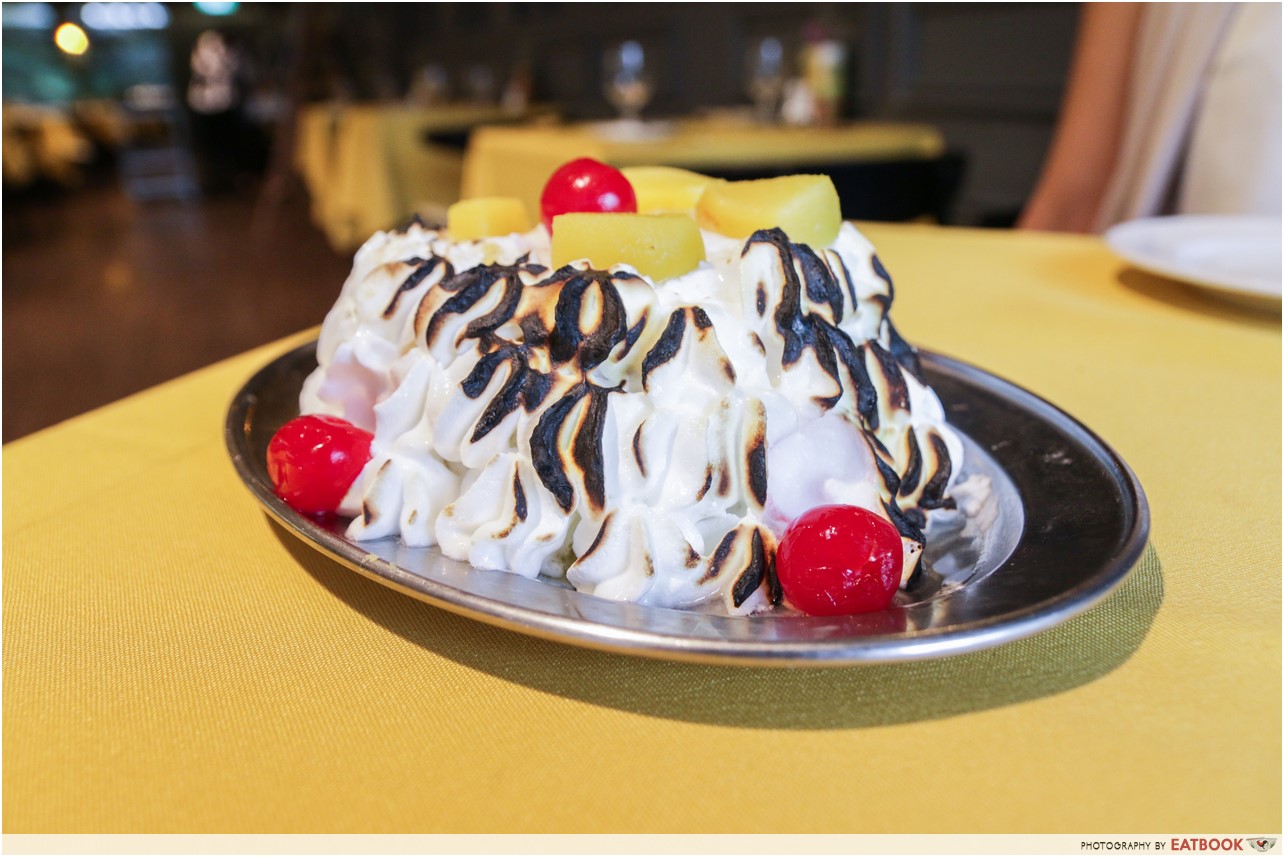 A meal at Shashlik isn't complete without their famous Baked Alaska ($24++ for 2 people) with a side of fire. We could hardly sit in anticipation as a metal serving cart was pushed to the side of our table. Waiting until we got our cameras ready, our waitress proceeded to light a gravy boat of dark rum into blue flames before drizzling it all over the dish.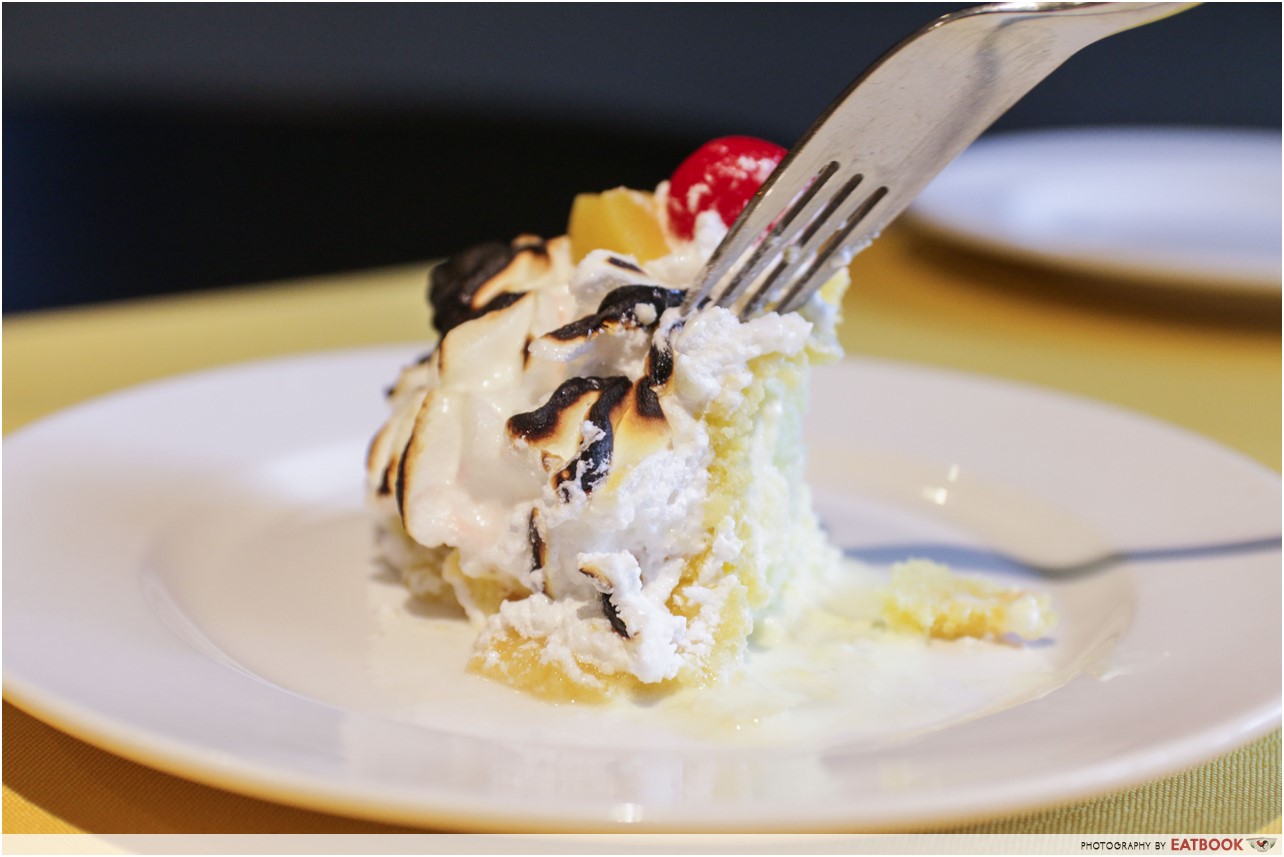 The result was a slightly crispy yet melt-in-your-mouth meringue. The proportions of meringue, sponge cake and vanilla ice cream were perfect – enough to feel the bite of the sponge, before washing it down with the ice-cream's creaminess.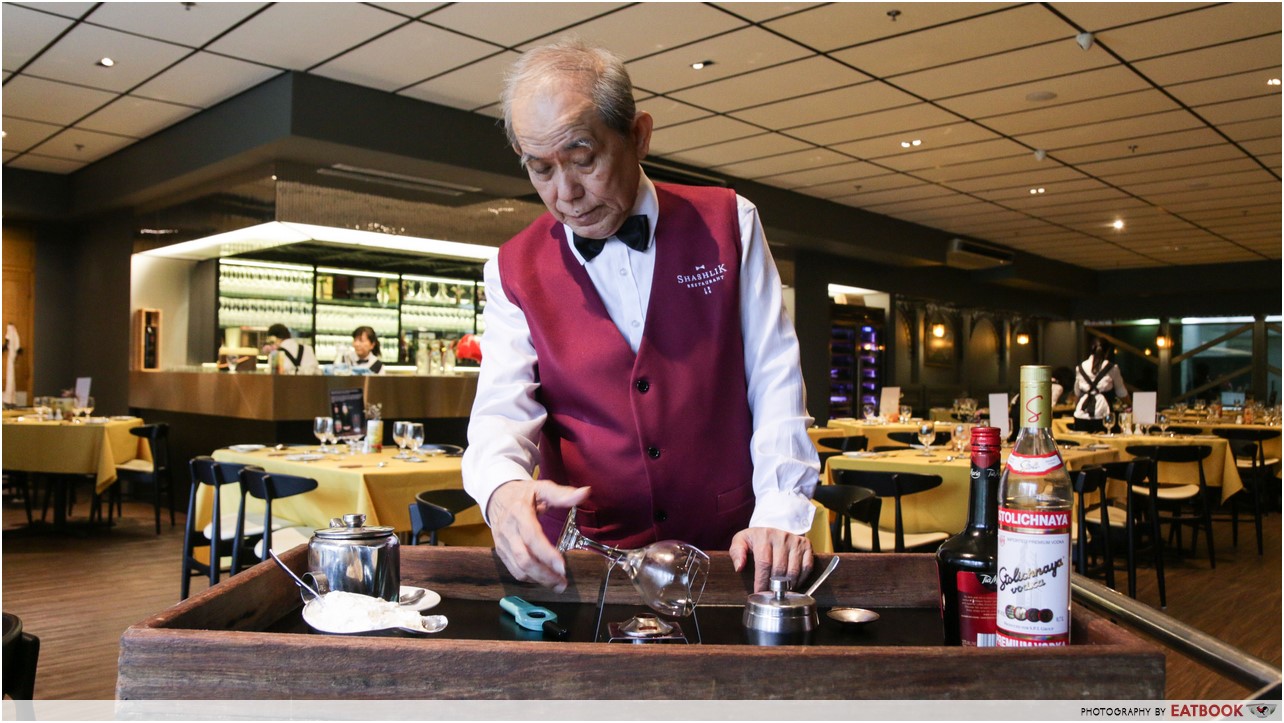 The last of our meal was Russian Coffee ($15++), but you'd be fooled to think that this is just another ordinary cuppa.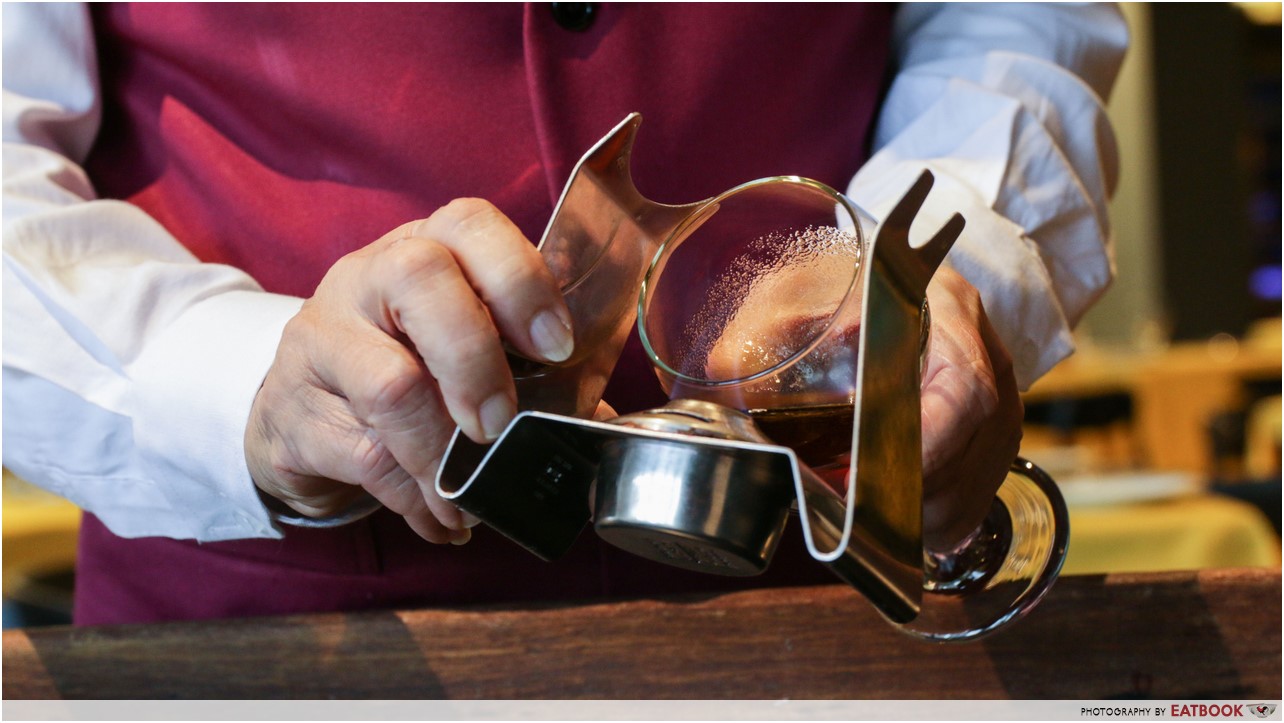 True to its Russian roots, this potent drink came with a shot of Tia Maria (a type of dark rum) and vodka in the mix. Our waiter began by heating up the wine glass before adding alcohol and setting the whole drink on fire.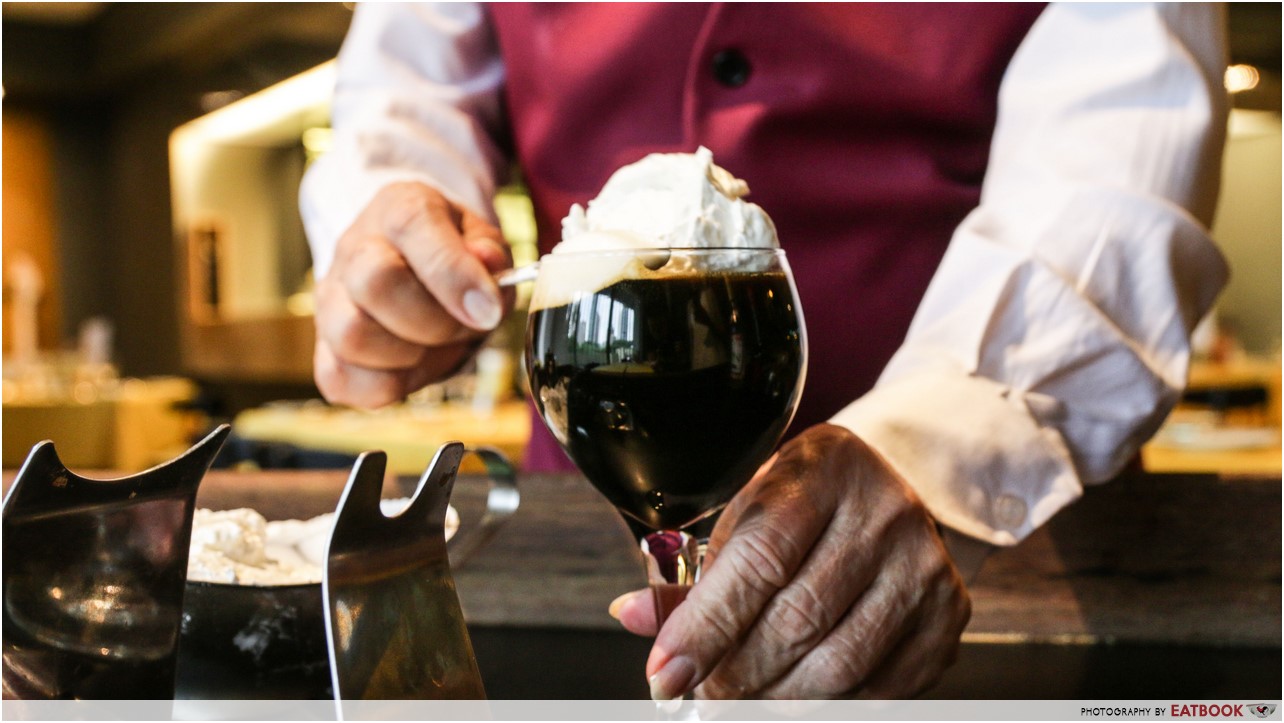 A pour of hot coffee and a generous spoon of whipped cream later, you can say hello to moonshine disguised in a brew.
Ambience at Shashlik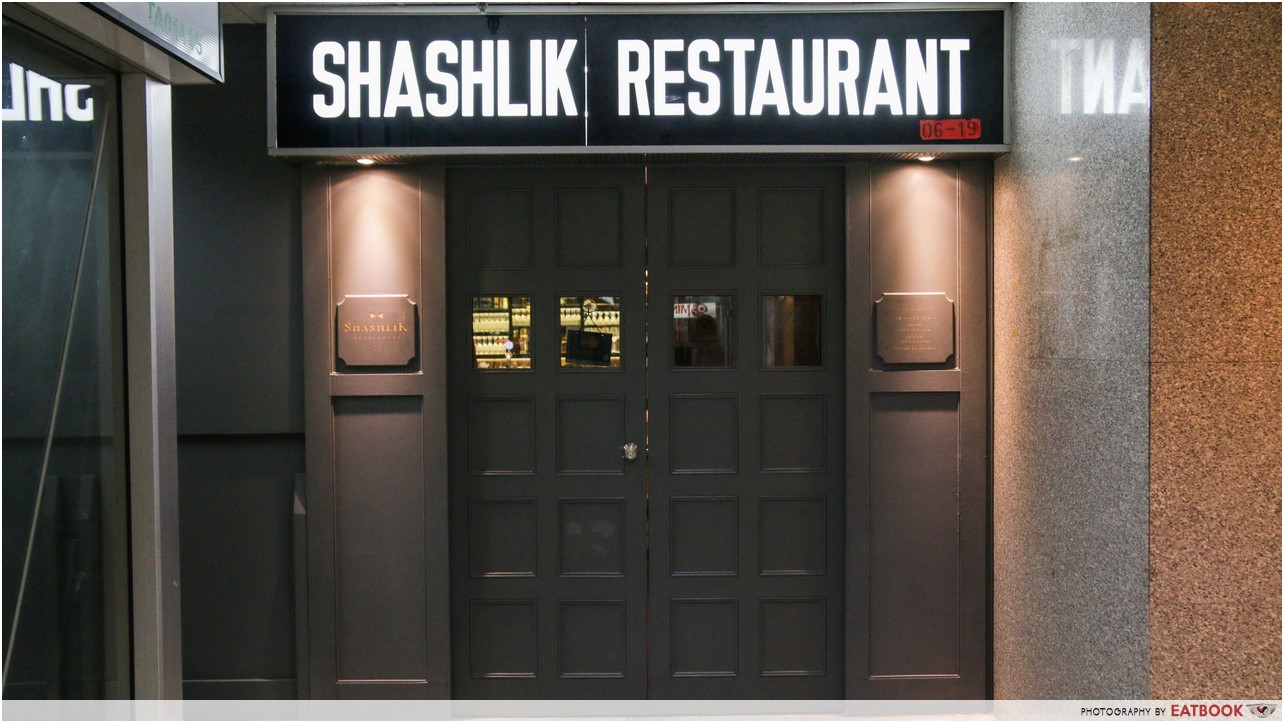 Shashlik's location on the 6th floor of the musty Far East Shopping Centre is unlikely to be a place you'll casually stumble upon. The poorly lit corridor creeped me out initially as no other shops around it were opened. We were skeptical about how the restaurant would be, considering its location, but that changed when a friendly waitress opened the door to greet us before seating us by the window.
The restaurant's vintage decor took us back in time with its yellow-mustard tablecloths, and we immediately knew we were in for a treat. Each dish was served using old-fashioned serving carts, which adds to the old school vibe of the place.
The Verdict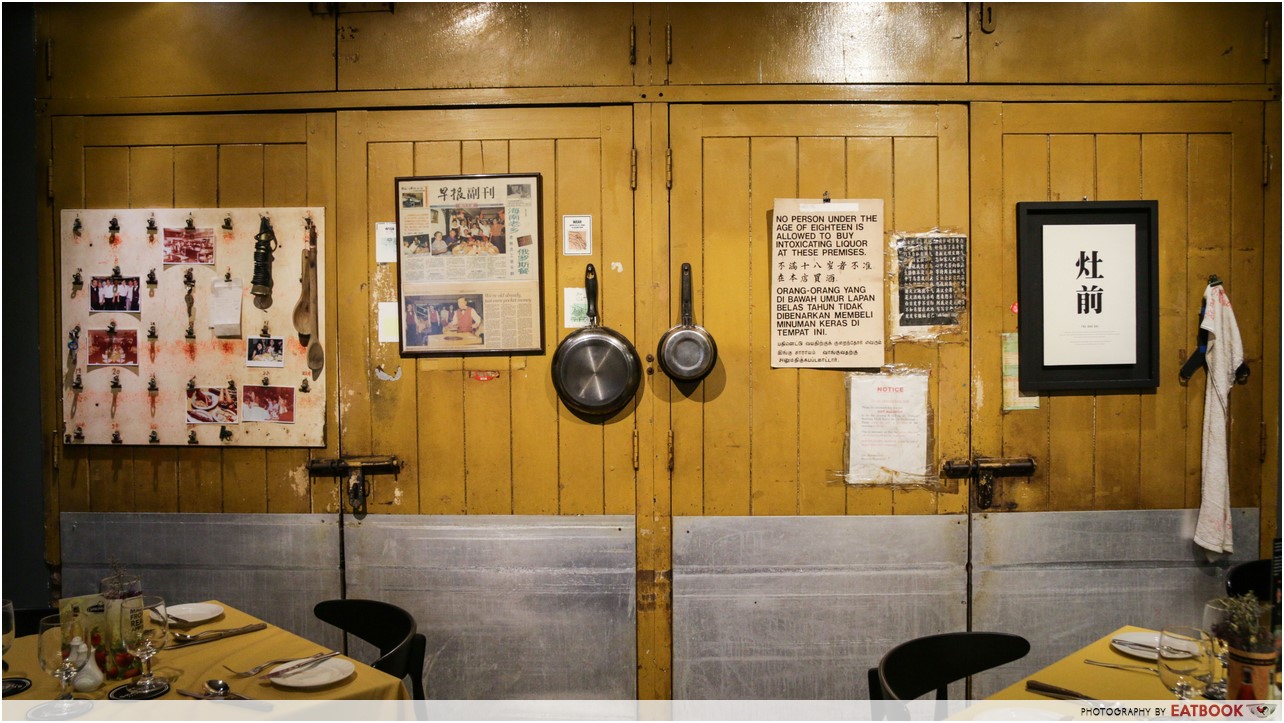 Dining at Shashlik was an experience unlike any other with elegant table-side theatrics. Albeit pricier than your average meal, it's perfect for any occasion – from romantic dates to group-settings and celebrations. You'll fall in love with Shashlik's warm service staff, classic decor and hearty food that come together to bring you a home away from home.
This is an independent review with all expenses borne by Eatbook.sg.
Summary
Pros
– Unique dishes
– Good for groups, dates and special occasions
Cons
– Expensive
Recommended Dishes: Borshch Soup ($7++), Baked Alaska ($24++)
Operating Hours:
Tuesday – Sunday 12pm to 2:15pm, 6pm to 9:15pm
Address: 545 Orchard Road, #06-19, Far East Shopping Centre, Singapore 238882