New snacks from Shi Le Po this Chinese New Year
2020 calls for a newer and cooler spread of snacks in my household. My mom is guilty of buying boring cookies, while us kids are guilty of being picky eaters. This year, we are tossing out cookies that tend to stay untouched till the end of the festive season, and replacing them with up-to-date snacks from Shi Le Po, such as their new and highly addictive Black Pepper Crab Fish Skin and Truffle & Cheese Potato Chips.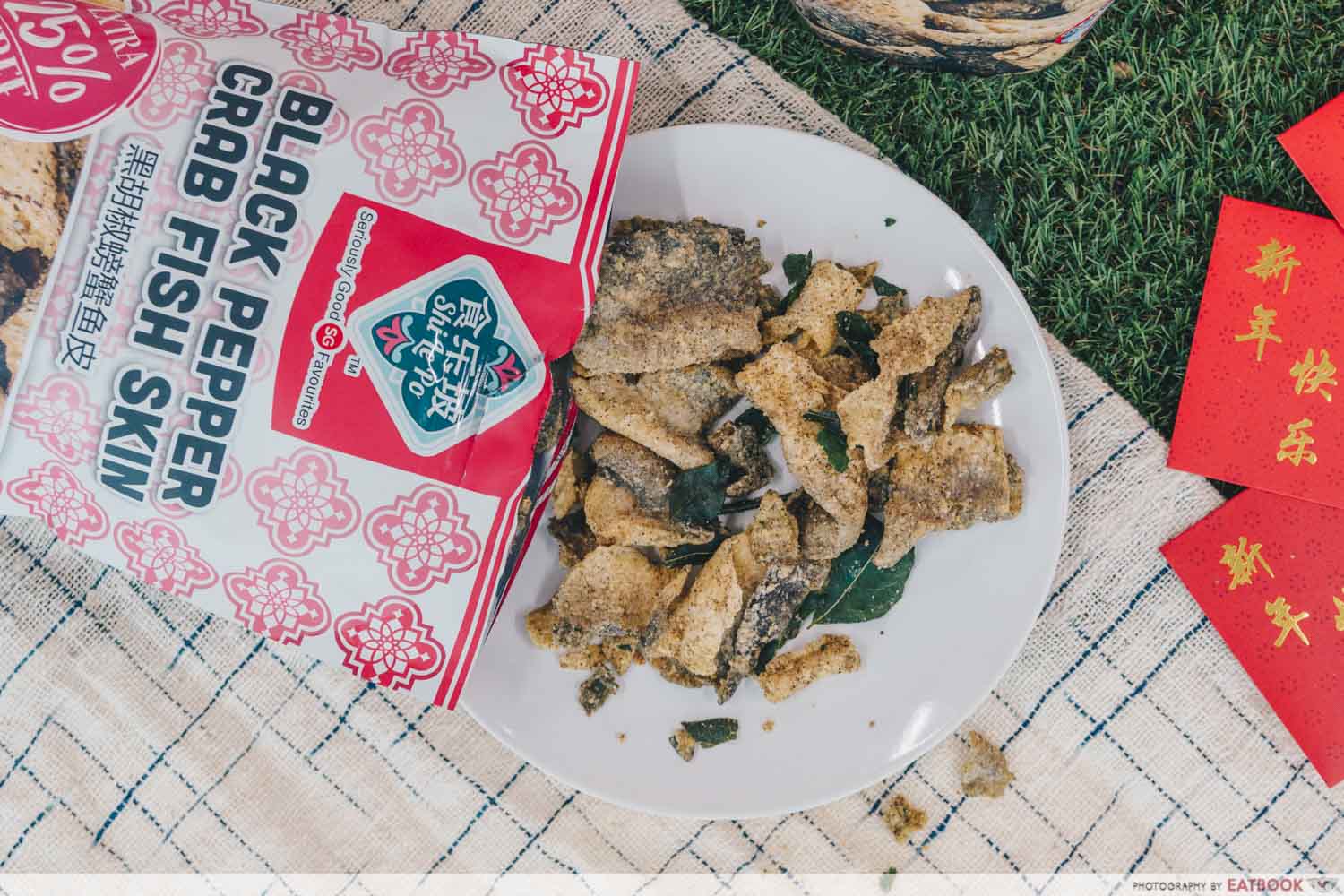 Bring up your street cred by impressing your friends with the legit Black Pepper Crab Fish Skin. Priced at $6.50 a pack, these goodies got the entire team clamouring for more, thanks to their intense flavour and astounding crunch. Muslim friends will also be happy to know that these snacks do not contain any pork or lard.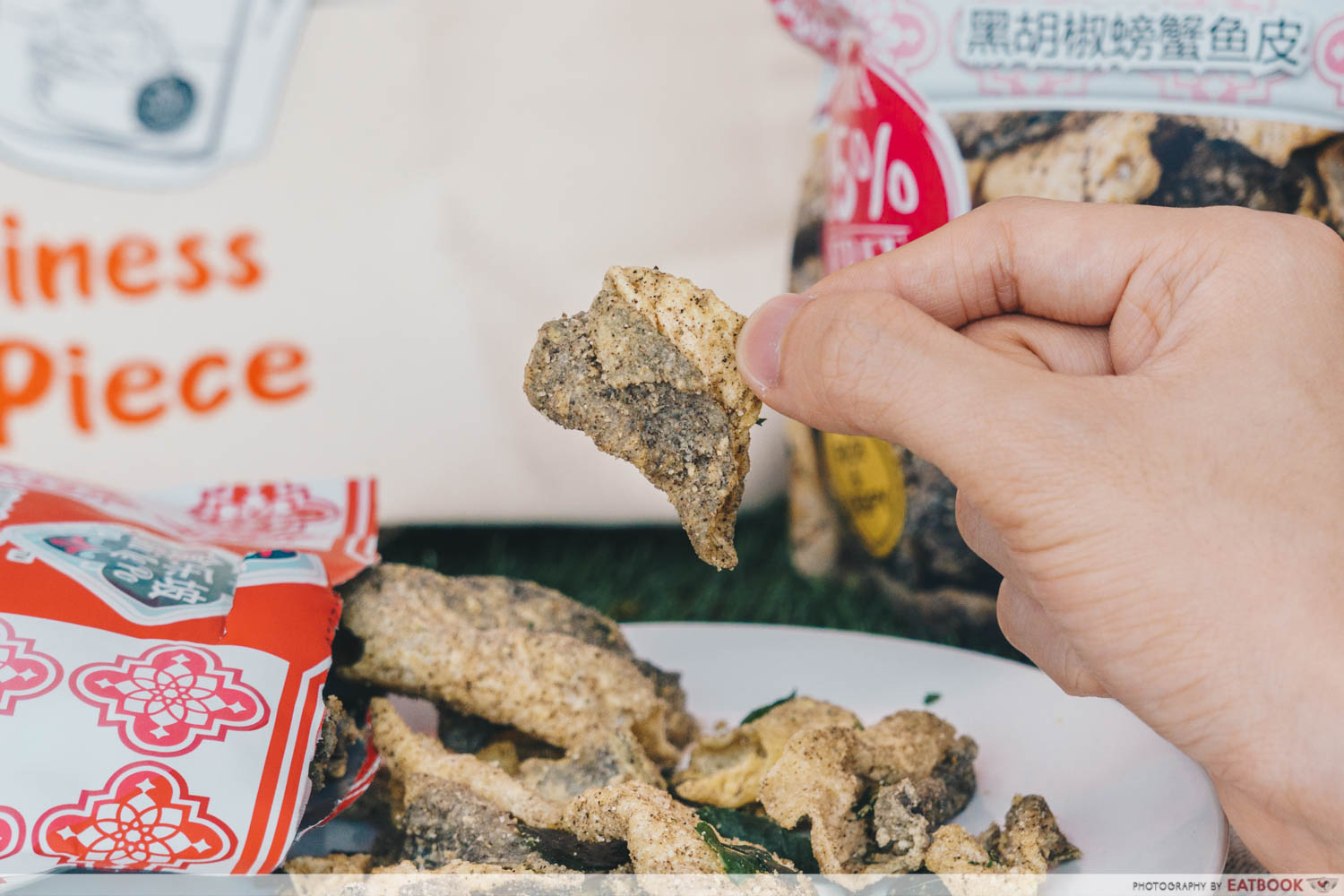 With specks of black pepper seeds covering every exposed area of the oven-baked fish skin, you can really taste the robust and aromatic flavours of Singapore's favourite black pepper crab. It comes with a kick of heat, and this simple snack in a pack makes for a successful replica.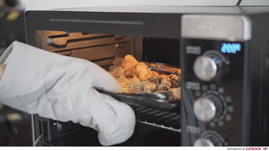 Chef Kelvin Yam, the owner of Shi Le Po and popular zi char restaurant in Singapore—Yam's Kitchen, also recommends reheating these snacks in the oven for a quick 10 seconds, before gobbling them up. Trust the words of the chef with 30 years of kitchen experience under his belt!
This extra step is well worth a try, as it makes the snack reminiscent of the fried fish skin he serves at his restaurant. Freshly tossed in the wok, the dish was so popular amongst his customers that it fueled the idea of creating a snack brand focusing on local flavours.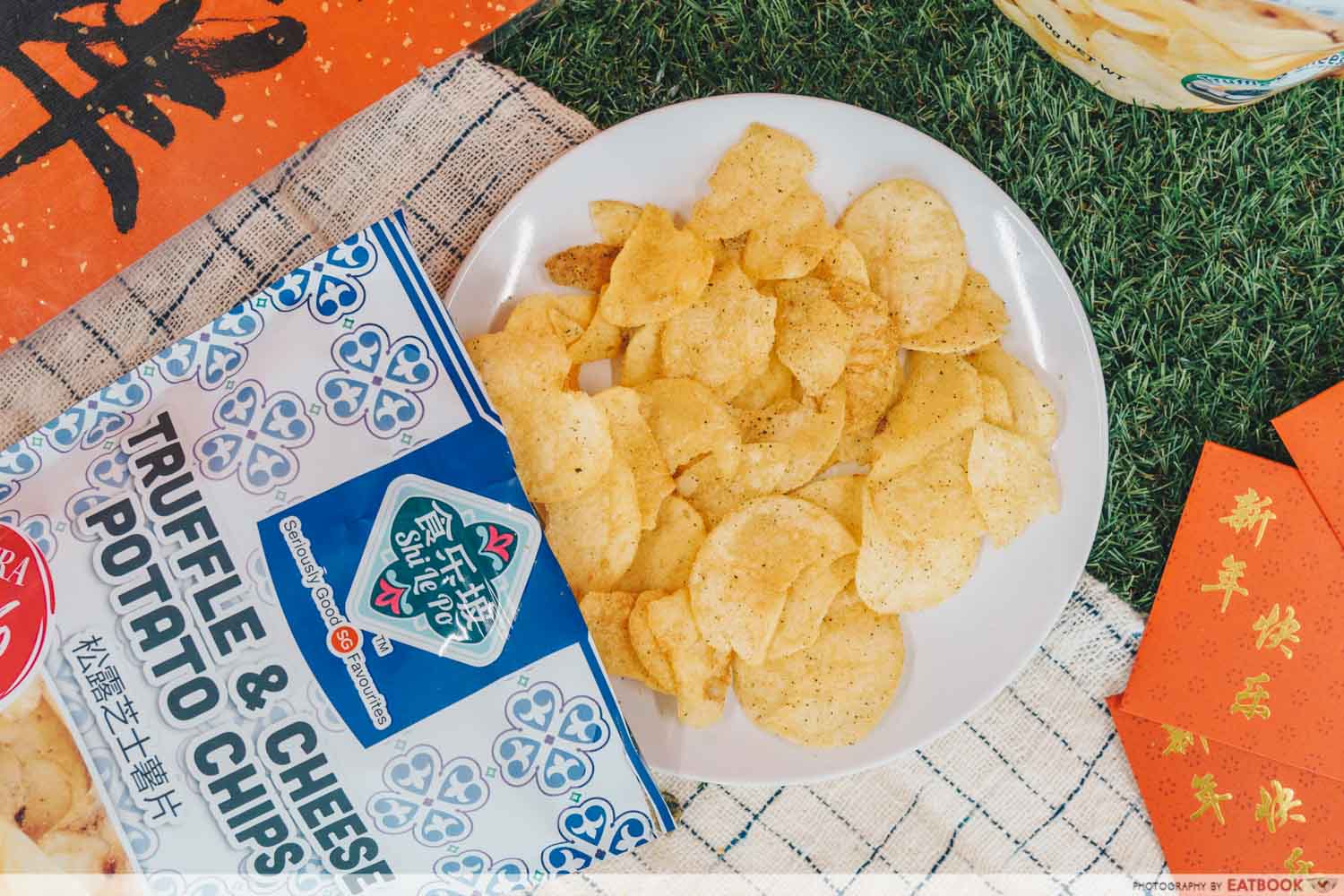 If you're looking for a different flavour of potato chips to munch on, check out the new Truffle & Cheese Potato Chips ($8.50). Uniquely seasoned with a combination of truffle oil from Italy and cheddar cheese powder, these freshly packed chips are dangerously moreish.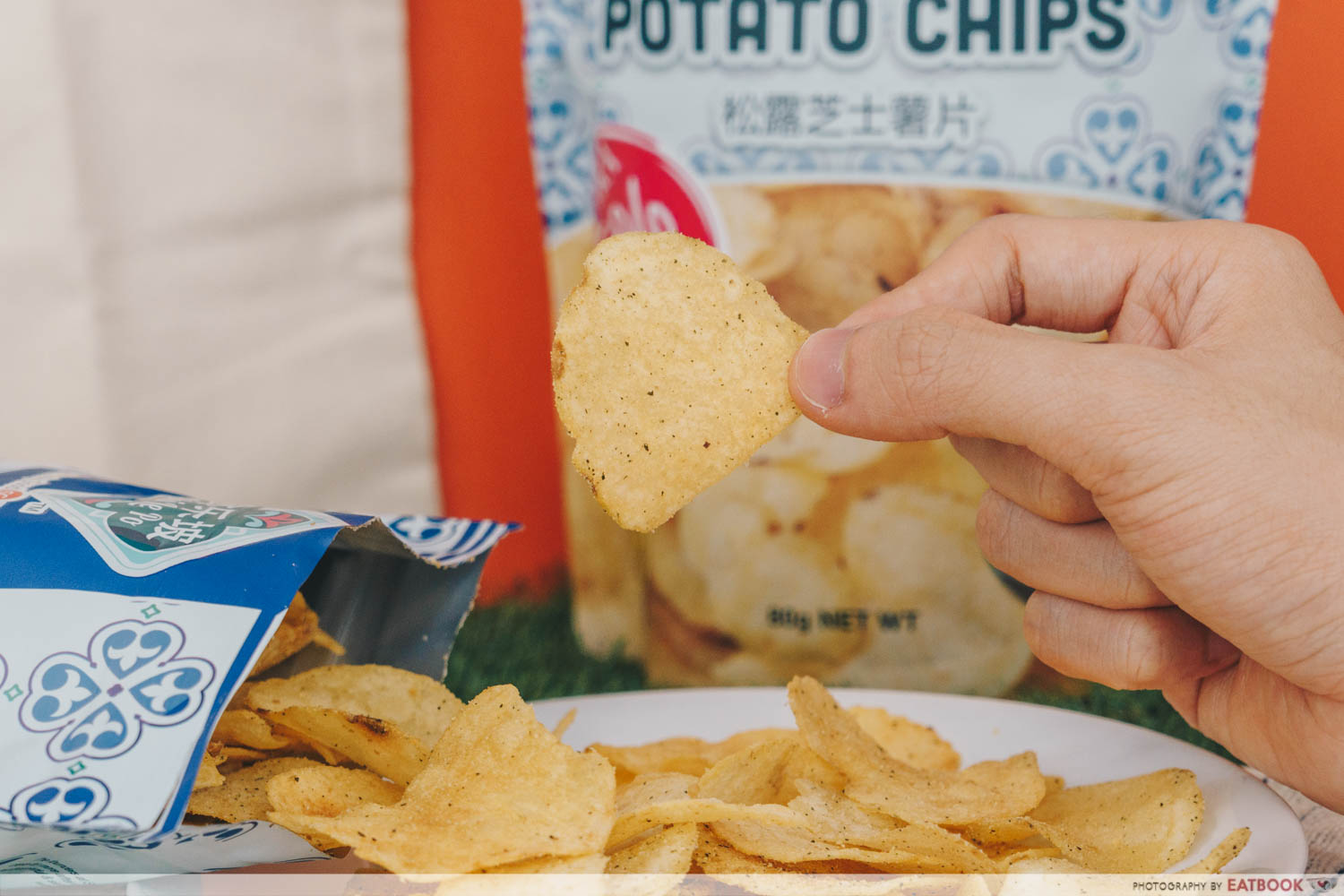 Unlike the texture of deep-fried chips, these oven-baked ones have a more satisfying crunch.  Plus, they don't leave a trail of grease on your fingers. Take a whiff from the bag and you will be drunk on the aromatic essence of truffle. Taste-wise, the flavour of cheddar cheese stands out much more than the truffle, making it an ideal snack for cheese lovers.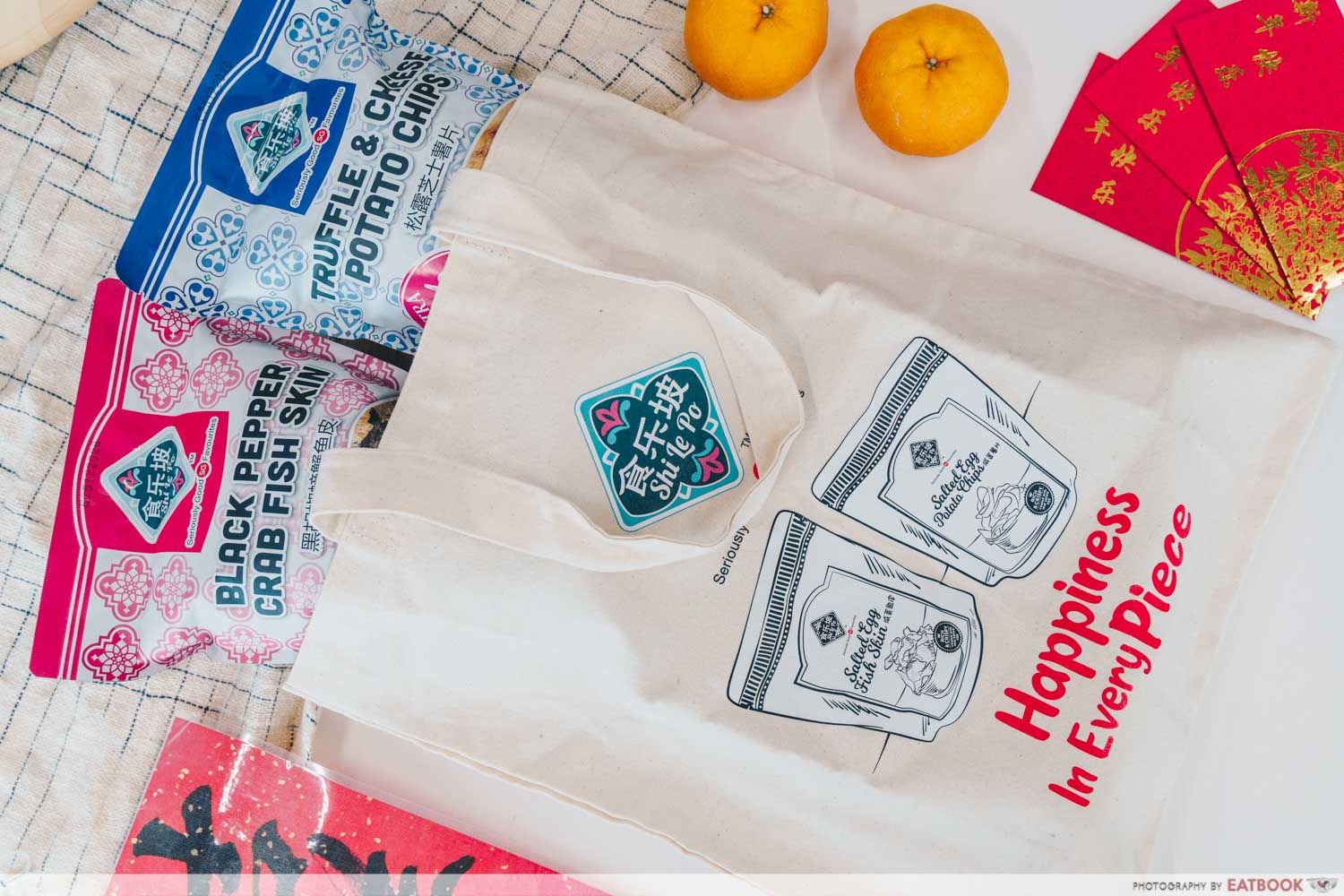 From now till 16 February 2020, hurry down to The Cocoa Trees (Downtown) stores, The Cocoa Trees' online shop, and selected Choc Spot stores to grab your exclusive Shi Le Po Abundance Bag at $27 (worth $45.90).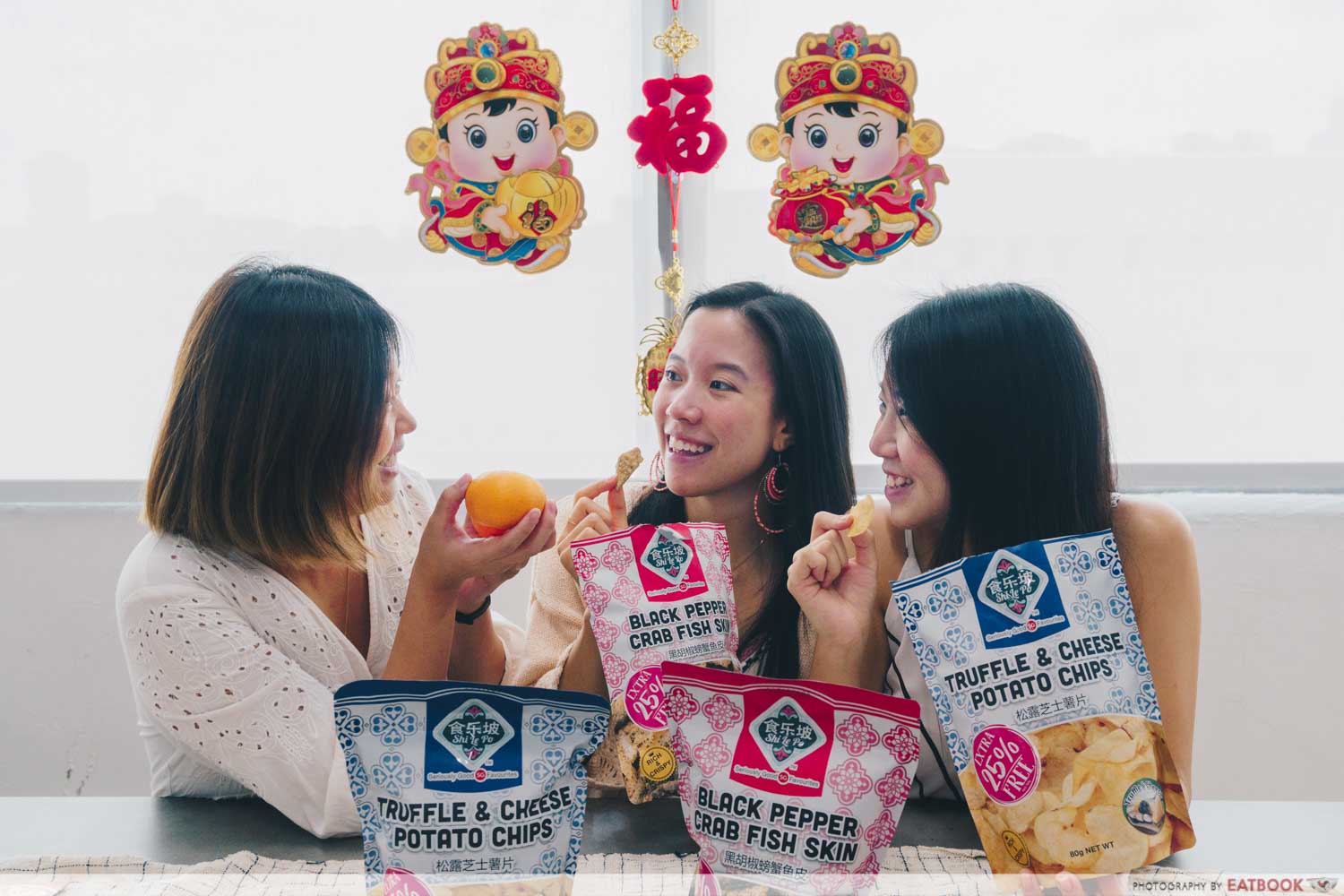 This bag is a value-for-money CNY gift idea, especially if turning up to someone's house empty-handed is a no-no for you. It contains two packets of their Black Pepper Crab Fish Skin as well as two packets of their Truffle & Cheese Potato Chips. Psst…for a limited time only, each bag comes with 25% more snacks! There's also an $8 return discount voucher that can be used on any Shi Le Po products, plus a collectable Shi Le Po tote bag to hold all the goodies.
Be sure to also check out their signature Salted Egg Fish Skin ($6.50) and Salted Egg Potato Chips ($6) which are fool-proof flavours that are sure to be crowd favourites. They also come with spicy versions as well, such as the Spicy Salted Egg Fish Skin ($6.50) and Spicy Salted Egg Potato Chips ($6). The new Black Pepper Crab Fish Skin can also be found at selected supermarkets too, prices may vary!
Tel: 6684 7767
Website
Shi Le Po is not halal-certified; their food contains no pork or lard.
Photos taken by Huang Xiao.
This post is brought to you by Shi Le Po.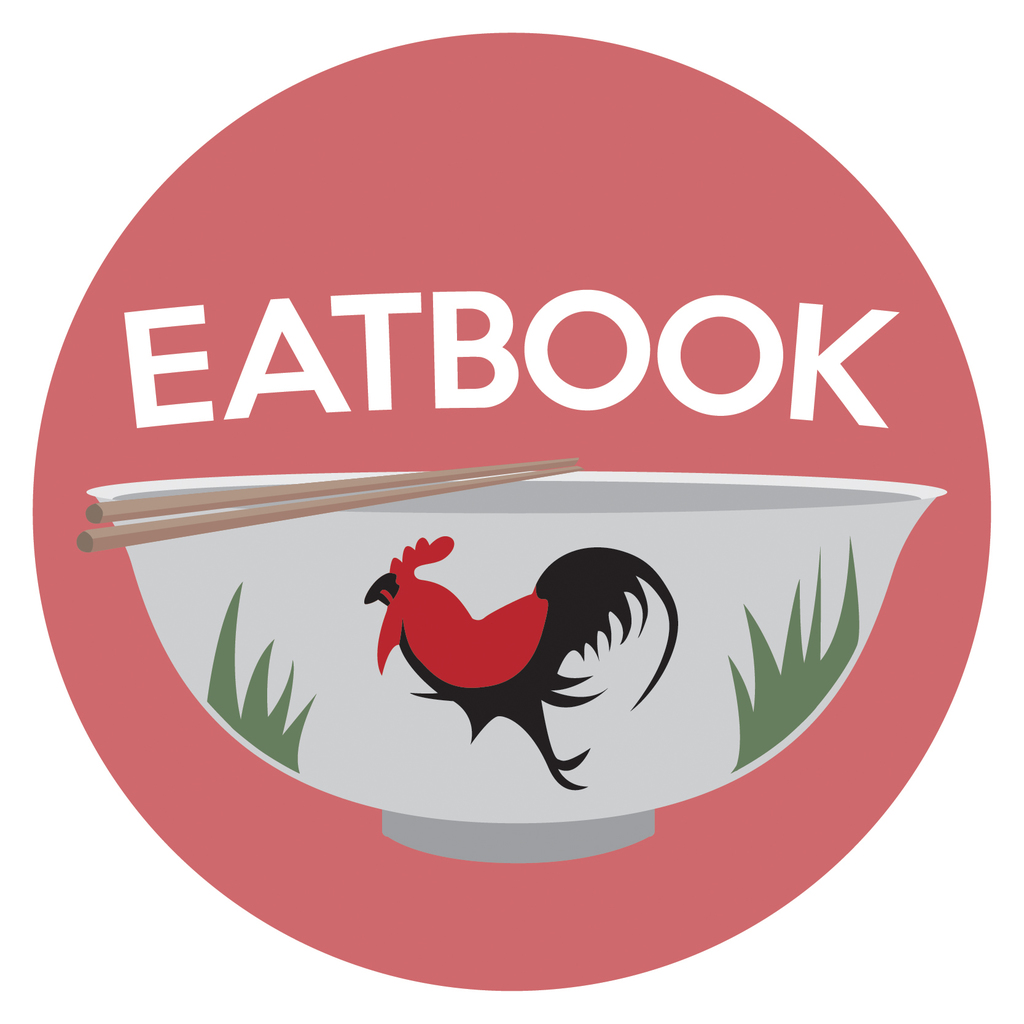 Drop us your email so you won't miss the latest news.