---
Savour Singapore at the Singapore Food Festival 2019
---
In recent years, preserving our hawker heritage has risen to the fore, notably with the government's attempt to get hawker culture recognised by UNESCO. International interest is on the rise too, with popular series such as Netflix's Street Food featuring local stalls.
All that adds up to a stronger and more vibrant food scene in Singapore than ever before, with a diverse mix of traditional eats, cutting-edge cuisine and mod-Sin fusion all having their time in the spotlight. There's no better way to experience that full spectrum of Singapore food than at the Singapore Food Festival 2019.
This two-week bonanza will be held from 12 July 2019 to 28 July 2019, and you can expect an especially superb lineup for this edition. The massive festival comprises a total of 20 events split between the themes of modernity, culture, tradition and art, but we've picked out 9 must-try dishes you can look forward to this year.
---
1. Chilli Crab Ramen
---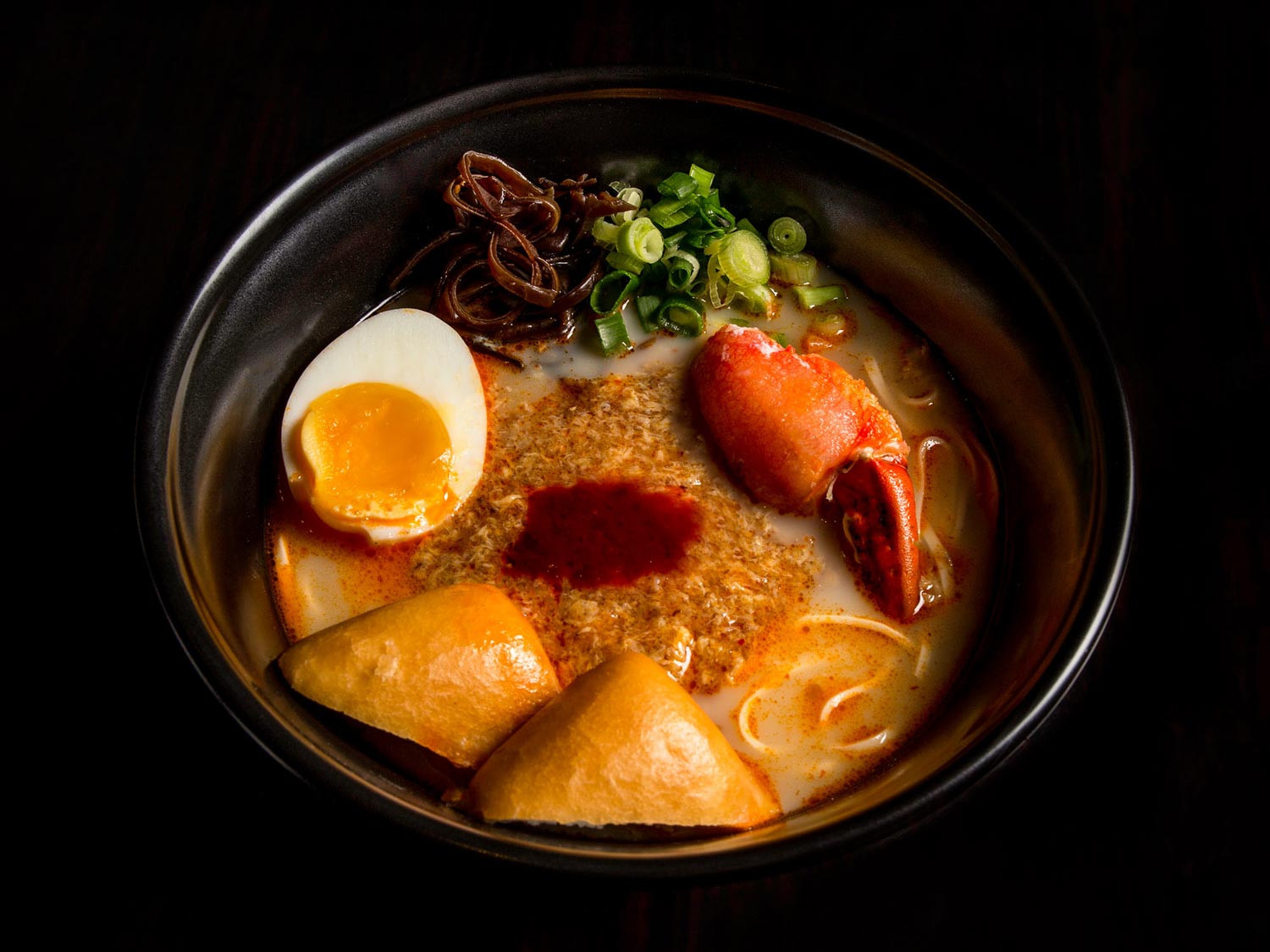 Image credit: Ippudo Singapore
According to Marvel, Avengers: Infinity War was the most ambitious crossover event in history. IPPUDO and No Signboard Seafood beg to differ, as the ramen powerhouse and local seafood stalwart have joined forces for an unlikely collaboration. The union between their ramen mastery and seafood nous has produced this tasty creation—The Ultimate Chilli Crab Ramen.
Piquant chilli crab sauce from the seafood specialist amps up the Japanese giant's signature rich tonkotsu broth. A bundle of springy noodles lies within, specially made to complement the unique soup. Fusion influence extends to the toppings too, as ramen classics like black fungus, spring onions and hanjuku egg are accompanied by a juicy crab claw and fried mantou.
This locally inspired ramen is landing at two IPPUDO outlets for the whole month of July. Make your way down in the earlier part of the day though, because only 30 bowls will be served per outlet per day, and you likely won't be the only one clamouring for a bowl.
Mandarin Gallery outlet
Address: 333A Orchard Road, #04-02/03/04, Mandarin Gallery, Singapore 238897
Opening hours: Mon-Sat 11am to 11pm, Sun 11am to 10pm
Tel: 6235 2797
Marina Bay Sands outlet
Address: 2 Bayfront Avenue, #B2-54/55, The Shoppes at Marina Bay Sands, Singapore 018972
Opening hours: Sun-Thur 10:30am to 11pm, Fri-Sat 10:30am to 11:30pm
Tel: 6688 7064
Website | Full list of outlets
---
2. Kaya Toast and Kopi-O Pocky
---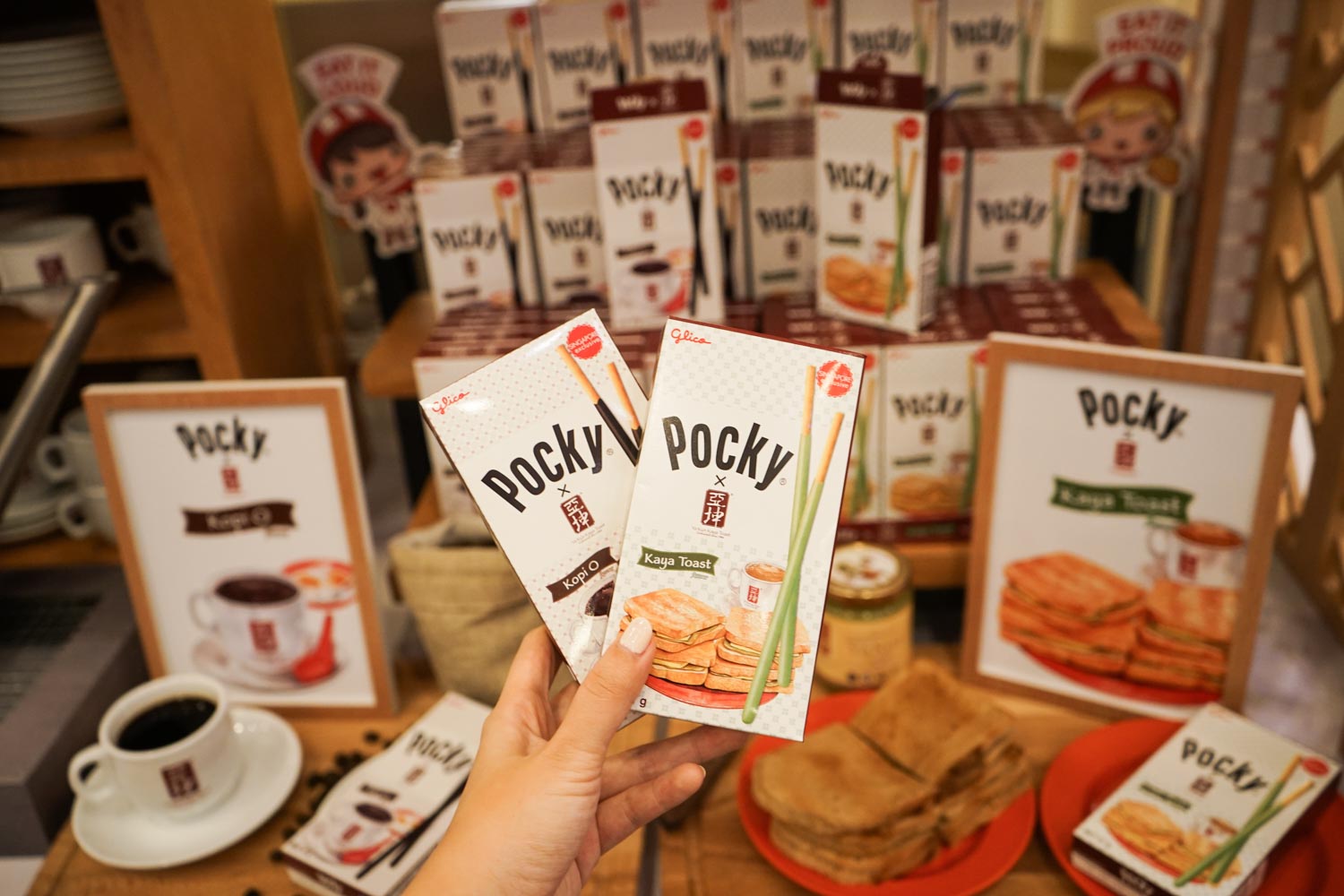 Image credit: Klook
Creamy kaya, crispy bread with a thick slab of butter, jiggly soft-boiled eggs and a piping hot glass of Kopi O—that's the quintessential Singaporean breakfast. That kopitiam combo has attained hallowed status over the years, undergoing very little experimentation. Recently, those iconic morning flavours have inspired creations including the Kopitiam Breakfast KitKat and the Avocado Kopi.
Snack behemoths Pocky and local breakfast veterans Ya Kun Kaya Toast have boarded the hype train, dreaming up the limited edition Kaya Toast ($2) and Kopi-O ($2) Pocky sticks. These two Singapore-exclusive flavours are set to be released at STREAT on 12 July. Rich kaya and bittersweet kopi biscuit sticks are sure to incite nostalgia and snaking queues, so make sure to secure your box by pre-booking through Klook.
List of locations
Ya Kun Kaya Toast website
Pocky website
---
3. Avocado Kopi
---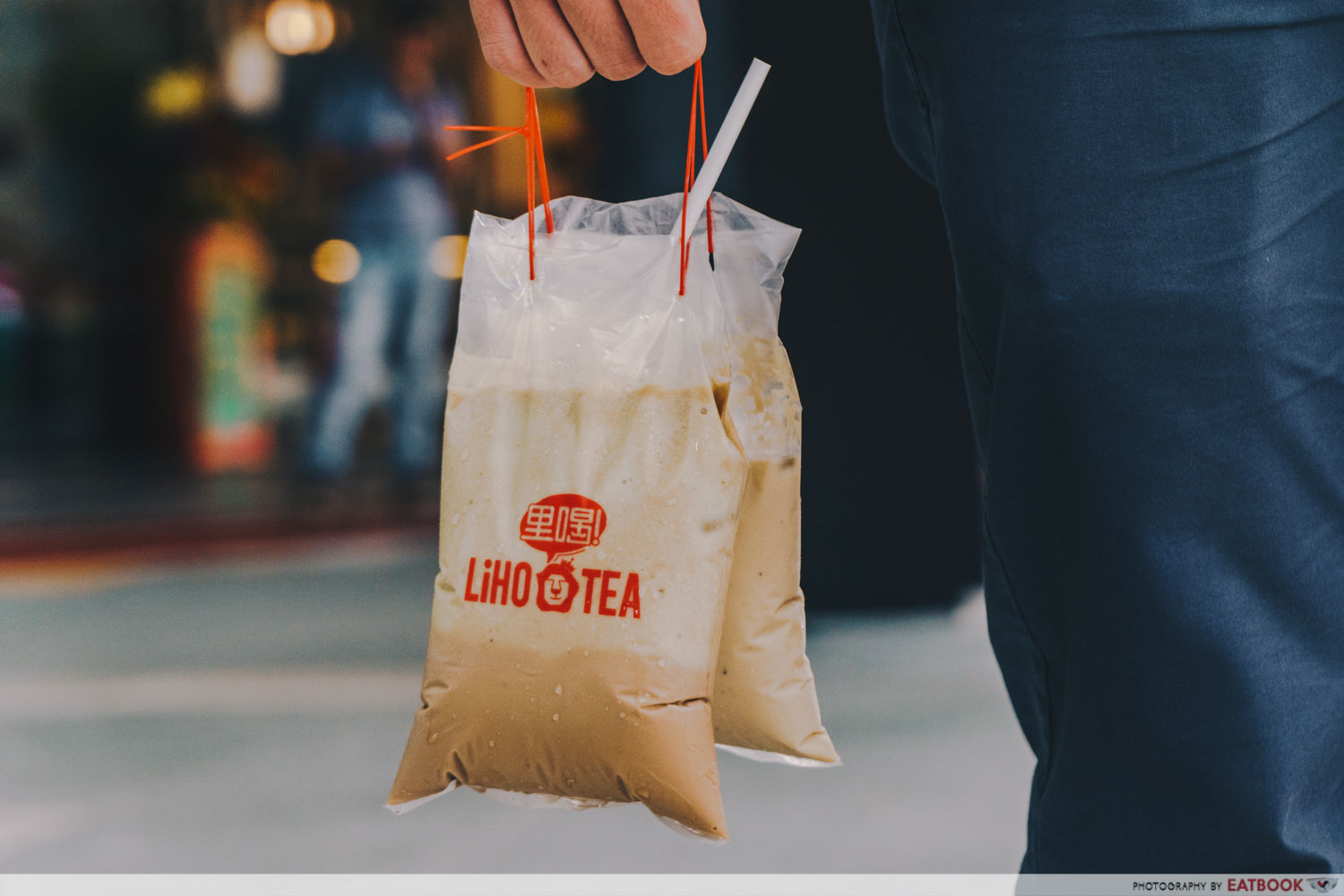 Long before avocados became a cafe brunch staple worldwide, local hawkers were blending them to make luscious avocado and gula melaka shakes.
Local bubble tea favourite LiHO Tea has breathed new life into the classic drink by mixing it with another traditional drink: kopi. Blended with sugarless kopitiam-style coffee, the Avocado Kopi ($6.90) uses the natural silkiness and mellow flavour of the green fruit as a creamer, rounding the bitter edges off your pick-me-up.
This creative crossover drink will be available for a lot longer than the festival's two-week duration. From 12 July to 30 August, you'll be able to snag this creamy beverage at all LiHO outlets, so you have nearly three full months to get your avo-laced caffeine fix.
---
4. Buah Keluak Burger
---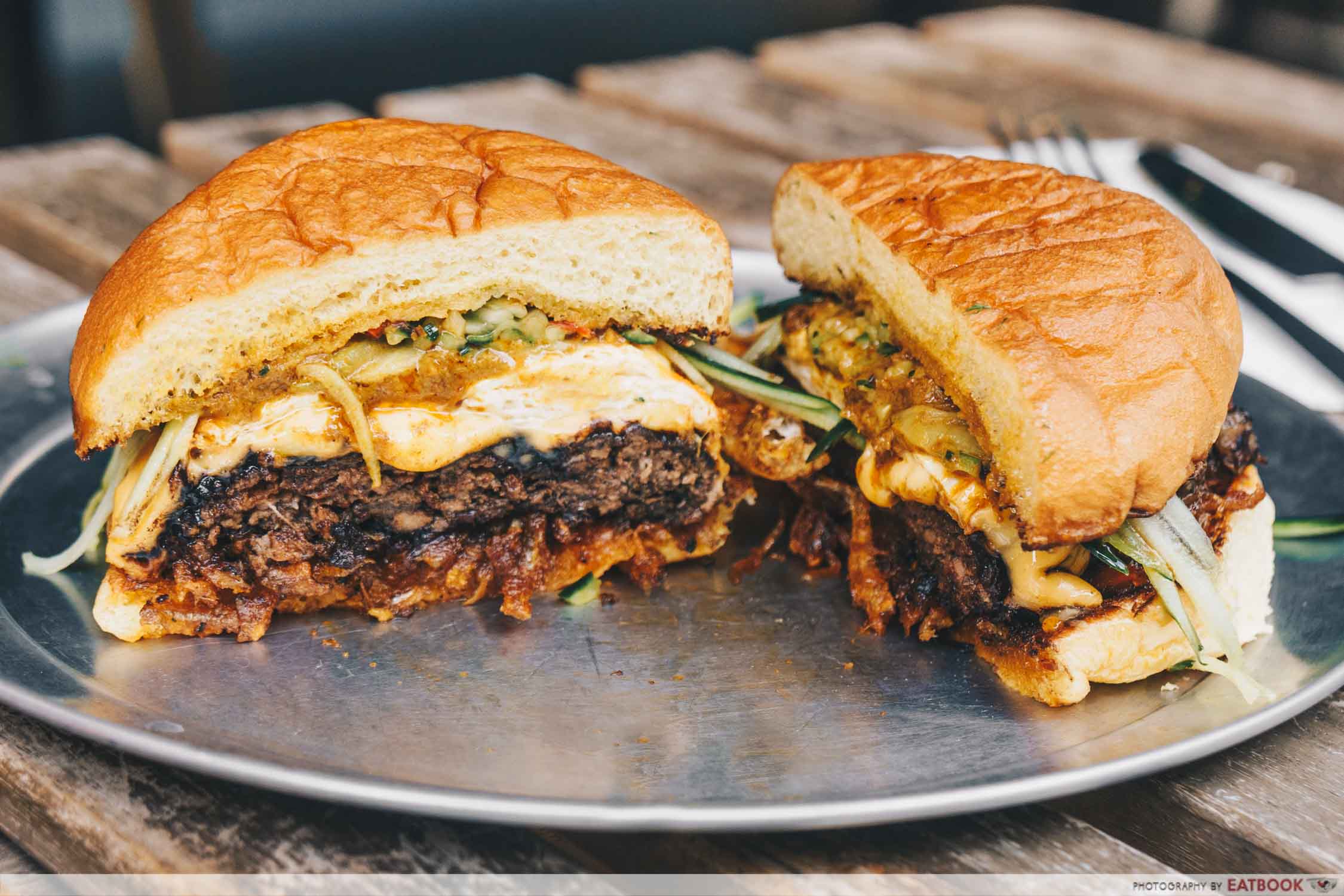 Park Bench Deli is no stranger to the Singapore Food Festival. After last year's locally inspired burgers, they're back. This time, they've roped in Chef Malcolm Lee of one MICHELIN-starred Peranakan restaurant, Candlenut.
Their collaboration has created the Buah Keluak Burger ($25+), which will be on sale for the whole month of July at the Telok Ayer cafe. Sandwiched between two potato buns are a beef patty and fried egg, jazzed up by a mound of buah keluak. The traditional Peranakan nut is hardly a looker, but the allure of its earthy funk is undeniable.
Downing these burgs is for a good cause too, because $1 of the proceeds from every sandwich sold will be donated to charity.
Address: 179 Telok Ayer Street, Singapore 068627
Opening hours: Mon-Fri 7:30am to 4pm, 5pm to 9pm, Sat-Sun 9am to 3pm
Tel: 6815 4600
Website 
---
5. Chilli Crab Takoyaki
---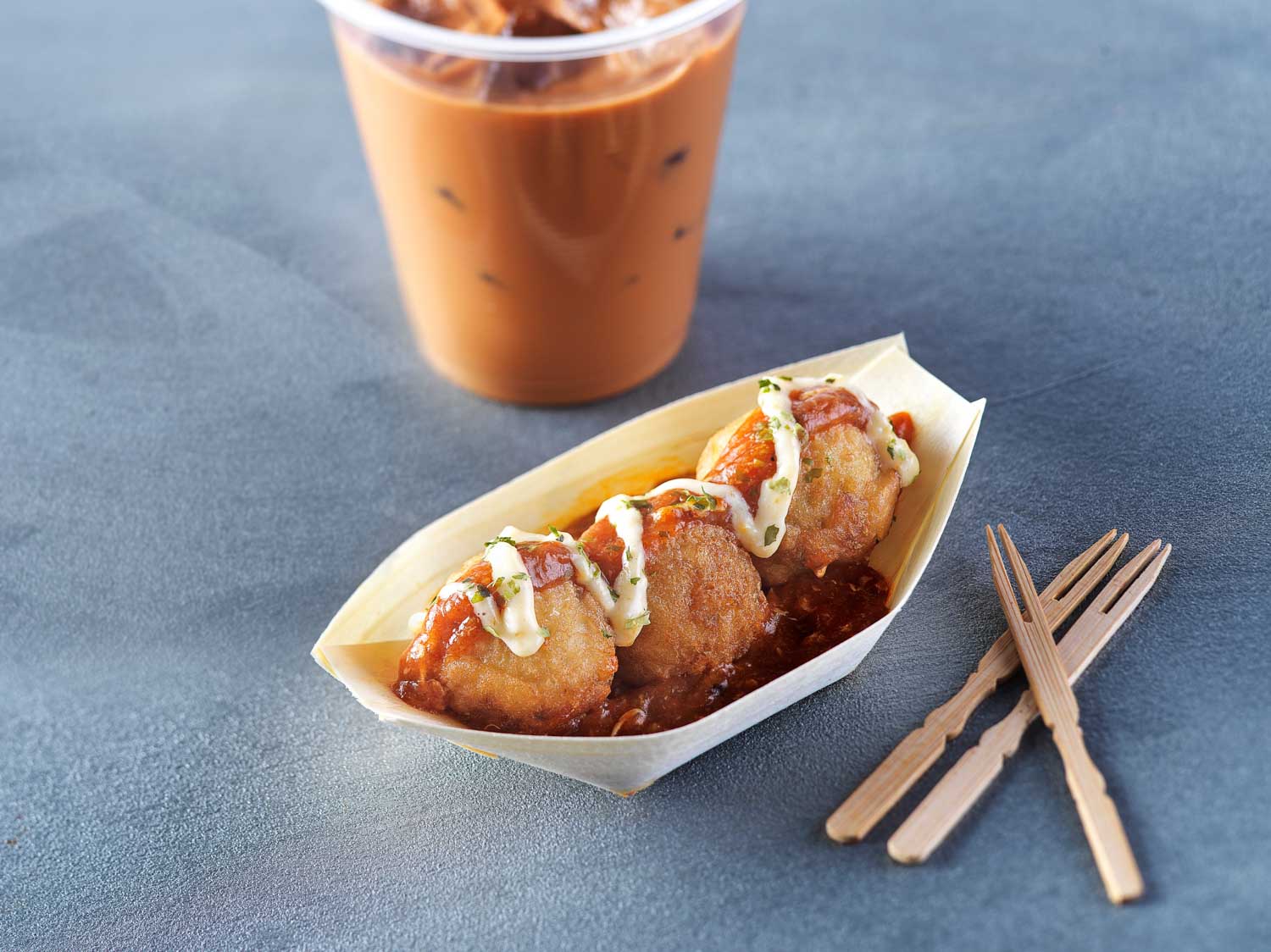 Image credit: 7-Eleven
When we think of food at 7-Eleven, sandwiches and ready-made meals come to mind. That script is set to be flipped with the Shiok-alicious 7-Eleven Day. From 10 July to 6 August, a range of spanking new local fusion snacks will hit the shelves at around 400 stores islandwide.
Their new eats should please the bellies of those with fond memories of eating their way through Japan. The Salted Egg Tamagoyaki, Chicken Satay Onigiri and Takoyaki with Chilli Crab & Egg Mayo all inject local flair to Japanese street food, adding excitement to your midday snacking. Those who want to stick with the classics won't be left out either, because there'll be 1-for-1 deals on existing ready-to-eat picks like the Butter Chicken Biryani.
---
6. Vegan Char Kway Teow
---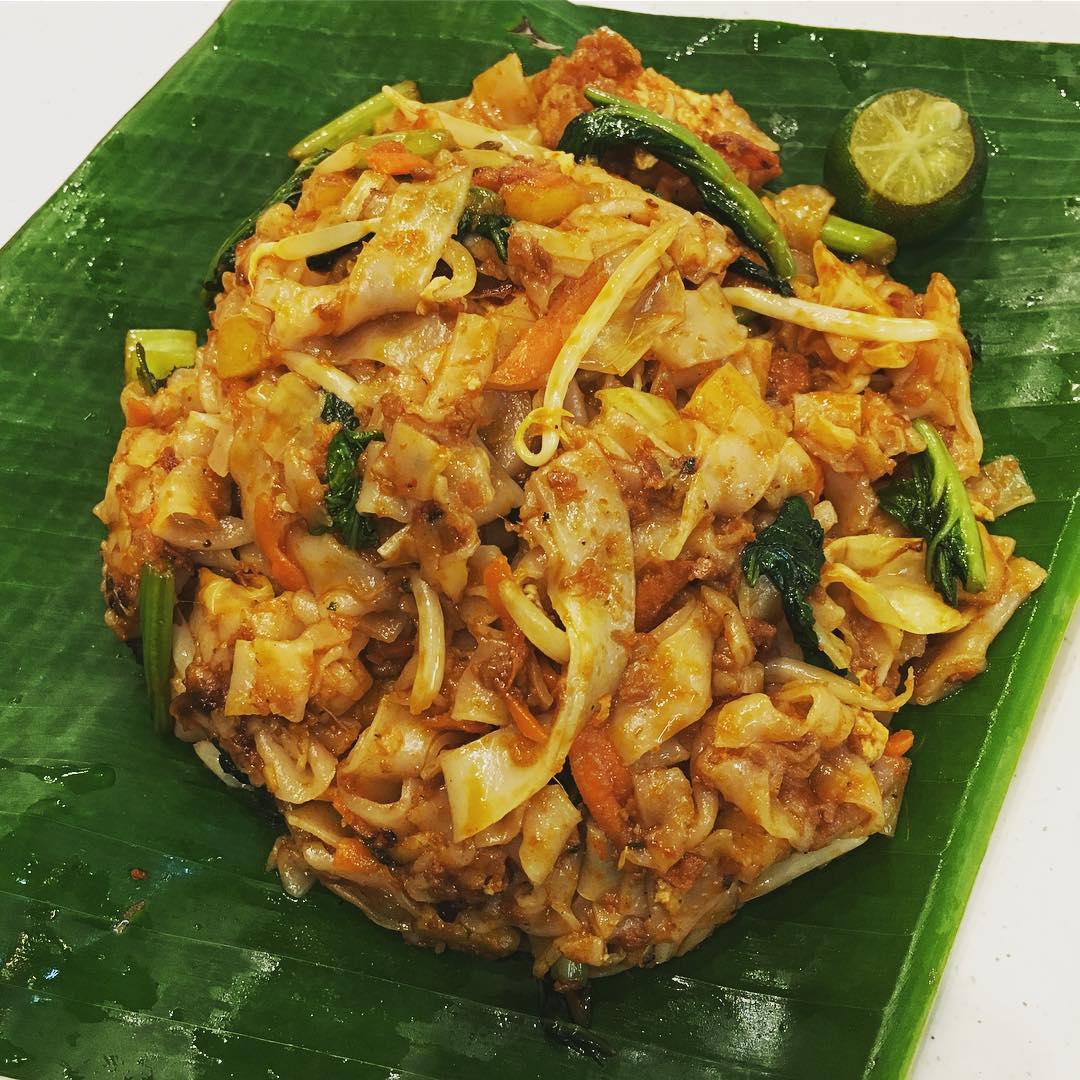 Image credit: @vegthiscity
Vegan alternatives have exploded in popularity in Singapore. VegThisCity is riding that wave by introducing a series of Singapore Vegan Street Food Crawls ($45). Hawker food isn't exactly known for being vegan, or particularly healthy, but these two-and-a-half hour crawls will allow you to chomp your day away with a little less guilt. 
In groups of 10 to 12, participants will be treated to six to eight local vegan dishes in Geylang Serai, Chinatown or Little India. Traditionally meaty hawker staples such as laksa and char kway teow will receive the vegan treatment in Geylang Serai. Meanwhile, the Chinatown and Little India crawls will be headlined by a jackfruit dumpling making session and selection of Indian street snacks respectively.
Event dates: 13 July 2019 (Geylang Serai), 20 July 2019 (Chinatown), 27 July 2019 (Little India)
Website
---
7. Fried Black Hokkien Mee
---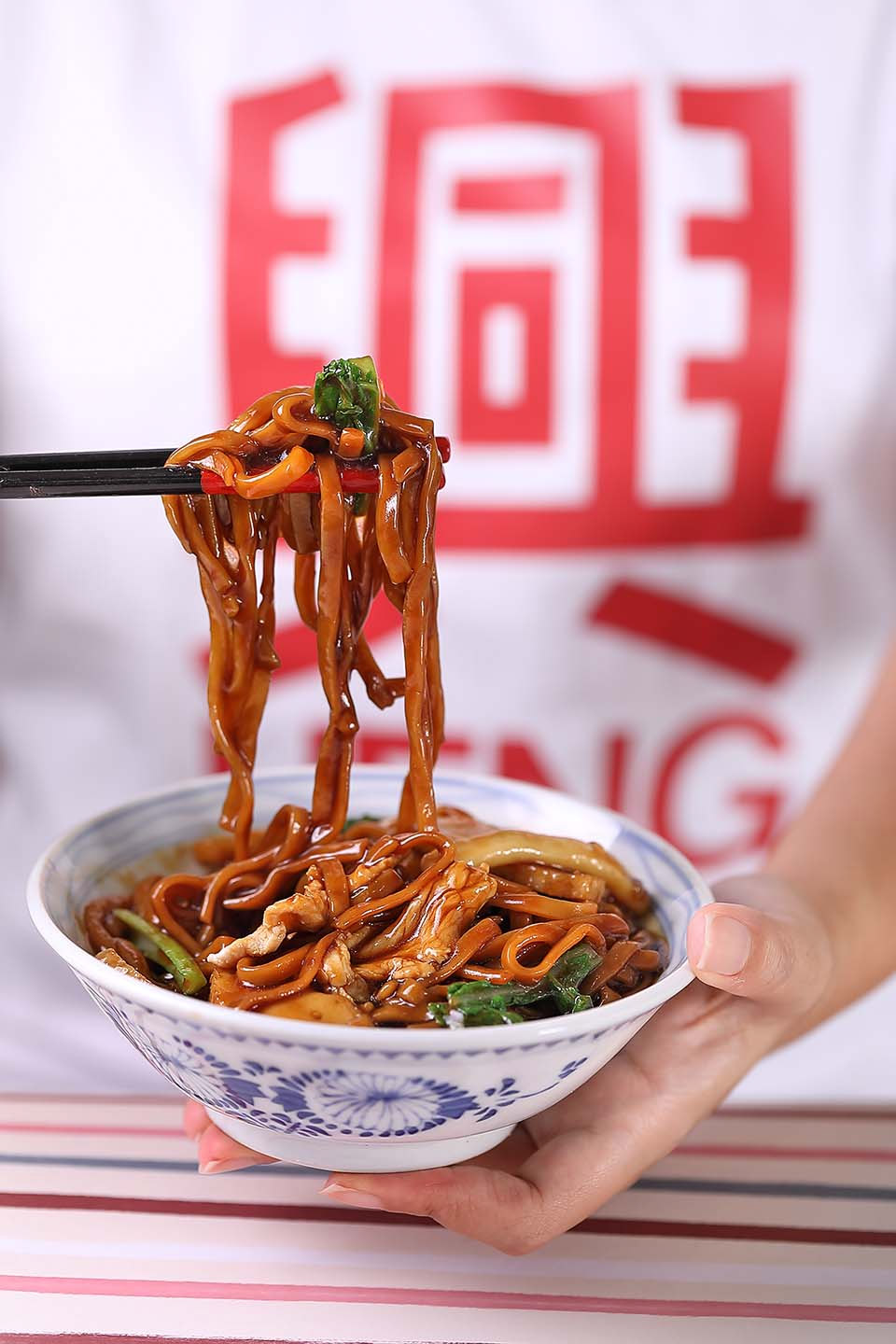 Image credit: 50 Cents Fest
This year's edition of The 50 Cents Fest is celebrating Hokkien heritage, headlined by a bevy of Hokkien delicacies. Backing that up is a barrage of activities, installations and music that will create a distinctly Hokkien atmosphere.
Whisk yourself back to the Fujian of yesteryear with dishes such as Fried Black Hokkien Mee ($1) and Buddha Jumps Over The Wall ($3). The former is completely different from the white, seafood-laced noodles that populate our local hawker centres, and is flavoured with dark soy sauce for a sweet finish. Everything here costs between $0.50 and $3, so you'll be able to devour the full spectrum of Hokkien cuisine without putting too much strain on your wallet.
Check out what else to expect at 50 Cents Fest!
The 50 Cents Fest Is Back This July With Traditional Hokkien Dishes Including Rickshaw Noodles And Pork Belly Bao
Address: Smith Street, Chinatown Food Street, Singapore 058938
Opening hours: 27-28 July 11am to 11pm
Website
---
8. Otah Cookies
---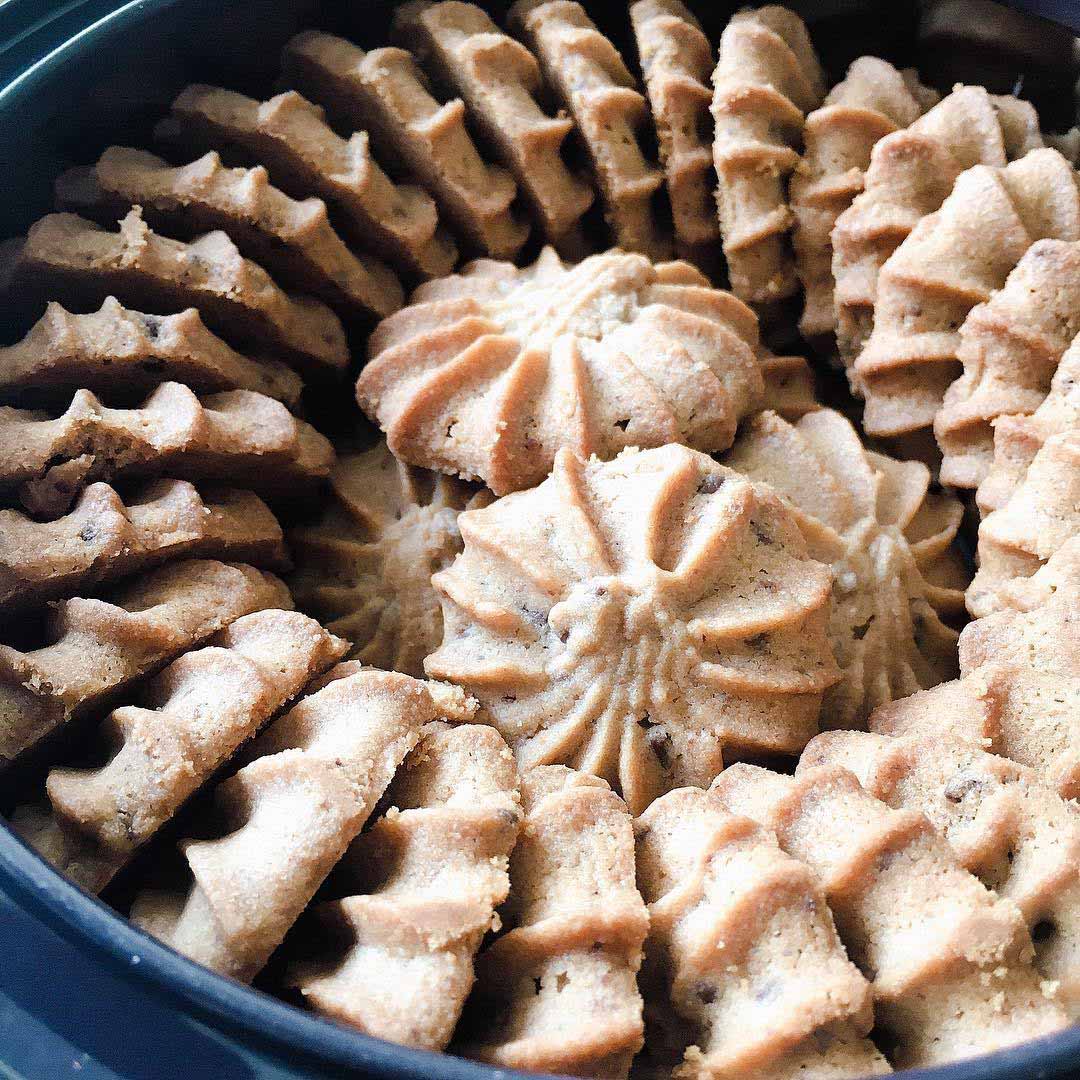 Image credit: @xstrawberriex56
Home-grown bakers Home's Favourite has collaborated with DFS to craft eight new and exclusive cookies that are spiked with local flavours, available from 1 June to 31 July. Their savoury renditions have us most intrigued, and we're excited to see how they manage to pack authentic Otah and Satay flavour into their crumbly cookies. Judging from their existing laksa and hae bee hiam creations, they should be a resounding success.
Those with a sweet tooth can pick up flavours like Durian Kaya and Teh Tarik instead. All versions will be packed in jazzed up, limited edition Tingkats which are traditional lunch boxes that'll evoke nostalgia in the older generation.
Address: 25 Scotts Road, T Galleria by DFS, Singapore 228220
Opening hours: Sun-Thur 11am to 8pm, Fri-Sat 11am to 9pm
Tel: 6229 8100
Website
---
9. Yi Bua Kueh
---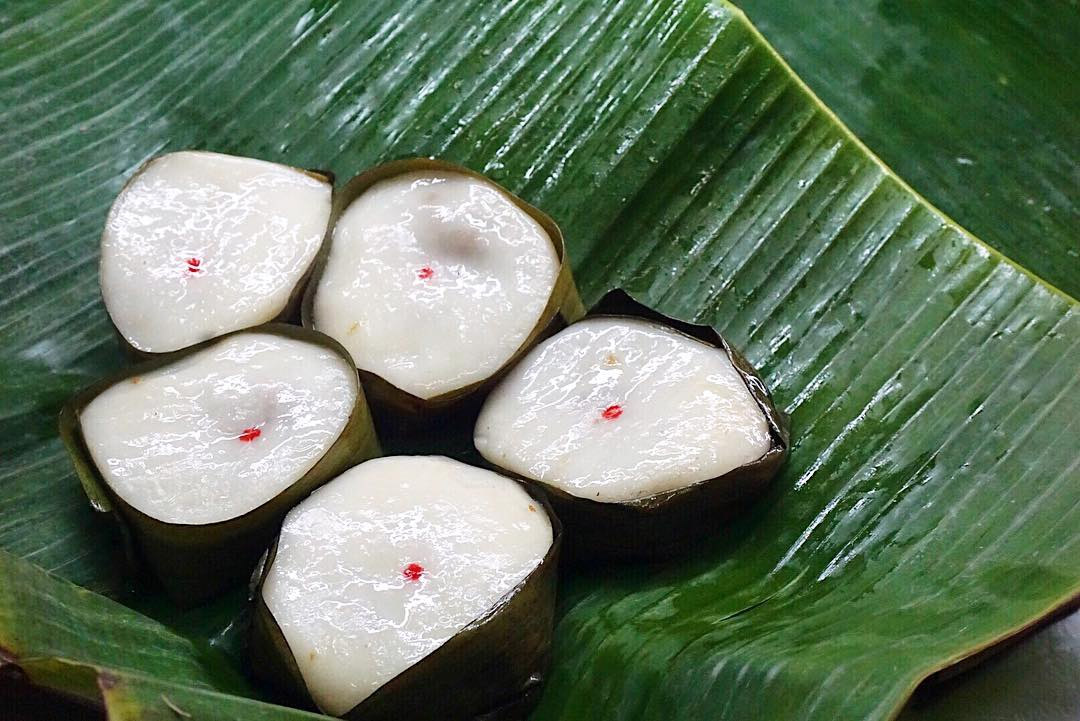 Image credit: @hainanxiaochi
Held at OUE Social Kitchen, Kueh Appreciation Day by Slow Food aims to celebrate bite-sized snacks of every kind, from well-known desserts like kueh lapis and soon kueh, to rarities such as Yi Bua Kueh.
These pearly white rounds are a Hainanese delicacy, featuring gula melaka-soaked shredded coconut, sesame seeds, ground peanuts, dried persimmon and ginger enveloped in glutinous rice flour skin and banana leaf. Few stalls still sell this under-the-radar kueh, but Toa Payoh institution Hainan Xiaochi is one of them, and will be supplying this event.
Entry to purchase kueh is free, but it isn't all about stuffing your face. Kueh demonstrations from famous chefs, such as MasterChef Asia's Damien D'Silva, will teach you to make kueh at home. So be sure to book your tickets on Klook and mark your calendars for 28 July.
Address: 6A Shenton Way, #03-02/03, Downtown Gallery, Singapore 068815
Event dates: 28 July, 10am to 4pm
Website
---
Immerse yourself in local cuisine at the Singapore Food Festival 2019
---
These dishes are just a sampler of what this year's Singapore Food Festival has to offer. It's more than just sitting down and eating too, with events focusing on performance art and Singapore's food history on the calendar.
One such event is STREAT, the festival's opening event, which features some of Singapore's most revered hawkers and chefs in a single space. The two-day event will have 12 stalls, including Salted and Hung and Keng Eng Kee Seafood, serving up mod-Sin cuisine, hawker food and locally-inspired dishes from just $3! You can also find a pop-up bar, a retail section and culinary workshops here.
This post is brought to you by Singapore Tourism Board.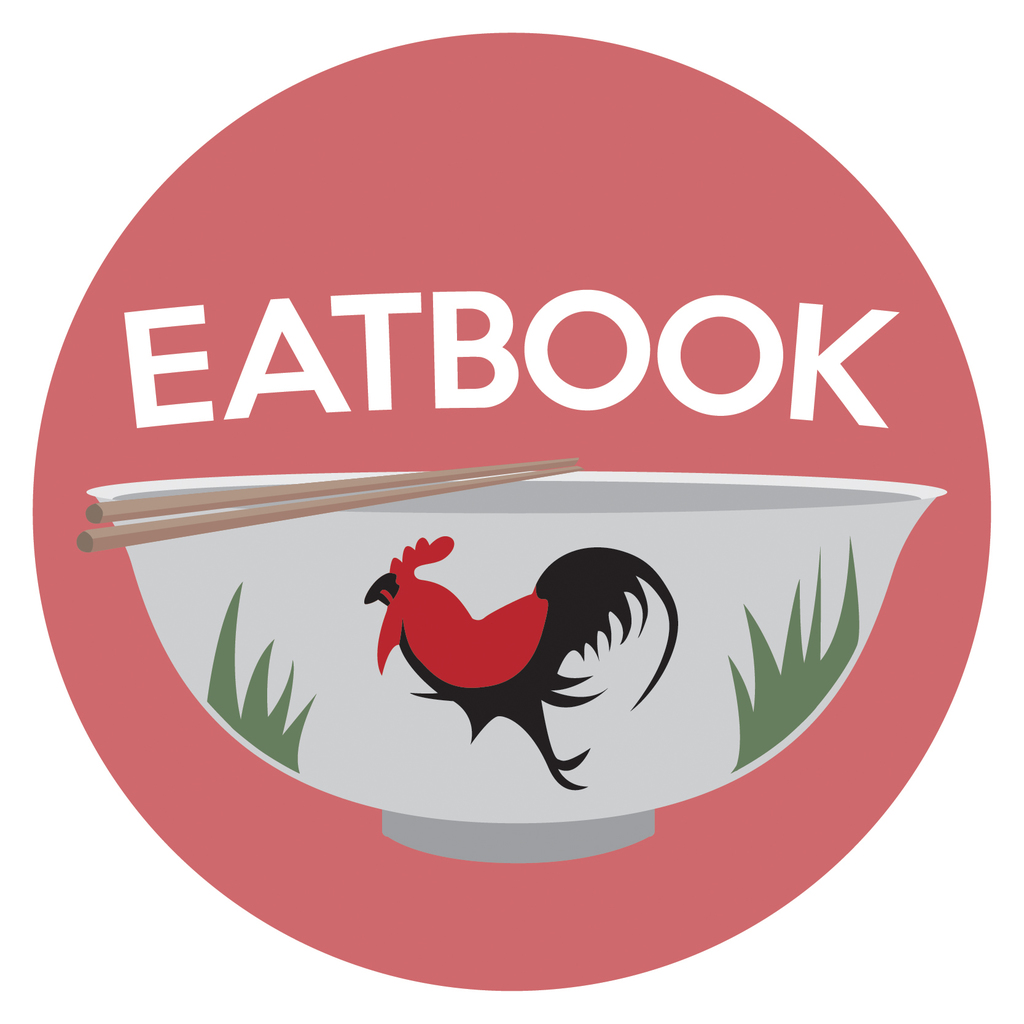 Drop us your email so you won't miss the latest news.