SKAI at Swissôtel The Stamford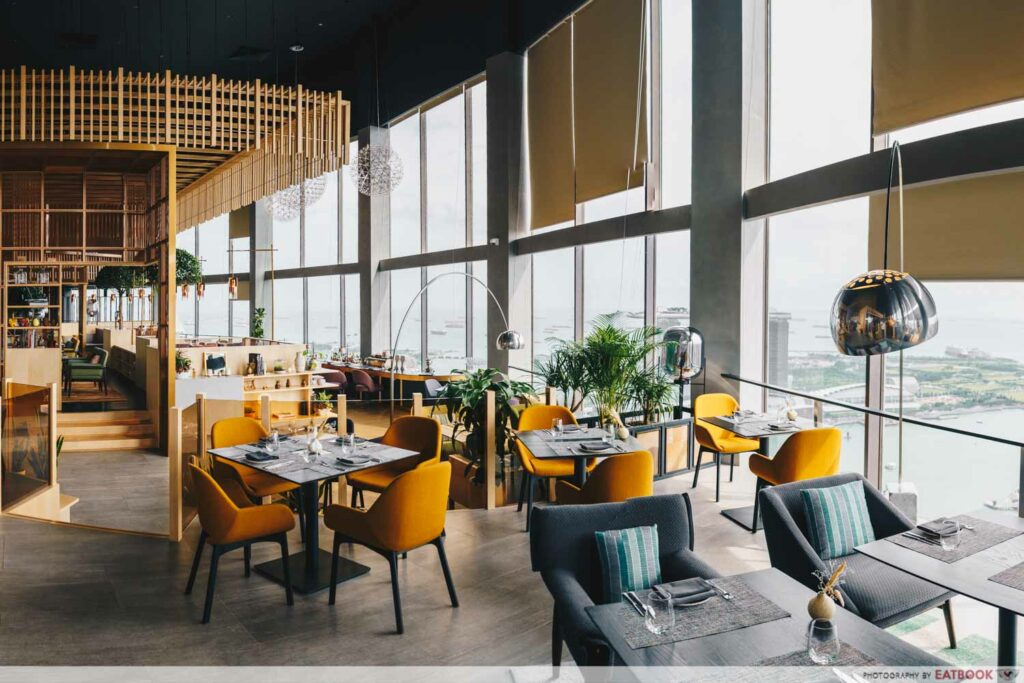 Valentine's Day is a once-a-year excuse to splash your cash on a grand gesture of love. For a spellbinding meal that's sure to put you and your partner in the spirit of romance, SKAI has an exclusive V-Day set dinner that's only available from 13 to 15 February 2019.
Food at Skai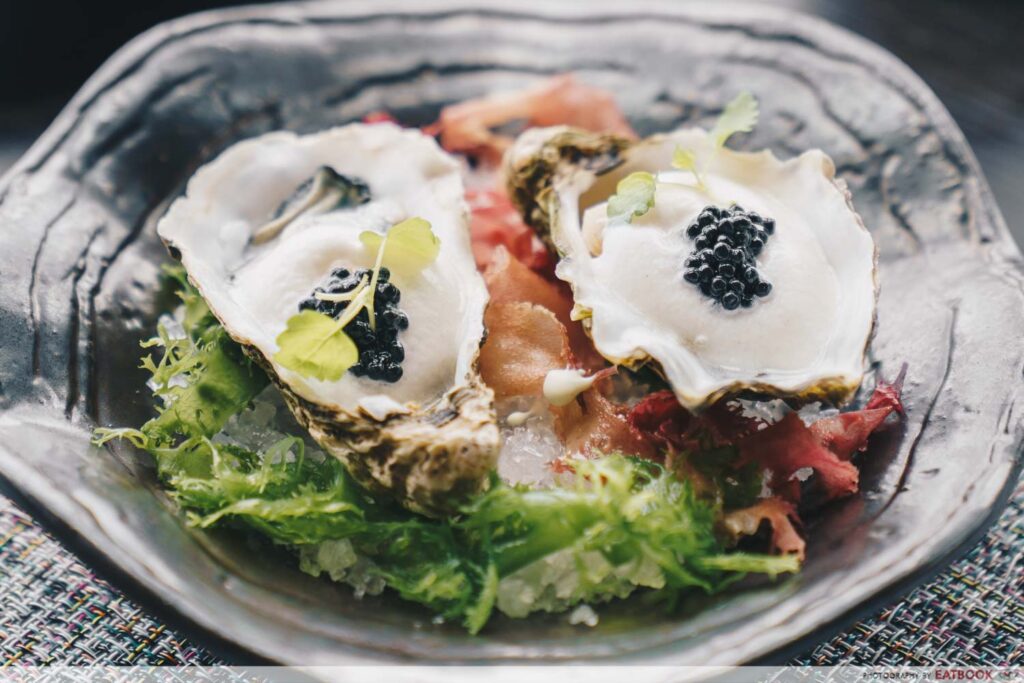 SKAI's Valentine's Day Set Dinner ($248++ for five-courses with a glass of champagne) is kick-started with a pair of Black Pearl Oysters – flown in fresh from France – topped with caviar. As someone who's not a huge fan of the super strong briny flavours found in oysters, I appreciated the accompanying Fuji apple bits and dashi foam, which gave it a gentler umami flavour overall.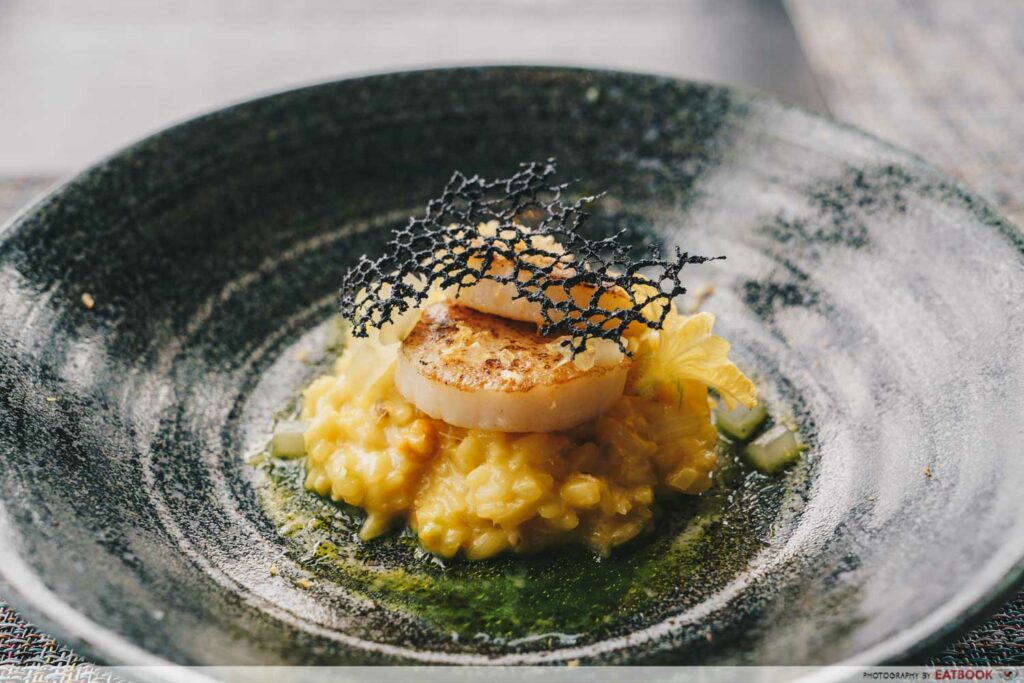 Next up was the Uni Risotto; thick and creamy with actual bits of sea urchin you can happily unearth like gold. The crowning glory are the scallops – seared to such bouncy and lightly charred perfection that Gordon Ramsay himself would be proud of. There's also a delicate squid ink chip, which doesn't impart much flavour, but is fun to smash into smithereens and mix into the risotto for extra crunch.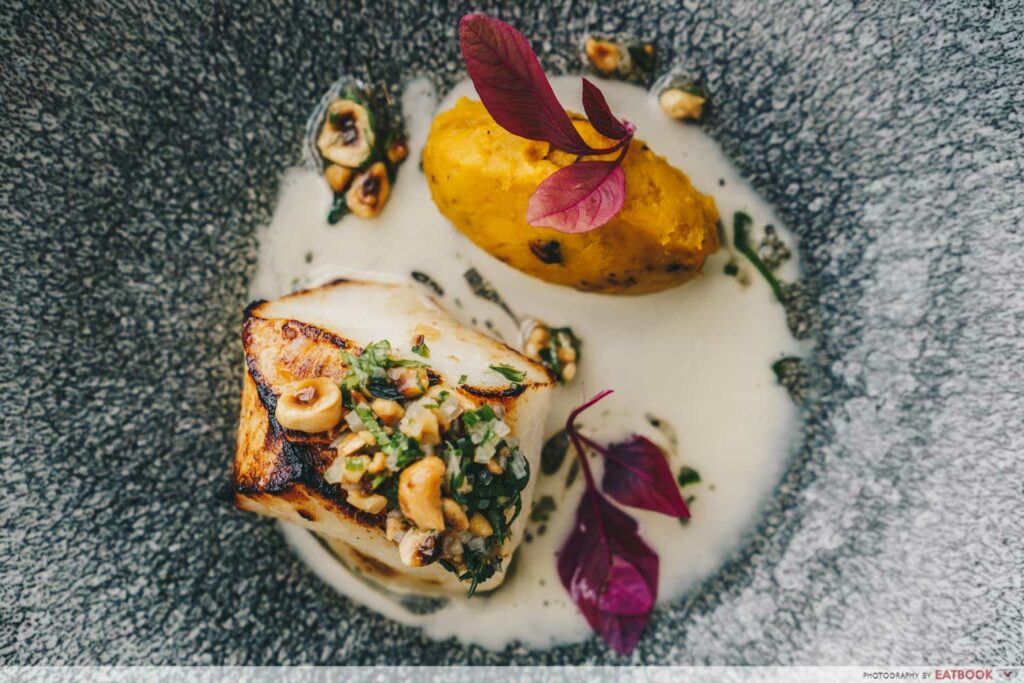 The first protein course is an Alaskan Cod topped with hazelnuts and chopped sage, alongside a dollop of roasted pumpkin mash sitting in a pool of light yet flavour-packed saké butter. The fish was superbly fresh, and paired well with the toothsome nuts which had hints of candied sweetness – suggesting they may have been roasted in honey.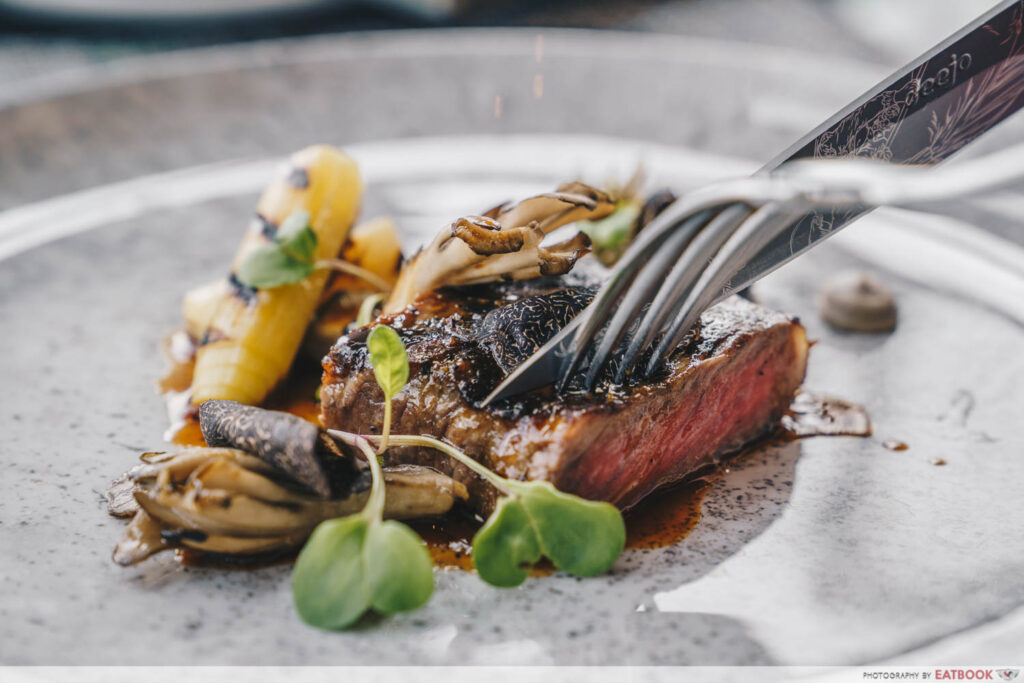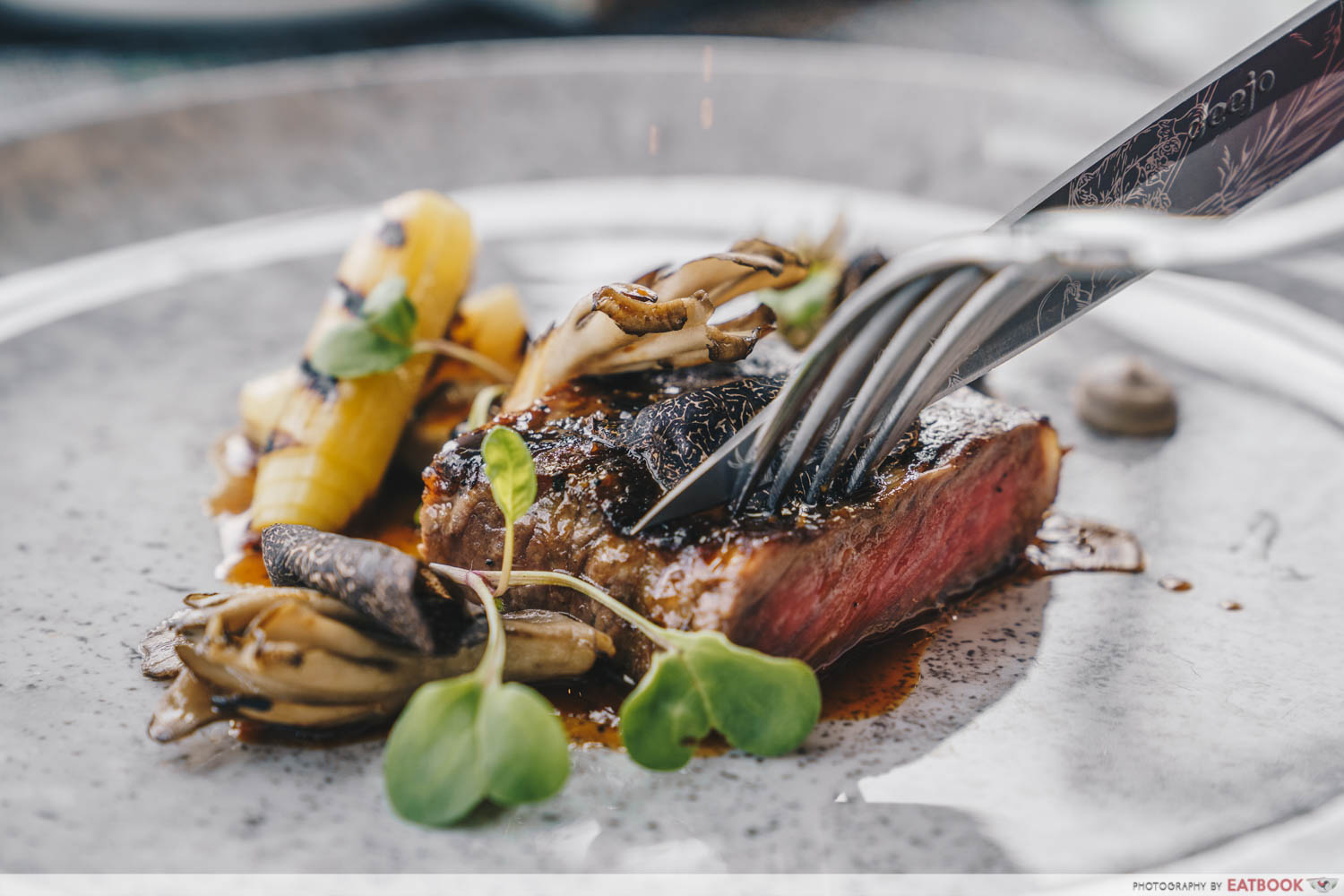 Now for the star of the show: Wylarah Wagyu Strip with precious slivers of shaved black truffle. The gorgeous slab of meat is succulent and cuts like a dream; no unchewable tendons to speak of. It's served with a shiitake and maitake mushroom medley, grilled leek, and briny strips of kombu that effectively balance out the heavier flavours on the plate.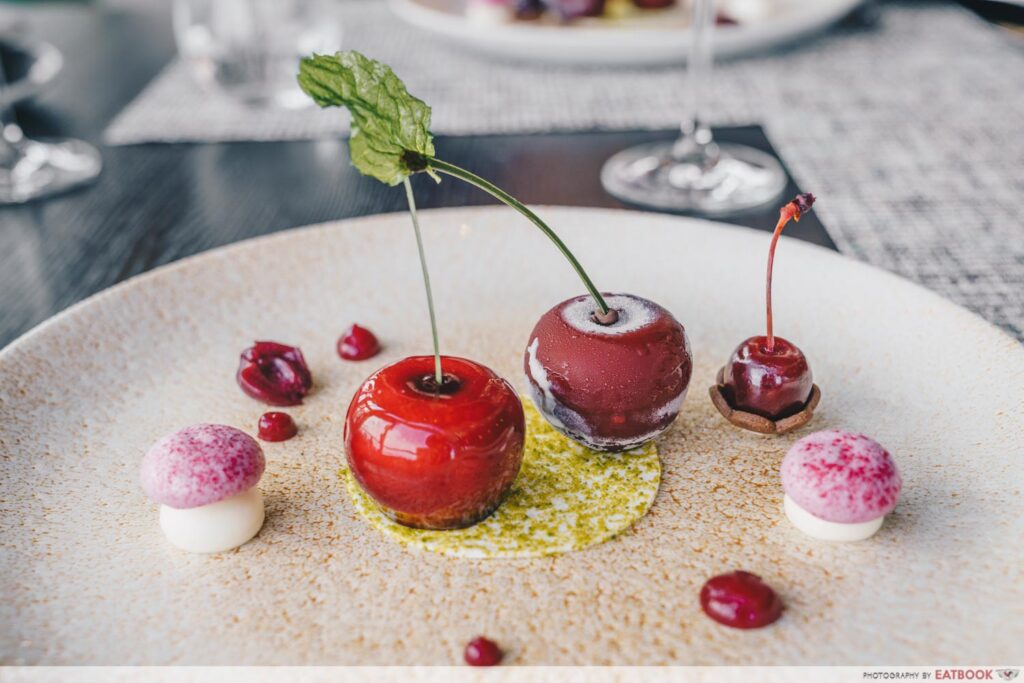 Dessert is a plate of Chocolate Brownies in the shape of picture-perfect cherries, each yielding a different surprise within.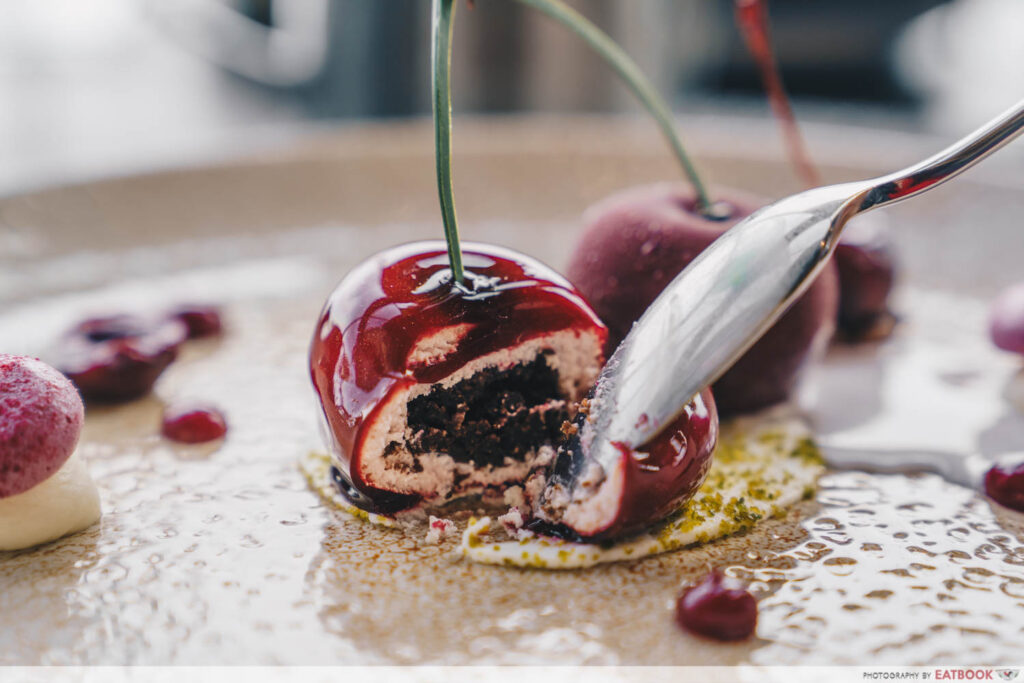 The shinier one is fluffy chocolate brownie glazed with whipped "Ruby chocolate" – a variety of chocolate made from an exotic ruby cocoa bean that's not quite milk, not quite white, but something in-between.
The other cherry is a Ruby chocolate shell that cracks open to luscious vanilla and raspberry ice-cream.
Ambience at Skai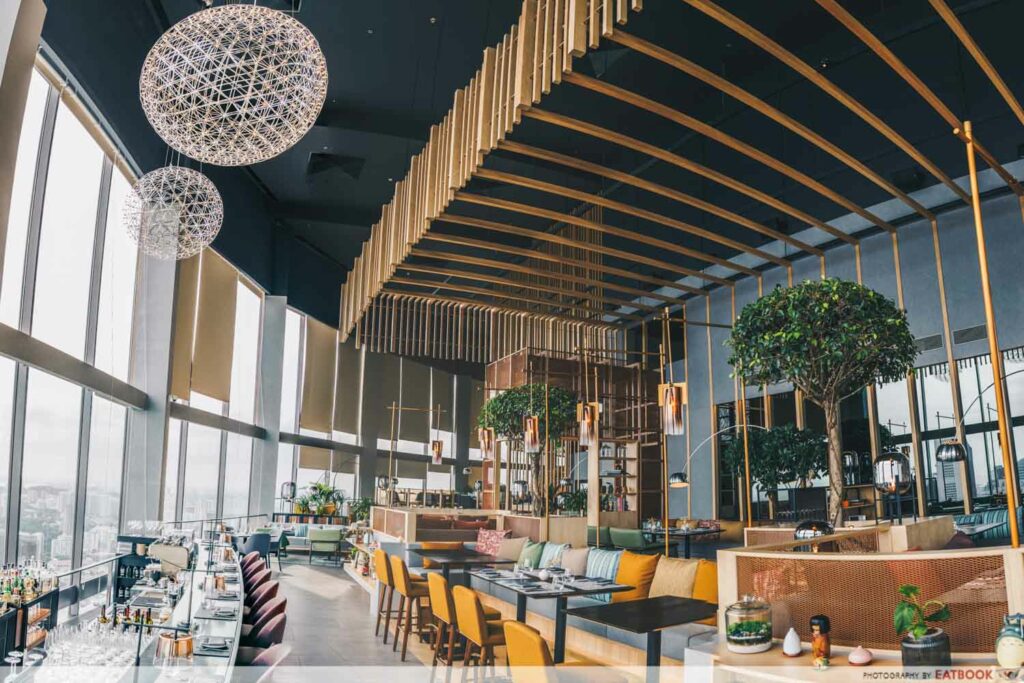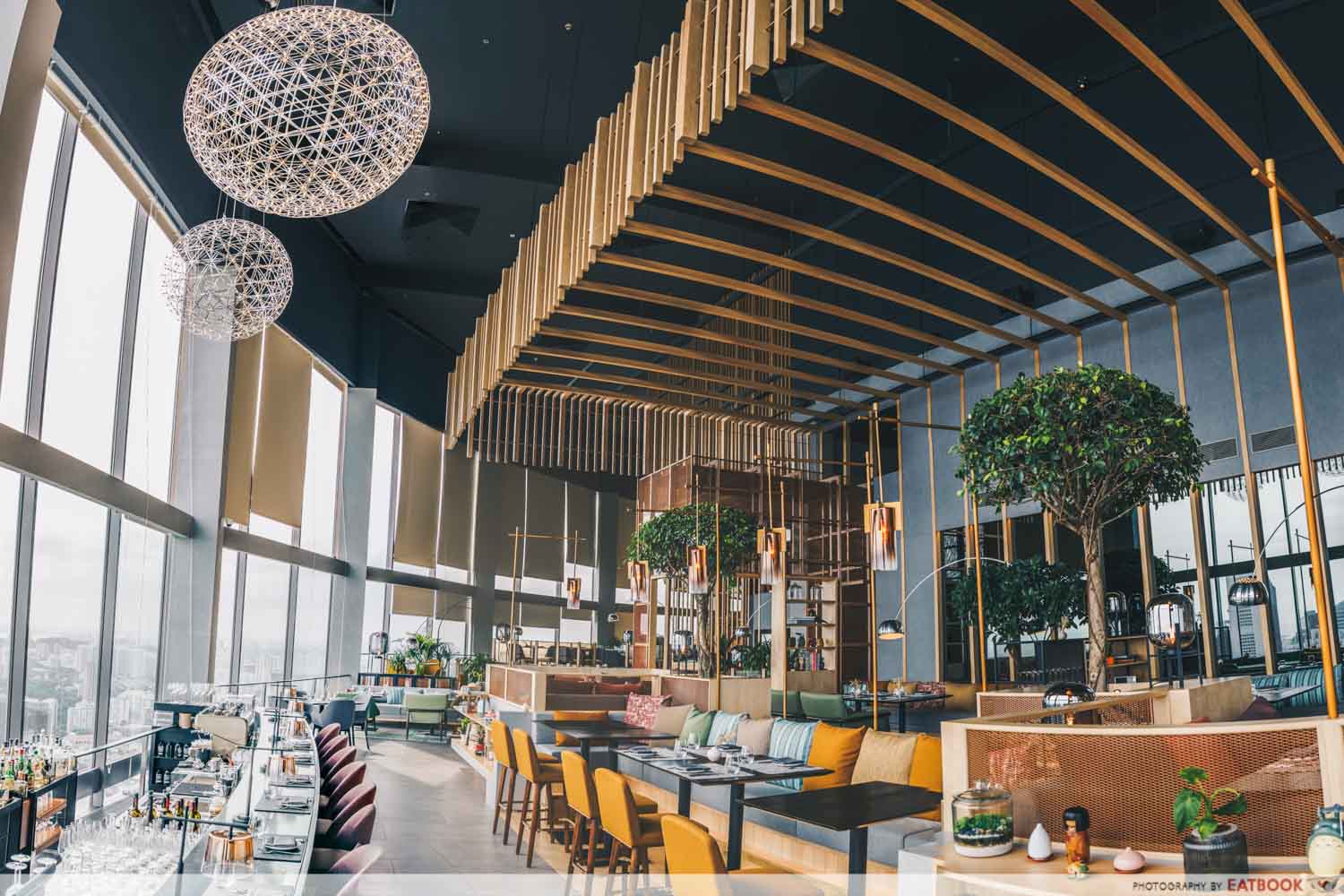 The fact that SKAI is located 70 storeys high means that by the time you step out of the elevator and into the restaurant, you're already firmly planted in the lap of luxury. There's a variety of different seating options, from the bar countertop to cosy sofas in hidden nooks where you can enjoy an extra intimate dinner.
Whichever spot you settle upon, you'll be treated to a stunning panoramic view of Singapore from the city to the sea, thanks to the sprawling floor-to-ceiling glass windows.
The verdict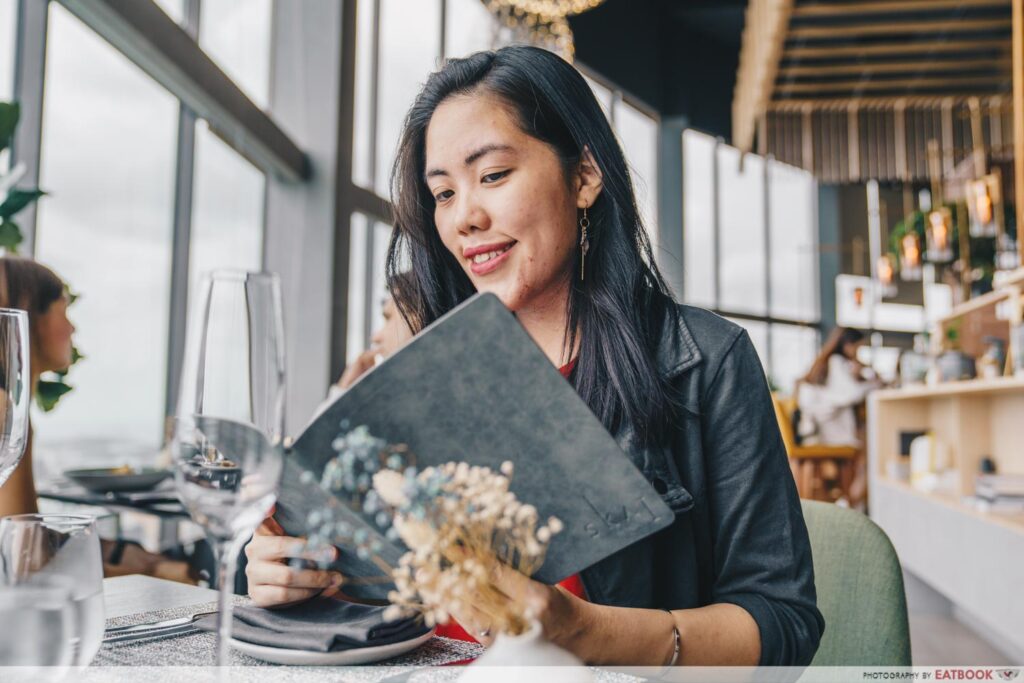 Forking out $248++ for a meal is out of budget for most, but if it's to commemorate an annual celebration of love, this swish restaurant will be the best place to blow your cash. The quality of SKAI's food is certainly top-notch, with only fresh and highly premium ingredients showcased in each of the expertly prepared dishes.
I really appreciate the innovative mixture of flavours and textures present in each course. And while the portion sizes are rather petite, they will def' leave you fully satiated, with your tastebuds extremely delighted.
Address: 2 Stamford Road, Level 70, Swissôtel The Stamford, Singapore 178882
Opening hours: Mon-Fri 12pm to 2:30pm, 6pm to 10pm, Sat-Sun 12pm to 3:30pm, 6pm to 10pm
Telephone: 6837 3322
Website
Photography by Wei Shin Heng.
This post was brought to you by SKAI.
Summary
Pros
– Premium, great tasting food
– Good variety between each course
– Luxe dining experience with excellent ambience
Con
– Steep price point
Recommended dishes: Uni Risotto, Wylarah Wagyu Strip
Opening hours: Mon-Fri 12pm to 2:30pm, 6pm to 10pm, Sat-Sun 12pm to 3:30pm, 6pm to 10pm
Address: 2 Stamford Road, Level 70, Swissôtel The Stamford, Singapore 178882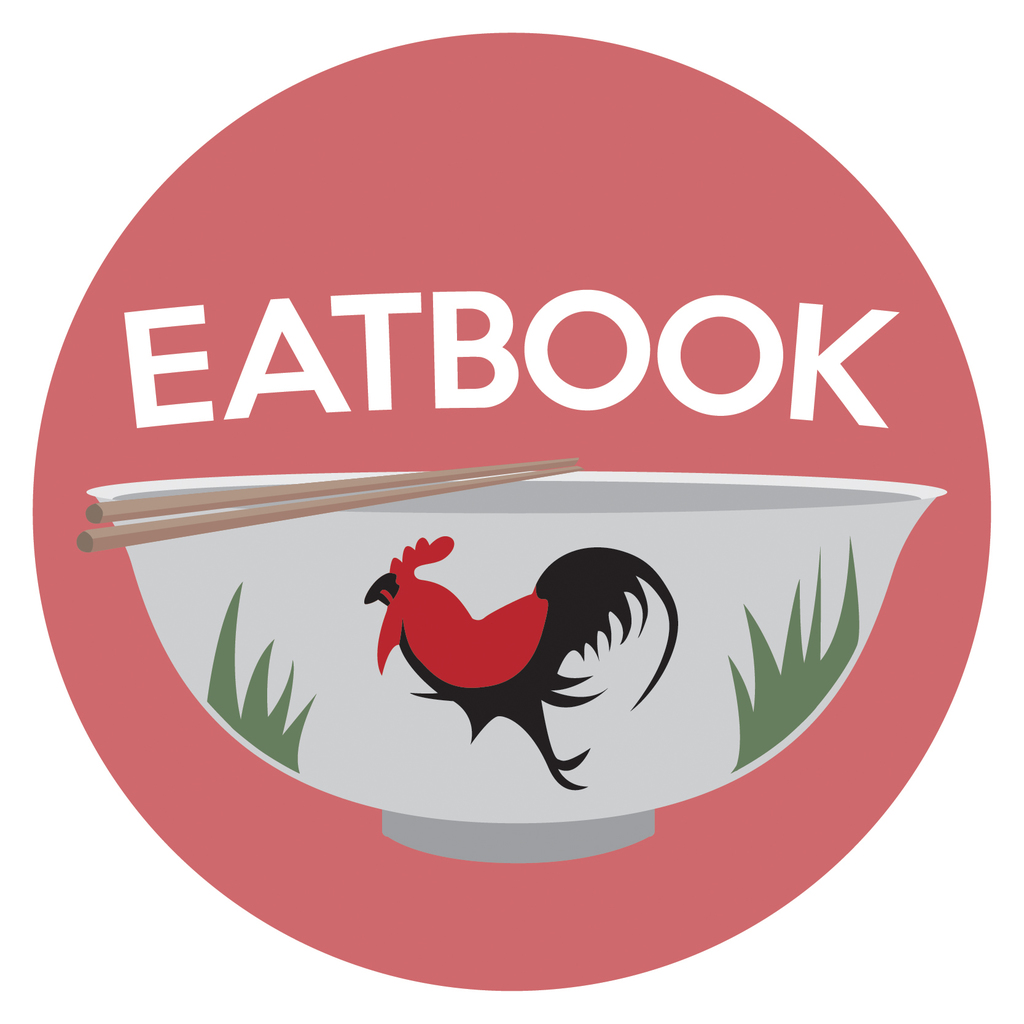 Drop us your email so you won't miss the latest news.