Indonesian martabak by Smile Martabak
The Geylang Serai Bazaar may return this year after a two-year hiatus, but between now and then, if you're looking for a martabak fix, consider ordering it in from Smile Martabak, an online business that claims to make Singapore's best and most authentic version of the beloved Indonesian street food.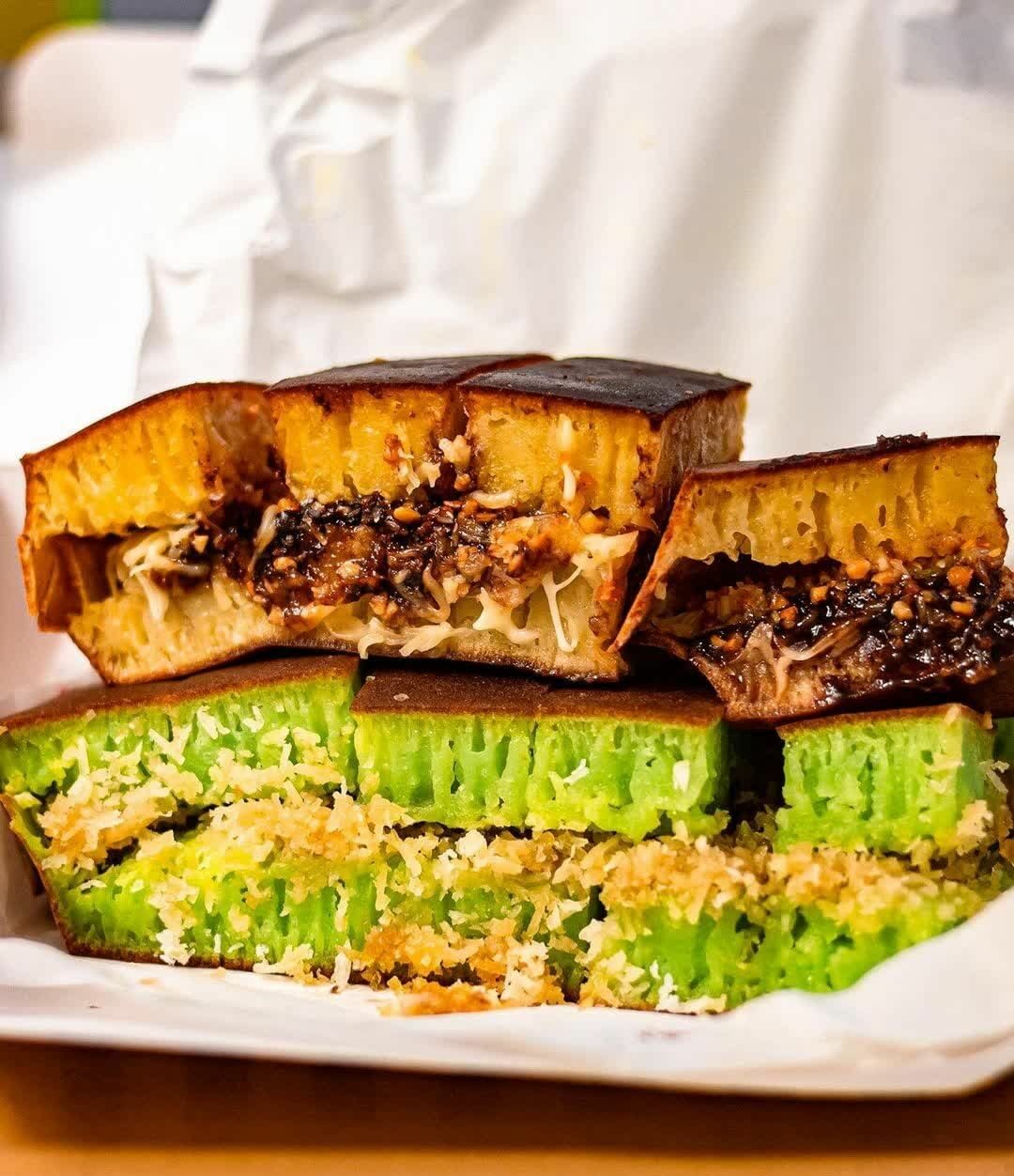 Image credit: @culivinary
There are two sorts of martabak: martabak manis, where manis translates to 'sweet', and martabak telur—telur is Bahasa for 'egg', and this refers to the savoury iteration of the pancake, which is reminiscent of the min jiang kueh we're more familiar with locally.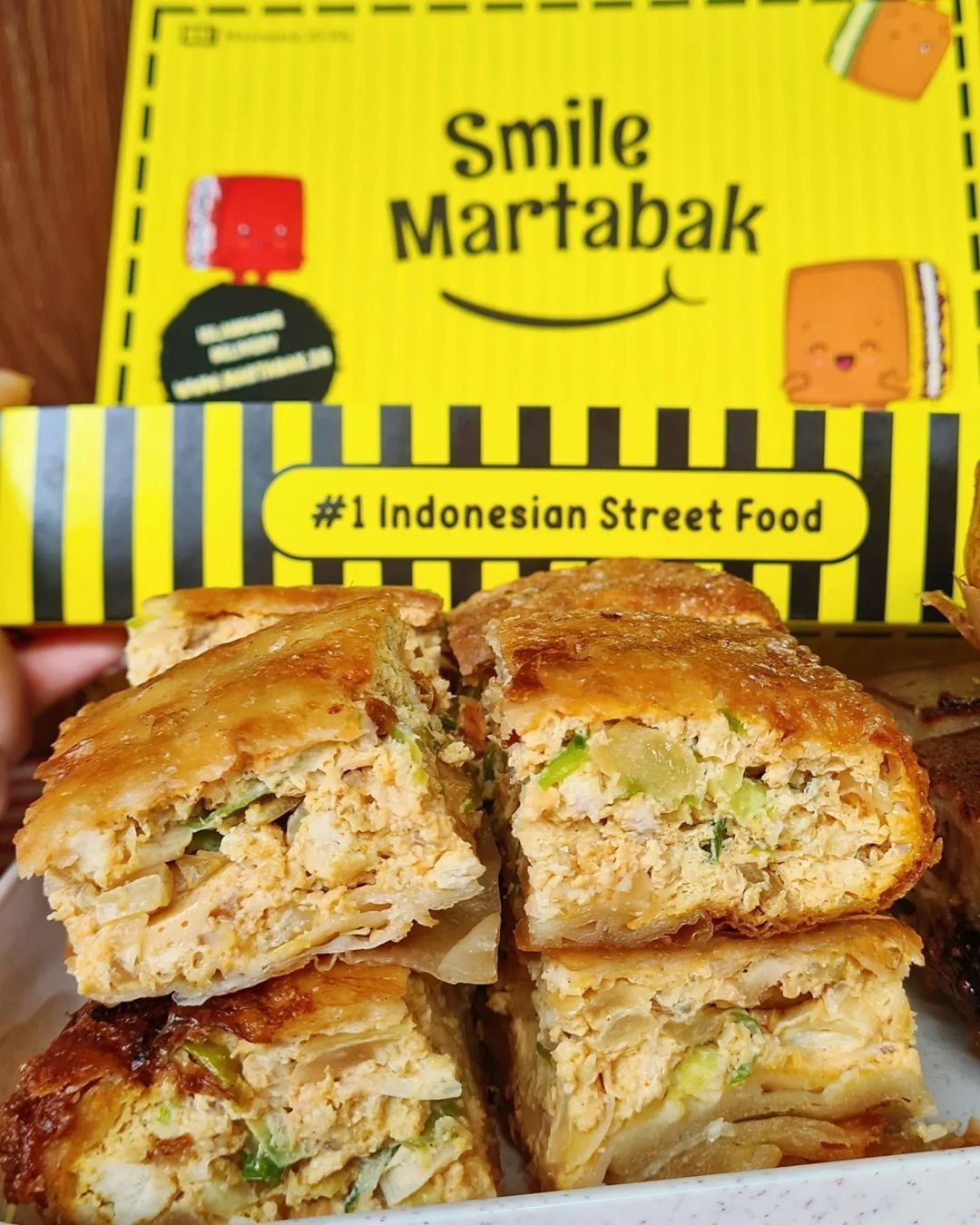 Image credit: @sot.love
Smile Martabak has five of the former, and two of the latter, all of which are currently on discount, with prices starting from $14.50 instead of $19.30 for their newest item, Martabak Telur (Chicken). There's also a beef option, priced at $15, discounted from $20.
It comes with house-made acar and martabak telur sauce to complement the pancake, stuffed with eggs and meat, fried with aromatics. For another $0.15, you'll get sambal chilli that's packed separately, so you can dip it as you please.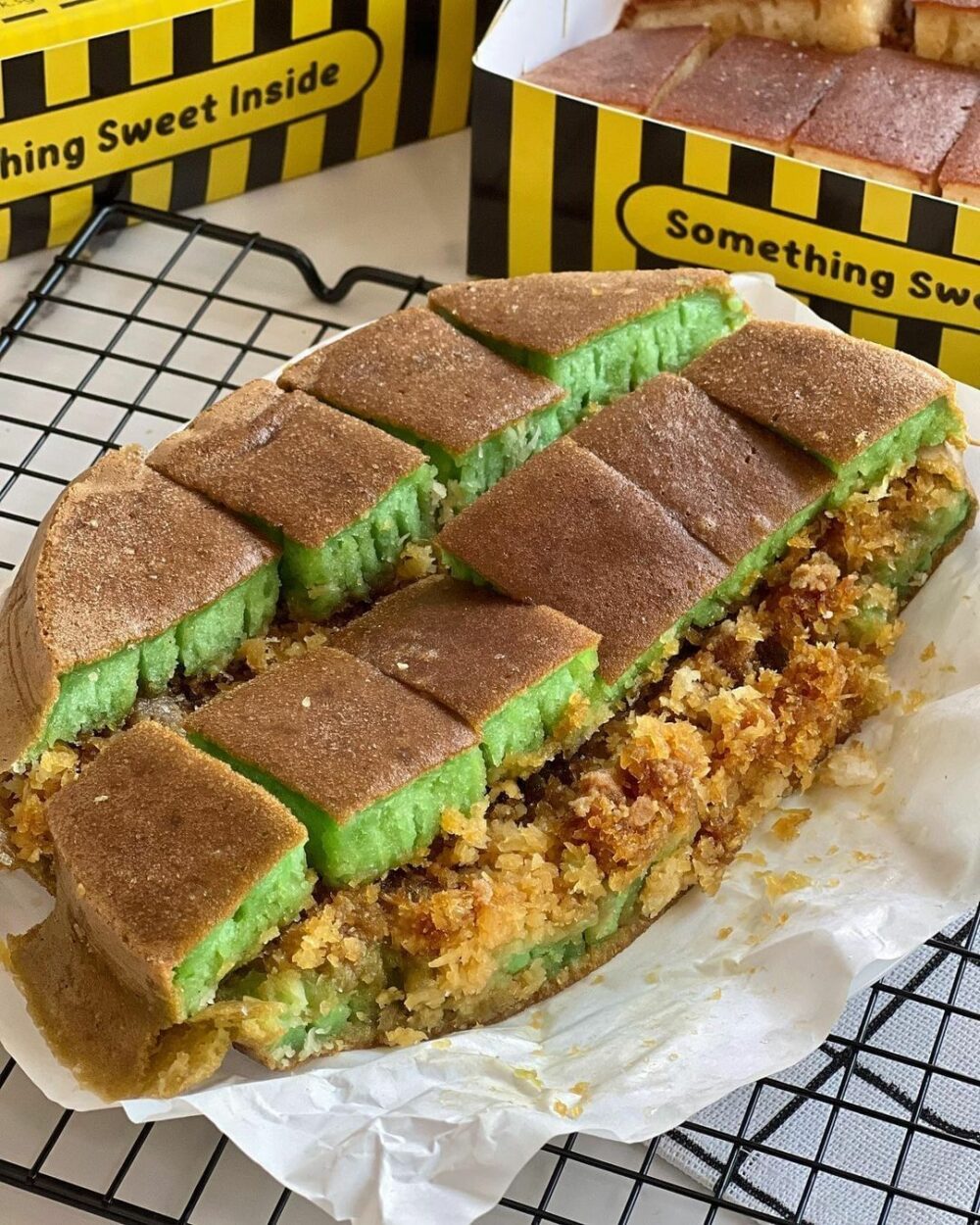 Image credit: @suelynang 
On the manis front, there's the Ondeh-Ondeh Special ($18.80, U.P $24), where a pandan pancake encases gula melaka and dessicated coconut, much like the traditional kueh-kueh.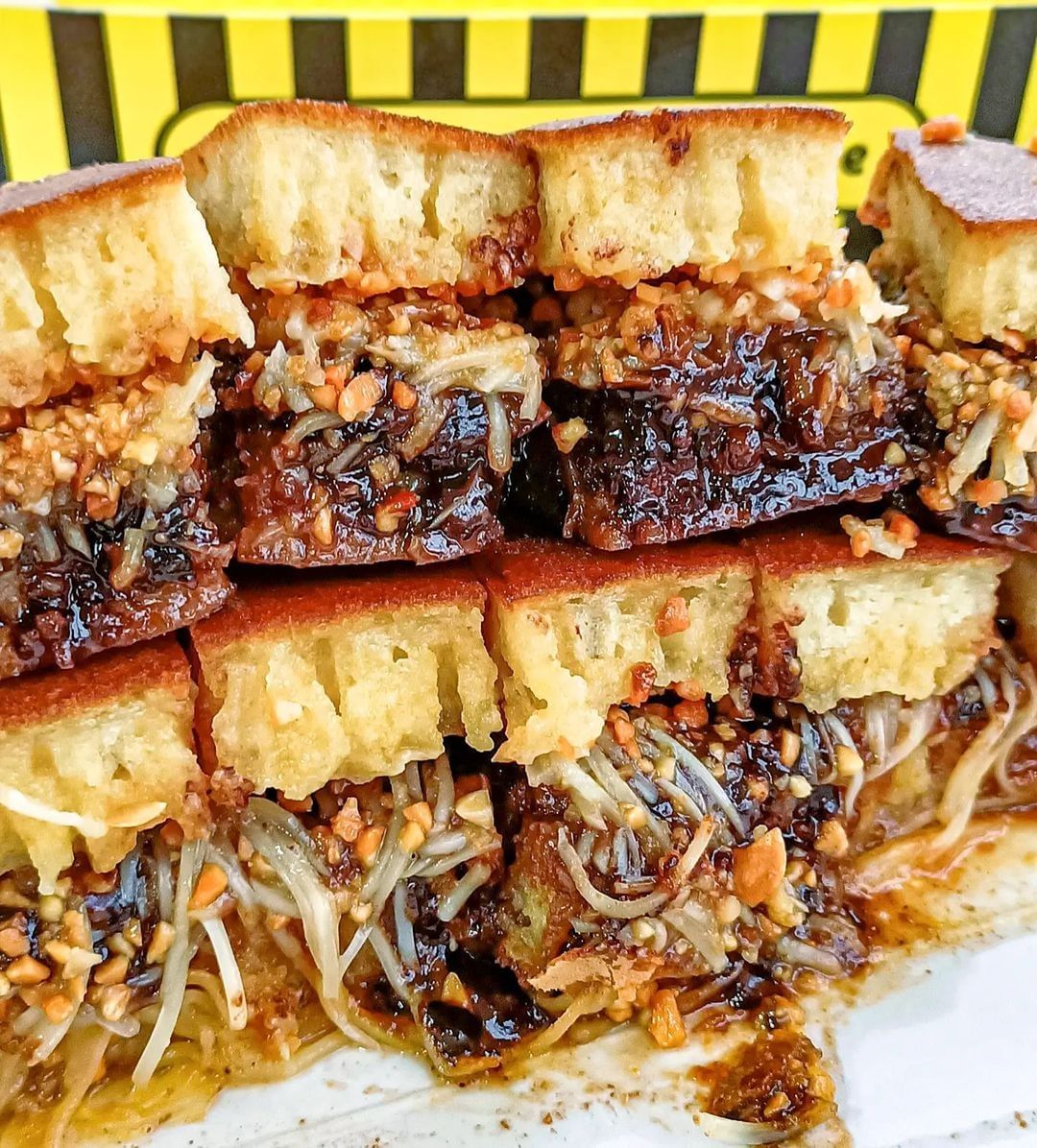 Image credit: @serenetan.sg
Of course, there's also the Original Choco-Cheese ($19.30, U.P $24). For a most legit taste, only Dutch Wijsman butter and Indomilk condensed milk is slathered on this, plus their secret mix of melted chocolate, and premium cheddar cheese. For an extra $0.50 (U.P $1), you can opt for crushed peanuts in this too!
Image credit: @thefatfam_
For something more indulgent, order a Red Velvet Oreo (Cream Cheese) martabak, now priced at $19.80 instead of $25. The scarlet-hued pancake is here filled with cream cheese and crushed Oreo for a creamy, chocolate-laced treat.
Each order of the martabak here gets you a 22cm-big pancake, all prepared fresh and delivered warm. While not currently halal-certified, Smile Martabak only uses halal ingredients imported from Indonesia, and their chef is Indonesian Muslim. They are, however, in the process of getting certified!
Le Matin Patisserie To Open Pop-Up Cafes In Orchard And Telok Ayer
If you're not eating the martabak fresh, it's recommended that you store them in the fridge, and pop them in an airfryer or oven at 160ºC for eight minutes.
Islandwide delivery is free for orders above $35, otherwise it's charged at $5.50 per location. They only do deliveries on Wednesday, Friday, and Saturday, although you can choose a preferred delivery timeslot: 11am to 1pm, 3pm to 5pm, and 5pm to 7pm.
For more sweet news, Le Matin Patisserie has announced that they're opening two more cafes this year! Keong Saik Bakery has also expanded to Chip Bee Gardens, setting up shop in the Holland Village area with a new miso kouign-amann.
Keong Saik Bakery Opens At Holland Village, With New Miso Kouign-Amann And More
Feature image adapted from @thefatfam_ and @serenetan.sg's posts.