Calling out to all the sweet tooths
Update (4th April 2019): Soul Kitchen has permanently closed.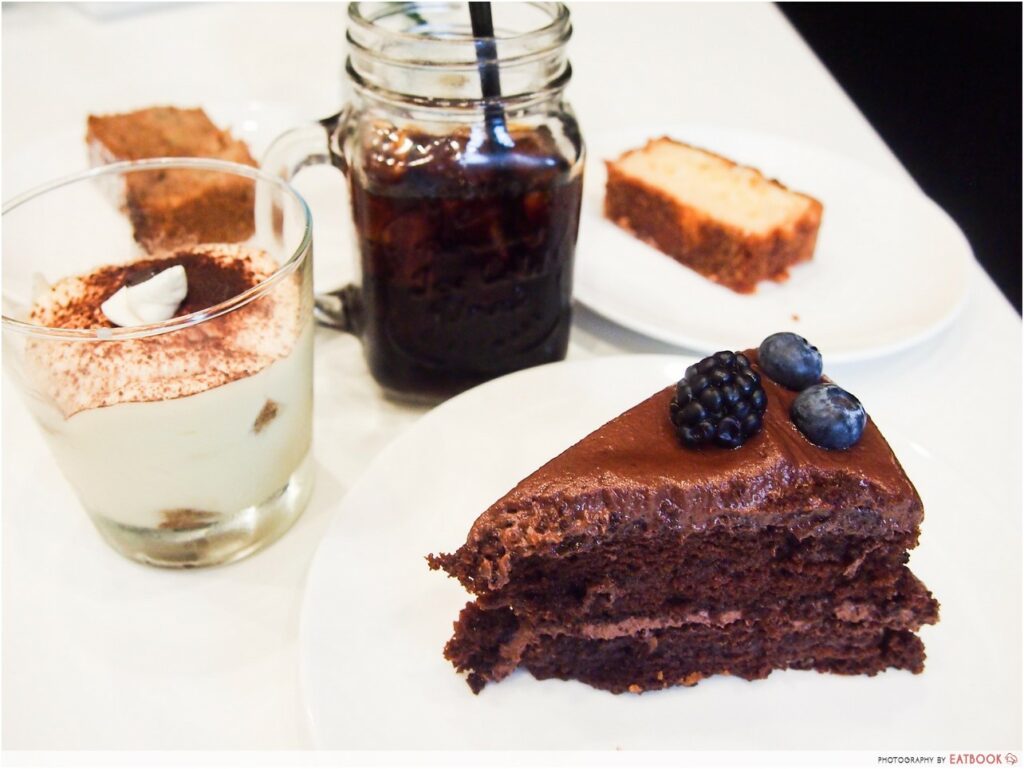 One of the greatest joys in life is stumbling across an unknown cafe with cheap desserts, because as the saying goes, "there's always room for desserts". Unfortunately, there isn't always money in the pocket for desserts.
So, cheap desserts FTW!
For cakes going as low as $3.50, each option at Soul Kitchen is an absolute steal. The cafe may be a little inaccessible, but what's a little walking compared to luscious chocolate cakes and hearty soul food! Besides, it may be good to burn off some calories before consuming these sweet treats.
What's even more exciting about this cafe is that their menu changes daily, promising new treats with each visit!
Ps. They have lunch sets that go for only $9.80 – broke students, thank me later.  
Apple Spice Loaf ($4.50)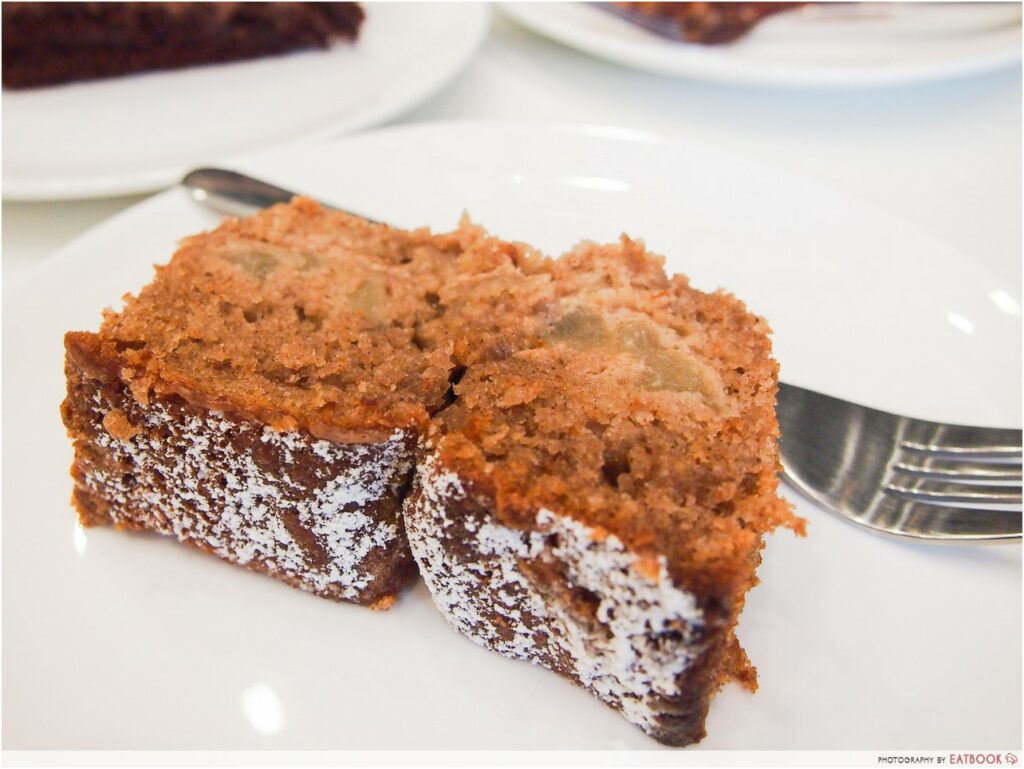 I was excited to try the Apple Spice Loaf because the cinnamon spice aroma was heavenly. Sadly, the bottom of the loaf was too wet – with the consistency of mushy apples – while the top was overly floury. This was lacklustre, to say the least.
Lemon Loaf ($4.50)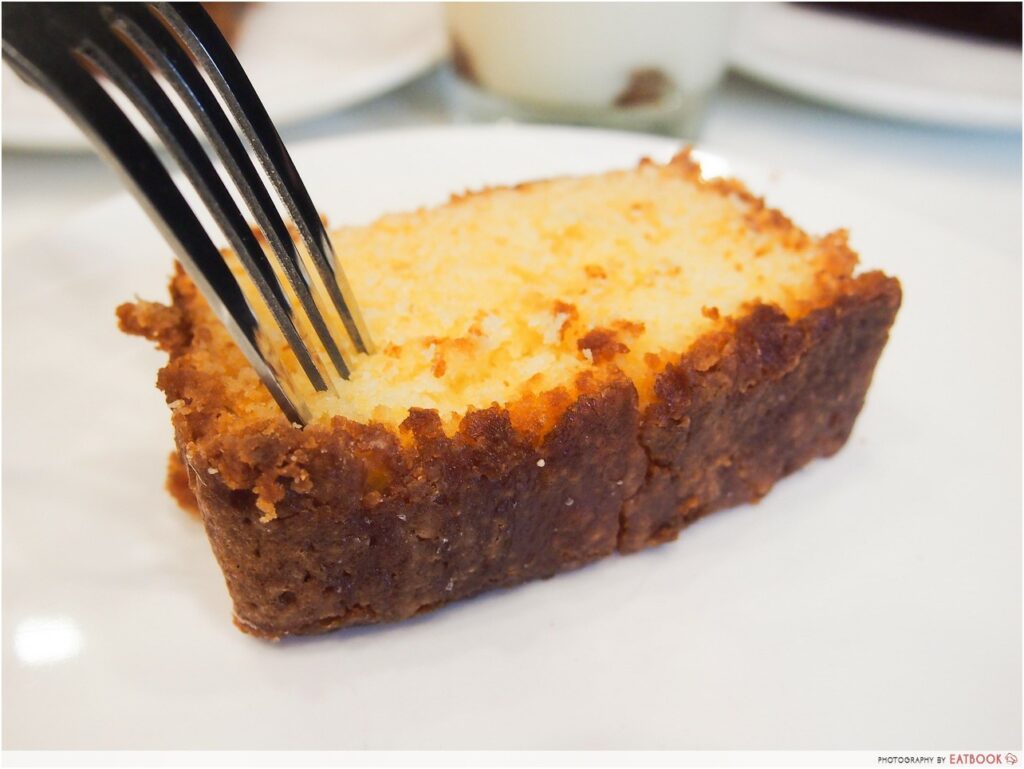 The Lemon Loaf fared better than its counterpart. With an appealing buttery yellow glow, and a zippy zesty tang, the loaf wasn't cloying and boasted a good moist texture.
Its only flaw was that the outer crust was a little hard.
Chocolate Cake ($3.50)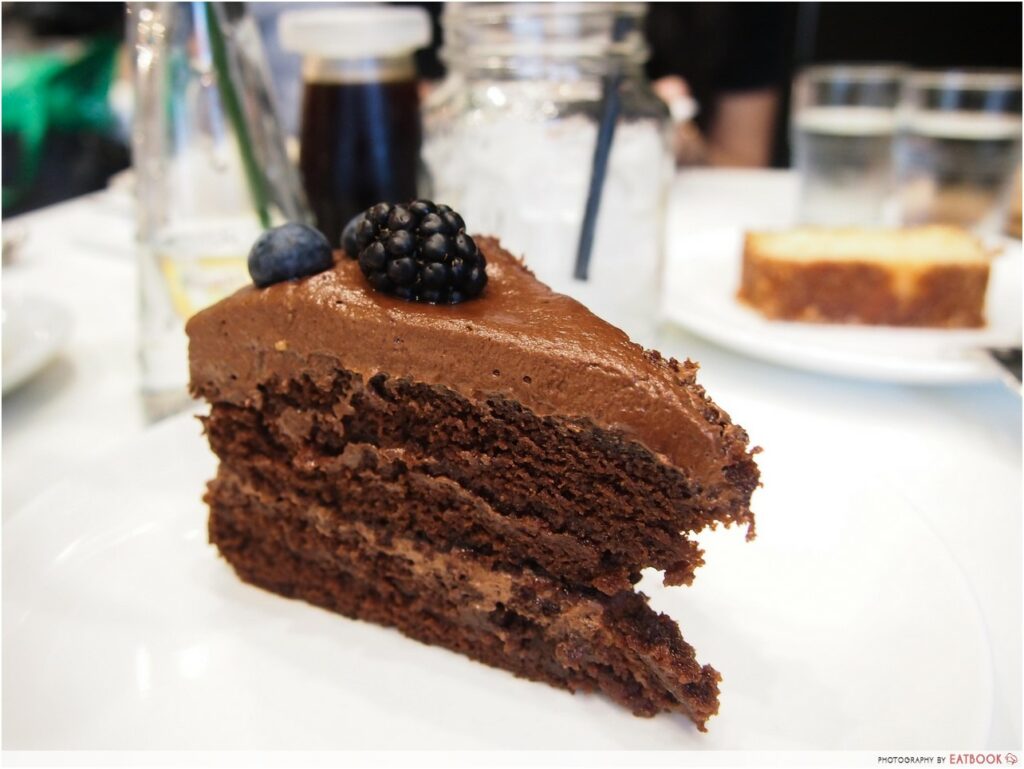 This was the cake that made me swoop down to the cafe. $3.50 for a slice of this size that is usually sold for double the price elsewhere? YES PLEASE.
Slathered generously on the top and in middle with decadent chocolate frosting, this Chocolate Cake is every chocoholic's dream. The cake itself is moist and rich, complementing the sweet sticky icing.
If you prefer your chocolate cake to be on the sweeter side, with less of a bitter dark chocolate characteristic, this cake will fit in your tummy just well. However, the saccharine sweetness was rather overwhelming after a few bites – so share it with someone else to prevent the jelak sensation from setting in.
Tiramisu ($3.50)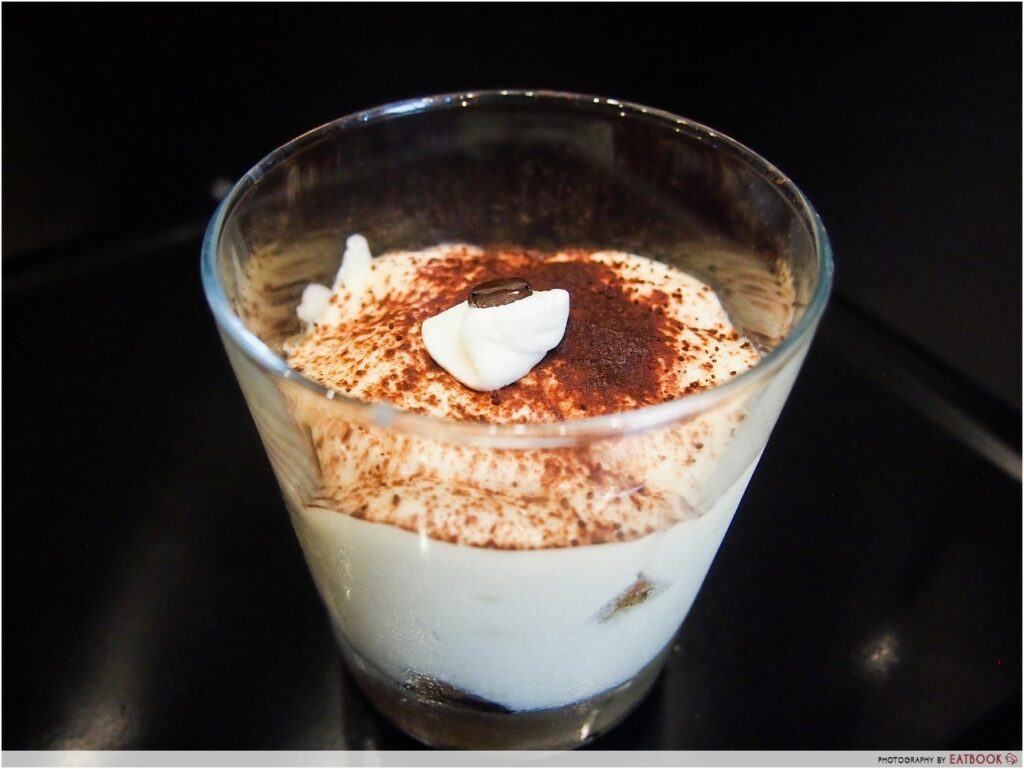 If I had to choose a particular dessert to indulge in for the rest of my life, tiramisu will definitely be in my top 3. Unfortunately, it's a rare treat for myself due to its steep price tag.
Now, with an option for a sizable cup of goodness for under $4, methinks I'm going to balloon in size.
Taste-wise, Soul Kitchen's Tiramisu can afford to have a stronger coffee, or even liqueur aroma – the first few bites tasted like plain custard cream. If judged by the same benchmarks that traditional tiramisus are held by, Soul Kitchen's variant may not have a very stable footing.
But if graded as just a creamy dessert, it's pretty dang good.
Ready yourself for the sugar rush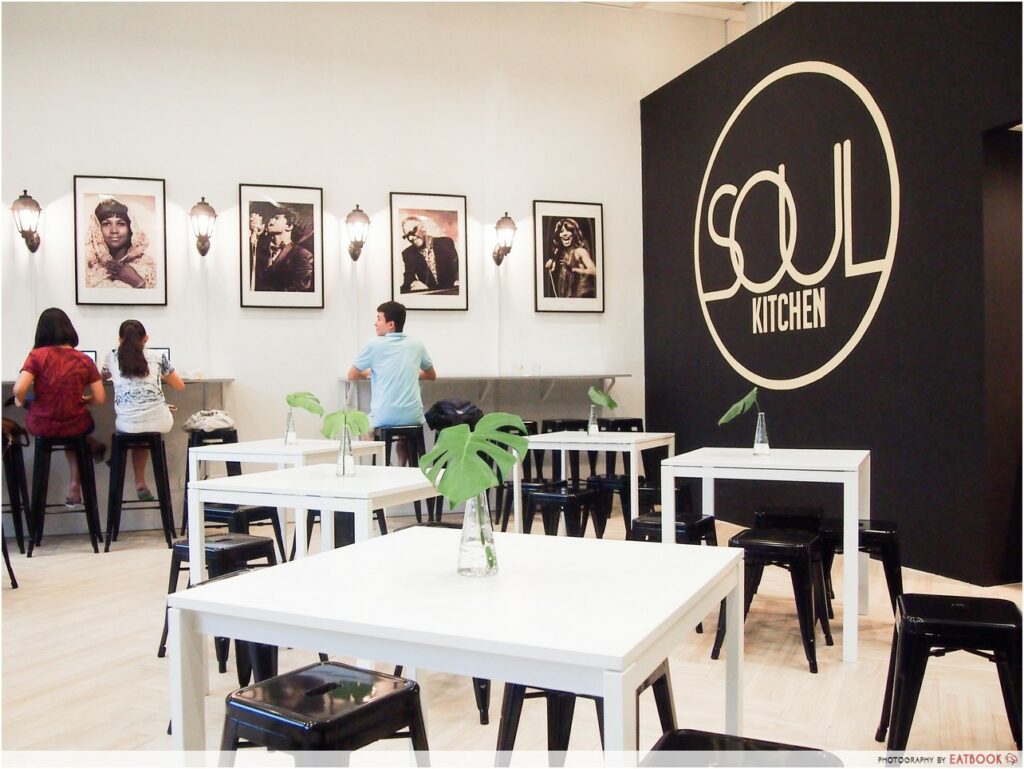 While there were a few hits and misses in terms of their desserts, overall, I was impressed by the hospitality and unpretentious air of the place. From the friendly service staff to the affordable fare served, Soul Kitchen managed to convince me that they have kept true to their commitment to serve food that nourishes both heart and soul.
Due to how new the cafe is, there is still quite a bit of room for improvement – mainly in terms of how sweet their desserts are. But if Chef Barbara can go easy on the sugar, this place has loads of potential to capture the loyalty of hoards of customers!
Personally, I will definitely be back again to try their unique main dishes, and to feed myself with more cake!
Summary
Pros
– Relatively cheap
– Nice ambience
Cons
– Desserts can afford to be less sweet
– Location inconvenient
Operating Hours:
Monday to Friday, 8:00 am – 4:00 pm
Closed Weekends
Address: 1 Pemimpin Drive #01-02, Singapore 576151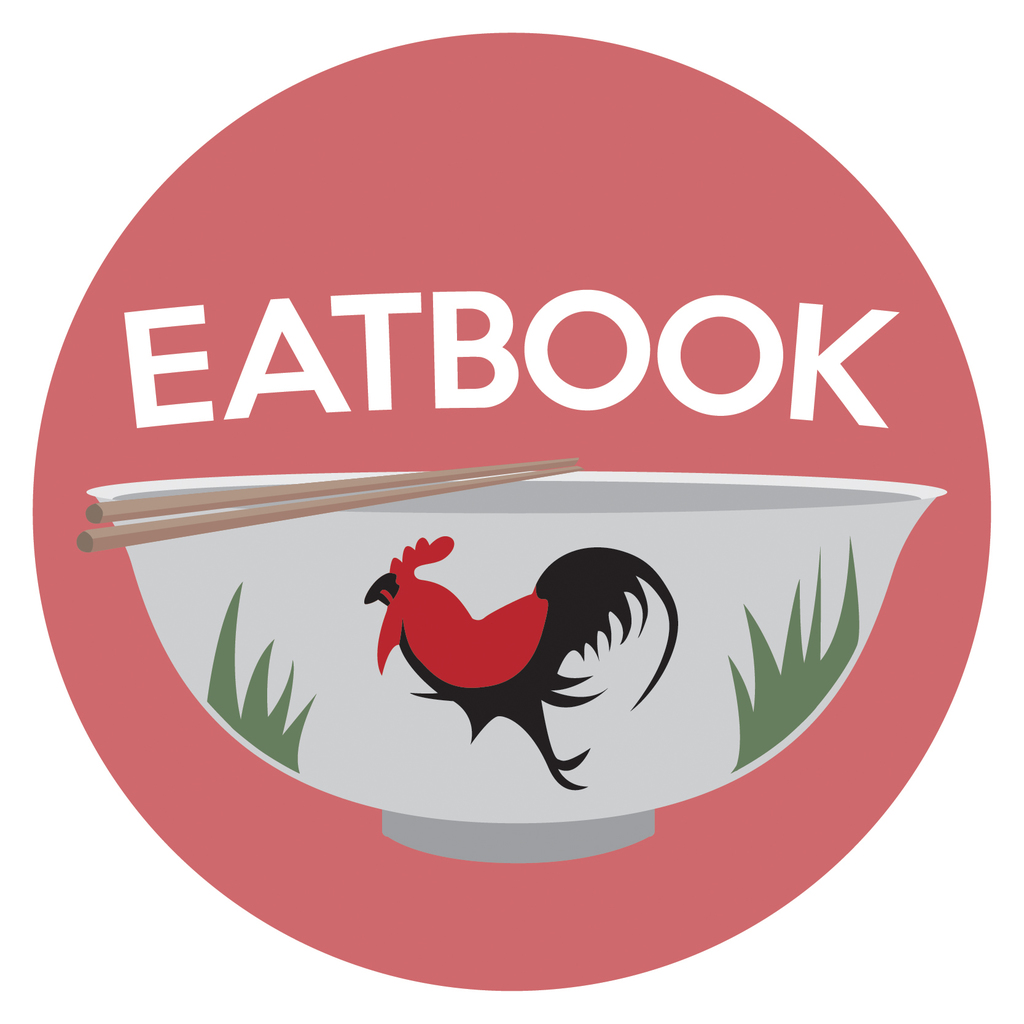 Drop us your email so you won't miss the latest news.