---
It's time to spice things up
---
This is not a typical list of sugar, spice and everything nice – it's just spice, spice and even more spice. Here's a list of restaurants that serve searing hot and spicy dishes to satisfy those who think ma la hot pot is chicken's feet. We challenge you to bring your entire squad to these places and try to one up each other without camping in the toilet at the end of the day!
---
1. Buta God
---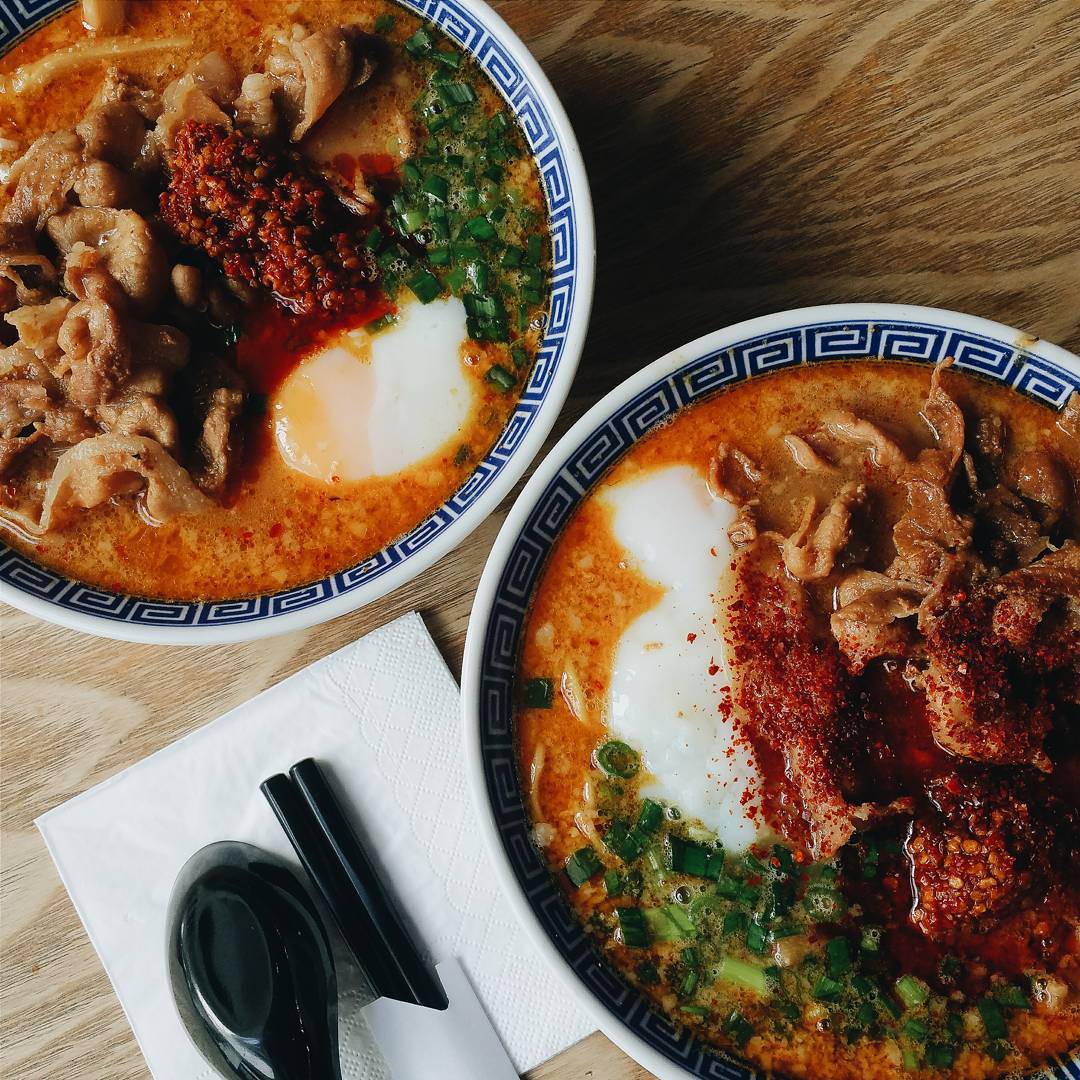 Image credit: @meowxdoll
To call Buta God's spicy ramen Red Hell Ramen ($14++) is not at all exaggerated. You get a hearty bowl of pork ramen immersed in a rich and terrifyingly red broth. Choose to settle for Danger (Level 4) or be prepared to Go To Hell (Level 5). It's going to be a helluva ride so don't forget to drag your friends along.
Address: 201 Victoria Street, #04-10, Bugis+, Singapore 188067
Opening hours: Daily 11:30am to 10:30pm
Tel: 6238 1011
Website
Menu
---
2. Lagnaa Barefoot Dining
---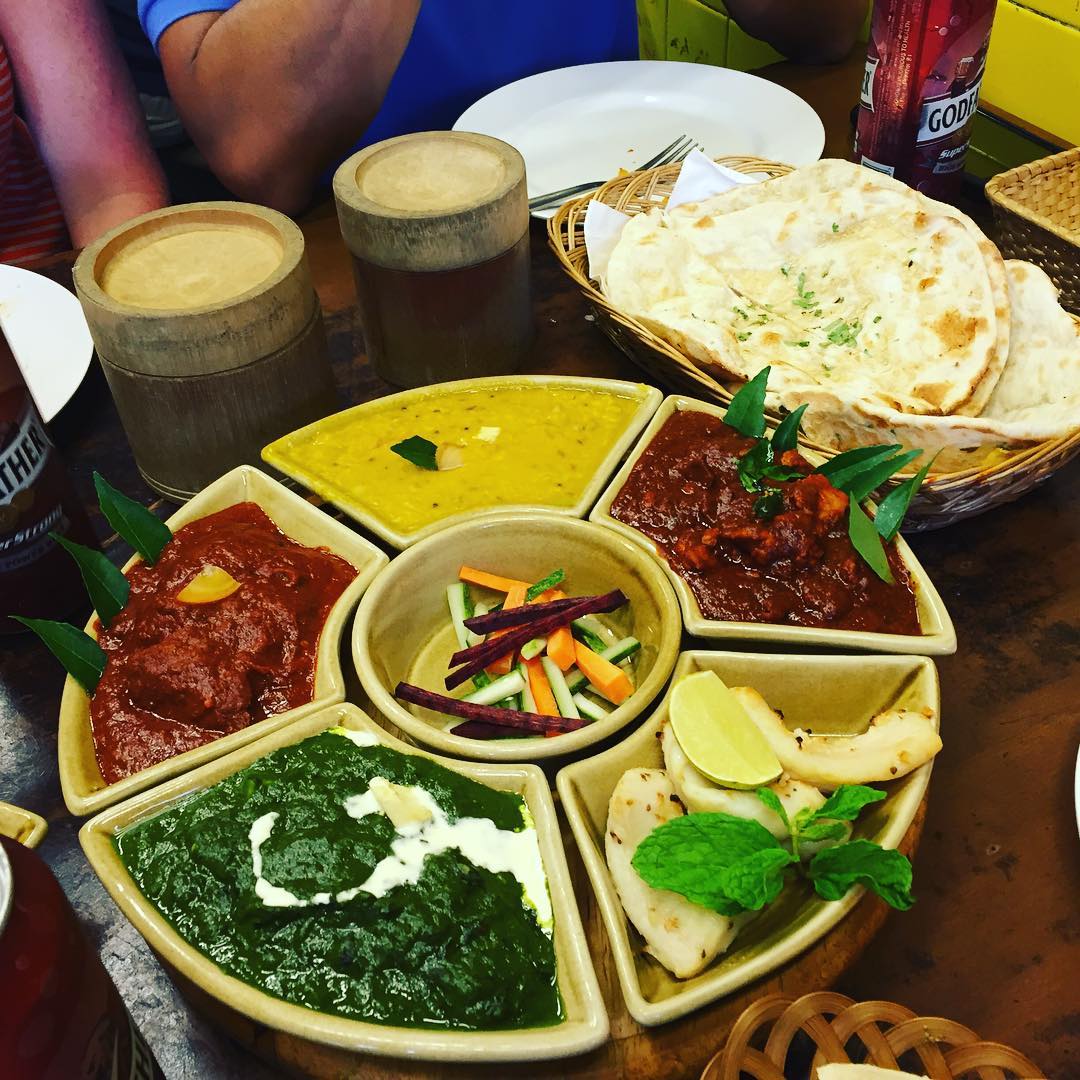 Image credit: @bjt61
I always find comfort in warm fluffy naan dipped in curry. But at Lagnaa Barefoot Dining, that might just turn into a nightmare. Leave your mark on their wall of fame by conquering the Level Six: I Dare You curry challenge (price depends on your choice of curry) and get ready for a sweat-dripping, tear-inducing experience.
Address: 6 Upper Dickson Road, Singapore 207466
Opening hours: Mon-Sun 11:30am to 10:30pm
Tel: 6296 1215
Website
---
3. Lower East Side Taqueria
---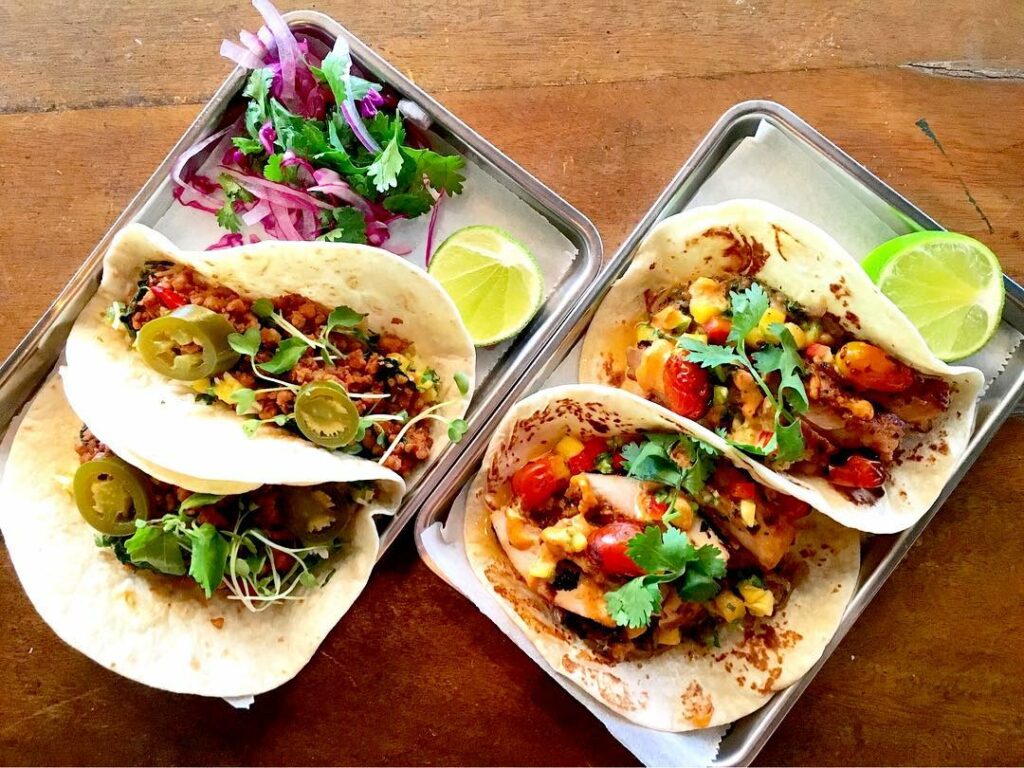 Image credit: @lowereastside.sg

If you're in need of a good catch-up with your squad, taco 'bout things over a hearty Mexican meal. Lower East Side Taqueria's Ultimate Hotness Challenge lets you gobble up their spiciest tacos (from $15++) and walk away without spending a penny. If you can't deal with the heat, sip on Jarritos Mexican Soda ($4.80) to quell the burn.
Address: 19 East Coast Road, Singapore 428746
Opening hours: Mon-Fri 4pm to 2am, Sat 10am to 12am, Sun 11 am to 11pm
Tel: 6348 1302
Website
Menu
---
4. Chilli King Wanton Mee
---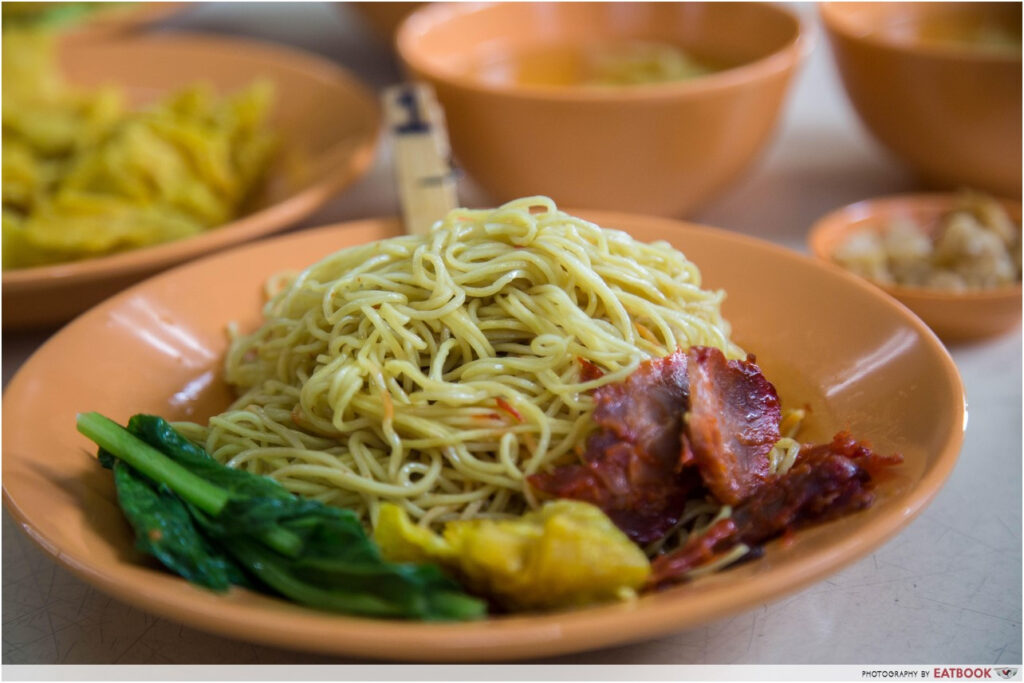 While Chilli King Wanton Mee's most spicy wanton mee – Xiang Teh Hiam ($3.50) – may not look as intimidating as the classic Samyang Korean spicy noodles, it sure doesn't fall behind in terms of heat. Mixed with a dollop of house-made chilli sauce, the al dente noodles were laced with minced up chilli, which will hit your taste buds instantaneously. Don't miss out on their Soup Wanton ($3.50 for 12) to extinguish the fire in your mouth!
Check out our full review of Chilli King Wanton Mee!
Address: Block 5 Upper Boon Keng Road, #01-22, Chang Cheng Coffeeshop, Singapore 380005
Opening hours: Wed-Mon 7:30am to 11pm
Tel: 9489 4532
Website
---
5. Southwest Tavern

---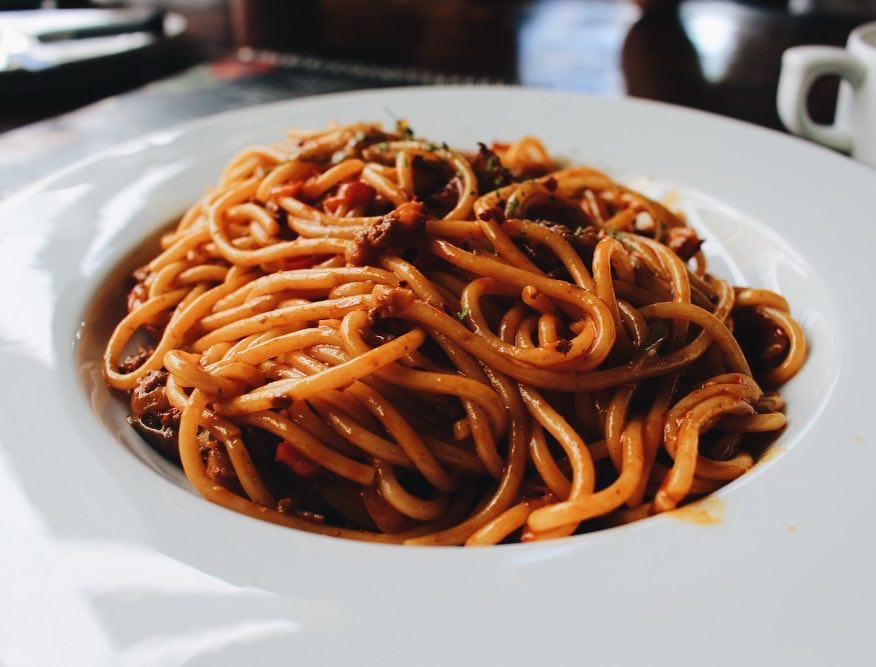 Image credit: @aasthaeats
You know it's serious when you need to sign an indemnity form to eat. Chow down Southwest Tavern's Spaghetti from Hell ($34++) in 10 minutes and win 2 towers of beer or a $100 dining voucher. No joke about its devilish name; it's time to go big or go home with this one.
Address: 8 Boon Lay Way, #01-33, Tradehub21, Singapore 609964
Opening hours: Daily 11am to 12am
Tel: 6515 4303
Website
---
6. Meat n' Chill
---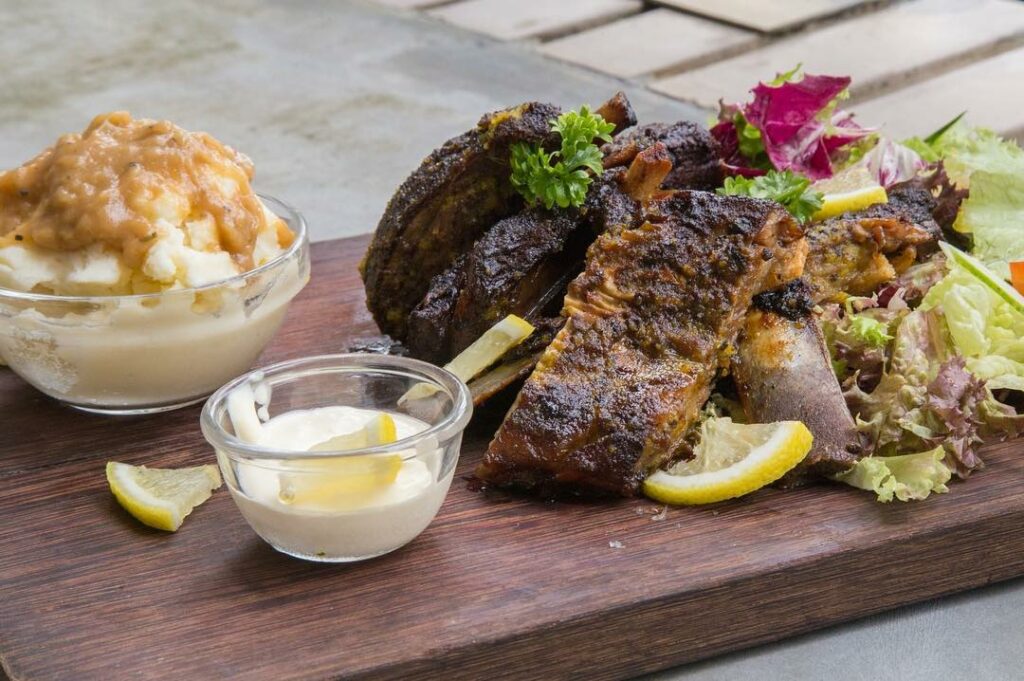 Image credit: @meatnchill
Prove yourself a carnivore with Meat n' Chill's The Spicy #YOLO Challenge that comes in two different levels of spiciness: Walk in the Park ($24+) and On Cloud Nine ($35+). It is topped in hot sauce made with a blend of Carolina Reaper Chilli Peppers and Trinidad Moruga Scorpion, two of the spiciest chillies in the world. Finish the ribs to get it on the house, together with some beer! You'd for sure be sweating, so if beer isn't enough, remember to get one of their Vanilla Bean Milkshake ($7+) to cool yourself down!
Address: 805 Bukit Timah Road, #01-04, 6th Avenue Centre, Singapore 279883
Opening hours: Daily 11am to 10pm
Tel: 6509 0182
Website
Menu
---
7. Ikkousha Hakata Ramen
---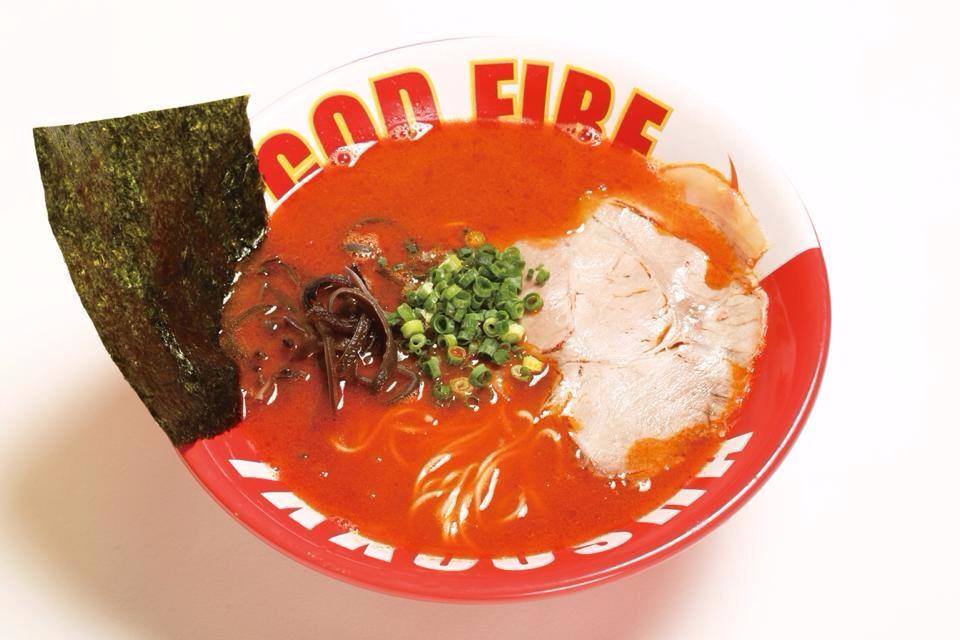 Image credit: Hakata Ikkoush's Facebook Page

Ikkousha Hakata Ramen is known for its God Fire Ramen ($13.50/$14). While it's not literally on fire, its spicy broth sure sets your tongue aflame. Choose from level one to four of spiciness, but bear in mind that level two already poses a challenge for some. Take a break from the intense spiciness with a free flow of hard boiled eggs and have fun watching your friends huff and puff their way out of this bowl of noodles.
Address: 7 Tanjong Pagar Plaza, #01-104, Singapore 081007
Opening hours: Mon-Sat 11:30am to 10pm, Sun 11:30am to 9pm
Tel: 6538 1880
Website
---
8. OverEasy
---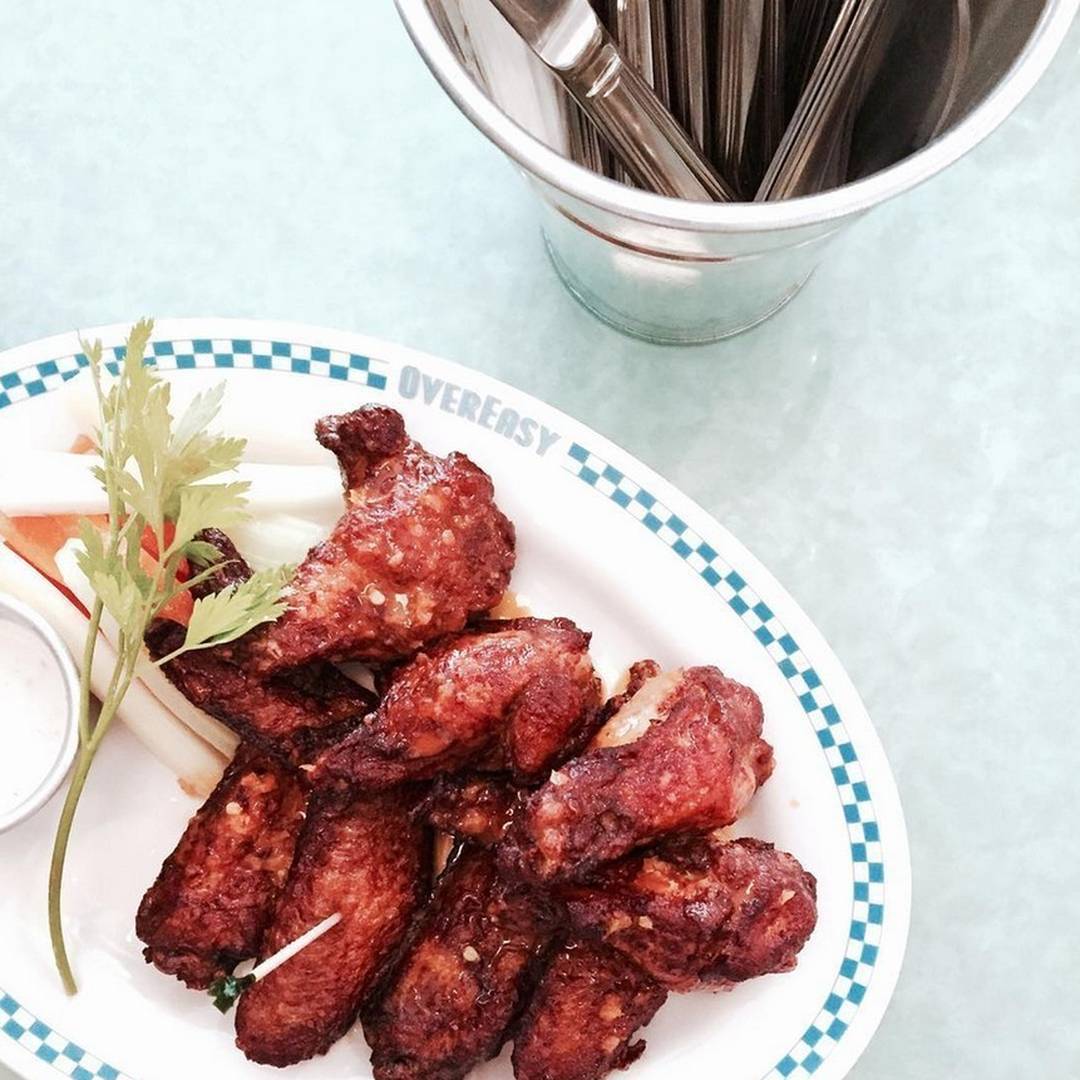 Image credit: @shakeembuns

Overeasy's signature buffalo wings at levels one, two, and three might just help you find out who's the Wimp, Hot Stuff and Crazy Mofo of your clique. For risk lovers, Level 10 Buffalo Wings ($16++ for six pieces) is going to take your tongue on an insane ride. To up the excitement, go for a game of Spicy Wings Roulette ($16++ for six pieces) and choose your wings wisely 'cause a level 10 wing is hidden in the pile – good luck!
Address: 541 Orchard Road, #01-01, Liat Towers, Singapore 238881
Opening hours: Mon-Thur 11am to 12am, Fri 11am to 1am, Sat 10am to 1am, Sun 10am to 12am
Tel: 6423 0701
Website
Menu
---
9. Qi – House of Sichuan
---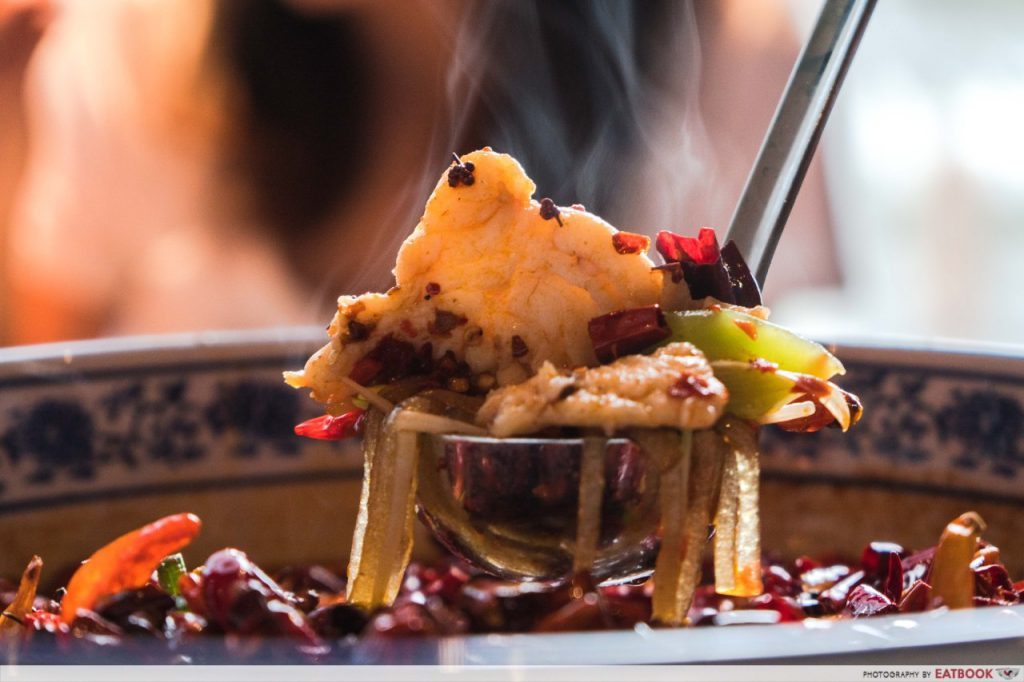 For those who are all about that ma la base, don't miss out on Qi – House of Sichuan's Braised Garoupa Fish Fillet in Chili Oil Soup ($40++ for small, $50++ for large)! Covered by a blanket of dried chilli are thick slices of braised grouper fish fillet, mushrooms, and sweet potato noodles. Get ready an ice cold drink before you indulge in this scary looking dish, as the fiery burn would only gets worse with each mouthful.
Address: 8A Marina Boulevard, #02-01, Marina Bay Link Mall, Singapore 018984
Opening hours: Daily 11:30am to 3pm, 6pm to 10pm
Tel: 6634 8277
---
10. Chuckwagon BBQ & Grill
---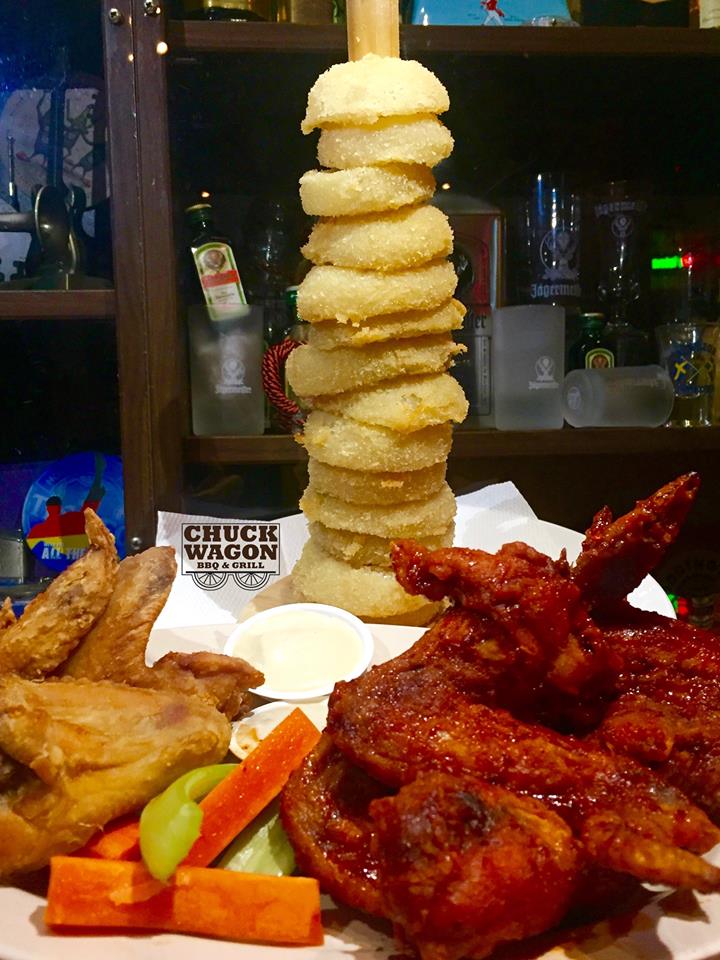 Image credit: Chuckwagon BBQ & Grill's Facebook Page
Jio your homies and put your friendship through a test of The Good (Level 1), The Bad (Level 2) and The Ugly (Level 3) with buffalo wings at Chuckwagon BBQ & Grill. If that's not enough, there's Secret Level 10 Buffalo Wings ($28.20+ for six pieces) to bring you guys closer together. After all, there's nothing like common suffering to turn you guys into BFFs.
Address: 7 Portsdown Road, Singapore 139298
Opening hours: Mon-Sat 4pm to 11:59pm, Sun 2pm to 11:59pm
Tel: 6473 3244
Website
Menu
---
Keep the flame alive
---
No matter how bad your tongue burns, all spicy food lovers will still agree that the hotter the dish, the more shiok it is. Let us know which are your favourite places to get a spicy fix!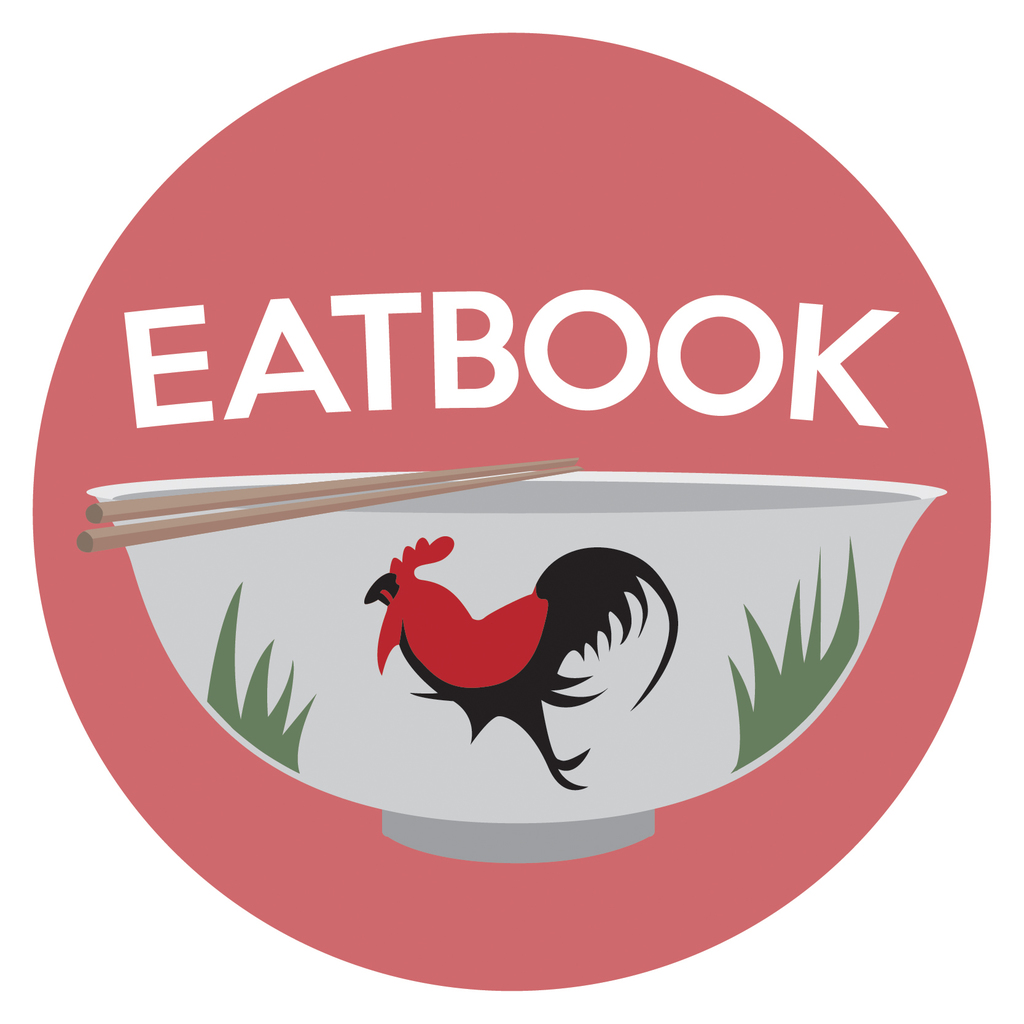 Drop us your email so you won't miss the latest news.