Affordable Korean BBQ At SSAK3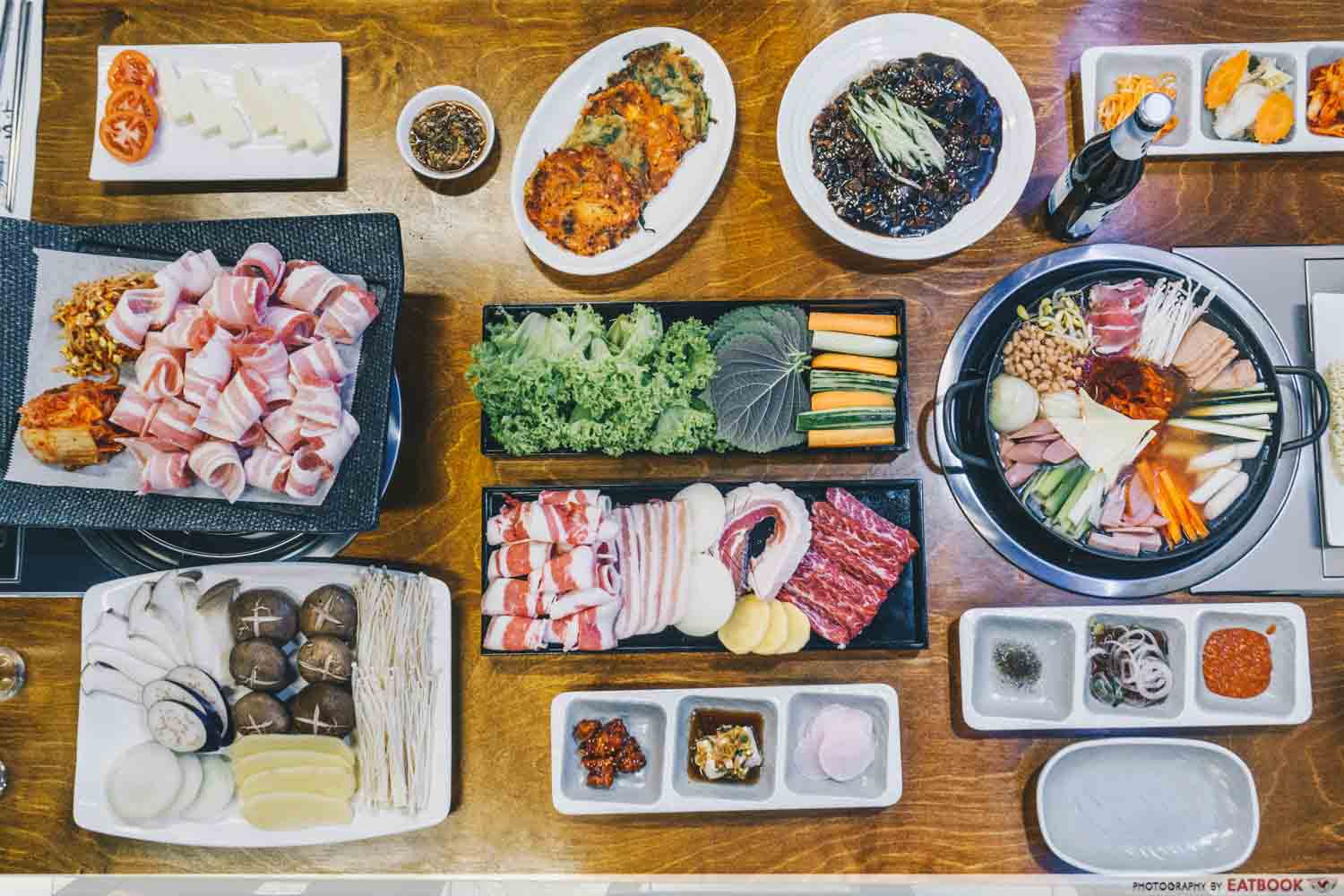 We Singaporeans are undoubtedly huge lovers of BBQ and hot pot. In fact, if you're an avid Korean drama fan, drooling while watching your favourite Korean actors and actresses happily grilling meat is not unfamiliar. For those who are looking for a new place near town to get your next fix of Korean BBQ, SSAK3 serves affordable grilled meat, army stew and more along with a variety of cheap soju and beer.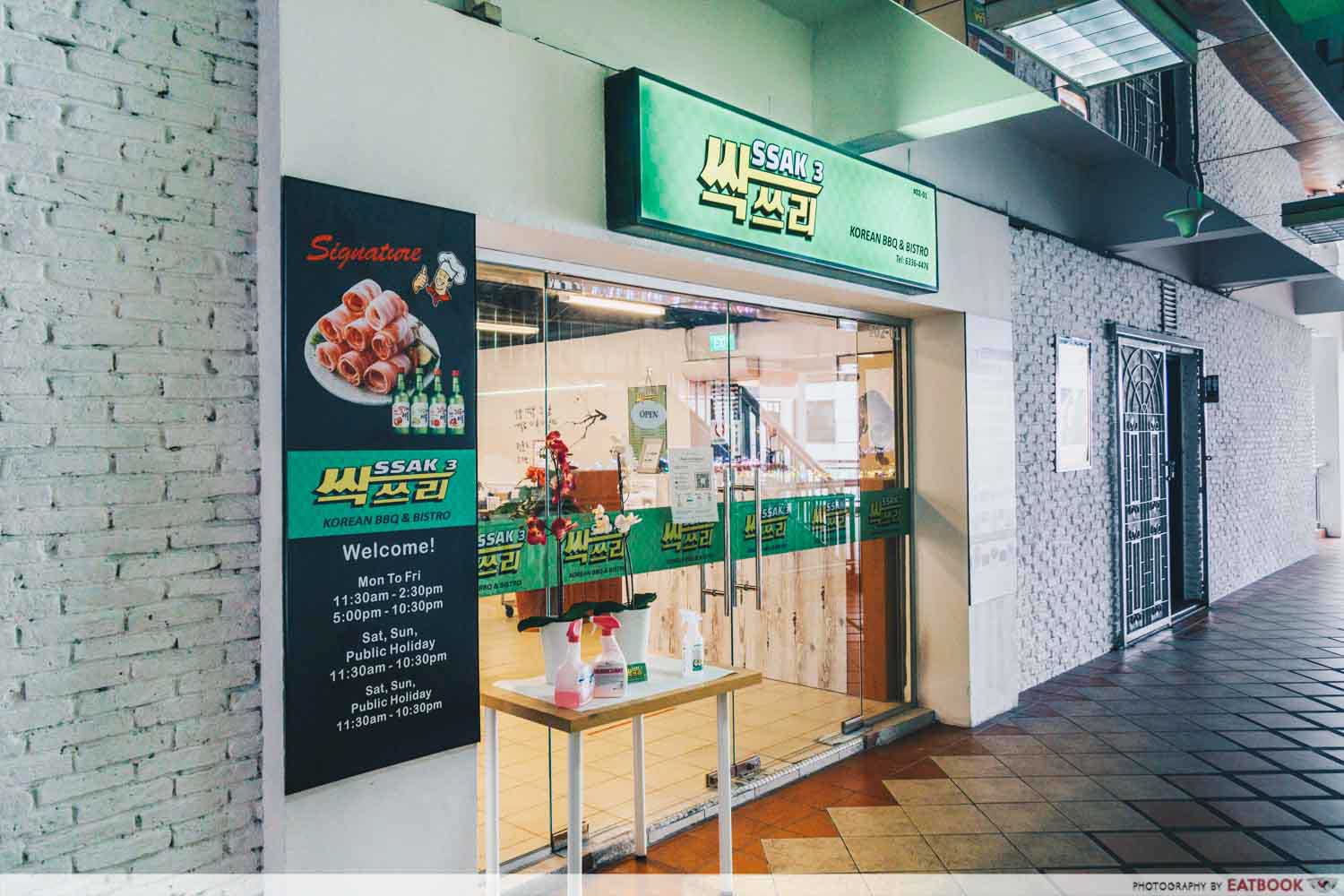 Active listeners of K-pop might have heard of the popular project group SSAK3, which shares the same name as this Korean BBQ restaurant. Their band name, pronounced, "ssak sseu ri" means 'to sweep' the music charts. Likewise, the BBQ restaurant, run by a Korean chef with over 30 years of cooking experience, also hopes for the same success for their business.
Food at SSAK3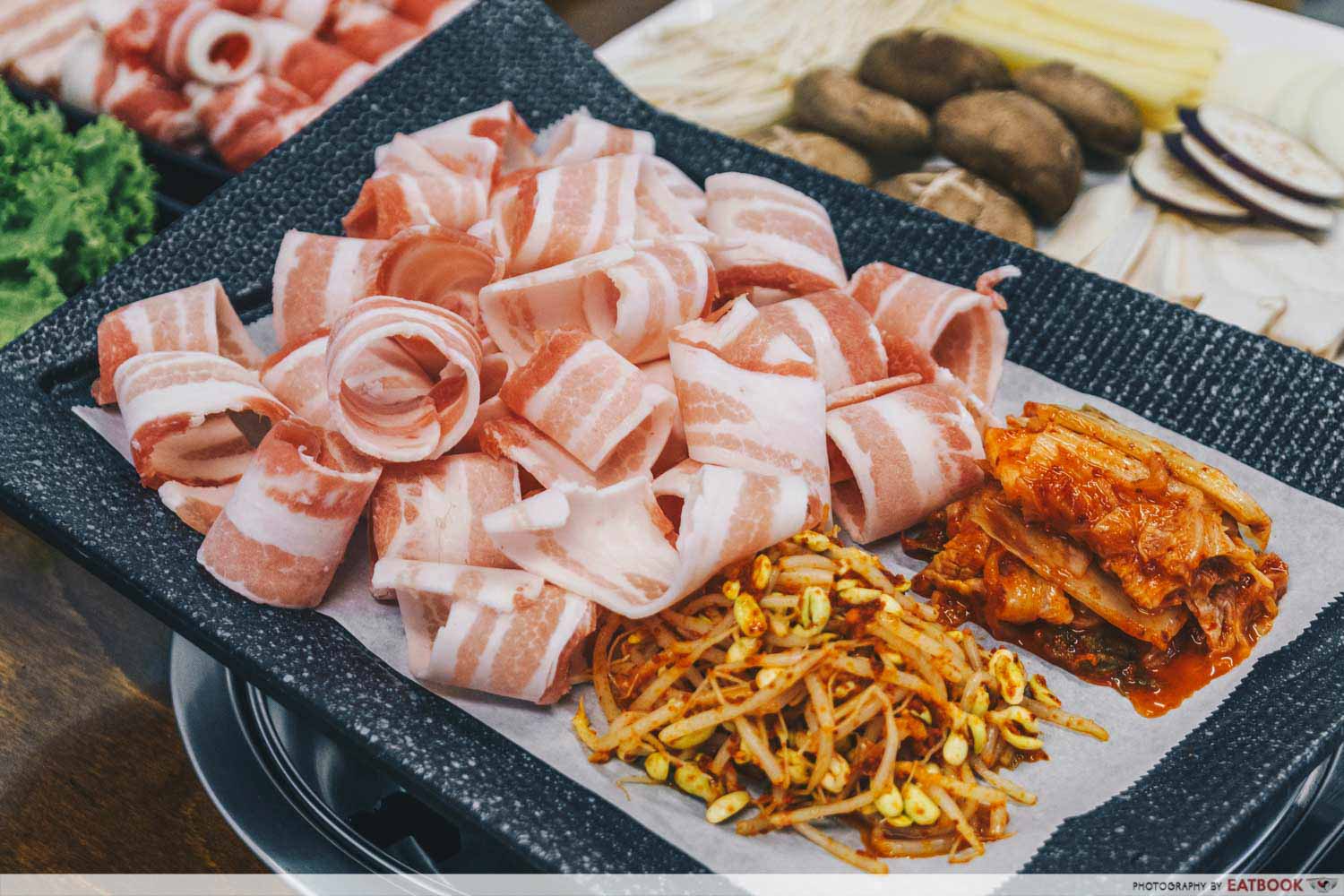 SSAK3 is home to a variety of reasonably priced meat. Our favourite was the Planer Porkbelly ($24+ for 300g). As our massive plate of pork belly was served up, I had to grab my phone to snap a shot of the beautifully curled slices of meat placed alongside kimchi and beansprouts.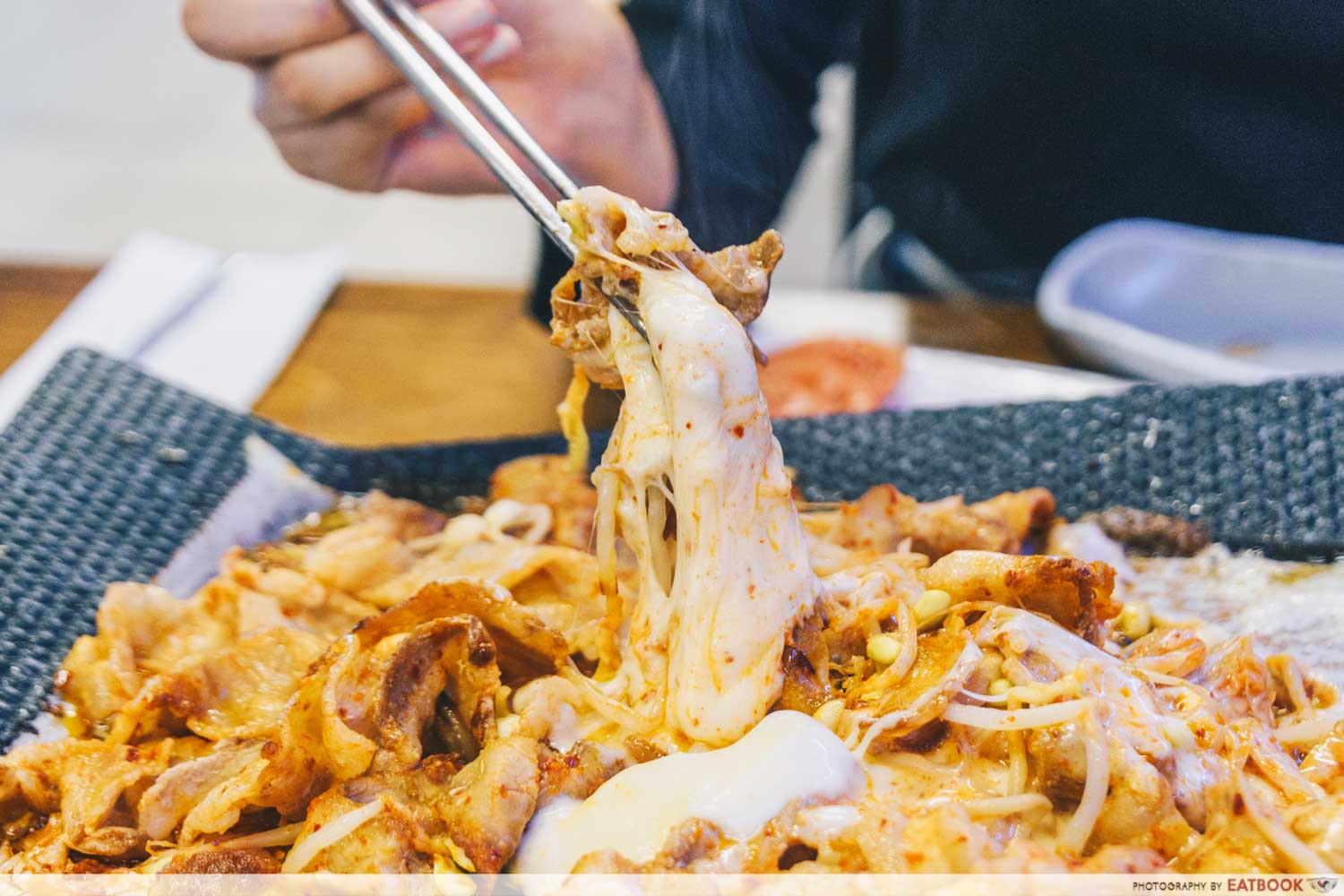 When it comes to Korean BBQ, there is almost no better combination of cheese, meat, and kimchi, so I got a portion of Grilled Cheese ($5+) to go with my order. The savoury melt-in-the-mouth samgyeopsal (grilled pork) paired well with stretchy grilled cheese alongside piquant kimchi that added a welcome crunch. My companion and I practically inhaled the plate in less than 10 minutes.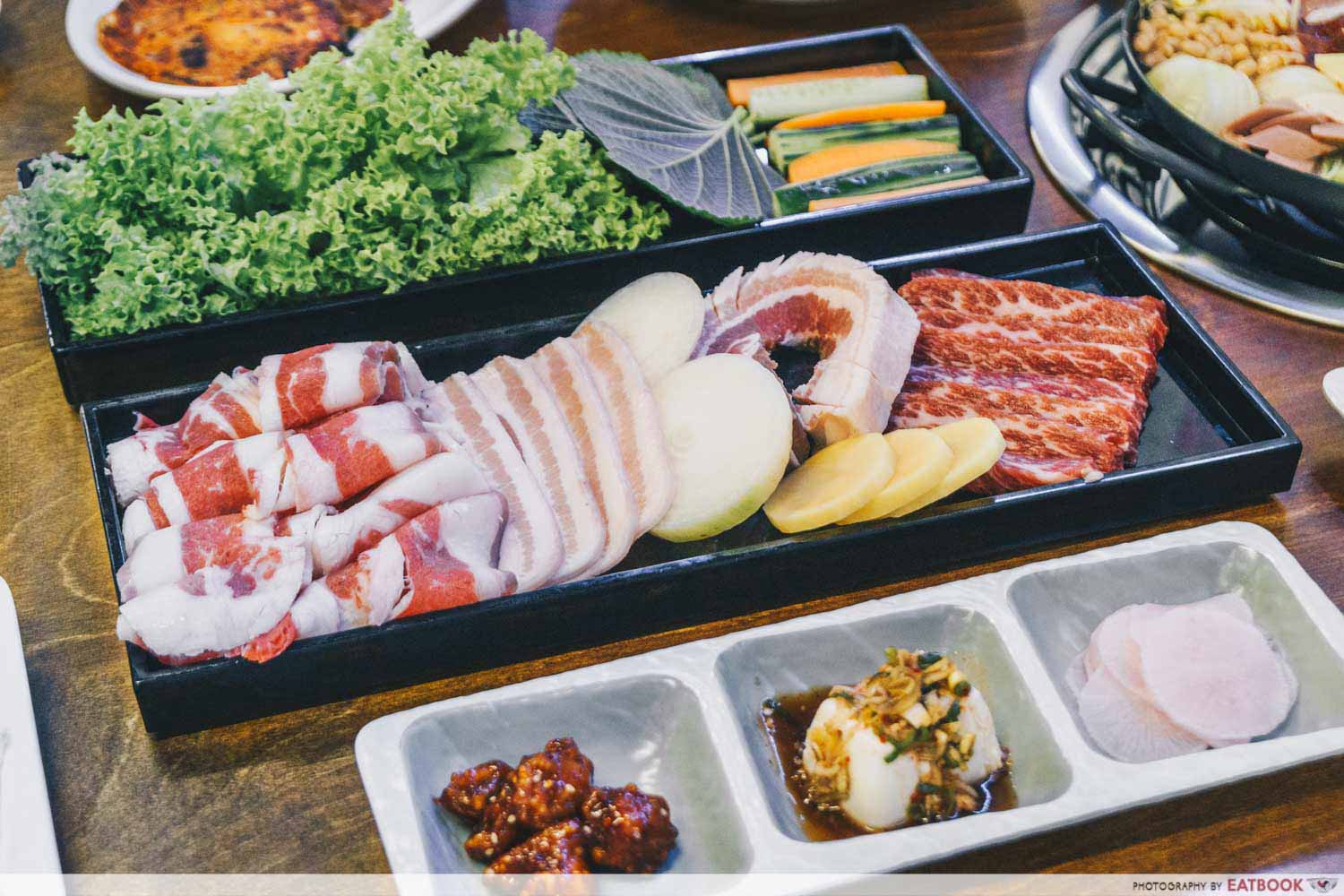 If pork belly isn't quite enough for you, give the SSAK 3 Assorted Set ($45+ for 500g) a shot. This substantial platter comprises pork belly, honeycomb pork belly, beef short ribs, and short plate.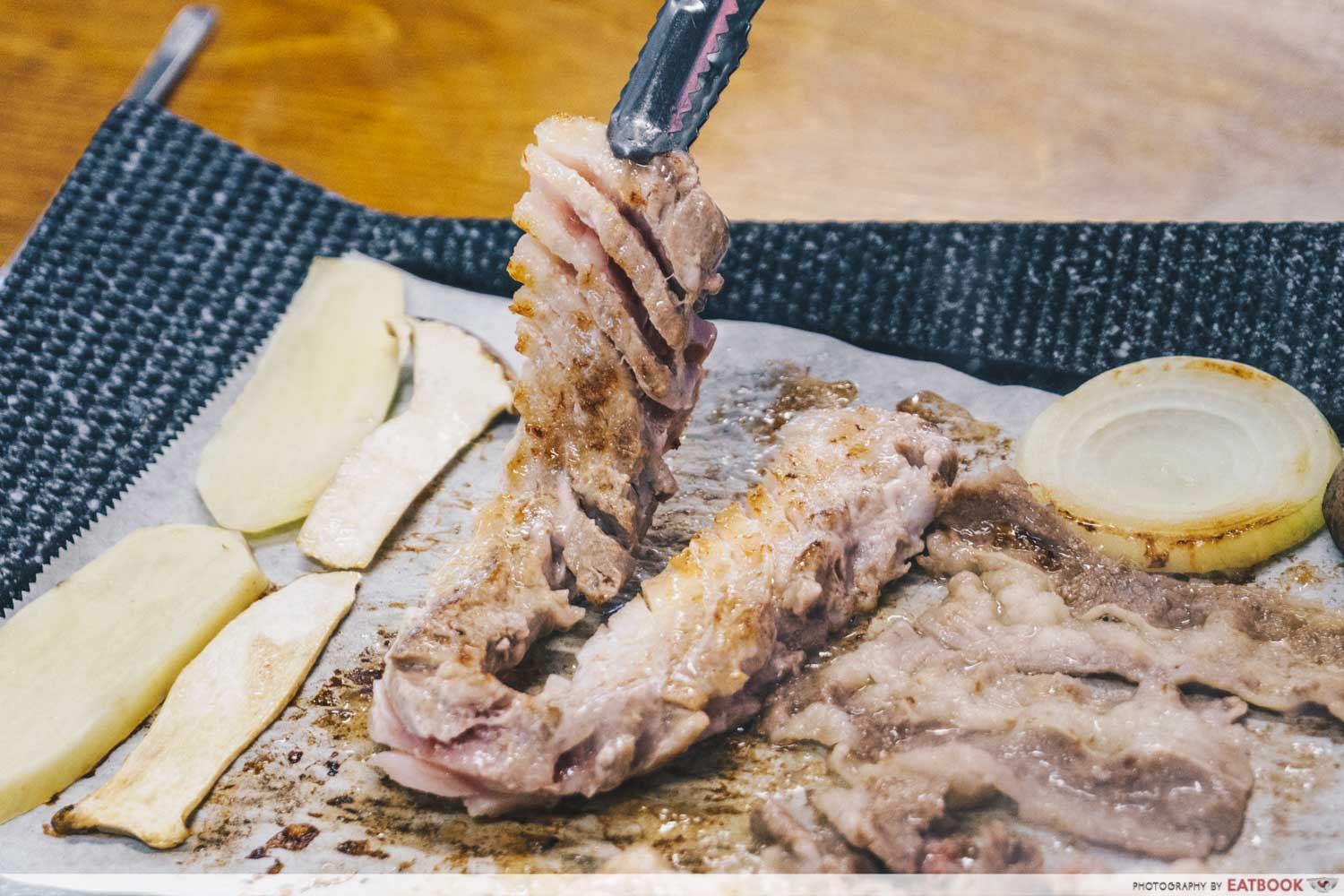 We were especially enamoured by the honeycomb pork belly, skillfully cut by their experienced chef in a honeycomb pattern. Upon grilling the thick-cut slab, it gave a slightly charred and crispy exterior, encasing soft juicy meat in the centre.
Enjoy the chunks of tender beef short ribs and short plate between the accompanying perilla leaves for an extra crunch.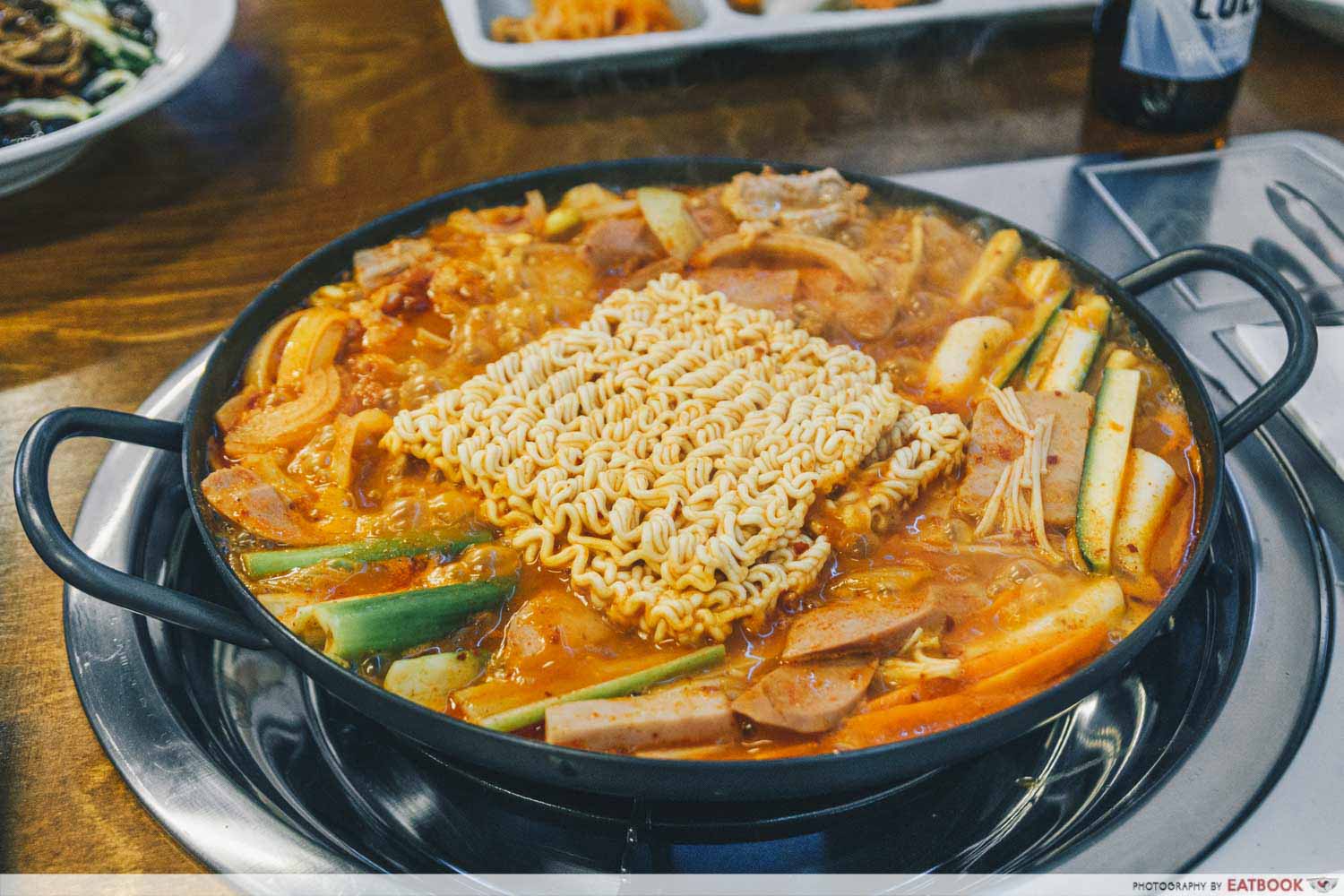 Another well-loved Korean dish among Singaporeans would be the spicy, hearty army stew. SSAK3's Army Stew ($22+) comes complete with generous chunks of pork and chicken meat, alongside luncheon meat, enoki mushroom, tteokbokki and more.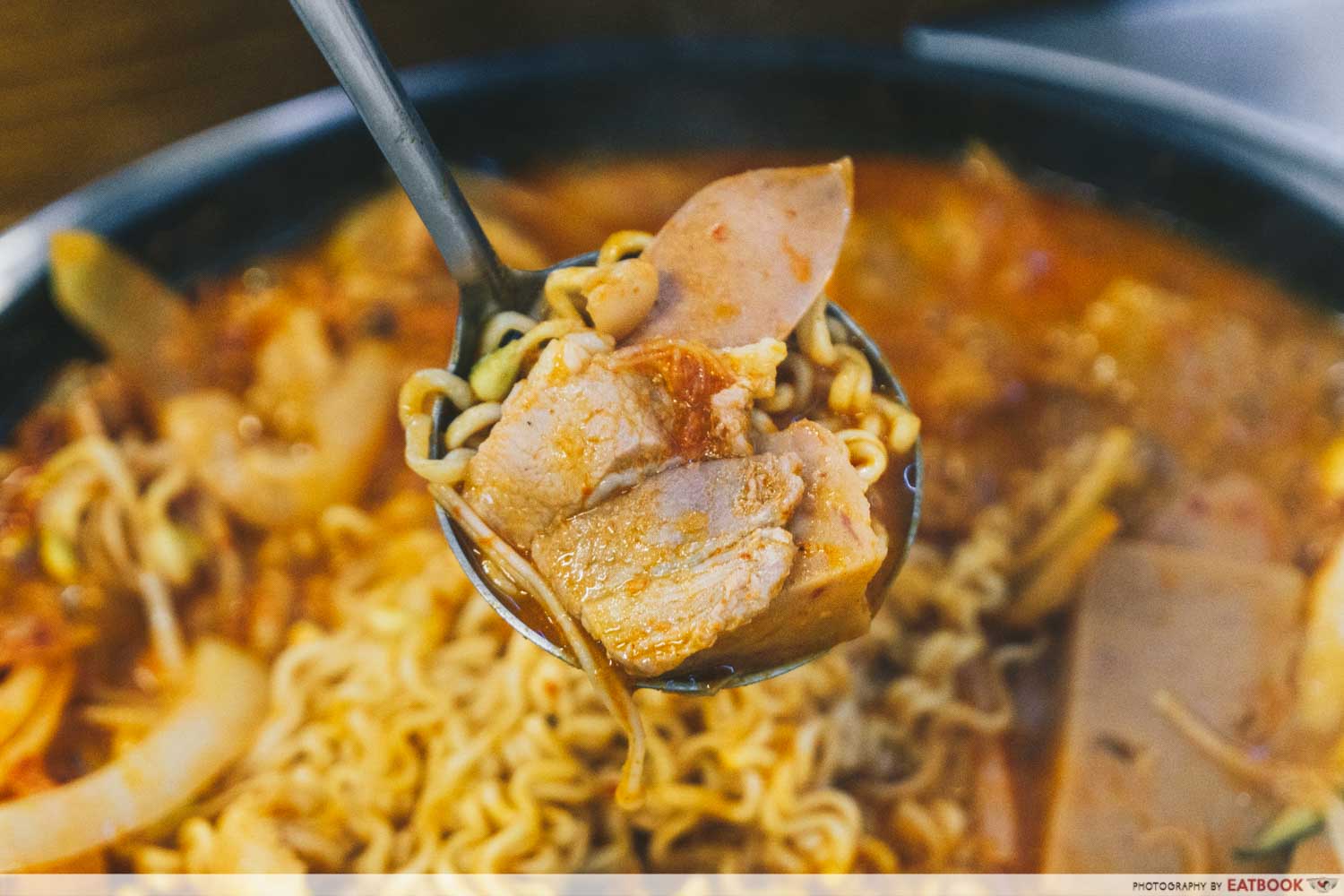 The flavourful soup base, rich with peppery and salty gochujang, made for a comforting stew which we enjoyed with some springy Ramen Noodles ($2+).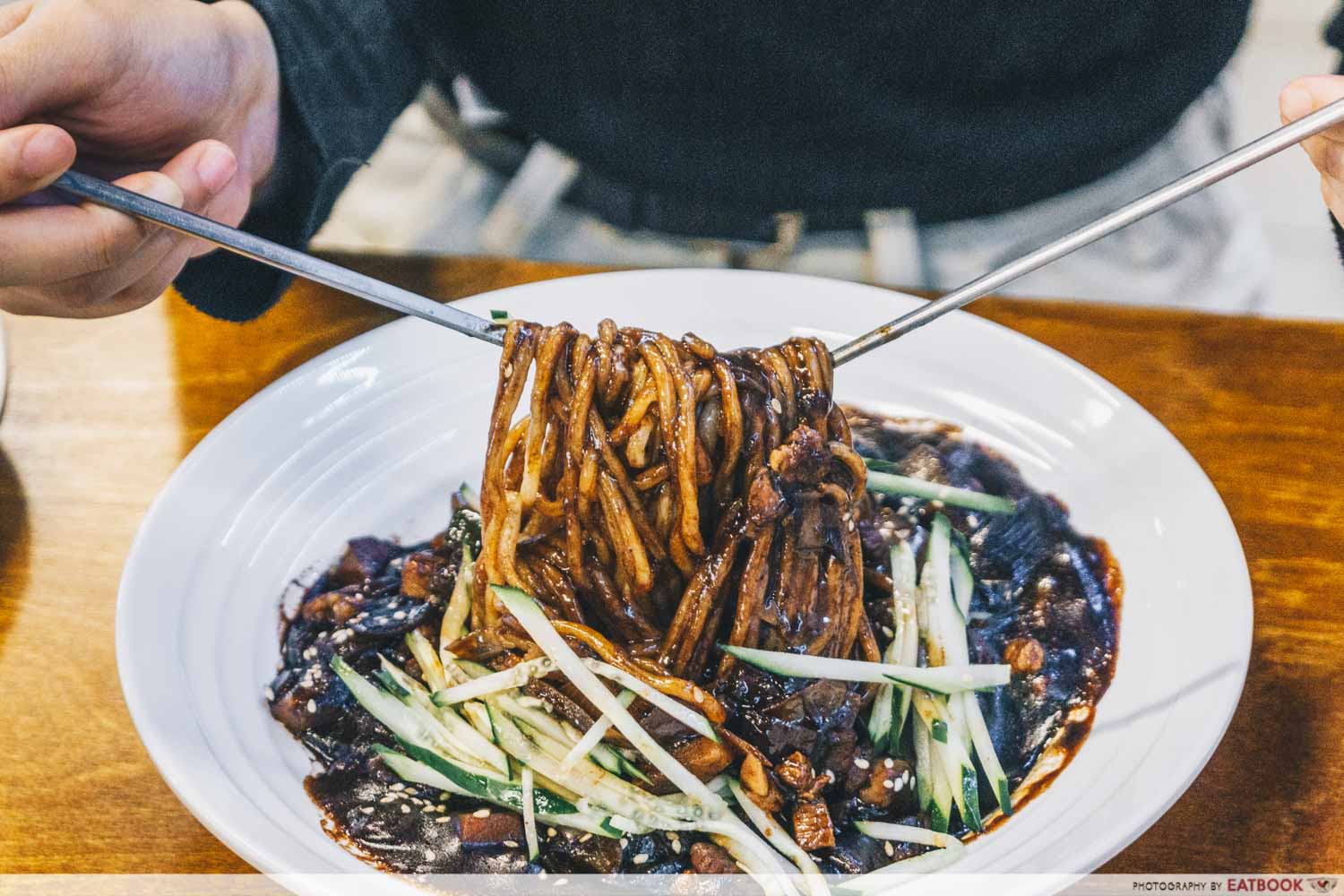 A variety of other dishes are also available on SSAK3's menu and we especially loved the JjaJang Noodles ($10+). Expect chewy noodles doused in liberal amounts of savoury and sweet housemade black soybean paste, flavourful with caramelised notes. SSAK3's jjajangmyeon is comforting and filling, bringing me right back to Korea.
If you're just looking for a quick meal, they also have Pork Bulgogi, Beef Bulgogi, Soft Tofu Stew and more lunch sets which go at $9.80+ each.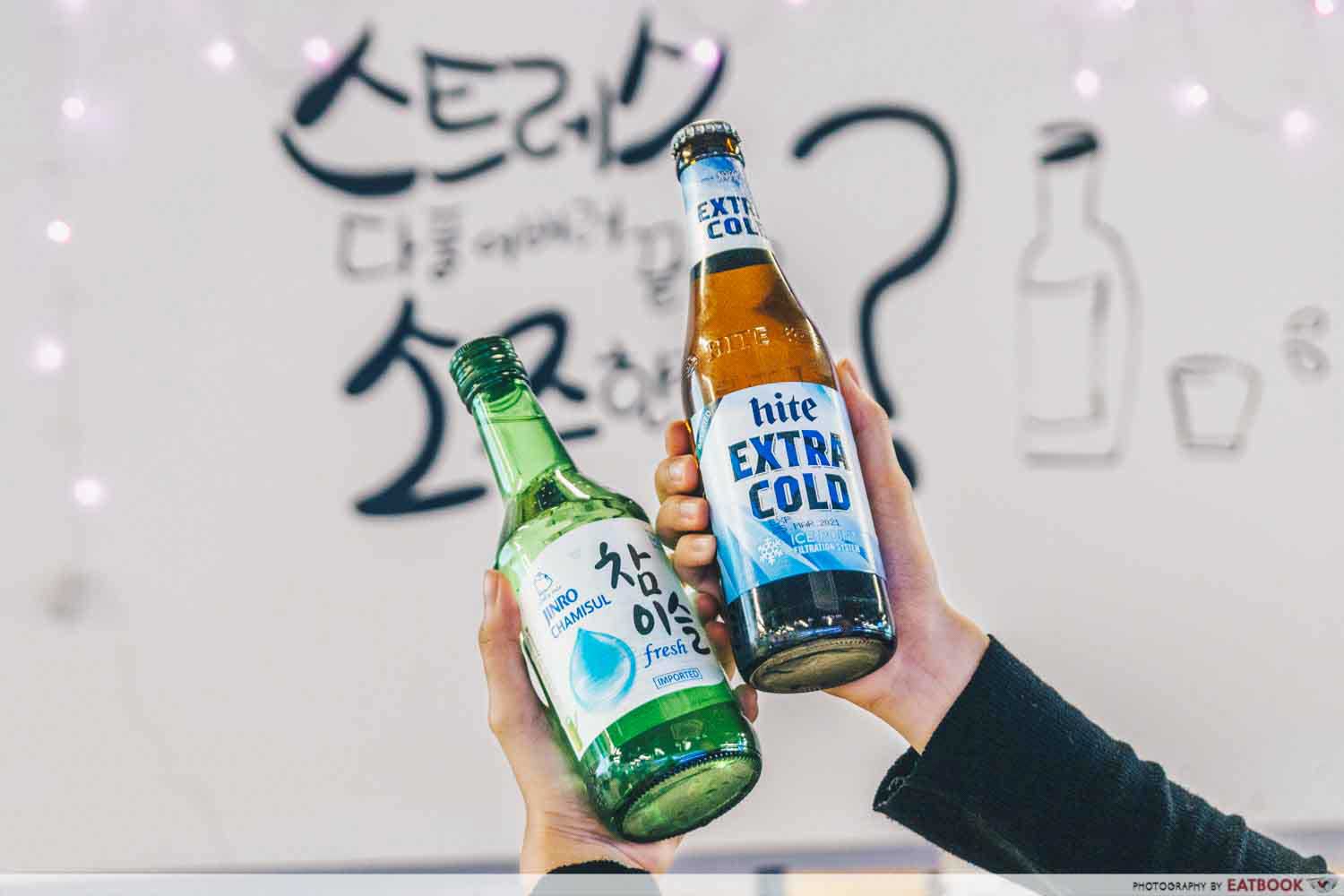 For the full Korean BBQ experience, SSAK3 also has affordable bottles of soju and beer. In fact, from now till 30 November 2020, a 360ml bottle of Chameseul Soju and three 330ml bottles of Hite Extra Cold will go at just $24+ so you can get your fix of somaek—a mix of soju and beer—at a low price. Otherwise, a bottle of Jinro Soju and Hite Extra Cold will be available at just $15+ for the duo as well. If you're more a beer kind of person, five bottles of Hite Extra Cold will also go at $20+.
Ambience at SSAK3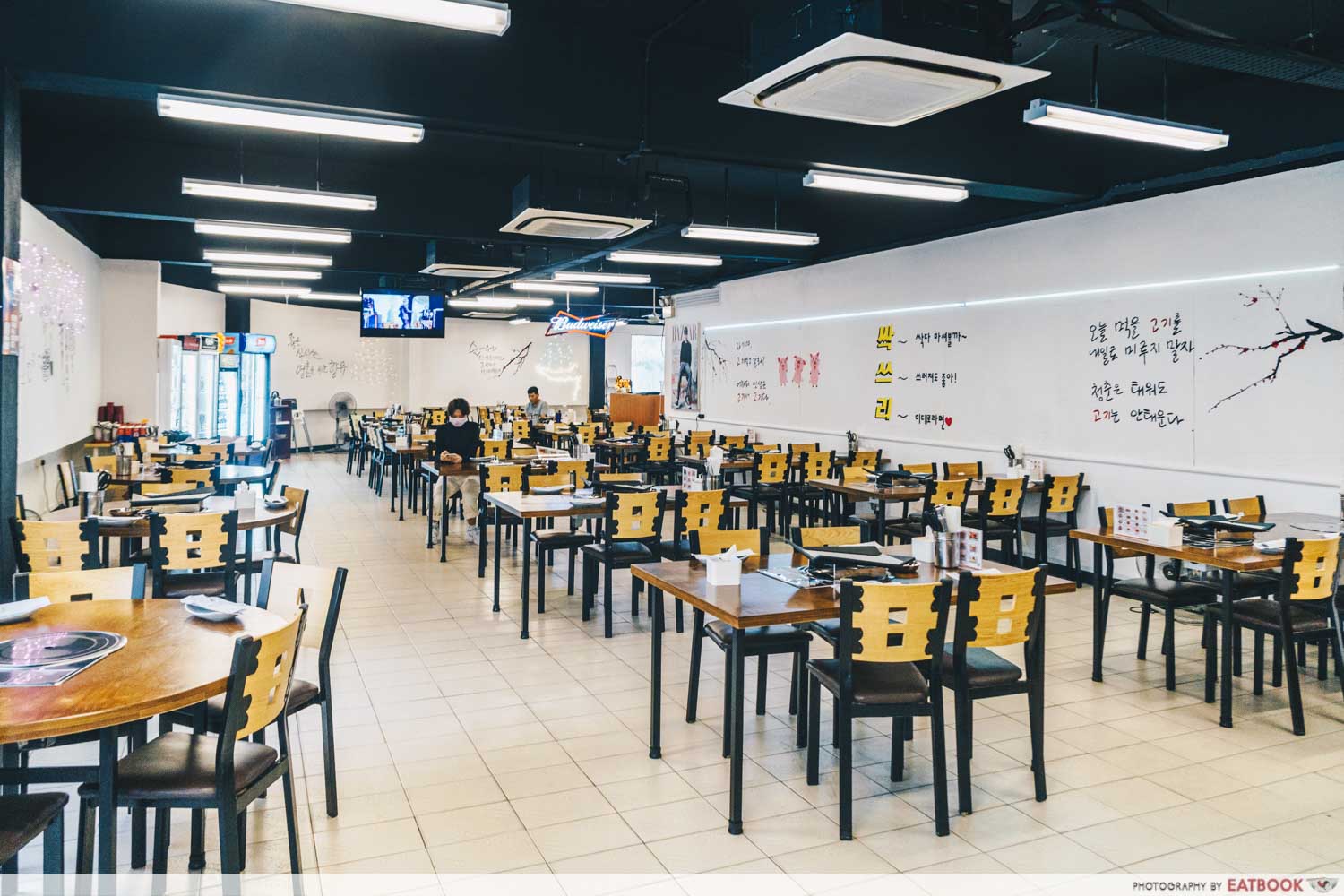 SSAK3 is located a quick walk from Bugis MRT Station. The restaurant itself is spacious and well-lit, though it can get a tad noisy when it is crowded.
The verdict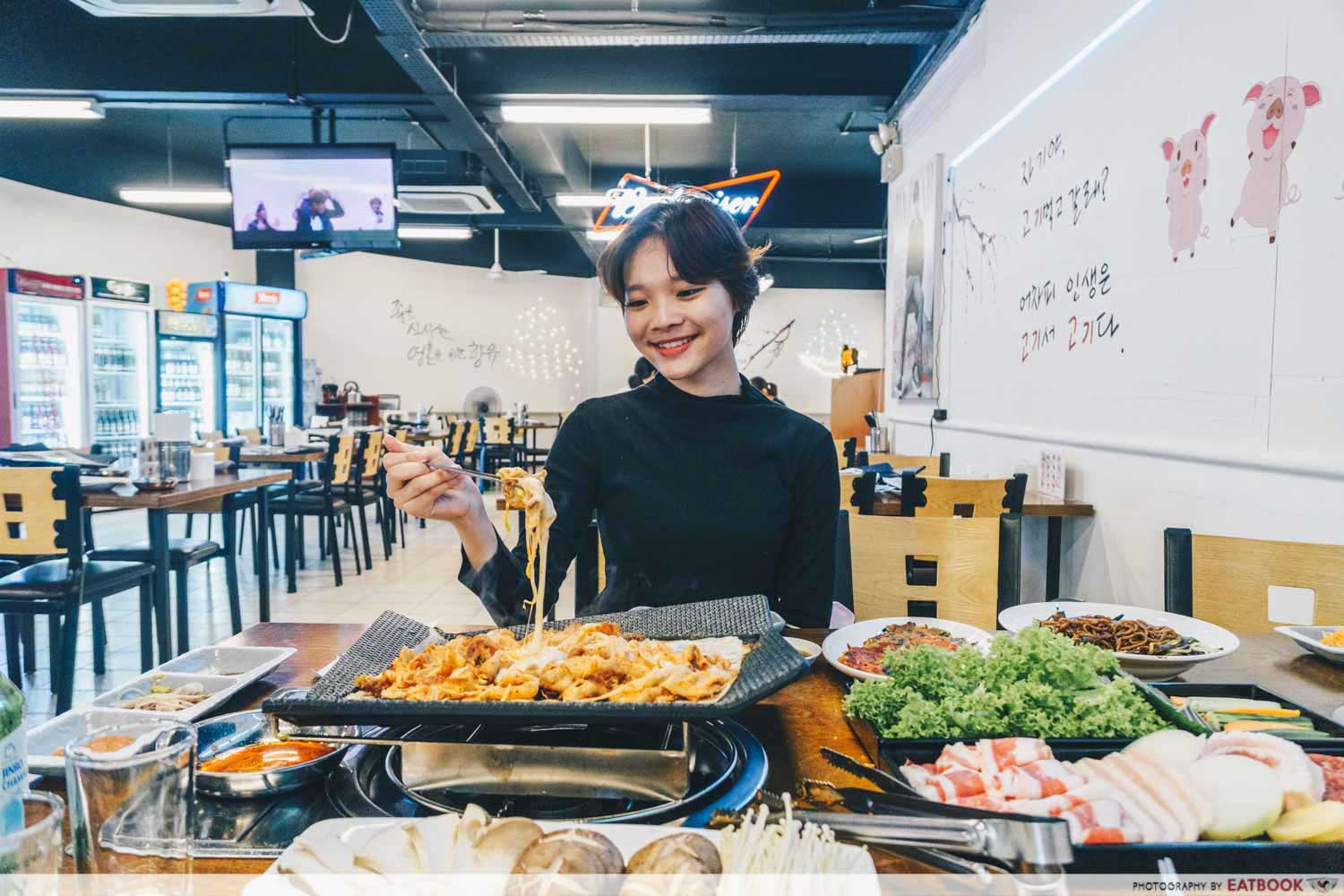 SSAK3 has an extensive menu of delicious and reasonably priced meats we couldn't help but devour quickly. Pair this with the hands-on experience of grilling your own meat and the restaurant really captures the authentic feels of a legit Korean BBQ restaurant.
Address: 231 Bain Street, #02-01, Bras Basah Complex, Singapore 180231
Opening hours: Mon-Fri 11:30am to 2:30pm, 5pm to 10:30pm, Sat-Sun & Public Holidays 11:30am 3:30pm, 5pm to 10:30pm
Tel: 6336 4476
Website
SSAK3 is not a halal-certified eatery
Photos taken by Hay Thi.
This post is brought to you by SSAK3.
SSAK3 Review: Affordable Korean BBQ With Samgyeopsal, Honeycomb Pork, Army Stew And More At Bras Basah
Summary
Pros
– Skilfully cut meat
– Well-marinated meat
Cons
– Inconsistent meat portions
Recommended dishes: Passionfruit Meringue Tart ($7.50+), Charlotte ($8.50+), Orange Custard Brioche ($4.20+)
Opening hours: Mon,Wed-Sat 9am to 6pm, Sun 10.30am to 5pm
Address: 67 Kampong Bahru Road, #01-00, Singapore 169371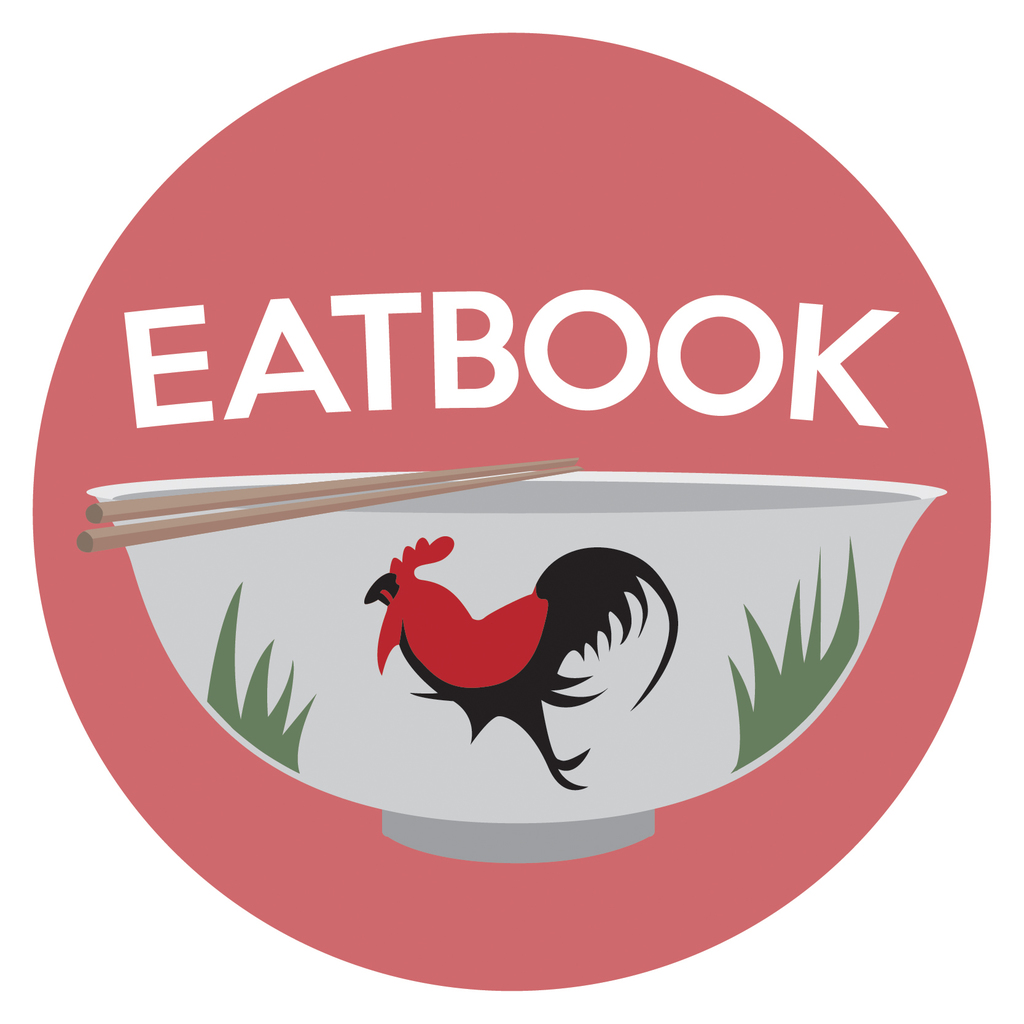 Drop us your email so you won't miss the latest news.