Subway new Tri-pepper chicken sub and more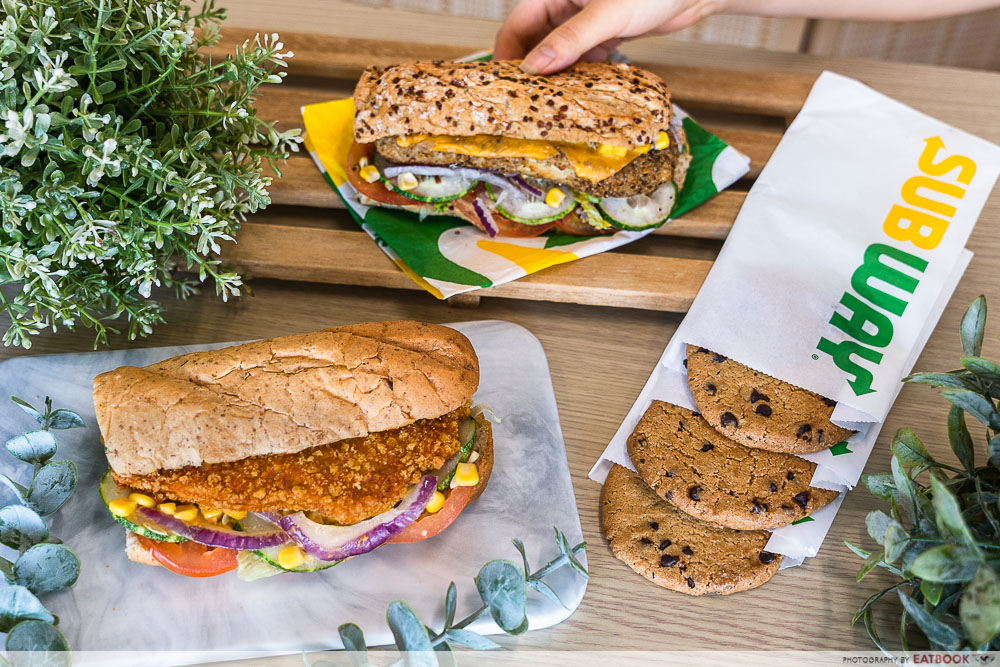 It's a known fact that pepper makes food taste good, but here's a little known fact: pepper is also an endorphin-booster, making it a pick-me-up for your mood. Introduce this feel-good food into your weekly meals with Subway's all-new Tri-Pepper Chicken Sub, a seasonal special from the brand that features a chicken sub dressed with three types of peppers.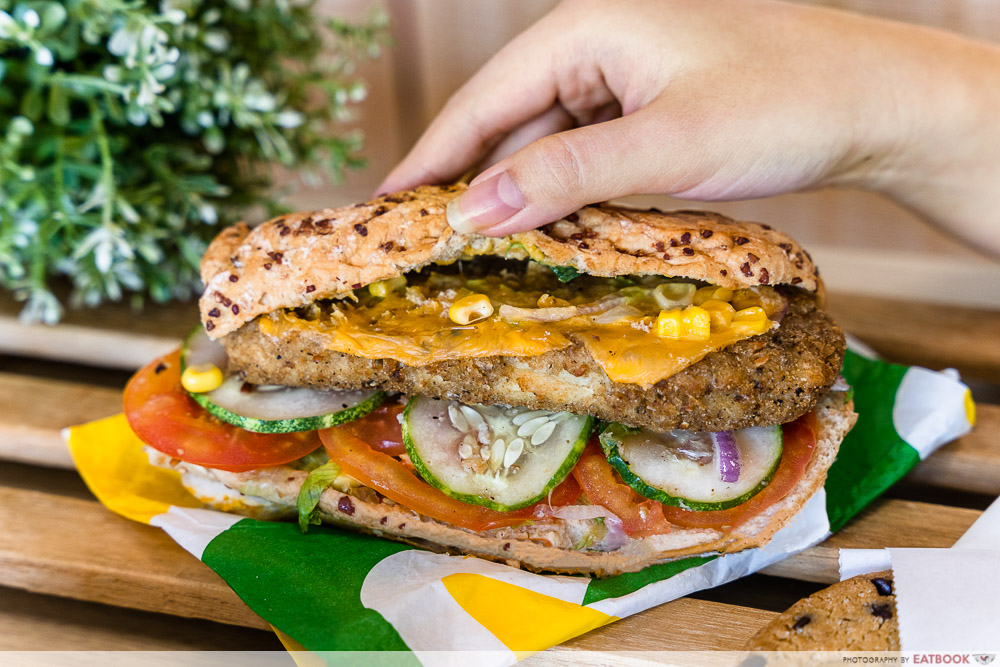 Said peppers are green pepper, which provides a bit of brightness; black pepper for an intense, peppery kick; and pink peppercorns, for a numbing sensation. The trio of peppers is then layered with Subway's chicken cutlet. The sandwich is then topped with old English Cheddar cheese to dial up on the savouriness.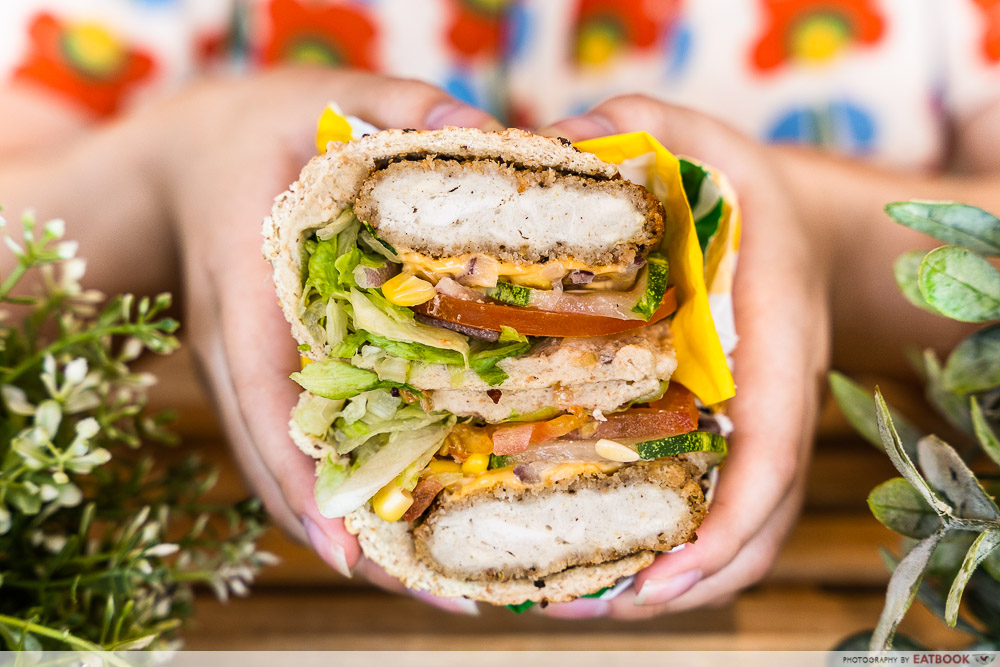 Overall, the sub is definitely as peppery as promised, but the dose of pepper doesn't lead to eye-watering ends. Instead, it is moreish and balanced, bringing out the juiciness of the chicken.
We recommend you try it with mayonnaise as a dressing, for a creamy, sweet contrast to the peppery punches this sub throws.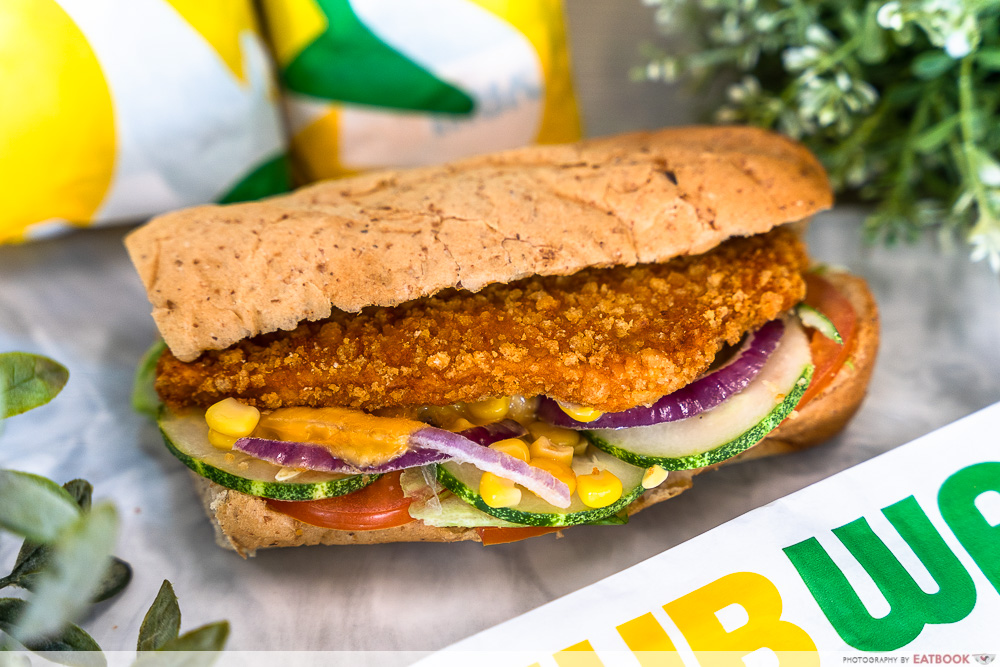 If you prefer a plant-based option, don't feel left out, as Subway also has something new for you: the Plant-based Chicken Schnitzel.
Schnitzel is a traditional German cutlet dish, where meat is thinned and tenderized, breaded, and then fried. Get all the deliciousness but none of the meat when you try Subway's plant-based take.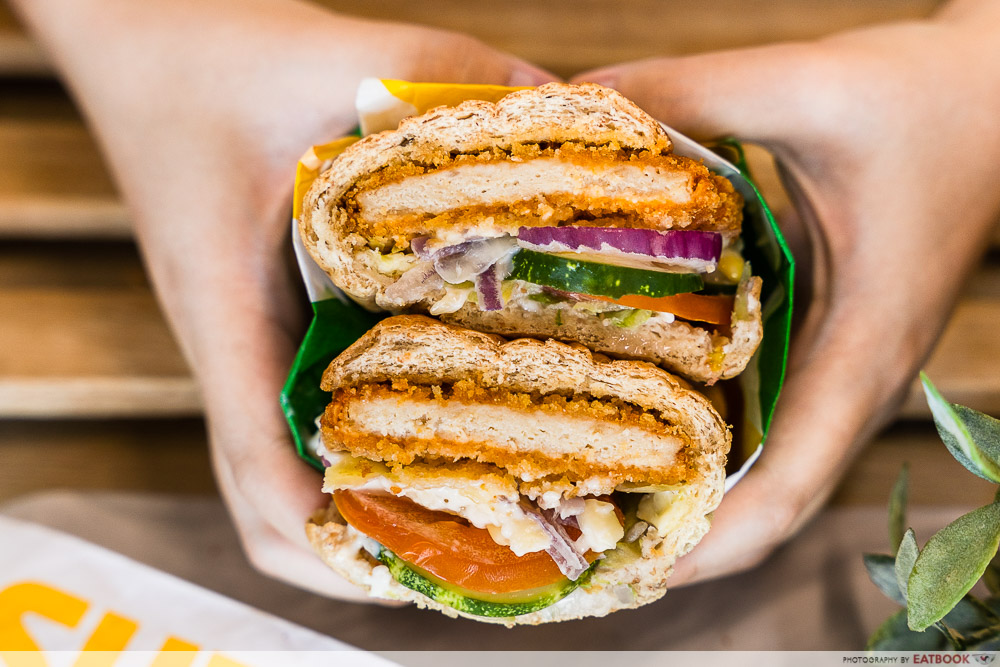 A crispy crumb coating coats the mock meat, which has a tenderness and juiciness that mimics real chicken. Pair this with cheddar cheese for added indulgence, and fresh greens to uplift the mouthful.
For both new subs, prices start at $7.50 for a six-inch option, $8.50 for a six-inch sub and a 16oz drink, and $9.90 for a meal with a cookie. The footlong is priced at $12.50.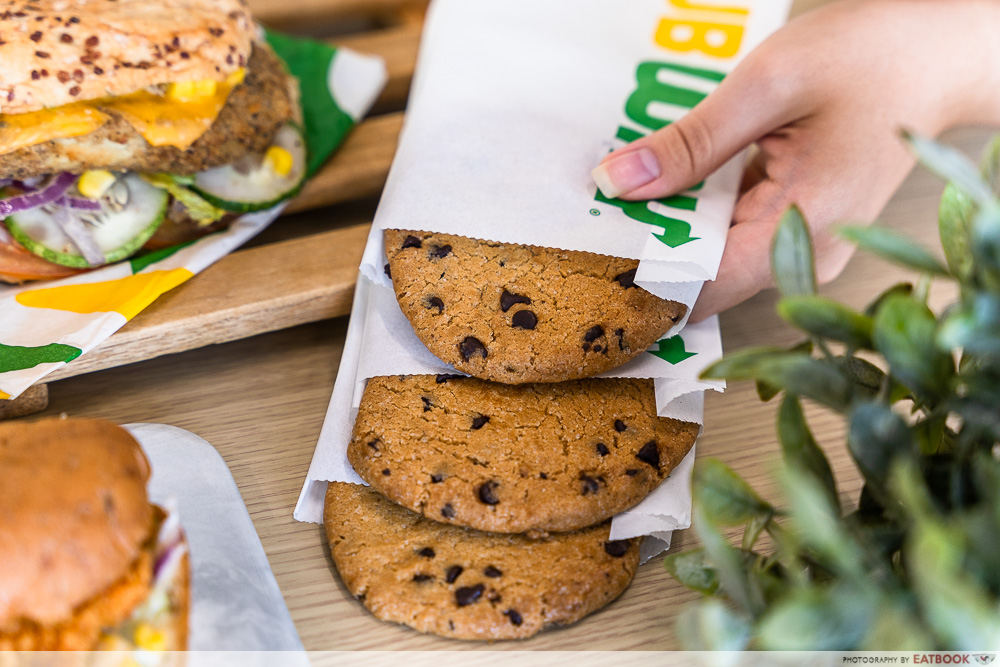 Everyone loves a good Subway cookie to finish off their meal. For this launch, get ready to rejoice if you love chocolate mint, as the brand adds this flavour to their cookie line-up. Their Chocolate Mint ($1.40) newbie features a mint-laced cookie, with chocolate chips for a burst of sweetness. Minty and zingy, underscored by rich chocolate—this is a great, festive dessert to round off your tasty, feel-good meal.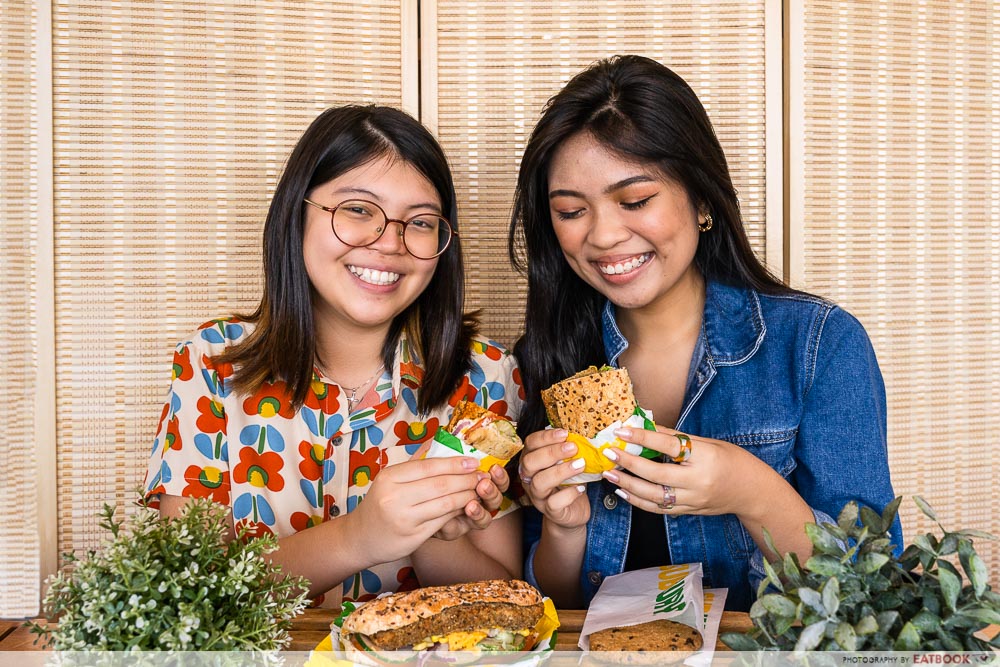 Get the Subway Tri-Pepper Chicken Sub, Chocolate Mint Cookie, and the Plant-based Chicken Schnitzel from now till 26 January 2022. This is available at all Subway outlets islandwide, and major delivery platforms.
Photos taken by Chew Yi En.
This post is brought to you by Subway.