Suntory Tea+ PLUS Oolong Tea
Oolong tea has always been my go-to pairing for Japanese food, thanks to its palate-cleansing properties and all-round refreshing taste. Having been a longtime fan of this type of tea, I was extra-excited to learn that Suntory Tea+ PLUS, an oolong tea from Japan's number one best-selling oolong tea company*, Suntory, would be coming to Singapore, with a launch lucky draw in tow—more details to follow at the end of this article!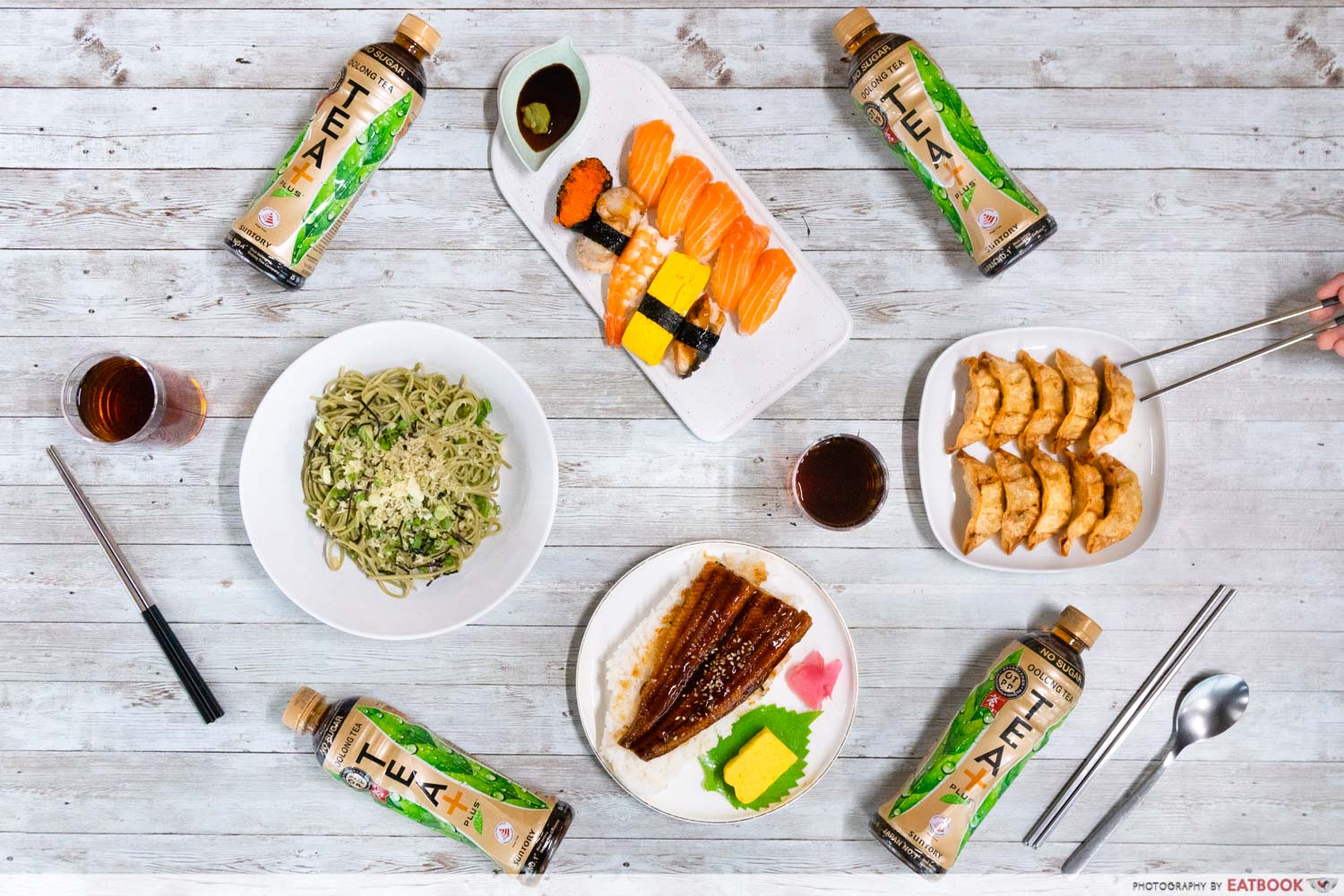 While most of us are used to pairing our Japanese meals with the more earthy, savoury green tea, Suntory Tea+ PLUS trumps that by being a floral, light beverage that helps refresh the palate after food, or in between bites. It also does not have a strong bitter aftertaste, unlike other oolong teas I've tried.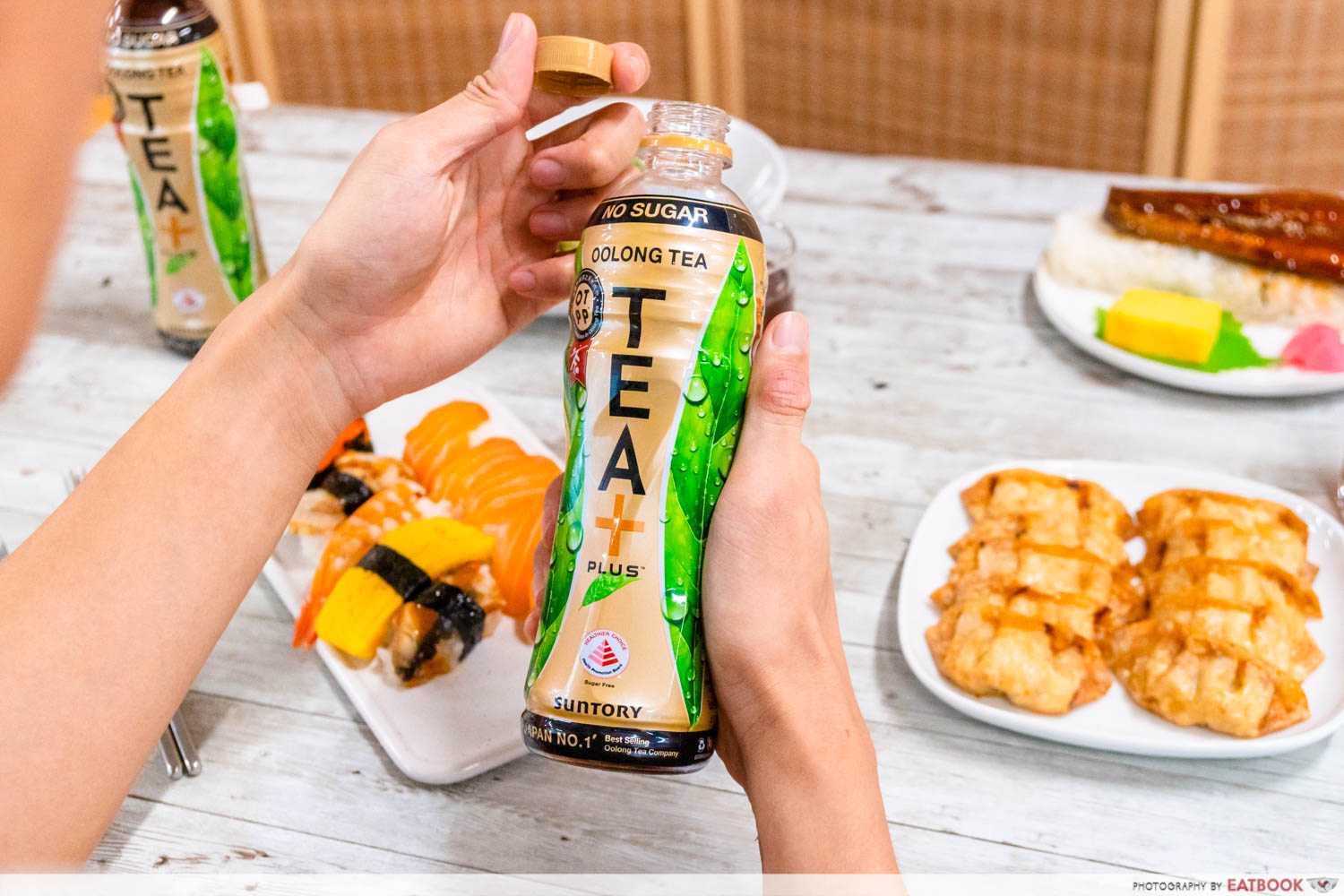 Suntory Tea+ PLUS is brewed from real tea leaves. Adding to its distinct flavour profile are the health benefits inherent to this tea, as it contains OTPP, a natural ingredient that helps to keep the after-effects of eating overly greasy foods at bay.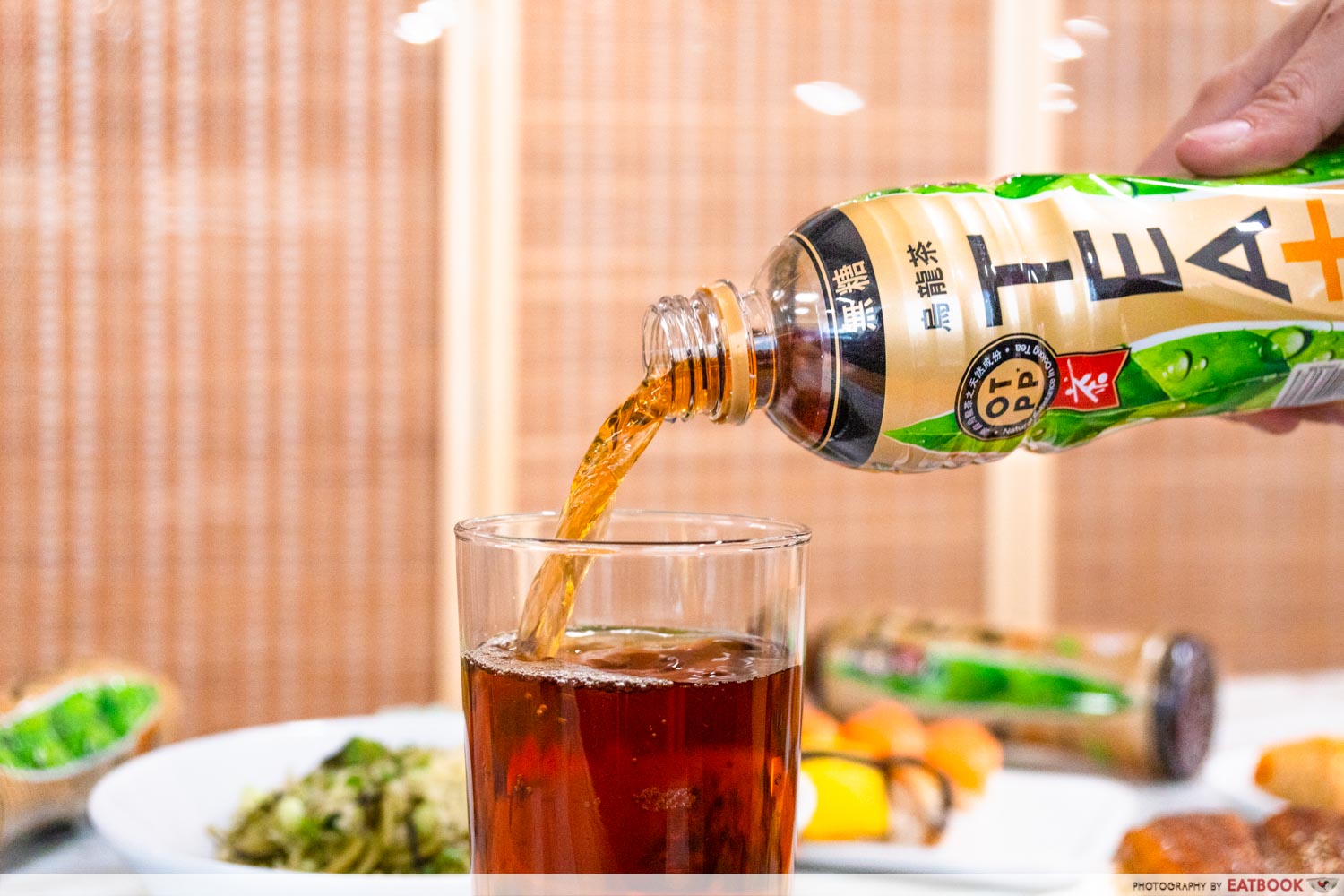 Suntory TEA+ PLUS contains OTPP (Oolong Tea Polymerized Polyphenols), a natural substance derived from the oolong tea extraction process. You can find out more about the benefits of the ingredient on Suntory's OTPP website. 
The tea is also sugar-free, and has no preservatives or added artificial colouring, making it a well-rounded, guilt-free accompaniment to your daily meals.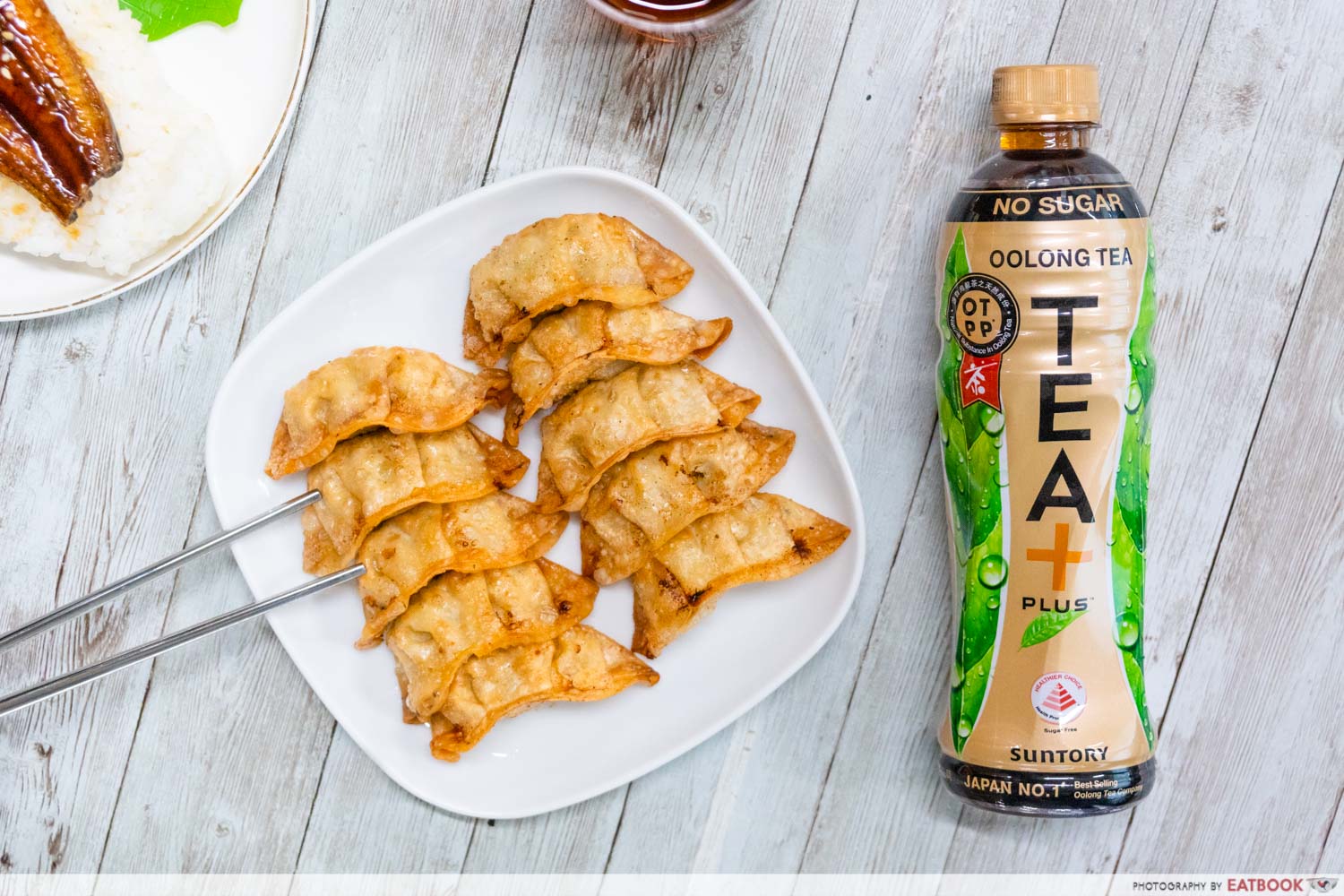 I found that drinking the tea was especially helpful to enjoy with fried food, like tempura, gyoza, or karaage, as it helps keep the dreaded jelakness at bay.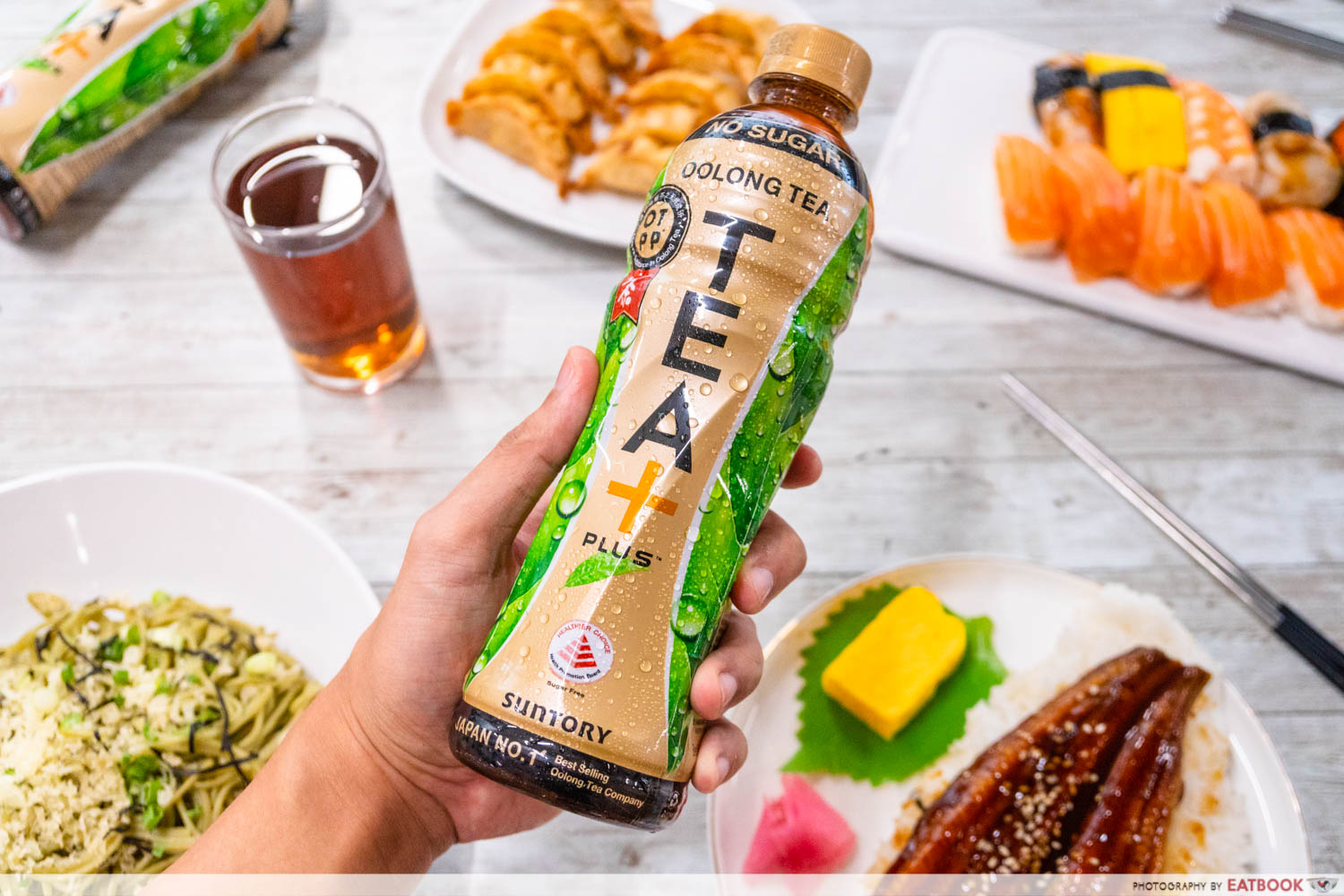 Apart from fried food, Suntory Tea+ PLUS also lends itself to other Japanese dishes. Pair it with sashimi or sushi to appreciate how the slight savouriness of oolong tea brings out the brininess of seafood. Enjoy the drink with light dishes such as soba or udon, and savour how the softness of the tea rounds out the earthiness of the noodles.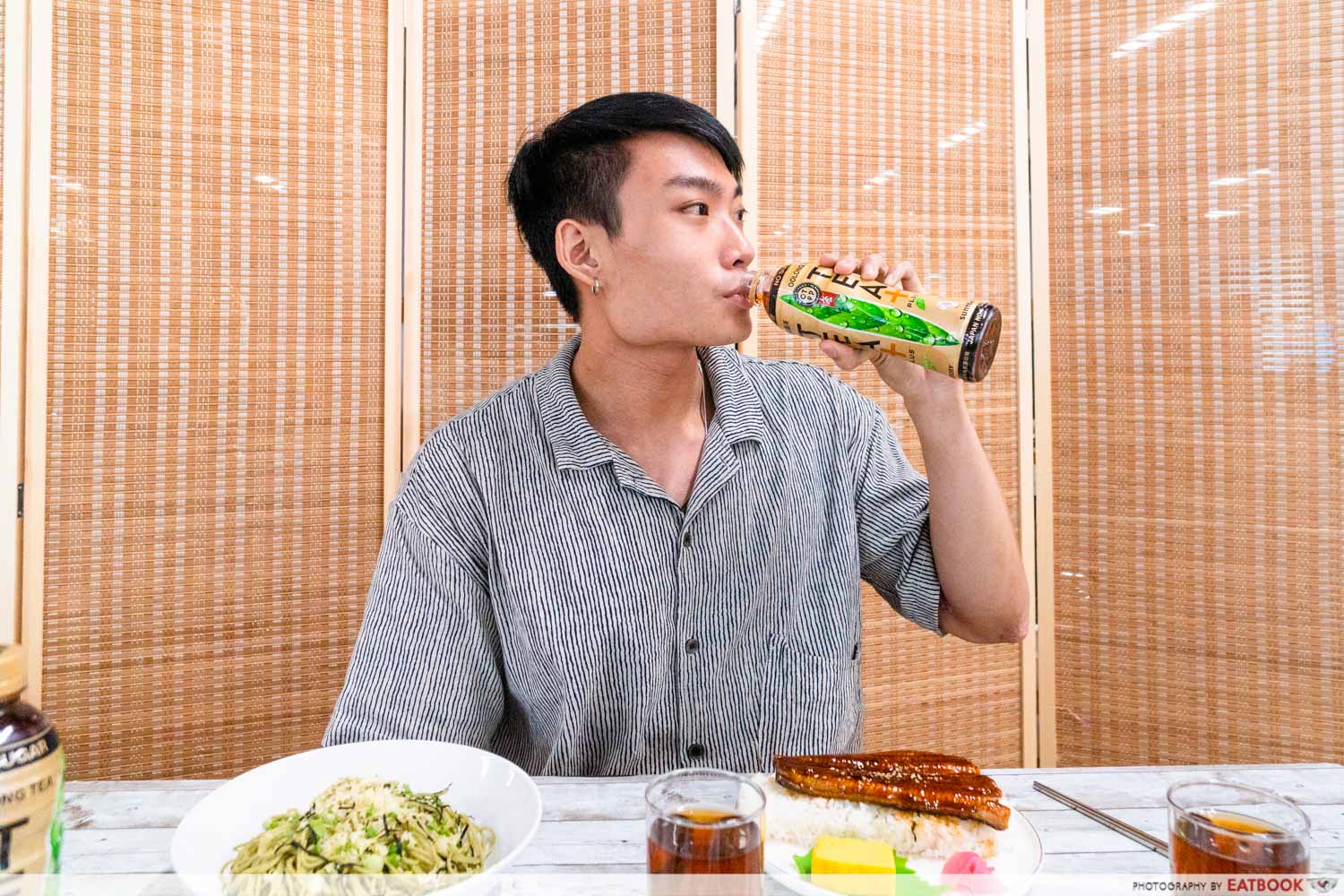 The tea will be available at Cheers Convenience stores, FairPrice Xpress, FairPrice Supermarkets and FairPrice Online. Give it a try for yourself to see the difference it makes to your meal the next time you feel like having Japanese food. 
As we've mentioned, Suntory is hosting a lucky draw for folks who have tried the tea! Stand a chance to win the Japan-themed 'A Taste of Japan' 2D1N staycation package at Pan Pacific Singapore worth $550, with a Suntory Tea+ PLUS purchase made in a single receipt. Five lucky participants are able to win the staycation, while 20 other winners selected will receive $50 worth of Takashimaya vouchers.
To participate in the contest, simply, SMS to 9010 2322 in the following format: TEAPLUS <space> Name <space> Receipt No. For example: TEAPLUS Lucas 1234.
The contest will run from 1 July 2021 to 31 August 2021.
Photos taken by Melvin Mak.
This post was brought to you by Suntory.
* Claims made based off of Intage SRI, Retail Point of Sales data based on Ready to drink Oolong Tea Category, Total Japan, volume and value sales of Supermarkets, Convenience stores, Drug stores channel, period from January 2011 to September 2020.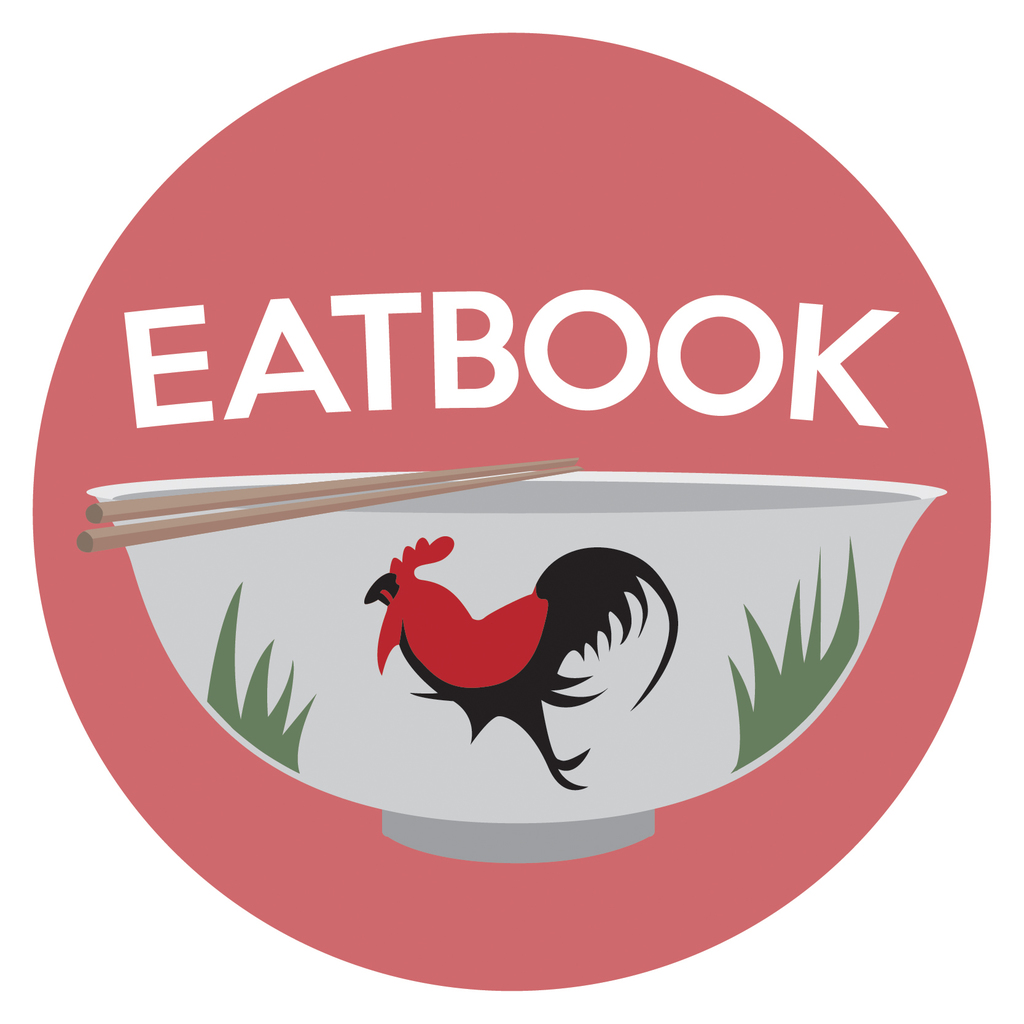 Drop us your email so you won't miss the latest news.