---
Swan Valley in Perth is a wine and cheese lover's Disneyland
---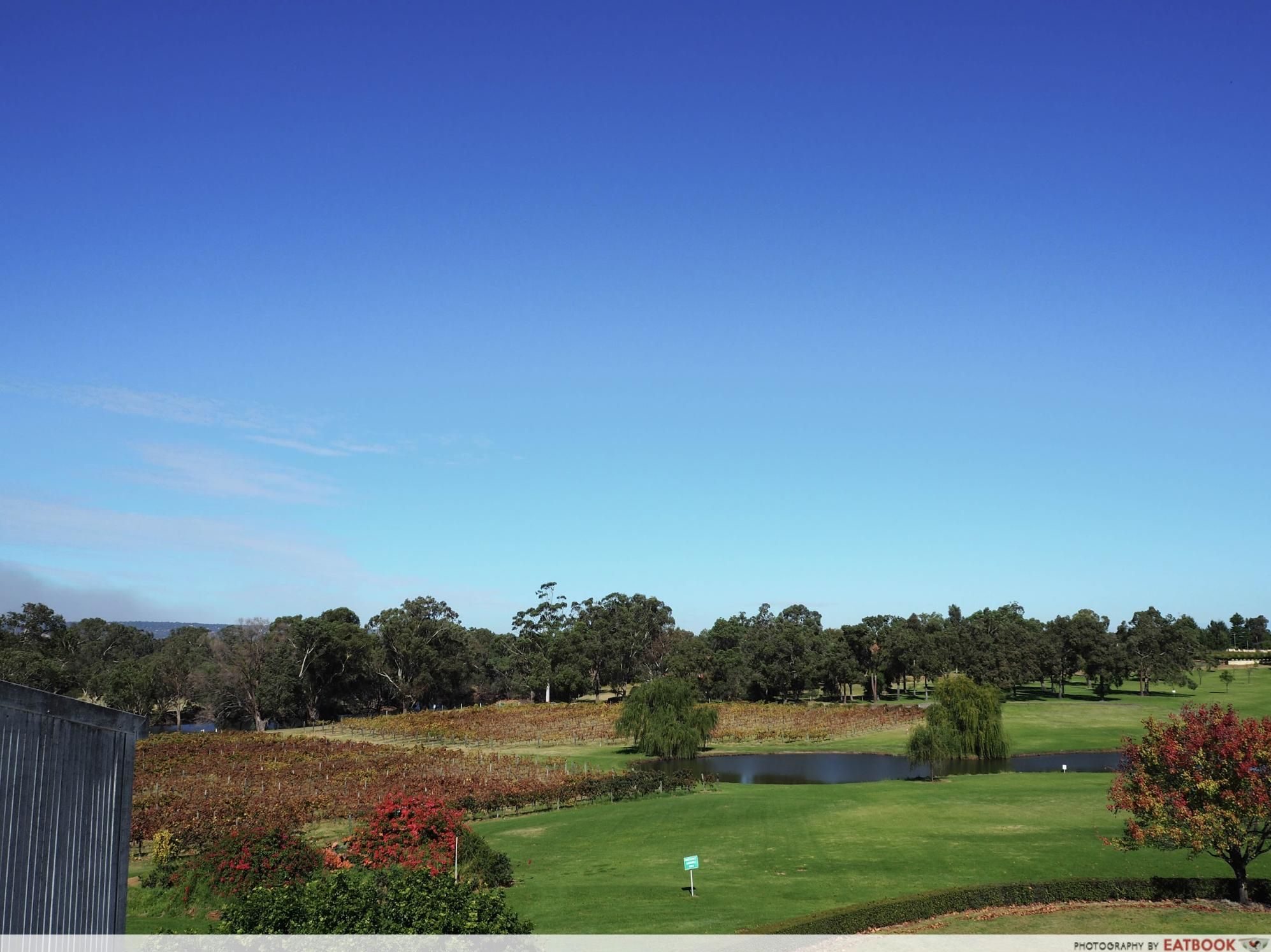 After months of draining, sometimes hair-wrenchingly stressful days stuck in front of a desk, it's only human to want a break from hustling. Australia's known for her laid-back pace of life, and a convenient way to dip your toes into that kind of lifestyle is to head to Perth for a holiday.
Perth is a five-hour flight away from Singapore. If relaxing in a city isn't your ideal holiday, take a 25-minute drive out from Perth's CBD and you'll find a scenic countryside with views of vineyards that stretch into the distance. This is Swan Valley, an underrated region outside of Perth.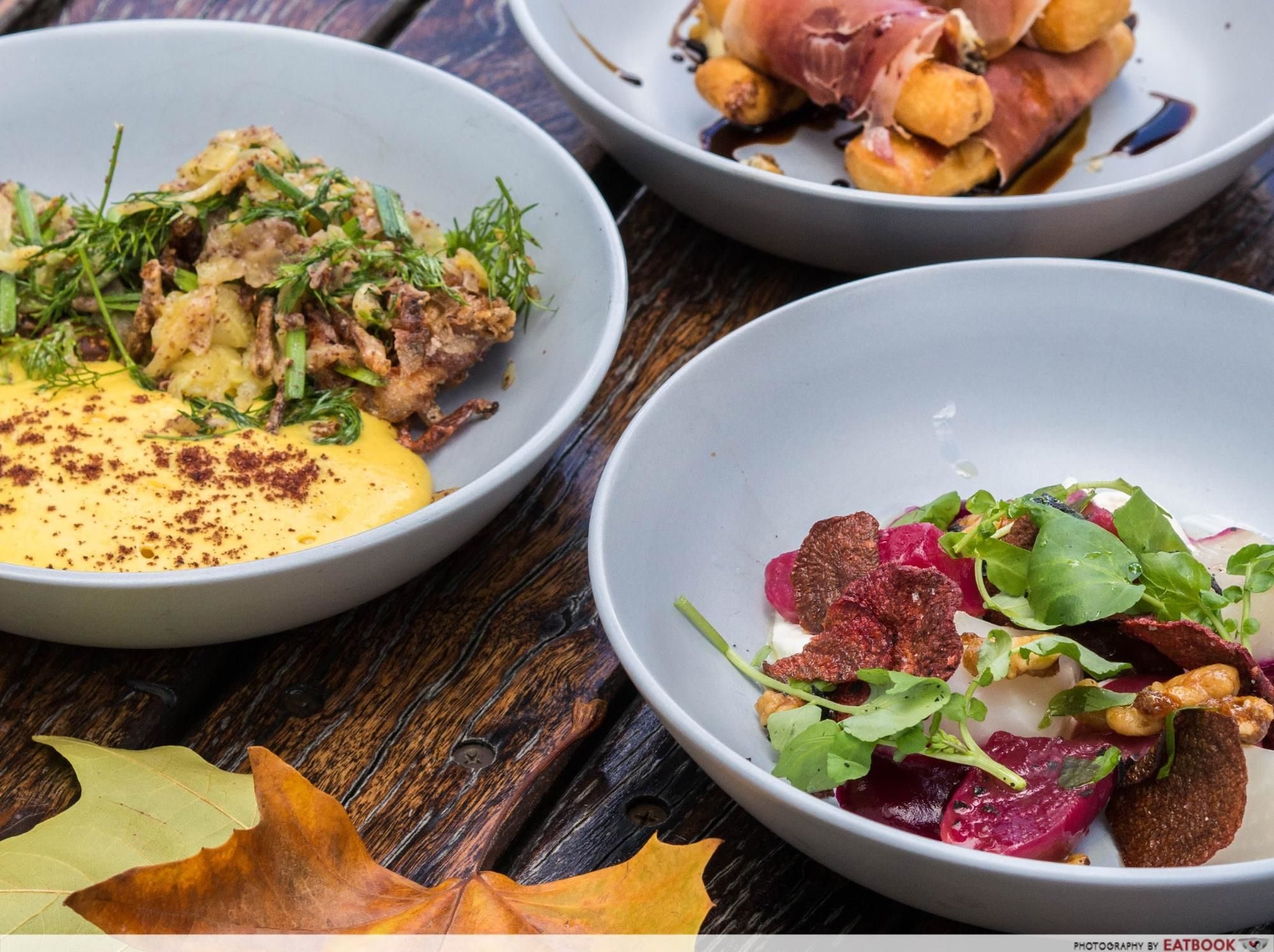 Whether you're a wine connoisseur set on conquering 43 family-owned wineries, or a sporty person curious to explore Swan Valley's good food via its numerous bike trails, the 180 attractions packed here make it a destination for just about every traveller. Here are some places to stop by on a food and wine expedition.
---
1. Funk Cider
---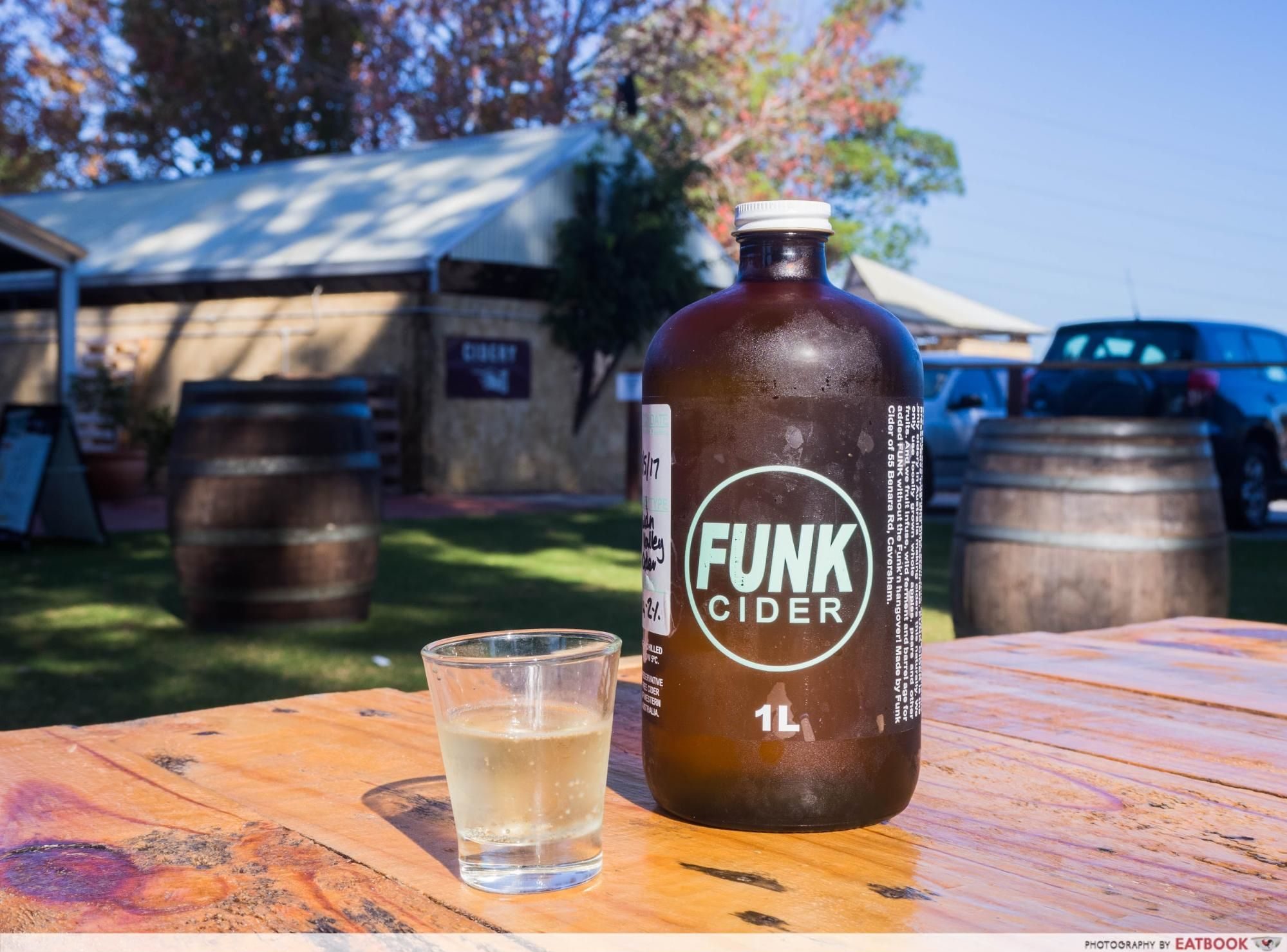 Funk Cider's drinks were distinctly light, yet they were bursting with flavour and were delicate enough to impress non-drinkers. Their ciders are made from cold-pressed apple juice, and are raw and preservative-free.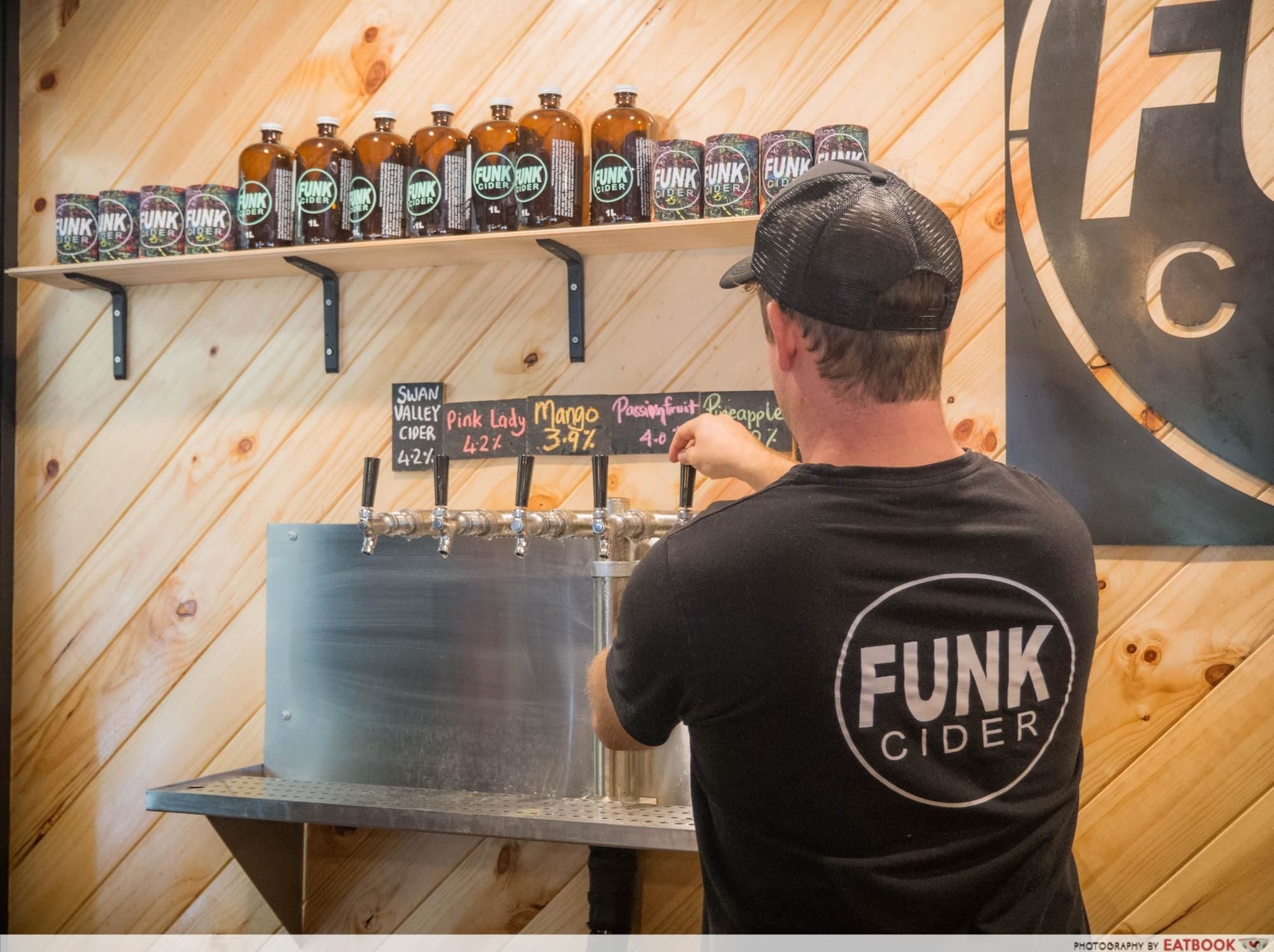 Funk Cider has 12 ciders on tap and their line-up changes weekly. I especially liked Sex Machine (AUD$7/~S$7.24), which is an aged version of their already tasty, classic Pink Lady (AUD$6/~S$6.21). Those who like spicy food will appreciate Johnny Cash (AUD$7/~S$7.24). This one's infused with chilli and packs a shiok hit of heat that works with the fruity and bubbly cider.
Address: 55 Benara Road, Caversham, WA 6055, Australia
Opening hours: Daily 7am to 5pm
Ciders are available from 10am daily.
Tel: +61 8 9377 4884
Website
---
2. Pinelli Winery
---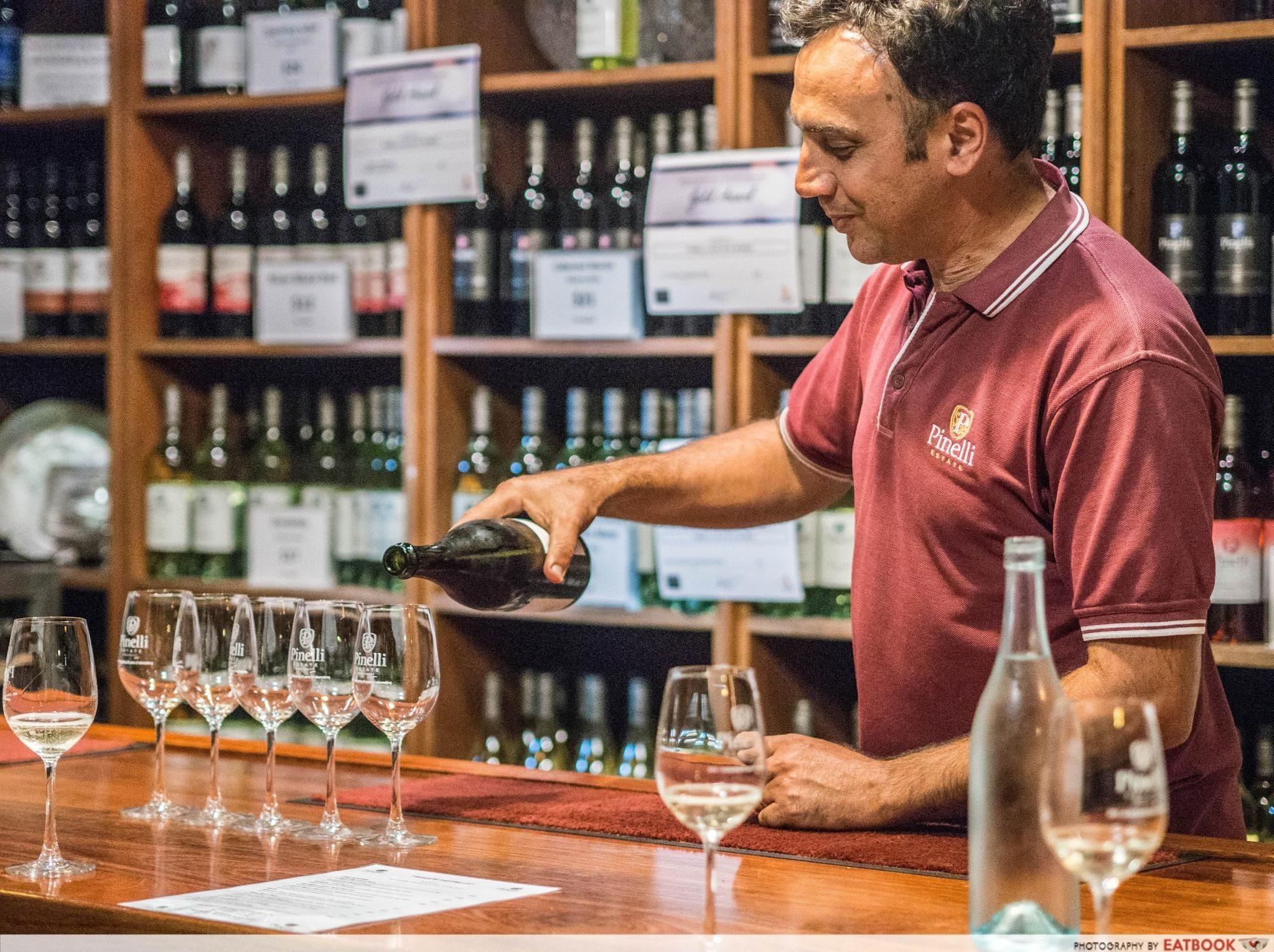 Pinelli Winery is young compared to more established names such as Houghton Wines and Sandalford Estate Winery, but it holds its own with award-winning varietals. Visit their cellar door for a free wine tasting before committing to a bottle. The wines here are reasonably priced too; they start from AUD$14, which is about S$14.50, for a half-litre bottle of white Moscato.
Address: 114 Benara Road, Caversham, WA 6055, Australia
Opening hours: Daily 10am to 5pm
Tel: +61 8 9279 6818
Website
---
3. Fillaudeau's Restaurant
---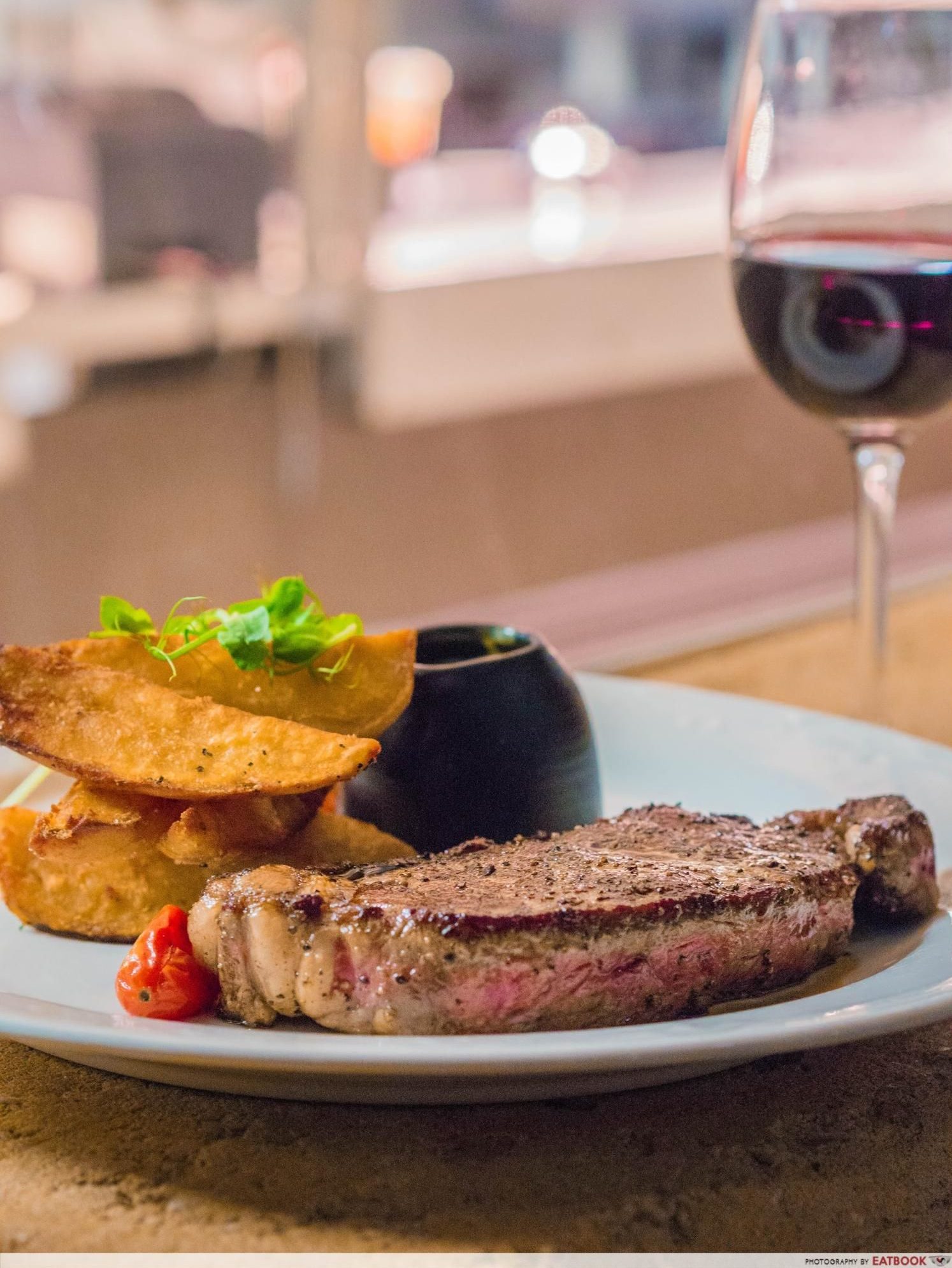 Head to Fillaudeau's Restaurant, which is located in the same estate as Pinelli Winery, for classic French food that made for one of my best meals in this trip. Grass Fed Local Sirloin (AUD$37/~S$38.40) was a no-frills steak frites, but quality ingredients made the dish. The beef, which was sourced from Western Australia, had a robust meaty taste that lingered on my palate. The meat had a nice chewy texture and the strip of fat along one side of the steak melted on my tongue with a burst of flavour.
You must get their Black Pepper and Brandy Sauce (+AUD$3/~S$3.10) to drizzle over the steak. Courvoisier Cognac brandy added a distinct flavour to otherwise regular black pepper sauce, and I was tempted to drink this straight from the serving cup.
Thoughts of how stuffed I was went out of the window when the chef flambéed Crepes Suzette (AUD$19/~S$19.57) at our table and a riot of electric blue flames danced across the crepes. A tinge of bitterness from brandy played off the sweetness of the caramel sauce and vanilla ice-cream, while the citrusy orange slices brought a refreshing edge to the dessert.
Address: 114 Benara Road, Caversham, WA 6055, Australia
Opening hours: Mon 11:30am to 3:30pm, Thur 11:30am to 3:30pm, 5:30pm to 9pm, Fri-Sat 11:30am to 4pm, 5:30pm to 10:30pm, Sun 11am to 9pm
Tel: +61 08 9377 7733
Website
Menu
---
4. Oakover Grounds
---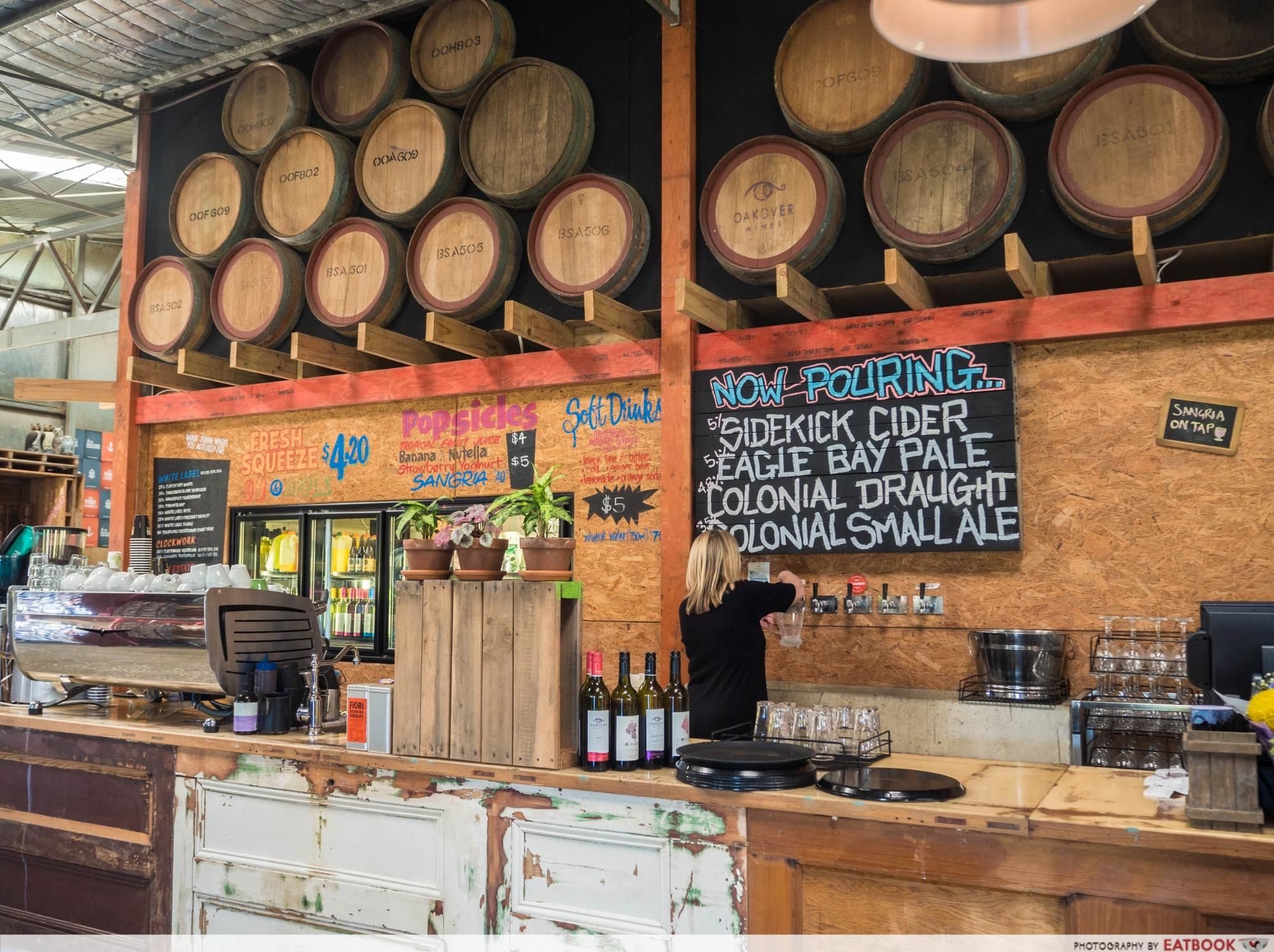 You'll find a host of family-friendly breweries and wineries in Swan Valley, and Oakover Grounds is one of them. Lounge at one of their outdoor tables and soak in views of sprawling grapevines and their lake. Sporty ones can borrow paddleboats at no cost for some afternoon fun. Oakover Grounds has seven varietals of wine available at their cellar door if you're searching for a bottle to bring home.
Address: 14 Yukich Close, Middle Swan, WA 6055, Australia
Opening hours: Daily 10am to 3:30pm
Tel: +61 8 9374 8000
Website
---
5. FiORi Coffee

---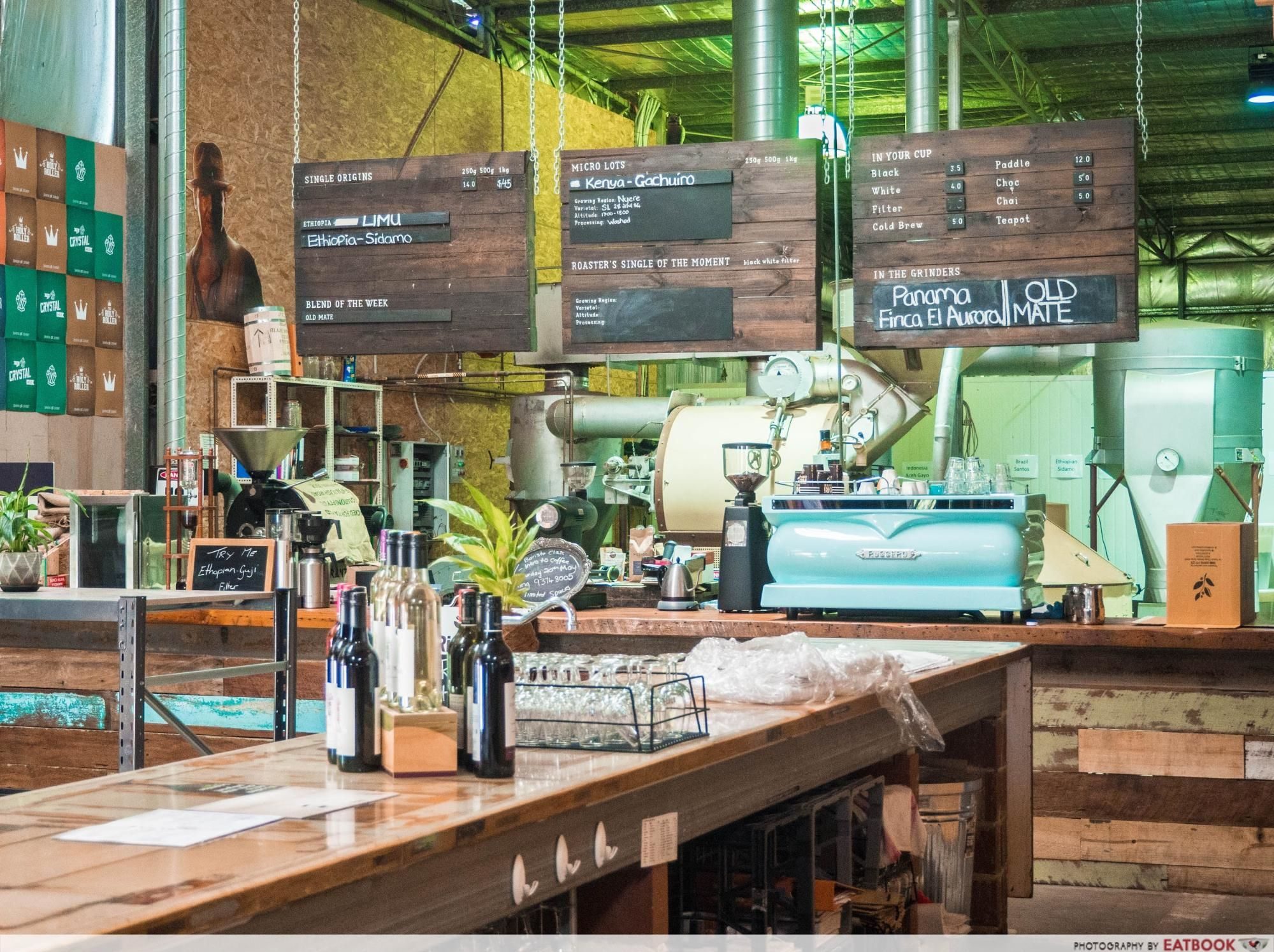 No visit to Australia is complete without an immersion in the local coffee culture, and a cuppa from one the most established coffee roasters in Western Australia is a good place to start. You'll find FiORi Coffee in the same space as Oakover Grounds. They roast their Arabica coffee beans in small batches on the ground, so each batch retains the beans' freshness and fragrance.
Address: 14 Yukich Close, Middle Swan, WA 6055, Australia
Opening hours: Daily 8am to 3:30pm
Tel:+61 8 9374 8005
Website
---
6. House of Honey
---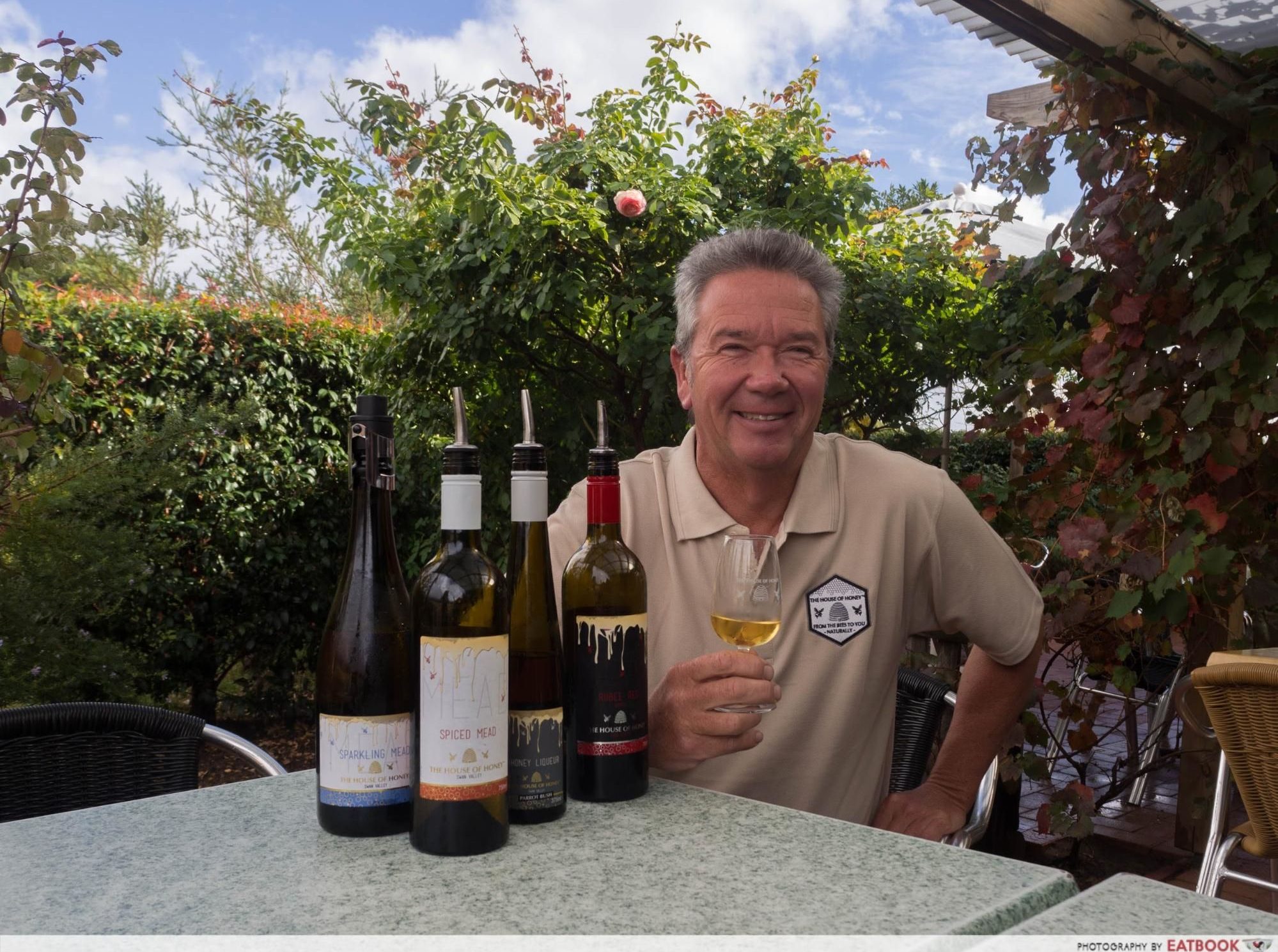 I only learned about mead after a visit to House of Honey. For those who are unfamiliar with it, meads are alcoholic beverages made from fermenting honey with water. I imagined they'd taste like the honey lemon drink my mum makes to nurse a sore throat, so their full-bodied flavours surprised me. Spiced Mead (AUD$28/~S$29) stands out with a savoury layer from a mix of ginger, cinnamon, cloves, and rosemary.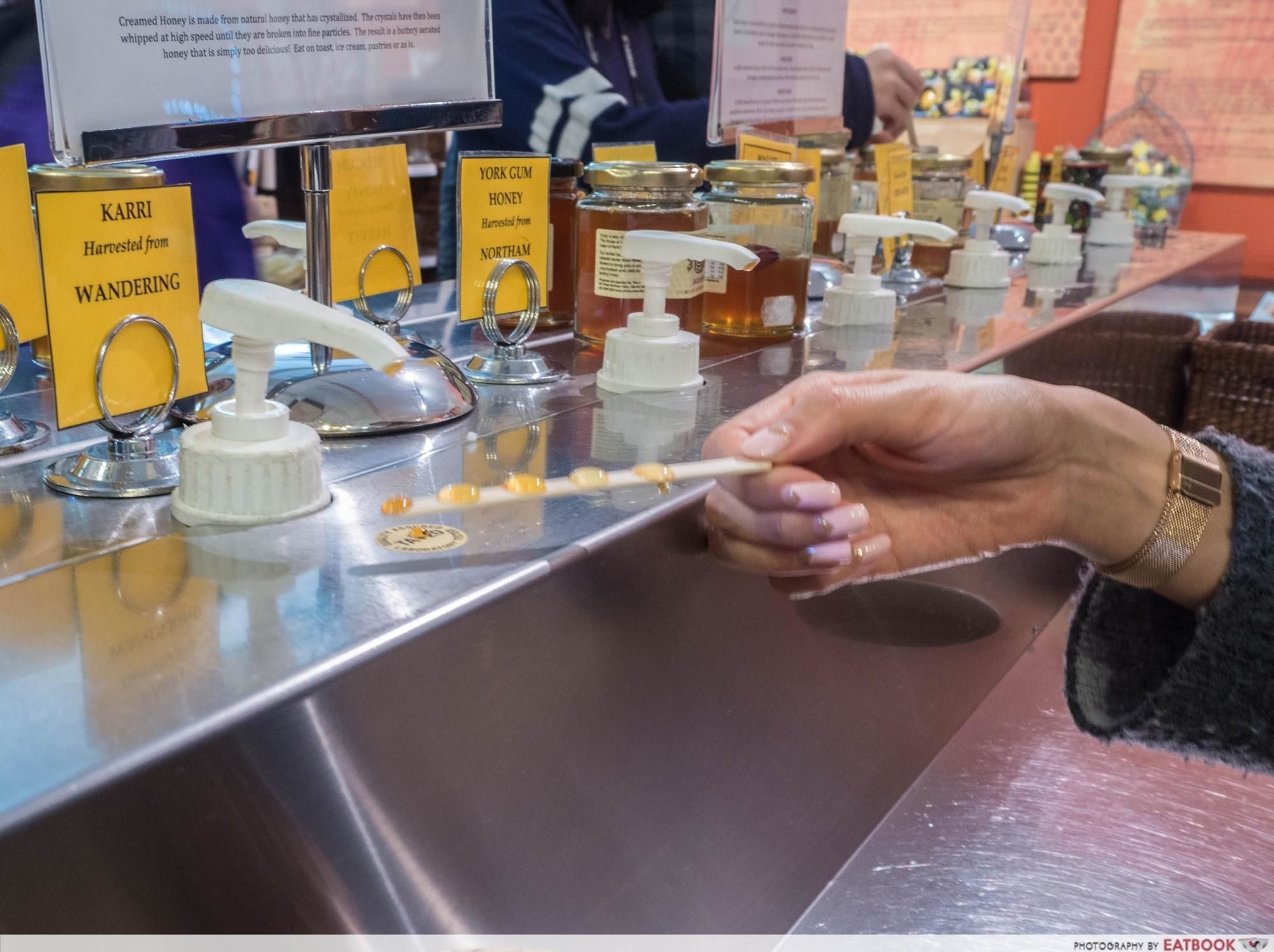 Entering the shop, we were immediately drawn to the honey-tasting station that had more than 10 varieties of honey and flavoured honey. One of the most popular is Jarrah honey as it's unique to Western Australia, and has healing properties said to surpass that of the more popular manuka honey.
Address: 867 Great Northern Highway, Herne Hill, WA 6055, Australia
Opening hours: Tue-Sun 10am to 5pm
Tel: +61 8 9296 3635
Website
---
7. Sandalford Wines

---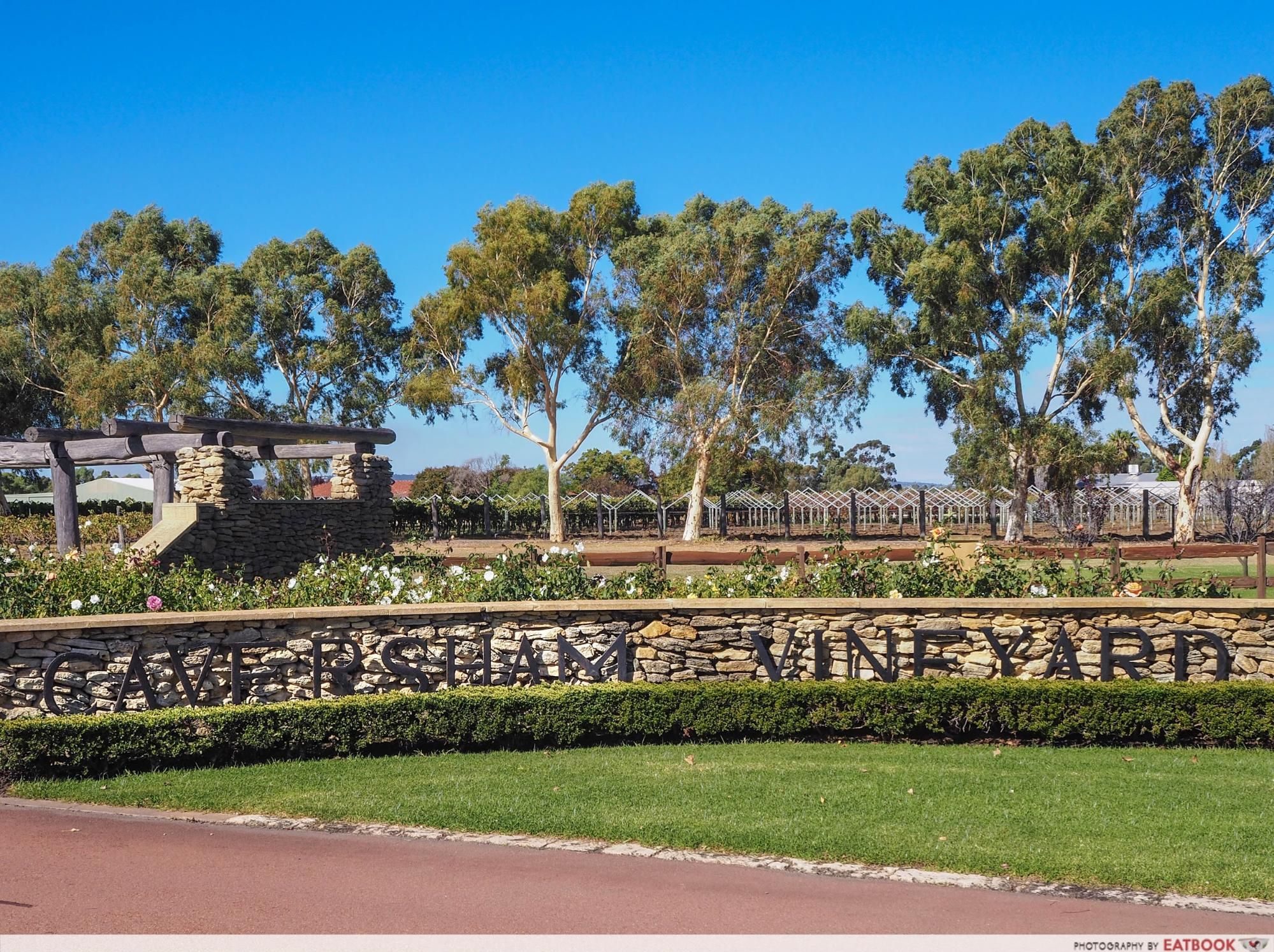 Sandalford Wines is one of the largest and oldest estates in Swan Valley. It's worth joining their Sandalford Experience Tour and Tasting (AUD$25/~S$26 per person for 60 to 75 minutes) to learn about the winemaking process and enjoy the extensive guided wine-tasting session that follows. Alternatively, you may sample the winery's range at their cellar door.
Address: 3210 West Swan Road, Caversham, WA 6055, Australia
Opening hours: Daily 10am to 5pm
Tel: +61 8 9374 9374
Website
---
8. Sandalford Estate Restaurant

---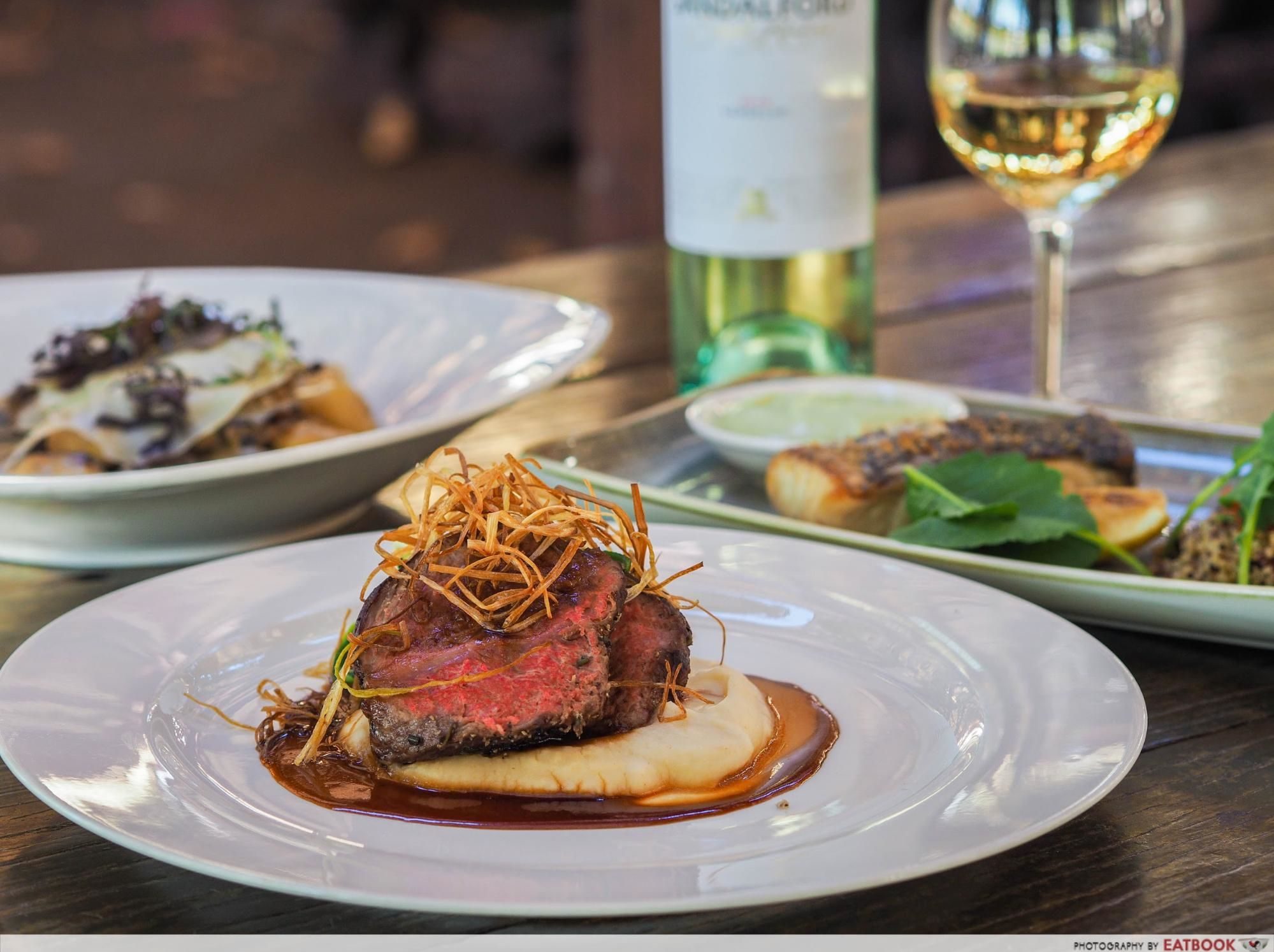 If the awards studding Sandalford Estate Restaurant's entrance aren't an indication, lunch here is not to be missed. I'm not a huge fan of mutton but I single-handedly wiped a serving of Sous Vide Rosemary Smoked Lamb Rump, Creamed Celeriac, Zucchini, Sandalford Cabernet & Quince Jus (AUD$43/~S$44.24) clean. Rosemary fragrance balanced out the meat's flavour, while the quice jus' slight acidity helped cut through the heaviness of the dish.
Address: 3210 West Swan Road, Caversham, WA 6055, Australia
Opening hours: Daily 12pm to 3pm
Tel: +61 8 9374 9374
Website
Menu
---
9. The Cheese Barrel
---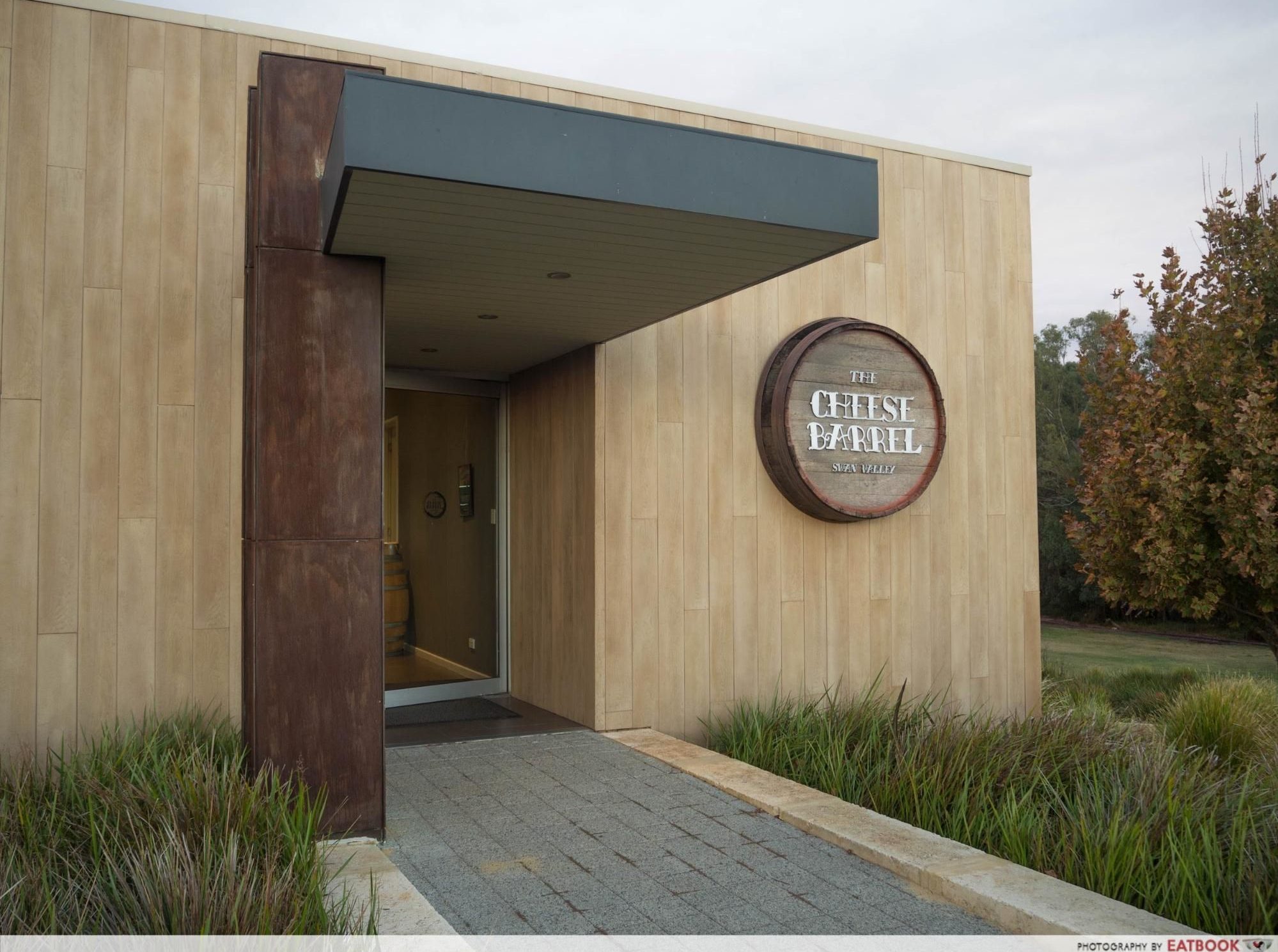 Besides leaving The Cheese Barrel with enough cheese for more than a hundred grilled cheese sandwiches, I also joined their Halloumi Making Workshop (AUD$197/~S$202.78) and made three blocks of cheese in less than two hours. They were delicious when eaten raw and could be customised with different spices and herbs.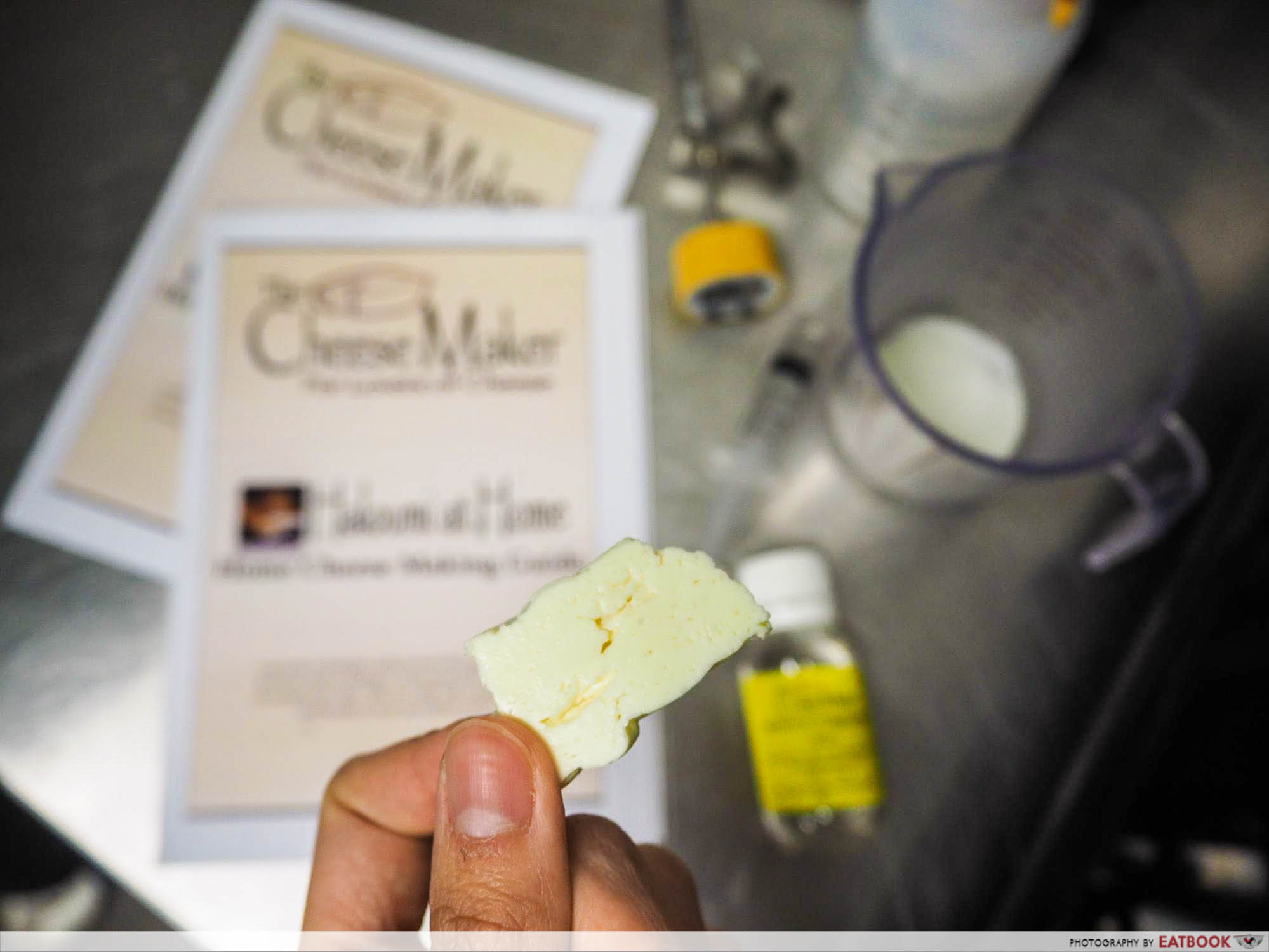 The Cheese Barrel also offers classes for other cheeses such as mozzarella and blue camembert, if you're biased to other varieties. Otherwise, kick back at the beautiful alfresco cafe with one of their cheese boards or customise your own (AUD$35/~S$36.30 onwards for three premium cheeses).
Address: 920 Great Northern Highway, Millendon, WA 6056, Australia
Opening hours: Mon-Tue 11am to 5pm, Wed-Sun 10am to 5pm
Tel: +61 8 9296 4539
Website
Menu
---
10. Feral Brewery
---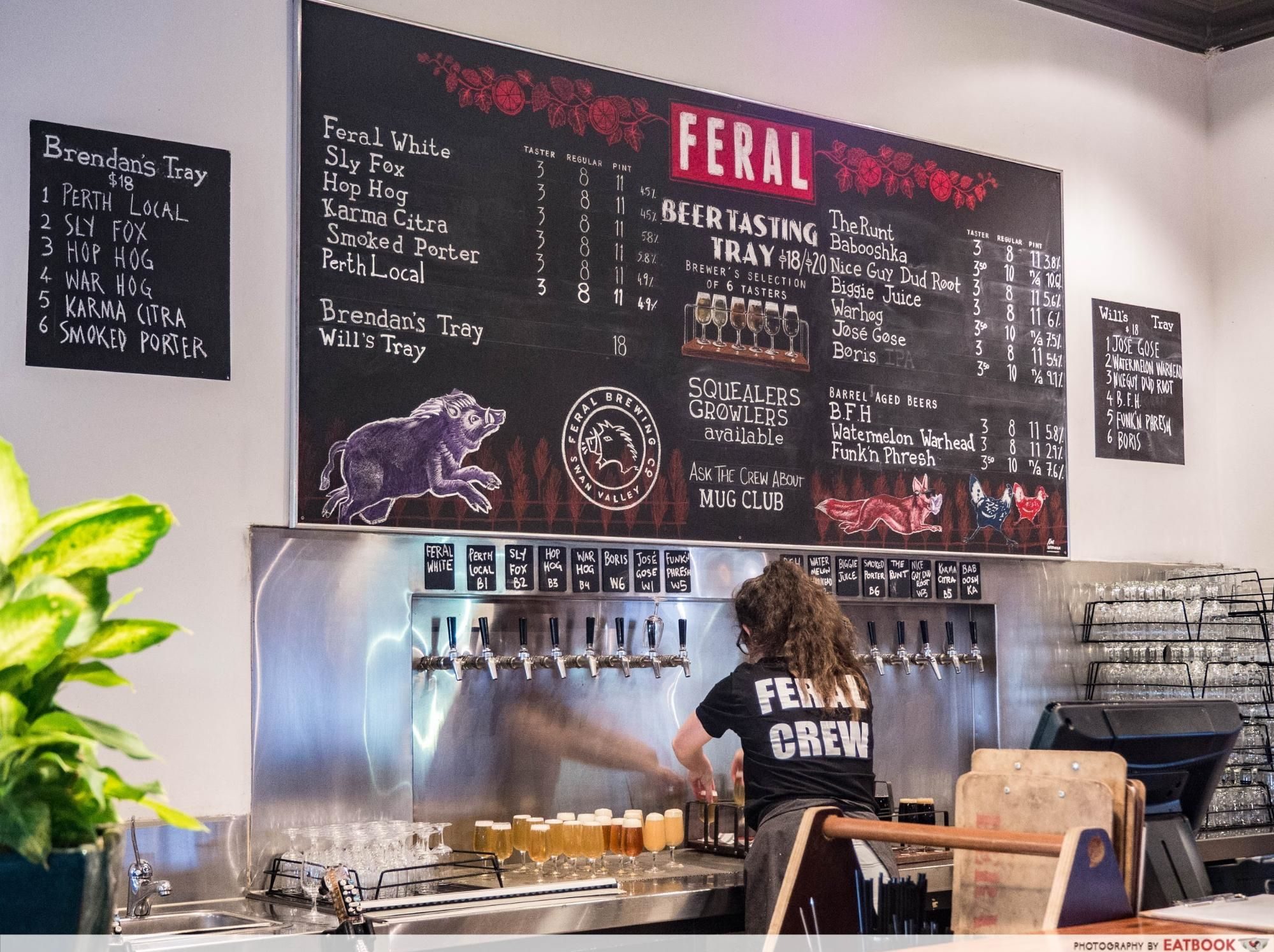 Beer geeks must stop by Feral Brewery. They have 16 taps going at any time, and they cover a range of different styles of beer, so you can get a better idea of which type suits your taste. Karma Citra (AUD$3/$8/$11/~S$3.10/$8.30/$11.40), a dark, malty beer with chocolate and coffee undertones, was a hit at our table.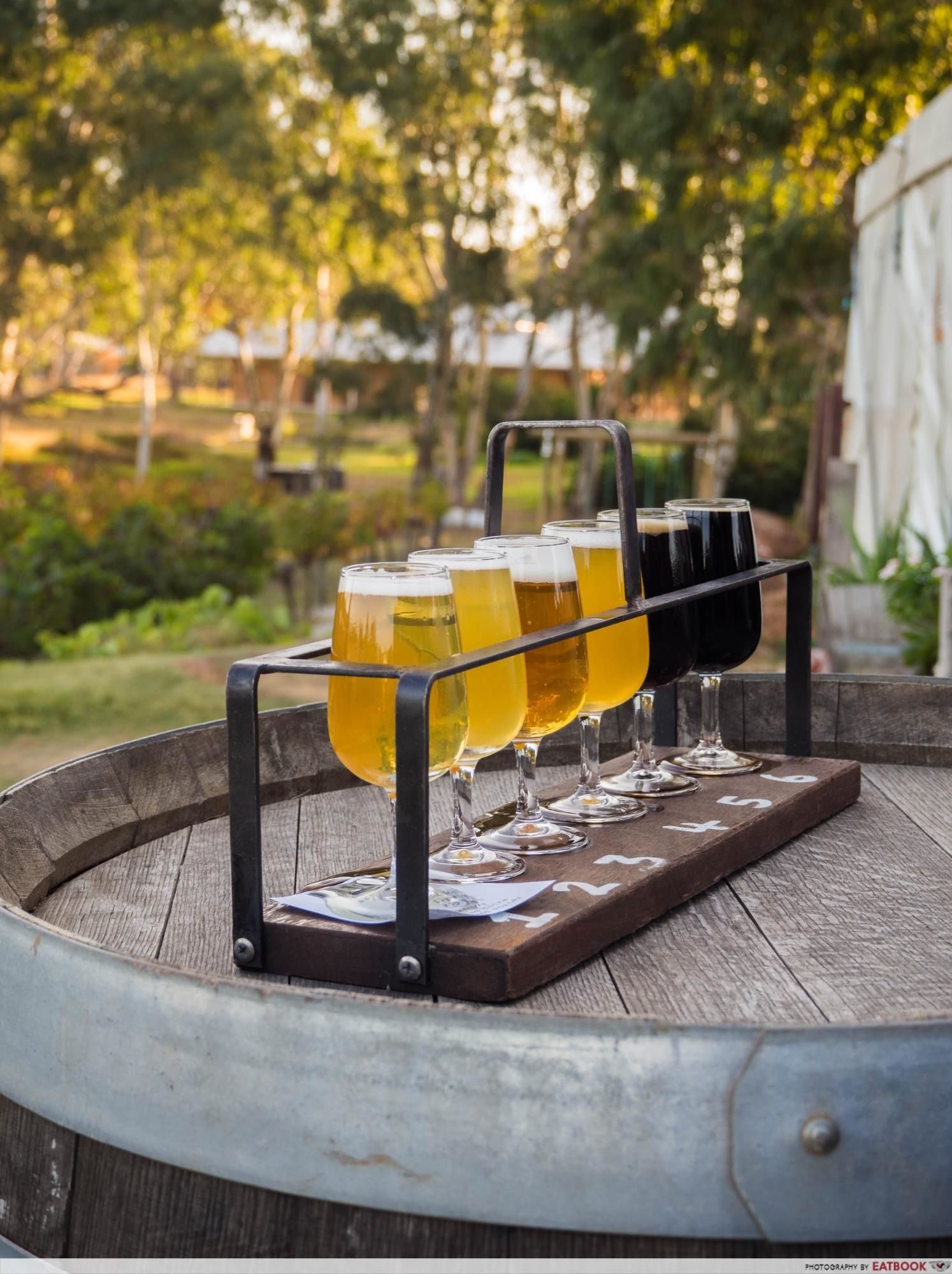 The selection can be overwhelming so we'd recommend starting with a tray of six tasters. Choose Brendan's Tray (AUD$18/~S$18.70) to sample Feral Brewery's classics or Will's Tray (AUD$18/~S$18.70) for their seasonal brews.
Address: 152 Haddrill Road, Baskerville, WA 6055, Australia
Opening hours: Sun-Thur 11am to 5pm, Fri-Sat 11am to late
Tel: +61 8 9296 4657
Website
---
Swan Valley is one of Perth's lesser-known treasures
---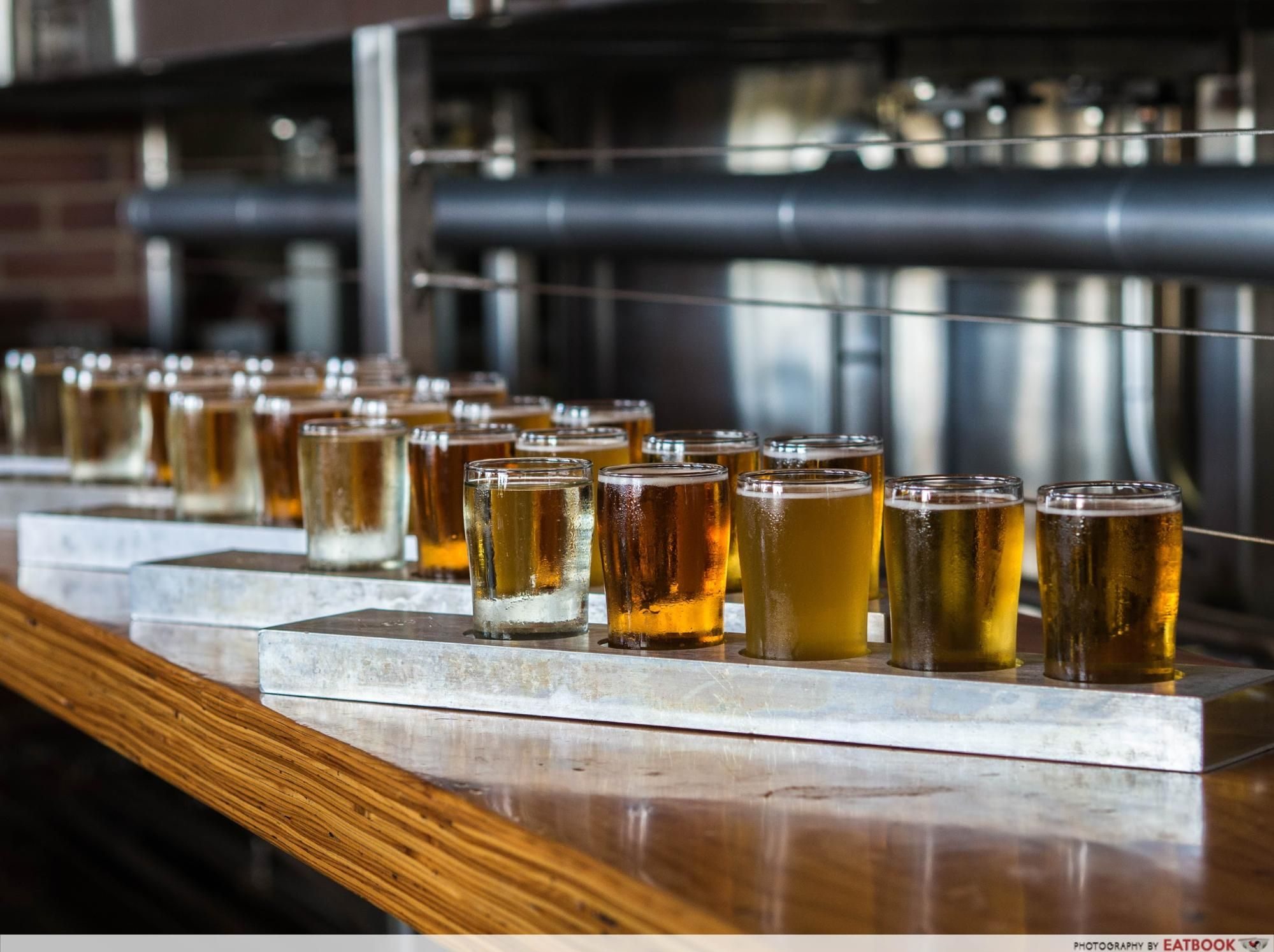 These picks are just a sample of the 150 destinations on Swan Valley's 32km Food and Wine trail, which you can explore by car, bicycle, electric bike, or even on a horse-drawn wagon. The City of Swan has also designed more focused trails such as the cider and ale trail, and a Sweet Temptations Trail that is set to launch in June 2017.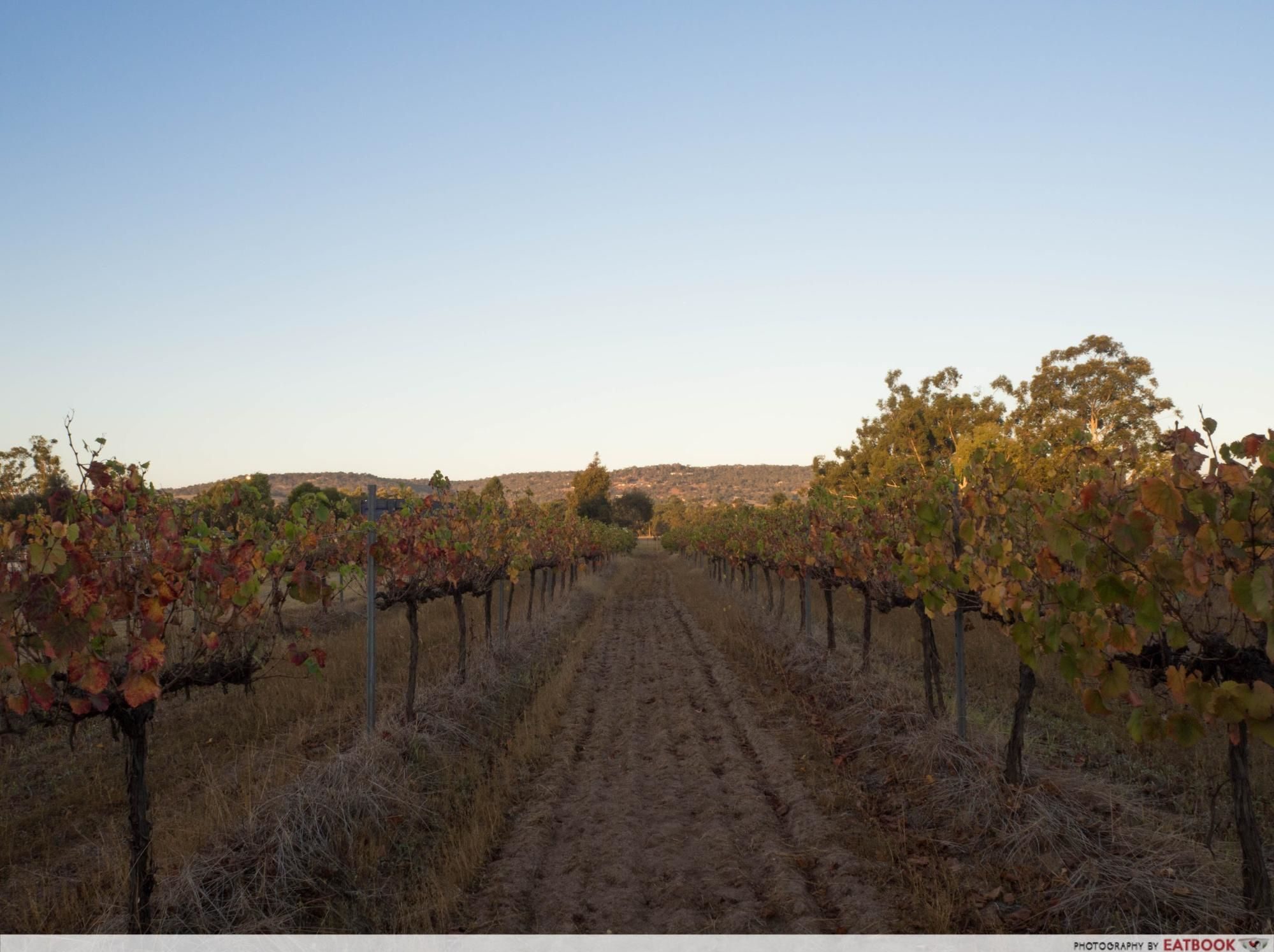 To sweeten the deal, Jetstar's one-way promotional fares start from S$109. Jetstar flies up to three times daily between Singapore and Perth, including two direct flights, making it easy for those who want to maximise their off days.
If wining and dining is your kind of thing, pencil a holiday to Perth and Swan Valley into your calendar; it was undoubtedly one of the top gastronomic adventures of this foodie's lifetime.
This was a sponsored media trip with Jetstar Asia, City of Swan, and Experience Perth.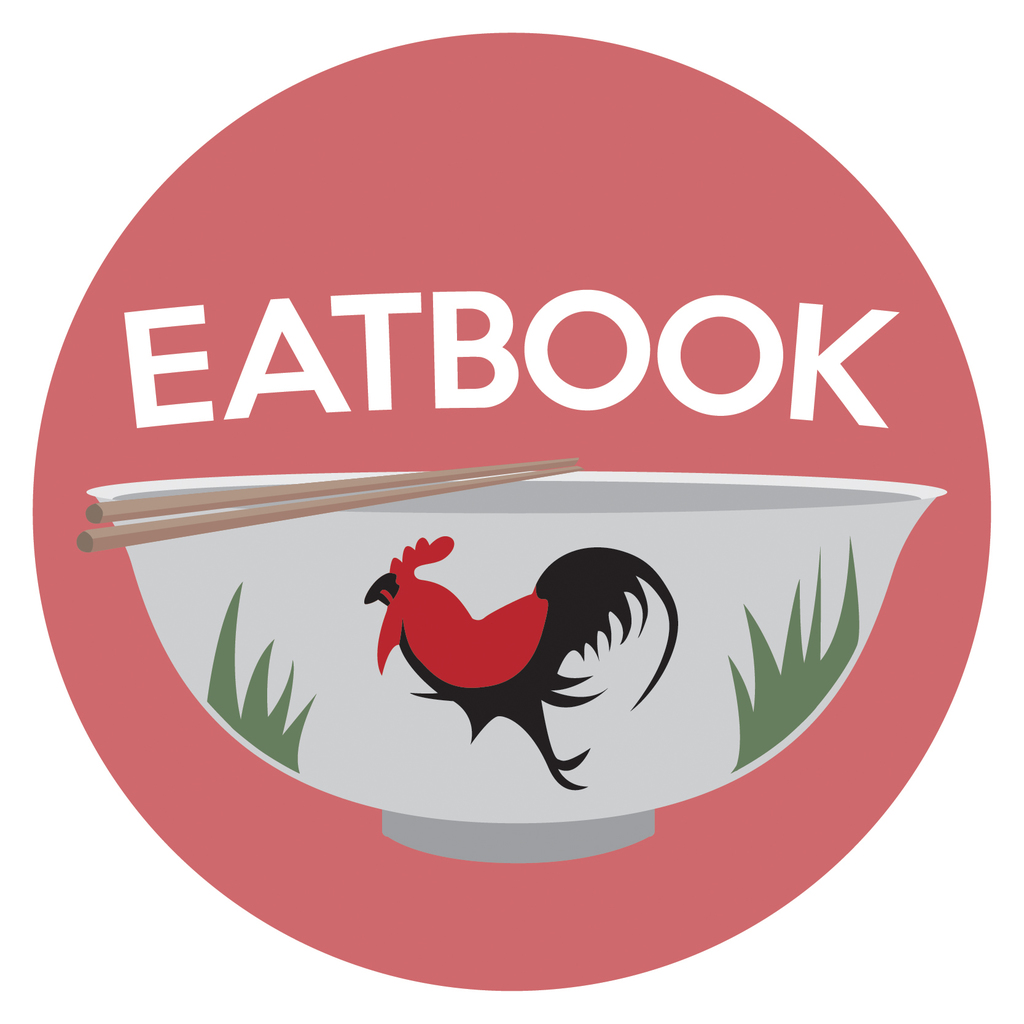 Drop us your email so you won't miss the latest news.