---
Taman Jurong hawker food for the far-Westies
---
I often carry a big school bag to Taman Jurong Hawker Centre, and the stall owners will always ask if I just ended class. My bag is usually heavy with groceries, and even though I'm eager to get home and be free of it, I usually linger for a chit-chat with the hawkers about their children and, these days, my work.
The multi-storey hawker centre is a few blocks from where I live. At the first floor is a wet market, while the hawker stalls occupy the second and third floors. Food here is sold at some of the lowest prices I've seen in hawker centres all around Singapore. Some of the most popular stalls have retained their prices, despite higher costs, without compromising on quality and quantity. Here are 10 hawker stalls to visit if you ever find yourself in my hood.
---
1. 58 Minced Meat Noodles

---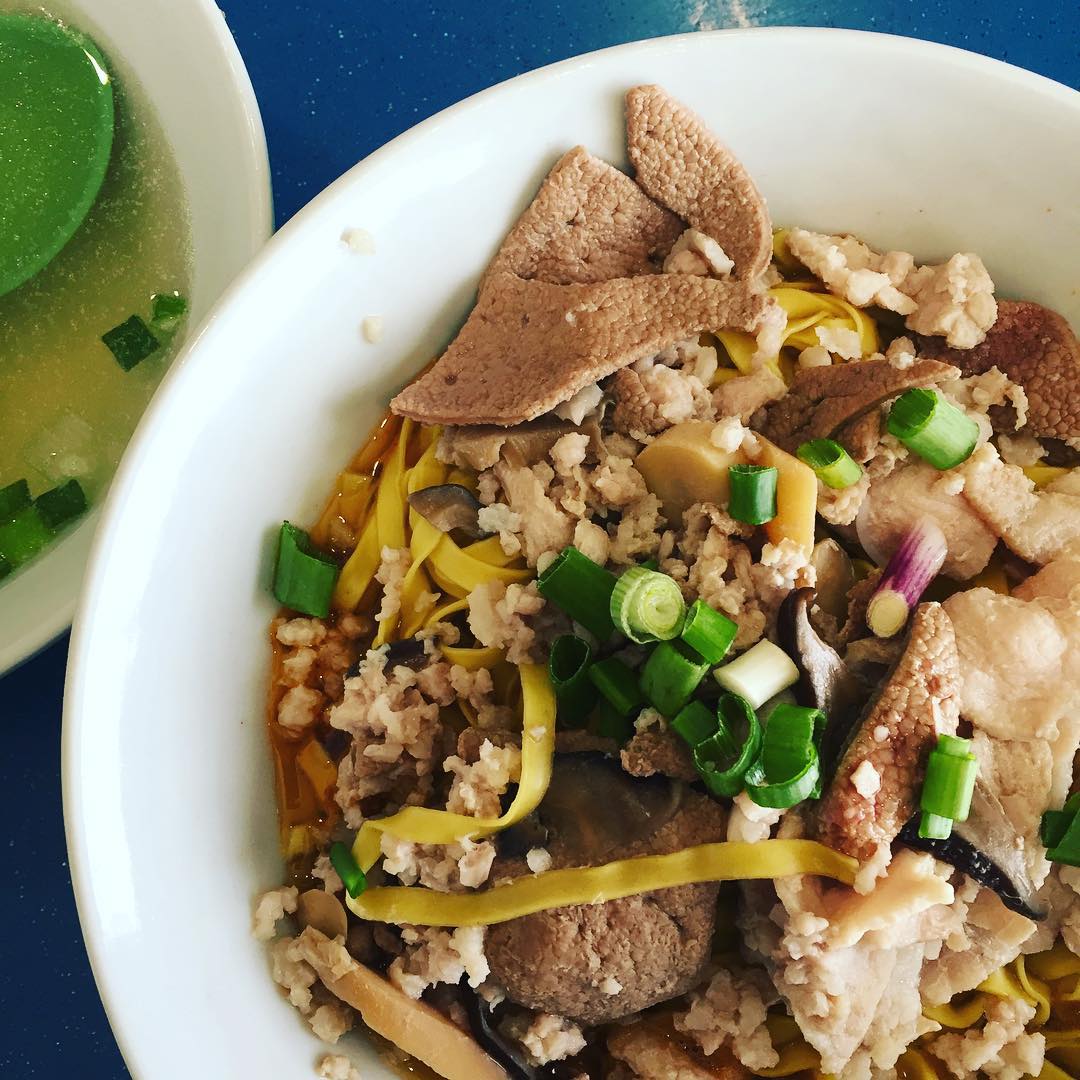 Image credit: @kkkevin
Bak Chor Mee ($3/$3.50) from 58 Minced Meat Noodles comes with mee pok that's soft but not soggy, and mixed with a copious amount of sweet chilli sauce. Savoury and flavourful, this bowl of Bak Chor Mee has liberal amounts of pork lard bits that crackle in your crunch. Don't forget to help yourself to the black vinegar provided for a stronger flavour. Generous amounts of minced pork and pork liver retain their natural flavour with mushrooms sauteed old-school style. Wash it down with mildly sweet soup on the side and you'll know why this stall is famous.
Address: #03-150
Opening hours: Thur-Mon 6am to 2pm
---
2. B.B.Q Seafood  
---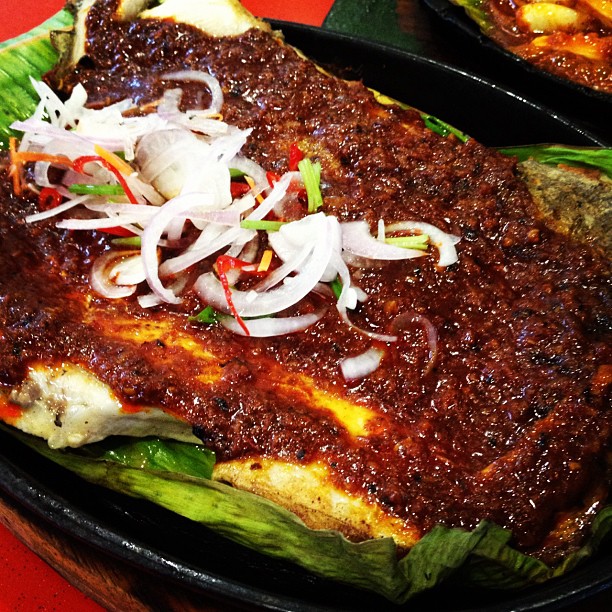 Image credit: @mint_berries
B.B.Q Seafood's Sambal Stingray ($10/$13) comes beautifully browned on the exterior, with intensely tangy and spicy sambal slathered over a thick and meaty piece of stingray. Fresh slices of onions provide mild relief from the sniffling-inducing spiciness. Tender and succulent meat melts in your mouth while boasting aromas of fresh herbs. It's little wonder why people have travelled from the opposite end of Singapore for this famed seafood hawker stall. It's a dish that can be seen on most tables, especially during dinner time.
Address: #03-178
Opening hours: Mon-Fri 3pm to 9pm, Sat-Sun 10pm to 9pm. Closed every alternate Thursday.
---
3. Tien Lai Rice Stall  
---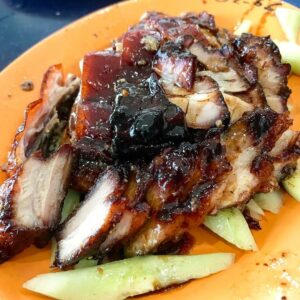 Image credit: @yurussell
Tien Lai Rice Stall gives you the solution to roast duck, roast pork, and char siew cravings. Their succulent roast duck is piquant with spices and biting in releases smokiness trapped under its skin. Dab on hei bi hiam (spicy dried shrimp sambal) on a chunk of duck for extra flavour. The char siew glistens with a slight char around the edges, and even though the meat is firm, the thin slices make it easy to chew. The roast pork chunks have a good ratio of meat to fat. A regular plate with one portion of meat goes at $3.
This roast duck stall sees a never-ending line before it even opens and sells out soon after noon. Whenever a craving hits, I make sure to go down early so it doesn't get sold out while I'm in mid-queue. It happened once. I was miserable and so was everyone before and after me.
Address: #02-66
Opening hours: Sun-Fri 9:30am to 1pm
---
4. Feng Zhen Lor Mee 
---

Image credit: @plutoniumignite
Another stall with a constant long queue, Feng Zhen Lor Mee's most popular dish is their traditional Lor Mee ($3). Their superbly thick gravy is flavourful yet not too starchy. The added garlic, vinegar, and chilli elevates the dish, and you can request for more for an even stronger flavour. Their handmade fried pork balls provide a crunch in the goo. Pork belly braised in the lor (braising sauce) absorbs the flavours of the full-bodied gravy that's loaded with fishcake, ngoh hiang and half a braised egg. Fish Lor Mee ($3.50) adds lightly battered, flaky fried fish to the mix.
Address: #03-146
Opening hours: Tue-Sat 5am to 3pm
---
5. Sikkander's Briyani

---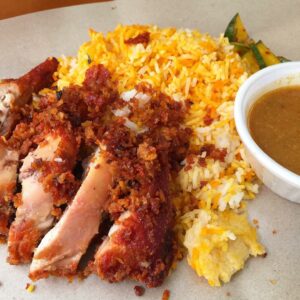 Image credit: @jt6263
Chicken Briyani ($3.50) from Sikkander's Briyani is a simple hawker pleasure. Chicken is consistently tender on the inside while being crispy on the outside. Although it's pre-fried and left on display, it retains its goodness. A dip of aromatic curry comes separately so splash some over the long grains of fragrant briyani rice that is perfumed with spices. Taken with tangy archar, each spoonful is filled with the goodness of curry rice and tender chicken textured with crumbs.
Address: #02-100
Opening hours: Daily 5am to 7pm
---
6. Tom's Kitchen
---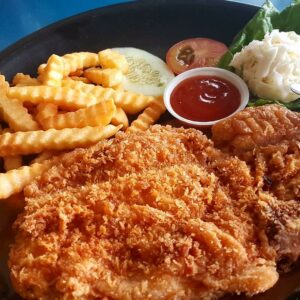 Image credit: @tiggermimi
After ordering from Tom's Kitchen, expect to wait 10 minutes for a freshly prepared plate of steaming Western grub. Chicken Chop ($5) is gorgeously tender and succulent. The seared exterior is crispy and releases a smoky char. Under your chicken chop is a copious amount of brown sauce, keeping it from going soggy fast. With a side of crinkle fries and coleslaw, it's an affordable meal of satisfying, filling Western food.
Address: #03-130
Opening hours: Thur-Tue 12pm to 8:45pm
---
7. Hai Zhen

---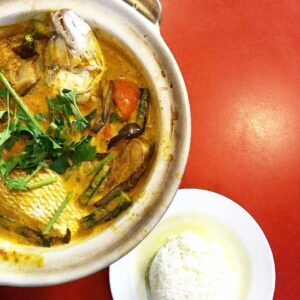 Image credit: @angwman
For a hearty zi char meal, try a Curry Fish Head (from $20) from Hai Zhen. A big and meaty fish head swims in an appetite-whetting curry that is mildly spicy. It is absent of fishiness as the owner insists on using fresh fish daily. Drizzle some full-bodied and tangy curry over a bowl of warm rice. Generous amounts of brinjal, okra, tomatoes, and pineapple elicit that tasty, sourish taste. Also consider their Assam Fish Head (from $20) when you visit again!
Address: #03-166
Opening hours: Sun to Fri 11am to 2pm, 4pm to 9pm
---
8. Xin Sheng Gor Hiang Prawn Cracker

---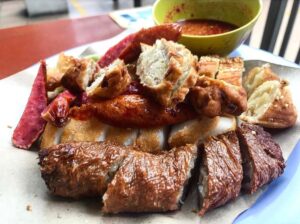 Image credit: @mxwittawat
Crispy Prawn Crackers ($1.30 each) from Xin Sheng Gor Hiang Prawn Cracker are tasty and not greasy. Their Ngoh Hiang ($1.30) slices boast a moist inside, and are robust with wu xiang fen (five spice powder). Grab a Taiwan Sausage ($1.30), Century Egg ($1.30), and Prawn Roll ($1.30) as accompaniments to their Fried Beehoon ($1/$1.20) that is sufficiently moist and tasty. For spicy food lovers, dip your fried food into chilli that leans to the sweeter side.
Address: #03-163
Opening hours: Daily 11am to 10pm
---
9. Butternut
---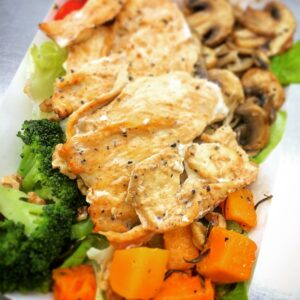 Image credit: @veirolife
One of the newer stalls, ButterNut offers hearty Western dishes such as ButterNut Chicken Pizza ($7), but it also caters to those who are looking to eat clean in the suburbs with salads. Like a typical salad joint, you can choose your meat, base, and sides. Meat choices include chicken, duck, salmon, and ebi, with prices ranging from $2 to $2.50. Then choose from brown rice, quinoa, mixed greens, and tri-colour fusilli at $1.50. Next, add sides for $1.50 or $2 and complete your salad with a dressing. What's more, you can message your order to their Facebook page with a pick-up date and time before they open!
Address: #02-108
Opening hours: Tue-Thur 11am to 2pm, 6pm to 9pm
---
10. Xiang Wei Fried Kway Teow Mee  
---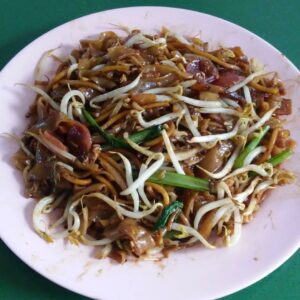 Image credit: @vaughantan
A plate of Char Kway Teow ($2.50/$3/$3.50/$4) from Xiang Wei Fried Kway Teow Mee is steaming and fragrant. Each mouthful of it is moist and lightly sweet, and comes with bits of char. When you chew, the kway teow is slightly bouncy, and its texture is enhanced by fresh and crunchy bean sprouts and chye sim. Lup cheong (Chinese sausage), egg, strips of fishcake, and juicy cockles add to its flavour.
Address: #02-90
Opening hours: Wed-Mon 10am to 7pm
---
Journey to the West
---
Taman Jurong Hawker Centre is truly one of the gems of the West. We all have our favourite hawker centres and I've found this to be mine in spite of the many popular ones in town. I've eaten at most of the more well-known stalls but I still frequent them despite having lived nearby all my life because they simply induce cravings. Swing by the next time you're in the area and try it for yourself. For those who live in the East, check out Whampoa Market or Old Airport Road Market as well!
Address: 3 Yung Sheng Road, Singapore 618499
Nearest MRT Station: Lakeside
---
Featured image taken from Instagram user @plutoniumignite's post.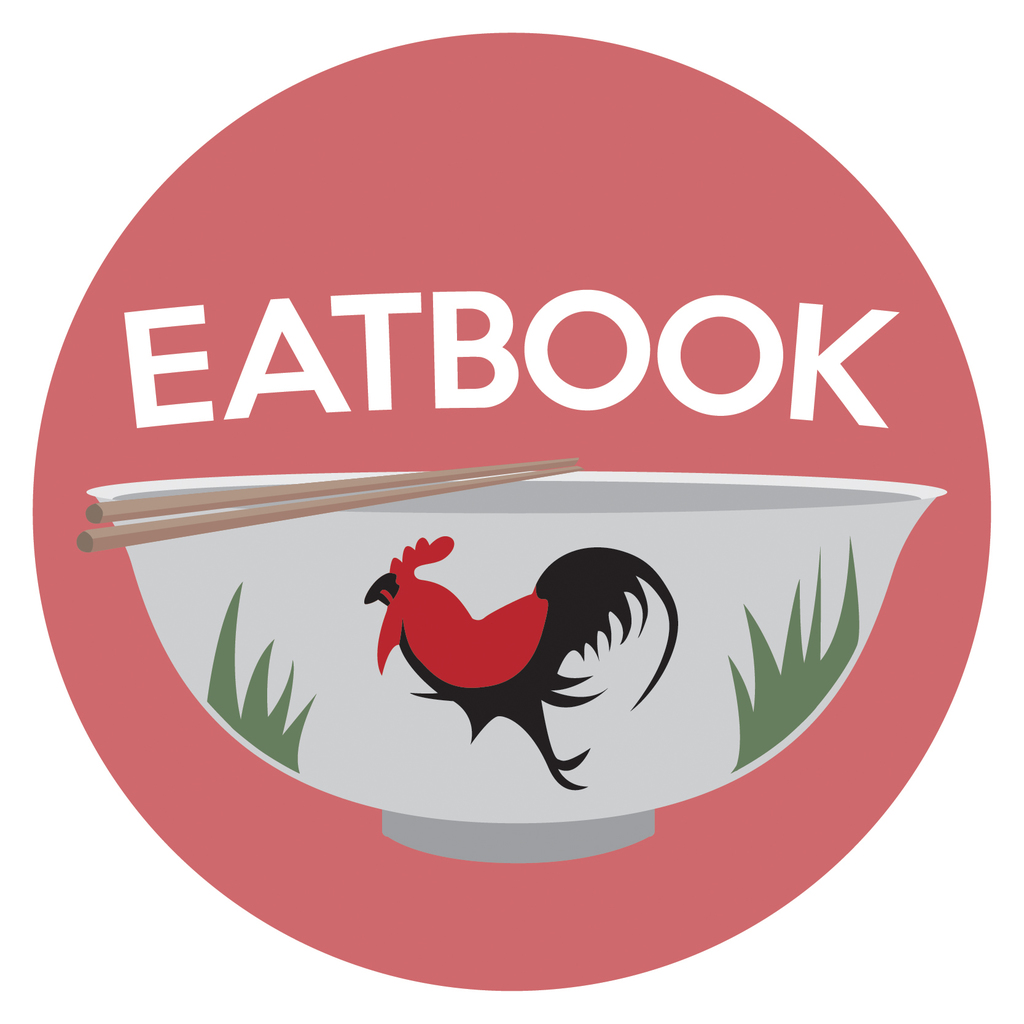 Drop us your email so you won't miss the latest news.