---
The Missing Pan's New Menu
---
Natives of Bukit Timah will be familiar with The Missing Pan, a popular cafe and bakery pushing out brunch items and artisan bread to the hungry cafe folk of the west.  The establishment has recently undergone some changes including an exciting new menu featuring some hearty and savoury bites. Here's the lowdown.
---
New Menu Items
---
Leg of Lamb / Spanish Octopus Salad ($15)
---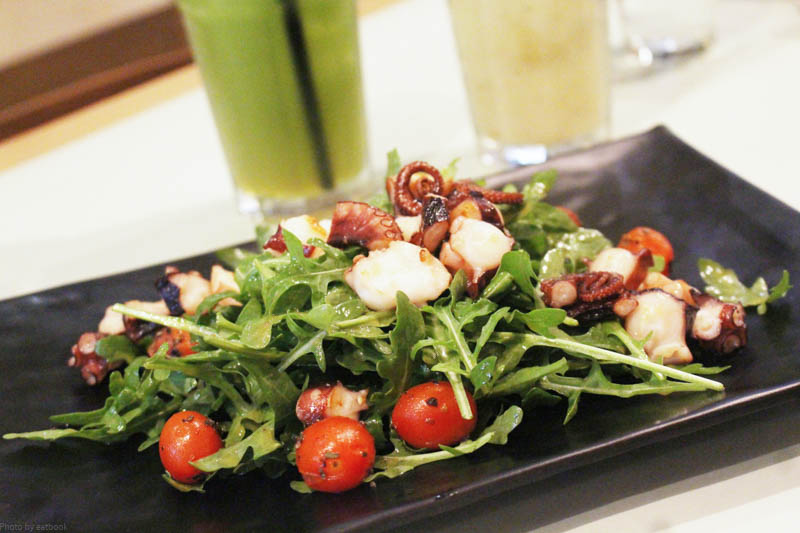 Health freaks will be happy to know that the salad menu has been revamped and now feature healthy mixes like Leg of Lamb ($15) and Spanish Octopus ($15) adding some variety to frequent lovers of the shrubs.
The salads were well seasoned and dressed while the gamey lamb is balanced by the accompanying salad. It's no eye-popping experience but I enjoyed it's simplicity.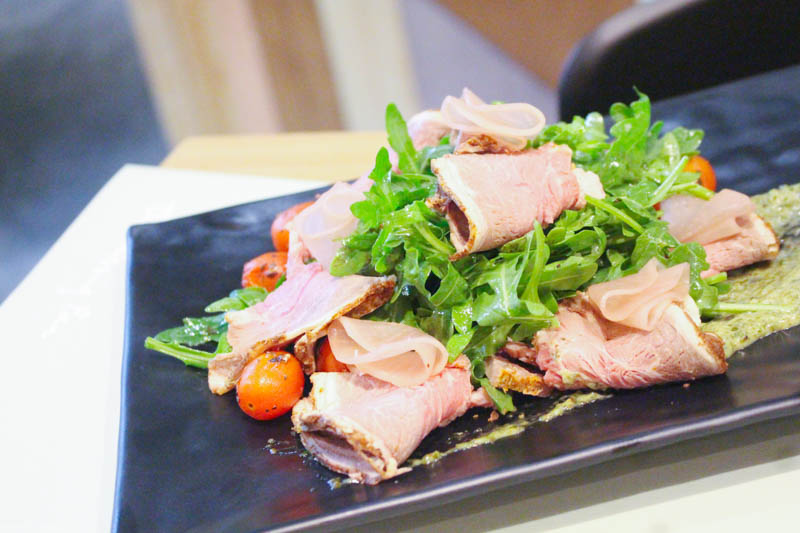 ---
The Quack Quack Eggs Benedict ($19)
---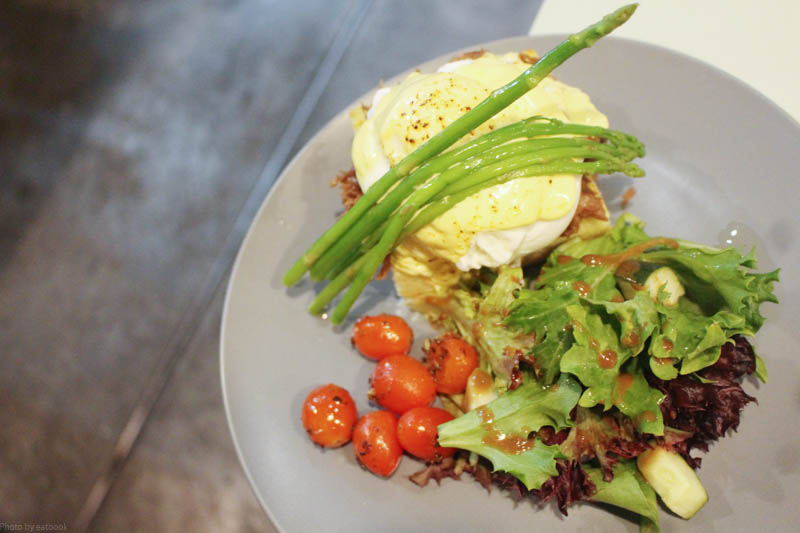 Breakfast lover need to fret, the menu change also introduces some zany items to the extensive egg laden repertoire. The Quack Quack Eggs Benedict ($19) Packs a flavourful punch with the addition of duck rillette pushing the savoury element of the dish for all you hearty eaters out there.  
I liked the savouriness of the whole dish, and egg coated duck rillette on toasted brioche turns out to be quite a winning combination.
---
Pulled Beef Burger ($27)
---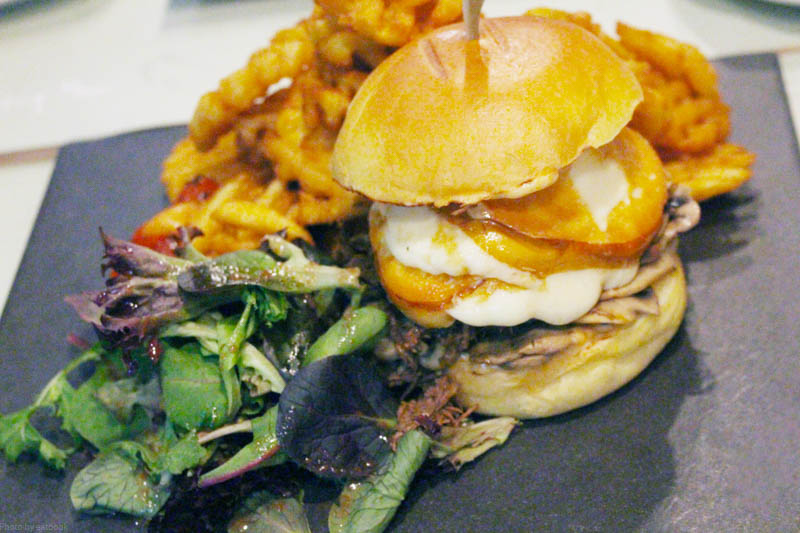 Conservatives can indulge in the Pulled Beef Burger ($27) topped with wild mushrooms, smoked scarmoza cheese with waffle fries, You can't really go wrong with it, fans of cheese will love this too, the scarmoza packs a powerful punch, which goes well with the heartiness of the beef.  
---
Desserts
---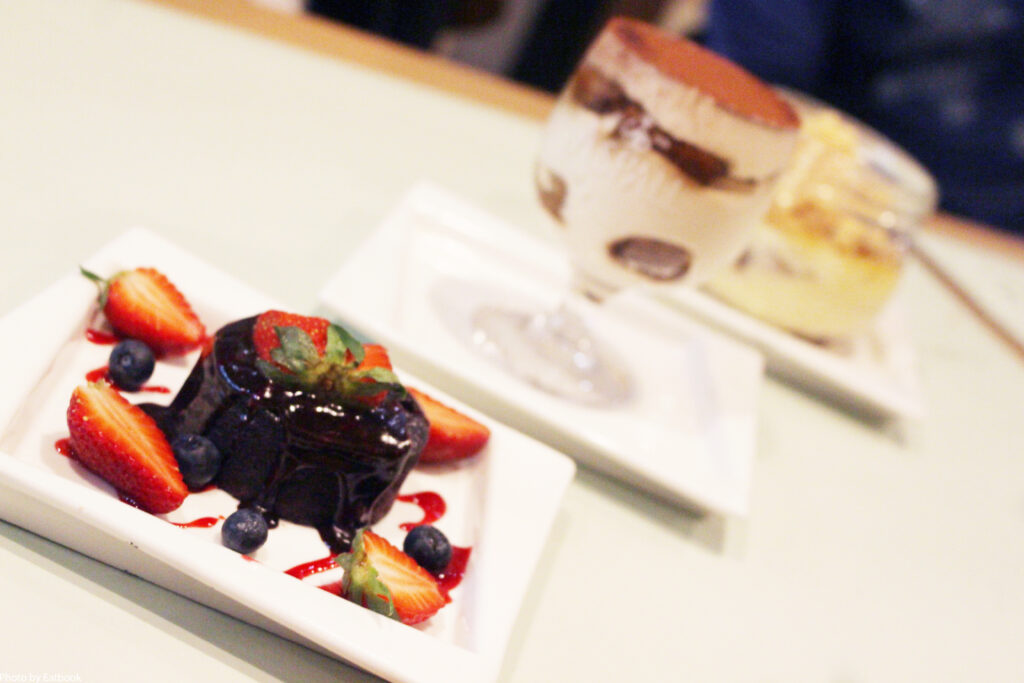 Give in to your sweet tooth with a light and fluffy tiramisu ($12).  The taste of coffee isn't overwhelming, and the texture is something to savour.  If you prefer something heartier, the Mini Molten lava Cake ($6) ought to hit the spot for you. the sweet decadent chocolate  will send hardcore chocoholics or dabblers into overdrive!
---
Check out The Missing Pan
---

If you're in Bukit Timah or if you're looking for a quaint cafe to check out, be sure to drop by and experience some of these new dishes.
Opening Hours: Tues-Sun: 9am -10pm
Contact: 6466 4377
Address: 619D Bukit Timah Rd
This post was brought to you by The Missing Pan