The Travelling Spoon ready-to-eat hawker meals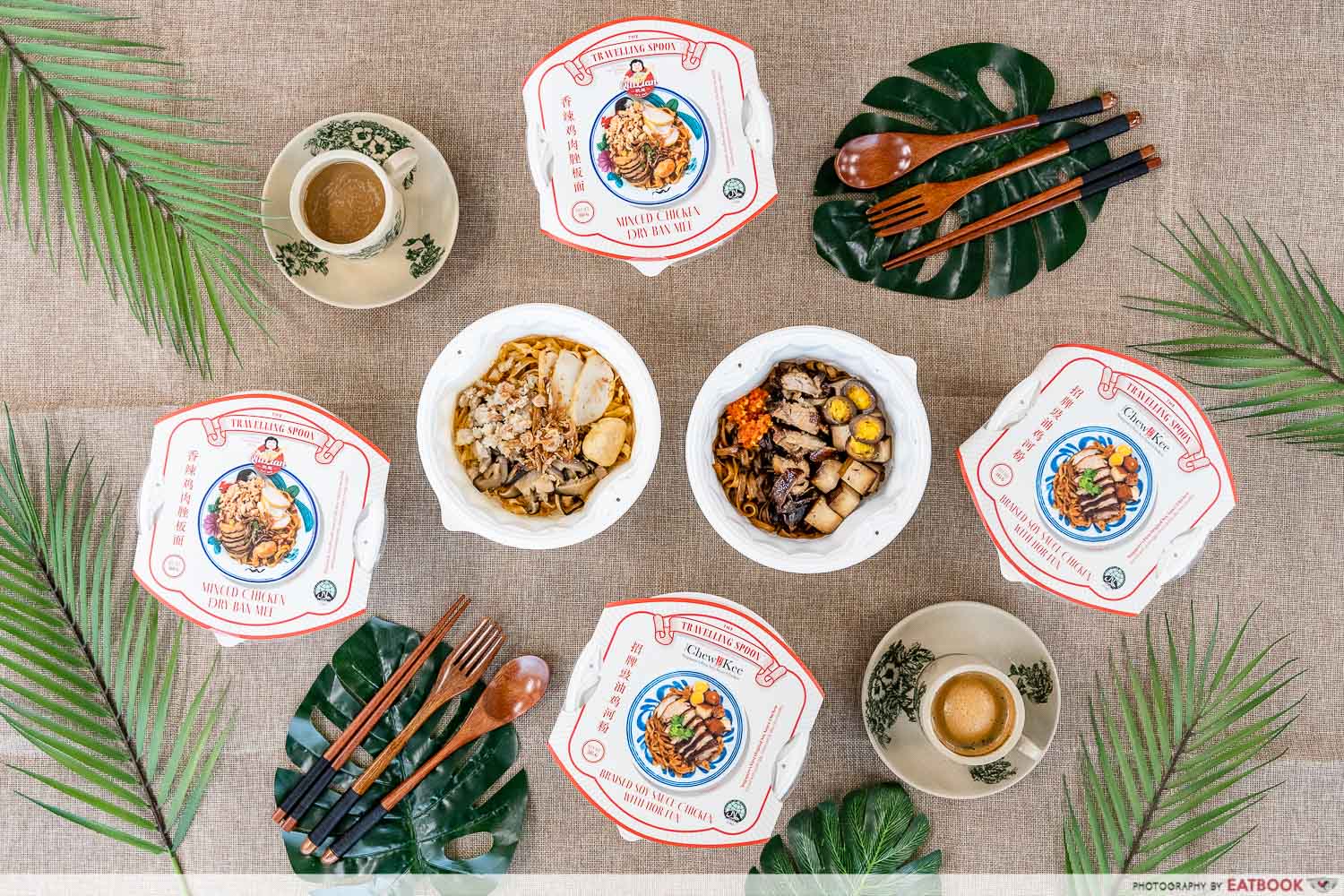 I love getting my meals from hawker centres, because nothing quite hits the spot like affordable local fare. The problem, however, is that some of my favourite hawker stalls don't open till late, and when I want hearty hawker dishes after working overtime, or for supper, I'm left with only a small pool of options nearby. That is, until I found out about The Travelling Spoon.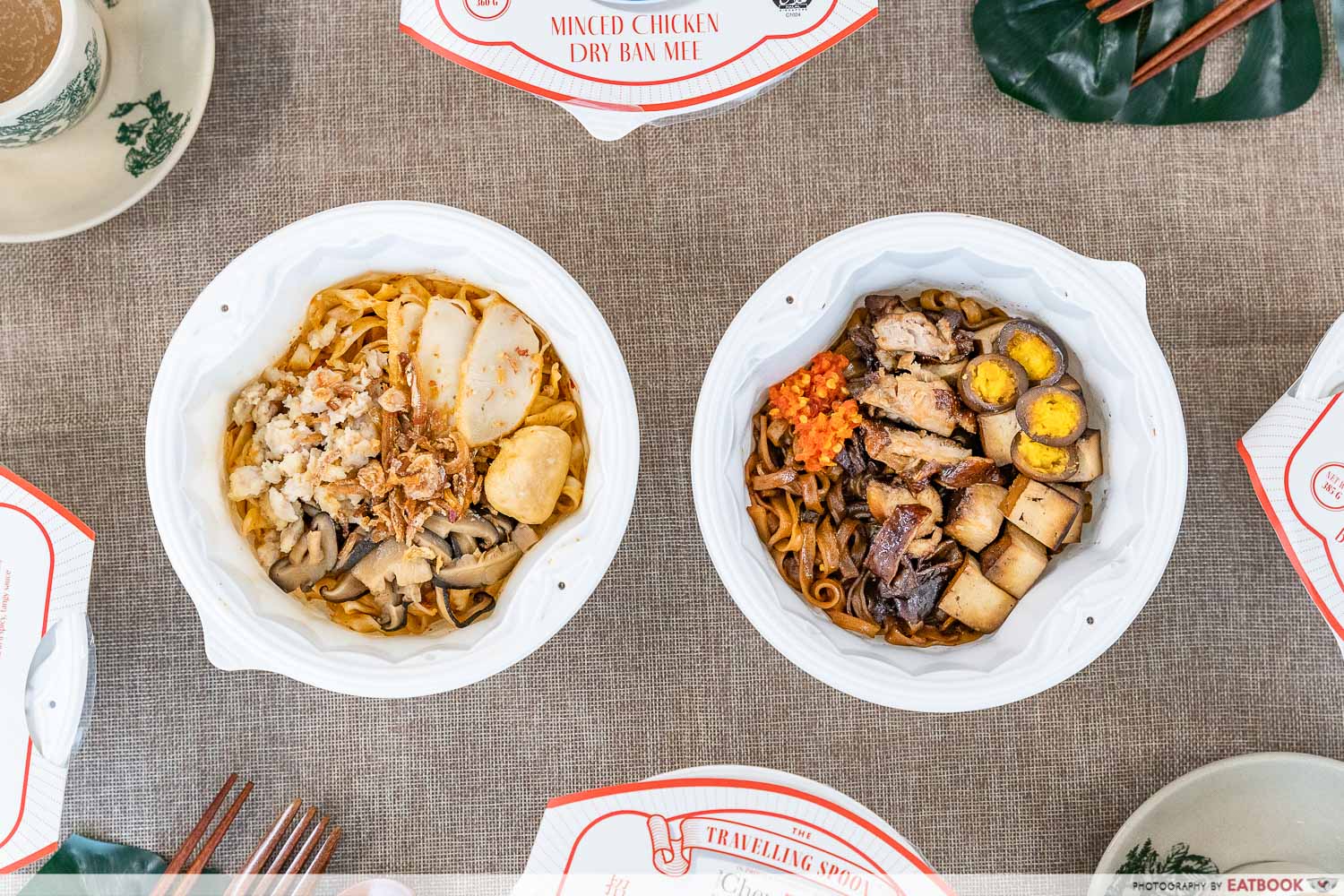 The brand is turning beloved dishes from heritage hawkers into ready-to-eat meals, and launching them at 7-Eleven outlets islandwide. This means you can get true-blue Singaporean dishes no matter the time of day by just popping into the nearest 7-Eleven outlet.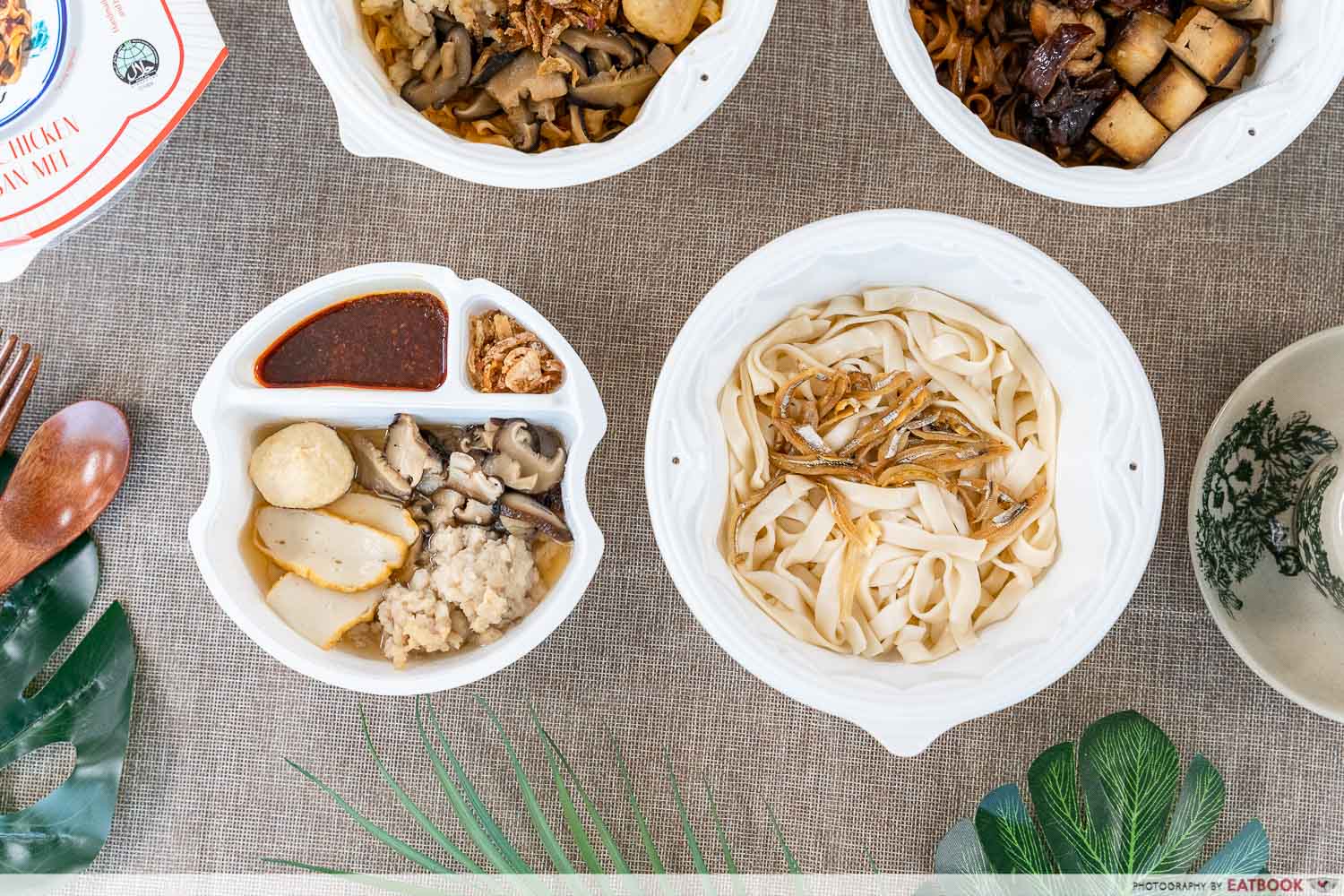 The Travelling Spoon will debut with two ready-to-eat items: Qiu Lian Minced Chicken Dry Ban Mee, and Chew Kee Braised Soy Sauce Chicken with Hor Fun. What's more, they're halal-certified!
Qiu Lian is known for being the OG brand that introduced ban mian to locals. Established in 1988, Qiu Lian grew from a single store to a beloved household name. Their growth is fuelled by top-notch quality through time, as evinced by this Minced Chicken Dry Ban Mee.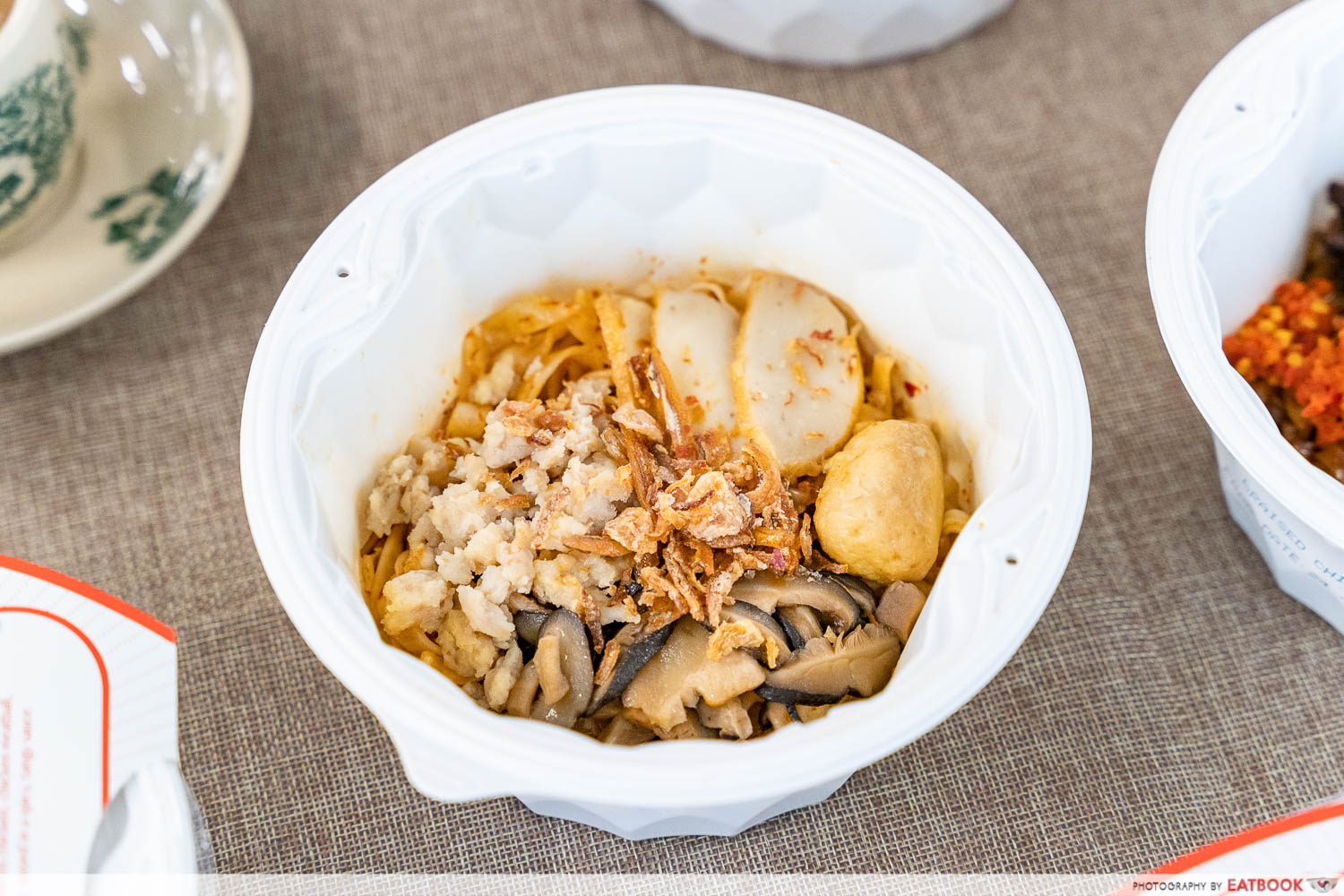 Qiu Lian's QQ signature ban mee noodles are generously topped with minced chicken, braised mushrooms, fishcakes and a meatball. The combo is then dressed in a spicy, shiok sauce for extra oomph. This dish is created exclusively by The Travelling Spoon in collaboration with Qiu Lian, and has all the trademark flavours you know and love from Qiu Lian.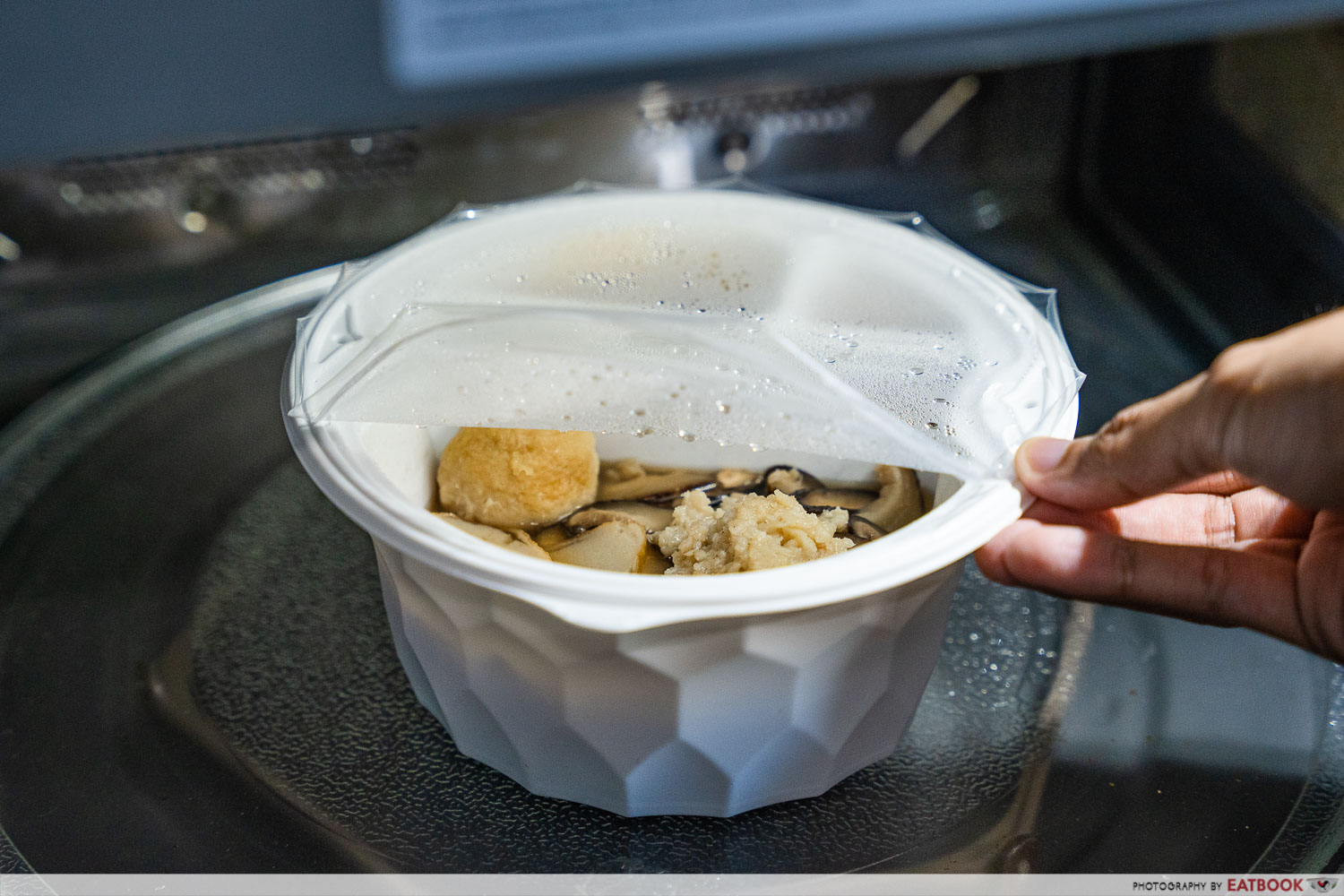 Simply pop this into a microwave, and after four minutes, you have a meal that takes your late-night Maggi mee supper to new heights. The great thing about these ready-to-eat meals is that you can also jazz them up with ingredients you have at home, so feel free to add on a runny onsen egg or some chopped scallions.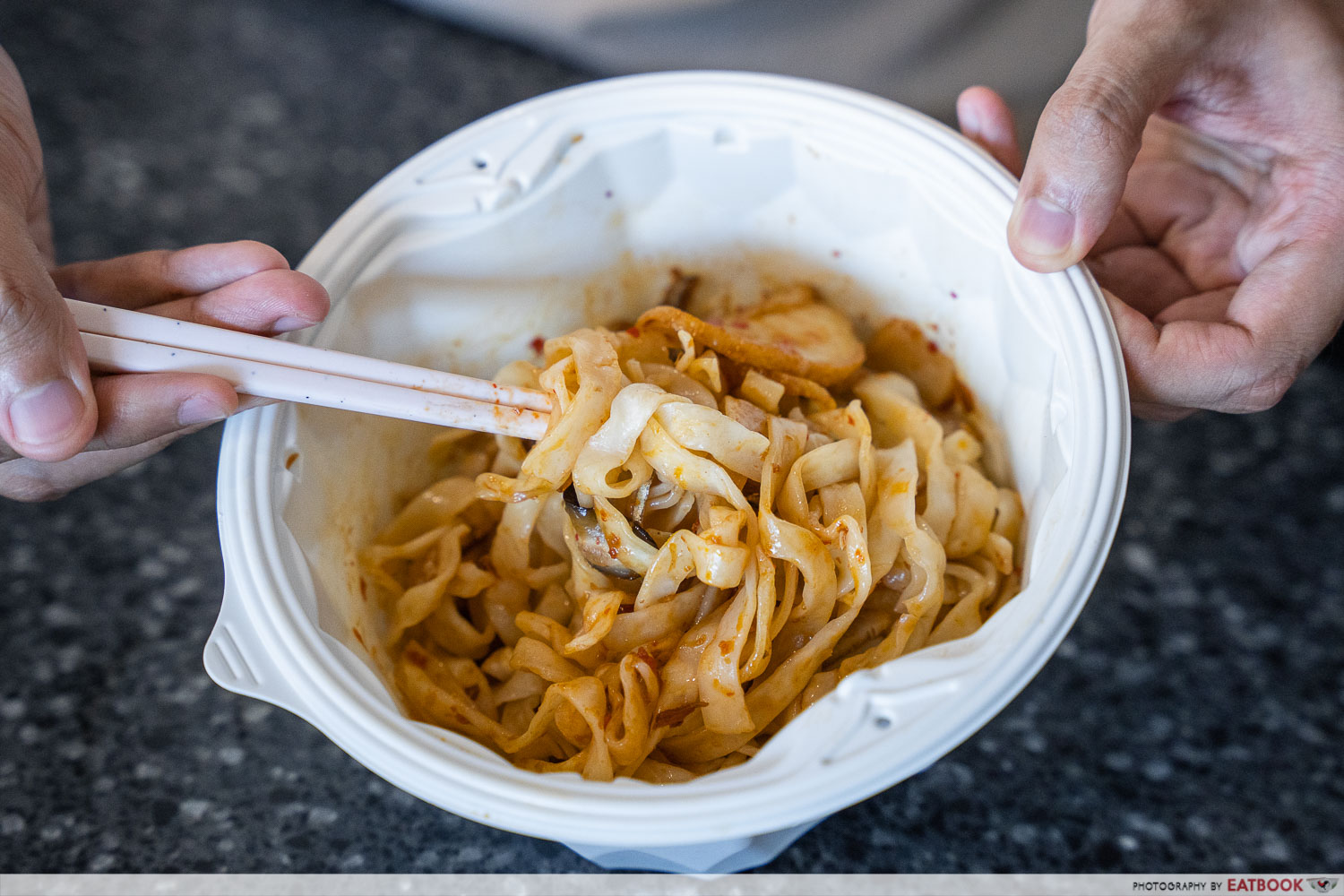 The ban mian is priced at $5.80.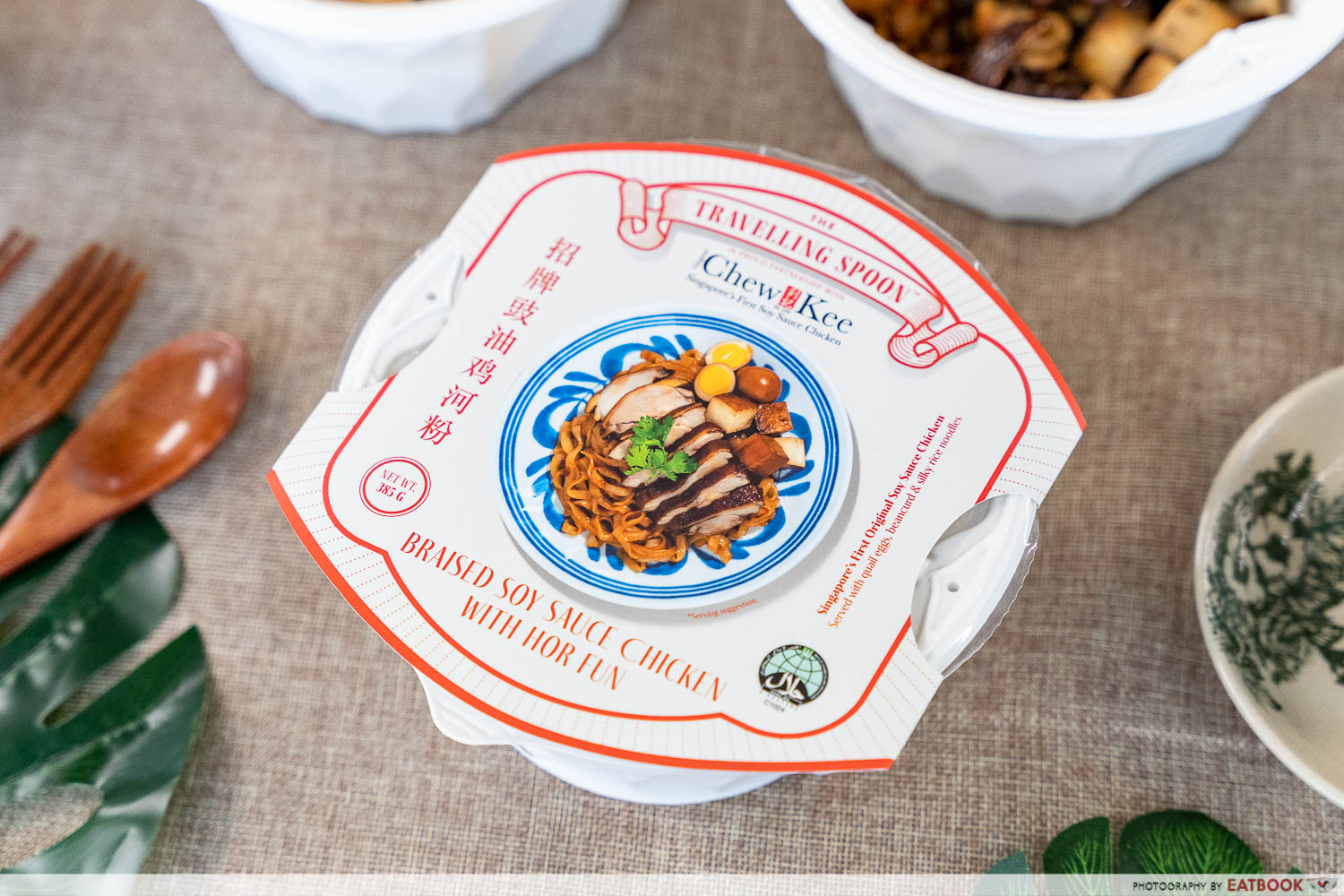 Chew Kee is the first hawker to sell soy sauce braised chicken in Singapore—the eatery opened in Upper Cross Street circa 1949 and has consistently sold delicious soy sauce chicken since, whether with rice, noodles, or hor fun.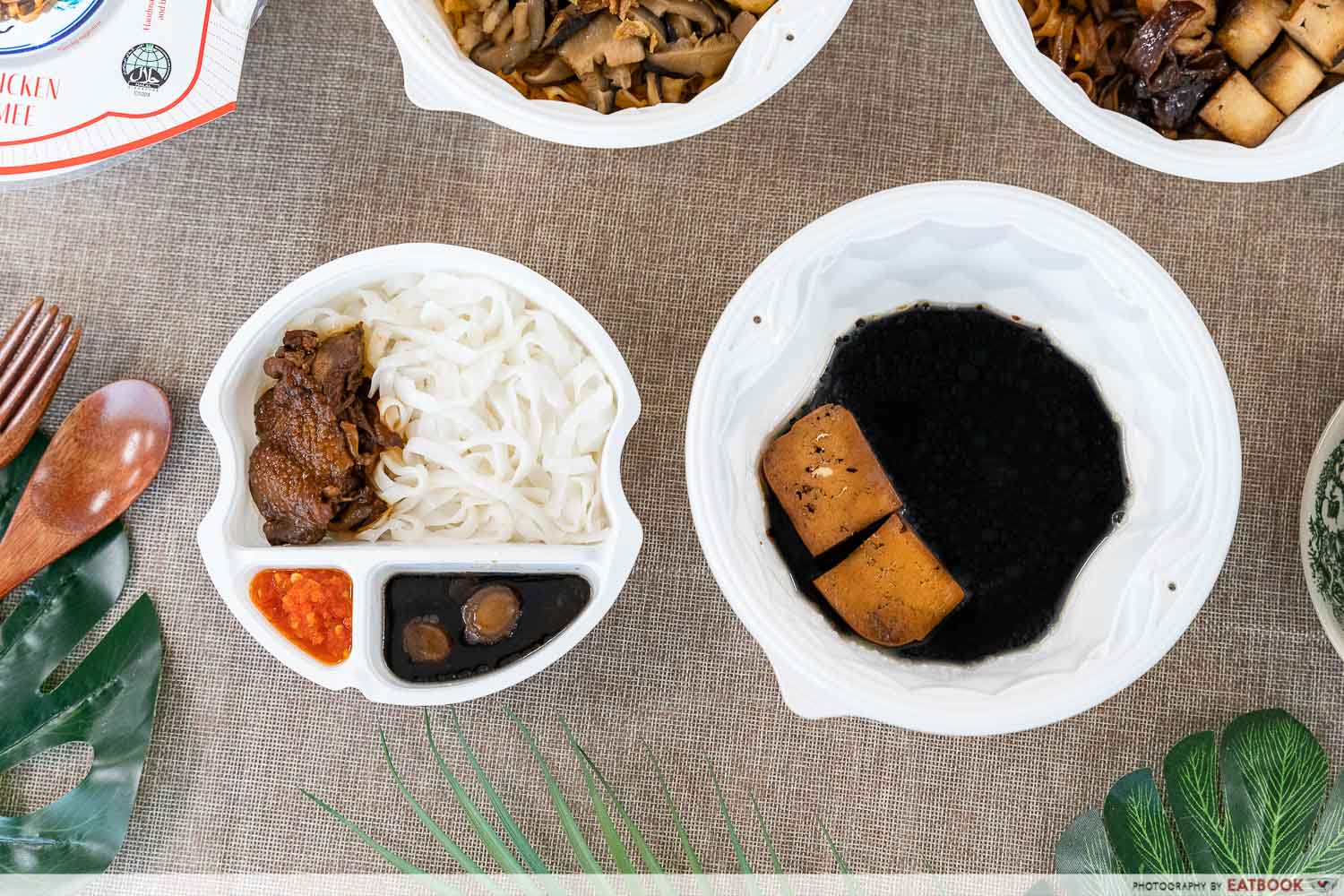 The Travelling Spoon, brings Chew Kee Braised Soy Sauce Chicken with Hor Fun to 7-Eleven, so you can feast on this comforting dish round the clock.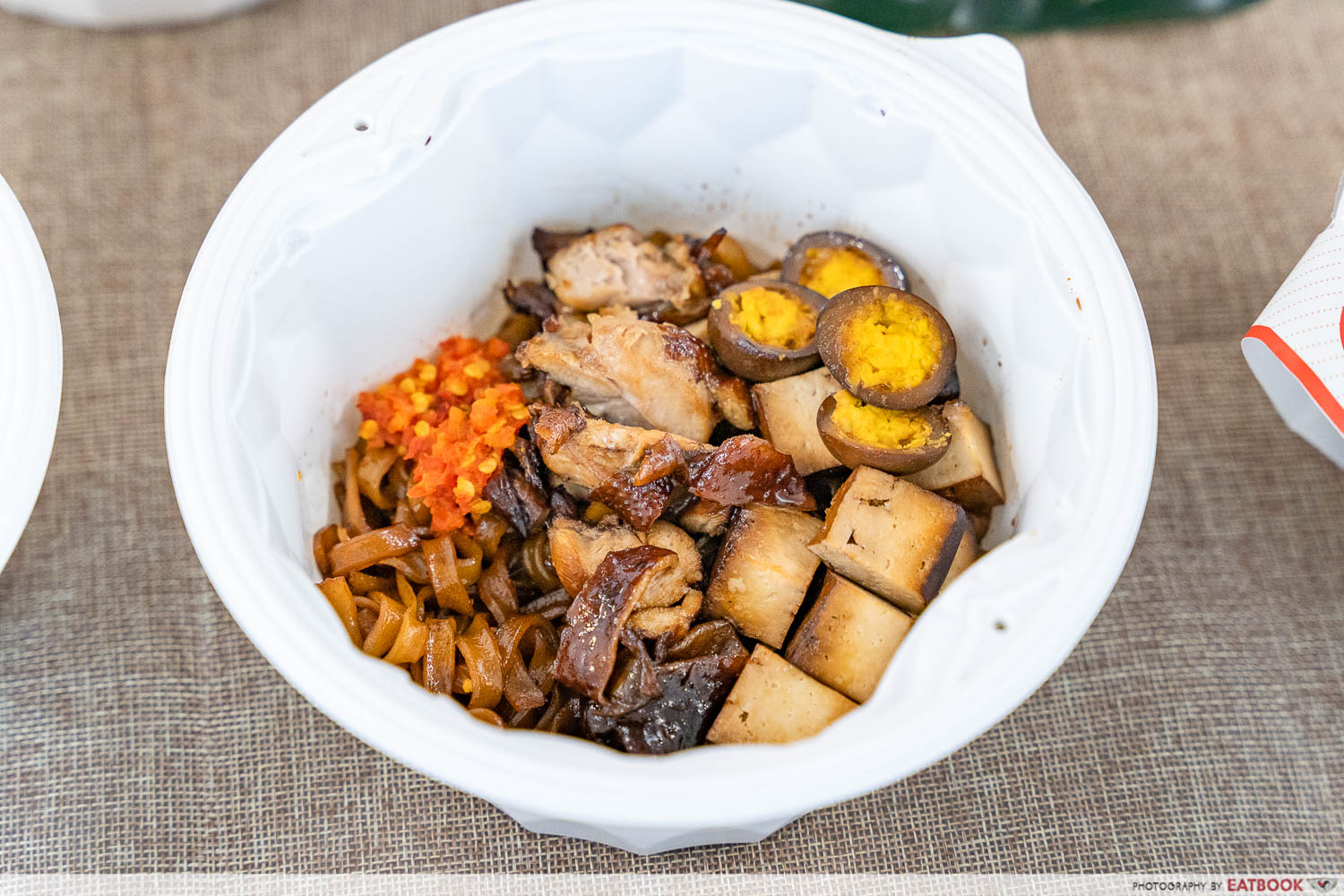 The meal comes with tender soy sauce chicken braised for hours in their famed umami-filled braising liquid. This is served on a bed of slurpable hor fun. The portion also comes with a generous serving of Chew Kee's signature sauce, braised side dishes, and fiery chilli.
A portion is priced at $5.80. 
The brand has debuted with these two products, but fingers crossed we'll see more dishes from The Travelling Spoon in time to come.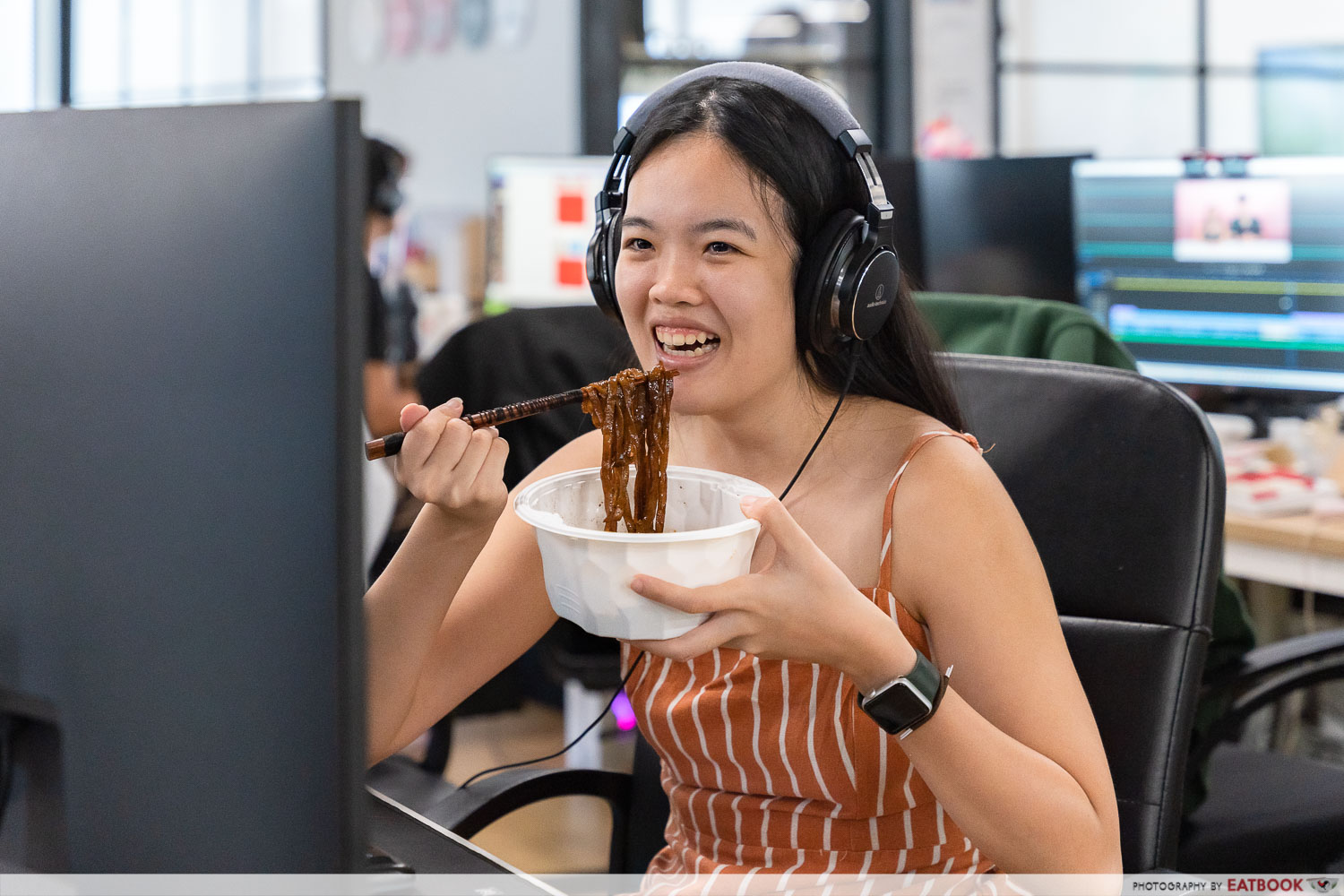 The Travelling Spoon's ready-to-eat hawker dishes aren't just reserved for late-night meals. They're a satisfying option to have whether you're too busy to head out for proper lunch on a work-from-home day, or want an affordable, quick, easy, and tasty meal to tide over your study sessions. 
Get them now at a 7-Eleven outlet near you. Find out more about The Travelling Spoon on Facebook, Instagram, and TikTok.
Photos by John Lery Villanueva.
This post is brought to you by The Travelling Spoon.