Restaurant-worthy Western dishes at The Tipsy Wolves
Update: The Tipsy Wolves has permanently closed.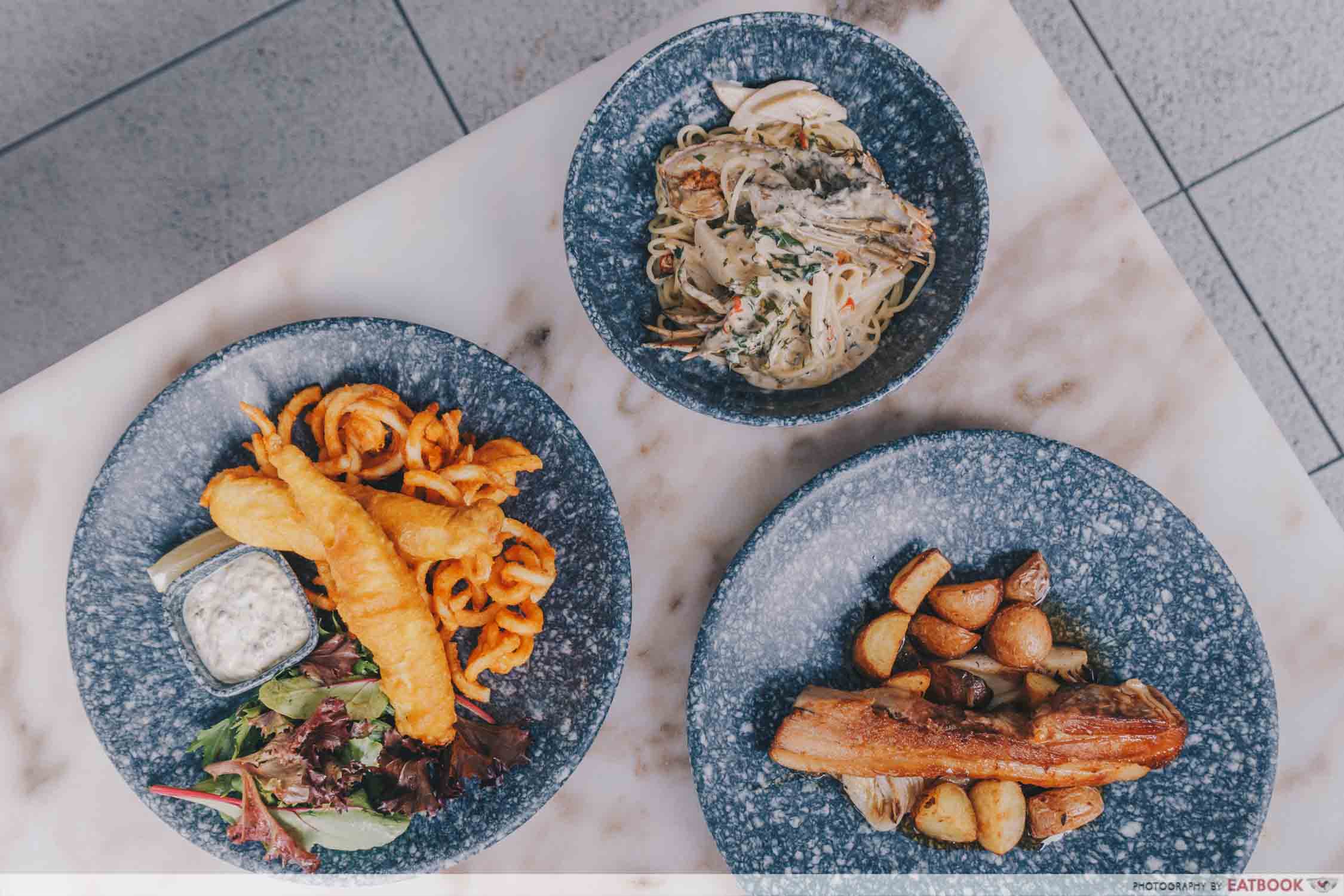 Plating is usually a secondary concern at most hawker stalls, but The Tipsy Wolves hopes to change that. Don't be fooled by its modest appearance, since this hidden gem churns up beautifully plated dishes. At the same time, The Tipsy Wolves doesn't compromise on quality, as the food here can easily find its place in the menu of any atas restaurant.
Food at The Tipsy Wolves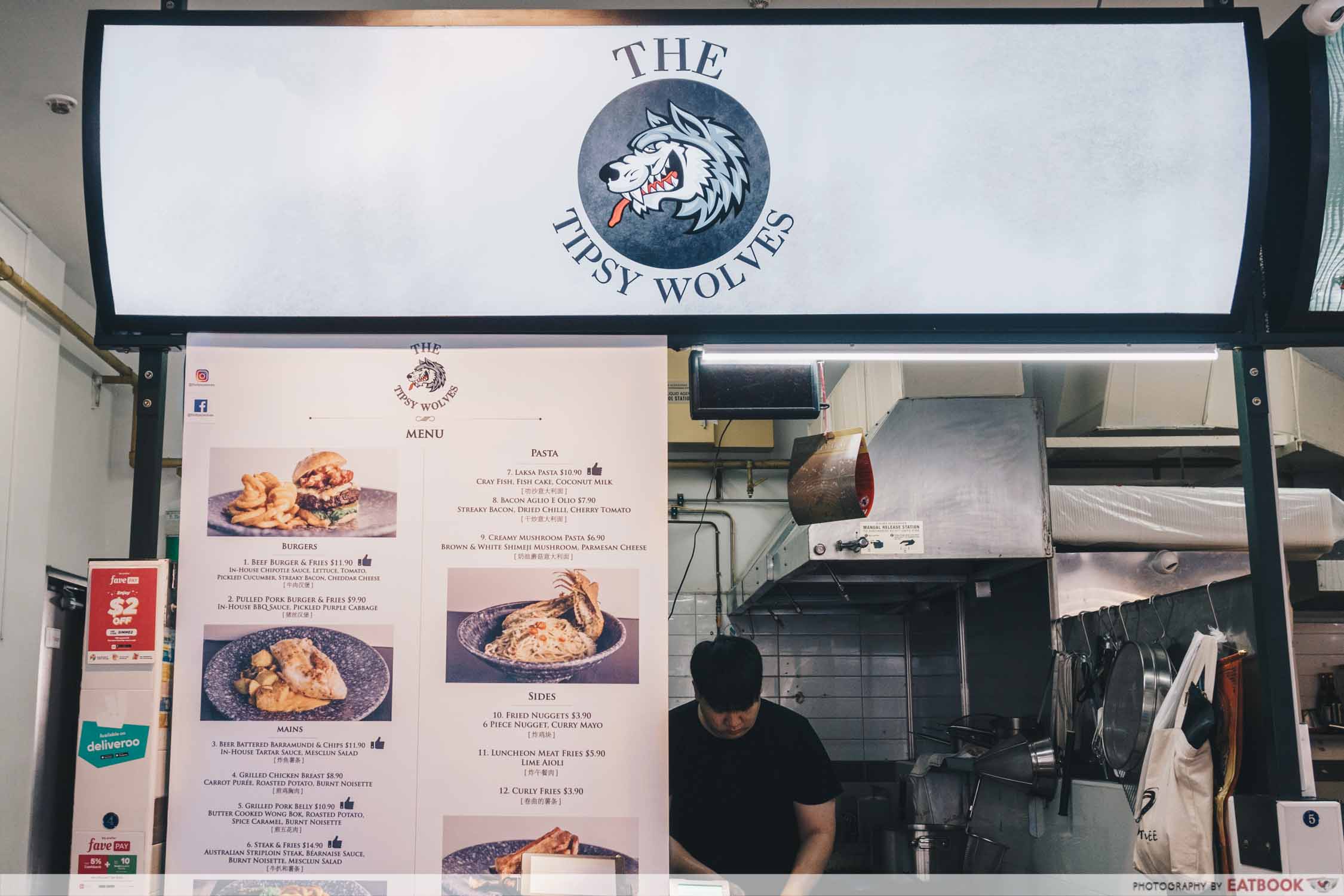 The phrase "slow and steady" certainly came to mind as I peered into the kitchen of The Tipsy Wolves. Slabs of meat were steadily plated on gorgeous ceramic bowls, followed by various toppings assembled with aesthetic precision. The chefs here demonstrated a keen eye for detail—much like any professional restaurant.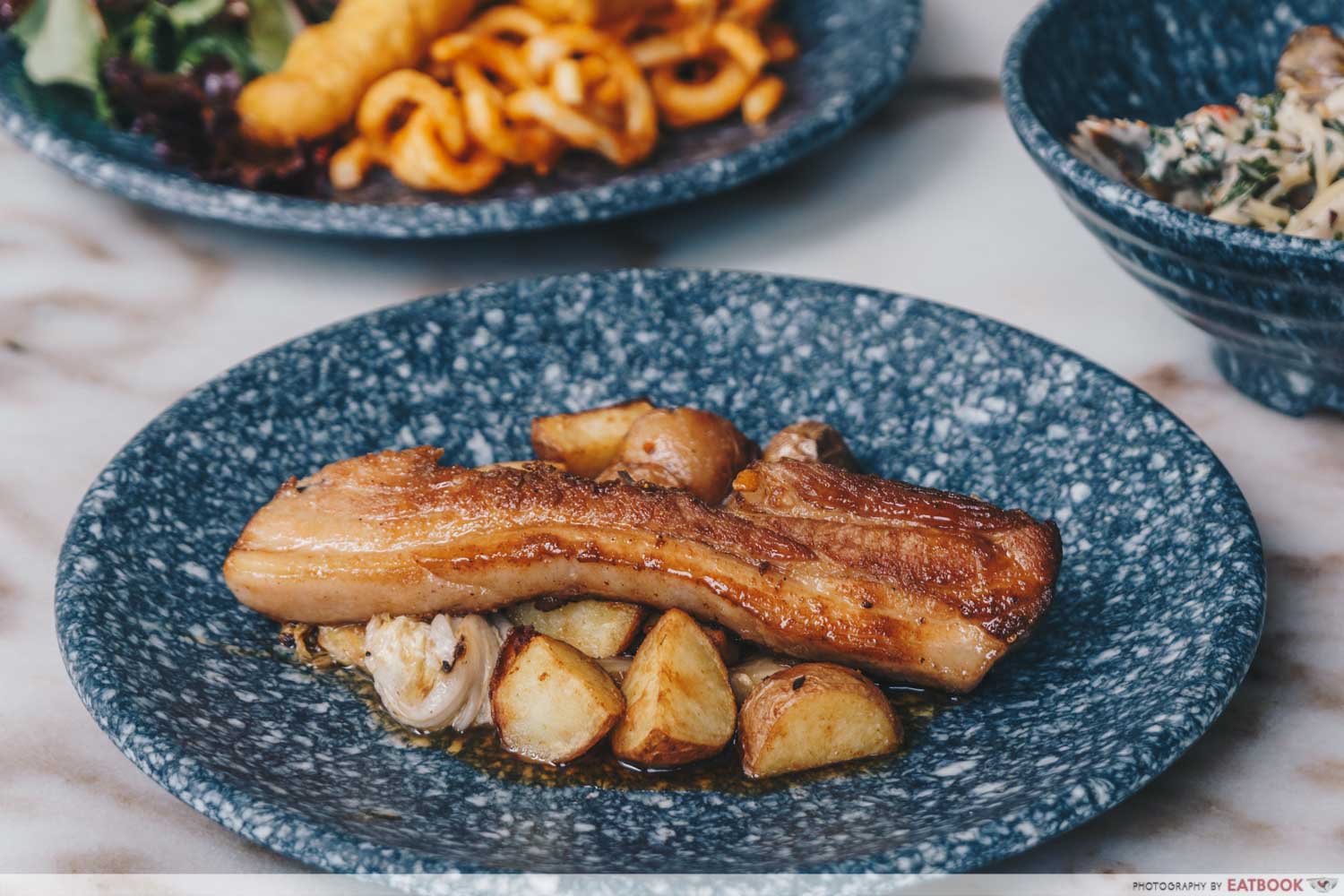 The pièce de résistance is their Grilled Pork Belly ($10.90). A drool-worthy treat for any carnivore, this thick slab of meat was flanked by a bed of roasted potatoes and napa cabbage which was cooked in butter. A final drizzle of beurre noisette (brown butter) added a French twist to this dish.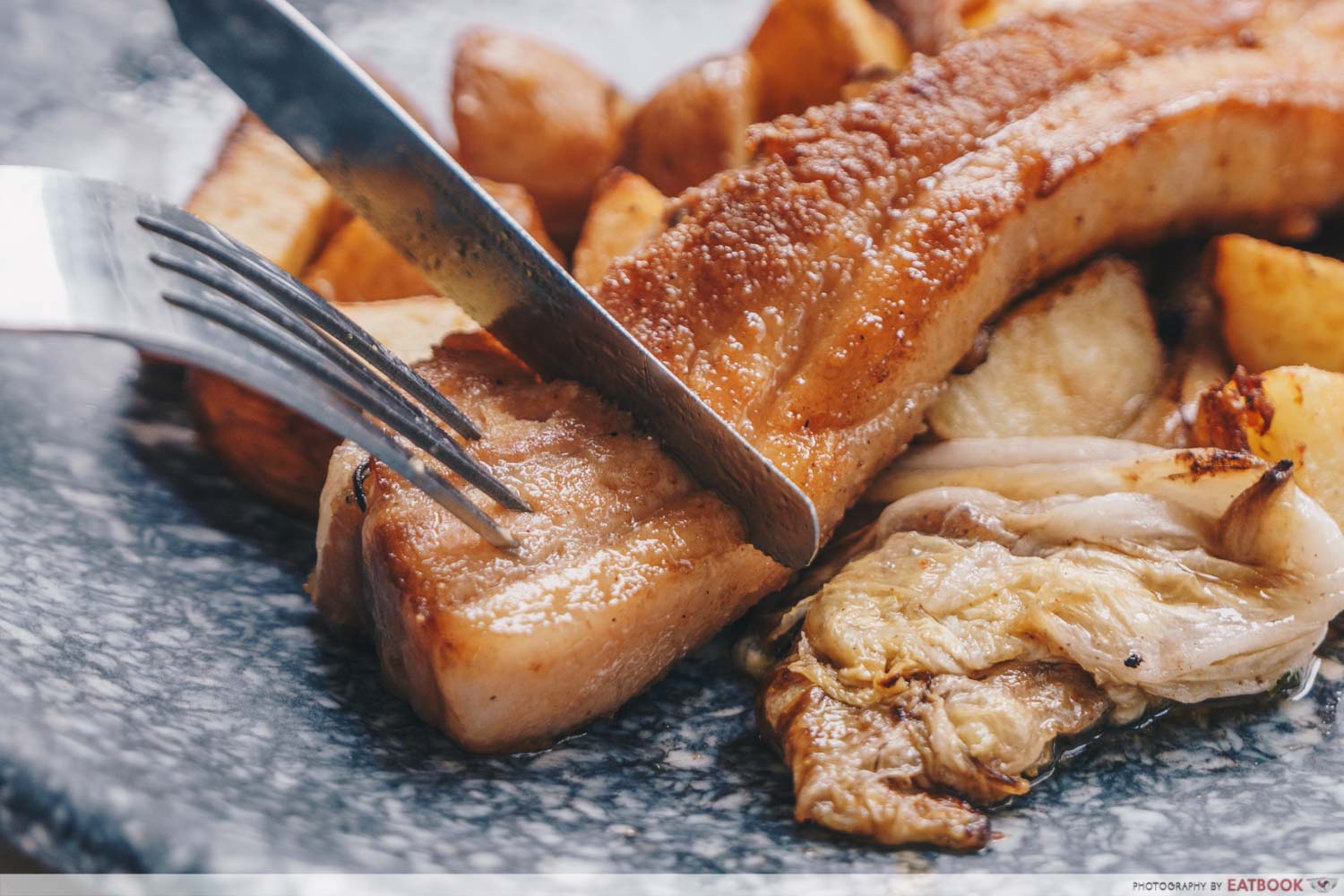 Brined for four hours and sous-vide for another 16 hours, the pork belly was mouthwateringly tender. The layers of fats and meat seemed to melt into one, as my knife comfortably sliced through it in one clean stroke. The sous-vide cooking made sure no juices escaped, so that every bite can remain dreamily succulent.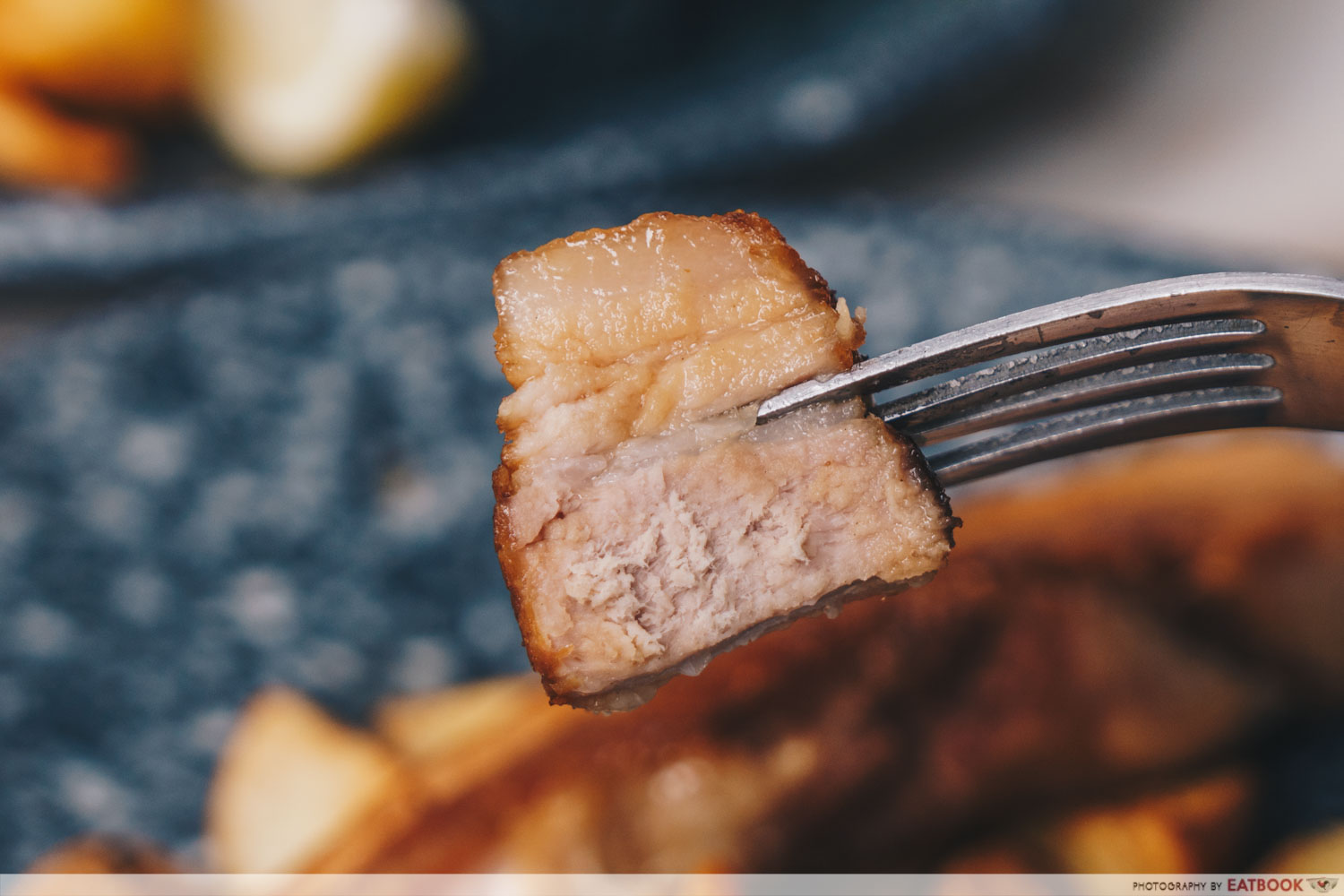 The juiciness of the meat, in turn, allowed me to better appreciate its moreish flavours. Enhanced by the nutty accents of the brown butter sauce, the meat shone with its porky richness.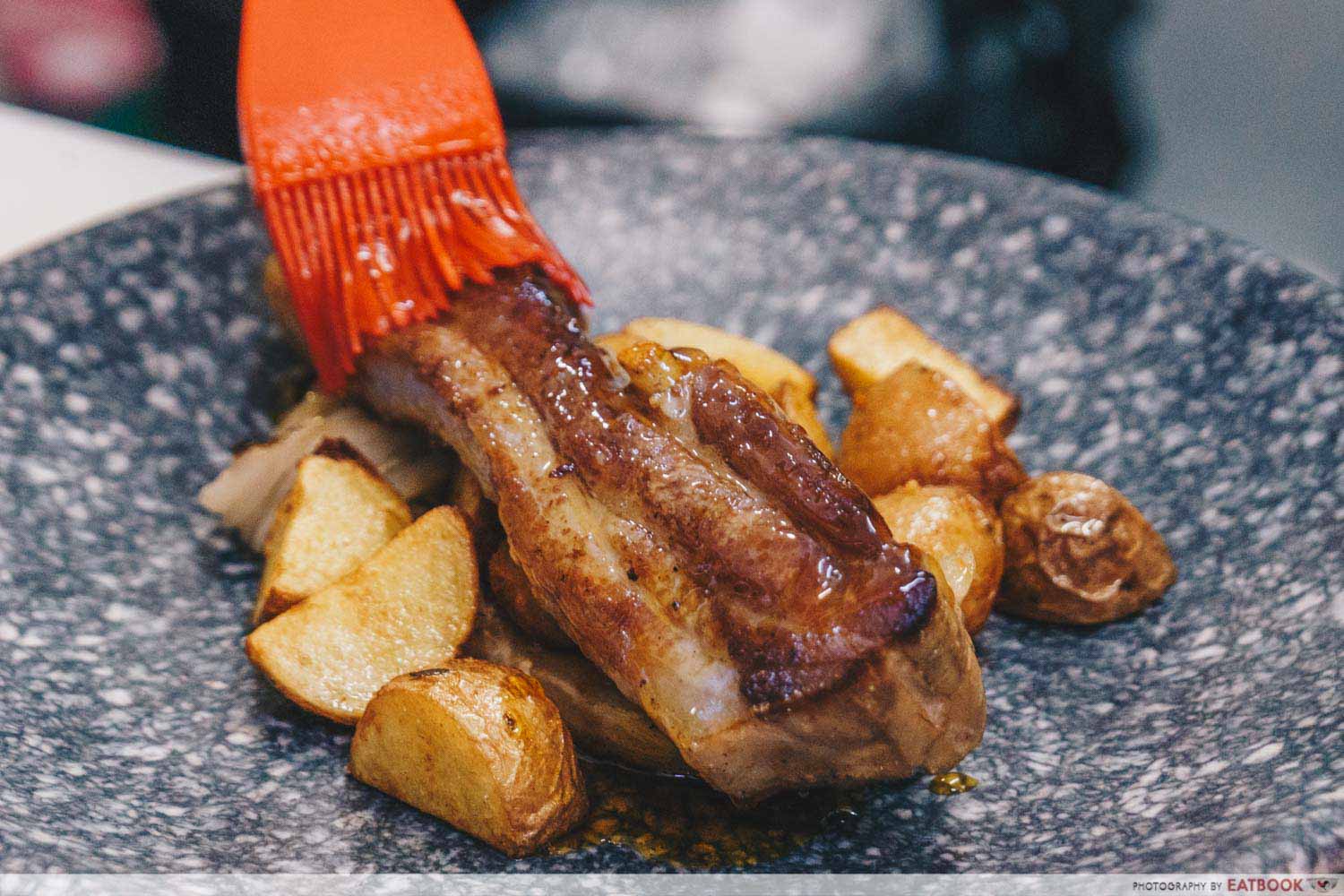 Just when I found the unctuous meat a tad cloying, the spiced caramel glaze eased in with its sweet and piquant flavours. Artfully incorporating Sichuan peppercorn and cinnamon sticks, the sauce perfumed the meat with a delicious fragrance.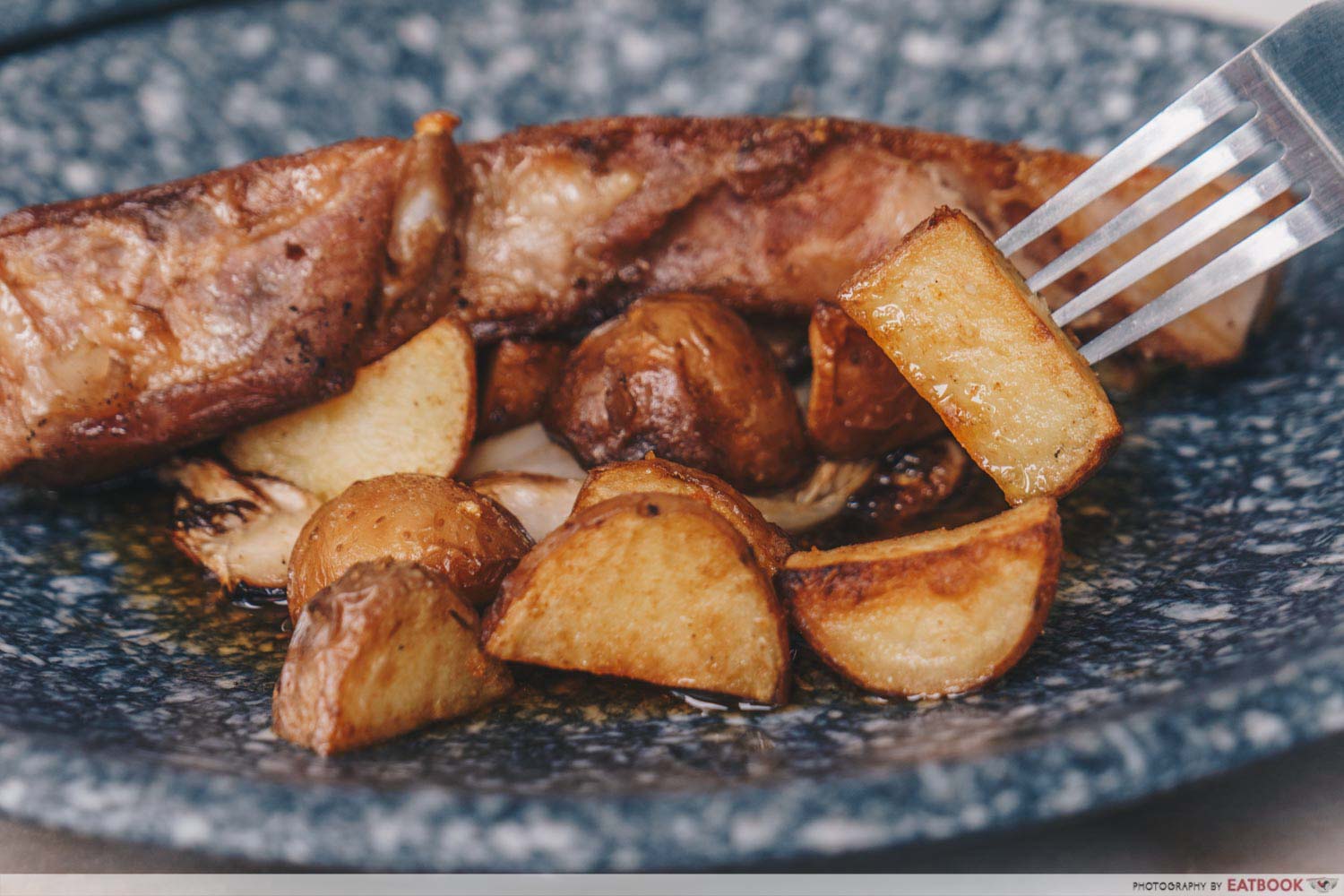 Some places treat sides as an afterthought, but the flavour of the roasted potatoes here easily matched up to the lofty standards set by the pork belly. Pop them into your mouth and relish how their potatoey sweetness tempers the savoury brown butter sauce. That being said, their texture was rather dry and they were overcooked.
The Tipsy Wolves also offers their unique take on a classic hawker dish with their Laksa Pasta ($10.90). Through their masterful hands, laksa transforms into a bowl of creamy spaghetti topped with two halves of a crayfish.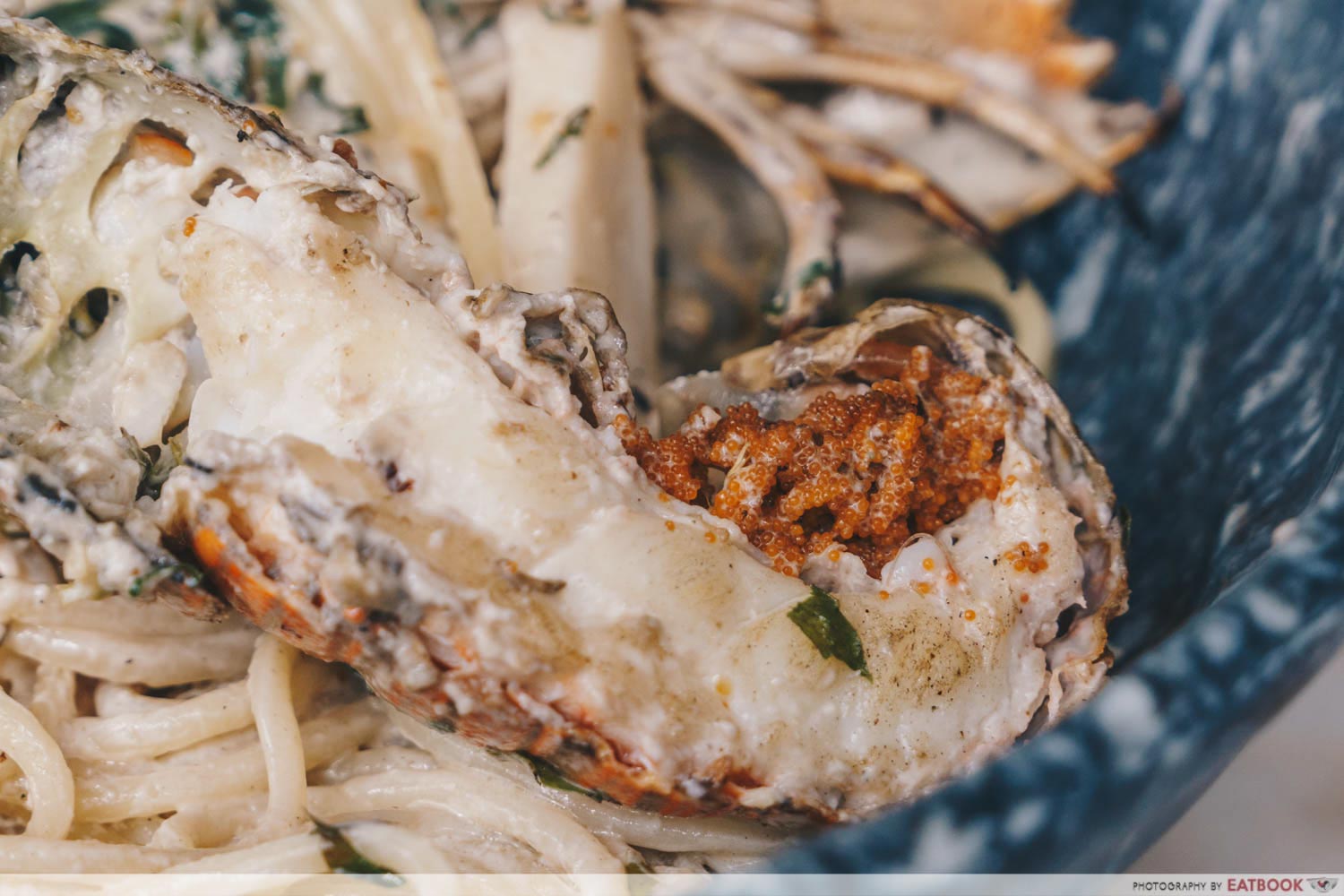 Carefully examine the crayfish and you'll discover a treasure trove of orange roe stashed at its tail. These crustaceans are brought in from Jurong Port on a daily basis, so trust it to impress you with their juicy bite.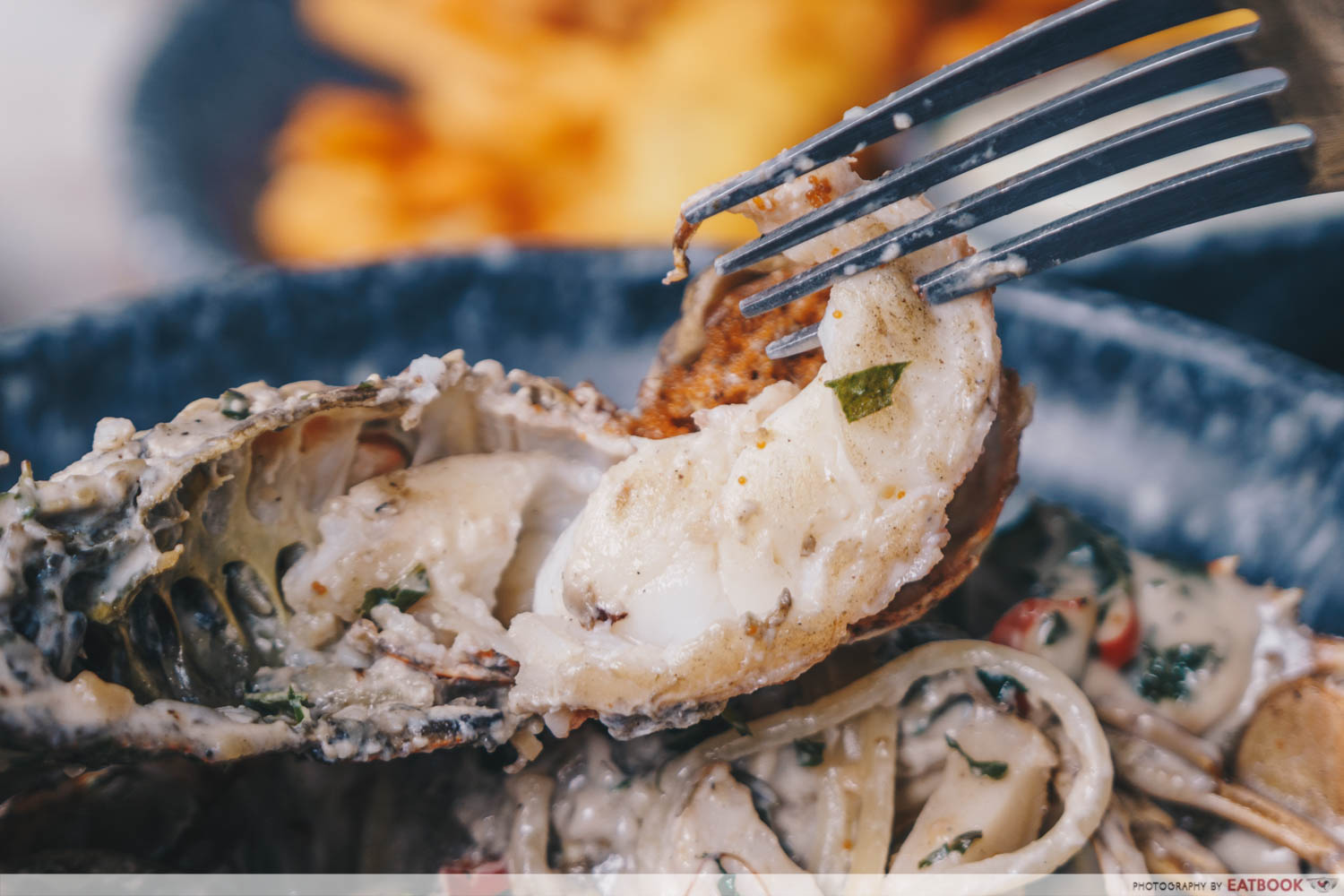 Sink your teeth into the plump meat and enjoy its rich and luscious tang.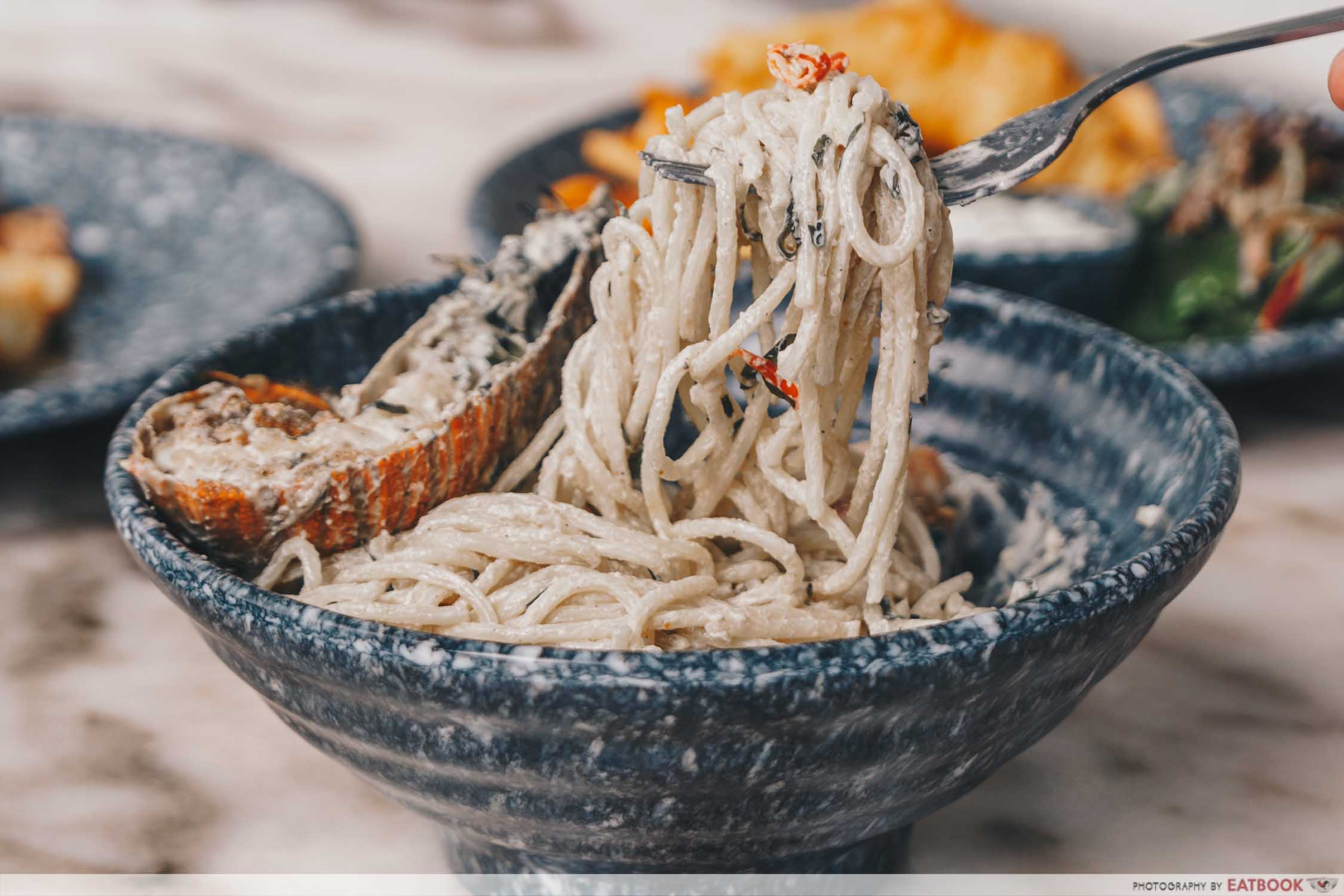 The flavour and scent of laksa leaves permeated the pasta, masking the brininess of the crayfish. Following closely behind, the coconut cream added depth to the noodles with its savoury undertones. And thanks to the sneaky landmines of chilli padi, a fiery burn sealed off this robust medley of flavours. It was a much-needed jolt of piquancy, one which cleansed my palate of the pasta's creamy tang.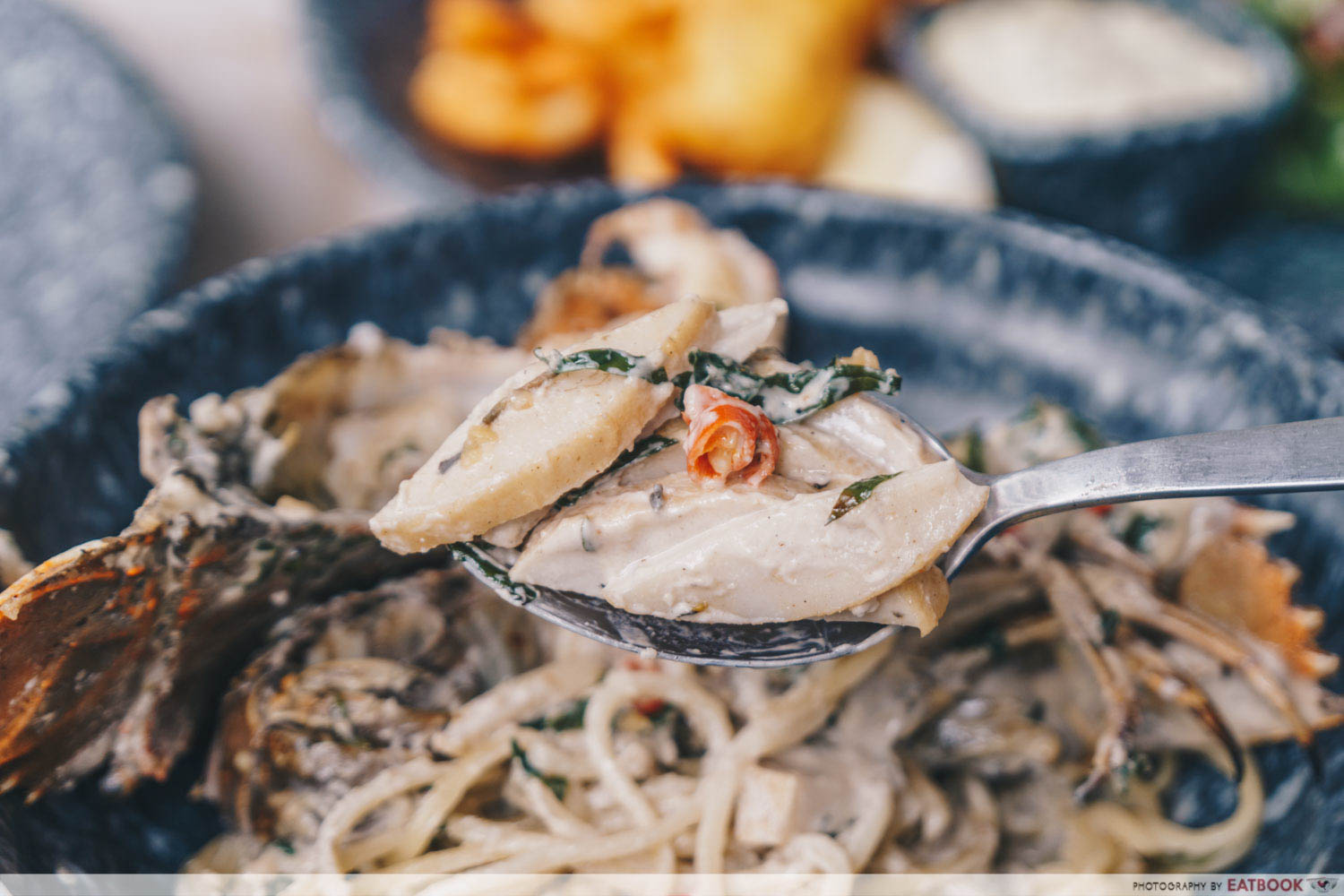 Dig further into this mountain of noodles and you'll unearth slices of fishcake as well. While this surprise addition further reminded me of laksa, they failed to leave their mark in a crowd of piquant flavours.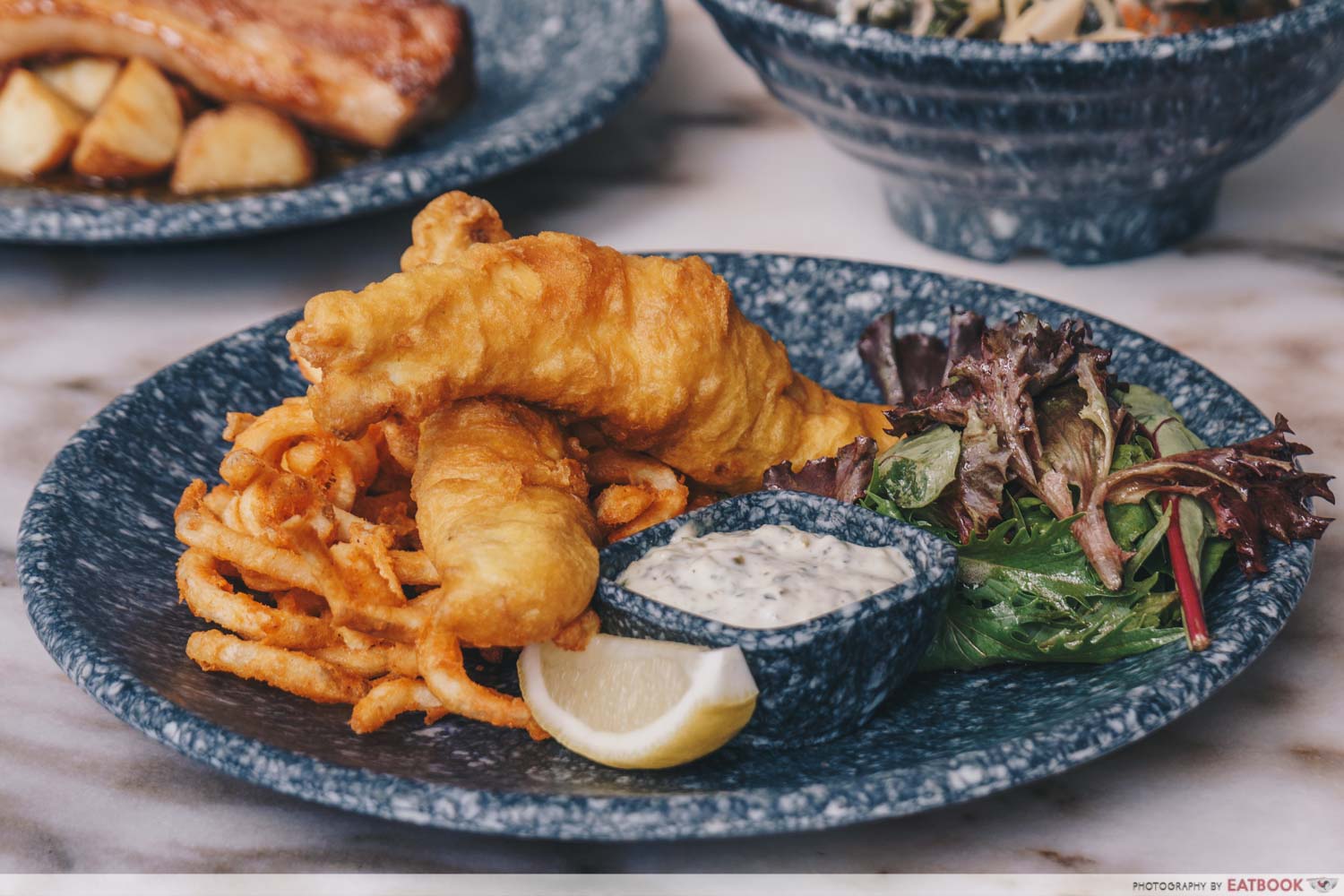 Barramundi is an uncommon sight in Western hawker stalls, so their Beer Battered Barramundi & Chips ($11.90) easily piqued my interest. Much like old-school fish and chips, beer was mixed into the batter, which contributed to its light and fluffy crust.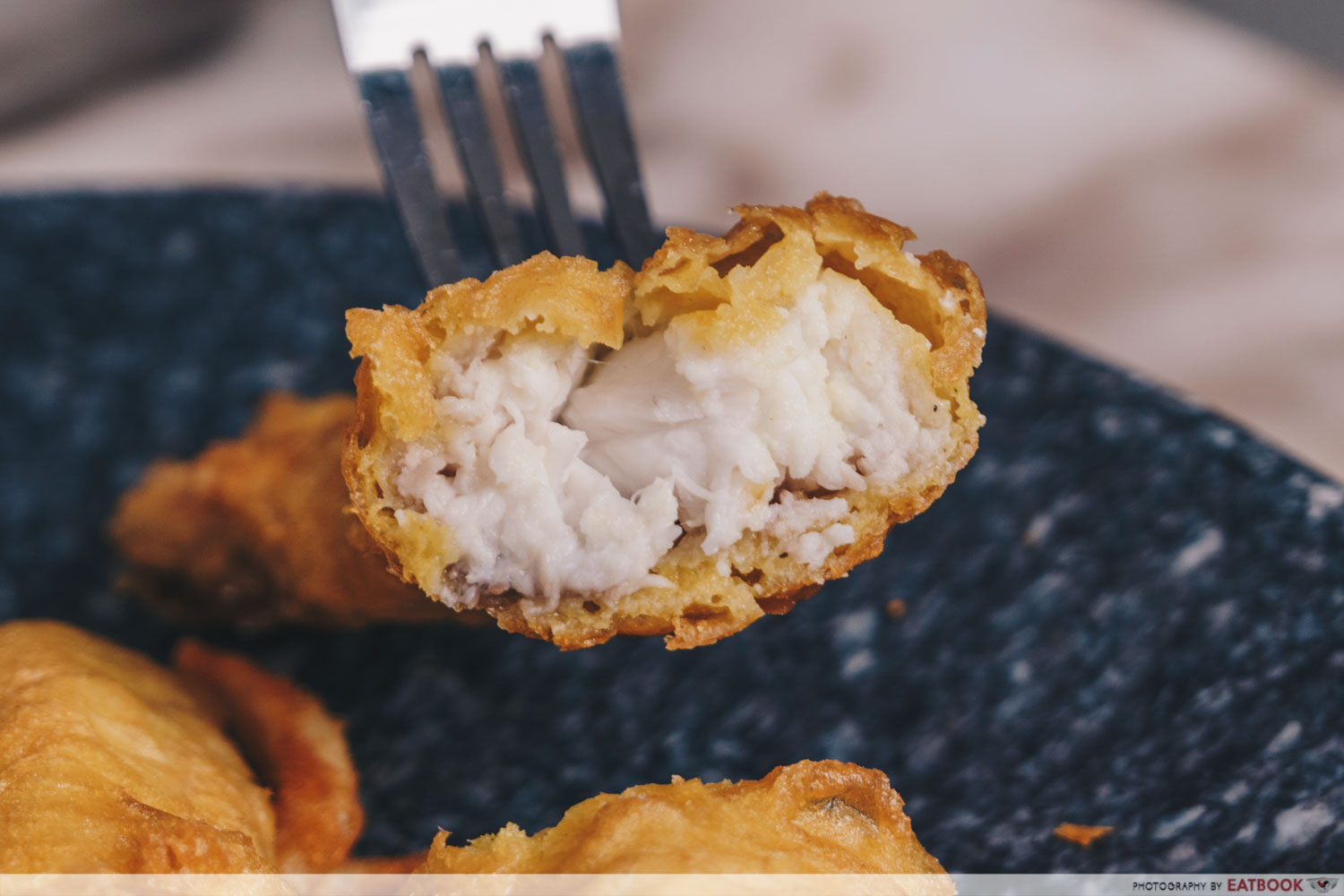 Flaky, tender, and a tad moist, the pearly-white fillet was the perfect bed to cushion the crispy crust. And unlike the rich taste of salmon and tuna, the barramundi presented a lighter profile with its gentle sweetness.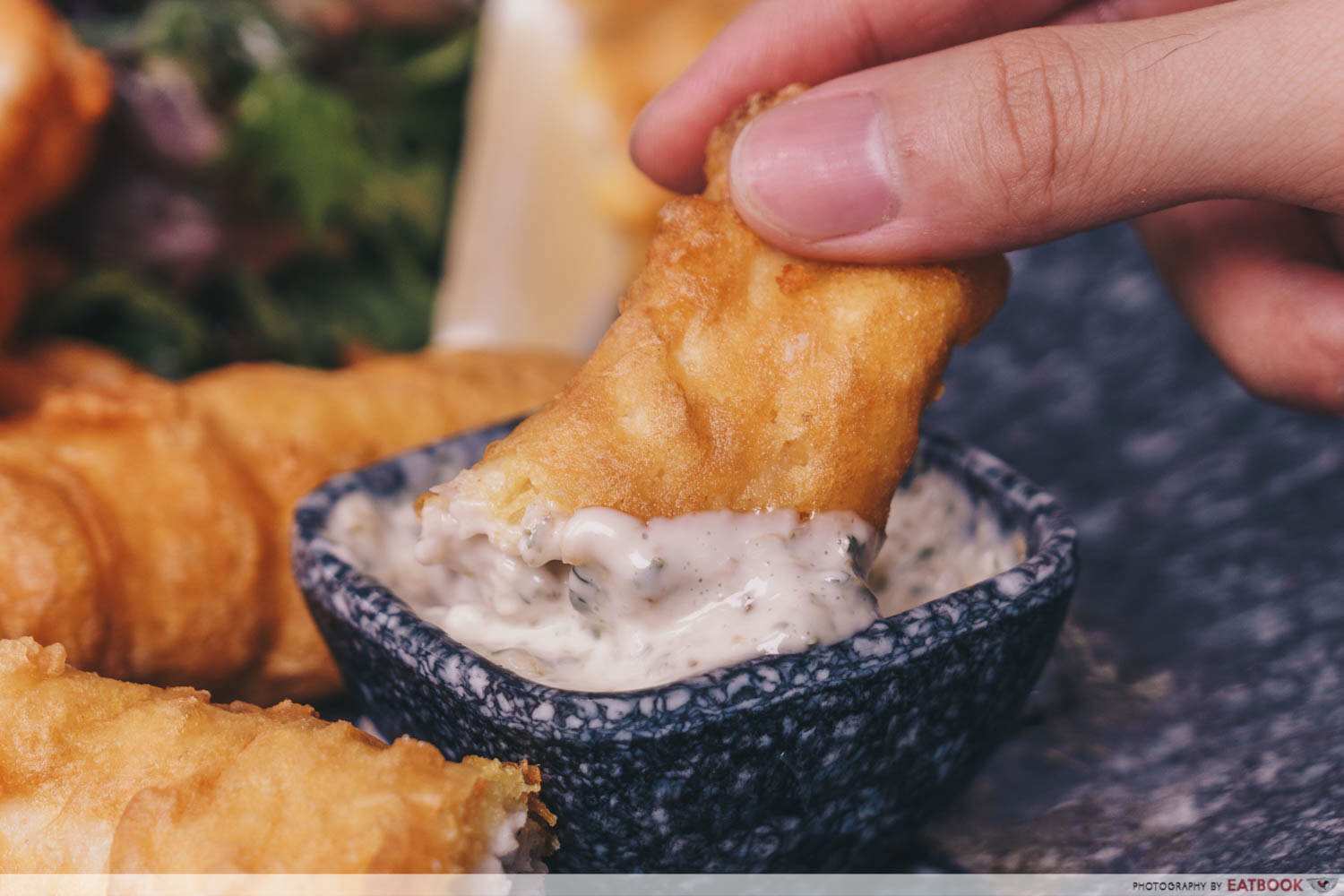 For a tangier bite, slather your fried fish with their house-made tartar sauce. Prepared from a blend of parsley, capers, shallots, and gherkins, the relish funked up the barramundi with herbaceous and slightly bitter notes.
Otherwise, add a dash of lemon juice to accentuate the luscious flavours of the fish.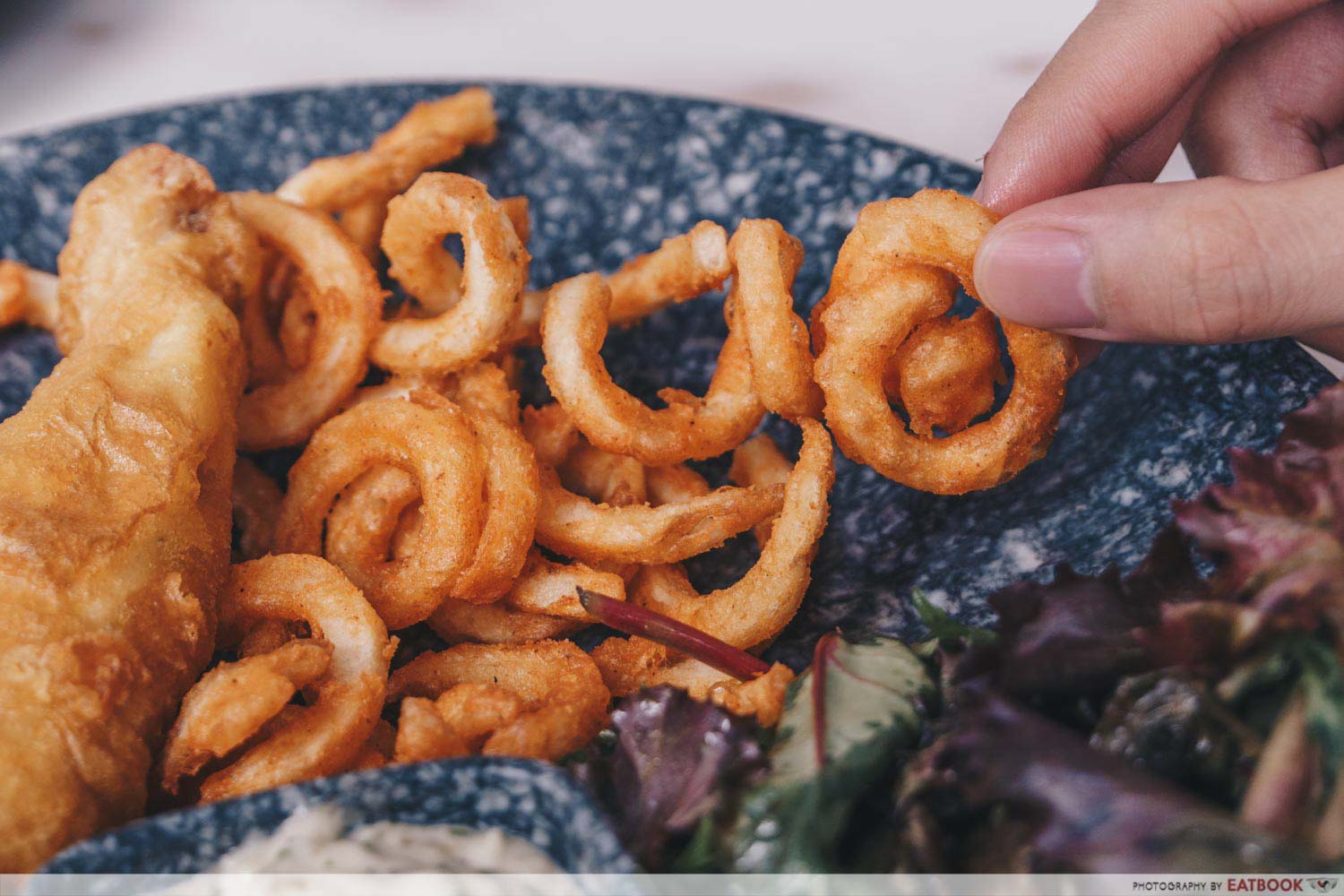 Instead of the usual crinkle-cut fries, crispy curly fries wrapped up this mouthwatering dish. Unlike their roasted potatoes, these ringlets thrilled me with their savoury and garlicky accents.
Ambience at The Tipsy Wolves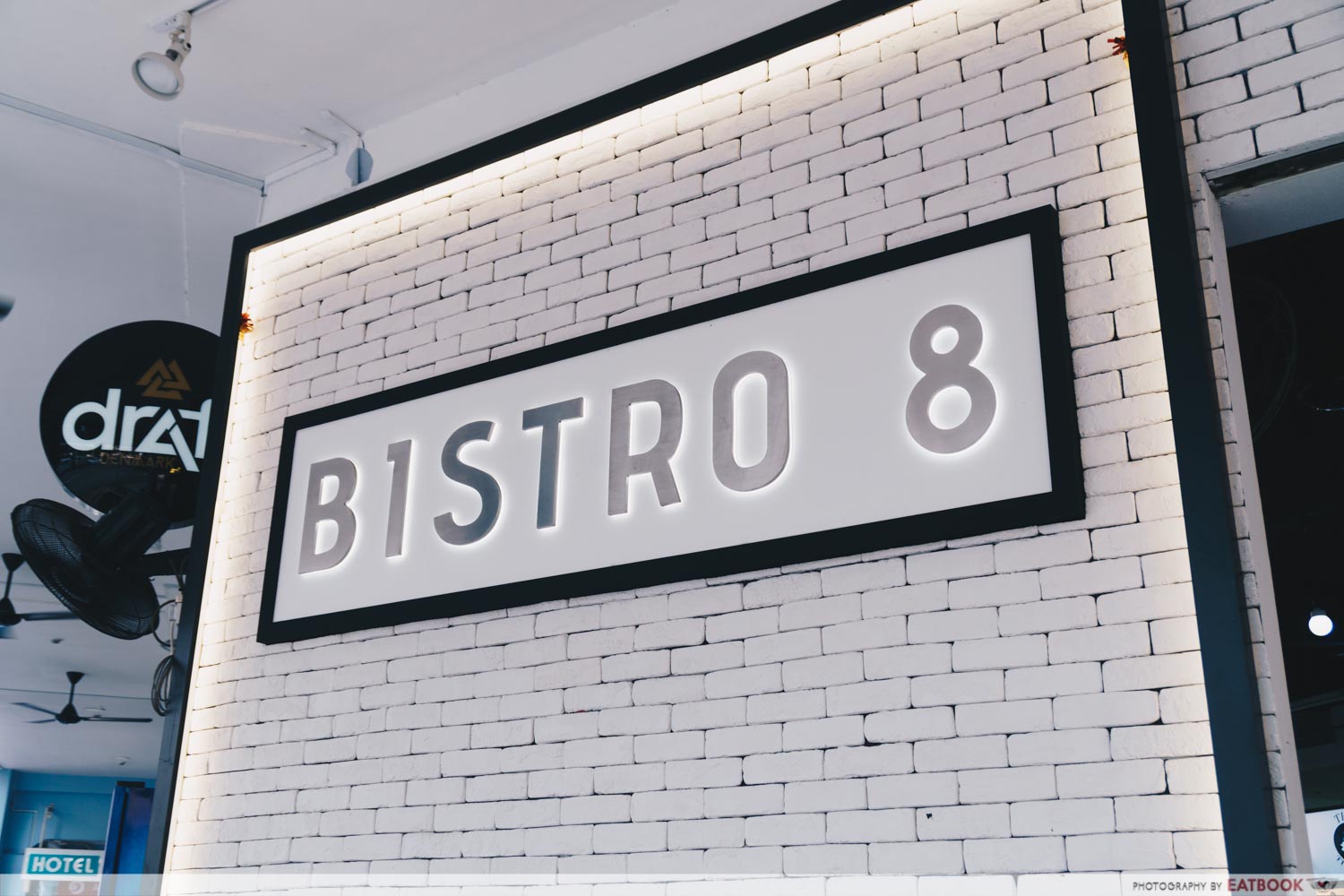 The Tipsy Wolves is located in Bistro 8, a chic food court furnished with whitewashed walls, hanging lights, and marble tables. Just as its name suggests, the place also offers an assortment of beers, so drop by to enjoy a tipple after work.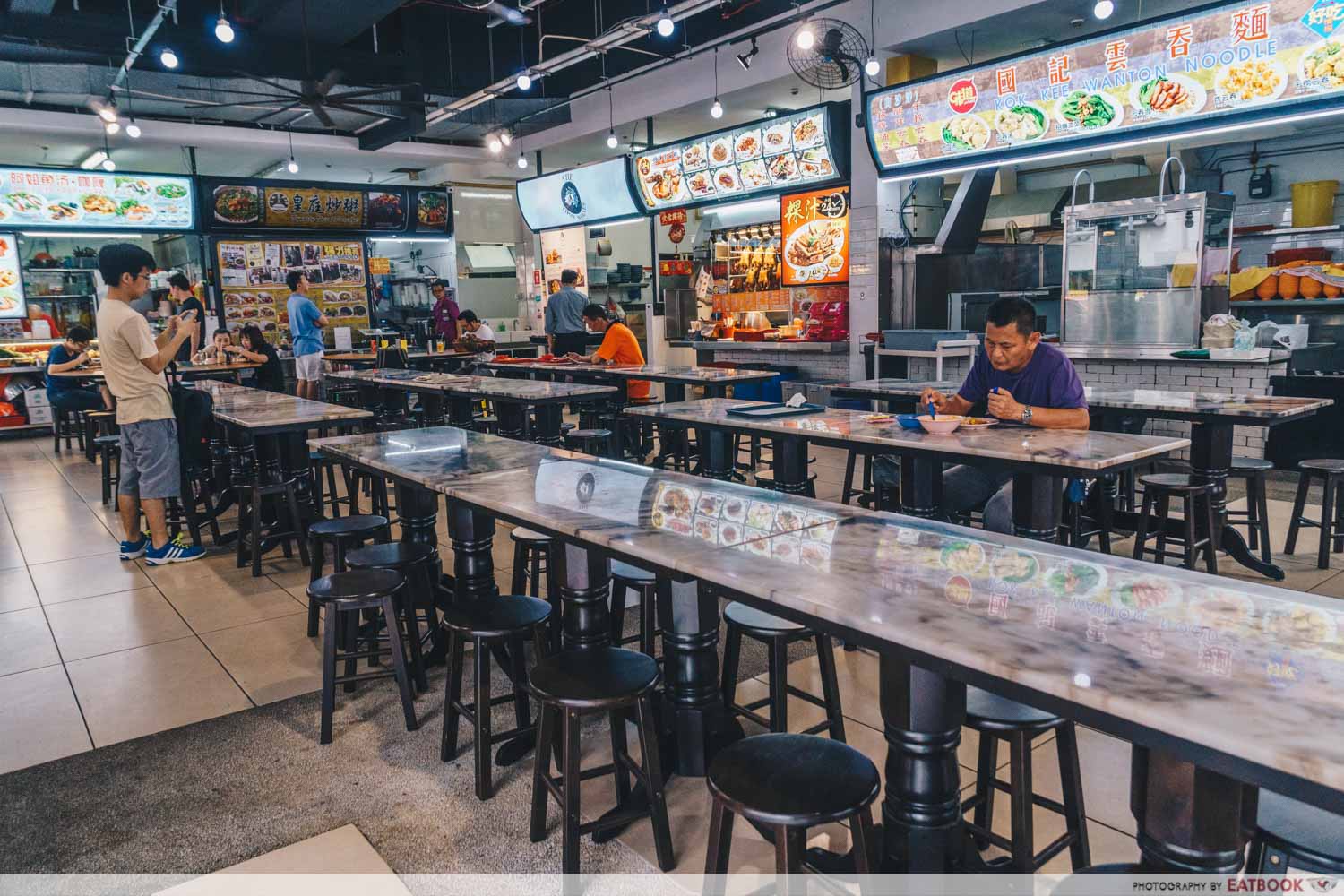 Bistro 8 is nestled within a maze of shophouses and narrow lanes, so driving there isn't recommended. Thankfully, the place is a reasonable six-minute walk from Bendemeer MRT Station, so it remains pretty accessible by public transport.
While you're in the area, be sure to check out these 10 Bendemeer food places as well. Whether it's IG-worthy desserts or a warm bowl of bak kut teh, there's a lil' bit of something for everyone.
10 Bendemeer Food Places Near Bendemeer MRT Station Including Blue Nasi Lemak And Unicorn Pancakes
The verdict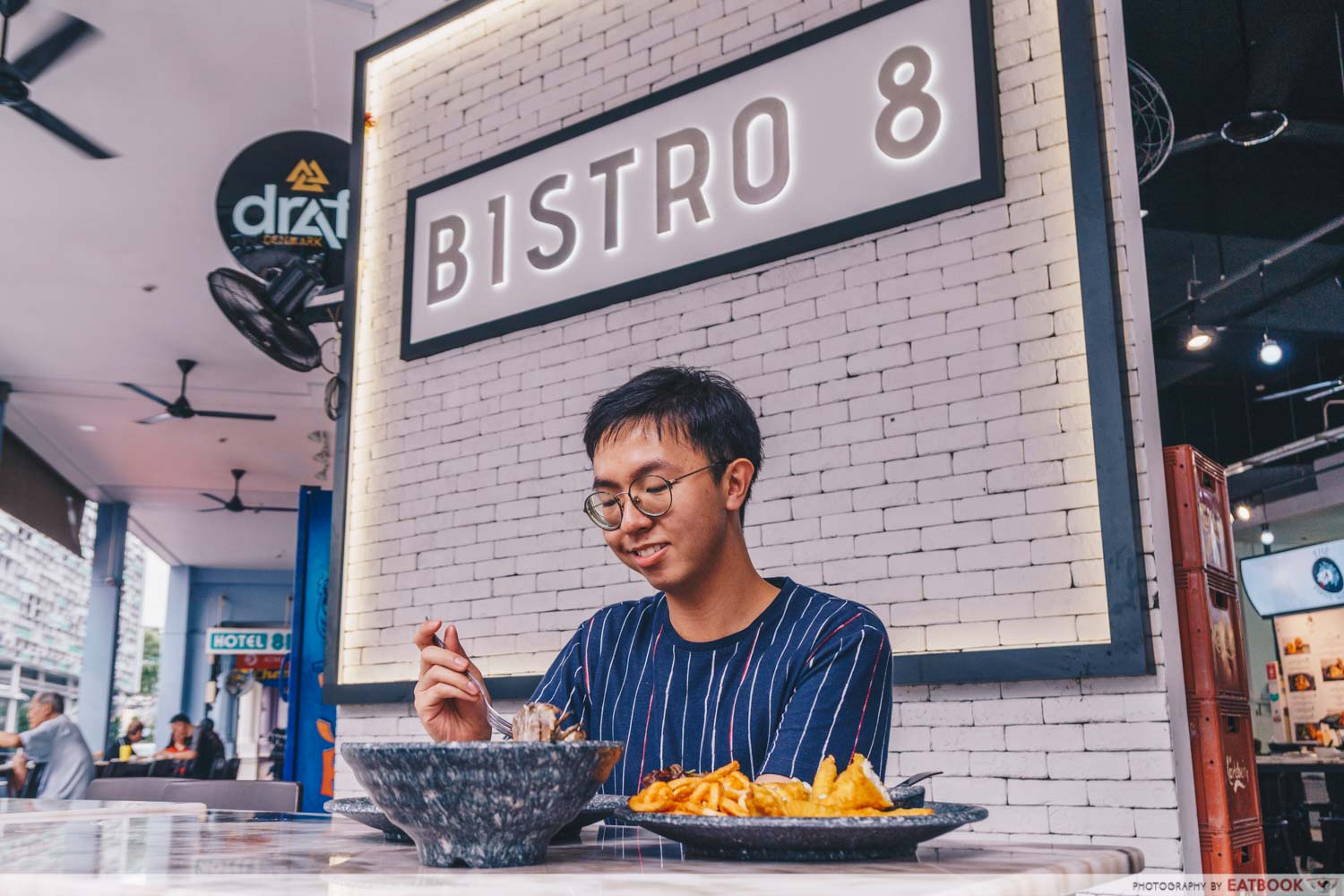 Even though the selection here is a tad more expensive, the dishes are worth the extra dollar. From the meticulous preparation to the quality of ingredients, The Tipsy Wolves certainly matches up to the standards set by more high-SES restaurants. So, if you're thinking of pampering yourself with quality Western food, drop by this homely stall at Jalan Besar.
Address: 30 Foch Road, #01-02, Bistro 8, Singapore 209276
Opening hours: Mon-Sat 11am to 3pm, 5pm to 10pm
Website
The Tipsy Wolves is not a halal-certified eatery.
Photos taken by Rae Fung.
This is an independent review by Eatbook. 
Summary
Pros
— Meticulously prepared dishes
— Unique selection
— Quality food
— Convenient location
Cons
— Lack of ventilation
Recommended Dishes: Grilled Pork Belly ($10.90), Laksa Pasta ($10.90), Beer Battered Barramundi & Chips ($11.90)
Opening hours: Mon-Sat 11am to 3pm, 5pm to 10pm
Address: 30 Foch Road, #01-02, Bistro 8, Singapore 209276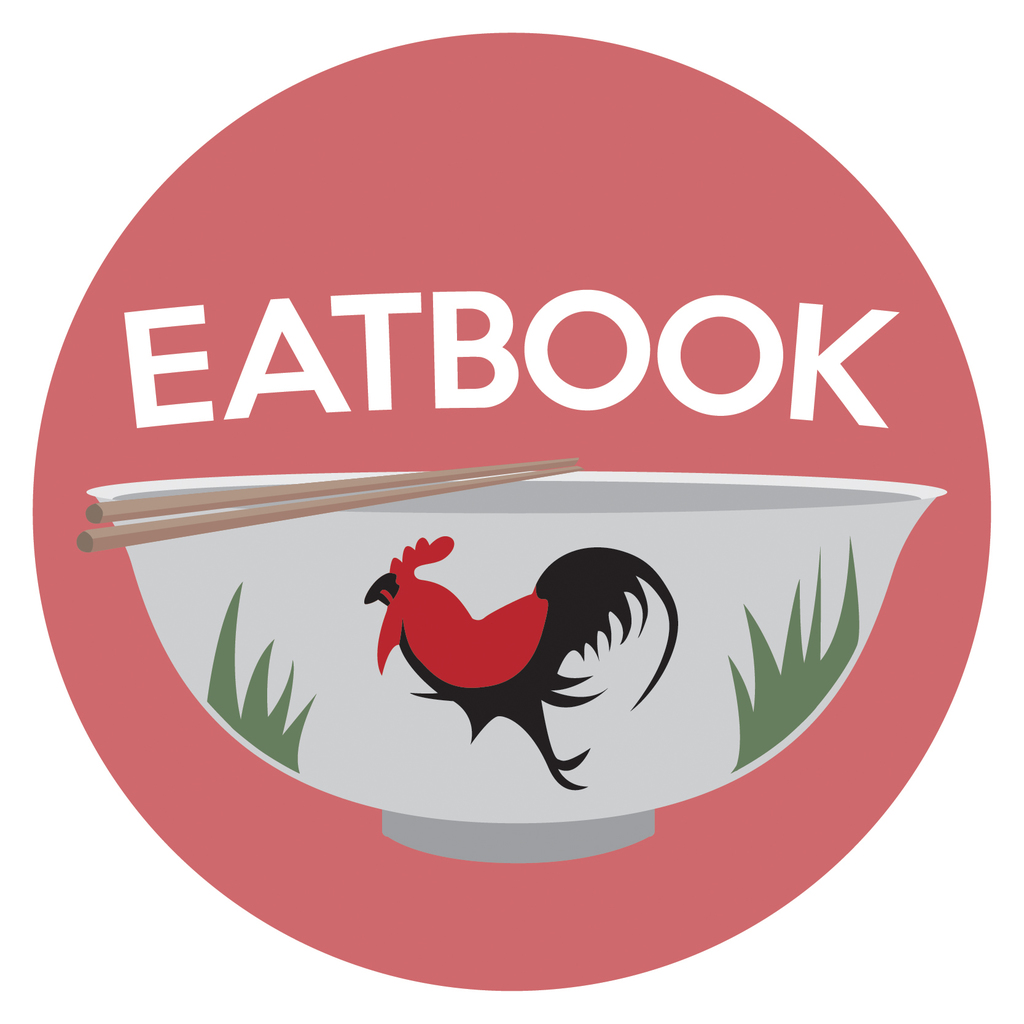 Drop us your email so you won't miss the latest news.