Unicorn lava cookie at Kooks Creamery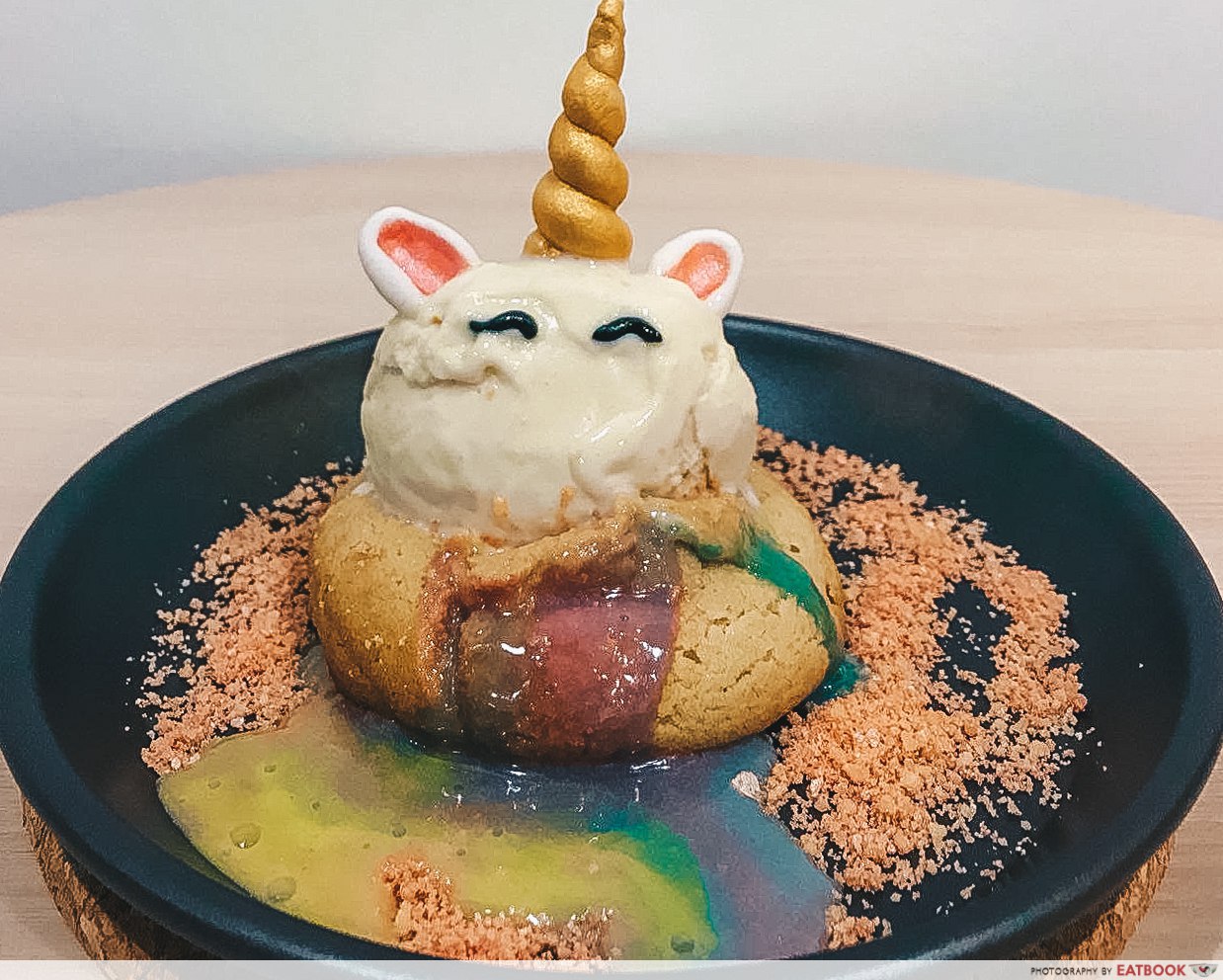 We've tried lava cookies with ice-cream, but definitely not this adorable Unicorn Lava Cookie. Available at Kooks Creamery's new outlet at The Cathay, this novel dessert has just launched, and you can get it at $10.
It consists of a white chocolate lava cookie and a scoop of ice-cream of your choice. Once you place the ice-cream on top of the cookie, rainbow-coloured white chocolate lava will gush out from the cookie instantly. After that, you can assemble the magical creature yourself as the cafe will provide you with a pair of chopsticks and tiny unicorn parts.
The ice-cream melts really fast, so be sure to get your cameras ready even before the dessert is served!
Address: 2 Handy Road, #01-06, The Cathay, Singapore 229233
Opening hours: Daily 12pm to 10pm
Tel: 9006 8748
Website