---
Chicken wings for the peckish
---
As much as I love indulging in a piece of juicy steak or salmon, chicken wings will always be my go-to when seeking comfort food or a late-night snack. With an endless list of choices out there, here are 10 of our top pecks, uh, picks to spice up your love for wings in a. Whole. 'Nuther. Level.
---
1. Chilli Crab Wings
---
Chilli crab is shiok, and chilli crab sauce on chicken wings is SUPER SHIOK. Two Wings has long been known for their crispy chicken wings, and the spicy-sweet gravy drizzled on Chilli Crab Wings ($8.90 for 6 pieces) make things even better. If you're not a fan of chilli crab, even though you really should be, go for the equally yummy salted egg yolk version here.
Address: 73A Ayer Rajah Crescent, JTC LaunchPad @ one-north, Timbre+, Singapore 139957
Opening hours: Mon-Sat 11am to 11pm
Tel: 9667 0368
---
2. Yangnyeom Chicken
---
Chick And Ken is no meek Barbie And Ken doll party. The number of Korean fried chicken flavours on their menu is hardcore, and range from typical ones like soy & garlic to brown sugar & lime. Our pick, however, is Yangnyeom Korean Fried Chicken ($19.90 for 10 pieces with 2 flavours and $34.90 for 20 pieces with 4 flavours). Expect sweet and spicy gochujang (fermented chilli paste) on juicy fried chicken wings and crushed peanuts littered all over it for extra texture.  
Address: 21 Lorong Telok, Singapore 049033
Opening hours: Mon-Fri 12pm to 3pm, 6pm to 10pm, Sat 6pm to 10pm
Tel: 9150 7257
Menu
---
3. Cocaine Wings
---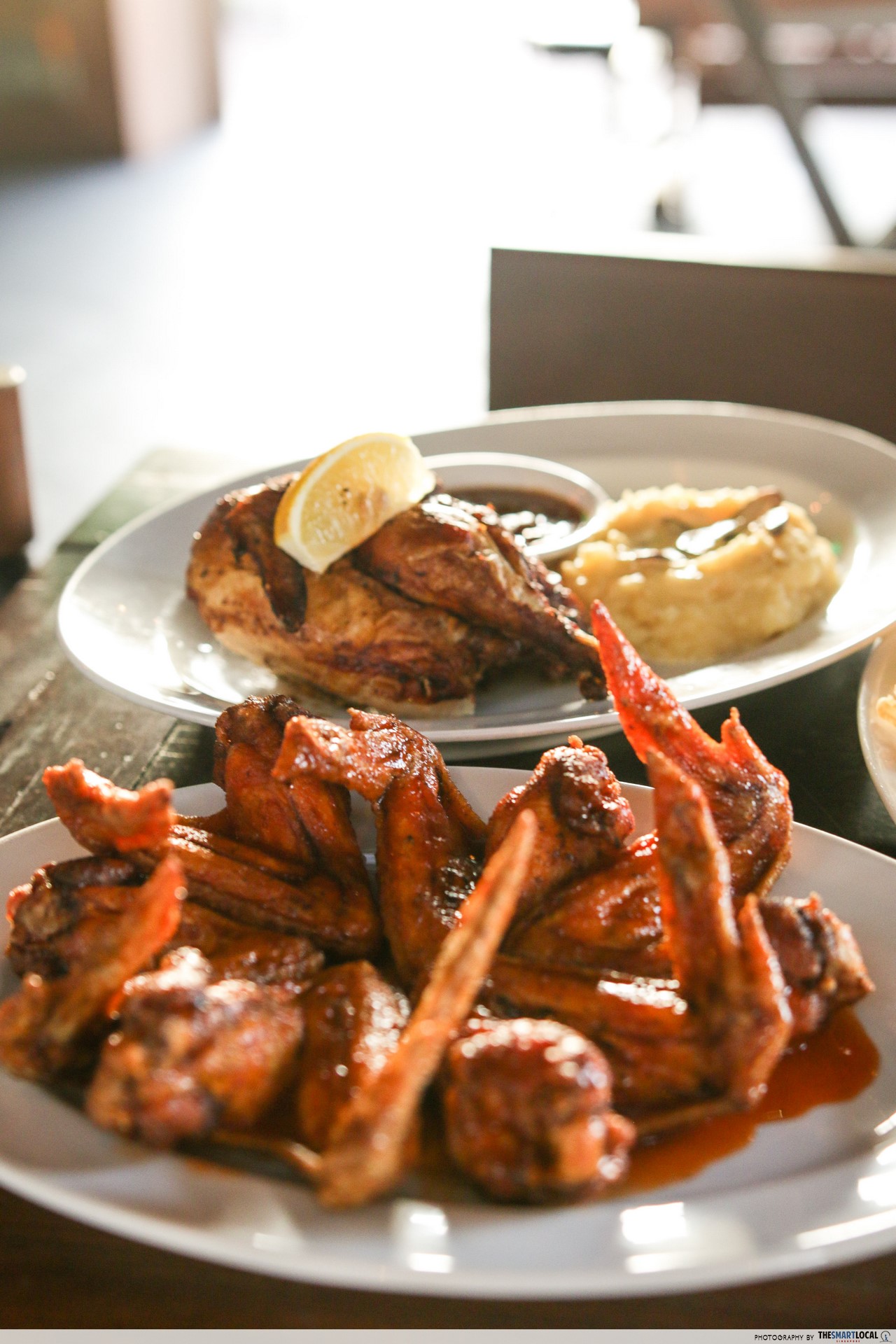 Update: Handlebar at Jalan Mempurong has since closed down.
Note: NOT ACTUALLY COCAINE. But these Cocaine Wings ($14)  at Handlebar are aptly named, with three levels of spiciness you can choose from to kick start your addiction to these BBQ wings. This biker's bar's addictive hot wings range from low, medium, high to a very special Sudden Death ($16). And I mean, one bite and the waterworks start pouring kind of death.
Address: 57 Jalan Mempurong, Singapore 759057
Opening hours: Tues-Sun 5pm to 1am
Tel: 6475 9571
Read a full review of Handlebar here.
---
4. Salted Egg Yolk Wings
---
Update: The Beer Market has since closed down.
Just when you feel the market is oversaturated with everything salted egg yolk, take a bite of these Salted Egg Yolk Wings ($9+ for 3 pieces) at The Beer Market and you will soon realise why we'll struggle without this addictive trend. These wings are the ultimate pub grub slathered with the familiar sweet and salty sauce that'd go great with big gulps of cold draft beers.
Address: 3B River Valley Road, #01-17, Clarke Quay, Singapore 179021
Opening hours: Sun-Thur 6pm to 1am, Fri-Sat 6pm to 3am
Tel: 9661 8283
---
5. Marmite Honey Wings
---
Most restaurants stick to safe options for their wings, but not The Pipe District. Before Marmite-haters scroll on, know that the saltiness of Marmite in these Marmite Honey Wings ($10 for 6 pieces) isn't as pungent as you'd think. The magic is in the batter, and these babies are coated with sweet and tangy skin over tender wings. This tin of 6 also comes with crispy wanton skin and specks of scallion on top – perfect for those feeling extra peckish.
Address: 45 Science Park Road, #01-09/10, Singapore 117407
Opening hours: Mon-Sun 11am to 3pm
Tel: 6873 0143
Menu
---
6. Honey Paprika Wings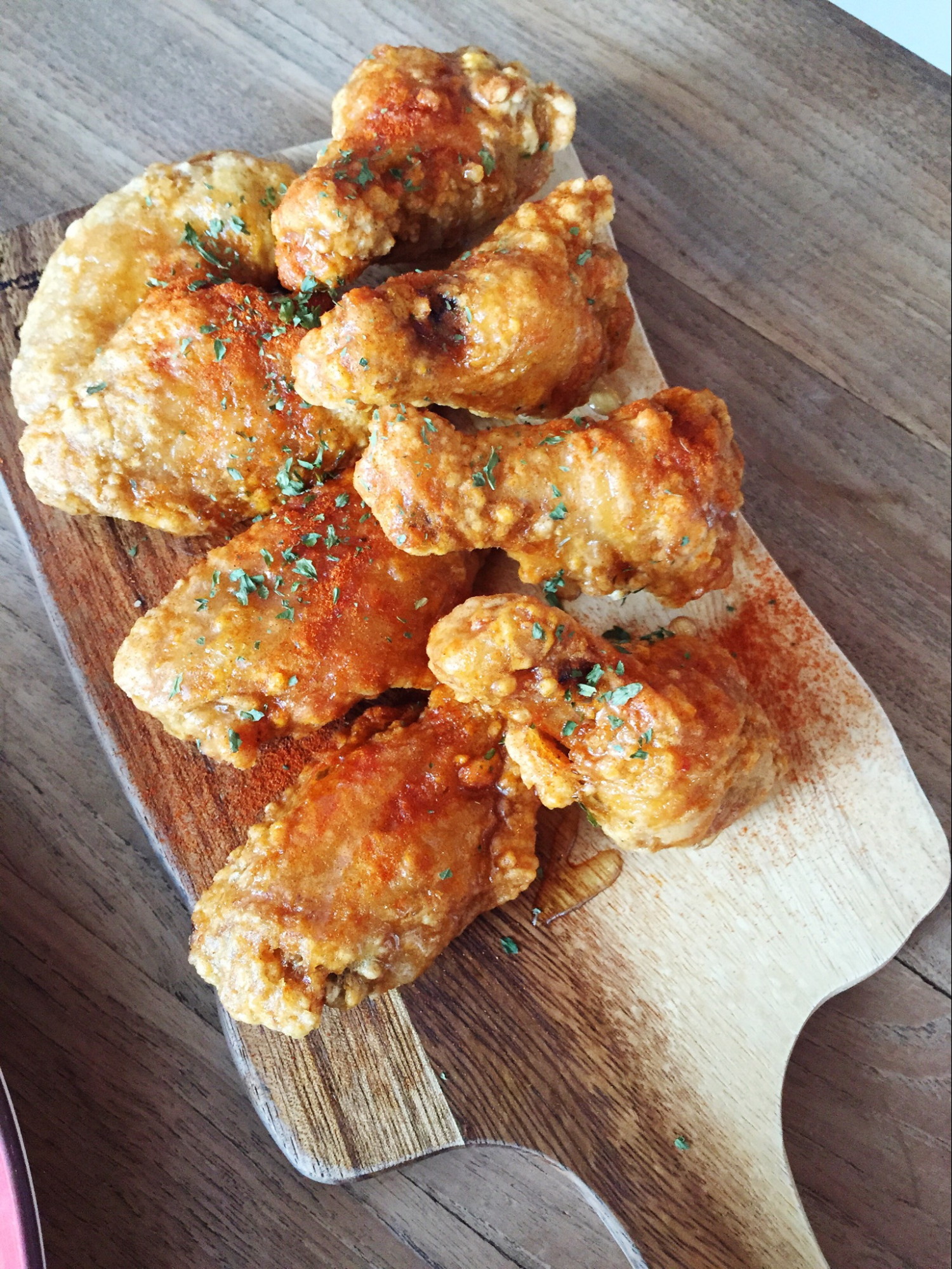 Source
Some like it sweet, others like it smokey. Have the best of both worlds and you'll find yourself sitting at Lola's Cafe ordering Honey Paprika Wings ($10 for 8 pieces). Perfectly fried without being overly oily, these bites are pieces of succulent flesh wrapped within crusty skins coated in honey, spice and everything nice. Non-spicy and perfect for all ages, these hero wings are the reason why loyal customers keep coming back to Lola's for more.
Address: 5 Simon Road, Singapore 545893
Opening hours: Tues-Thurs, Sun 10am to 11:30pm, Fri-Sat 10am to 12am
Tel: 6284 0349
Menu
---
7. Parmesan Wings
---
Nothing beats a sigh of satisfaction like a crispy battered wing that lets out a gratifyingly loud crunch. These Parmesan Wings ($12.80 for 6 pieces) at Relish by Wild Rocket are golden crusted mid-joint bites in cheese batter accompanied by a chicken rice-style chilli dip. With just the right amount of heat and umami, this modern-Singaporean fusion is sure to chase them blues away.
Address: 501 Bukit Timah Road, #02-01, Cluny Court, Singapore 259750
Opening hours: Mon-Sun 9am to 10pm
Tel: 6763 1547
---
8. Smoked Sriracha Chicken Wings
---
Red Eye Smokehouse's Sriracha Smoked Wings ($8 for 6 pieces) definitely lives up to its name with its racy hot sauce. They are first smoked, then deep-fried before being tossed into a sticky, aromatic sriracha sauce soaked up by the crust. Sweet and spicy, these wings burst with a flavour so intense, it's no wonder it's an all-time favourite for all the best reasons.
Address: 1 Cavan Road, Singapore 209842
Opening hours: Tue-Fri 5pm to 10:30pm, Sat 12pm to 3pm, 5pm to 10:30pm, Sun 12pm to 3pm, 5pm to 9pm
Tel: 6291 0218

---
9. Thai Stuffed Chicken Wings
---
Just when you think your tummy's stuffed, you'll be wishing for a second stomach when it comes to these Thai Stuffed Chicken Wings ($9.30++ for 2 pieces) at ThaiExpress. These boneless prawn paste filled wings are a burst of juicy flavour and a sweet Thai chilli dip completes this mouth-watering dish. There's only one criteria that you'll need to follow: come hungry.
Address: 68 Orchard Road, #03-24, Plaza Singapura, Singapore 238839
Opening hours: Mon-Sun 11am to 10pm
Tel: 6339 5442
Menu
---
10. Ribena Wings
---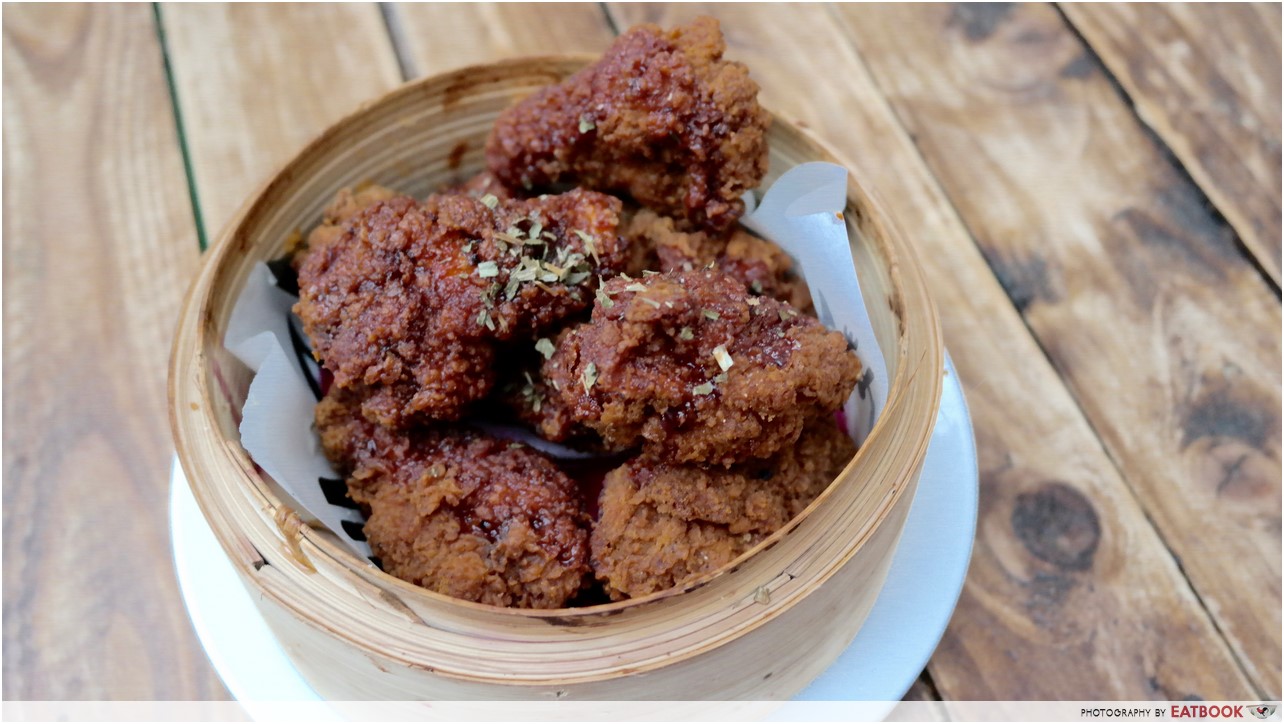 For those who want a little #throwback to your childhood where Ribena is part of your everyday diet, Ribena Wings ($12 for 8 pieces) can do just that. These spiced chicken drumlets from Working Title are drizzled with Ribena sauce and are sure to please those with a sweet tooth. Novelty aside, it may get too cloyingly sweet after the first piece, so do bring a few friends along to share a basket.   
Address: 48 Arab Street, Singapore 199745
Opening hours: Mon-Thurs 11am to 10pm, Fri 11am to 11pm, Sat-Sun 10am to 11pm
Tel: 8248 2841
Menu
---
BONUS: Honey Butter Chicken
---
I hope your cholesterol level checked out fine, 'cause this is one dish you'd definitely won't want to miss. Pop these pieces of Honey Butter Chicken ($28.90++) from Chir Chir into your mouth and you'll be saying bye to all the other honey butter Korean snacks out there. Whether you nibble on it slowly or wolf it all down, this sinful dish will make the rest of your meal pale in comparison.
Address: 133 New Bridge Road, #01-43, ChinaTown Point, Singapore 059413
Opening hours: Mon-Sun 11am to 3am
---
Here's to more chicken runs
---
No need to run around town like a headless chicken looking for good grub. If you need to do a little tummy stuffing, these sure-WINg flavours will have you devour juicy wings dripping with all sorts of concoctions in a flash, with no fingers left spotless.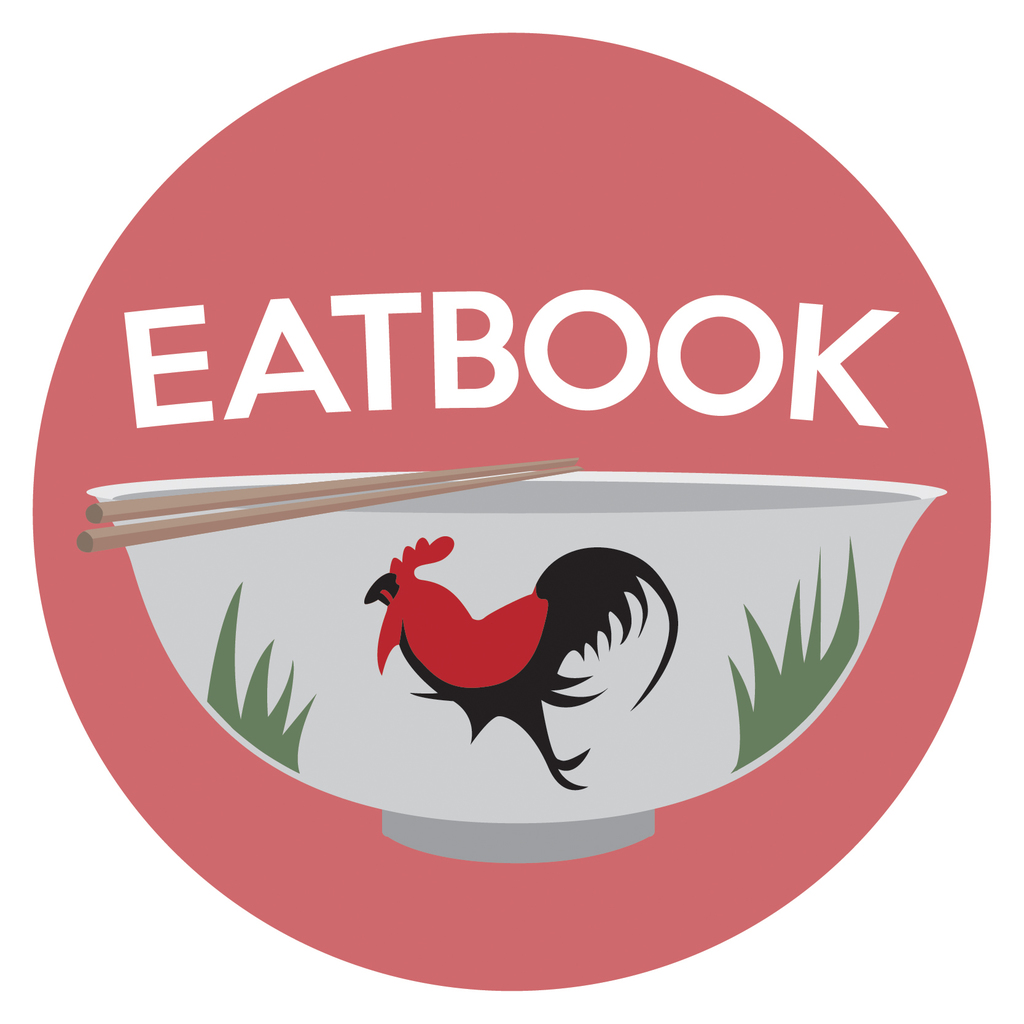 Drop us your email so you won't miss the latest news.