---
Wood-fired pizza joints in Singapore
---
Boasting gooey melted cheese and generous lashings of toppings, pizzas make for the best comfort food. Whether they've got thick or thin crusts, these slices of heaven never fail to summon the carb fiend in me. That being said, standing at the apex of the pizza food chain are undoubtedly wood-fired pizzas.
These pizzas take a shorter time to cook and have an enhanced flavour due to even heat distribution. If you've only tried fast food pizzas up till now, check out these restaurants serving oh-so-delicious wood-fired pizzas that'll make your heart skip a beat.
---
1. Al Forno
---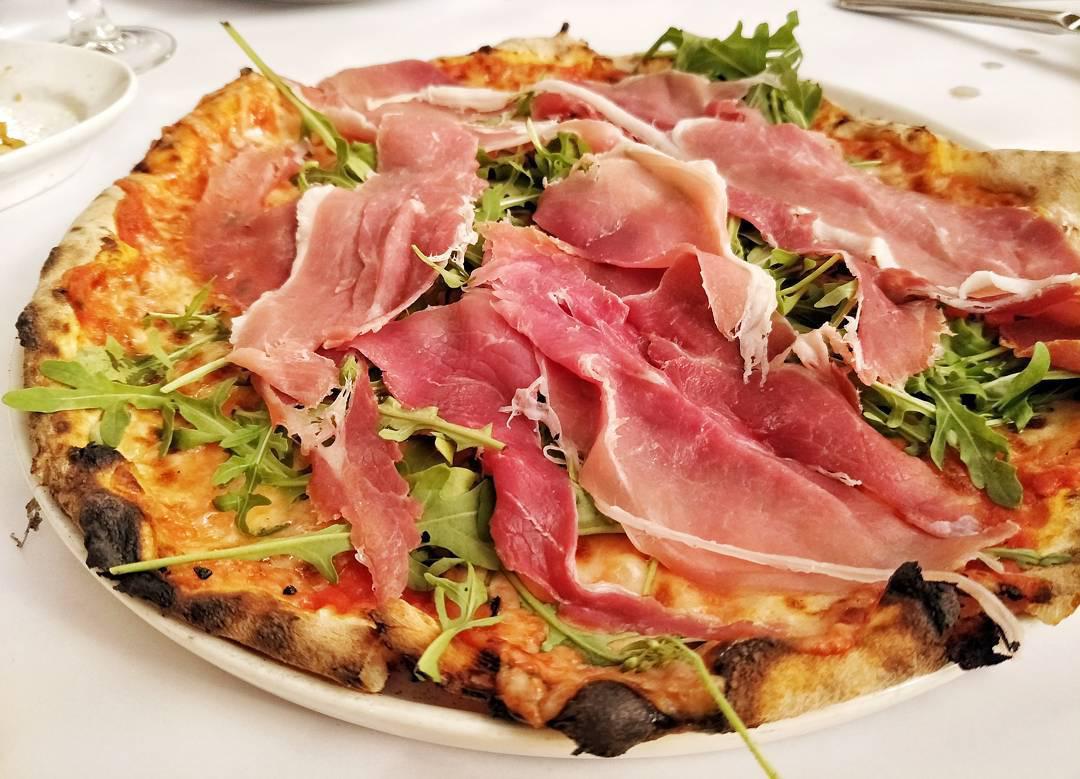 Image credit: @eataduckymas
Located in a shophouse along East Coast Road and around since 1995, Al Forno is said to be the very first Italian restaurant in Singapore to import fresh ingredients, such as tomatoes, from Italy. The pizzas are made from scratch and topped with quality cheese before they're cooked in a traditional wood-fired oven.
Pork lovers will love their Pizza Primavera ($27++), which features loads of parma ham splayed over a tomato sauce-based crust with mozzarella cheese. They also have a couple of vegetarian options, such as the Pizza Al Formaggi Con Pera ($27++) featuring with four kinds of cheese, fresh pear, walnuts, and balsamic vinegar.
Address: 400 East Coast Road, Singapore 428996
Opening hours: Mon- Fri 12pm to 2pm, 6:30pm to 10pm, Sat-Sun 12pm to 2pm, 5:30pm to 10pm
Website
---
2. Zazz Pizza
---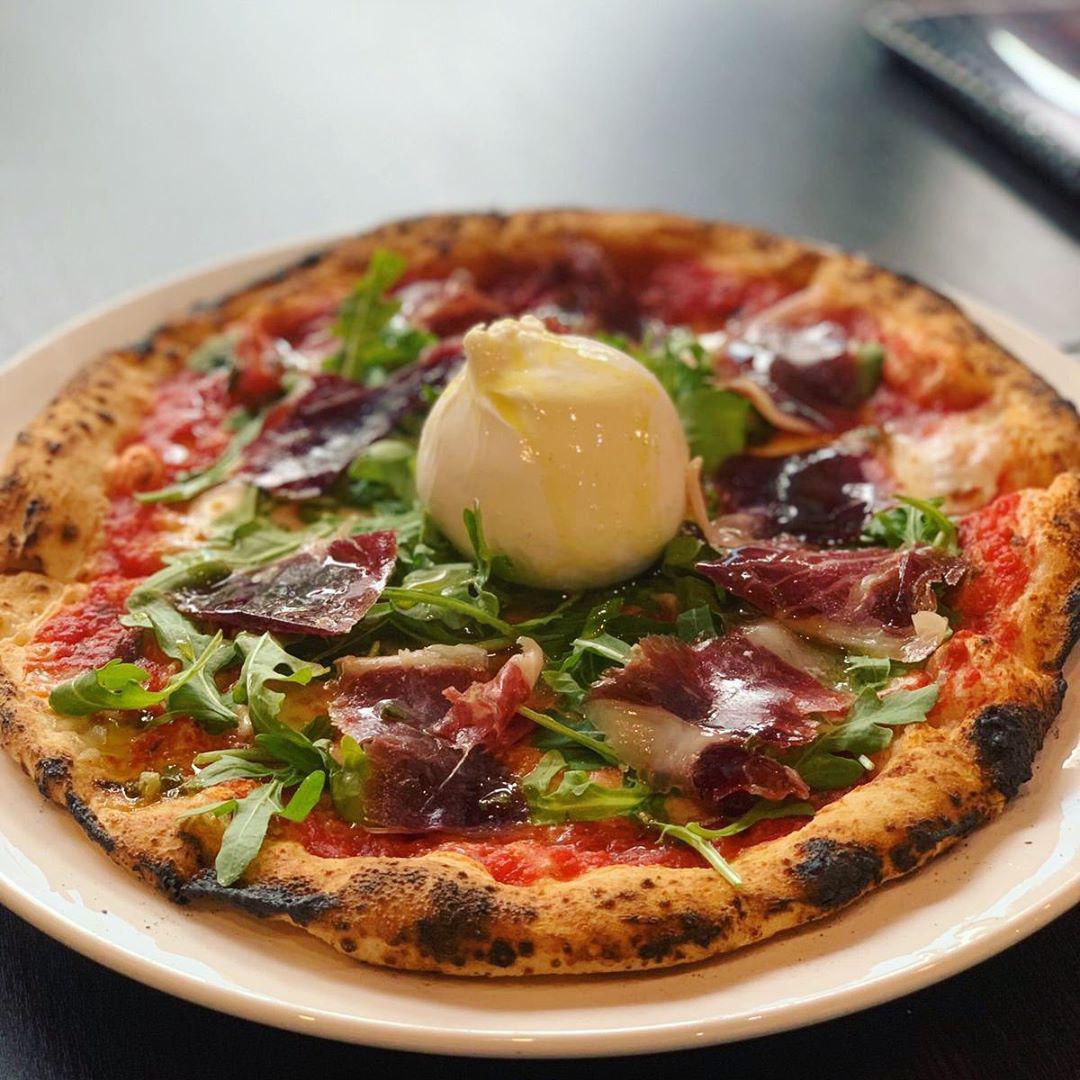 Image credit: @beautifoodwhizz
Almost everything at Zazz Pizza is made in-house, from the pizza dough that's made using Italian flour to their house-baked bread, sauces, and even chilli flakes! The Burrata Pizza ($26++) is a must-try; the thin-crusted pizza is light despite being topped with tangy tomato sauce, mozzarella cheese, fresh basil leaves, and a generous ball of burrata cheese in the centre.
Besides their classic pizza selections, they also offer you the chance to build your own pizza.
Address: 1A Short Street, #01-03, Singapore 188210
Opening hours: Mon-Wed 11:30am to 3pm, 5pm to 10:30pm, Thurs-Sun 11:30am to 10:30pm
Website
---
3. Alt. Pizza
---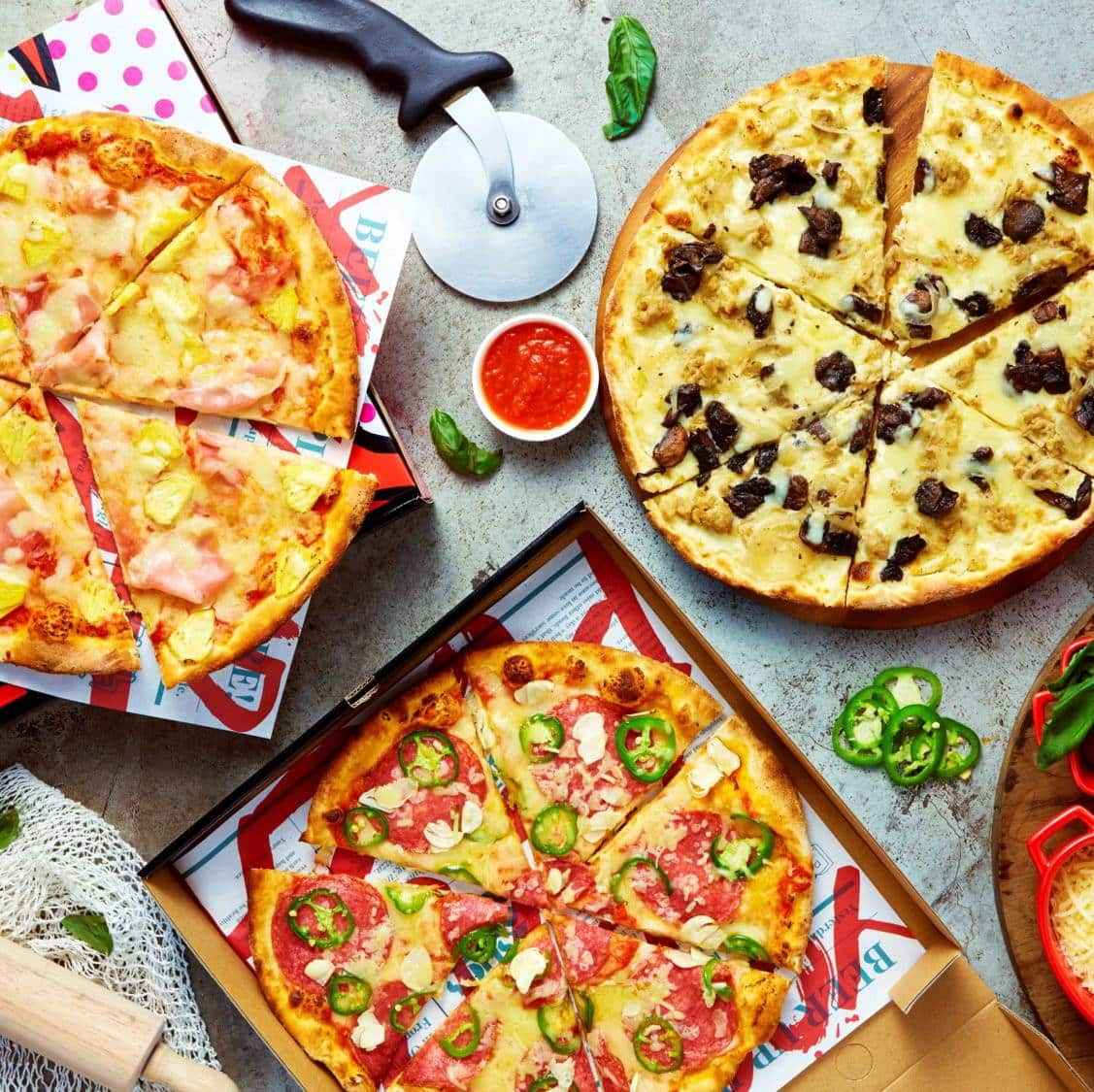 Image credit: @altpizza
The dough at Alt. Pizza is made fresh every day, and each pizza is built-to-order before it is fire-baked at 500 degrees. With affordable prices and a warm casual atmosphere, this pizzeria is a good place for group hangouts and family gatherings. Sausage lovers can try the Dangerous Diego ($18++) – a spicy and flavourful mix of roasted onions, red peppers, garlic and chilli oil, married together with molten cheese. You can also make your very own pizza here with their build-your-own-pizza option!
Address: 117 East Coast Road, Singapore 428805
Opening hours: Daily 11am to 10pm
Full list of outlets
Website
---
4. Ricciotti
---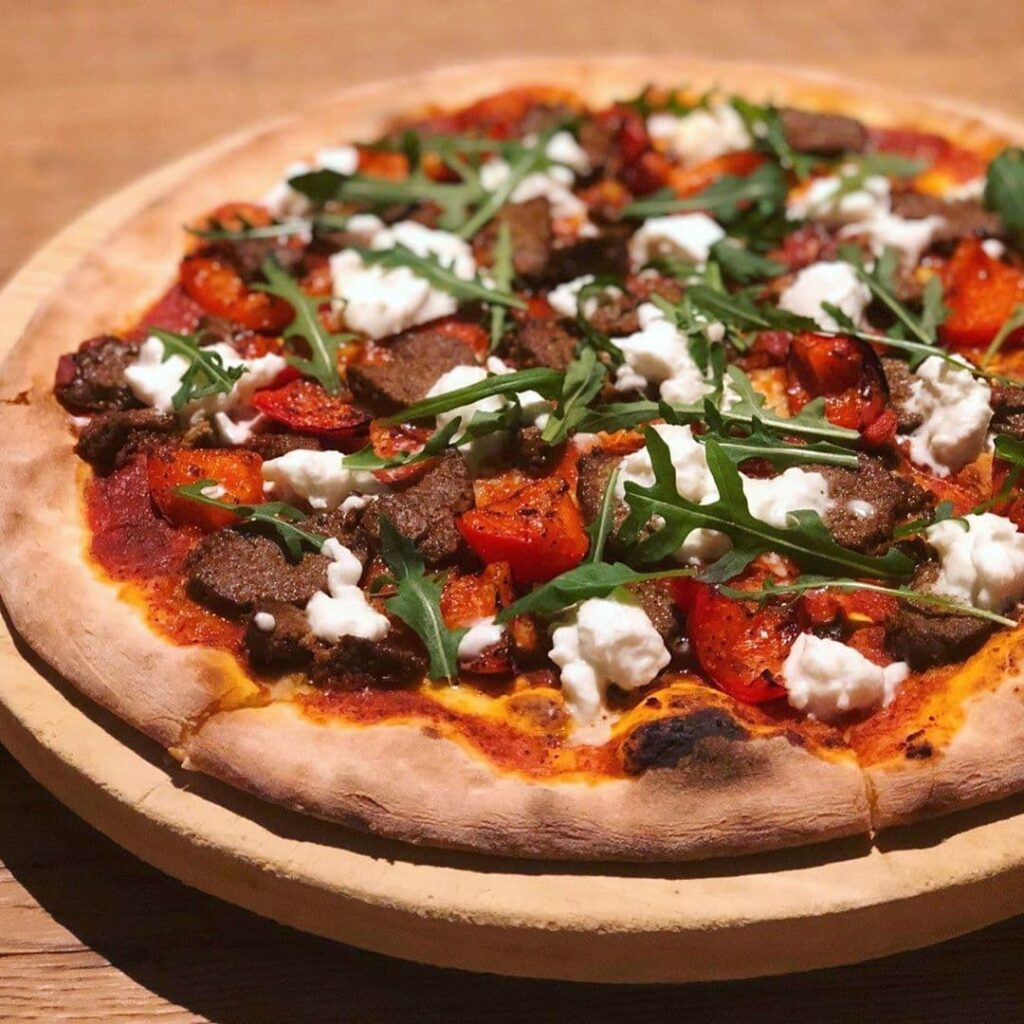 Image credit: @ricciotti_sg
Ricciotti serves up scrummy Italian food by the river and is well-loved for its affordable gourmet dishes. For variety-seekers, they have a pretty neat range of food for your picking, from antipasti to unique pasta and wood-fired pizzas. If you're coming in a group, try their Pizza Mezzo Metro ($54++) – a half-metre long pizza that allows you to choose up to three flavours from their pizza selections.
Address: 20 Upper Circular Road, B1-49/50, The Riverwalk, Singapore 058416
Opening hours: Daily 11:30am to 11pm
Website
---
5. Cicheti
---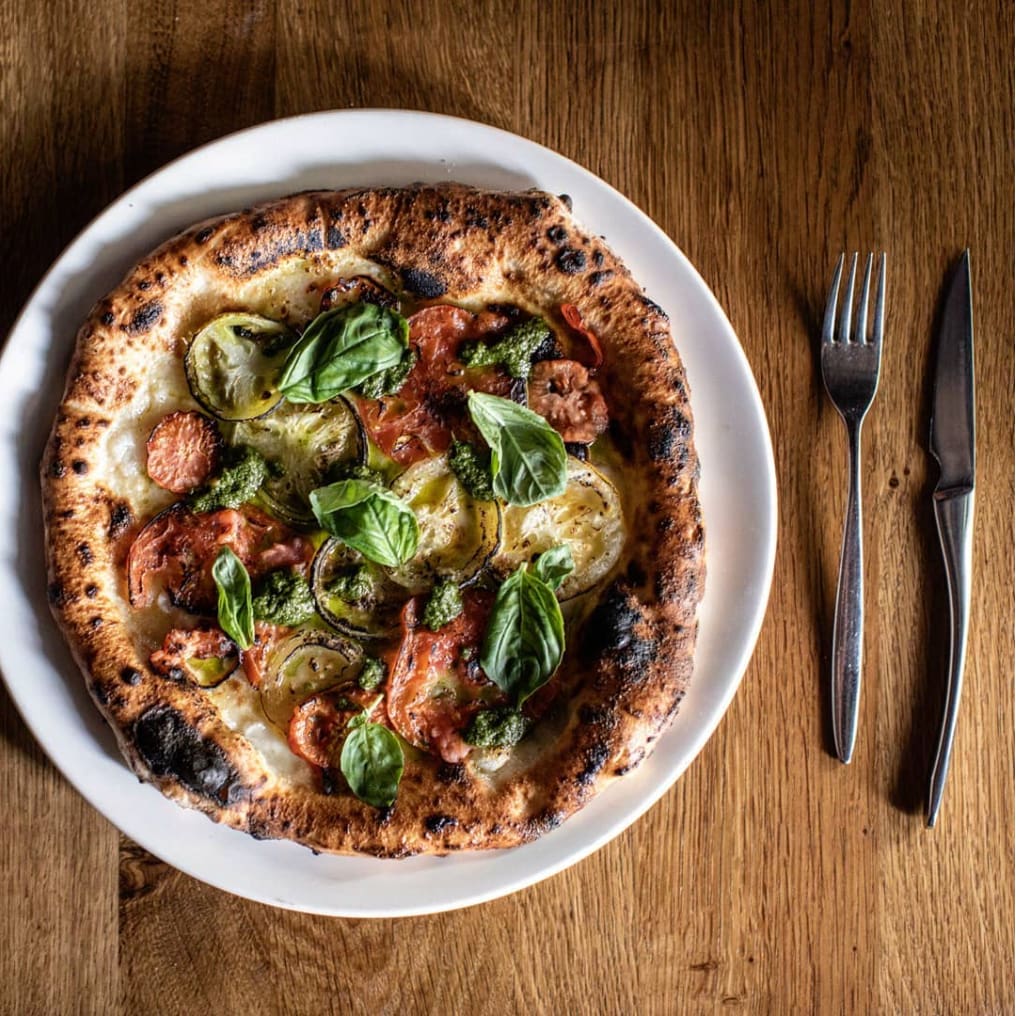 Image credit: @cichetirestaurant
Pronounced as "chi-keh-tee", Cicheti dishes up authentic wood-fired Neapolitan pizzas. There are both red and white pizza – it is essentially a pizza without tomato sauce – options here. Some interesting picks include the Pollo ($25++), a white pizza topped with almond pesto, chicken and caramelised onions, and the Bismark ($26++) – a red pizza with mozzarella, ham, mushrooms, parmesan, and a soft runny egg to finish.
Address: 52 Kandahar Street, Singapore 198901
Opening hours: Mon-Fri 12pm to 2:30pm, 6:30pm to 10:30pm, Sat 6pm to 10:30pm
Website
---
6. La Nonna
---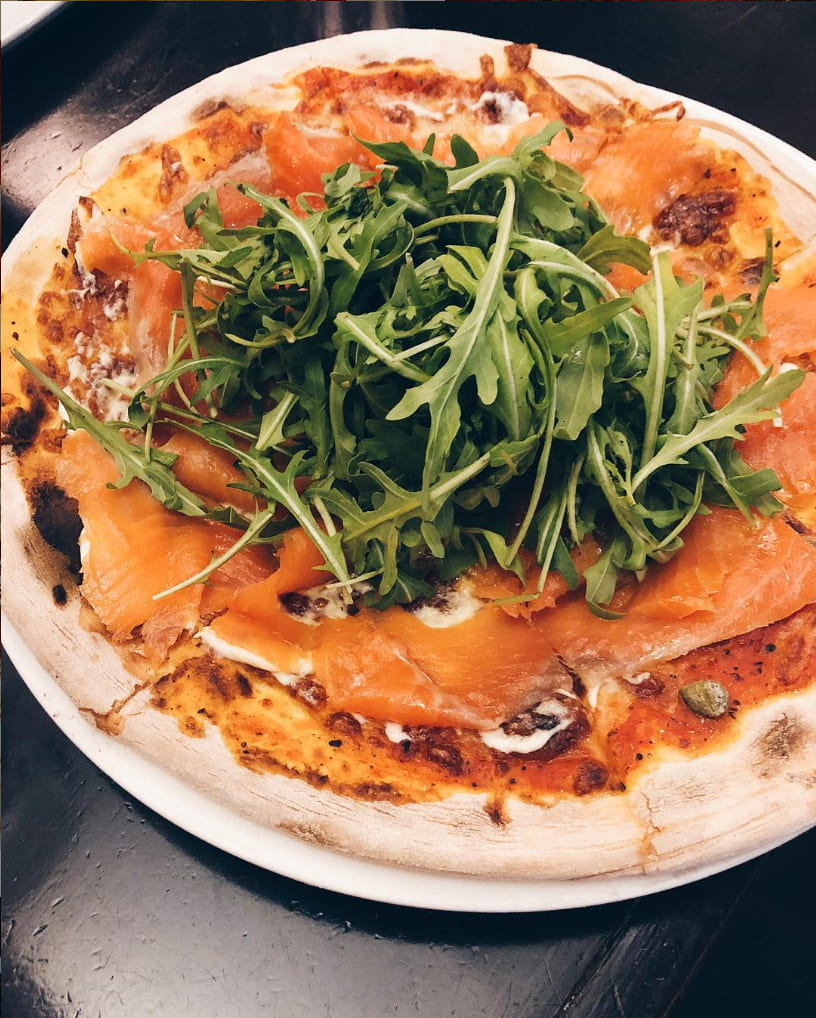 Image credit: @chaverrrry
Those who frequent Holland Village would have probably passed by La Nonna. This homely, nondescript restaurant is situated right in the middle of the bustling dining enclave along Lorong Mambong that comes alive at night. Don't forget to give their signature truffle egg pizza a hit; the La Nonna ($25.40++) comes with a runny egg in the centre, and fresh asparagus spears all over for that extra crunch. But my favourite pizza would be the Salmone E Rucola ($24.50++) that's topped generously with smoked salmon slices and a mound of fresh rocket leaves.
Address: 26/26B Lorong Mambong, Singapore 277685
Opening hours: Mon-Fri 12pm to 2:30pm, 6pm to 11:30pm, Sat 12pm to 11pm, Sun 12pm to 10:30pm
Website
---
7. Limoncello
---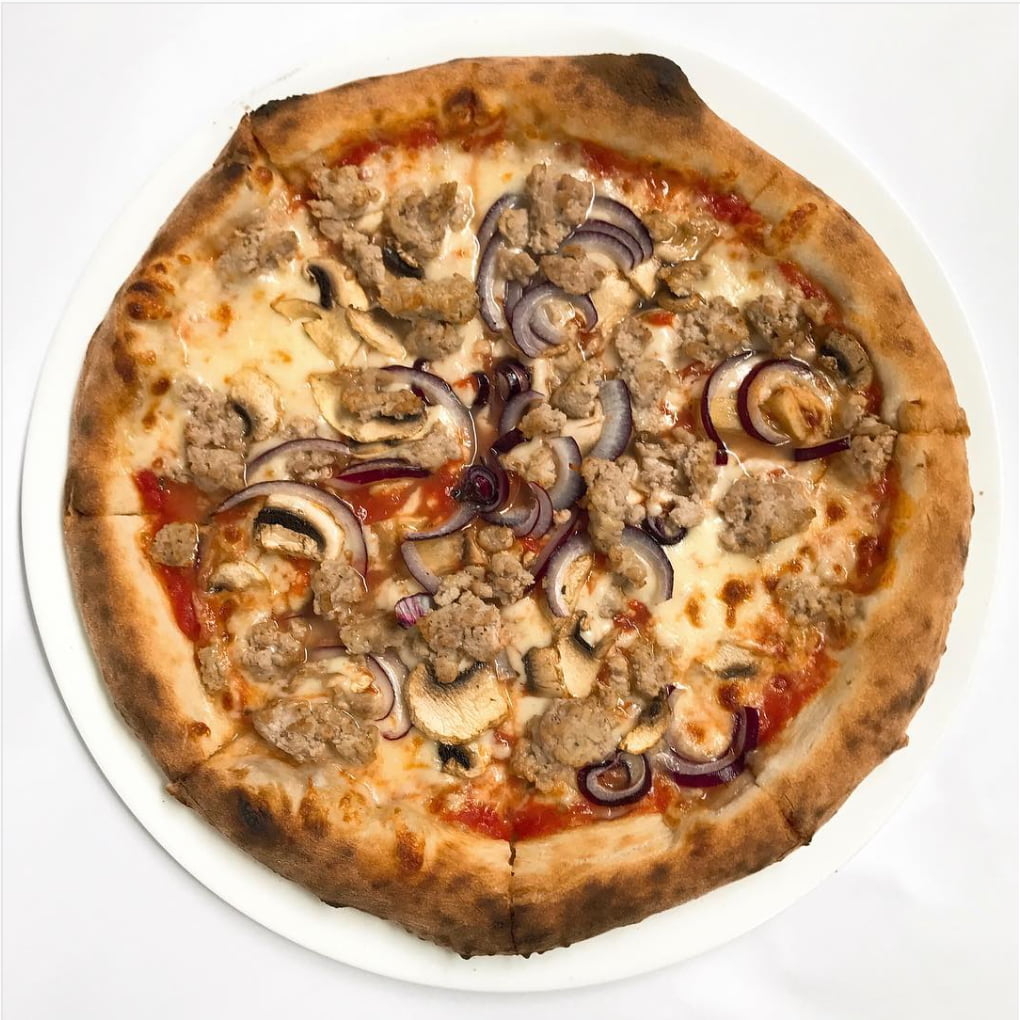 Image credit: @rebootsirius
The pizzas at Limoncello are all made in the traditional Neapolitan style. What differentiates this style of pizza from others is its characteristic light, thin and airy crust that is made using simple ingredients such as olive oil, fresh basil and tomatoes.
For something different, try the Limoncello ($29++), a white-based pizza that comes with a medley of mushrooms and beef sausages. Go classic with the Rucola E Prosciutto Di Parma 30 Mesi ($29++), starring a 30-month aged parma ham accompanied by fresh rocket leaves and parmesan. For those who are looking for a healthier choice, they provide a wholemeal crust option too!
Address: 95 Robertson Quay, #01-19/20, Rivergate Condominium, Singapore 238256
Opening hours: Mon-Tue 5:30pm to 10pm, Wed-Thurs 12:30pm to 2:30pm, 5:30pm to 10:30pm, Fri-Sat 12pm to 2:30pm, 5:30pm to 11pm, Sun 12pm to 2:30pm, 5pm to 10:30pm
Website
---
8. Ristorante Luka
---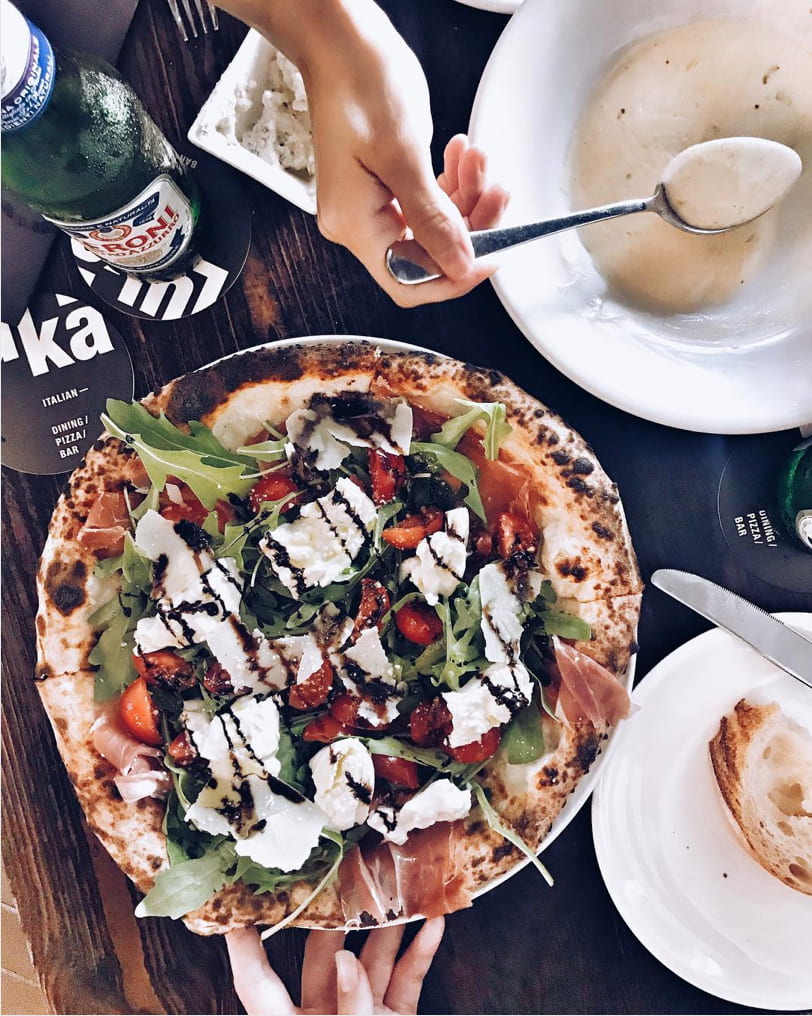 Image credit: @goawaylobster
Don't miss out on Ristorante Luka's signature Prosciutto E Rucola Burrata Pizza ($28++). It's a beautiful work of art with its leopard-spotted crusty edges surrounding a mountain of fresh toppings. Besides rustic artisanal pizzas, this Italian-Japanese fusion eatery also dishes out other Japanese-inspired plates that are a hit with diners, especially Japanese expats.
Address: 18 Tanjong Pagar Road, Singapore 088441
Opening hours: Mon-Sat 12pm to 12am, Sun 6pm to 10pm
Website
---
9. Casa Verde
---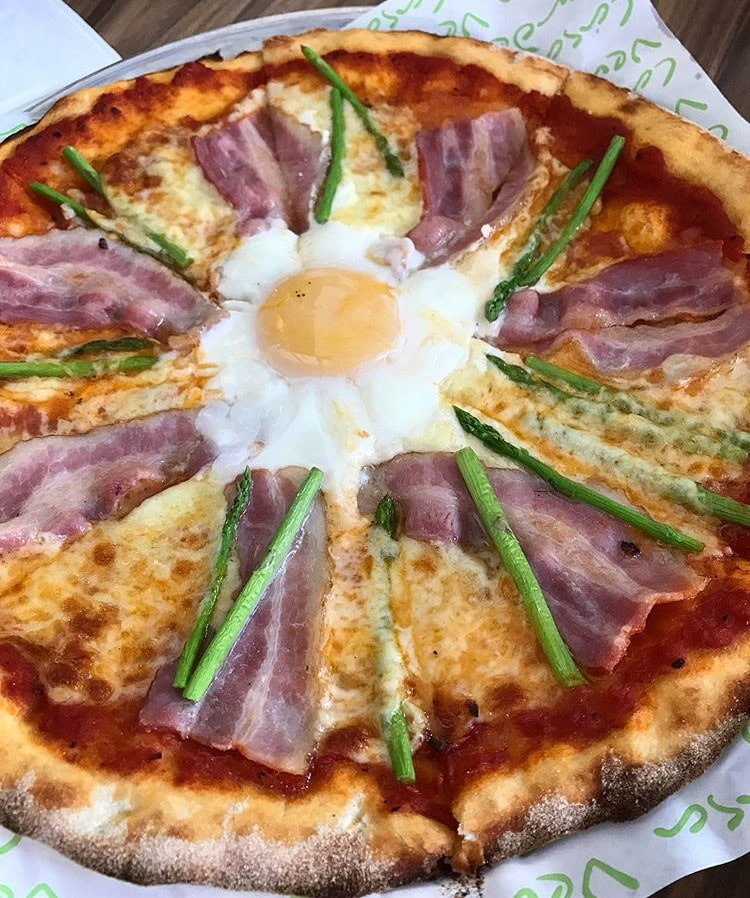 Image credit: @joewee72
You can find this casual trattoria amidst the lush surroundings of Singapore Botanic Gardens. Tuck into wide pizzas such as the classic Rustica ($25+), that's topped with smoked streaky bacon, potato, and a sunny-side up. For truffle lovers, there's the Foresta Nera ($26+) – a black truffle pizza with mushrooms and fontina cheese. Besides wood-fired pizzas, the place also dishes out local favourites such as Hokkien mee and laksa.
Address: 1 Cluny Road, Singapore Botanic Gardens, Singapore 259569
Opening hours: Mon-Fri 7:30am to 8.00pm,  Sat-Sun 7:30am to 9.00pm
Website
---
10. Pizza Fabbrica
---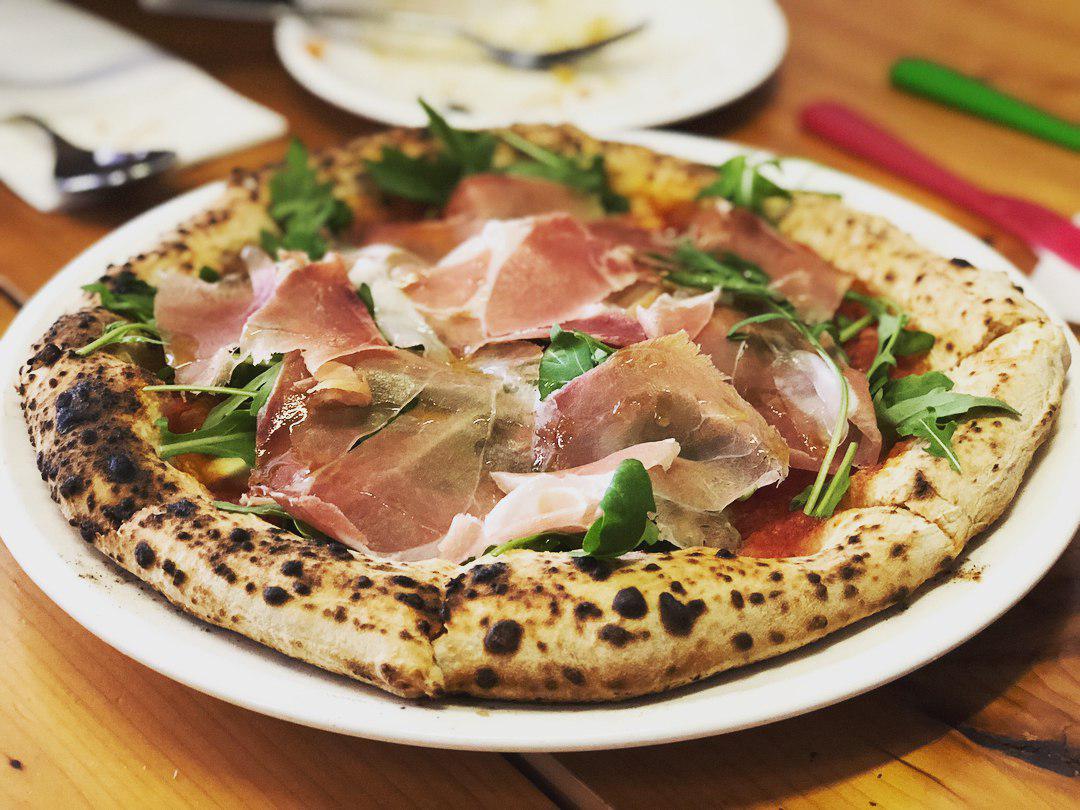 Image credit: @takehito0206
Upon stepping into the minimalist space of Pizza Fabbrica, you will find a wood-fired oven standing in all its glory in the middle of the restaurant's open-concept kitchen. Their pizza dough is made using Italian Caputo flour and proofed for two days, giving the pizzas a light, airy crust, and a distinctively tangy and complex flavour. Be sure to try their highly raved Funghi Scamorza ($28++), featuring porcini mushrooms brought together by gooey and rich melted cheese, and finished with generous shavings of fresh truffle.
Address: 70 Bussorah Street, Singapore 199483
Opening hours: Tues-Thurs, Sun 12pm to 11pm, Fri-Sat 12pm to 12am.
Website
---
Wood-fired pizza for the whole gang
---
There's something about pizza that makes them so comforting for the tummy and soul. Whether you prefer your pizzas meatless, or folded into a steaming pocket of calzone deliciousness, there's something for you at these pizzerias!
Featured images by @altpizza and @beautifoodwhizz