---
HDB cafes all around Singapore
---
ICYMI, Creamier's outlet at Toa Payoh will be closing on 30 June 2019. A favourite haunt for ice-cream lovers, this neighbourhood cafe has found its way into many hearts in the last eight years. As we bid goodbye to the cosy ice-cream cafe, we've also compiled a list of HDB cafes around Singapore that you can visit to help you get over Creamier's closure.
---
1. Mingle Mangle
---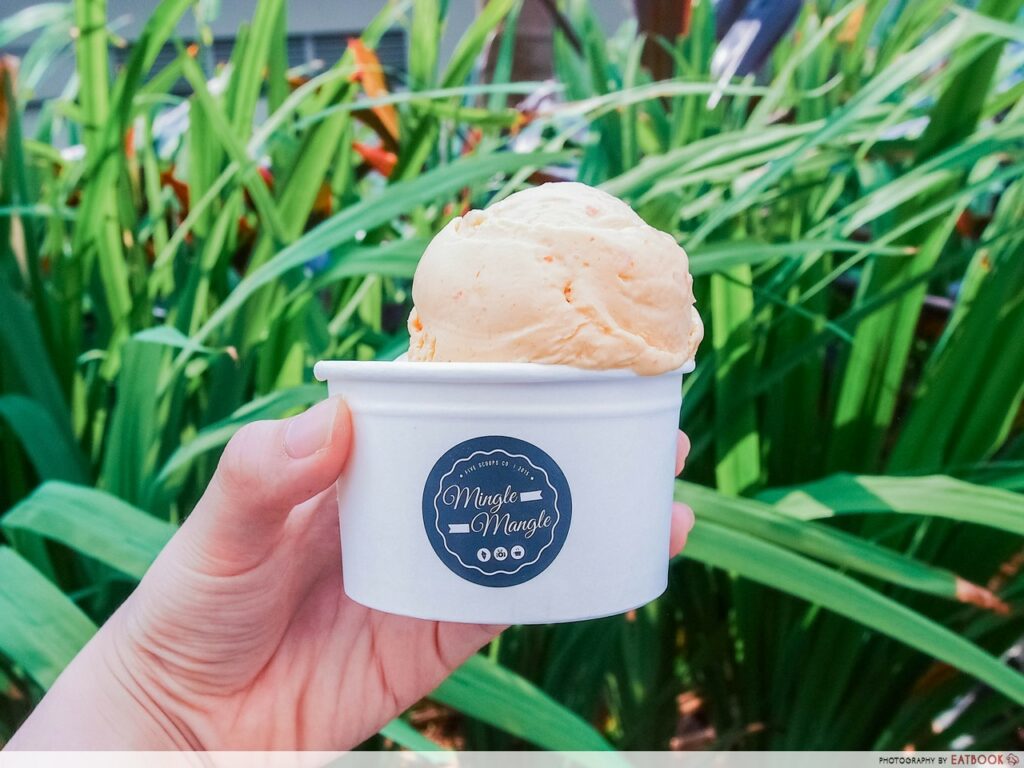 Nestled in the heart of Hougang, Mingle Mangle is a rustic cafe that serves killer waffles and ice-cream. Having undergone a revamp last year, the cafe now has 15 flavours of waffle (from $6.50), with intriguing options such as Chicken Cutlet Waffles and Cookies and Cream Waffles.
Top it off with some of their curated ice-cream flavours such as White Truffle, Mid Autumn Yam and Watermelon Soju at $4.80 per scoop. For the adventurous, be sure to try out their Chilli Crab or Black Pepper Crab ice-cream for a spicy kick to your dessert. The cafe's menu is seasonal and certain menu items may change, so be sure to drop them a call before going to find out what's available. 
Mingle Mangle Review: Chilli Crab and Parmesan Cheese Flavored Ice Creams?!
Address: Blk 476 Upper Serangoon View Road, #02-07, Singapore 530476
Opening hours: Mon, Wed-Thur 1pm to 10pm, Fri 1pm to 11pm, Sat-Sun 12pm to 10pm
Website
---
2. Eleven Strands
---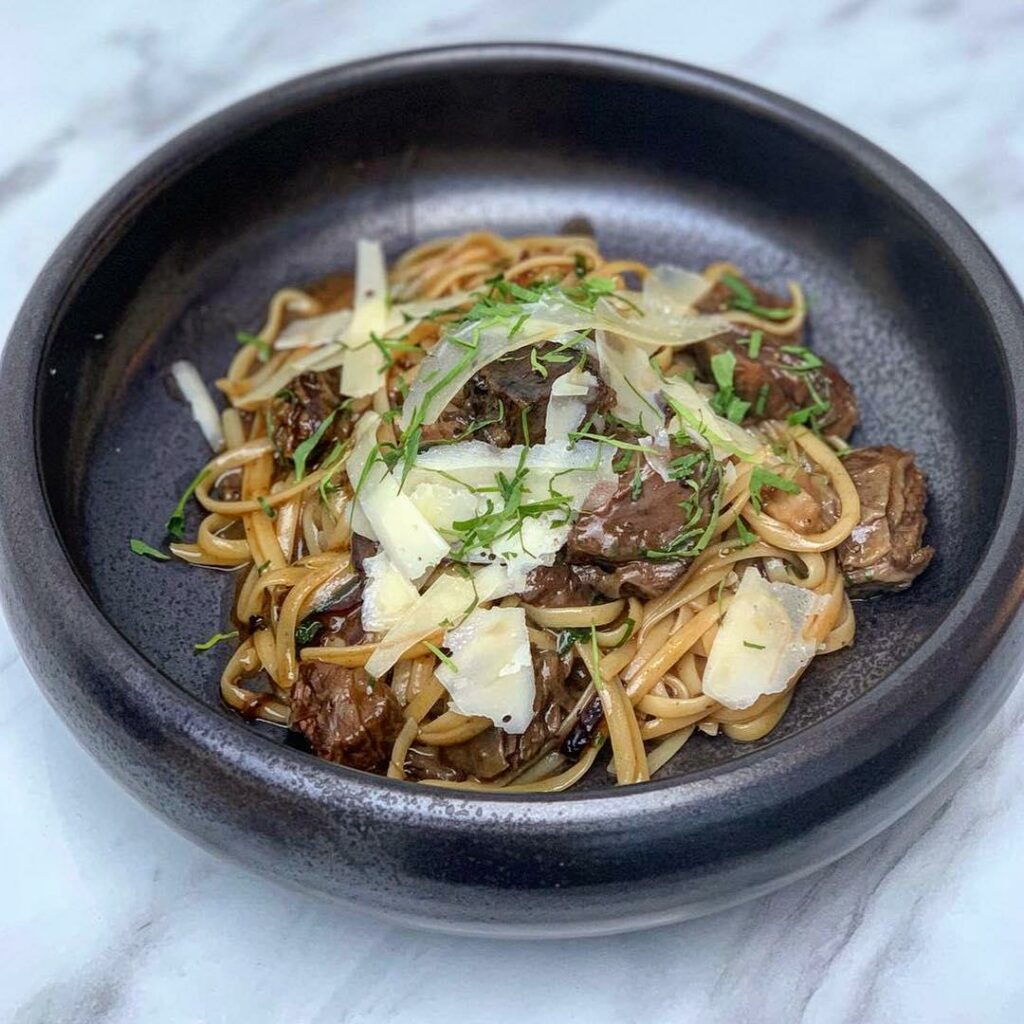 Image credit: @elevenstrands
The newly opened Eleven Strands has taken over the spot of the now-defunct Kombi Rocks. Boasting a chic, gorgeous minimalist interior, their speciality is fresh, handmade pasta. Try their Short Ribs Pasta ($25+) for a plate of al dente tagliatelle paired with pieces of caramelised ribs that melt in your mouth.
We suggest going for their Gourmet Set Lunch ($19+), which will give you a bowl of French Onion Soup along with your a choice of main and dessert. Note that this set lunch is only available on weekdays from 12pm to 3pm.
Address: 66 Yio Chu Kang Road, Singapore 545568
Opening hours: Tue-Sat 12pm to 10pm, Sun 12pm to 9:30pm
Website
---
3. Lickers
---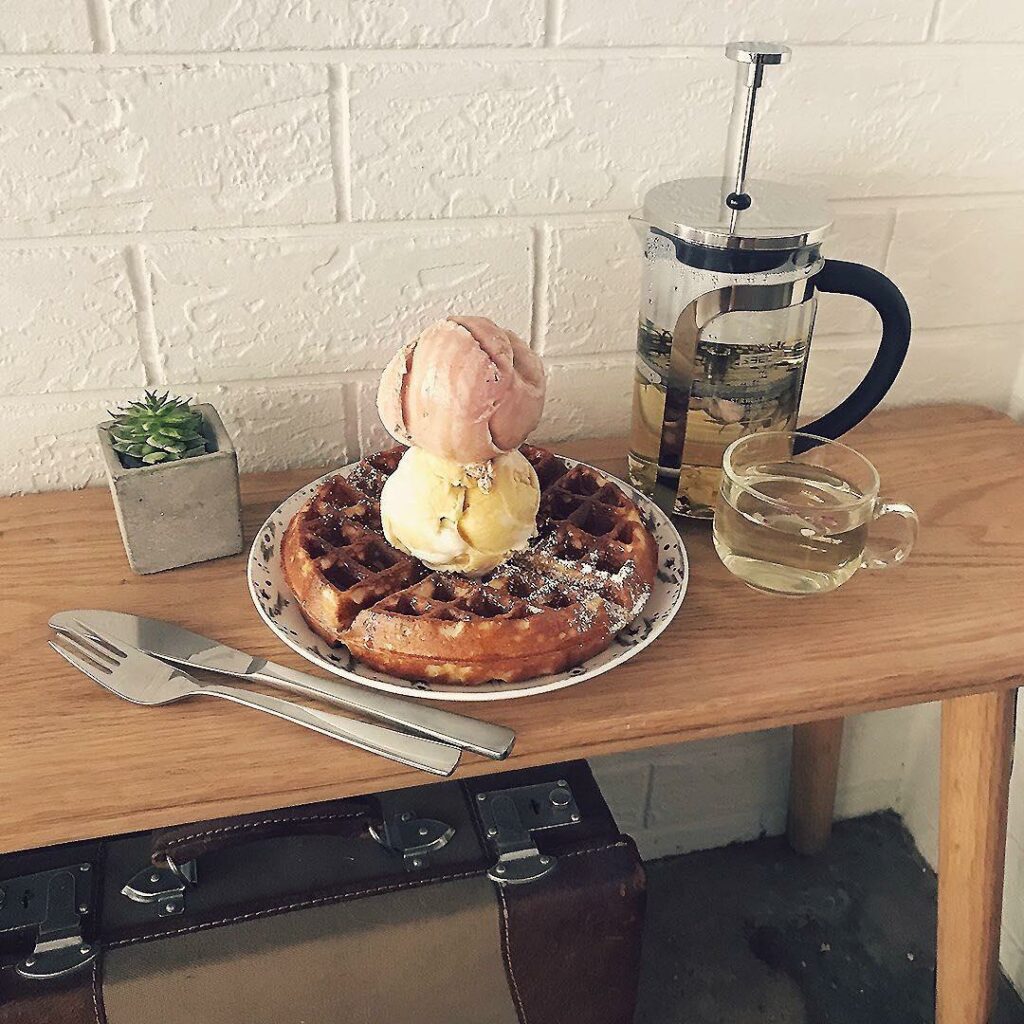 Image credit: @lickerssg
Lickers is a popular spot frequented by students for a mid-day cool down. The vibe here is hip and chill, with cheeky neon lights that jazz up the interior. You can get a plate of warm, fluffy waffles topped with two scoops of ice-cream at $10. The cafe serves unique, but not over-the-top, flavours such as Yakult Oreo ($3.50) and Oolong with Lavender ($4.30), which is refreshing and delectable.
Address: 124 Hougang Avenue 1, #01-1446, Singapore 530124
Opening hours: Tue-Thur 1pm to 2am, Fri-Sun 12pm to 2am
Website
---
4. Nineties Pasta and Grill
---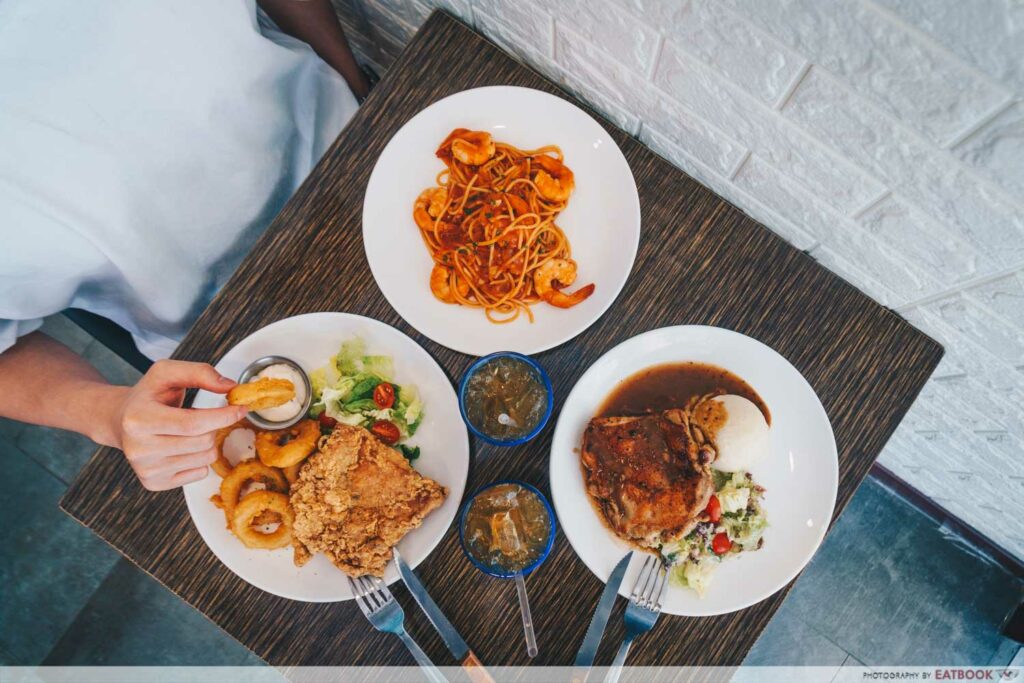 If you're looking for a place that serves decent pasta at affordable prices, Nineties Pasta and Grill is your best bet. Their Truffle Carbonara with Parmesan Cheese ($9.90) and Fresh Prawn Spaghetti in Mariana Sauce ($9.90) are hot favourites among customers. If you're up for something different, the cafe has also jumped onto the ma la bandwagon and is serving Mala Smoked Duck Linguine ($9.90), which will be available till 30 April 2019.
Nineties Pasta And Grill Review: $10 Nett Western Set Meals At A Cafe In Eunos
Address: 47 Sims Place, #01-169, Singapore 380047
Opening hours: Mon-Thur 11.30am to 8.30pm, Fri-Sun 11.30am to 9.30pm
Website
---
5. Obsessive Chocolat Desire (OCD)
---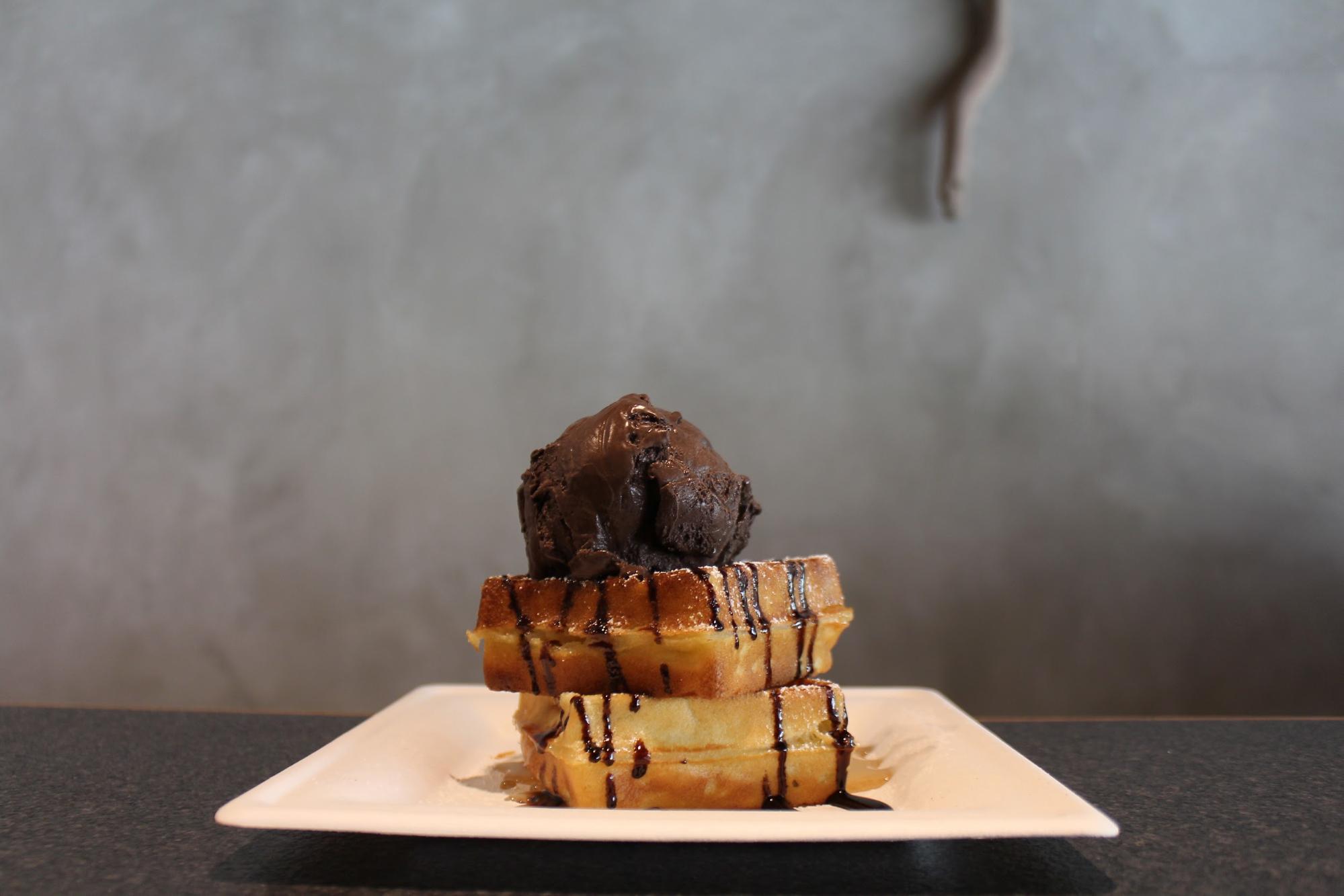 Image credit: Rachel Yeo

Obsessive Chocolat Desire at Ang Mo Kio can be easily spotted thanks to the cute yellow and blue neon lights against their black signboard. Ice-cream is priced at $3.60 for a single and $7 for a double scoop, while their waffles – both Original and Sesame – go at $4.
We tried an original waffle topped with a scoop of 72% Brazil Dark Chocolate Ice Cream ($7.60). The dark chocolate ice-cream was strong and thick, without having a bitter aftertaste. Though their speciality is chocolate ice-cream, they also serve interesting flavours such as Speculoos Butter Cookies and MSW Durian Sorbet.
Address: 529 Ang Mo Kio Avenue 10, #01-2353, Singapore 560529
Opening hours: Mon-Thur 12pm to 10pm, Fri-Sat 12pm to 1am, Sun 2pm to 10pm
Website
---
6. The Plain Jane
---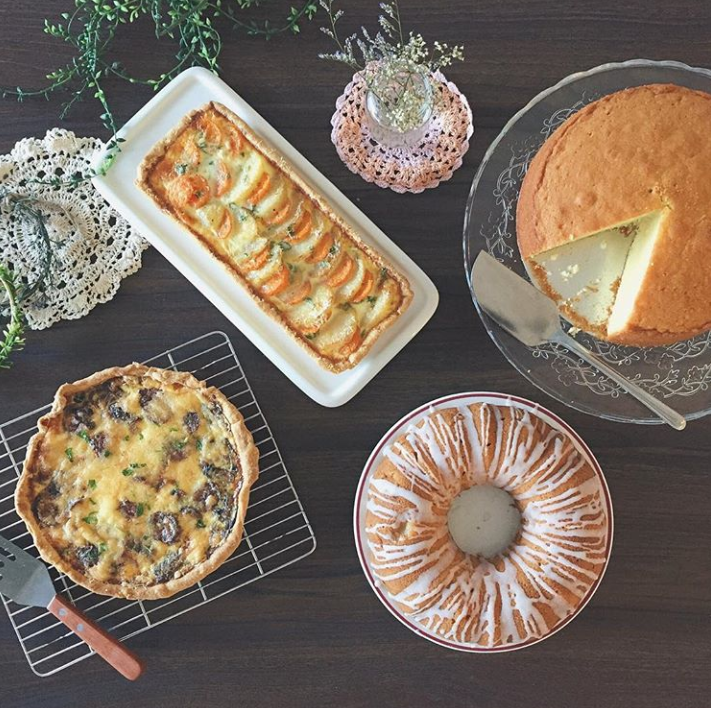 Image credit: @cafeplainjane
The Plain Jane is popular among Serangoon's residents for Swiss rolls and light bakes. This homely cafe is decorated with dried wildflowers and has vintage charm. Classic Swiss rolls are priced at $4.90 per slice while premium flavours cost $1 more. Their Strawberry Yogurt Swiss Roll ($5.90) has a deep milky flavour that contrasts with the light and fluffy sponge. Pair this with a fragrant cup of tea, or an iced long black for a chill afternoon tea session.
Address: 211 Serangoon Avenue 4, #01-10, Singapore 550211
Opening hours: Mon-Tue, Thur 12pm to 8pm, Fri 12pm to 10pm, Sat 10am to 10pm, Sun 10am to 8pm
Website
---
7. Lee's Confectionery
---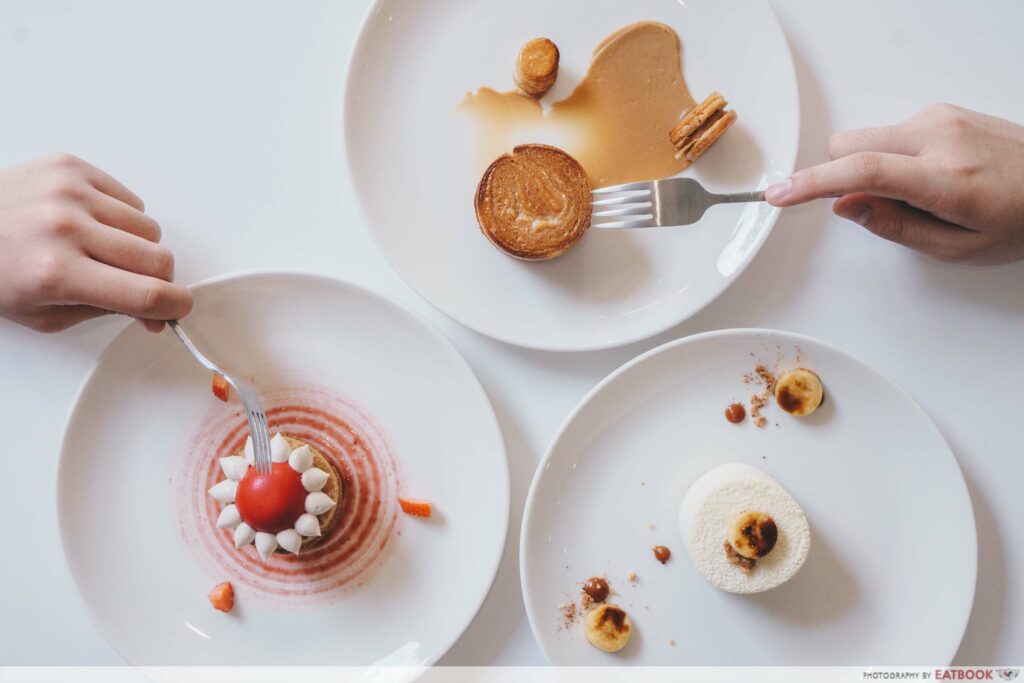 One would not expect an atas-looking cafe to be nestled below a HDB flat, but Lee's Confectionery is just that. The cafe boasts a clean, minimalist interior, and serves gorgeous desserts that offer a feast to both your palate and eyes.
Their bestseller is Dale ($8), a crumbled matcha mousse consisting of matcha sponge cake, crumble, mousse, and a passionfruit tart base. The cafe also serves an attractive Lime Tart ($8) that has the perfect balance of citrusy notes, and a fragrant buttery tart. The attention to detail placed on each plate is commendable, and the presentation is nothing short of breathtaking.
Lee's Confectionery Review: Minimalist Jurong Cafe With Beautiful Desserts That Can Rival Janice Wong's
Address: 343 Jurong East Street 31, #01-59, Singapore 600343
Opening hours: Daily 11:30am to 10pm
Website
---
8. Percolate Coffee
---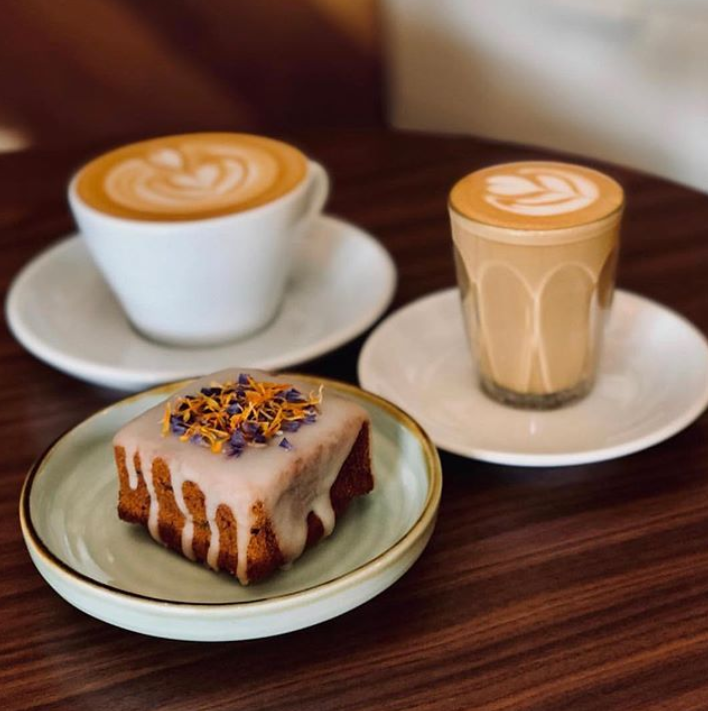 Image credit: @percolatecoffee
Percolate Coffee serves cuppas made from freshly roasted beans. Going beyond the usual flat white, the cafe offers drinks such as Coco Latte ($5.50), a coconut latte, and Hot Sesame Cocoa ($6), a roasty drink made from hot chocolate and black sesame.
In terms of food, their Banana Loaf ($10) tastes as good as it looks, packed with fruits and nuts including strawberries, blueberries, and green grapes. Drizzled with honey, this dish is both hearty and pleasing to the eye.
Address: 136 Bedok North Avenue 3, #01-152. Singapore 460136
Opening hours: Mon-Fri 10:30am to 9:30pm, Sat-Sun 9am to 9:30pm
Website
---
9. Geometry
---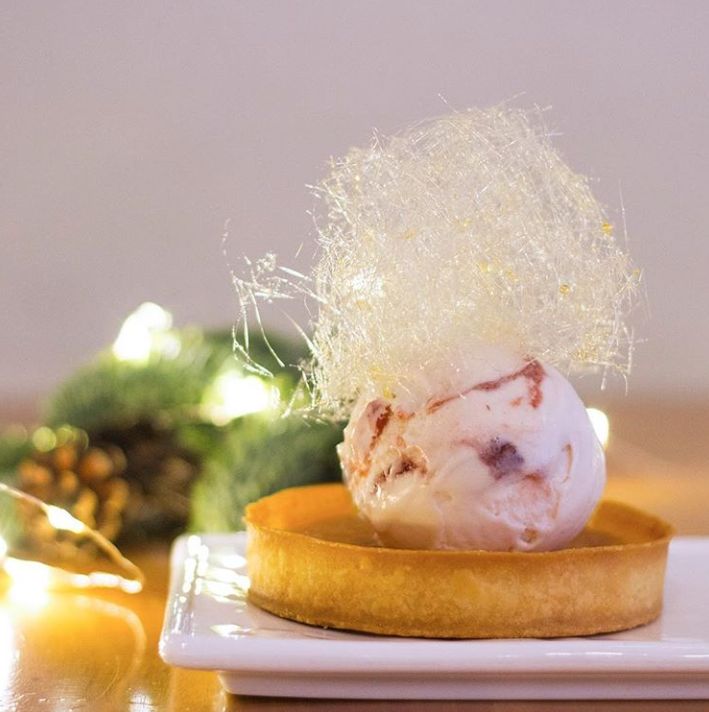 Image credit: @geometry.sg
Geometry stays comfortably nestled amongst mamak shops at Jalan Bukit Merah. Perfect as a post-lunch treat is their ice-cream, which comes in unique flavours such as Earl Grey Tie Guan Yin and Paddle Pop. Ice-cream goes at $3.20 for a single scoop and $5.50 for a double scoop. Unlike other cafes that serve ice-cream with just waffles, Geometry gives you the option to have your ice-cream with a Brownie ($8.90), or on a freshly baked French Tart ($9.90).
Address: 2 Jalan Bukit Merah, Singapore 150002
Opening hours: Sun-Tue, Thur 12pm to 9.30pm, Fri-Sat 12pm to 11pm
Tel: 6255 6366
Website
---
10. Hey Sugar
---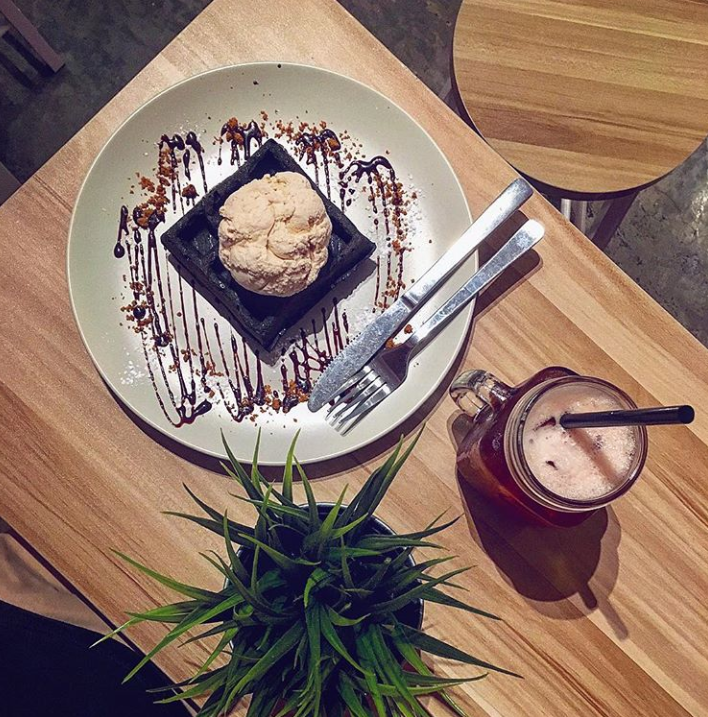 Image credit: @lolliedod
Hey Sugar is known for its saccharine pastel pink walls, warm lighting and homely interior. This cosy cafe serves a decent selection of ice-cream, usually in classic flavours such as Earl Grey, Gula Melaka, and Pistachio Crunch, which you can pair with either a waffle ($3) or brownie ($3.90). A single scoop of ice-cream goes at $3.80, while a double scoop goes at $6.80.
Try their desserts with any of the iced brewed shaken teas for a refreshing kick. Their Strawberry Elderflower Iced Brewed Shaken Tea ($3.90) comes with a great balance of lightness from the elderflower tea and slight tartness from the strawberries.
Address: 818 Choa Chu Kang Ave 1, #01-06, Singapore 680818
Opening hours: Sun-Thurs 11.30am to 10.30pm, Fri-Sat 12.30pm to 11.30pm
Website
---
Chill at these HDB cafes
---
If you love cafe hopping but are too lazy to travel far, KIV this list of neighbourhood cafes for good food in your hood. For more cafes around town, check out this list of beautiful cafes in Singapore or our list of best cafes that opened in 2018.