Hundred Acre Creamery has Vietnamese egg coffee in Tampines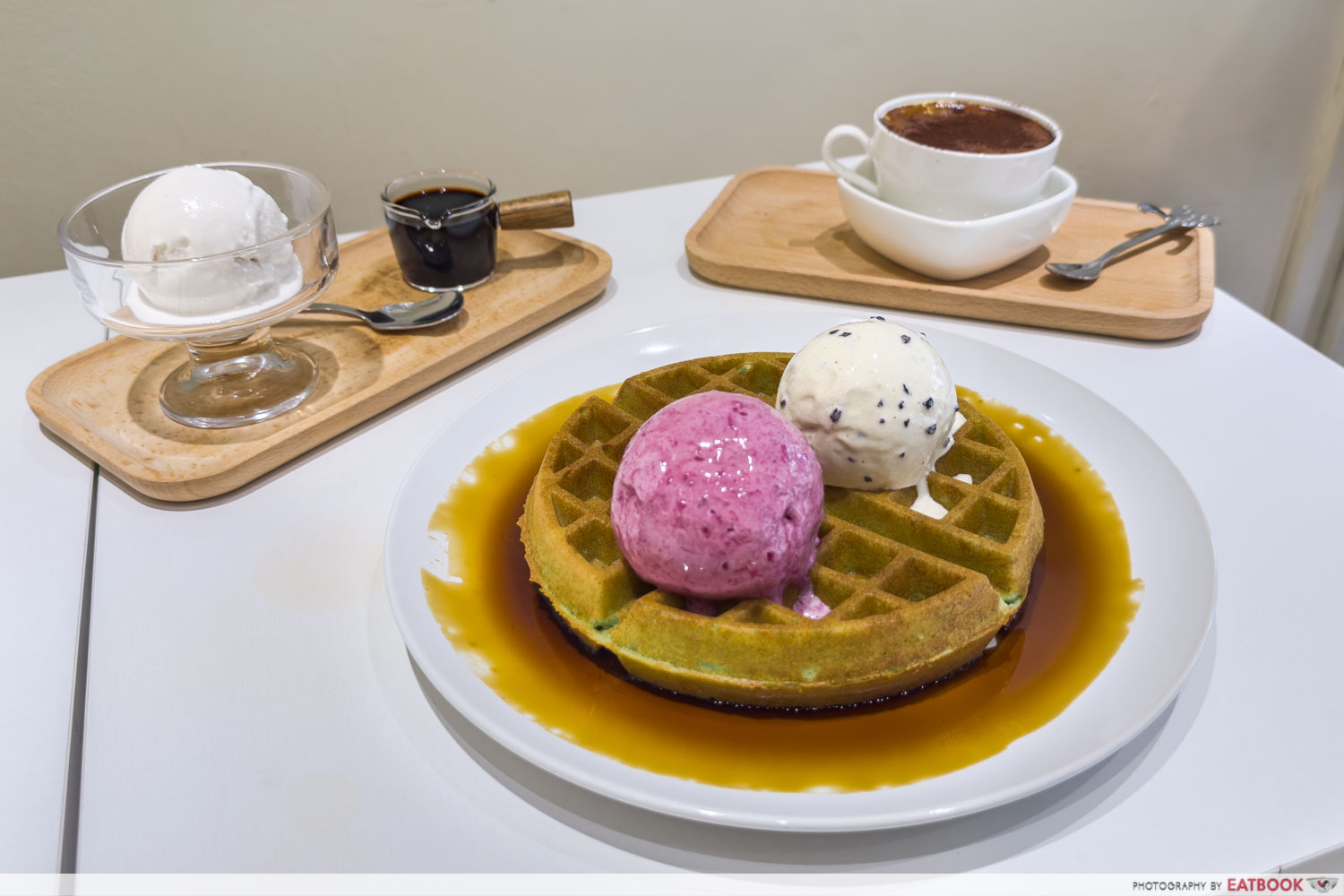 Singapore is currently having record-high temperatures that have me sweating off my sunscreen as soon as I apply it, and unfortunately, I don't have enough time off to escape to the Arctic Circle. On the bright side, we have tons of artisanal ice cream shops providing some sweet relief from the heat such as Hundred Acre Creamery, which not only has interesting handcrafted ice cream flavours, but also delicious, mochi-like pandan waffles and unique Vietnamese coffee.
This is Hundred Acre Creamery's second outlet—the original outlet is a well-known haunt run by a lovely Vietnamese couple along Sunset Way. If the cafe's name rings a bell, that's because it is a homage to the Hundred Acre Wood, home of everyone's favourite honey-loving bear, Winnie the Pooh. You'll find references to the childhood character scattered throughout the homely cafe. 
Food at Hundred Acre Creamery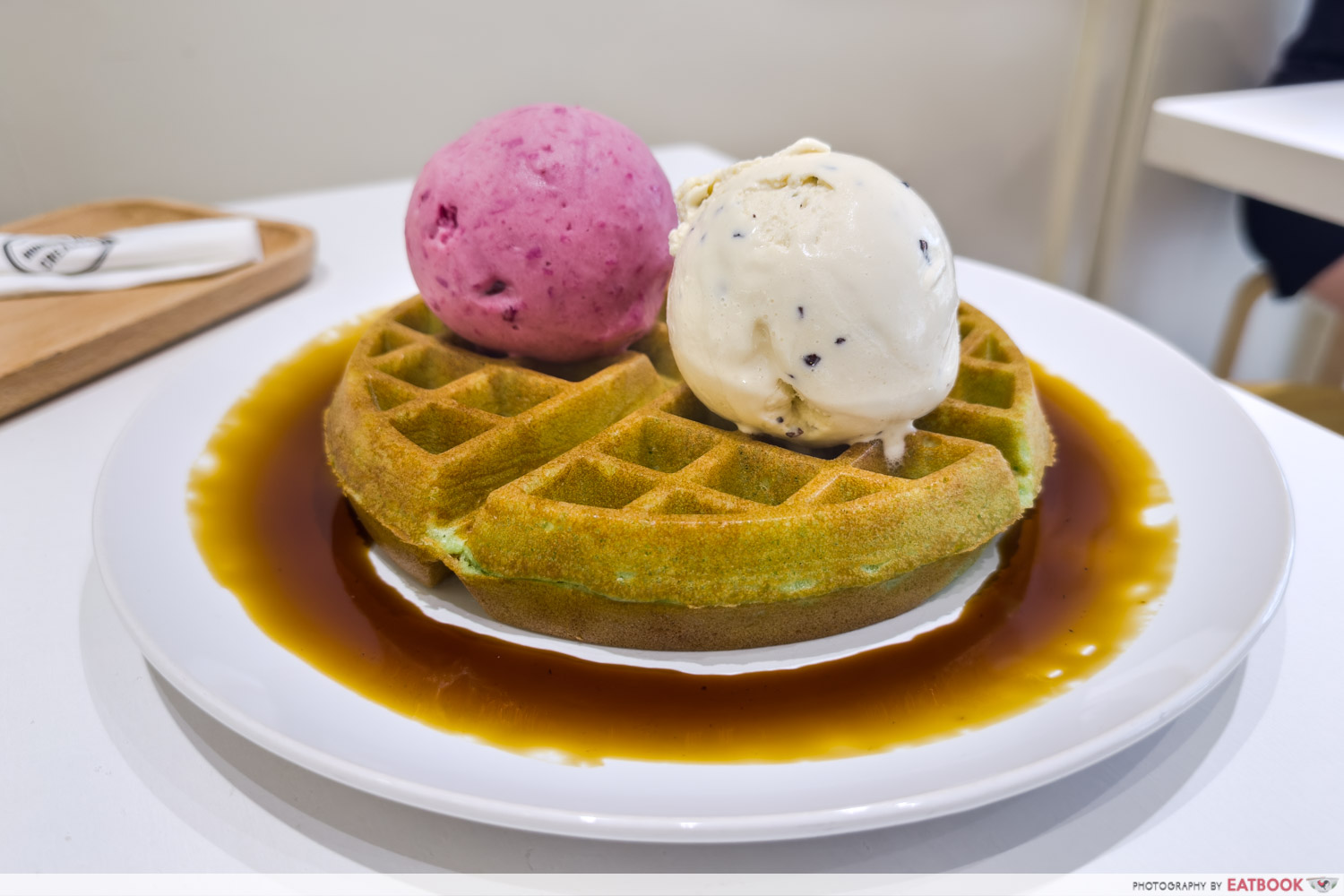 To start, we got the signature Coconut Pandan Waffle ($7), which is said to be crispy on the outside and mochi-like on the inside, though it's not actually a mochi waffle. For ice cream, we decided to indulge our inner child, choosing the popular Chrysanthemum Honey ($5.50) to represent Pooh's honey obsession and the vegan-friendly Isophan Sorbet ($4.50), which reminded us of Piglet's pink colour.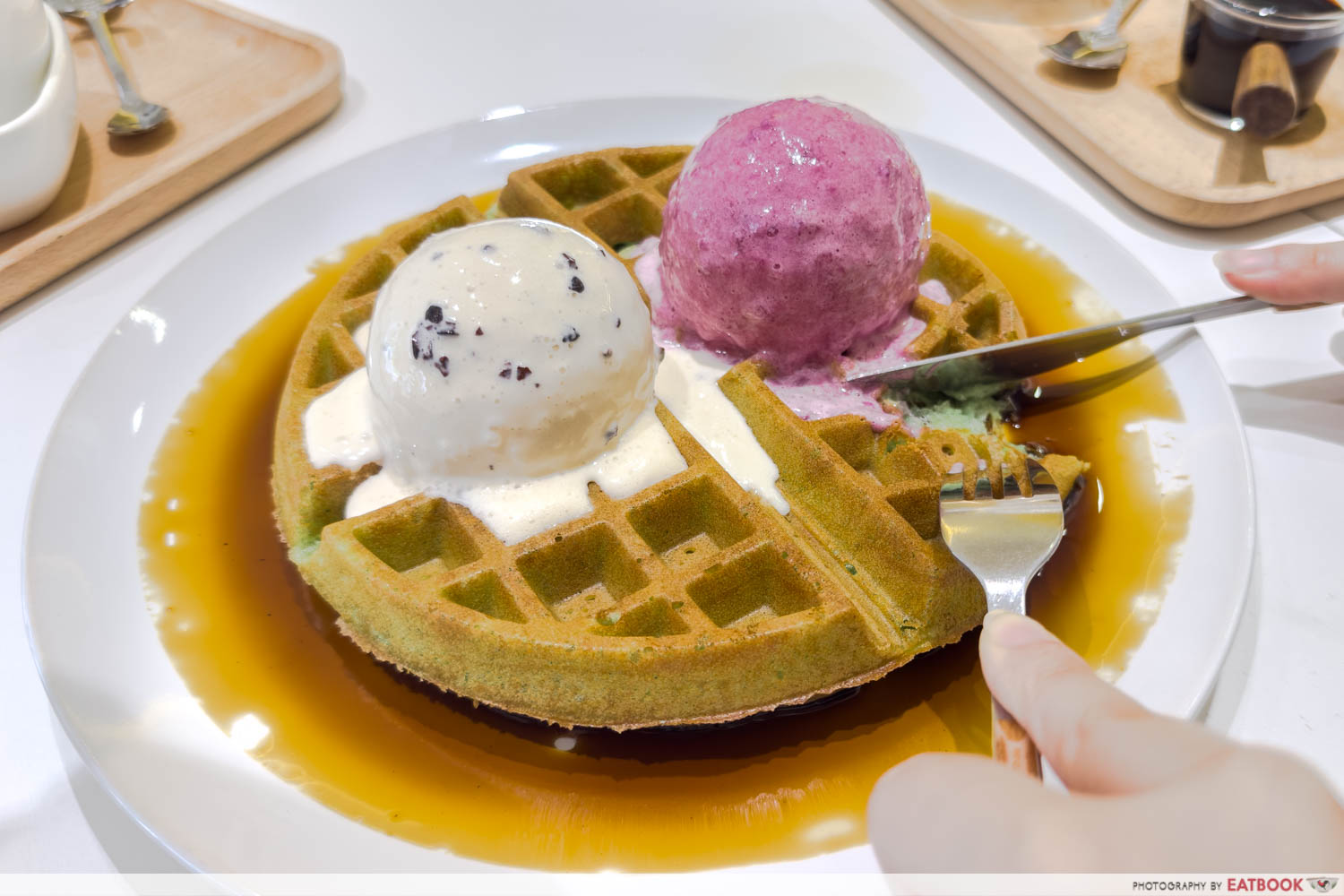 The waffle is served hot off the waffle iron, causing the ice cream to melt rather rapidly. Cutting in and pulling it apart definitely showed that it had a bit of a stretch, though I wouldn't say it was as mochi-like as people have claimed online. I did like that it was slightly chewy and had a noticeable pandan fragrance, which paired well with the gula melaka sauce and the ice creams.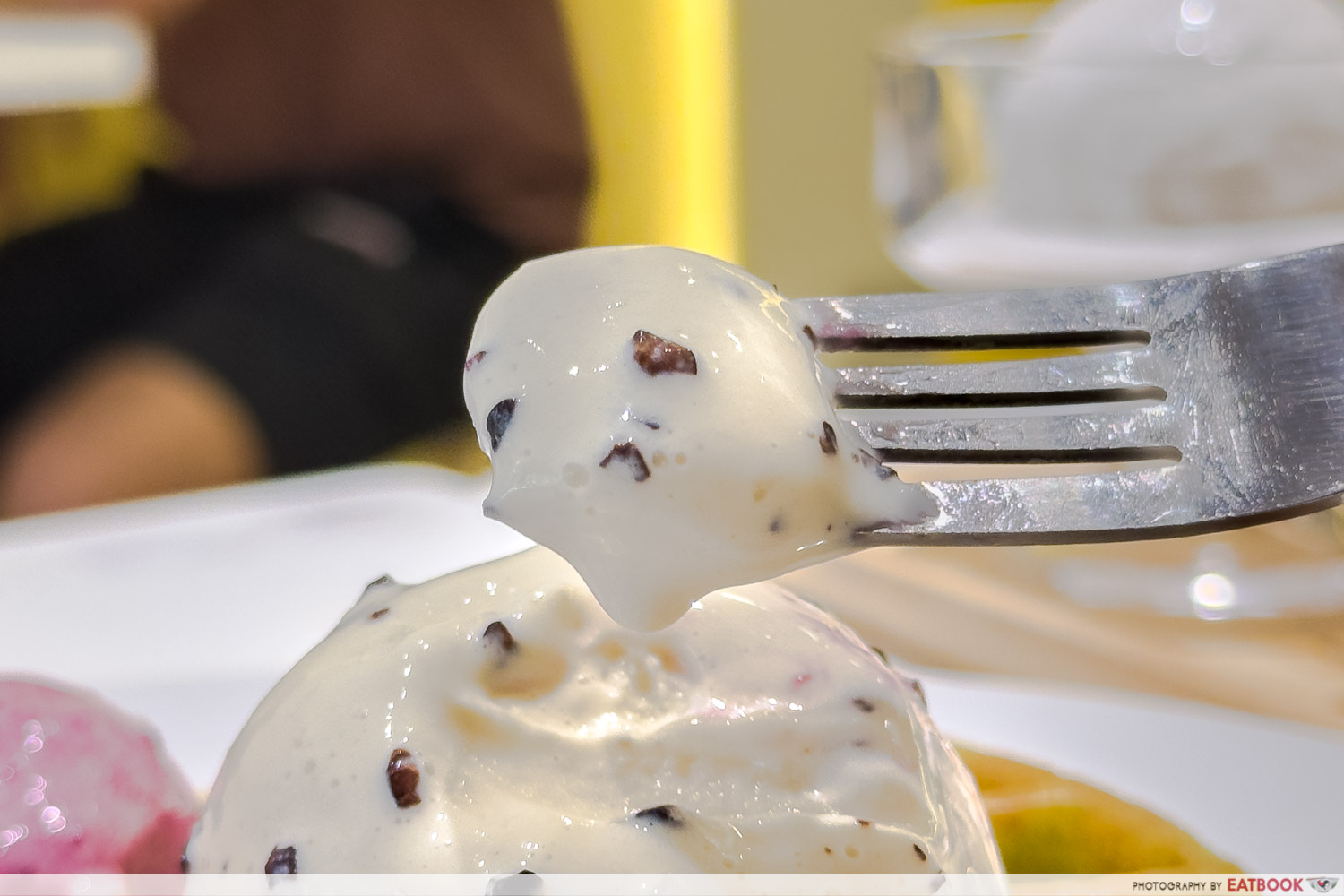 As for the ice cream, I was surprised to find that I didn't enjoy the honey chrysanthemum, despite being a fan of both honey and chrysanthemum flavoured foods. It had a slightly musky aftertaste to it, and I wasn't sure if it came from the honey, chrysanthemum, or both. I did appreciate that the honey and chrysanthemum aroma was apparent, as well as the ice cream being creamy and interspersed with tiny chocolate chunks for texture.
I far preferred the Isaphan sorbet, which was a refreshing blend of raspberry, rose, and lychee. It's lighter body paired better with the heavier waffle and gula melaka sauce, with an addictive tangy undertone I couldn't get enough of. To be fair, my go-to ice cream is raspberry ripple from the roadside ice cream uncle, so I may be biased in this aspect. 
This Cosy Eatery Has Fried Ice Cream And Rice Paper Pizza In An Ang Mo Kio Void Deck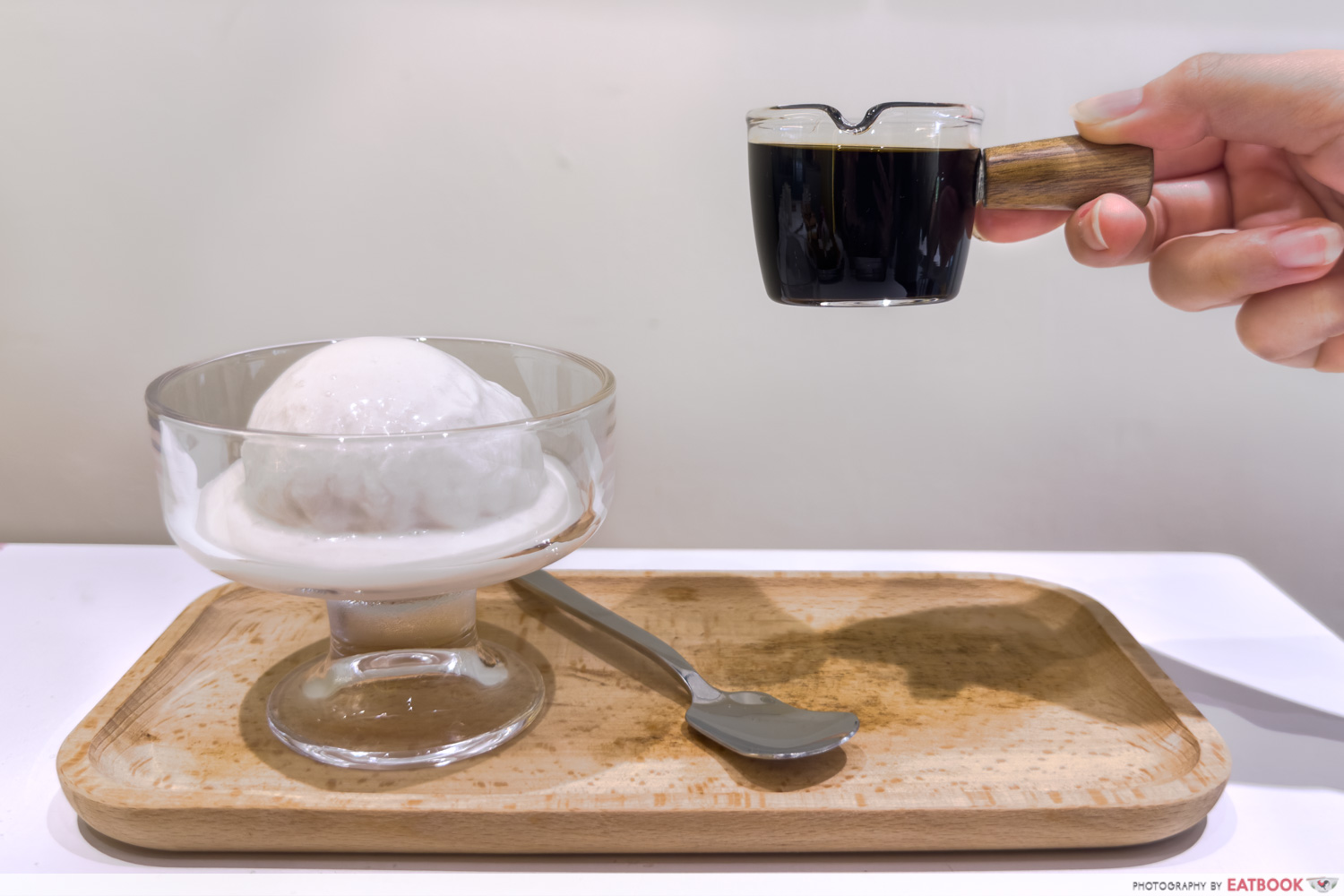 Coffee-based treats such as tiramisu and affogato rank highly on my personal list of best desserts, and a Vietnamese coffee-based affogato is something I cannot resist. Hundred Acre Creamery's basic Coco Affogato ($8) mixes their coconut sorbet with a small amount of black Vietnamese coffee, which you can pour in yourself.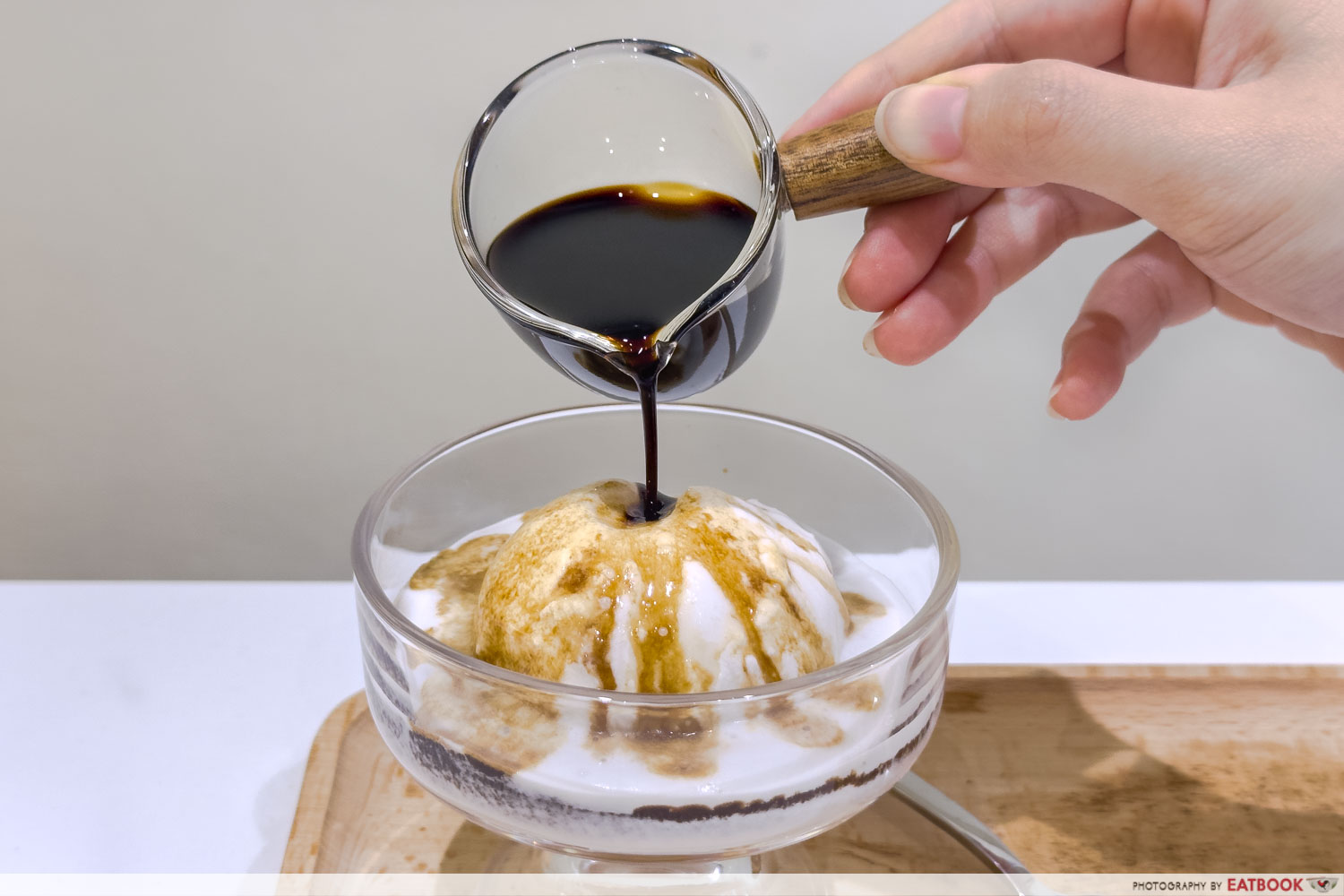 I always thought that strong robusta-based blends such as Vietnamese coffee or our local kopi would make for a good affogato, as they are typically already paired with sweet creamers such as condensed or evaporated milk. Along with the sweet satisfaction of proving my theory right, mixing together the sorbet and coffee produced a deliciously creamy treat with both the distinct flavour of sweet coconut and fragrant aroma of fresh coffee.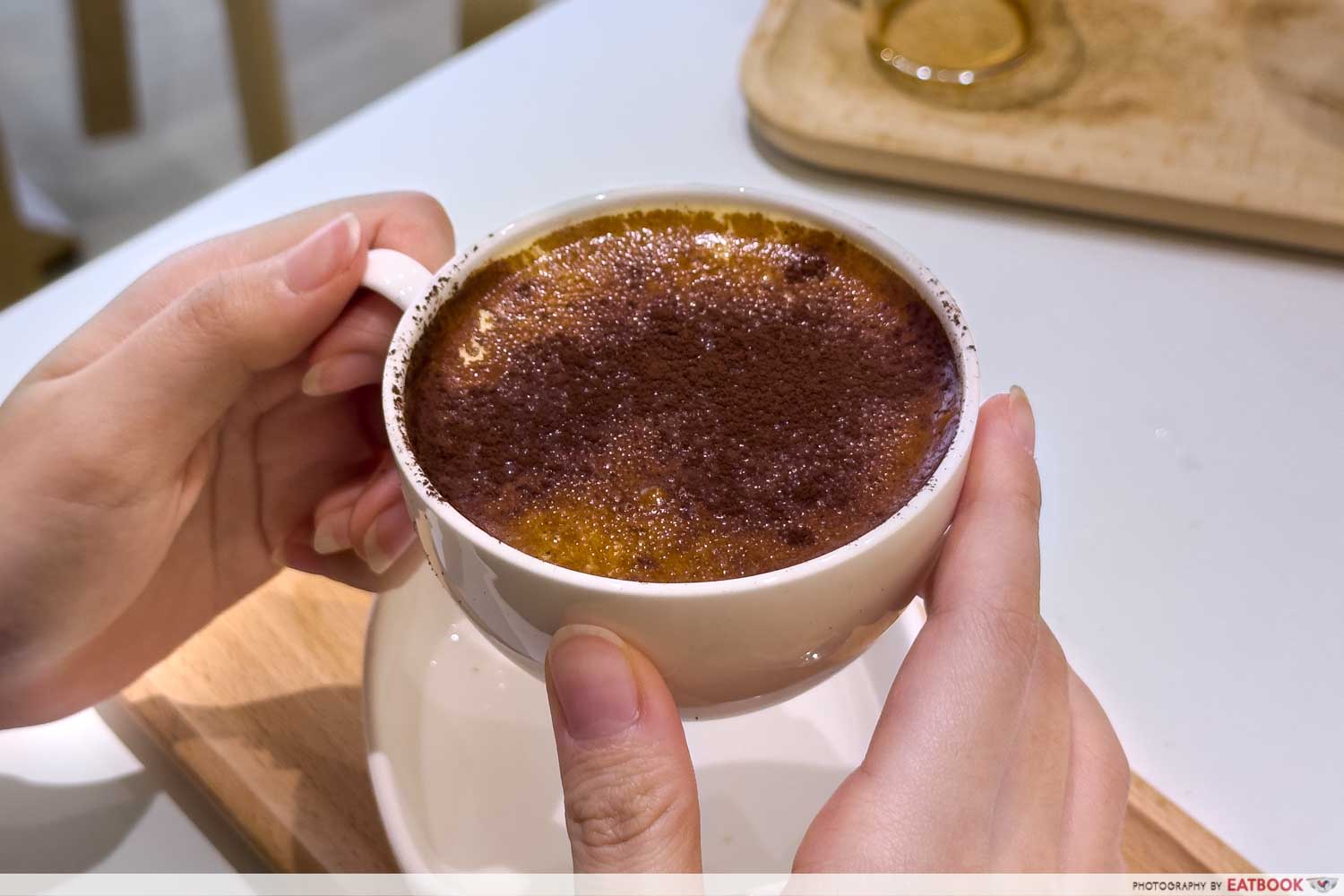 Finally, we had the Vietnamese Egg Coffee ($6). This was the true reason I was willing to travel all the way to Tampines instead of the Sunset Way branch, as their Vietnamese egg coffee was a Tampines-exclusive. True to tradition, it's served in a small bowl of hot water to maintain the coffee's temperature, though you can also order it iced like their other drinks.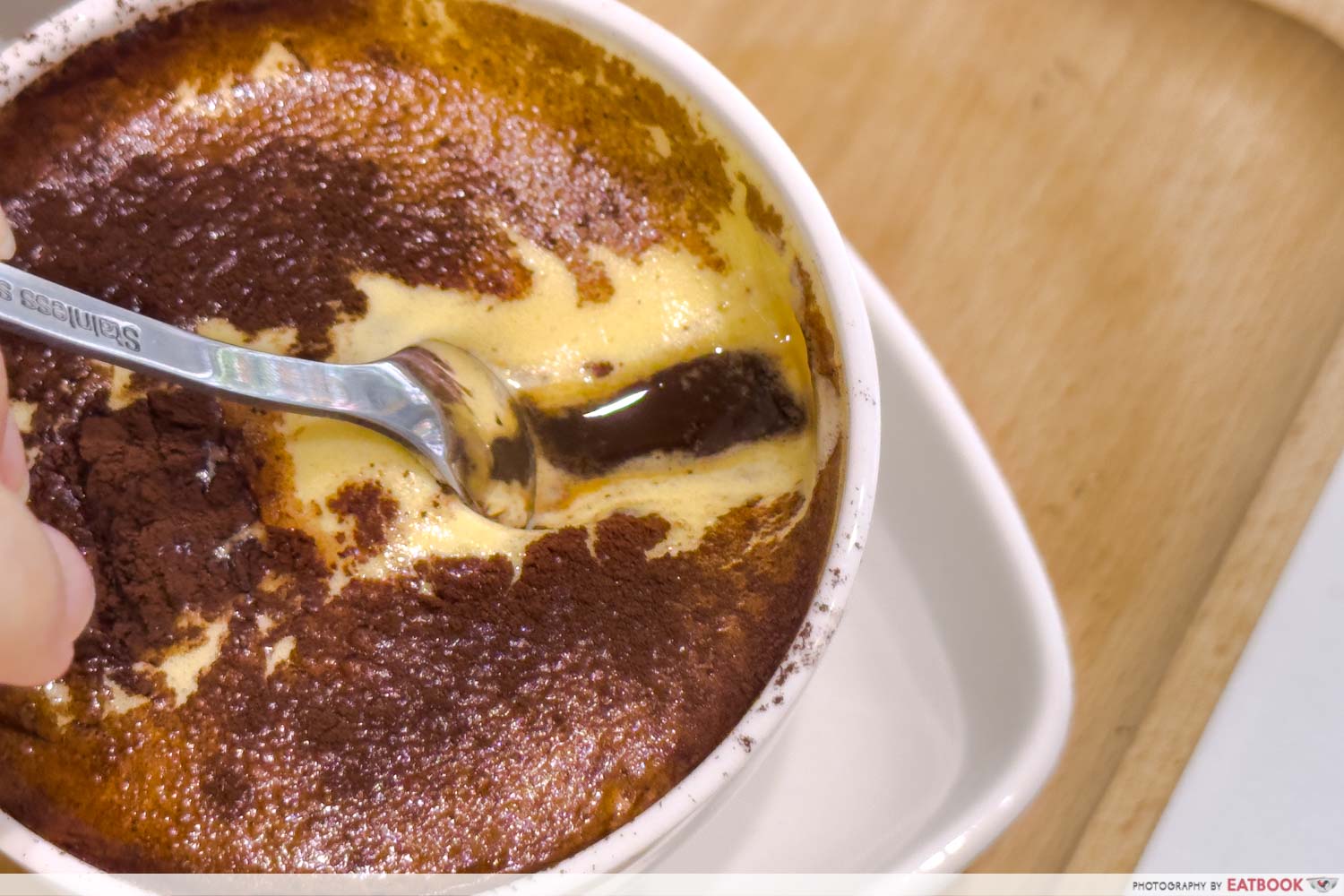 You don't typically find egg coffee in Singapore, and contrary to popular belief, it doesn't actually involve cracking an egg straight into coffee. The egg is beaten into a creamy yellow foam with condensed milk and sugar, kind of like dalgona coffee.
Covered by a dusting of cocoa powder, the egg creme was thick and sweet with a very rich taste. I quite enjoyed this unique cup of coffee, but couldn't help but think that compared to other Vietnamese coffee I've had, the brew here wasn't as gao or strong. 
Ambience at Hundred Acre Creamery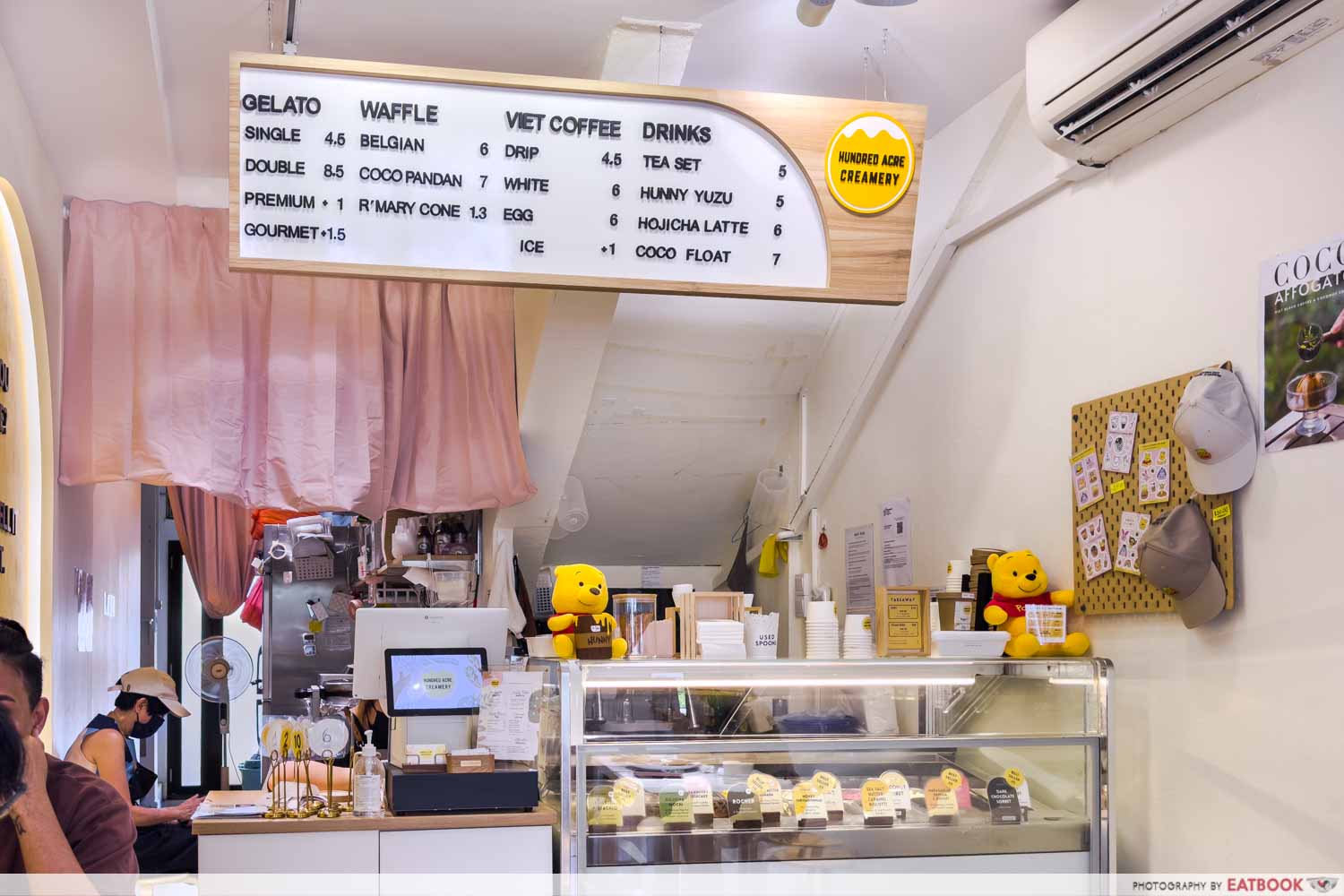 The Tampines outlet is a small, cosy cafe under a HDB that is the perfect chill spot to hang out with your friends, partner, or family. It takes about 13 minutes of walking from Tampines West MRT to get there. Not the most convenient, but the promise of sweet relief after walking around in this heat would definitely motivate you to get there way quicker.
The verdict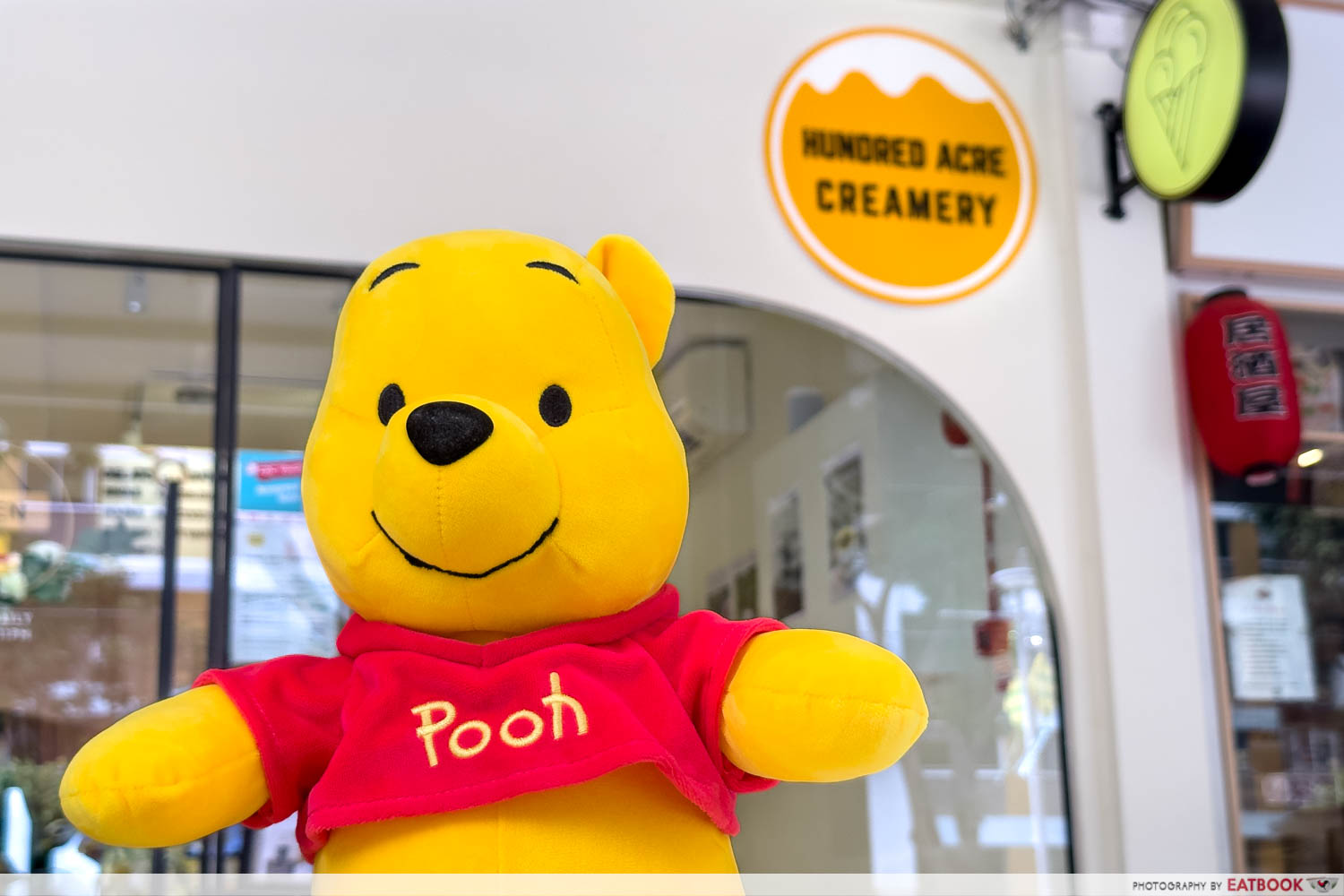 Some chill was exactly what I needed in this weather, and Hundred Acre Creamery delivered in that aspect with its vibes and ice cream. I also liked the Vietnamese coffee on offer which sets it apart from other ice cream and waffle stores around, and the egg coffee while not gao enough for my tastes is definitely a unique drink to try. It's just unfortunate that it's in Tampines and hence rather out of my way, but it's definitely worth a visit if you're an Eastie. 
For more cosy Vietnamese cafes with unique ice cream, check out F.I.C (Fried Ice Cream and Viet Bites) next to Mayflower MRT Station. Also, read our Momolato interview with founder and gelato champion Sharon Tay to learn about what it takes to make international award-winning ice cream!
Address: Block 824 Tampines Street 81, #01-24, Singapore 520824
Opening hours: Daily 12pm to 11pm
Website
Hundred Acre Creamery is not a halal-certified eatery. 
Pictures taken by Tan Jia Hui
This was an independent visit by Eatbook.sg
Hundred Acre Creamery Review: Ice Cream Parlour With Vietnamese Egg Coffee In Tampines
Hundred Acre Creamery Review: Ice Cream Parlour With Vietnamese Egg Coffee In Tampines -

7.5/10
Summary
Pros
– Unique egg coffee
– Loved the sorbets here
Cons
– Coffee could be stronger
– Expensive
Recommended dishes:  Egg Coffee ($6), Isaphan Sorbet ($4.50)
Opening hours: Daily 12pm to 11pm
Address: Block 824 Tampines Street 81, #01-24, Singapore 520824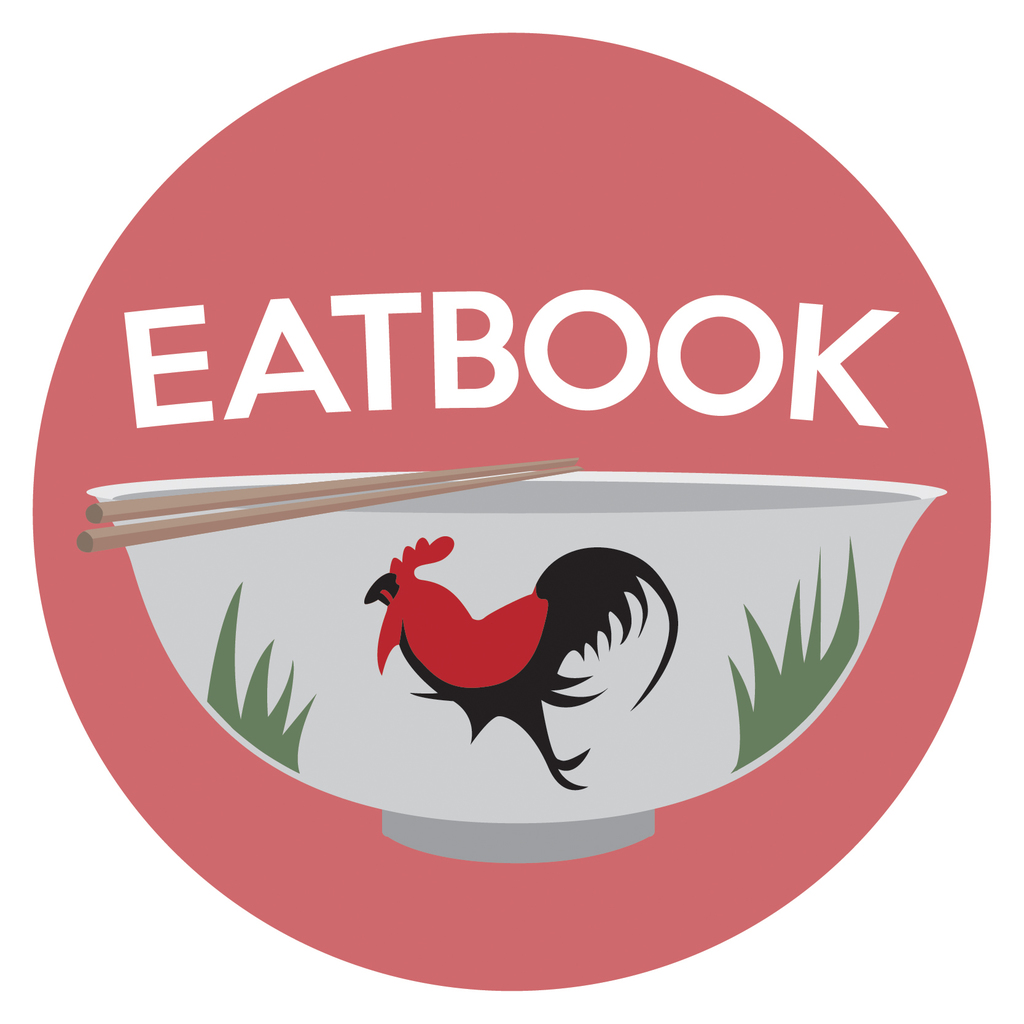 Drop us your email so you won't miss the latest news.