F.I.C is a homely cafe with unique Vietnamese food in Ang Mo Kio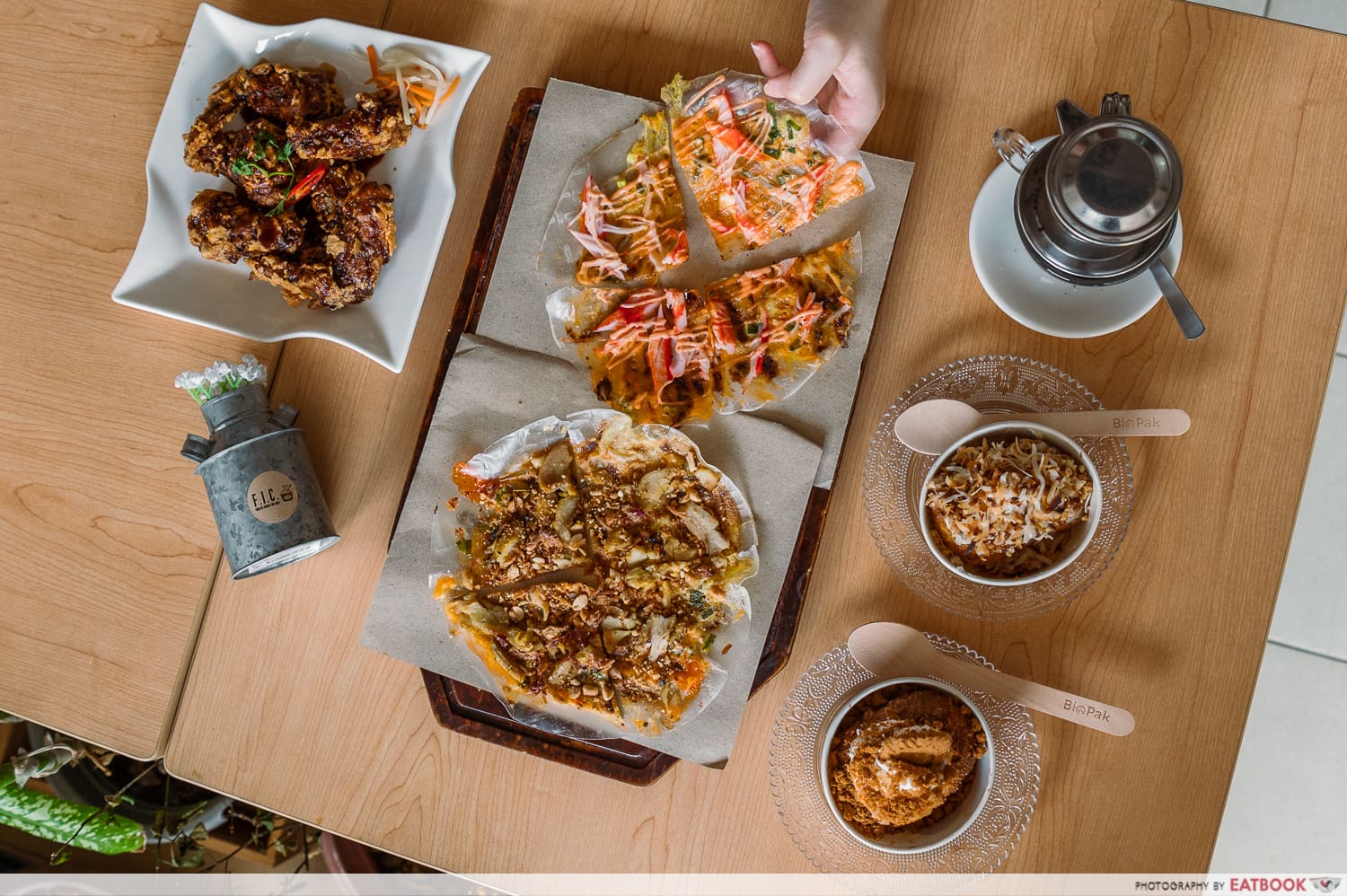 There's no better comfort food out there than home-cooked food, and that's the kind of fare you'll find in F.I.C. The delicious Vietnamese-inspired menu is composed entirely of food that the chef, Jade, makes for her own family. Located in the void deck of an Ang Mo Kio HDB, it really doesn't get much homelier than this.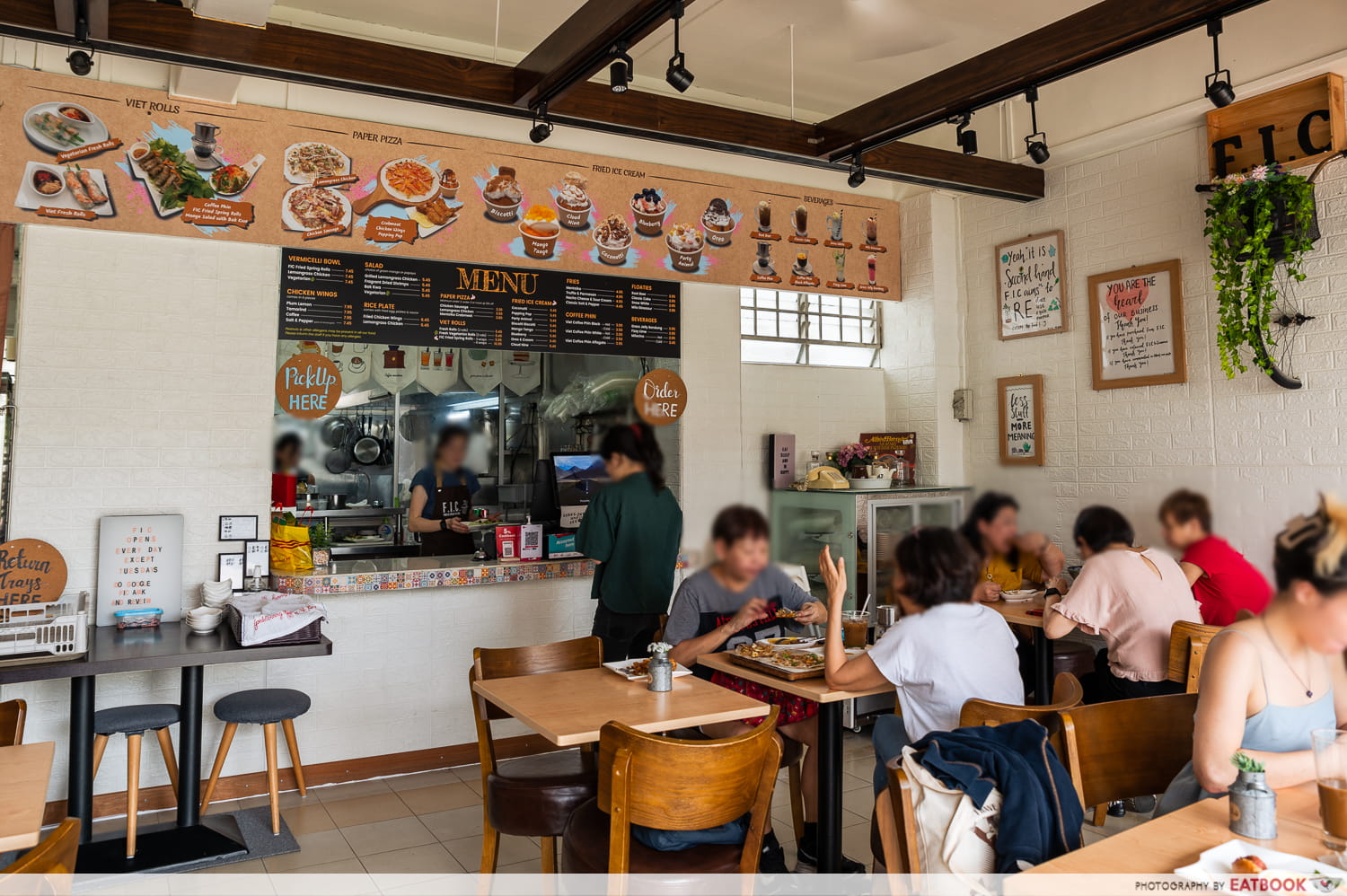 F.I.C, AKA Fried Ice Cream And Viet Bites was recently started by two friends, Jade and Pauline. Pauline mans the counter with a smile, making sure customers have a great time, and Jade cooks up a storm in the kitchen, from classic banh mi to the unique fried ice creams that are the store's namesake.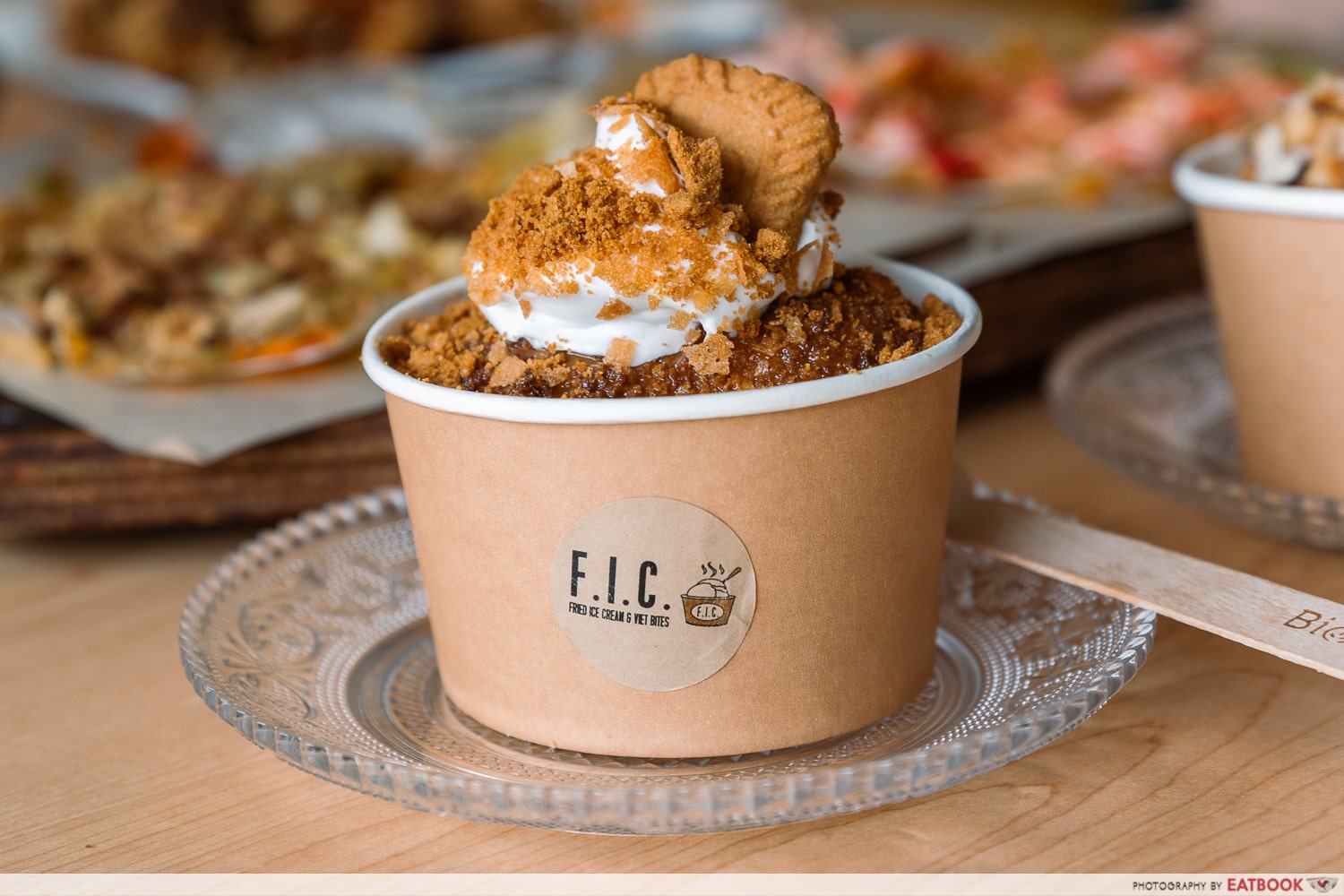 I was fascinated to learn that the story behind F.I.C's Fried Ice Cream ($5.45) was that growing up, Jade's mother used to make fried ice cream, and now she makes it for both her own children. While the duo originally thought this snack would appeal to a younger crowd, this turned out to be a popular dessert enjoyed by customers of all ages, even 100-year-olds!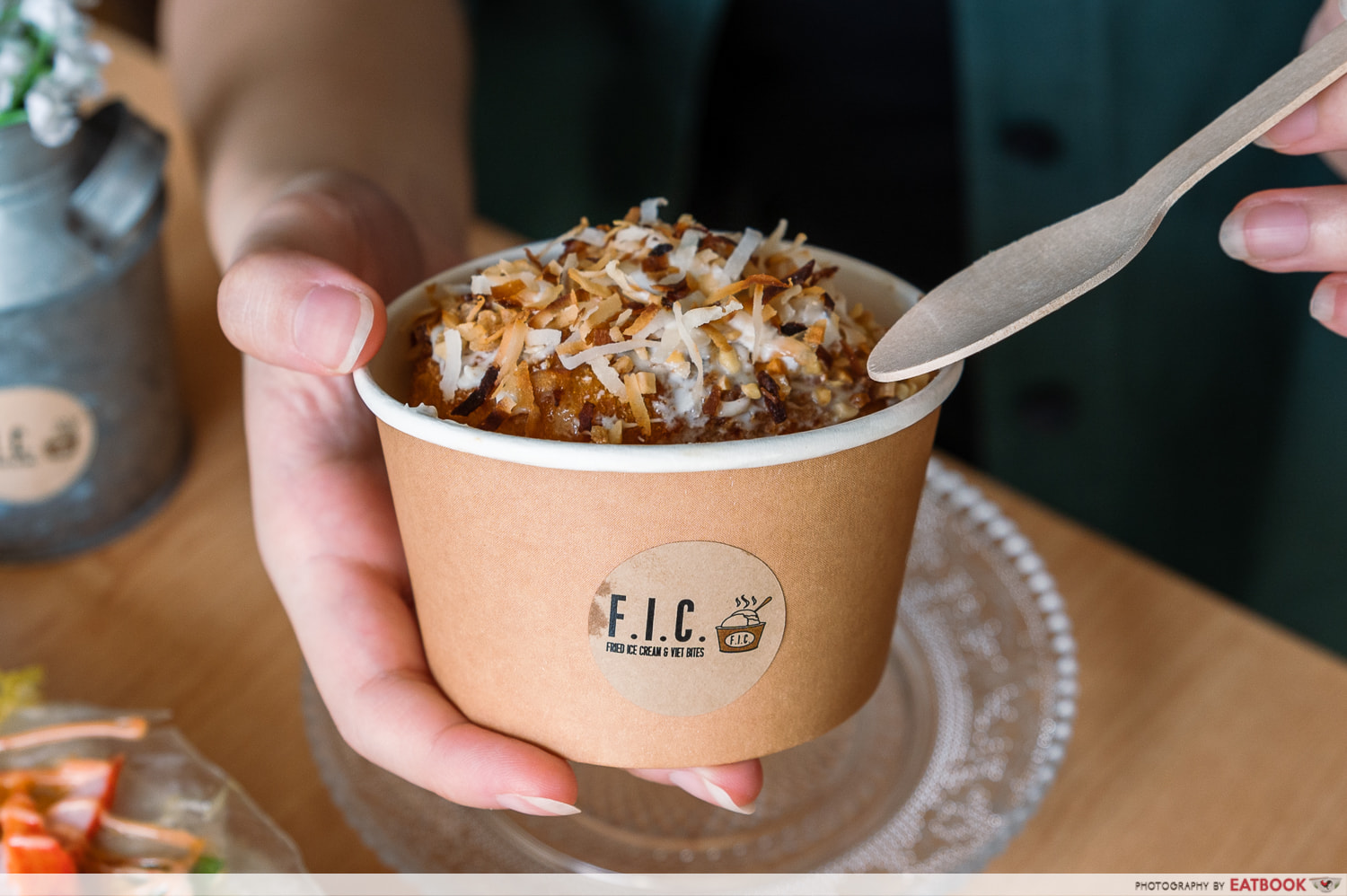 The sweet biscoff crumbs and sticky syrup at the bottom of the cup makes the Biscotti Biscotti one to get if you have a sweet tooth like my friend, while I was taken with the refreshing taste of the Coconutti's chewy shredded coconut and lightly-salted base.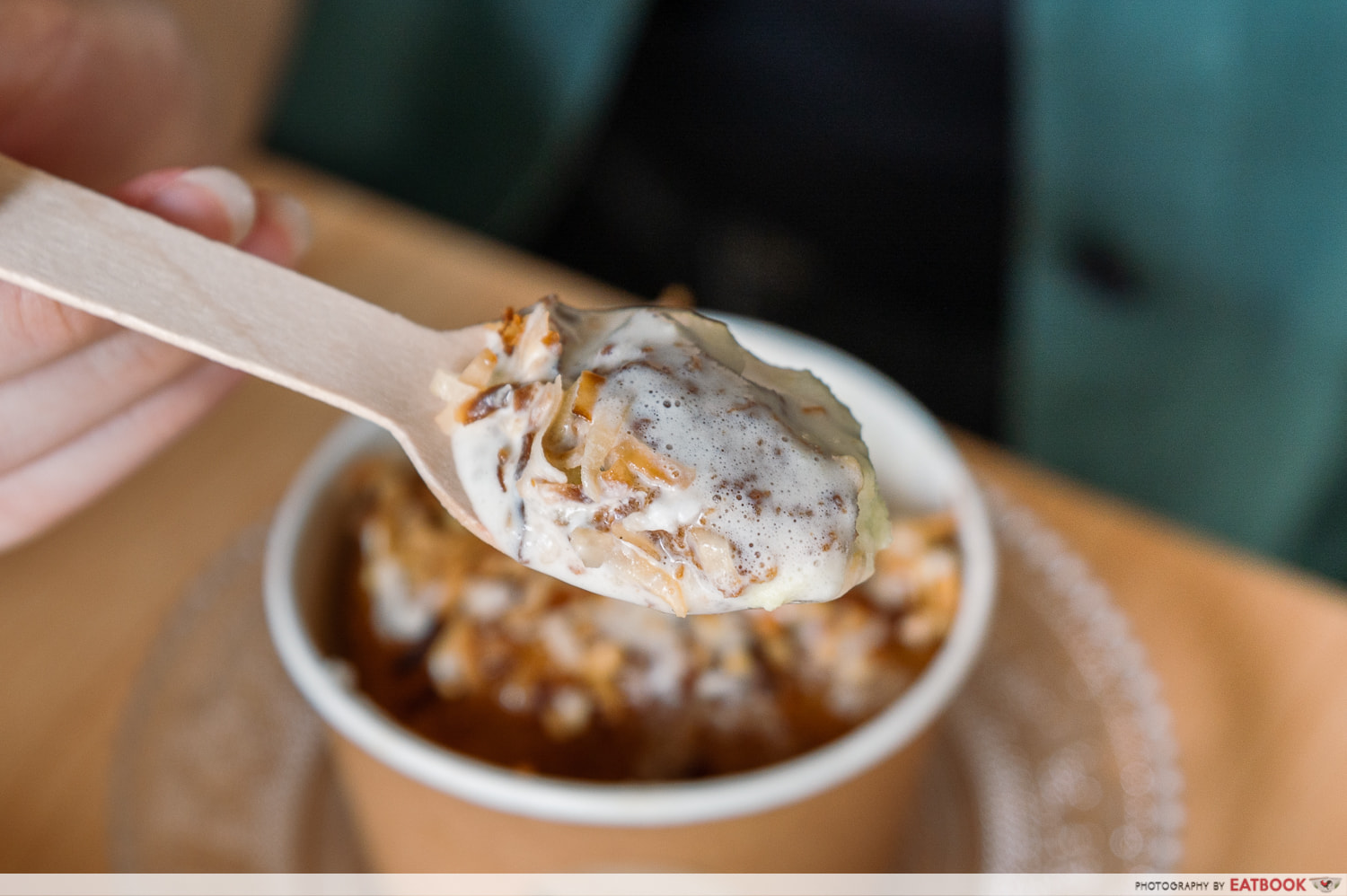 Battered in a thin, pandan flavoured coating and deep fried to a crisp golden brown, break open the crust to reveal the creamy dessert within.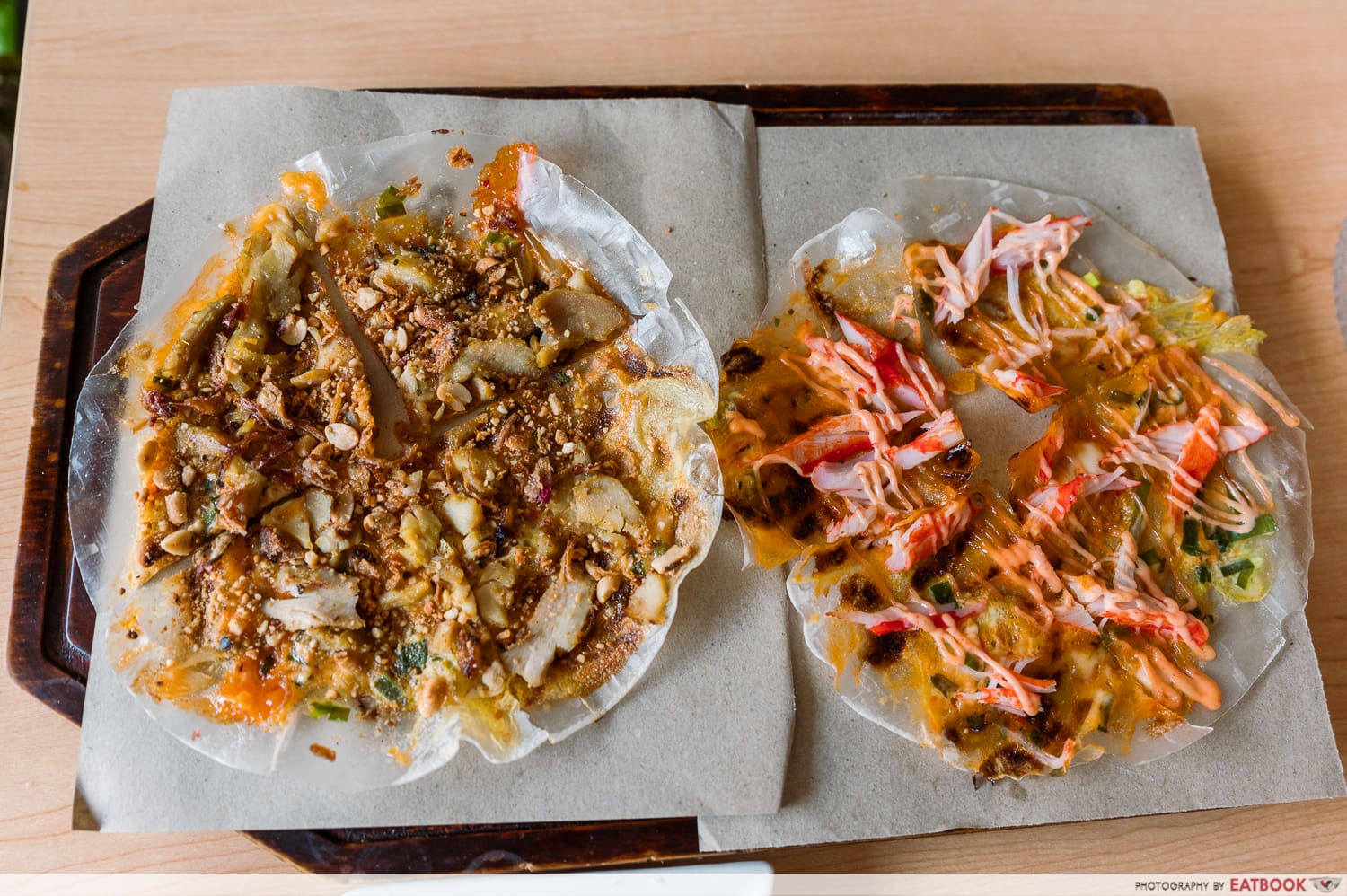 The eatery also sells pizzas made from the rice paper used to make Vietnamese spring rolls. Sold in sets of two and cut into quarters, these pizzas make for a light, crispy snack.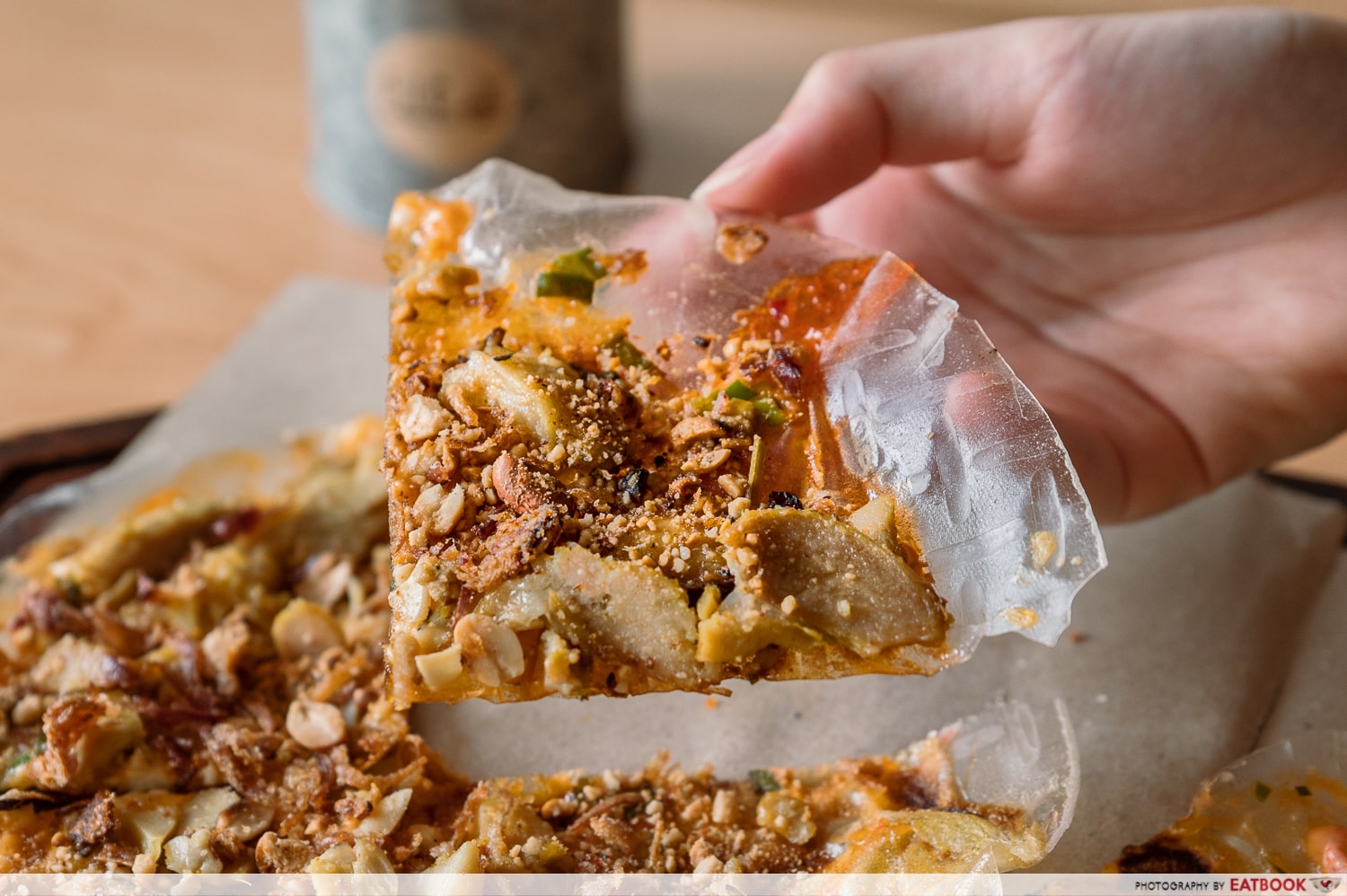 The Lemongrass Chicken ($3.50) paper pizza is a savoury delight, made aromatic with the lemongrass and full of texture from the chicken, ground peanuts, and smooth, fragile ricepaper.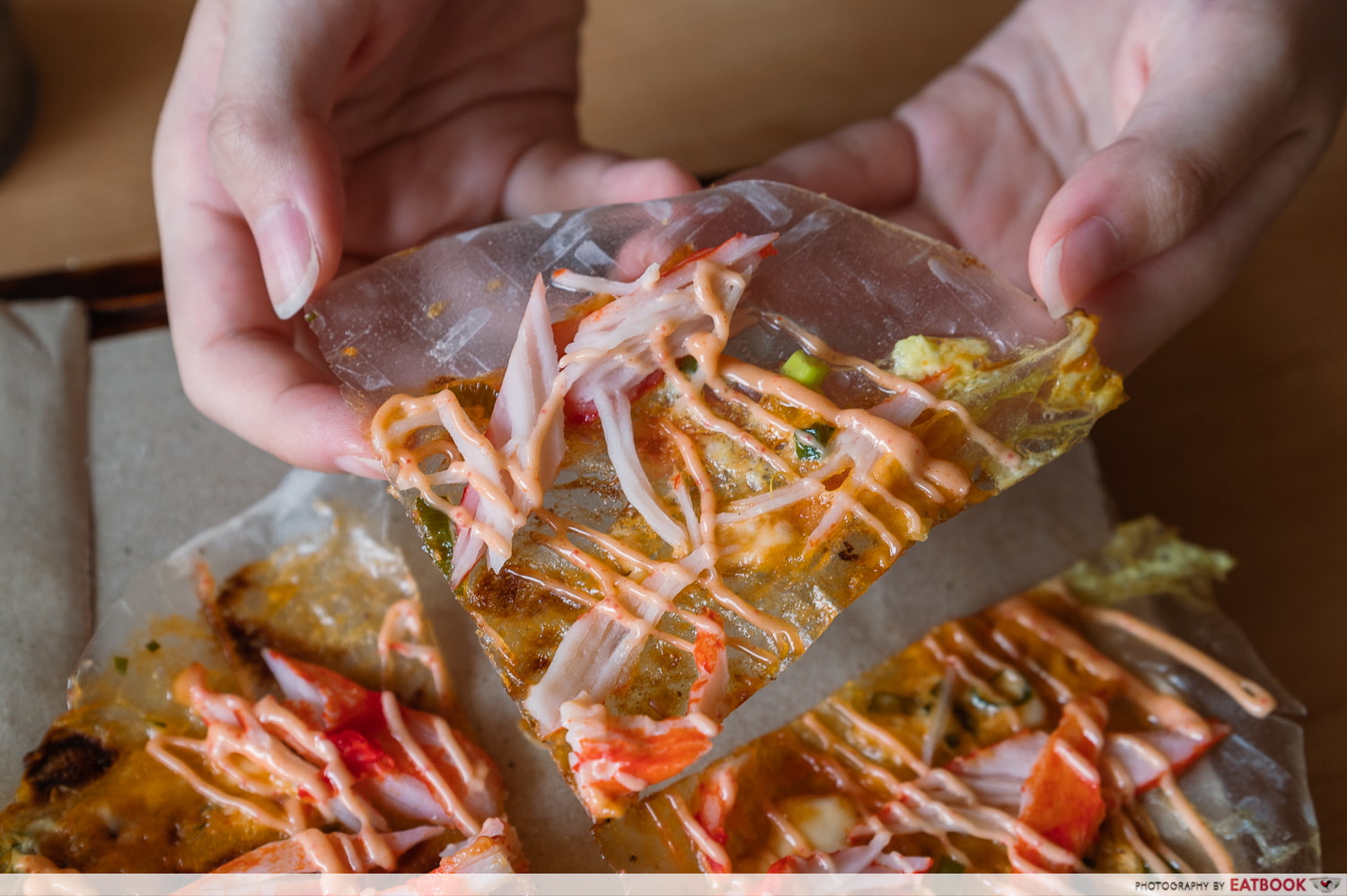 For more umami goodness, the Mentaiko Crabmeat ($3.80) has loads of mentaiko sauce drizzled over shredded crabmeat, giving this pizza an savoury, slightly spicy kick.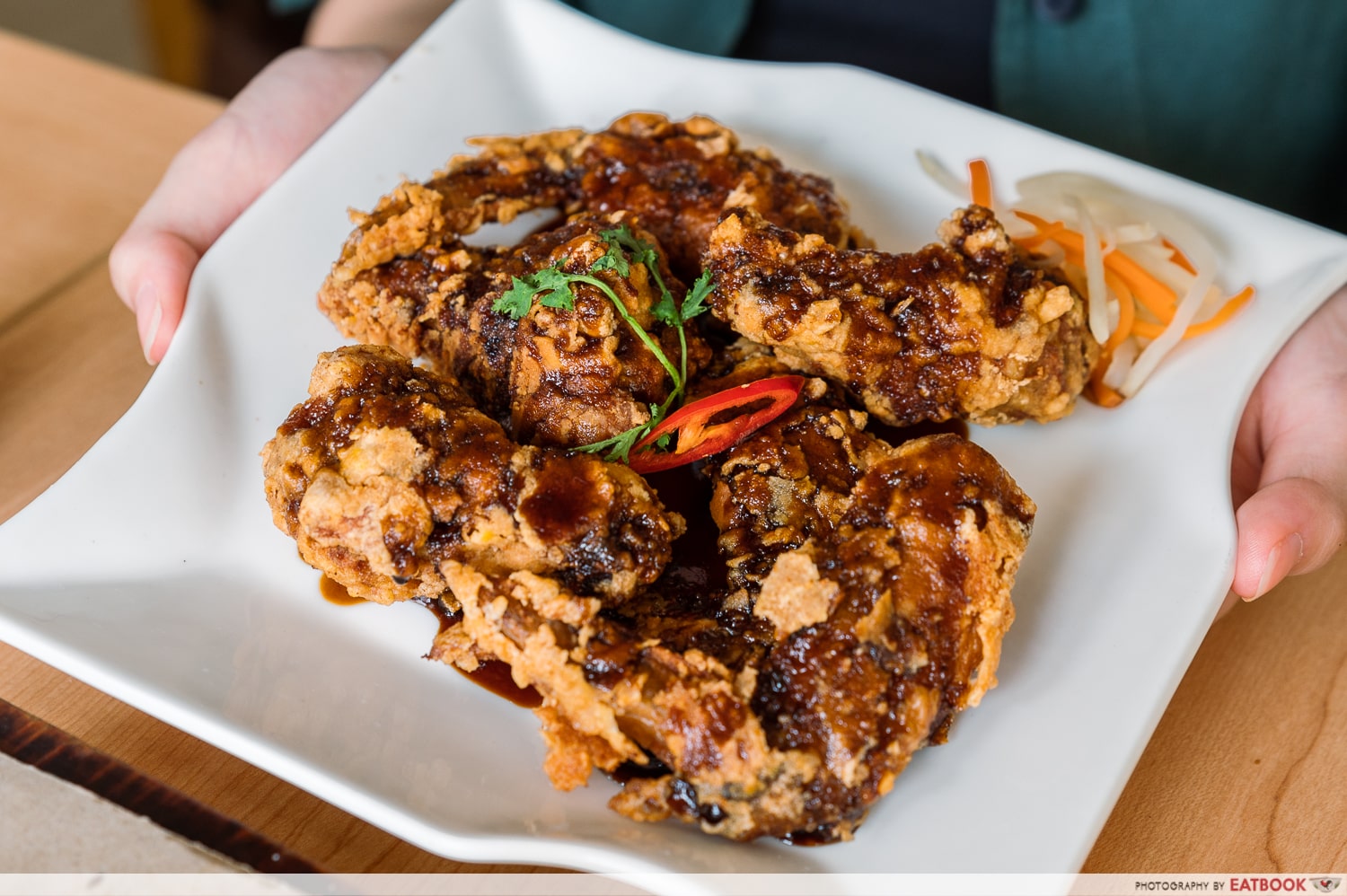 Other than snacks, there are also more substantial dishes available, with F.I.C slowly introducing mains such as banh mi and their existing vermicelli bowls. They also have crunchy chicken wings on the menu, with unusual flavours such as plum lemon, tamarind, and coffee.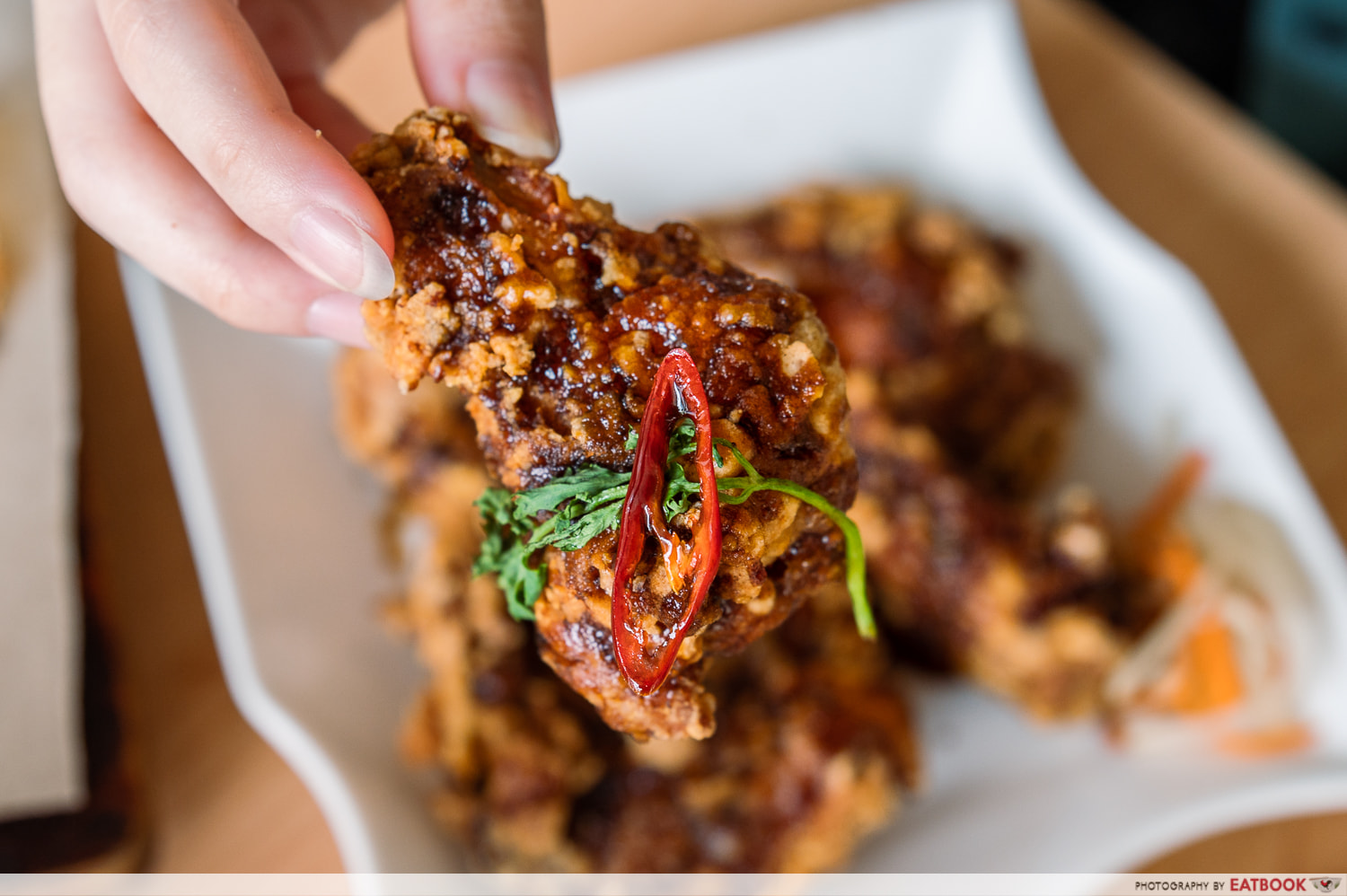 I'm a coffee fiend, so we went for the Coffee Chicken Wings ($7.95), which were soaked in a sticky, bittersweet coffee glaze that paired well with the tender and meaty chicken.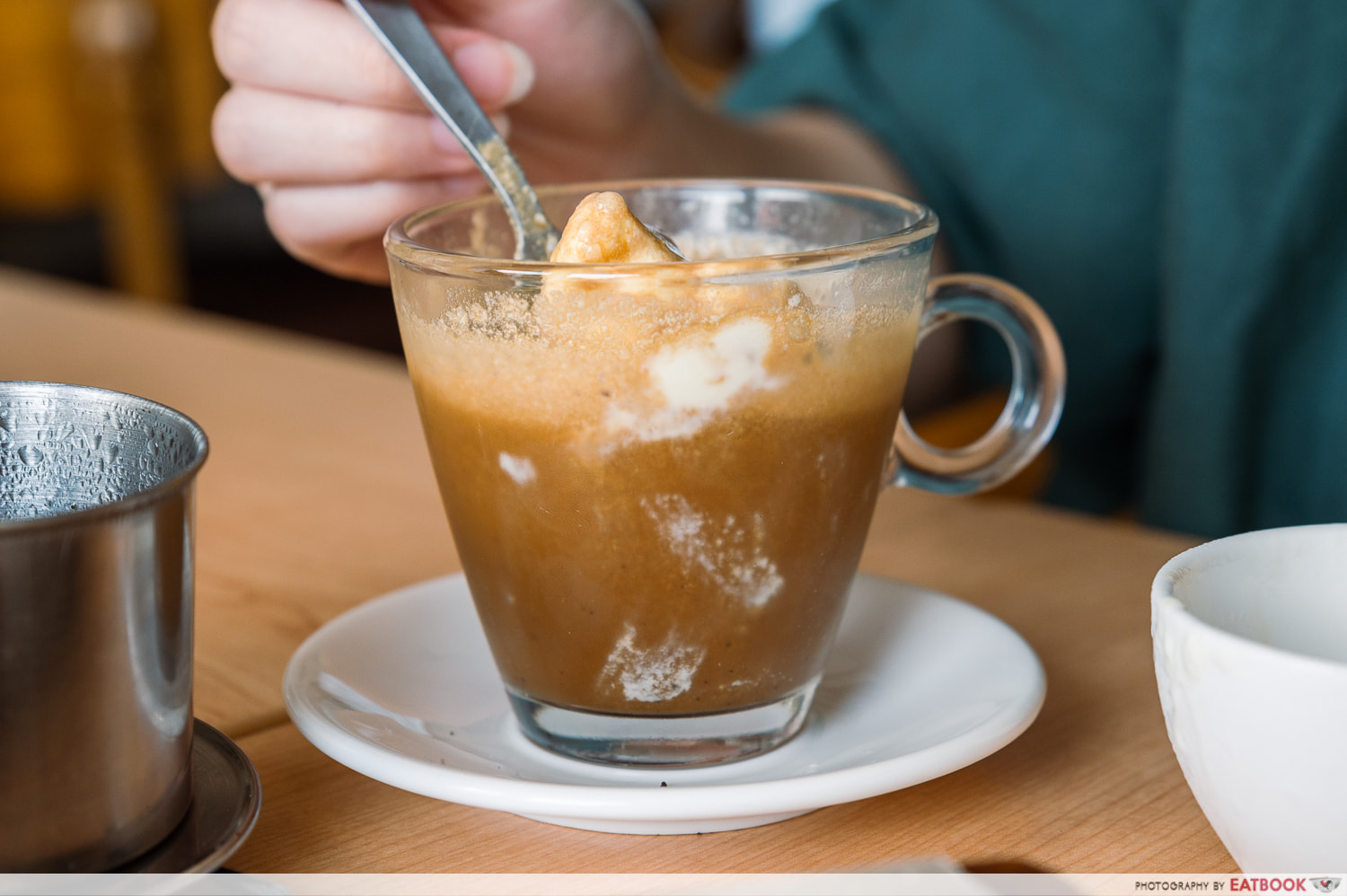 Speaking of coffee, F.I.C has a small range of coffee, ice cream floats and other beverages available. I was drawn to their affordable Vietnamese coffee brewed using phin, a traditional Vietnamese coffee filter and got the Viet Coffee Phin Affogato ($3.95), which adds a scoop of sweet vanilla ice cream to balance out the strong, bold notes of Vietnamese robusta.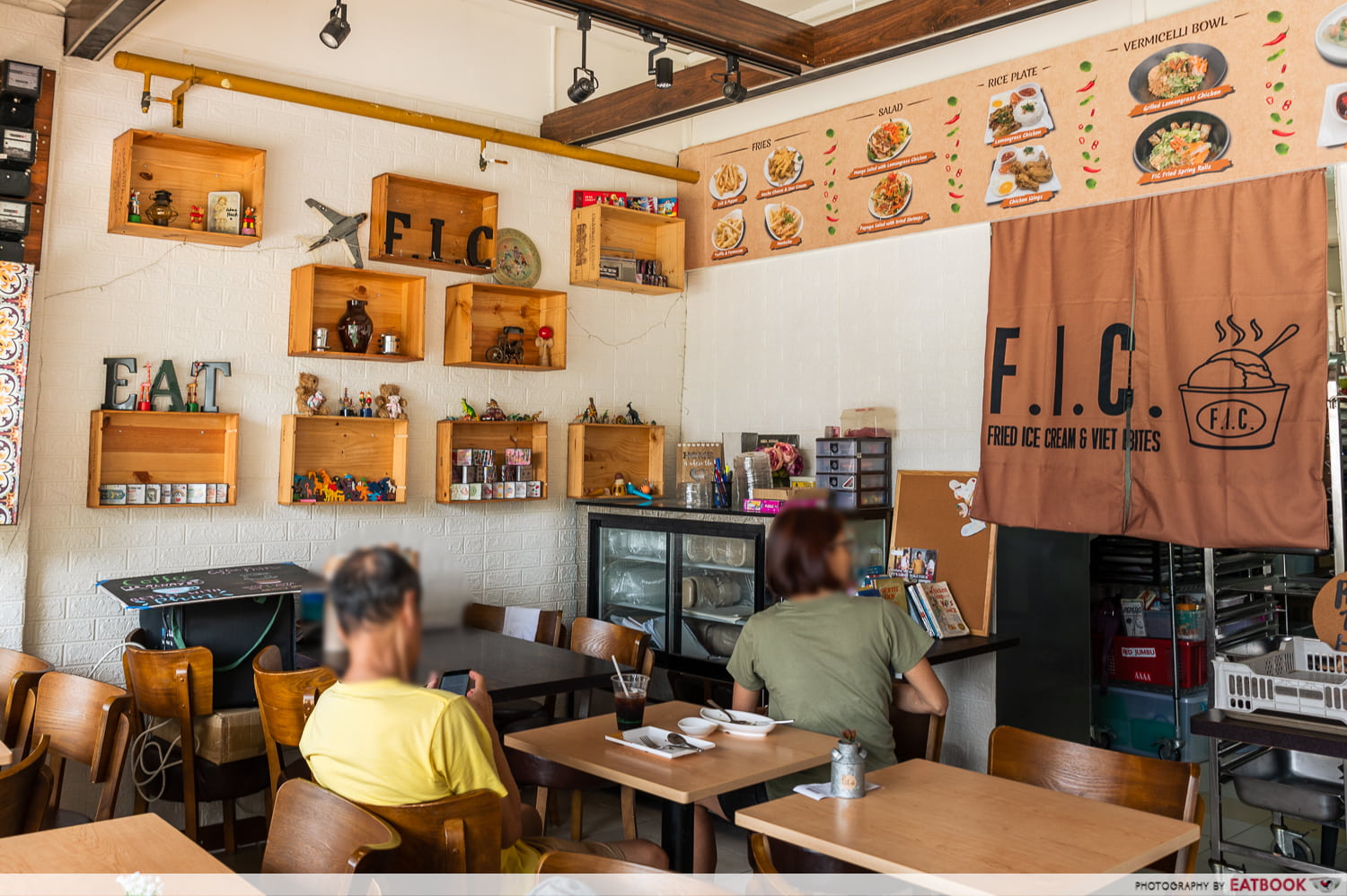 Aside from food, I have to mention the homely vibes of the place created by Jade and Pauline through the plants, soft background music, and old childhood toys and trinkets. While it's an open air eatery, you won't feel uncomfortable at all in its warm atmosphere. 
They're located in the void deck of the HDB right beside Mayflower MRT Station, so be sure to stop by when you are in the area!
For more Vietnamese fare, read our May Pho Culture review, or check out the mahjong-themed Wonders Cafe for more unique ice cream in Ang Mo Kio. 
Address: 114 Ang Mo Kio Avenue 4, #01-345, Singapore 560114
Opening hours: Wed-Mon 11am to 8:30pm
Tel: 9710 8440
F.I.C is not a halal-certified eatery.
This Mahjong-Themed Ice Cream Cafe In Ang Mo Kio Has Mochi Waffles And More
Photos taken by Ke-ian J Leong
This was an independent visit by Eatbook.sg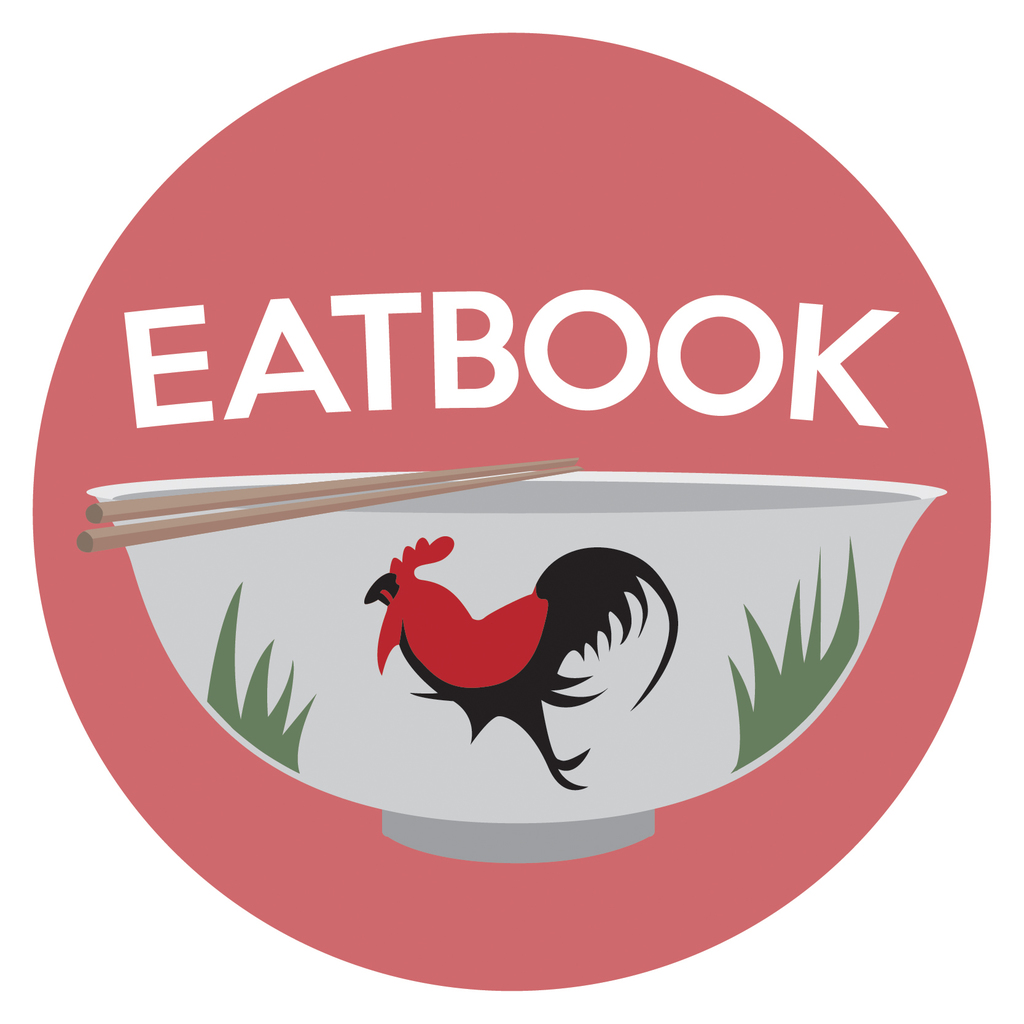 Drop us your email so you won't miss the latest news.