Woodlands has the largest pasar malam in Singapore
Pasar malams are back in full post-pandemic swing, with many popping up around the island. Most of them have been bustling affairs, but few have reached the size of the bazaar currently at Woodlands MRT Station. Dubbed the Marsiling Bazaar, they claim to be the largest pasar malam in Singapore, and will be open at the Northside neighbourhood from now till 10 December 2022.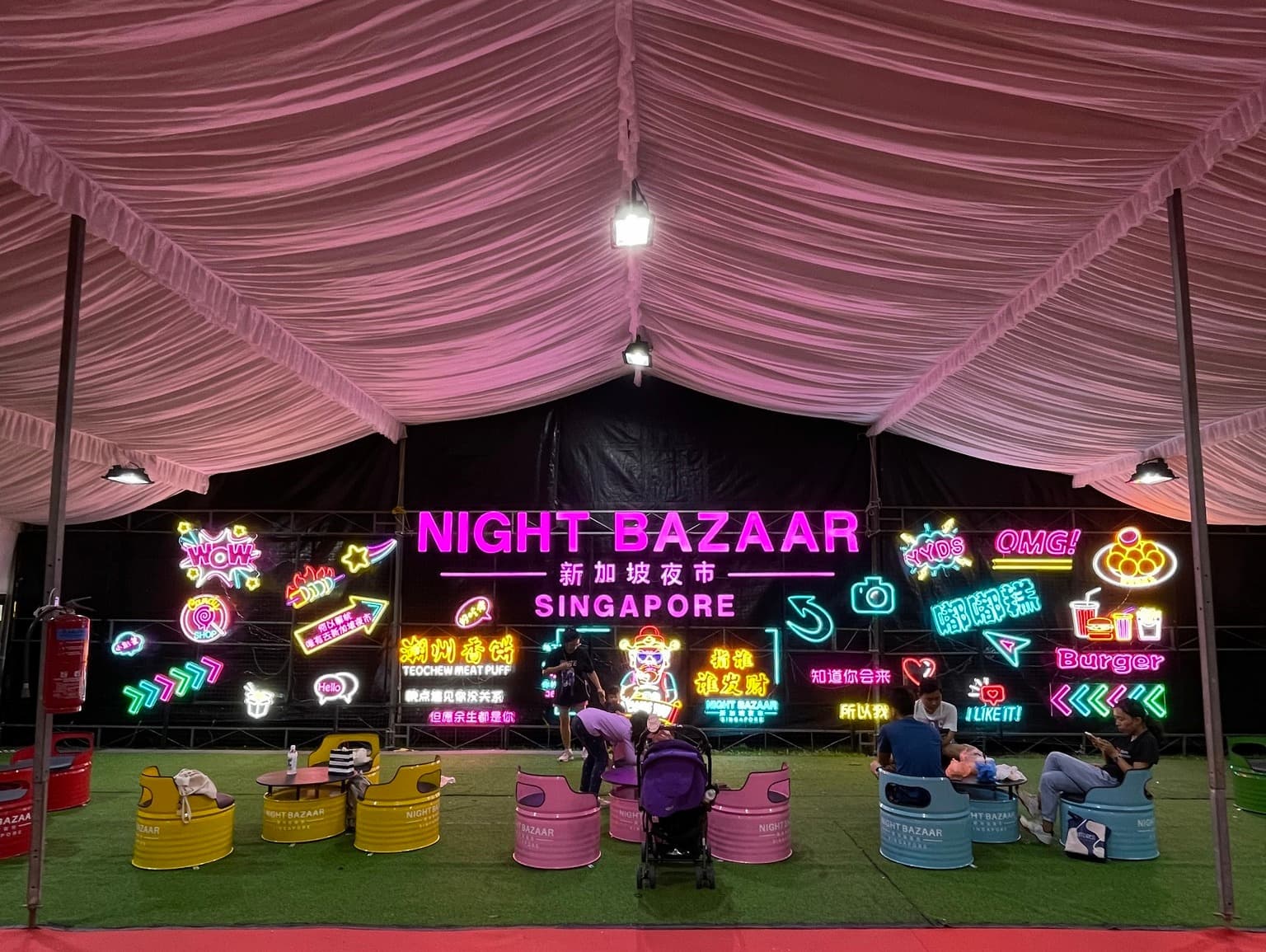 Image credit: Singapore Night Bazaar
The pasar malam is chock full not only of retail stalls, but also food stalls that range from familiar favourites, to all-new offerings. It's nearly the size of the Ramadan bazaars or a fair like ARTBOX.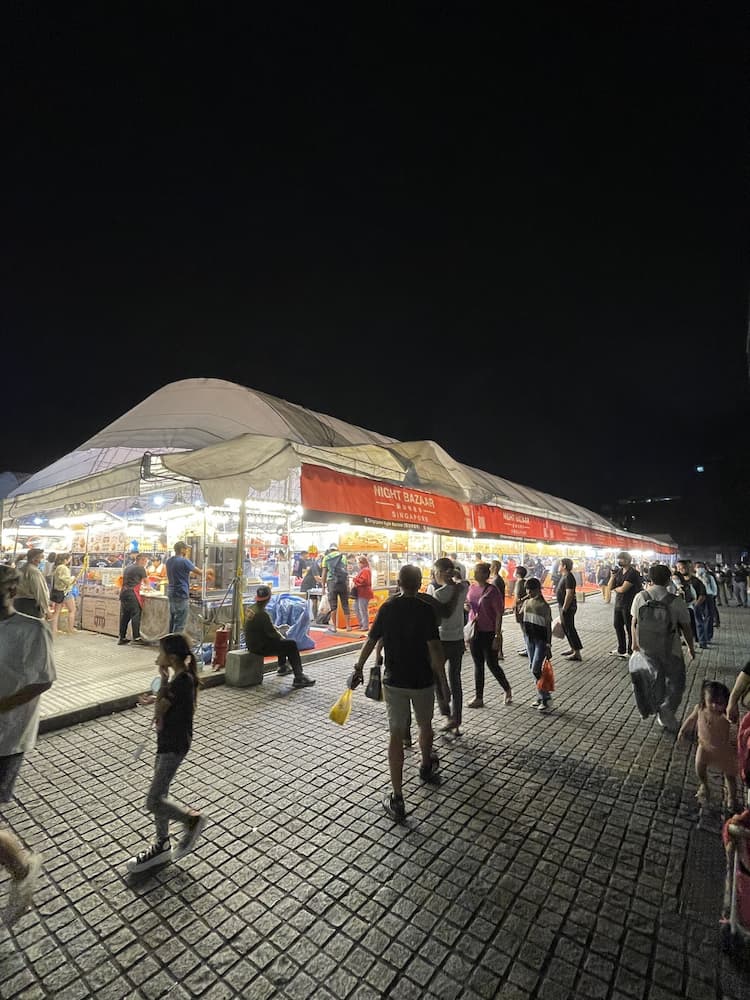 Image credit: Singapore Night Bazaar
Diners can enjoy the usual Thai milk tea, Ramly burgers, takoyaki, vadai, Teochew meat puffs, sweet potato balls, and fried fritter stalls, but also dig into a wide variety of slightly less familiar stalls.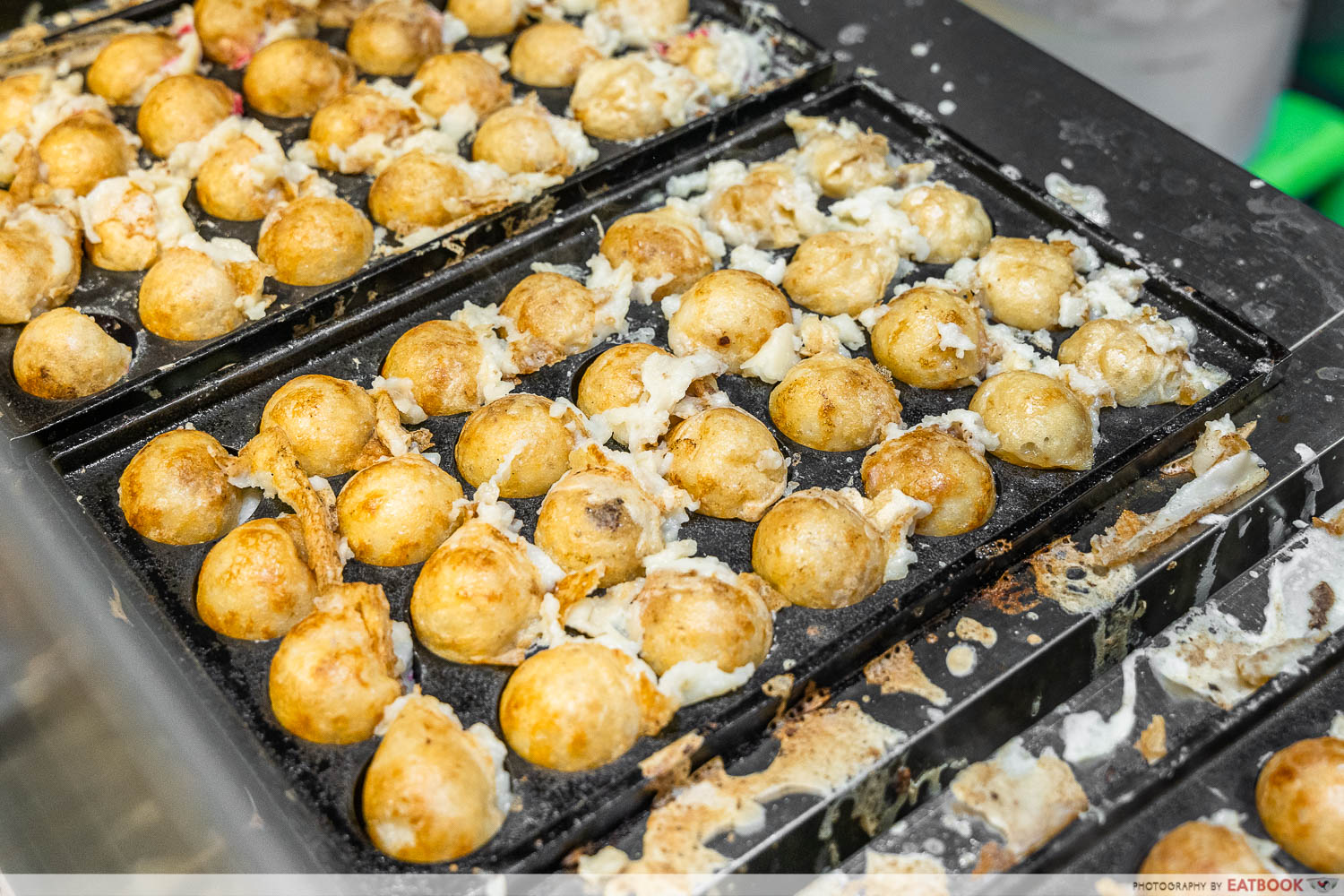 One serves Japanese yakitori and grilled mochi, for example.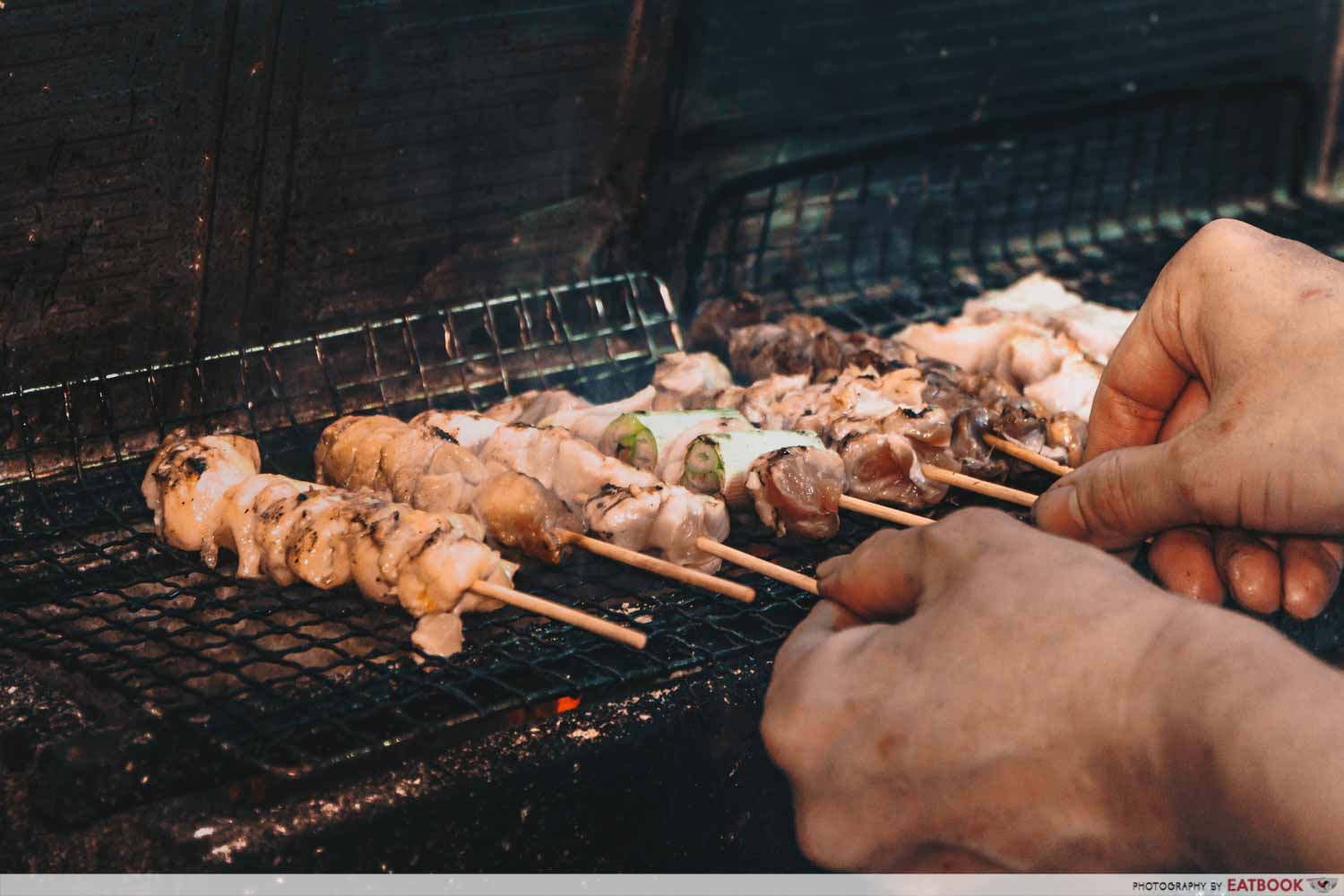 Another sells bowls of freshly made mango pomelo sago, as well as liang teh.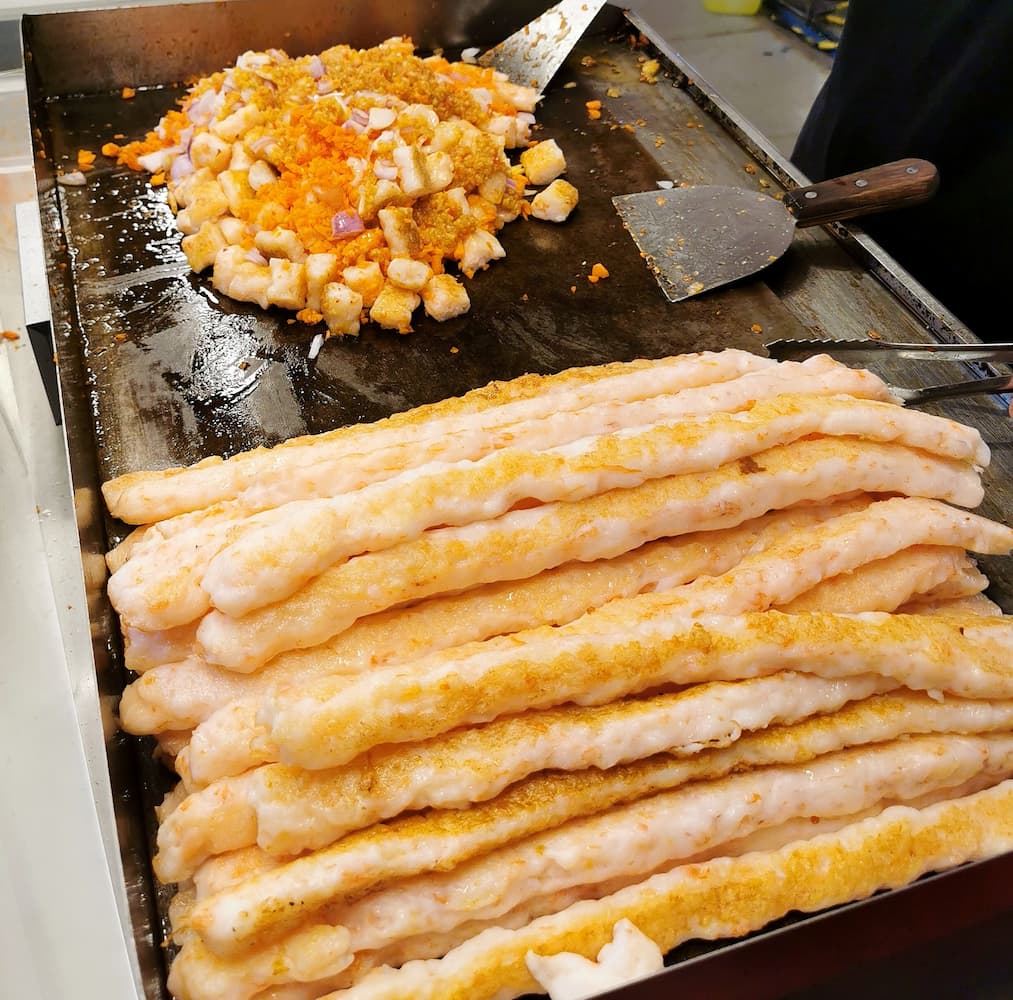 Image credit: Singapore Night Bazaar
Fans of stinky tofu can also swing by to get their fix. There's also a stall that sells grilled prawn paste, and XXL grilled mushrooms!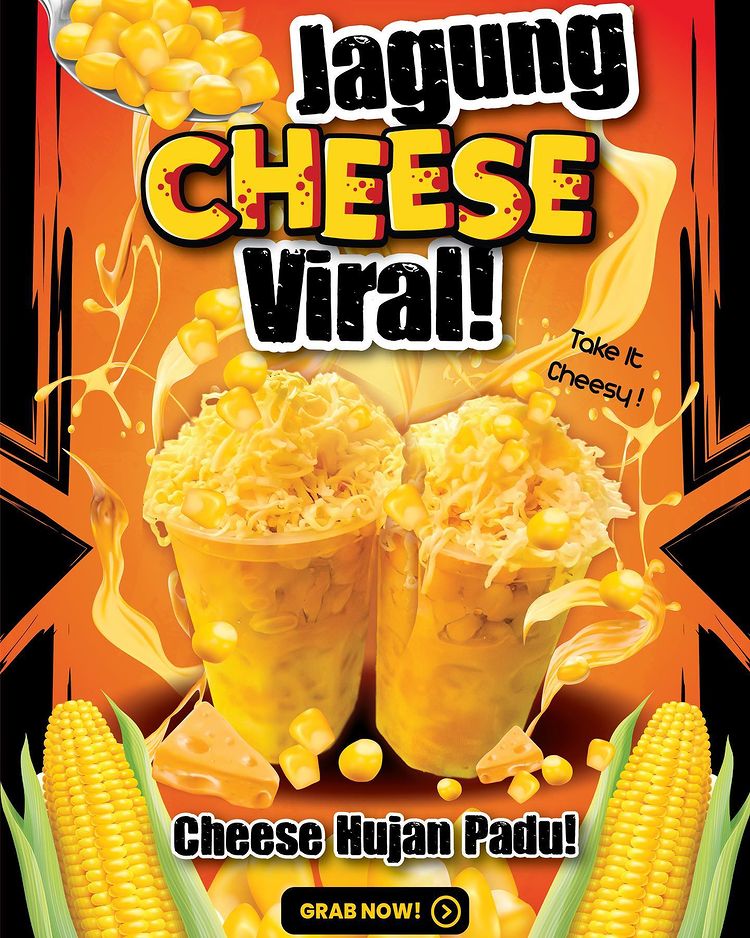 Image credit: Singapore Night Bazaar
If you've been scoping out the night market via Instagram, chances are you may have spotted a stall selling sweet corn doused in cheese sauce, further topped with more string cheese. Named Jagung Cheese, this snack is one for cup corn lovers to try, as it hits the spot between salty, fatty, and sweet.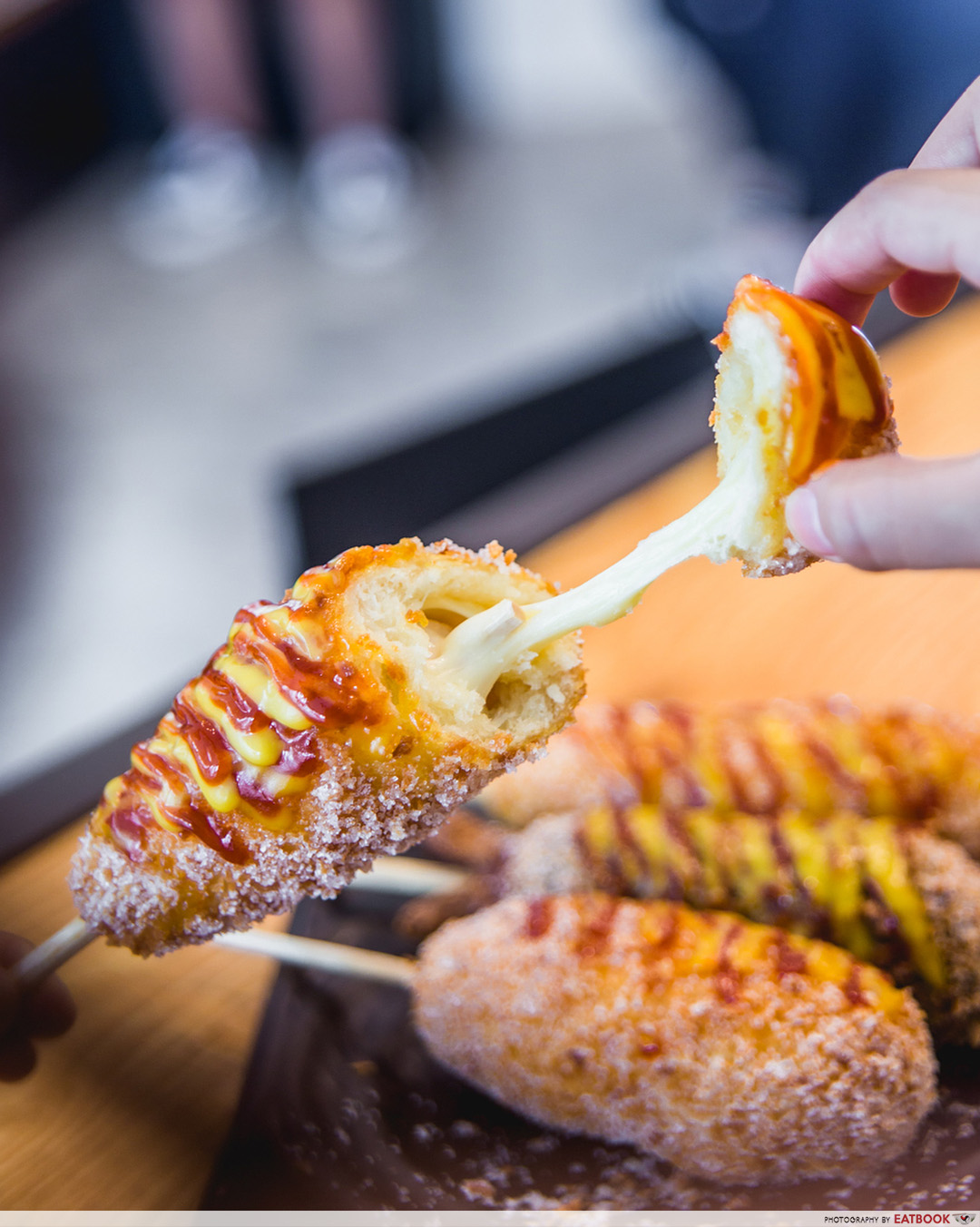 Another stall to look out for sells Korean cheesy corn dogs, and Thai banana pancakes, as well as mango lychee floats in servings up to 1L.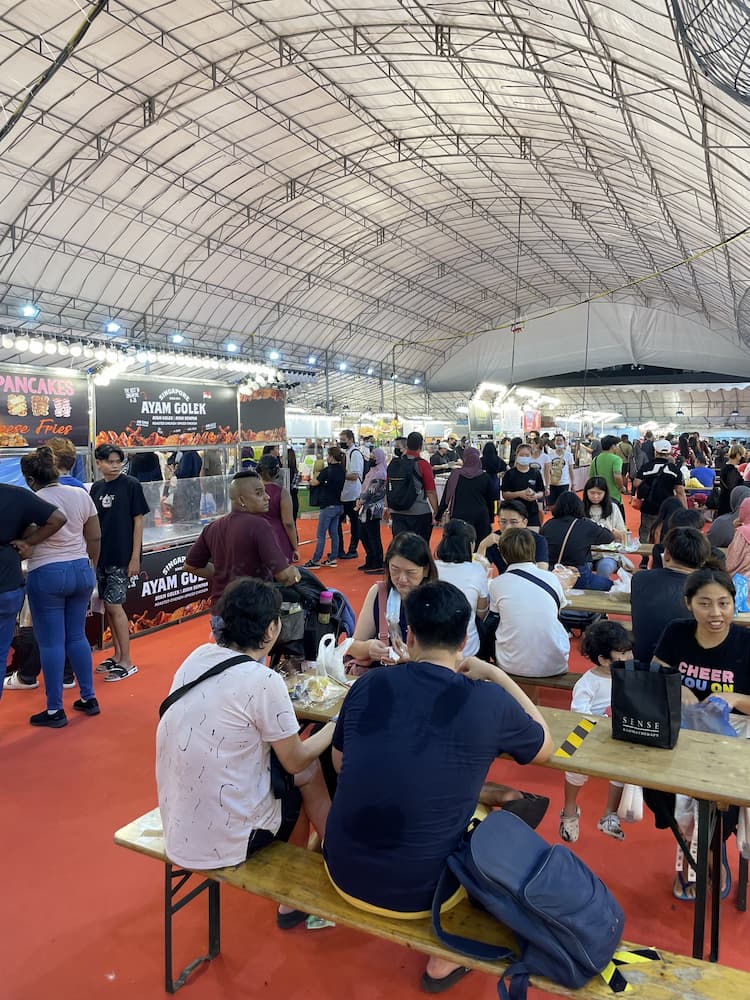 Image credit: Singapore Night Bazaar
Patrons can choose to dabao or dine-in on-site, as the market is lined with benches and tables for customers to use.
The Marsiling Bazaar at Woodlands MRT Station has plenty to offer eager foodies. If you can't swing by before 10 December, don't fret, as it'll make a comeback after 21 December, running well into Chinese New Year, till 21 January 2023.
For more information, check out the Singapore Night Bazaar Facebook page.
For more food news, check out the new dinosaur-themed food court that opened in Gardens By The Bay!
Address: 30 Woodlands Avenue 2, Singapore 738343
Website
This New Dino-Themed Food Hall In Gardens By The Bay Has Michelin-Starred Ramen And More
Feature image adapted from Singapore Night Bazaar