Find out which Yusheng Ingredient suits your personality most!
The Year of the Rat is finally upon us, and a new zodiac cycle is ready to begin. Celebrate what matters most and spend some quality time with the fam this CNY season. Make sure not to miss that reunion dinner, or take part in the yearly lo hei! 
Speaking of the ever-lively lo hei, FairPrice is giving away a limited number of their Prosperity Yusheng ($35.80) sets! If you want to try your luck at being the MVP for your family this year, head to our Instagram page to take part in the contest.
The Prosperity Yusheng set feeds four to six people, and is available at 33 selected FairPrice outlets. Be sure to pre-order at least three days before you collect it!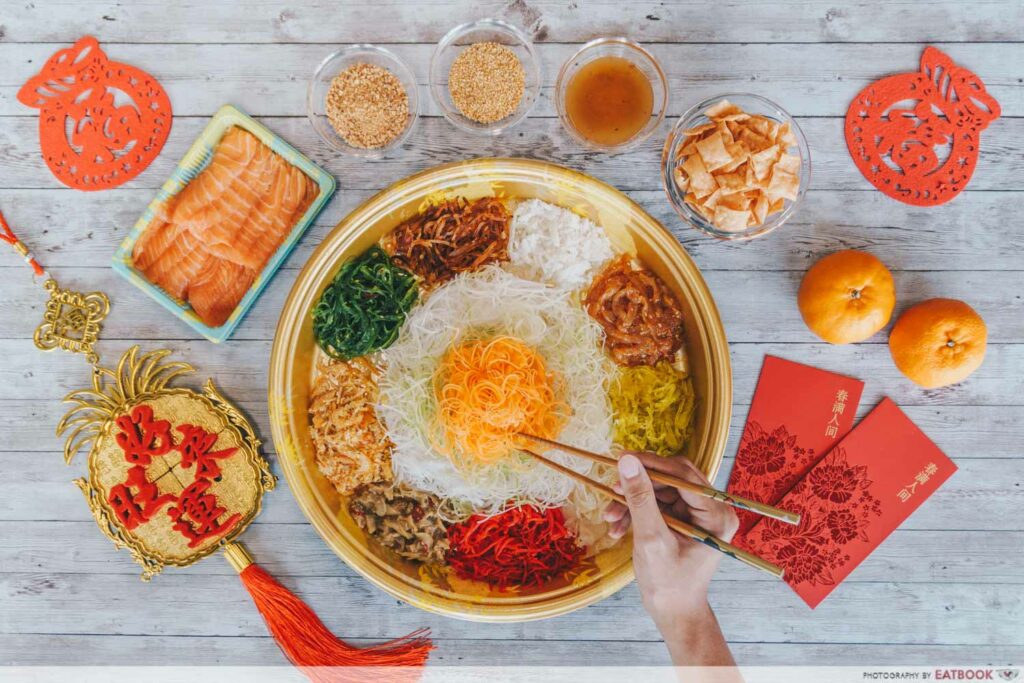 Each tray comes with a mix of seafood, veggies, and 12 generous slices of salmon sashimi. The thick cuts of fish are fresh and delicate, with glorious streaks of fats within the orange meat. 
The seafood includes seasoned jellyfish, seasoned scallop lips and seaweed salad. Enjoy the taste of briny, umami goodness from the scallops, and the sweet marinade of the jellyfish, among the other tasty ingredients. Find out which classic yusheng ingredient you are in the quiz below! 
What's your favourite part of the Chinese New Year season?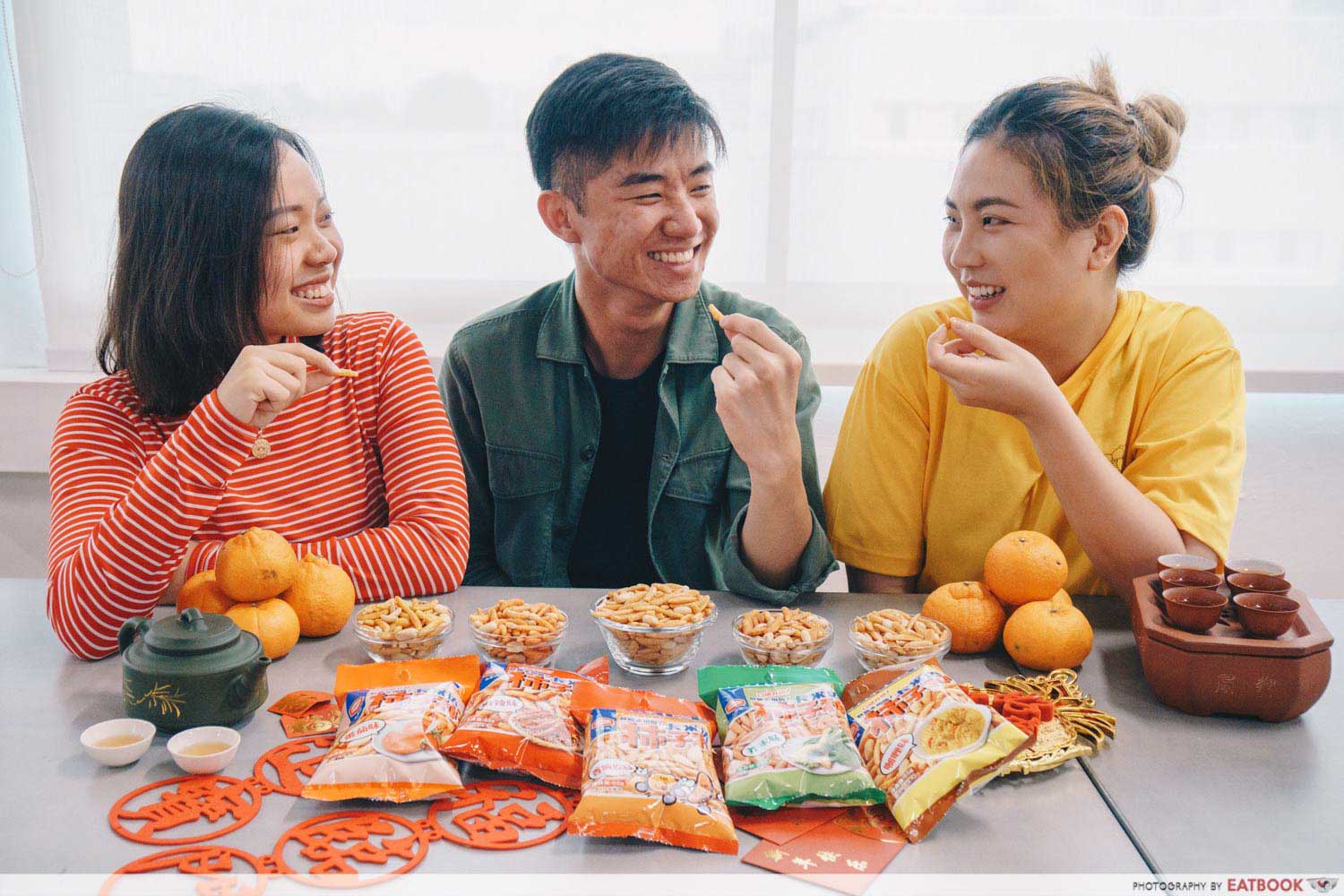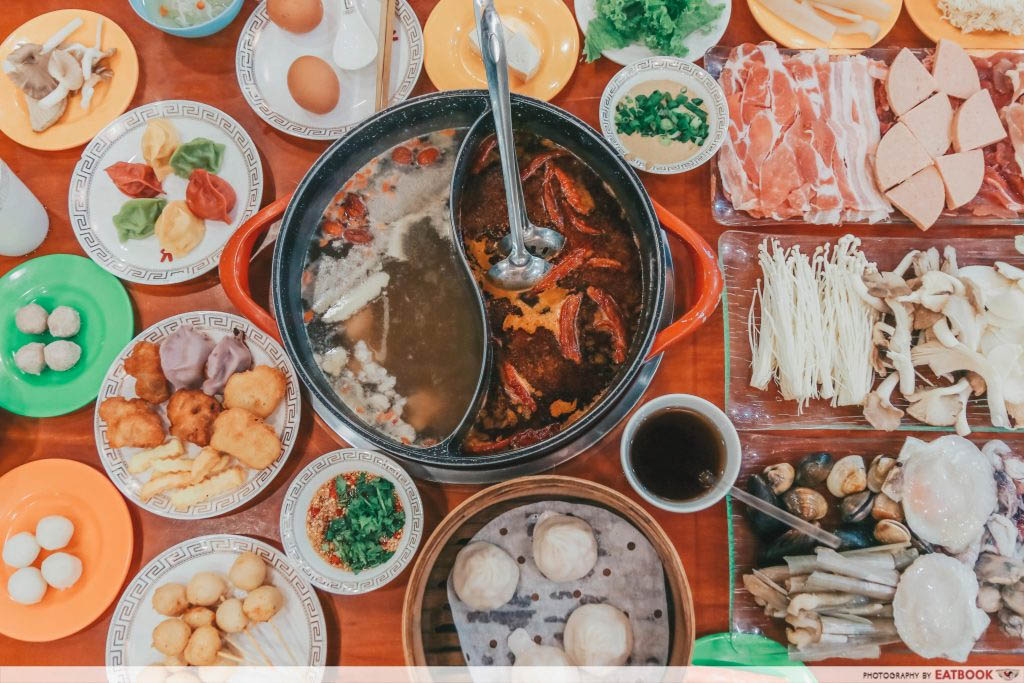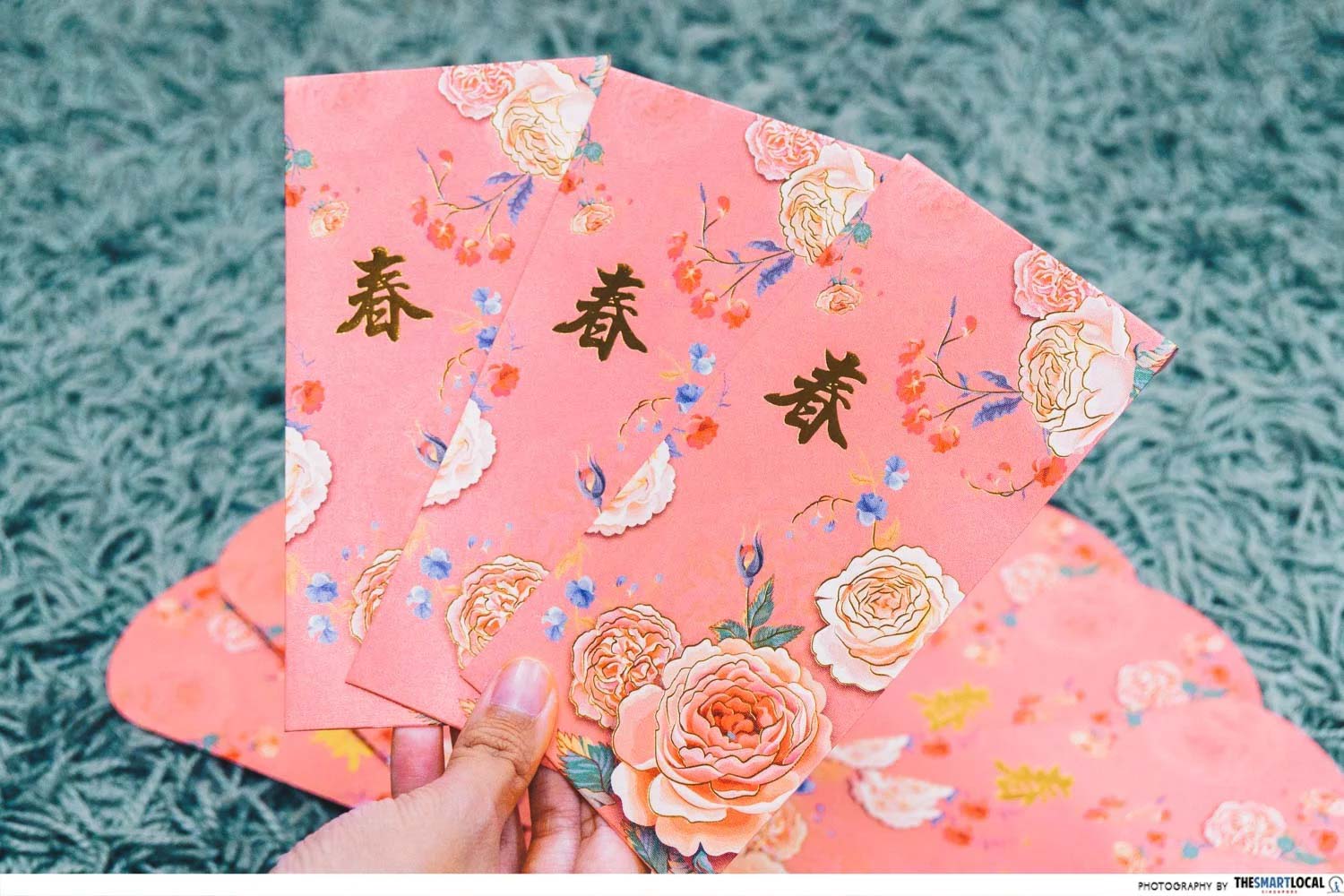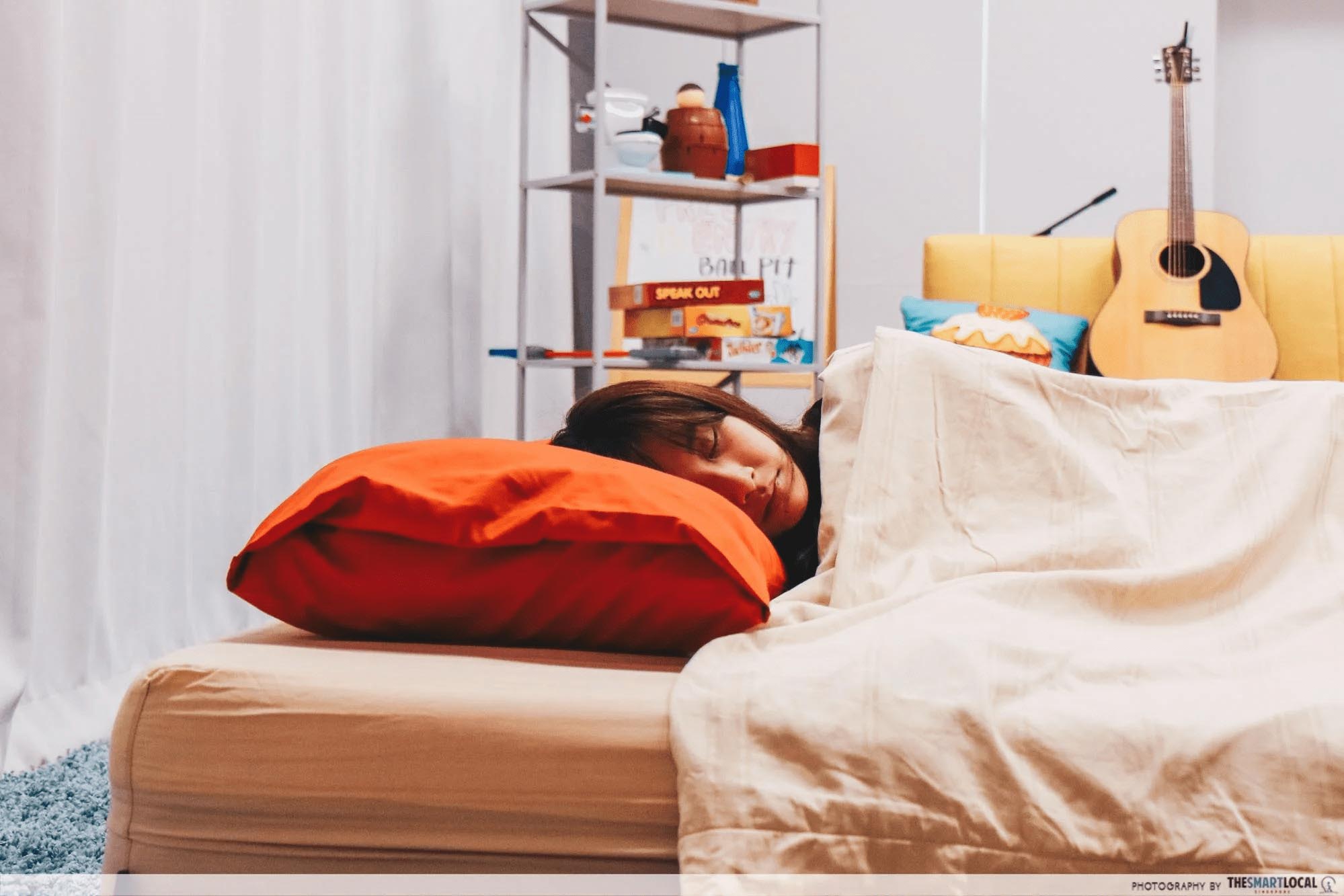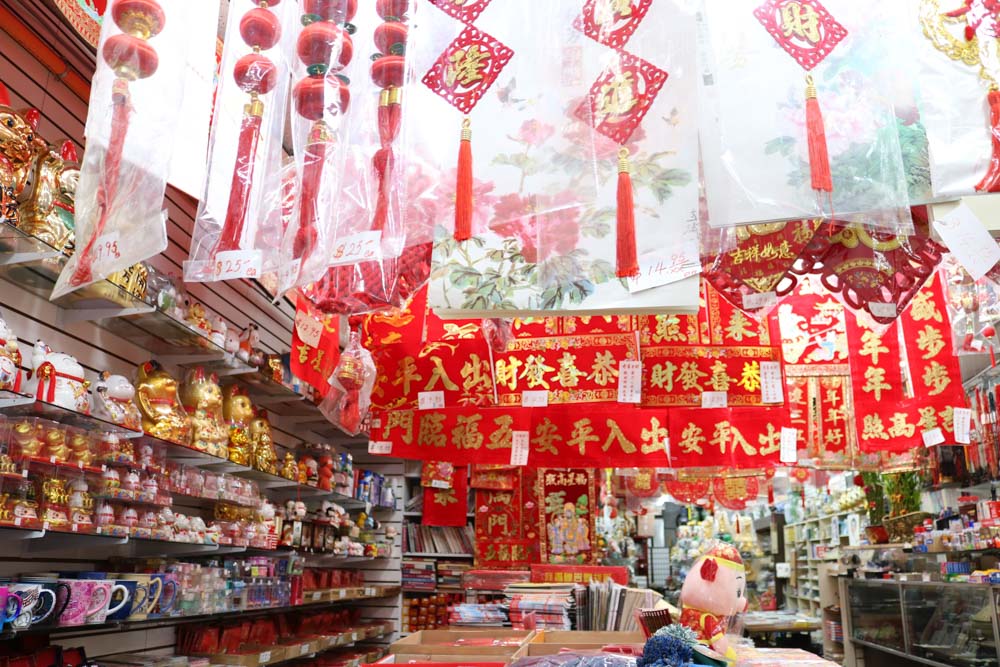 What's your favourite CNY snack?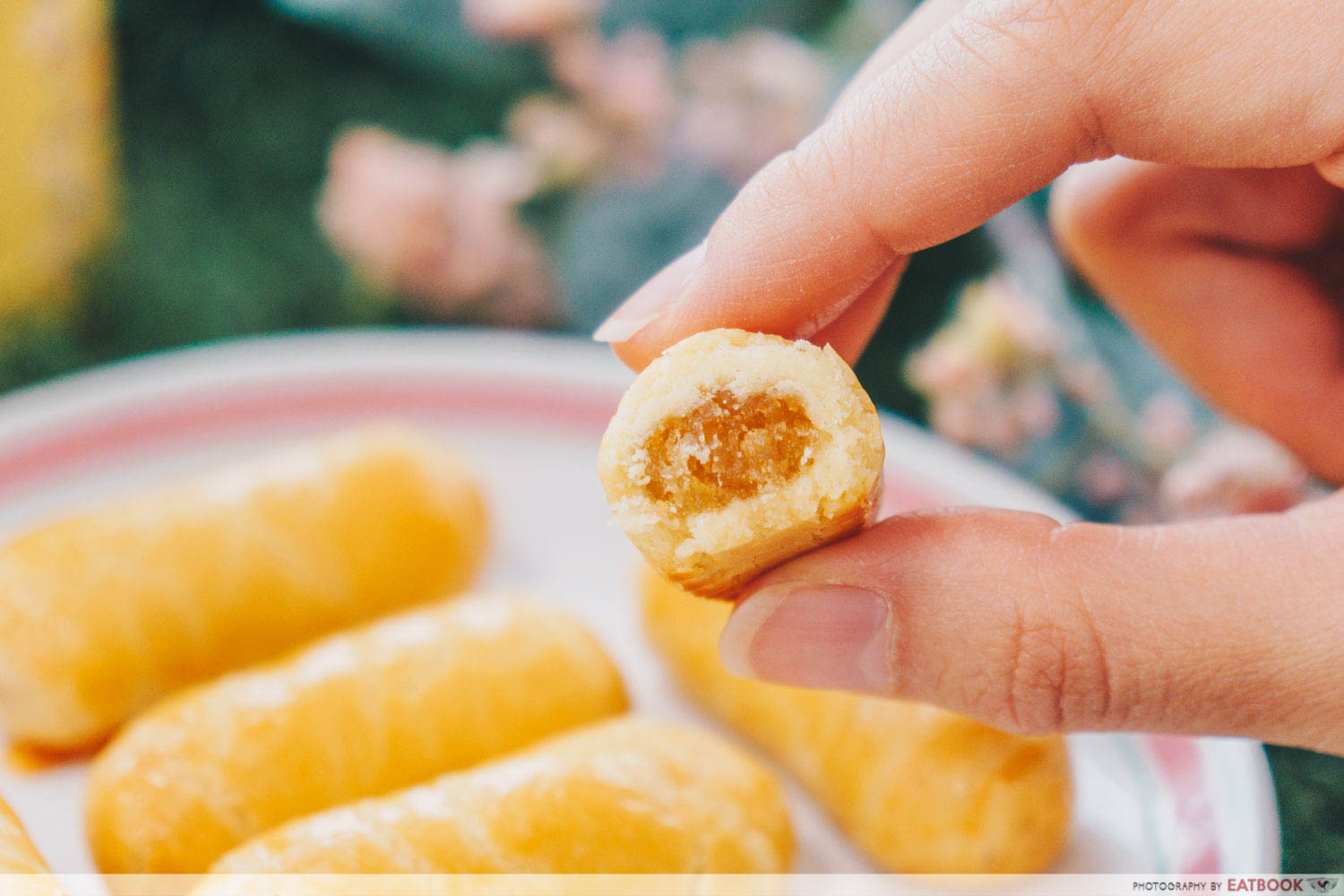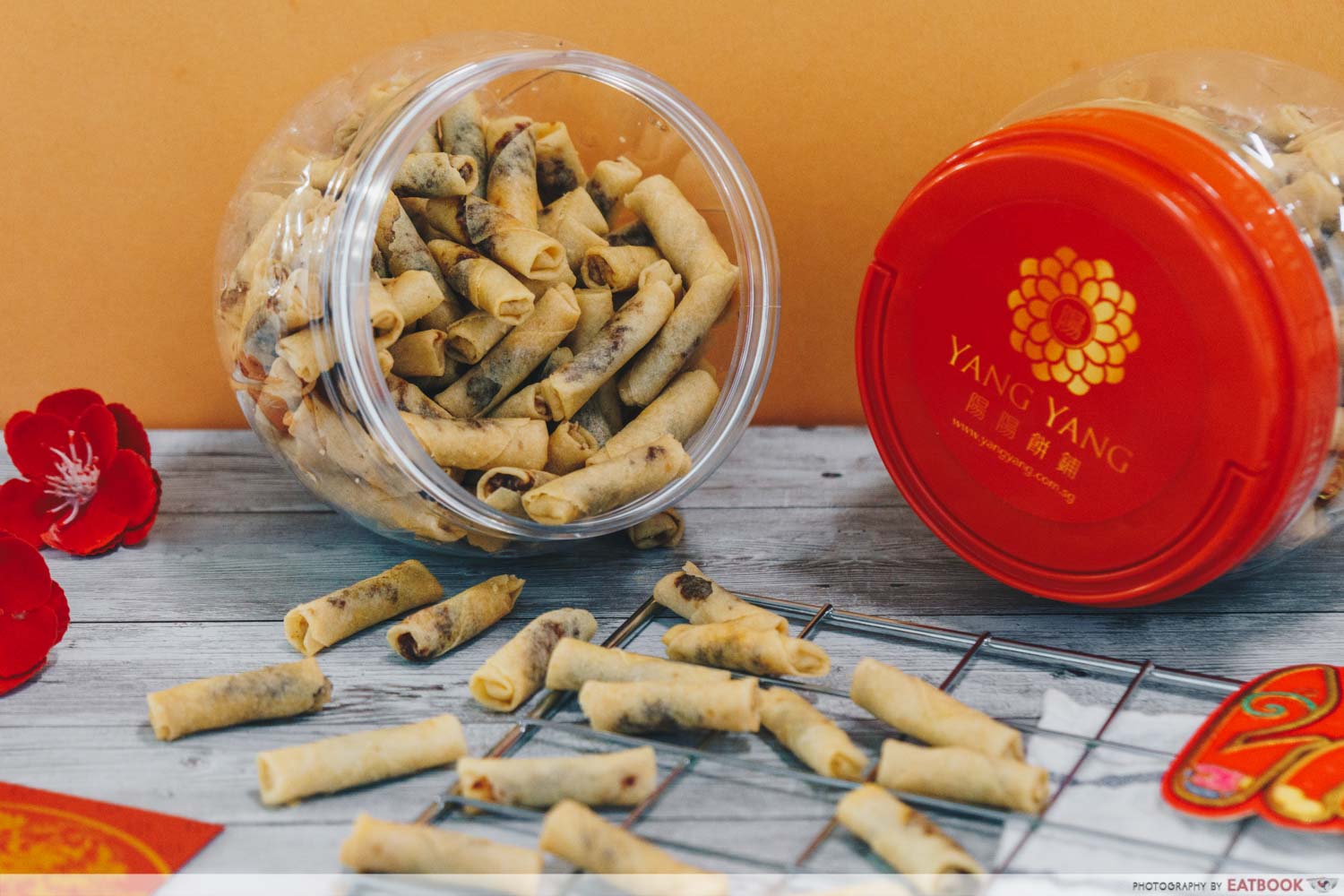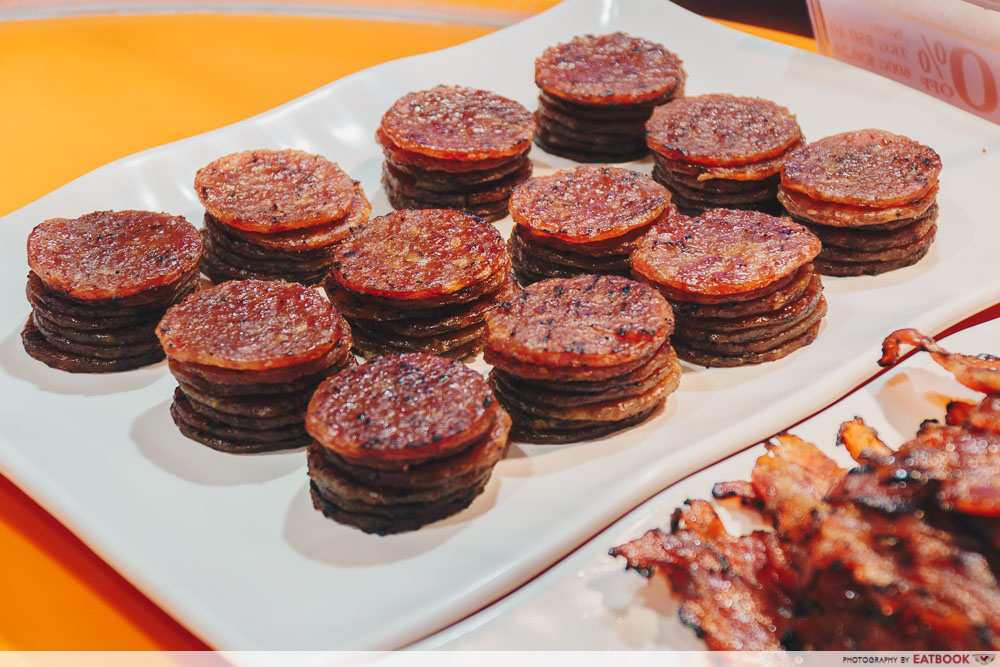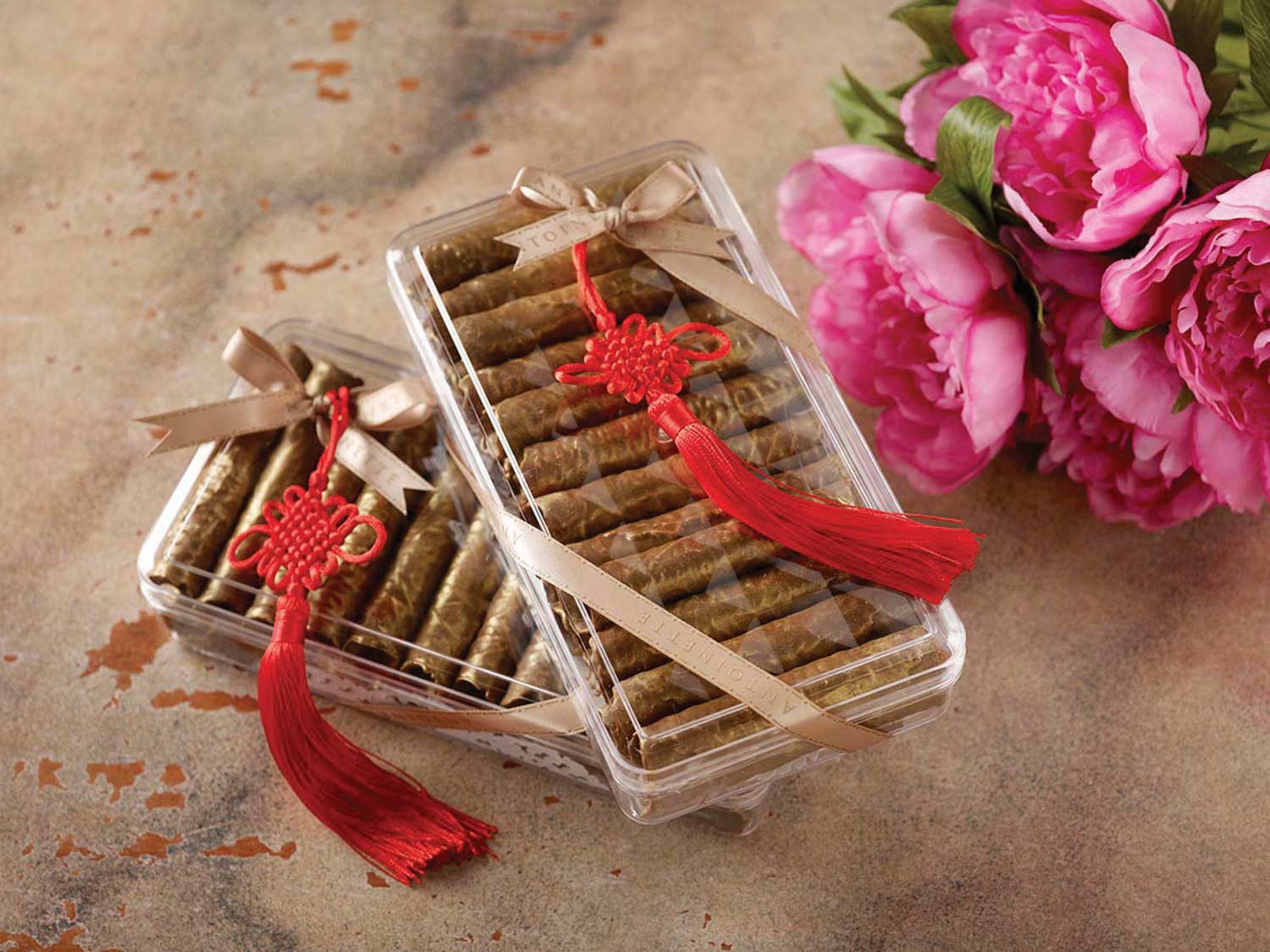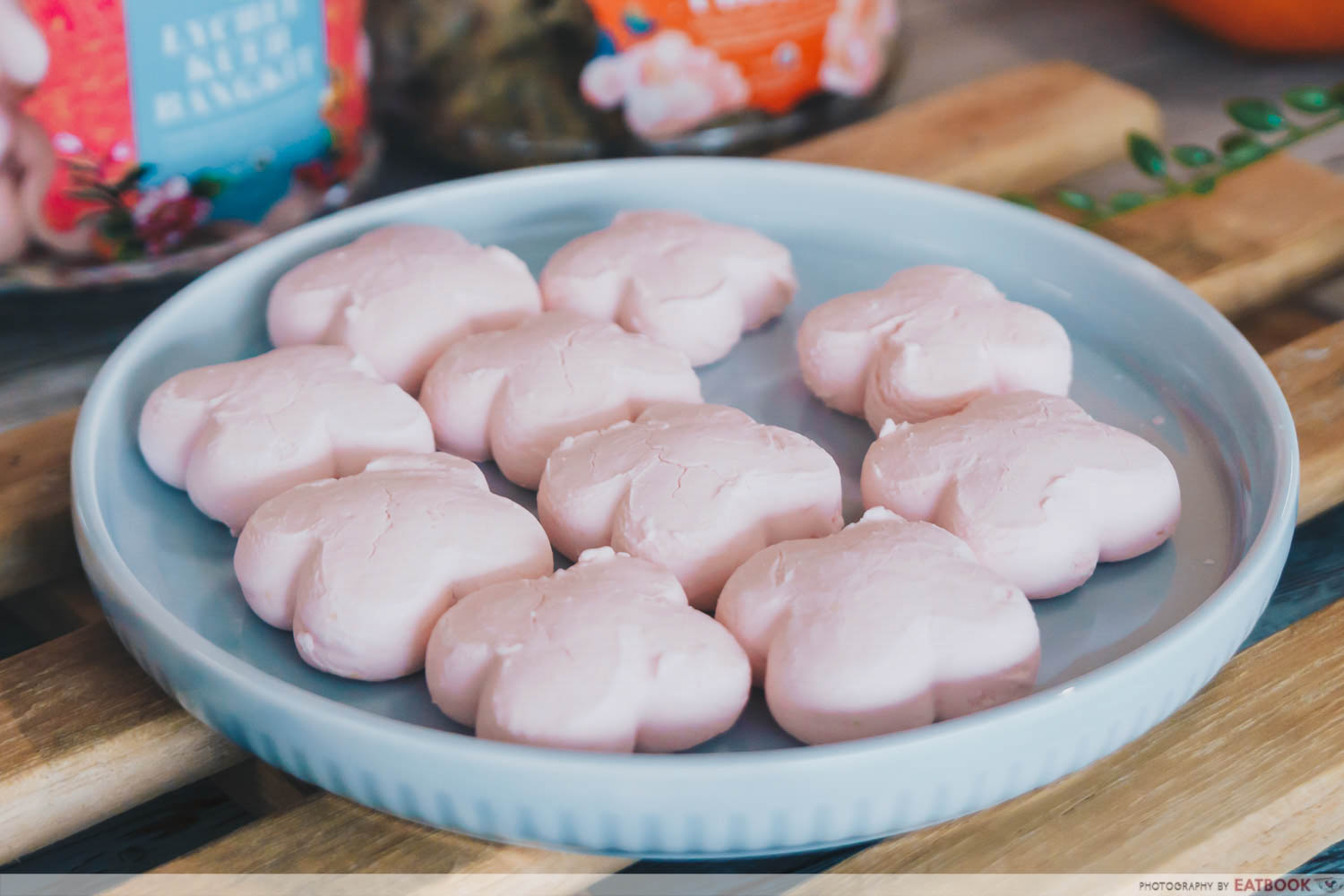 What do you do to relax on a Friday evening after a long week?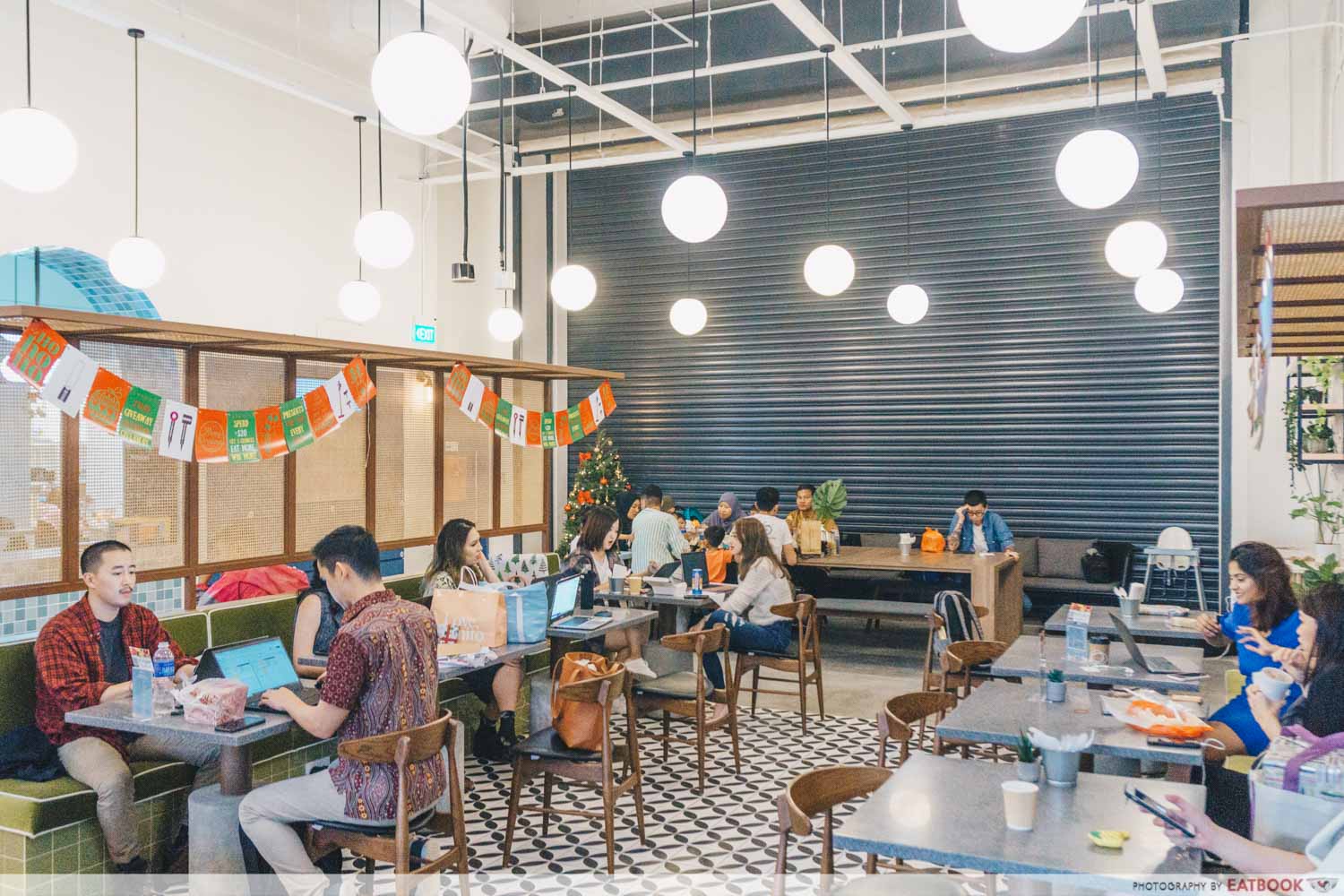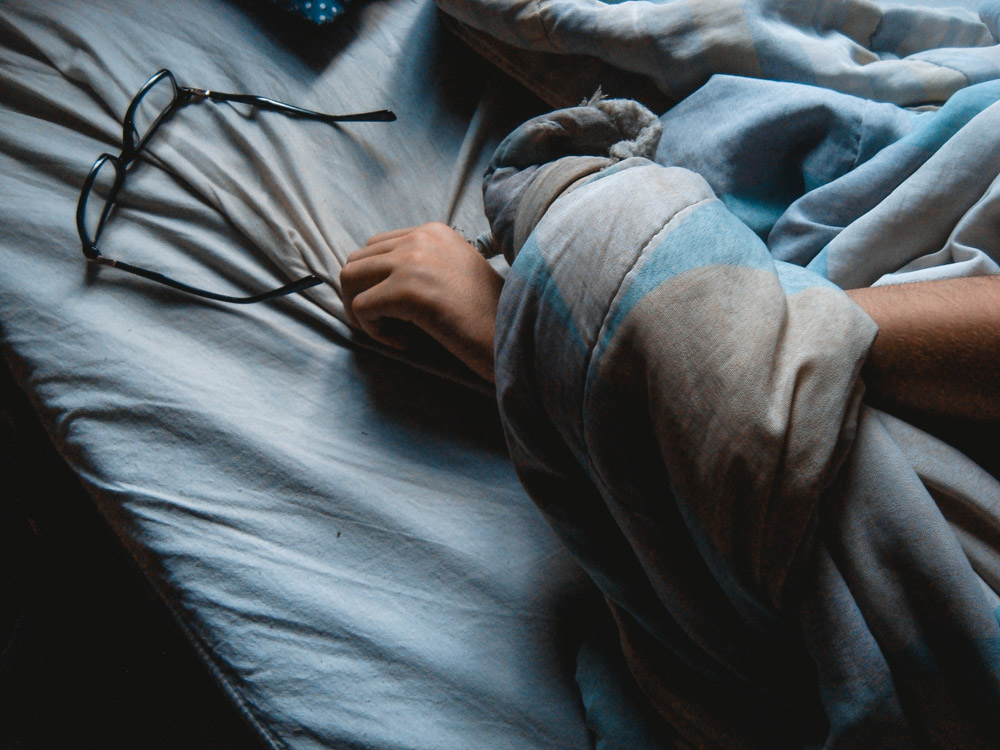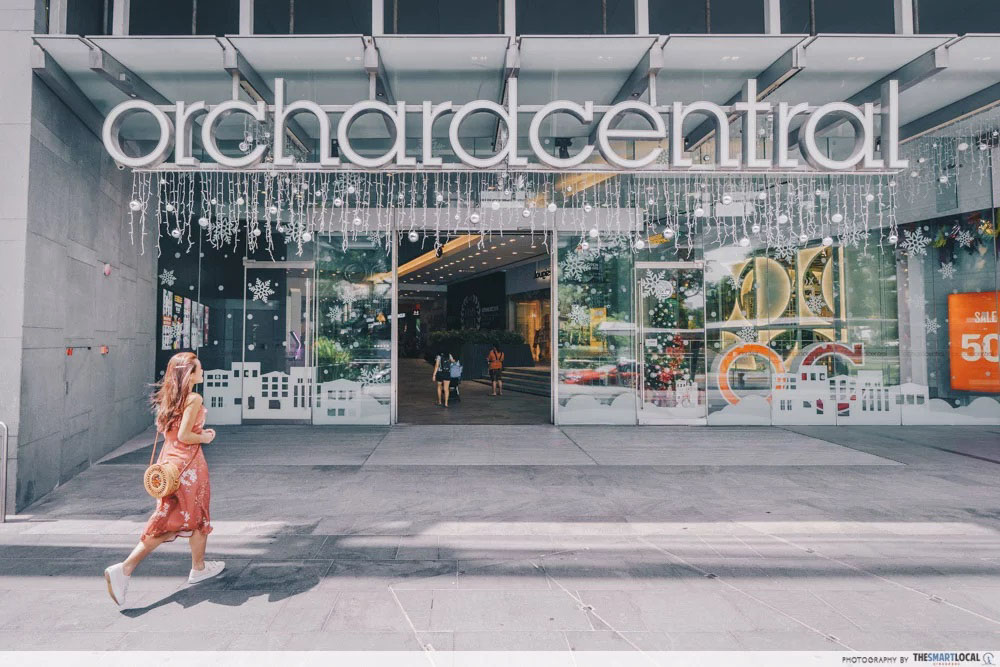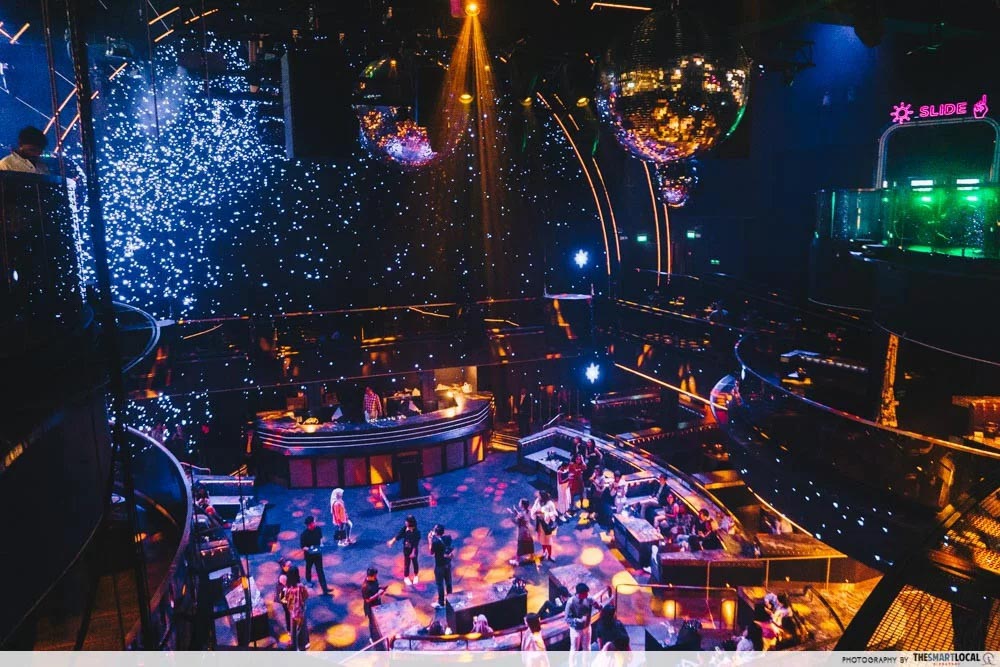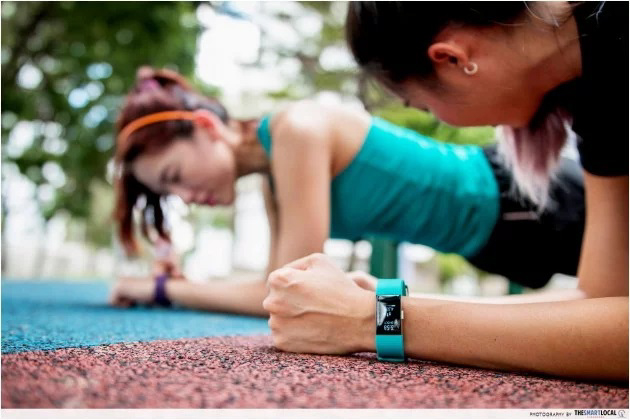 Who do you hang out with during family gatherings?
You just found out that your grandma gave your younger sibling a way bigger ang pao than you. How do you react?
Which Yusheng Ingredient Are You?
Salmon Sashimi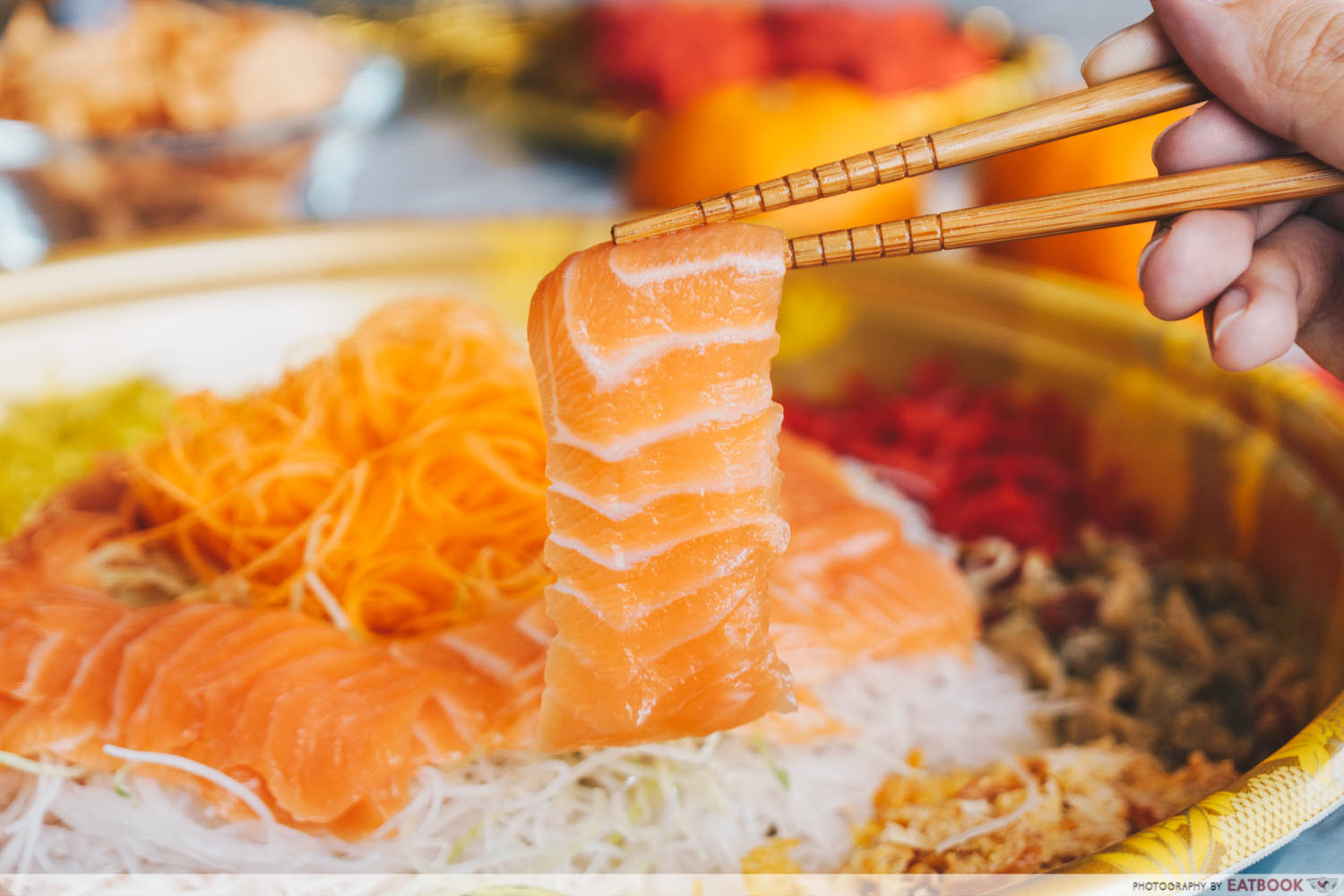 You're the filial, favoured grandkid that the elders look forward to seeing every Chinese New Year. All-rounded, wholesome, and well-loved by all, you enjoy living in the moment and spending quality time with those you care about.
Plum Sauce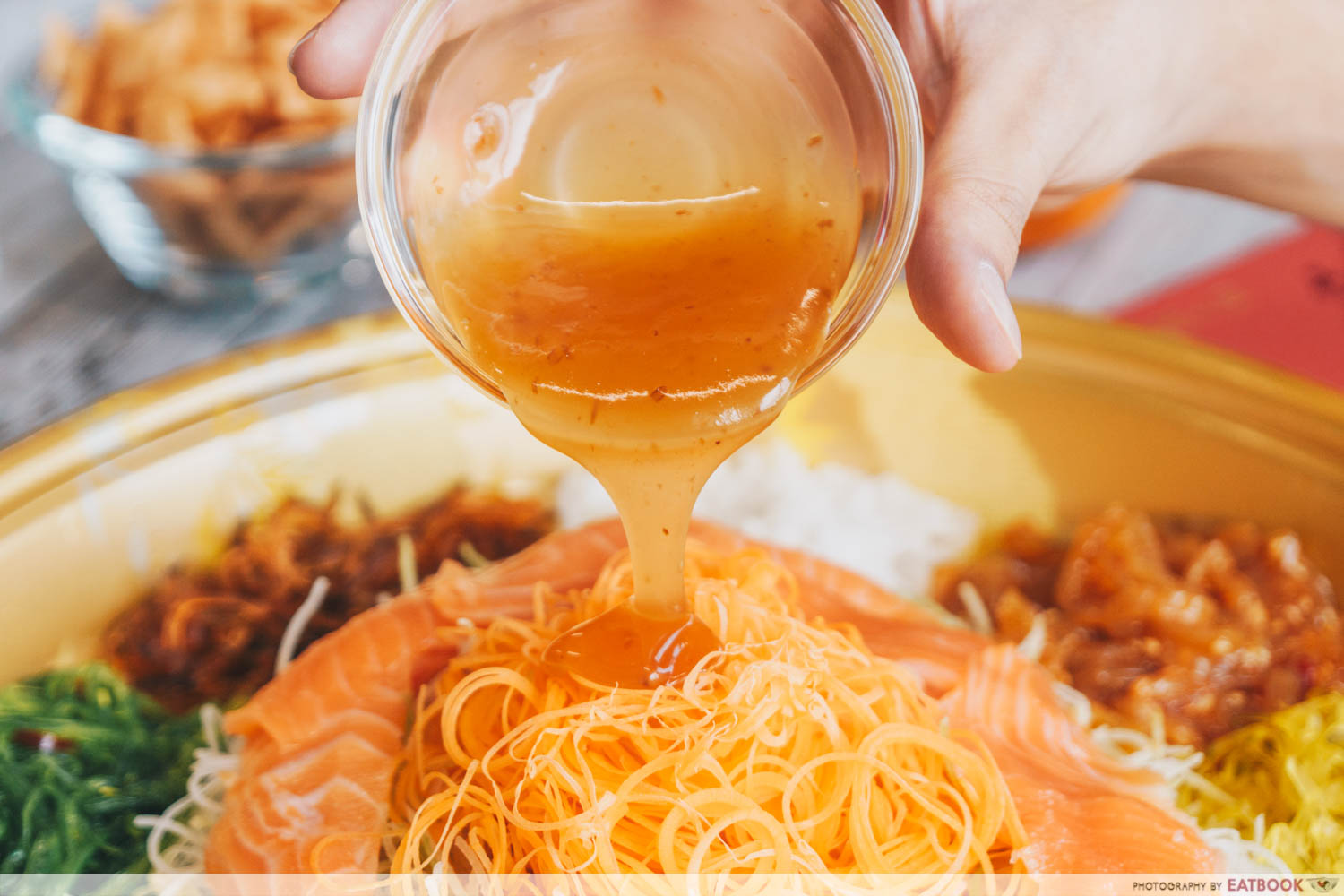 Sweet, nurturing, and outgoing, you're the glue that holds the group together. Just like how mixing sauce into the yusheng gives every ingredient a boost of sweetness, you bring out the best in those around you with a layer of warmth and constant positivity.
Golden Cracker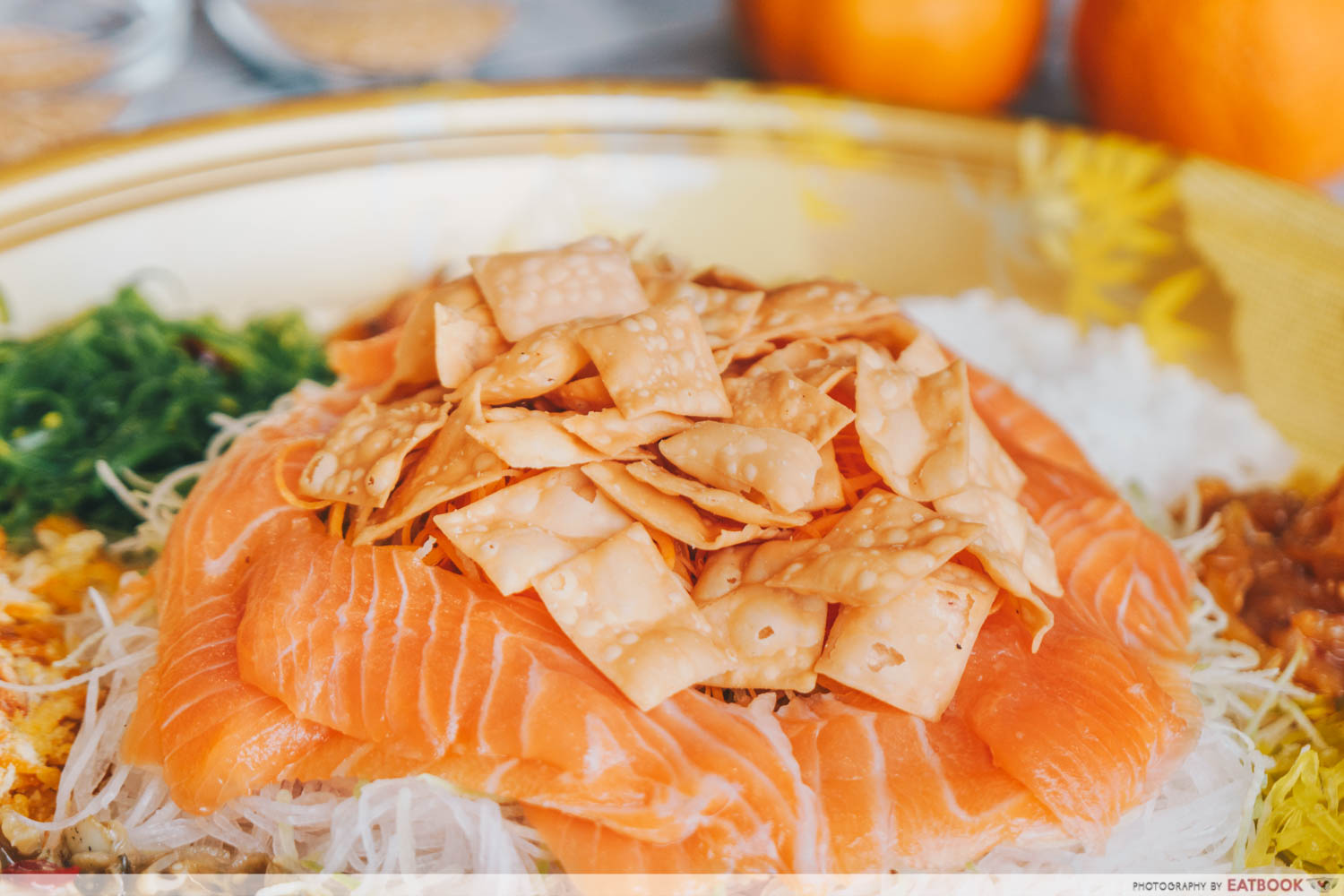 Fiery. Passionate. Strong-willed. These are some of the words people have used to describe you. Perhaps you have a bit of a temper, though your heart is definitely in the right place. You're not the kind to turn a blind eye to wrongdoings, but you'll always stick up for those close to you.
Ginger Strips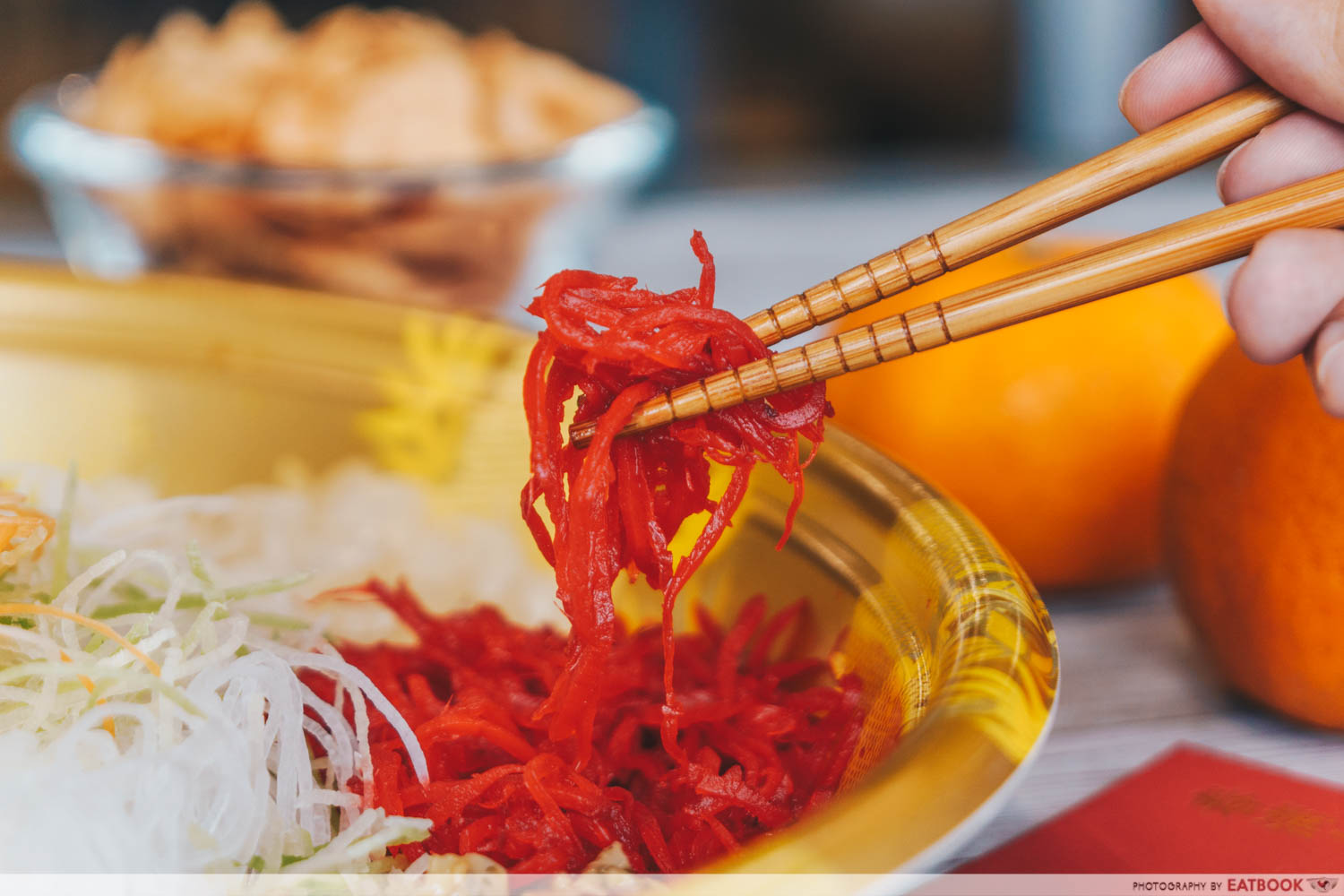 A little bit introverted at gatherings, you've probably been chided once or twice for using your phone at the dinner table. It takes a while for you to come out of your shell, but once you do, you reveal a sharp wit and boundless energy.
Pickled Melon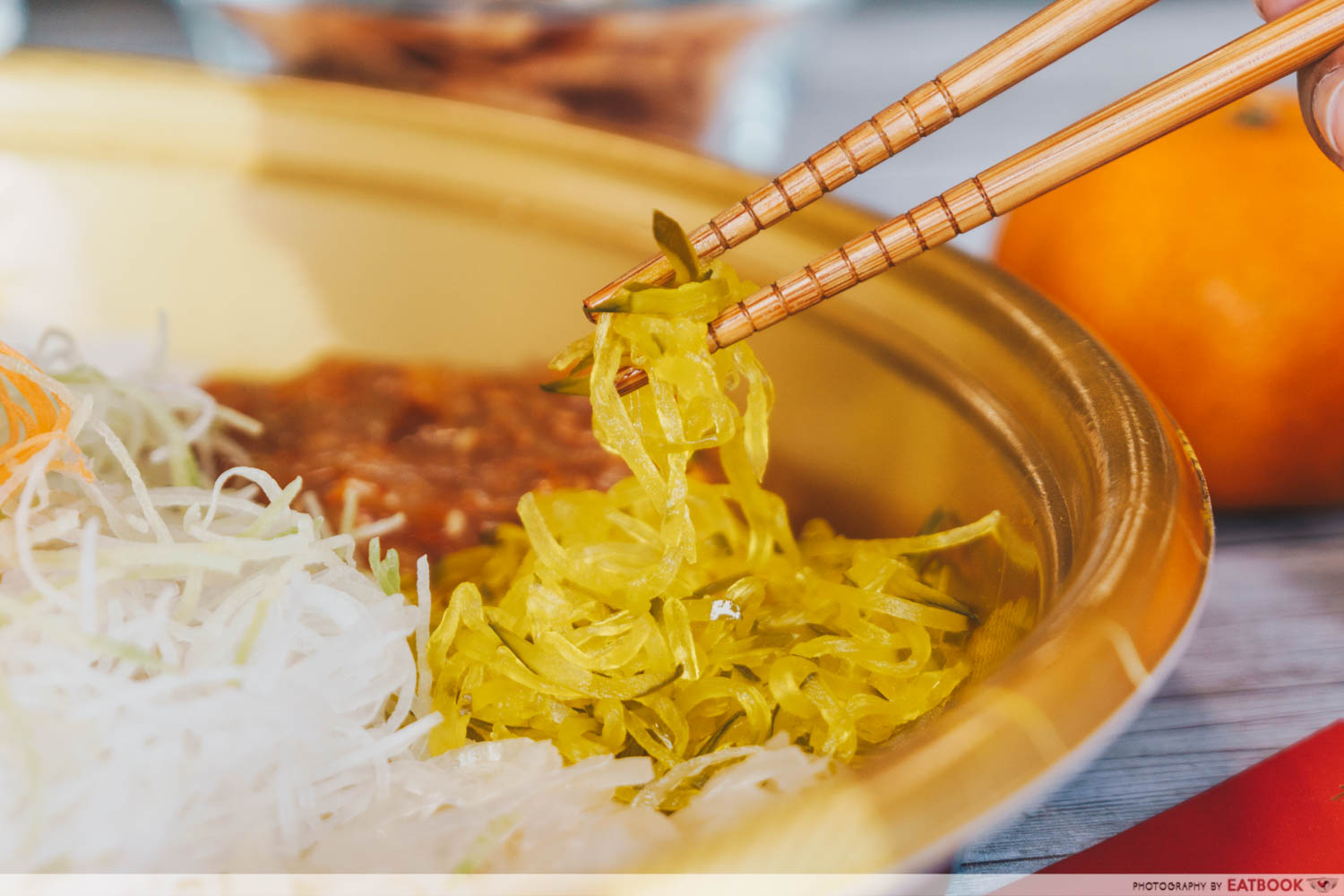 You're hardworking and a little bit of a perfectionist. No matter what you do, you aspire to make it the very best. Some might find you a little cynical at times, but you stick strongly to your principles and work towards your goals.
No matter what ingredient your personality fits, there's one constant among all of us—the love for a good deal! Check out our Instagram page and participate in a simple contest, to stand a chance to win a free yusheng set. Happy Chinese New Year, and here's to another year of fortune and prosperity.
Photos taken by Lim An.
This post is brought to you by FairPrice.