Aqua S at Orchard Xchange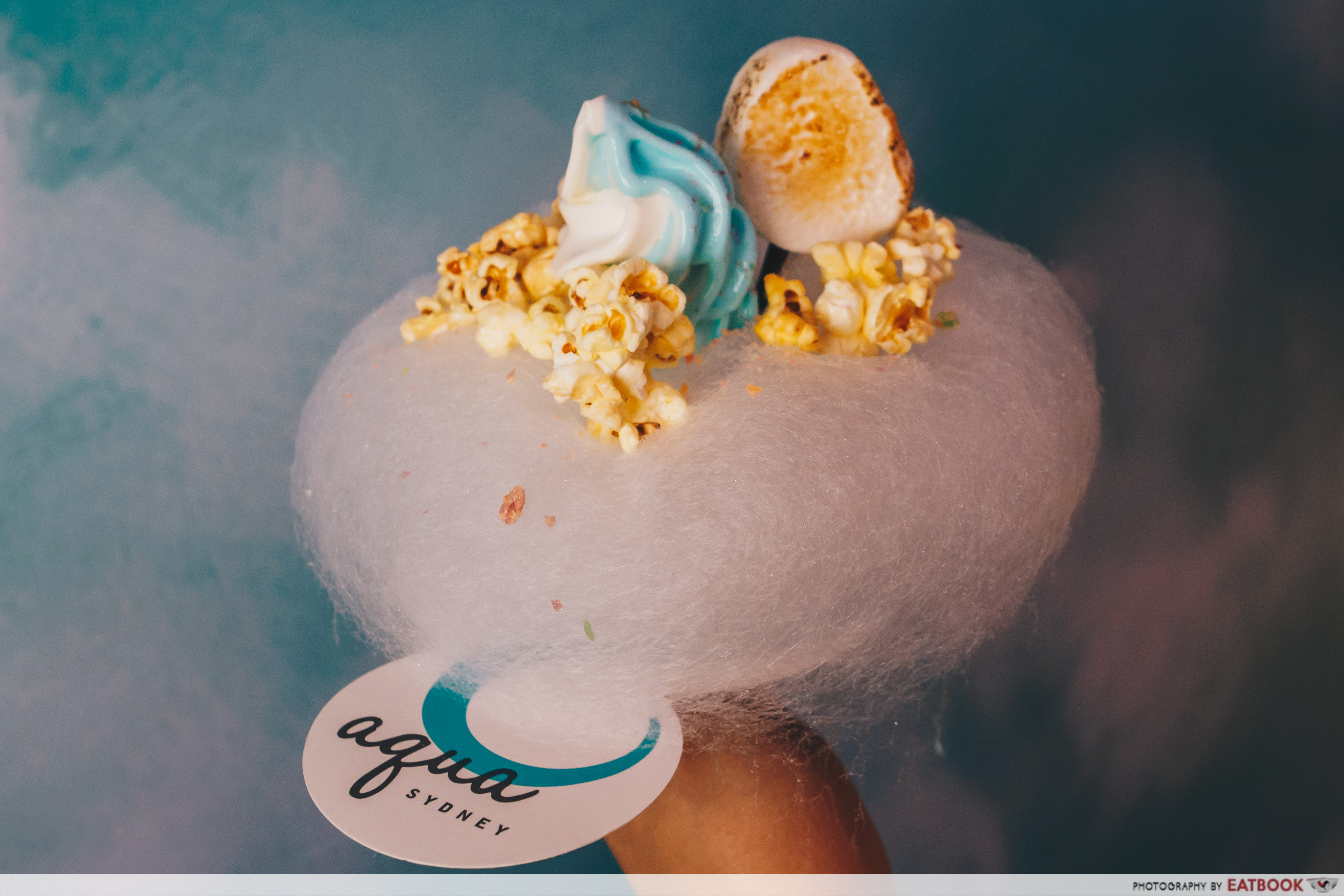 Singaporeans' appetite for new food in town knows no bounds – we will queue for ages and seek out the most Instagrammable dishes. Sydney is home to many desserts that went viral, not only for how pretty they look but also for their novelty. Cue Aqua S, which will be opening its doors in Singapore in late August. The exact date has not been set, but keep your eyes peeled for updates! Their pastel-hued soft serve is the prettiest ice-cream I've ever set my eyes on.
Food at Aqua S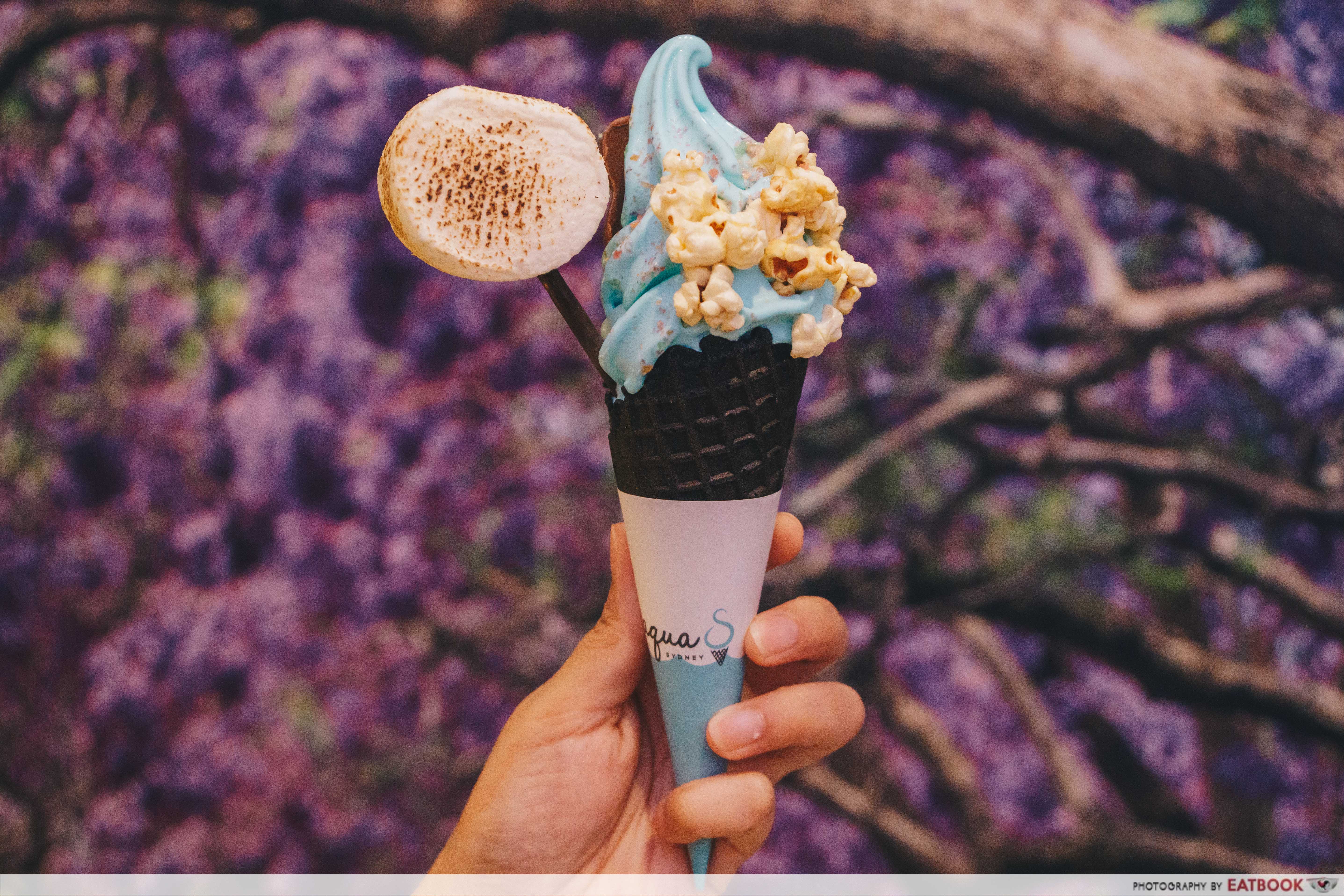 Aqua S has brought soft serve to the next level. From the flavours to the visuals of the dessert itself, we were swept off our feet by a breath of fresh air. A plain cone or a small cup sets you back $5.70, but if you're hankering for more of their soft serve, opt for the bigger cup at $6.70.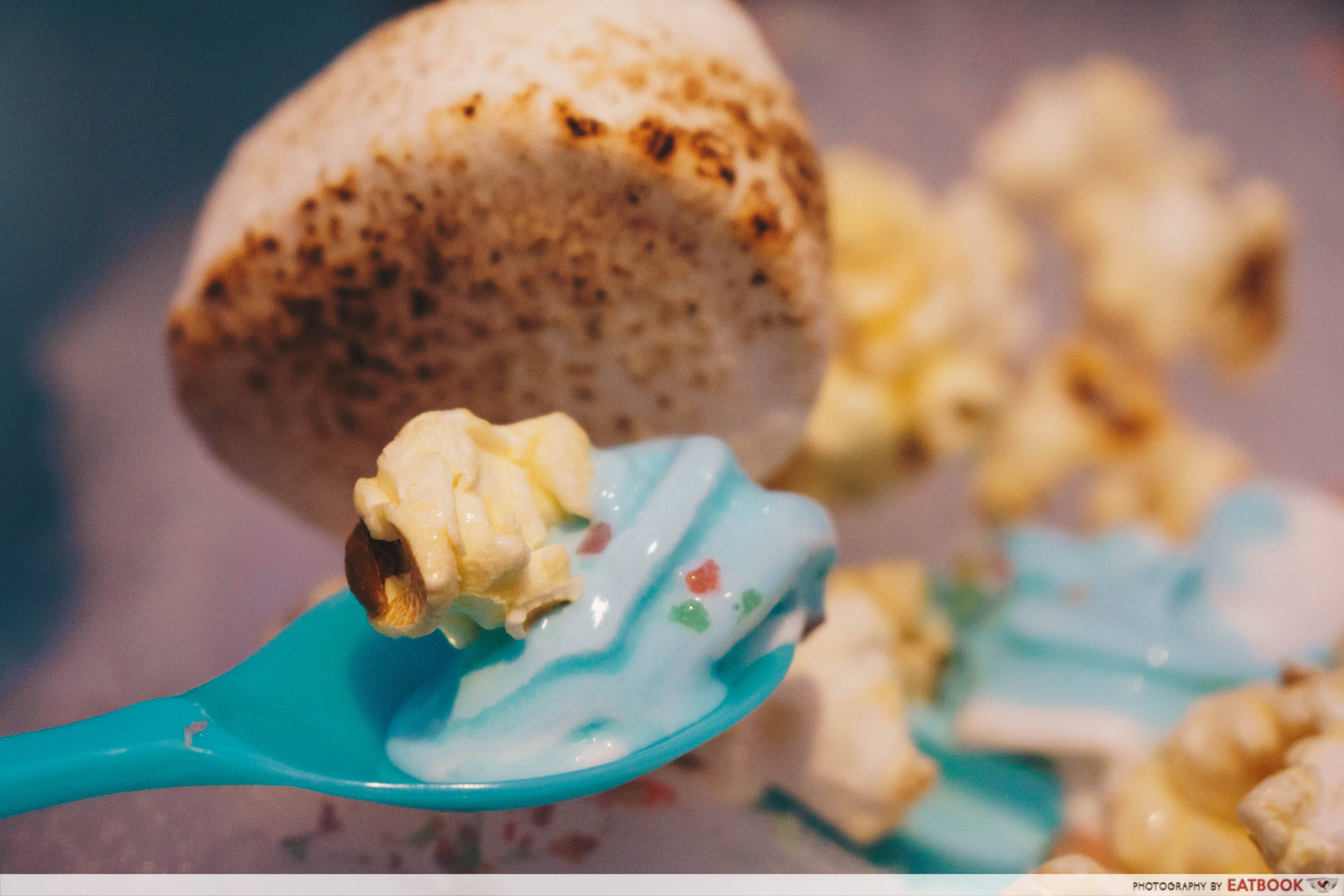 Their signature flavour Sea Salt might sound like an odd choice, but you will be surprised by how pleasant it tastes. This pastel aqua blue ice-cream has its sweet tones taking a back seat as the salty tang takes centre stage. It tastes fabulous and the combination of flavours works. The consistency is equally whimsical – creamy, buttery and smooth, making each lick so tasty you will be thinking about it all week.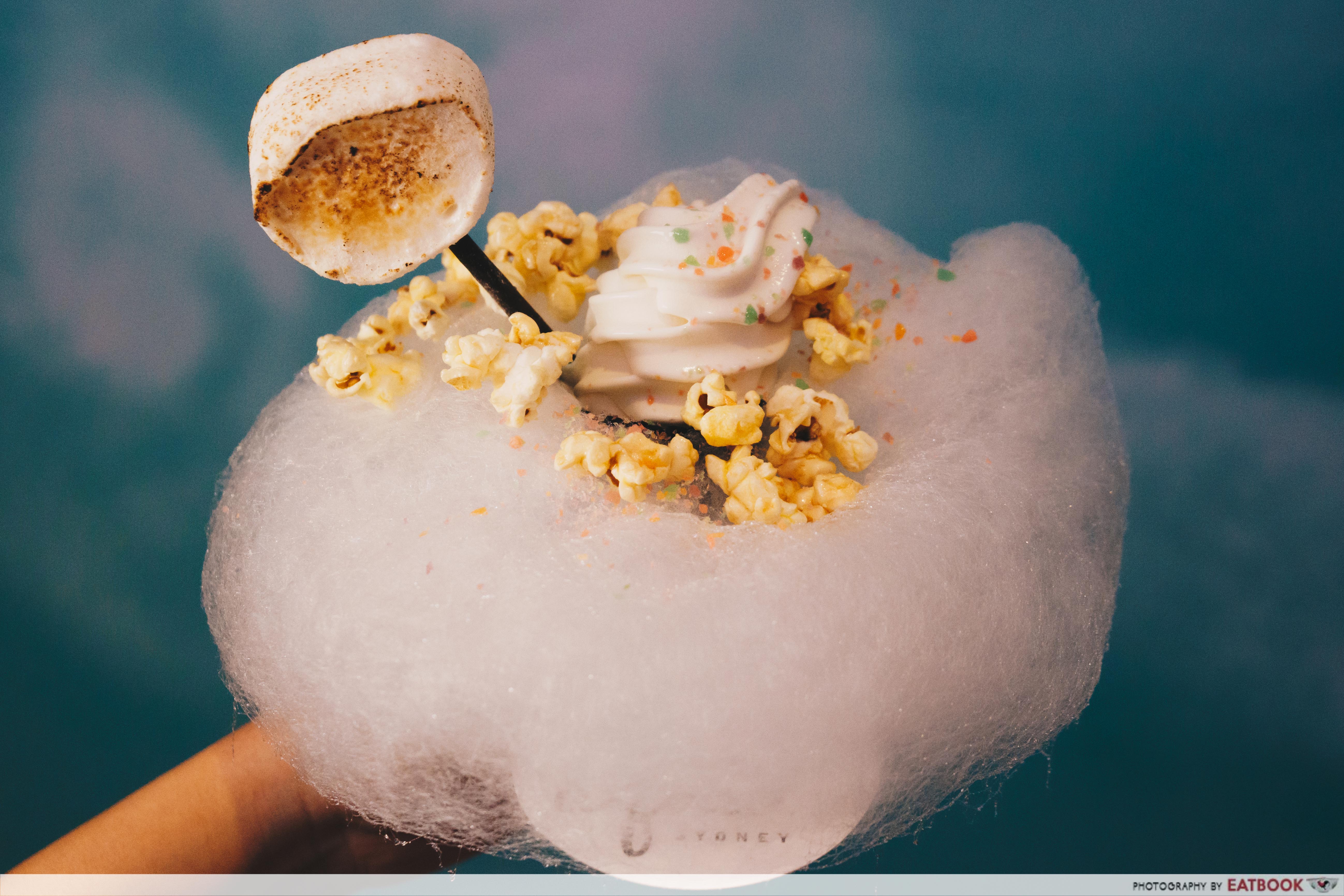 At every visit to Aqua S, you will find three flavours of soft serve. Apart from their signature Sea Salt, two varieties will be changed fortnightly; once on the first day of the month and once more on the 16th day. You heard it first here – flavours gracing the occasion on the opening day are Thai Tea and Lychee!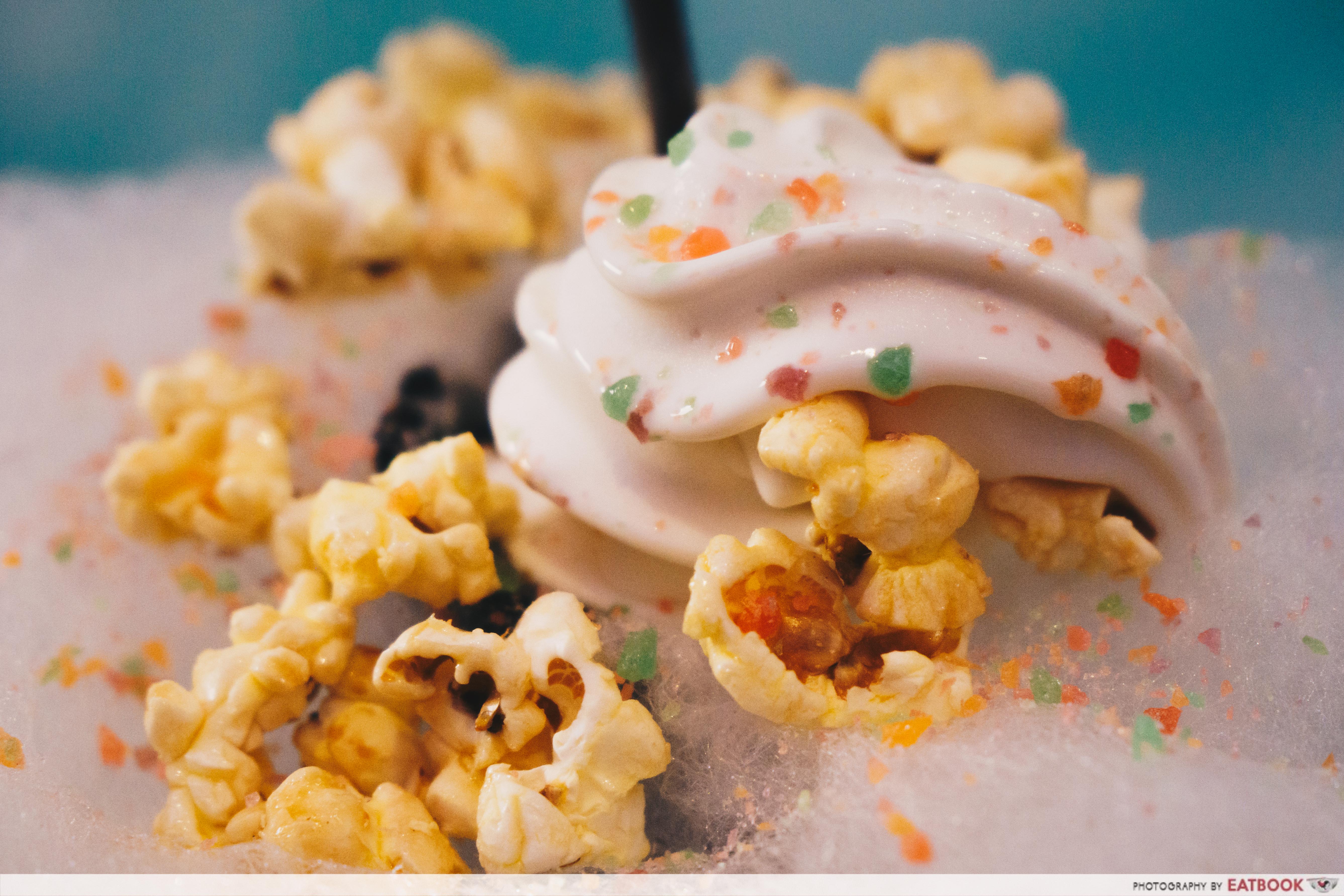 We also got to try the durian flavour, specially created for fans of the king of fruits. As a lover of durian desserts, I can testify that it tastes like it was made from real durians that have been heavy-handedly doused with milk and cream.
Durian will only be available in the later part of the year, and I highly recommend trying it with their signature flavour swirled into the mix. The sweet and piquant durian flavour, when paired with the briny sea salt flavour, was a hodgepodge of tastes that was a dreamy novelty to me. That being said, my colleague was not impressed.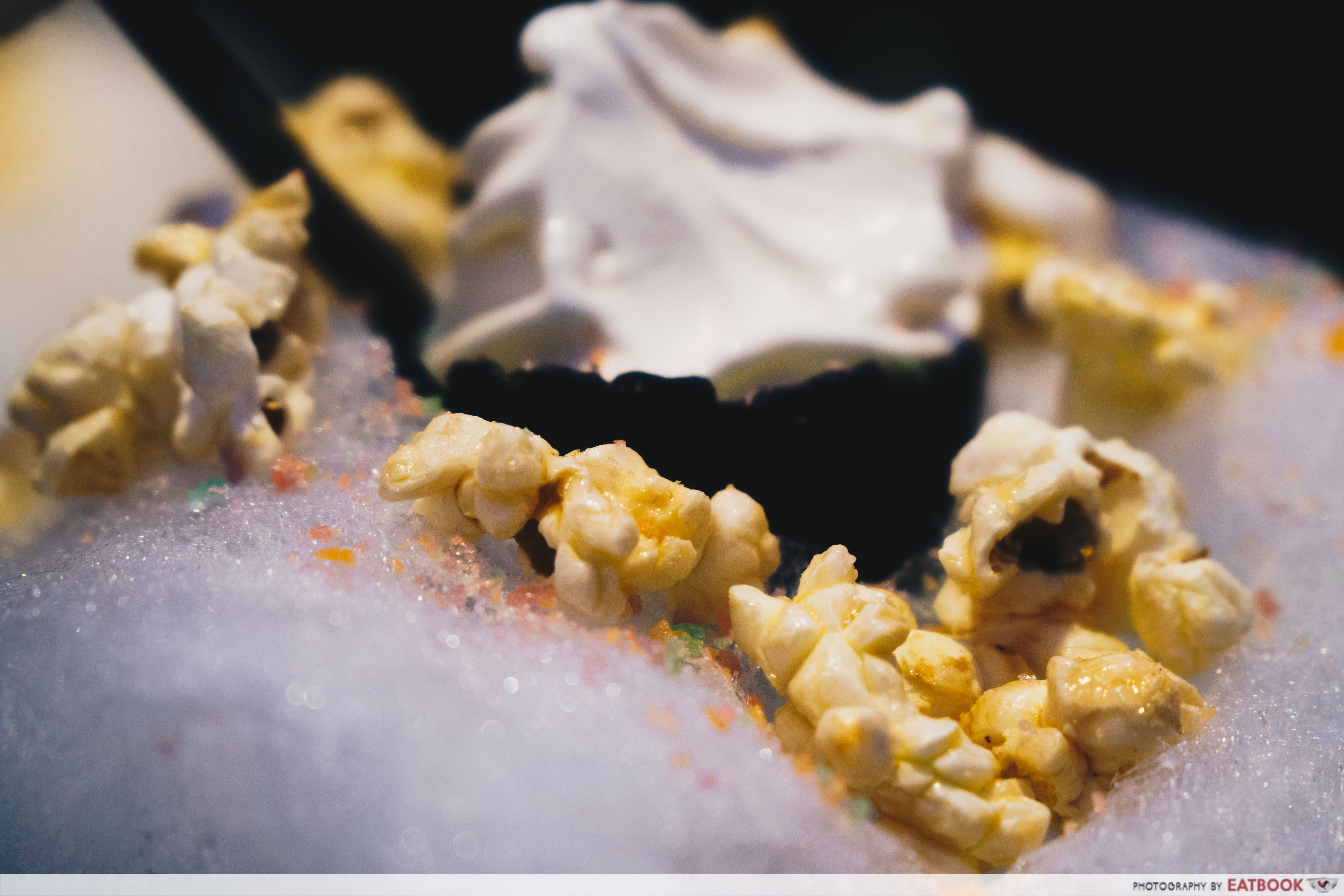 Complete the picture for Instagram by adding toppings at $0.80 a pop. The most popular choice is white fairy floss, a cotton candy rimming the soft serve like a cloud. Skip the unflavoured fairy floss in favour of other toppings such as popping candy, caramel popcorn and torched marshmallows, which added elements of fun.
Ambience at Aqua S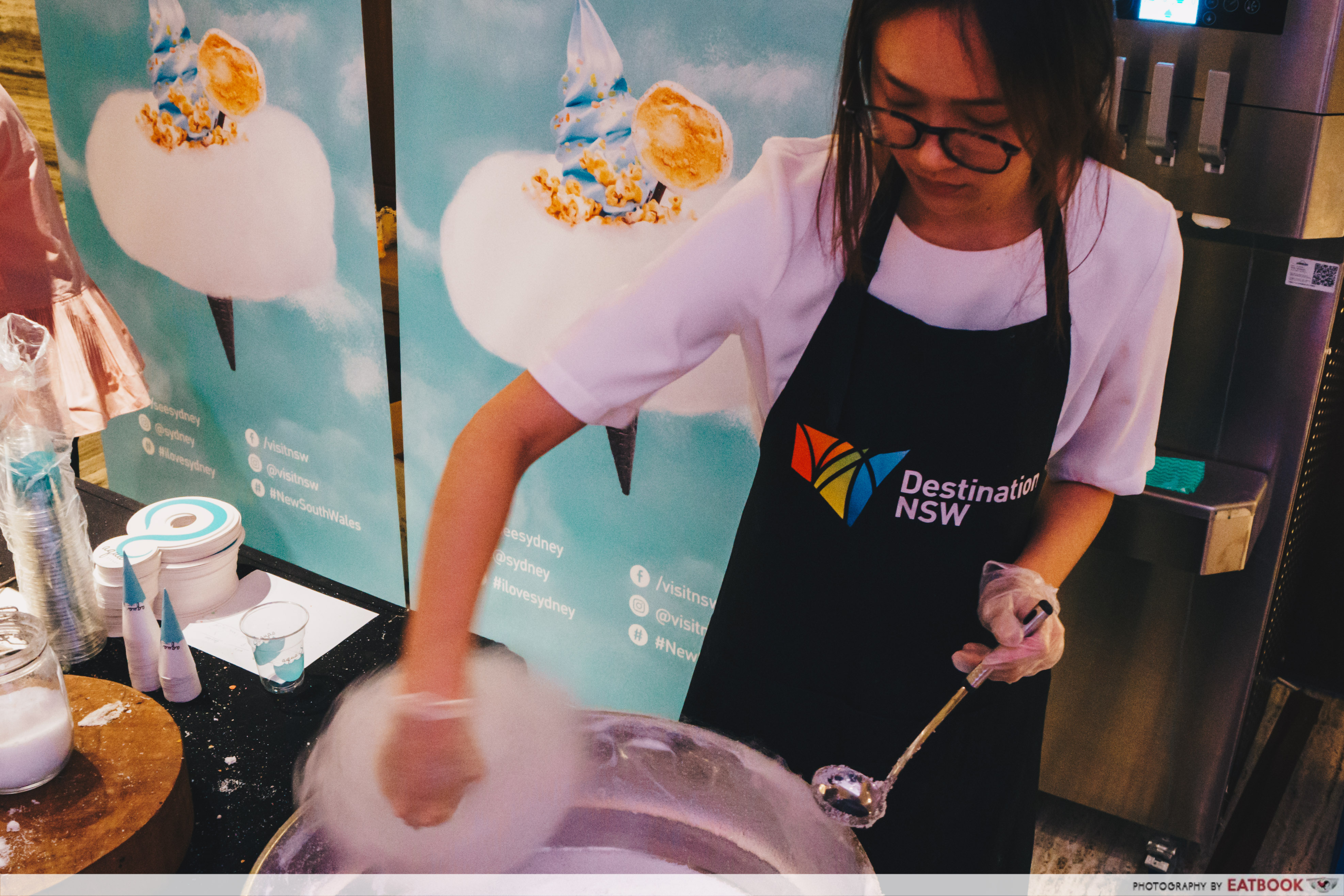 Located right above Orchard MRT Station where Forever21 used to be, this ice-cream parlour makes for a perfect after-dinner indulgence or a swift midday treat. This gem will surely be flooded with throngs of customers, so be ready to make a beeline down when Aqua S finally opens its doors.
The verdict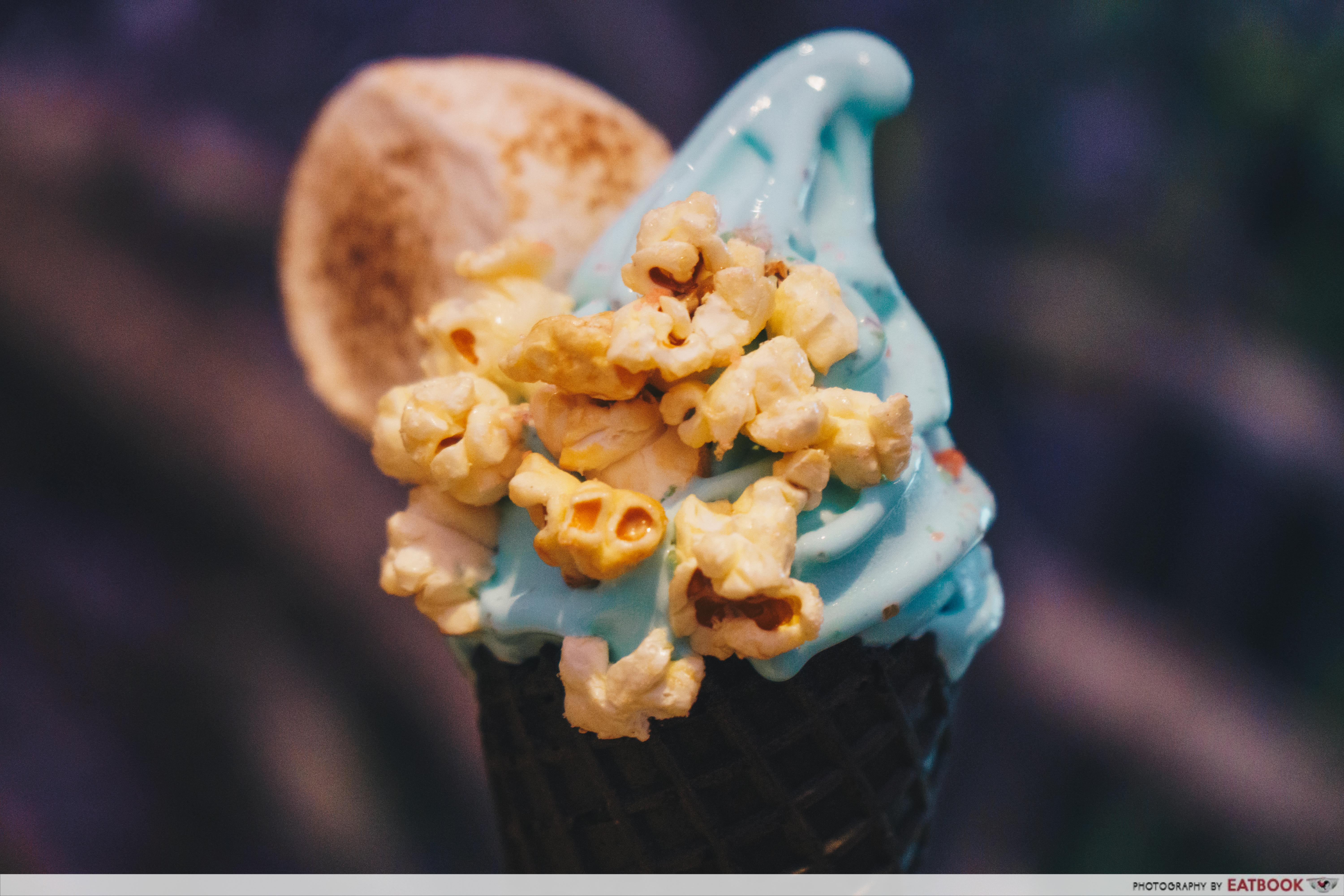 I wasn't a fan when salted caramel desserts took the food scene by storm years before. Instead of the cloyingly sweet and salty pairing, the sea salt soft serve at Aqua S is a flavour that is well balanced and can't go wrong. If the two flavours I tried were already that much of a killer, I can only imagine how good their other seasonal flavours will be.
If this review has set your ice-cream cravings ablaze, check out these other interesting soft serve flavours around Singapore!
10 Soft Serve Ice-cream Desserts Below $10 To Own The Ice-cream Game Without Going Broke
Address: 437 Orchard Road, #B1-01, Orchard Xchange, Singapore 238878
Opening hours: TBC
Website
Photos taken by Maverick Chua.
This was a media tasting at the event by Destination New South Wales.
Summary
Pros
- Convenient location
- Highly Instagrammable
Cons
- Messy to eat when fairy floss started to melt
Recommended Toppings: Popping candy, toasted marshmallow
Opening Hours: Daily 10am to 10pm
Address: 437 Orchard Road, #B1-01, Orchard Xchange, Singapore 238878