---
1. Kraken Waffurger ($5.50)– Hungry Kraken
---
Who knew swapping out burger patties for waffles would be such a good idea. This cross between the sweet and savoury makes it the perfect dish to have at any point of the day.
Opening Hours: Monday – Saturday: 11am – 7pm
Address: Burlington Square, 175 Bencoolen Street, #01 – 49, Singapore 19649
---
2.Beachcomber ($16.95) – Rollie Olie
---
This new store specialising in maki rolls has a menu that sounds as whimsical as its name. This mixture of soft-shell crab and prawn salad make for a crunchy good time!
Opening Hours: Monday – Saturday: 11am – 10pm, Sunday: 1130am – 10pm
Address: The Star Vista, 1 Vista Exchange Green, #02 – 05, Singapore 138617
---
3. Ice Cream Popsicle ($7+) – Neh Neh Pop
---
From the same minds behind Artichoke Cafe, Neh Neh Pop creates fun ice cream popsicles that are coated with a wide range of crunchy toppings. You'll never see popsicles the same way again.
Opening Hours: Tue – Fri: 6:30 pm – 9:45 pm, Sat: 11:30 am – 2:45 pm, 6:30 pm – 9:45 pm, Sun: 11:30 am – 2:45 pm
Address: Artichoke Cafe, 161 Middle Road, Singapore 988978
---
4. Pitan Tofu ($6.90) – The Sushi Bar
---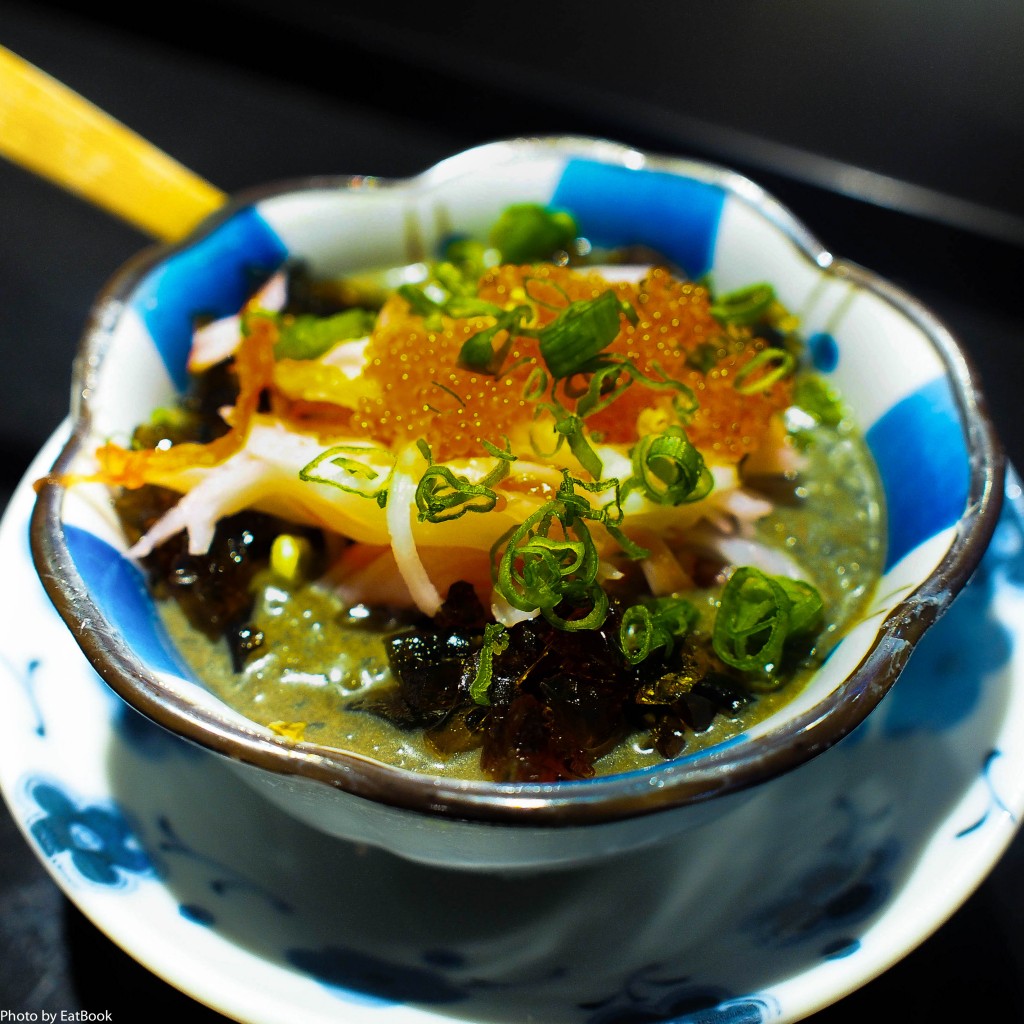 This is the epitome of simplicity at its best. Silky smooth soybean custard is paired with a piquant century egg yolk sauce, and topped with a generous serving of century egg, crabstick, tobiko, and spring onions.
Opening Hours: Daily: 11:30am – 9pm
Address: 391 Orchard Road #05-34/35, Ngee Ann City Singapore 238873
---
5. Squid Ink Tagliarini with Seafood ($20) – Spizza Mercato
---
The savoury, firm strands of squid ink pasta coated in garlic pomodoro sauce make this dish a refreshing change from other typical pasta options. The abundance of fresh mussels and squid also makes this the best $20 I've spent all week.
Opening Hours: Daily: 11:30am – 9pm
Address: 13 Stamford Road, #B2-52, Capitol Piazza Singapore 178905
Reservations: 6702 1835
---
6. Mao Shan Wang ($16/kg) – Leong Tee Fruit Trader
---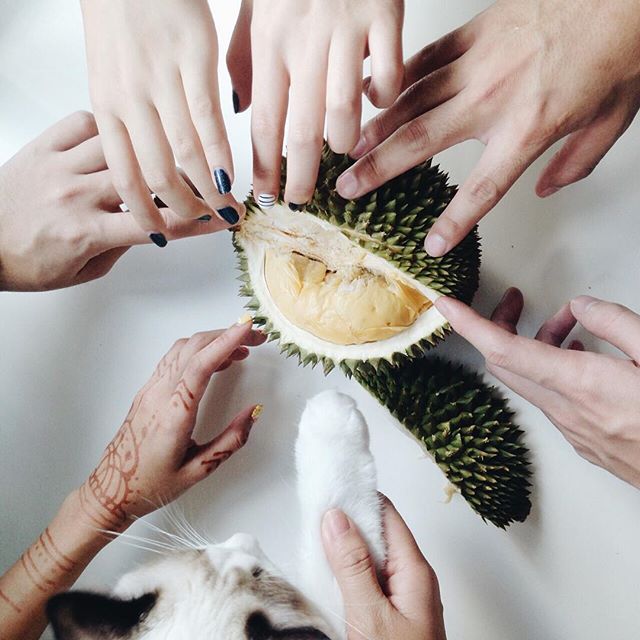 If you're a hardcore fan of durian like I am, you'll be waiting with me at Leong Tee for some of the best Mao Shan Wangs this durian season. Known for his honesty, the boss at Leong Tee serves up only the best of the best. His durians are bittersweet, creamy, and voluptuous, and you'll leave wishing you'd brought enough cash for another kilo of this heavenly stuff.
Opening Hours: Daily 2pm – 11pm
Address: 264 Tanjong Katong Rd, Singapore 437051
---
7. Vanilla Pecan Eclair ($7.50) – L'ÉCLAIR
---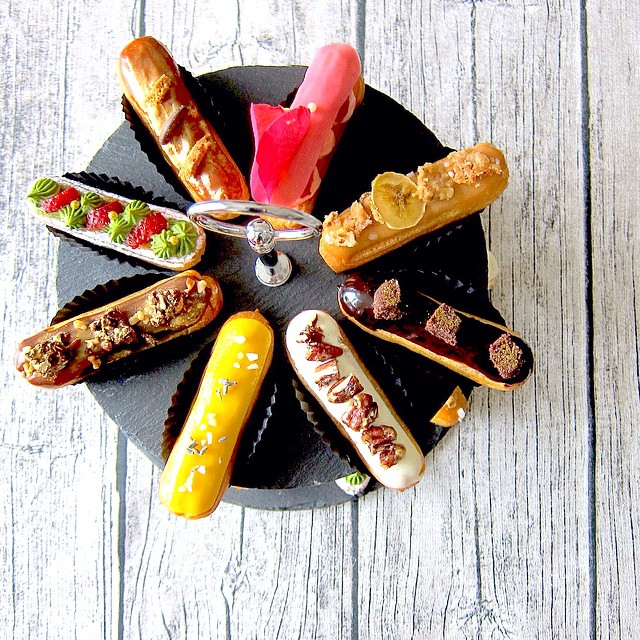 I can't think of a better afternoon snack than a choux pastry filled with rich vanilla cream, and topped with crunchy caramelised pecans. If you're looking for something more exotic and refreshing, try their Isapahan eclair!
Opening Hours: Tuesday – Friday: 11am – 10pm, Saturday: 11am – 9pm, Sunday: 11am – 6pm
Address: 190 Clemenceau Avenue, #01-28, Singapore Shopping Center Singapore 239924
---
8. Fried Mee Sua ($5) – Yong Huat
---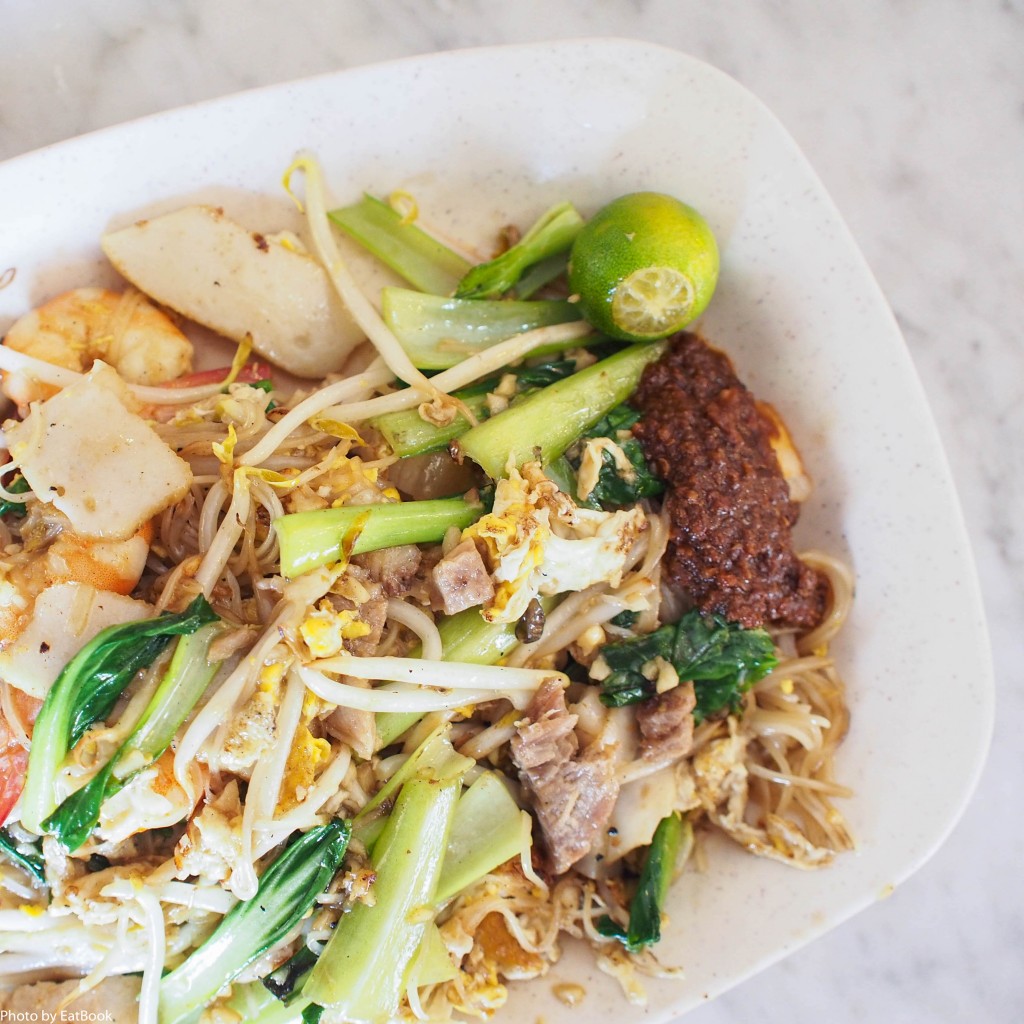 What's better than a sinful plate of char kway teow? Definitely Yong Huat's fried mee sua. This gratifying plate of smoky, charred noodles is one of Joo Chiat's hidden gems. Read more about it in our Joo Chiat food guide here.
Opening Hours: 8am – 7pm
Address: 125/127 East Coast Road, Singapore 428810
---
9. Lemon Meringue Waffles ($14.90) – Stateland
---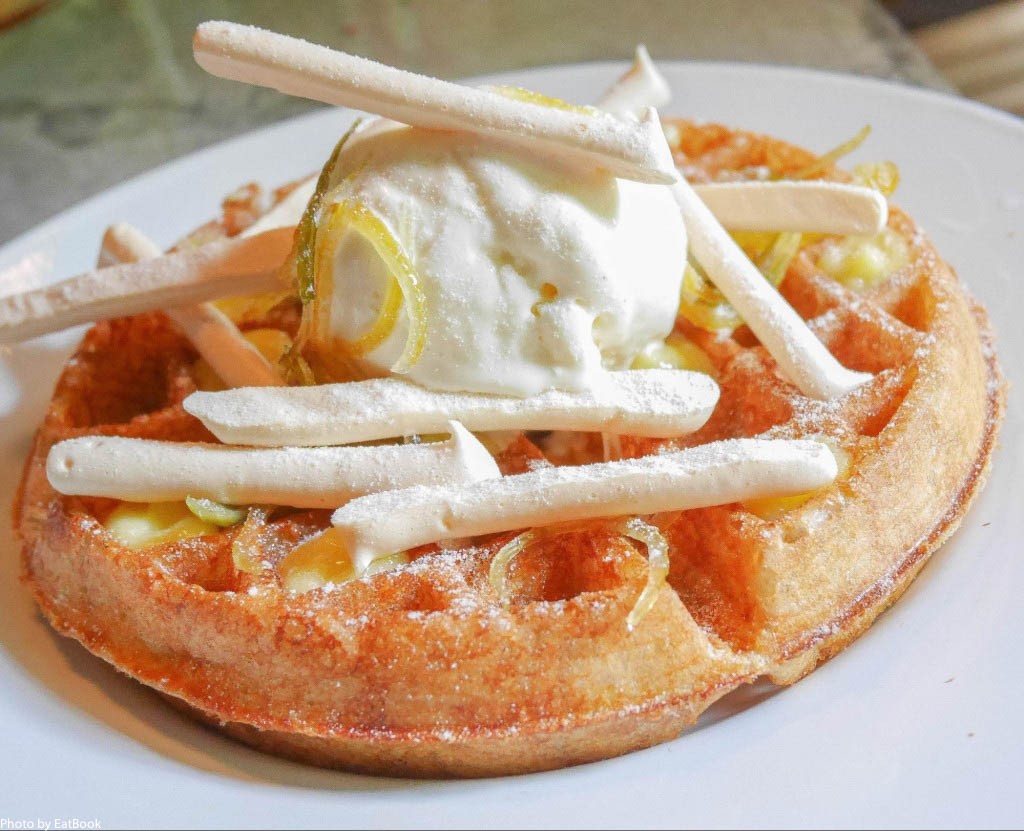 Forget about red velvet waffles, this is my favourite waffle dessert I've had to date! The homemade vanilla ice cream is excellent at wearing down the lemon curd to achieve a perfect sweet sour balance.
Address: 30 Bali Ln, Singapore 189866
Opening Hours: Mon, Wed, Thurs, Sun: 12pm-10pm, Fri, Sat: 12pm-12pm

---
10. Cheese Steak Sandwich – Park Bench Deli
---
There's nothing worse than a subway sandwich for lunch, and I am greatly envious of the worker bees in Telok Ayer. Park Bench Deli's amazing looking sandwiches have me drooling at the sight of them. Take this Cheese Steak Sandwich for example. Go place your orders after collecting your jaw from the ground.
Address: 30 Telok Ayer Street, 068627
Opening Hours: Mon – Fri: 8:00 am – 6:00 pm