108 Matcha Saro at Suntec City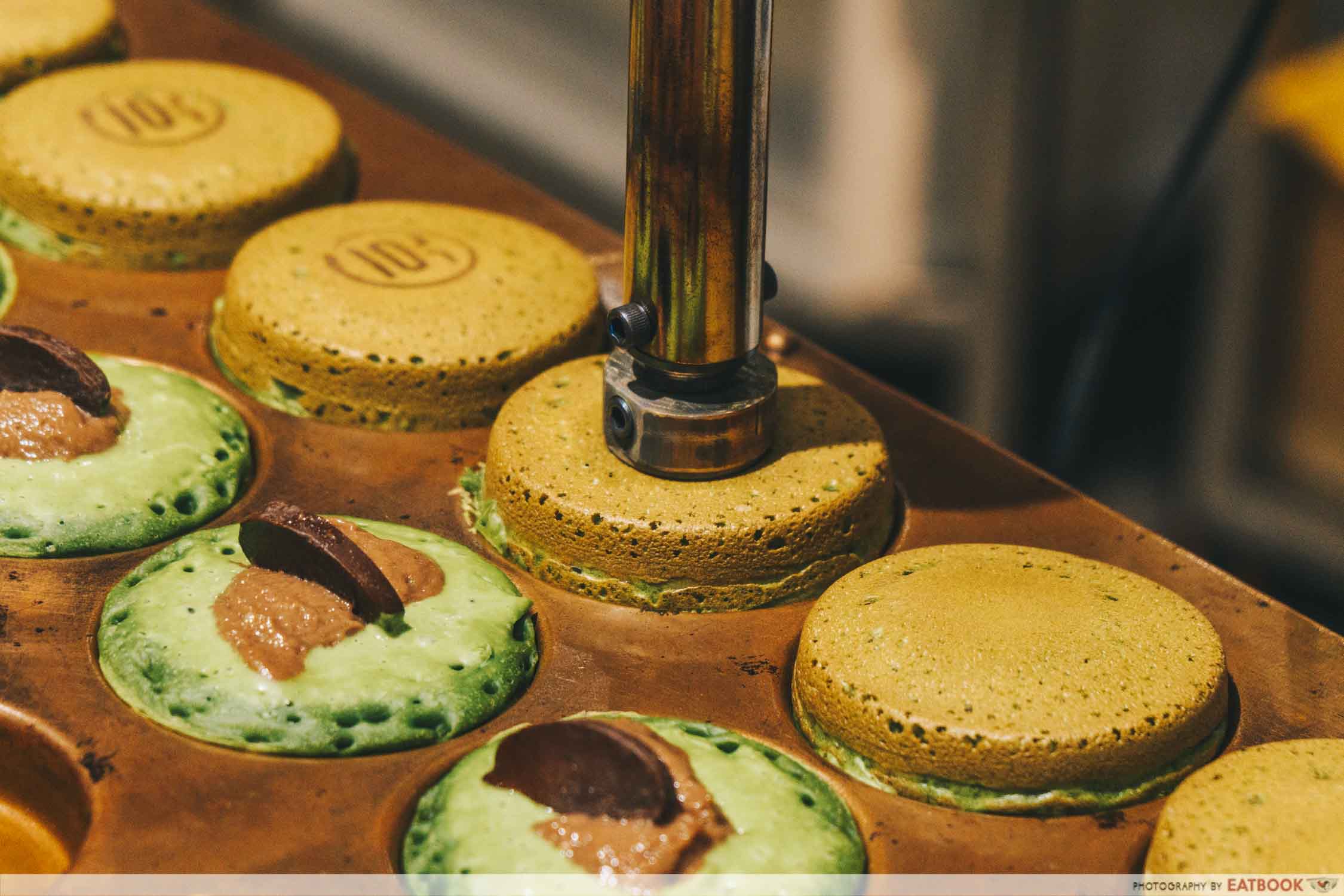 Whether it's modern fare like Harajuku crepes or traditional bites like mochi, you really can't go wrong with Japanese desserts. Thankfully, you don't need a boarding pass to indulge in these delights, as more and more Japanese brands, such as Baristart, are setting up base here. This means you get to enjoy legit Nippon snacks all over Singapore.
Baristart Coffee Review: New Japanese Cafe With Kawaii Dessert And Pork Cutlet Sandwich
Joining this list is 108 Matcha Saro which specialises in matcha treats. Hailing from Hokkaido, the premium matcha dessert shop has opened their first Southeast Asia outlet at Suntec City, and they've brought in the big guns.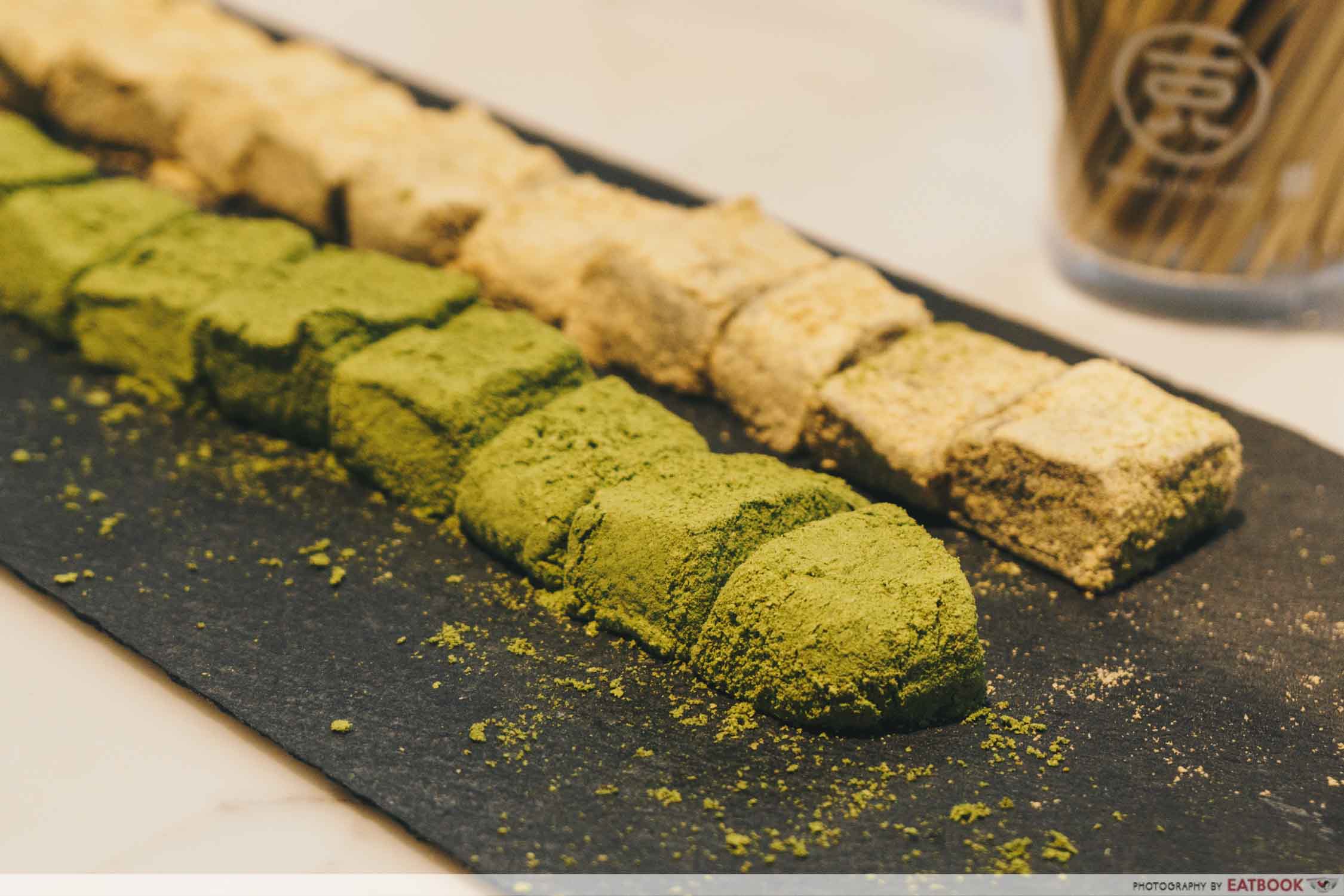 Their menu features the likes of soft serve ($4.90), warabi mochi (from $4.90), and obanyaki (from $2.90)—all of which are made with their very own Uji matcha powder. The powder used by 108 Matcha Saro comes from tea leaves of the highest grade. As such, you can expect a mellow and smooth taste that's free from any astringent sharpness.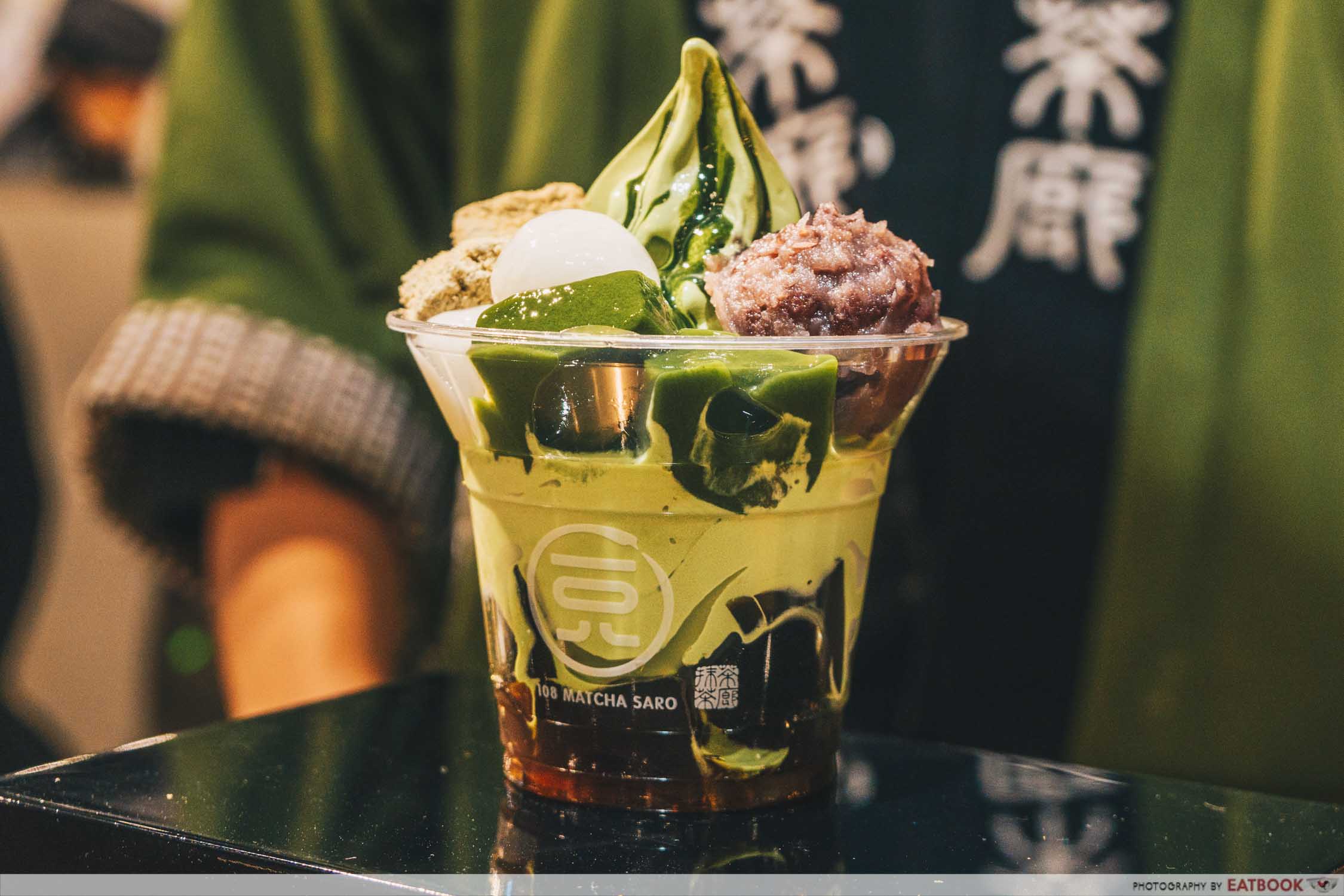 The best dish that best exemplifies this is their Matcha Soft Parfait Deluxe ($8.50) that's decorated with white mochi, red bean, matcha and brown sugar jellies, and soybean warabi mochi. The ice-cream was rich and had a slight bitter aftertaste that went well with the pillowy textures present.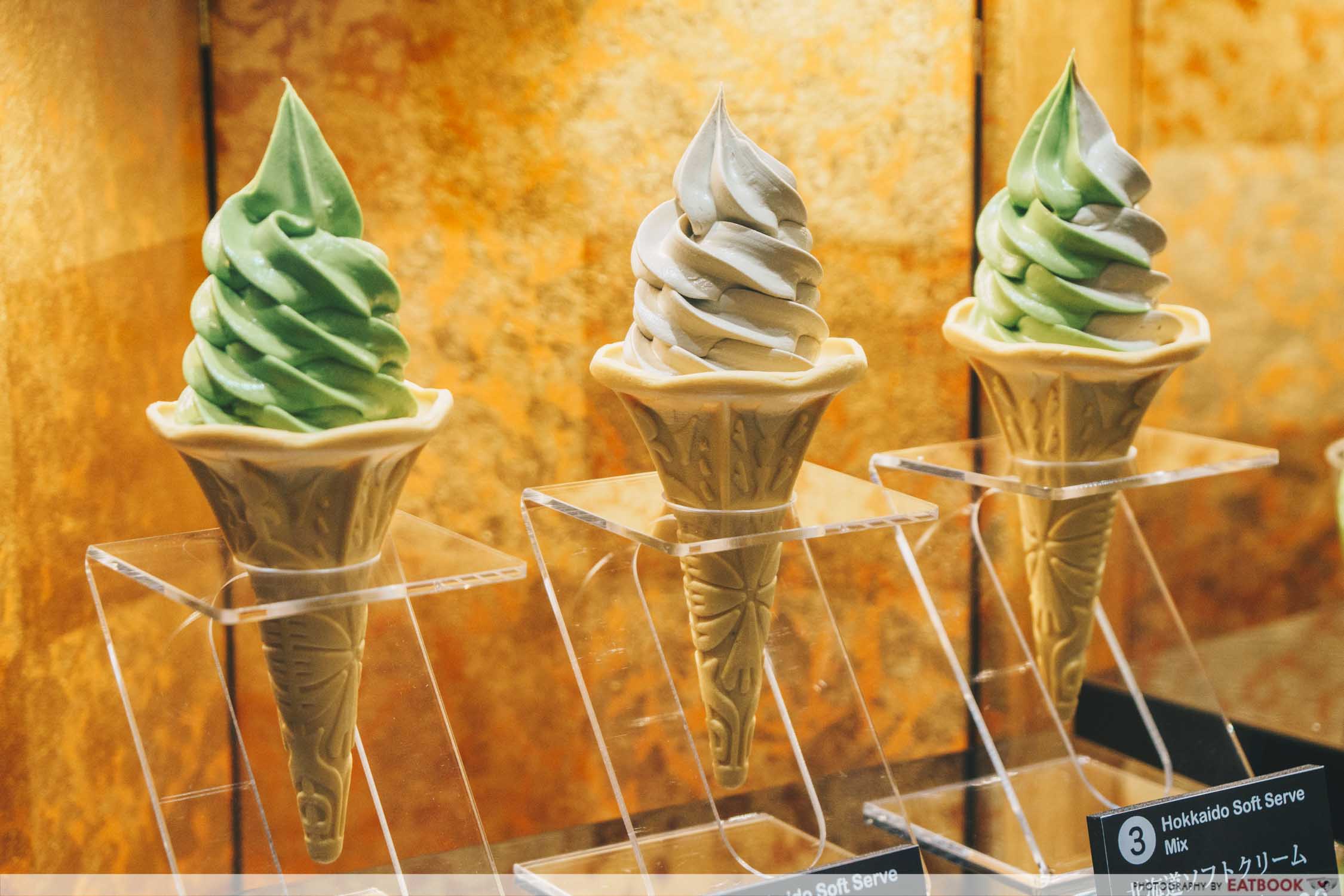 As much as I loved the parfait, I will admit that the $8.50 price tag is a lil' steep if you just wanna try the soft-serve. Thankfully, 108 Matcha Saro is having a 1-for-1 promotion on their soft serve from 26 to 28 July 2019! That means each cone will only set you back $2.45. They come in three flavours: matcha, hojicha and mixed. Since the shop is most famous for matcha, it's highly recommended you try the matcha flavour first before exploring other options.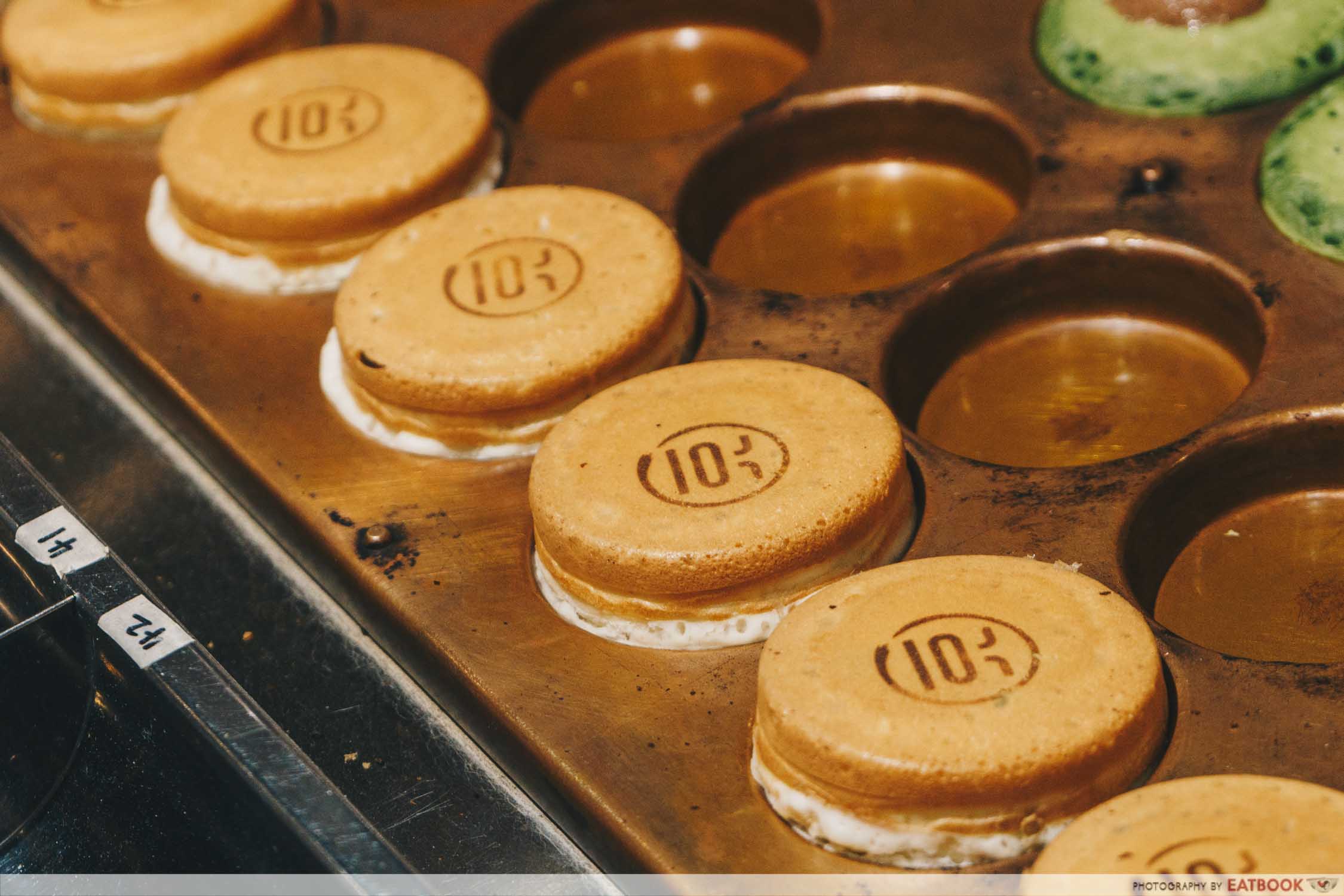 During this period, they will also be having a promotion on their obanyaki which are essentially stuffed pancakes. You can get one free obanyaki for every five ordered. The obanyaki comes in five different flavours, including red bean paste with matcha dough, and matcha custard with original dough!
With a respectable lineup of over 30 matcha-based items, 108 Matcha Saro is set to be the hot spot for all matcha addicts!
10 Matcha Dessert Cafes For Matcha Fondue, Tiramisu And Ice-Cream To Remind You Of Japan
Address: 3 Temasek Boulevard, #B1-K5, Suntec City Mall, Singapore 038983
Opening hours: Daily 10am to 10pm
Website
Photos taken by Lim An.
This was a media invite at 108 Matcha Saro.