---
3-course dinner recipe in just 30 minutes
---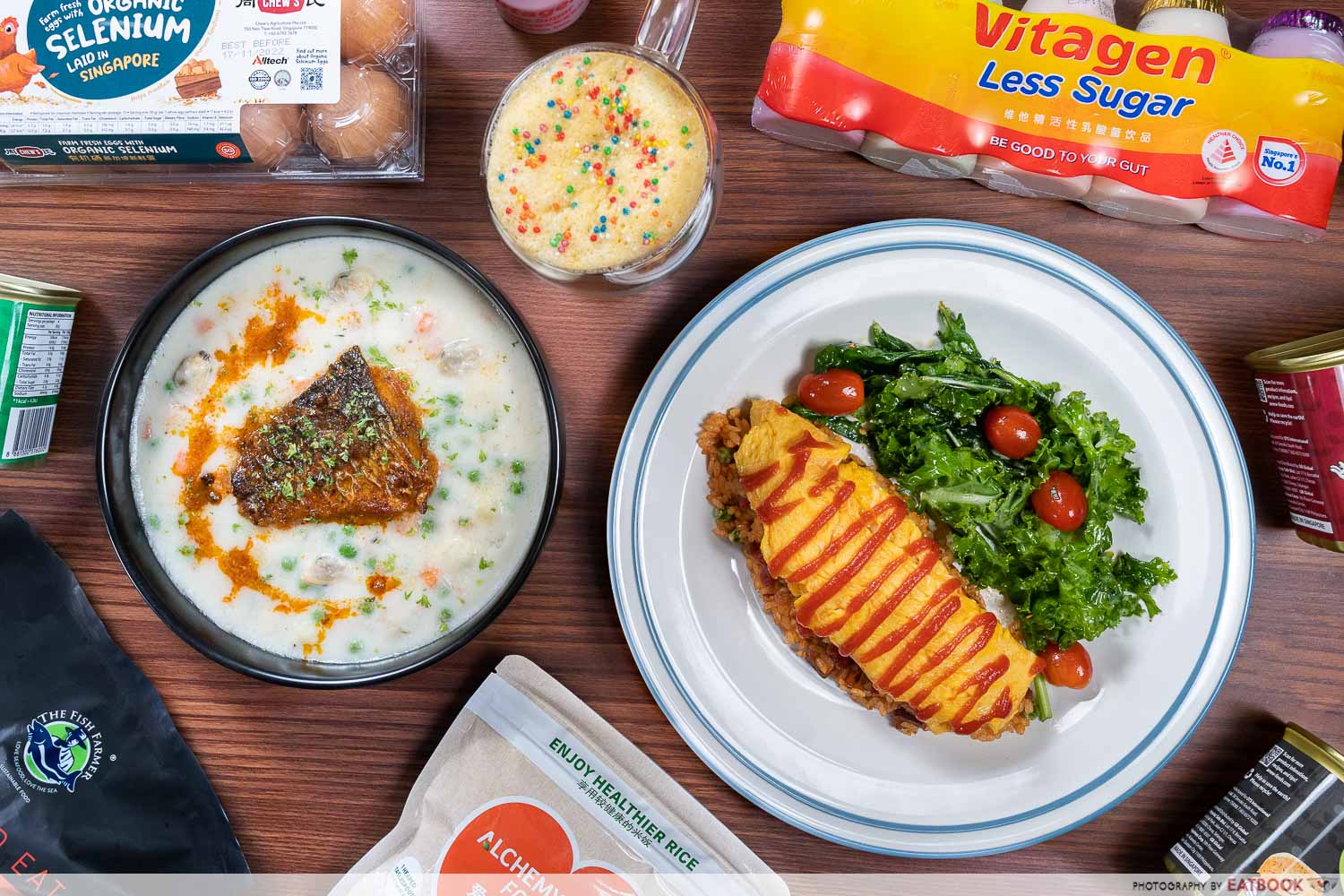 Microwave dinners are quick and easy, but they sometimes aren't the most satisfying. They also wouldn't cut it should you need to whip up a last-minute dinner━and I'm sure you aren't alone in feeling that way. To cut to the chase, since time is of the essence, here's an easy 3-course dinner recipe you can prep in just 30 minutes.
---
1. Mala Clam Chowder
---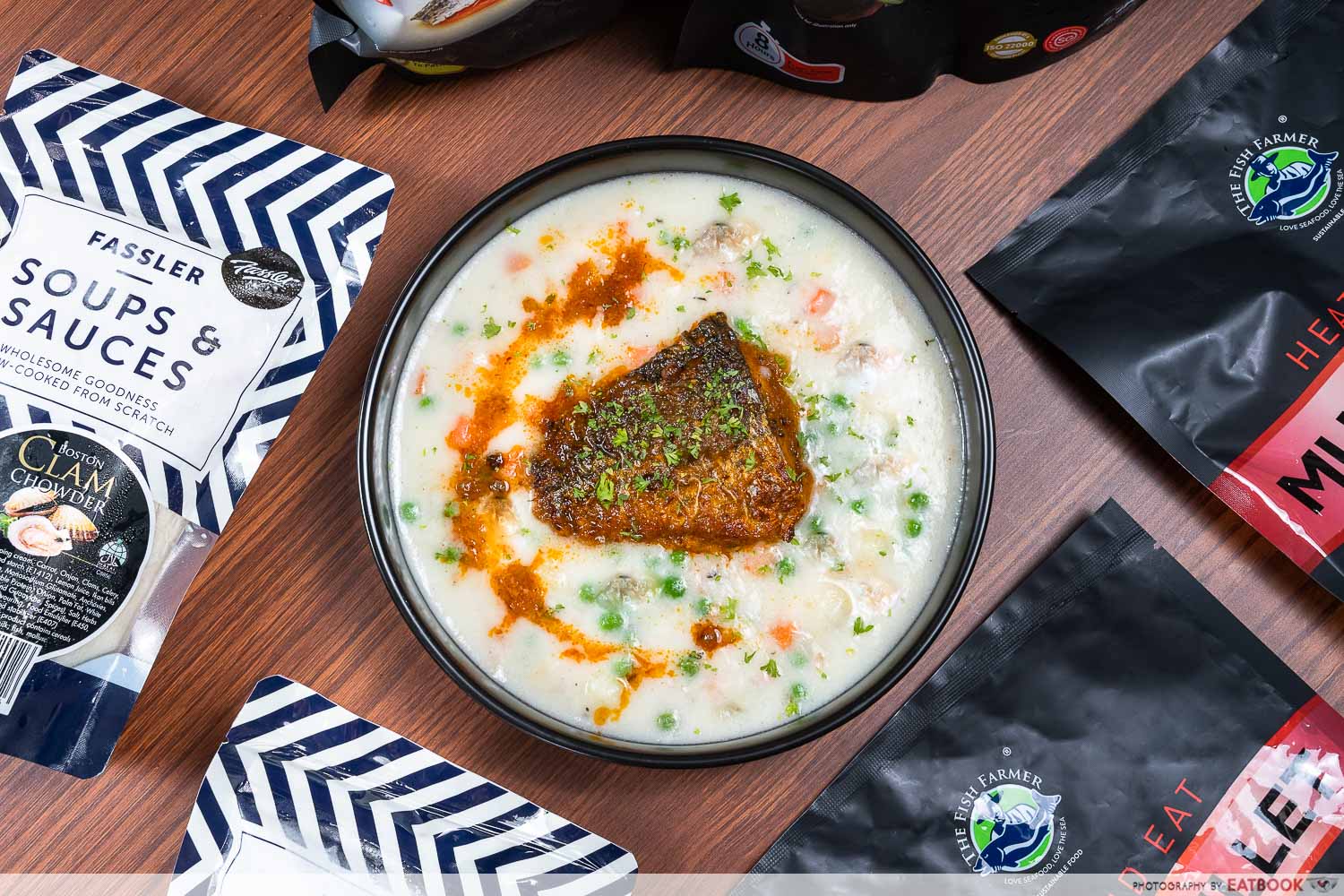 Atas Western meals always start with a soup course━recreate that at home with a mala twist to spice up the first dish!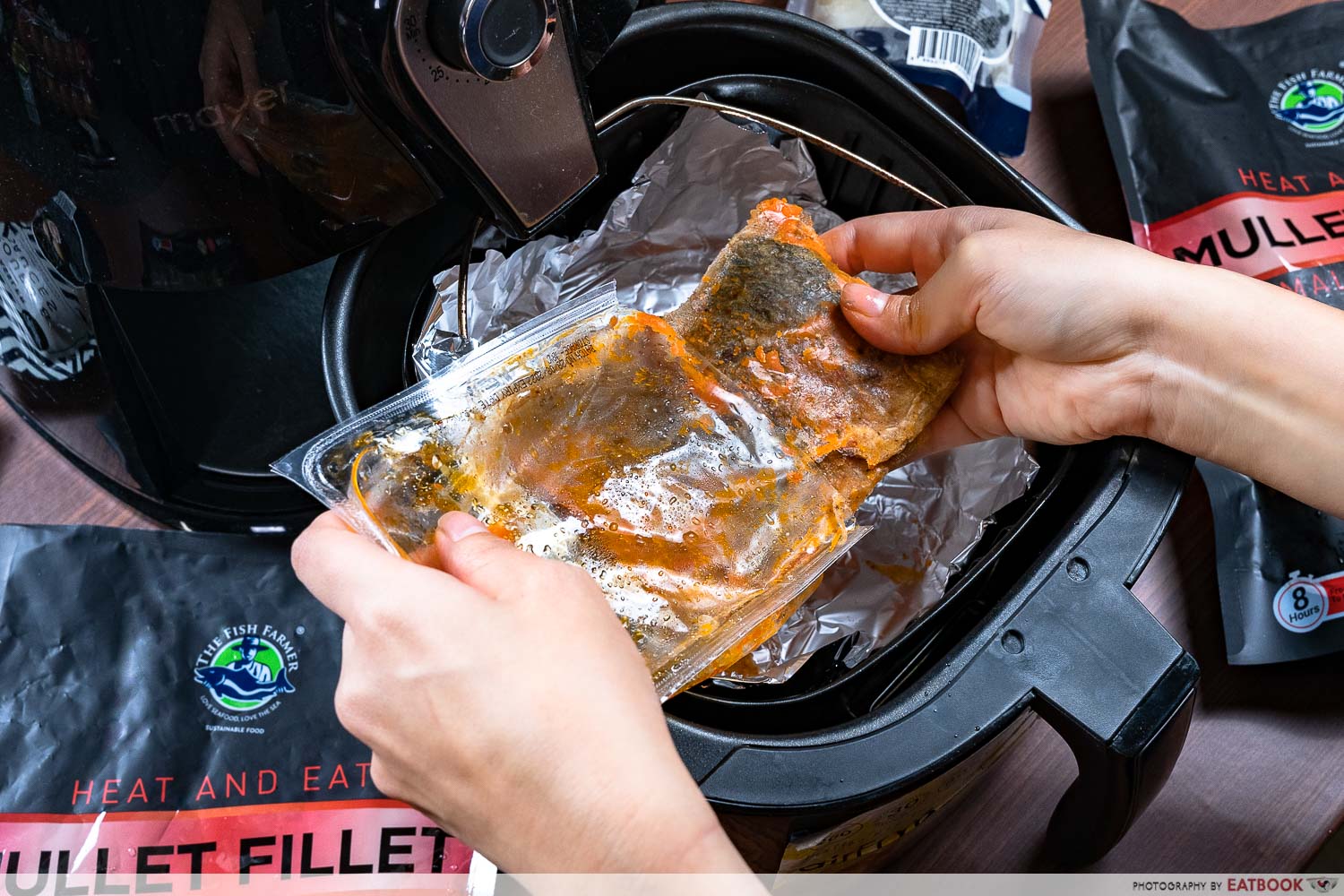 Start by popping The Fish Farmer Heat and Eat Mullet Fillet Mala Flavor in the air fryer for as few as eight minutes. Technically, you could simply put the sealed packet in a pot of boiling water to heat it up, but I find air frying it for 12 minutes gives the skin a nice touch.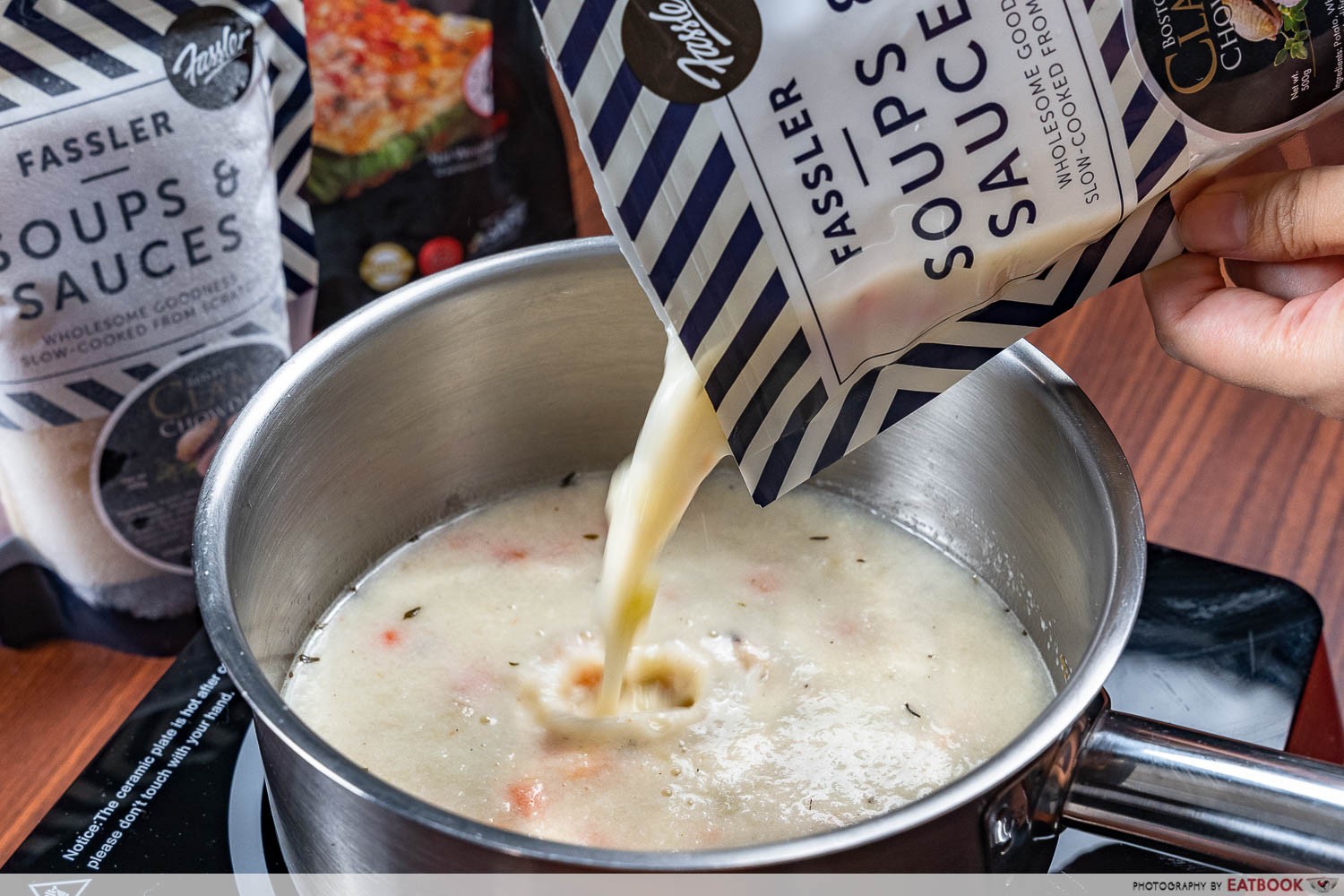 Defrosted, it takes just minutes to bring Fassler Gourmet Boston Clam Chowder up to a simmer. Keep that going till your fish is done.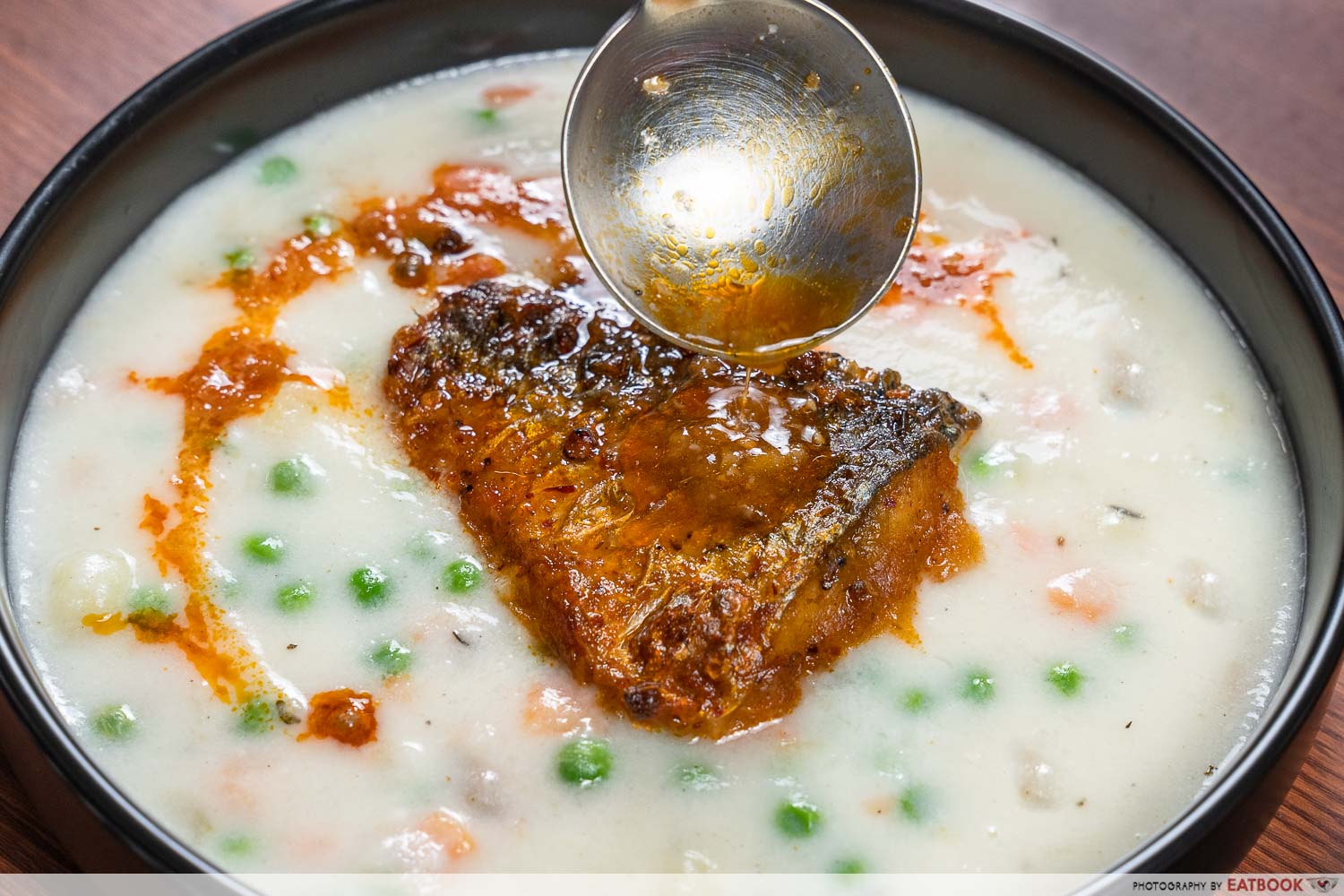 To finish, drizzle the mala sauces in the air fryer pan over the chowder!
Yield: 2 servings
Cooking time: 12 minutes
Ingredients:
1 Fassler Gourmet Boston Clam Chowder, defrosted
1 fillet of The Fish Farmer Heat and Eat Mullet Fillet Mala Flavor
Frozen peas, as desired (optional)
Parsley, finely chopped (optional)
Directions:
Air fry The Fish Farmer Heat and Eat Mullet Fillet Mala Flavor for 12 minutes at 200

°C.

In a pot, heat

Fassler Gourmet Boston Clam Chowder till simmering. 

Add frozen peas and stir for 30s before turning the heat off.

Dish up the soup, place the fish fillet on top, and drizzle with mala sauce from the tray. Garnish with parsley if using.
---
2. Omurice
---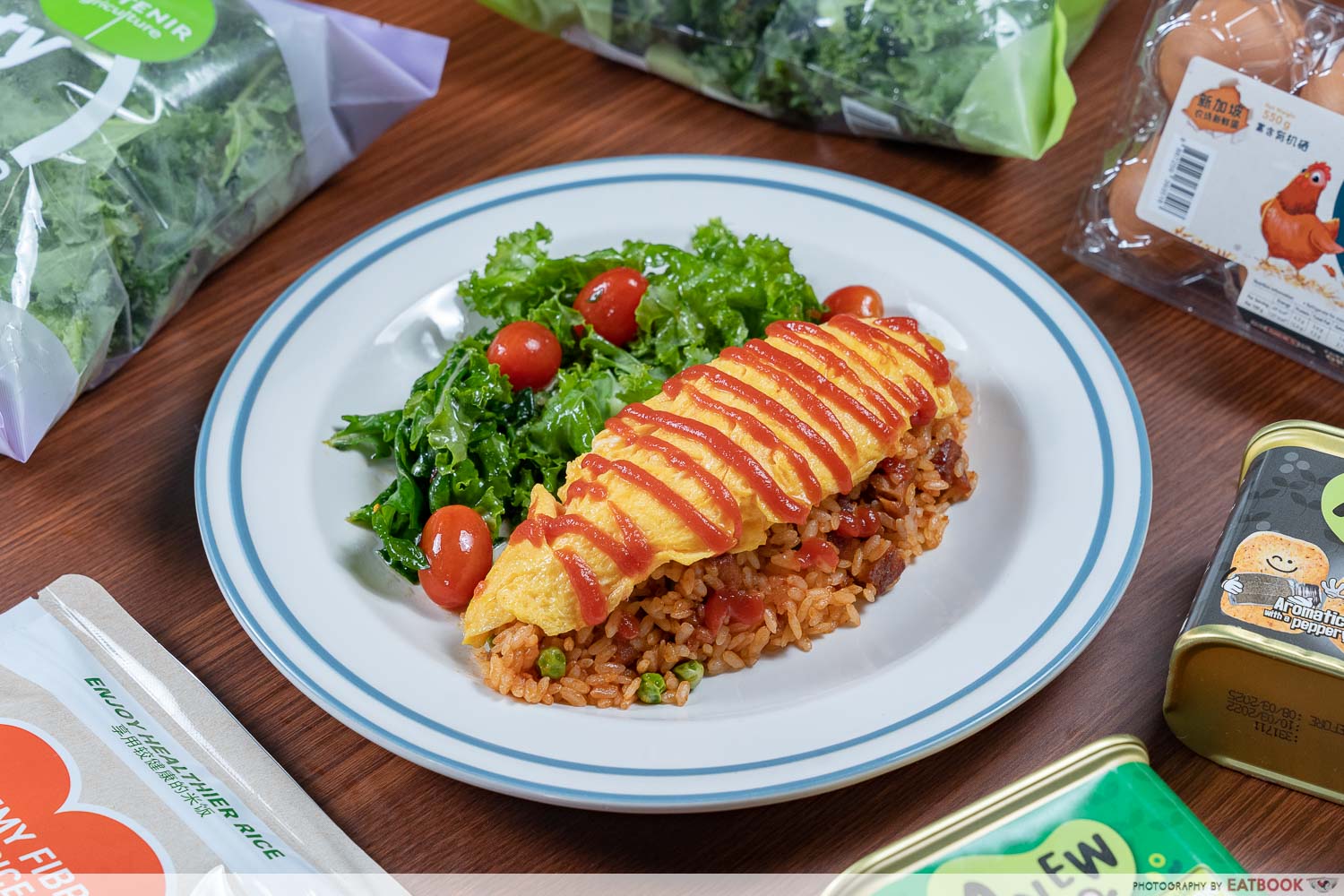 As a kid, one of my ultimate favourite dishes was omurice, with its tomato-ey rice wrapped in egg. Now, I know it's super easy to prepare at home: you can even cook the rice and fry it all in less than half an hour, plus make it healthy with a salad on the side!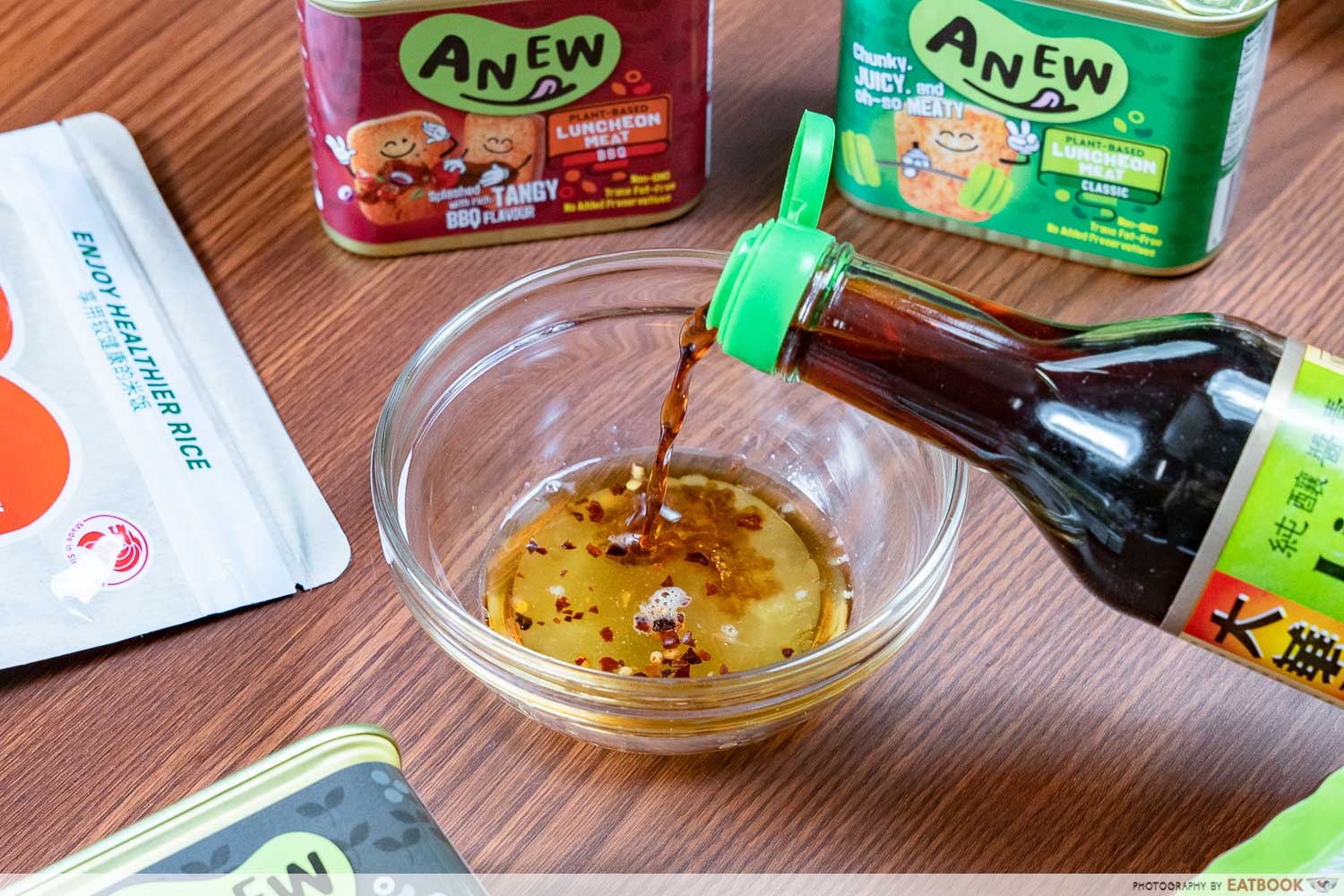 Instead of reaching for a pre-made salad dressing, make one yourself with Tai Hua Light Soy Sauce Reduced Salt. Adjust it with as much honey and lime juice as you like!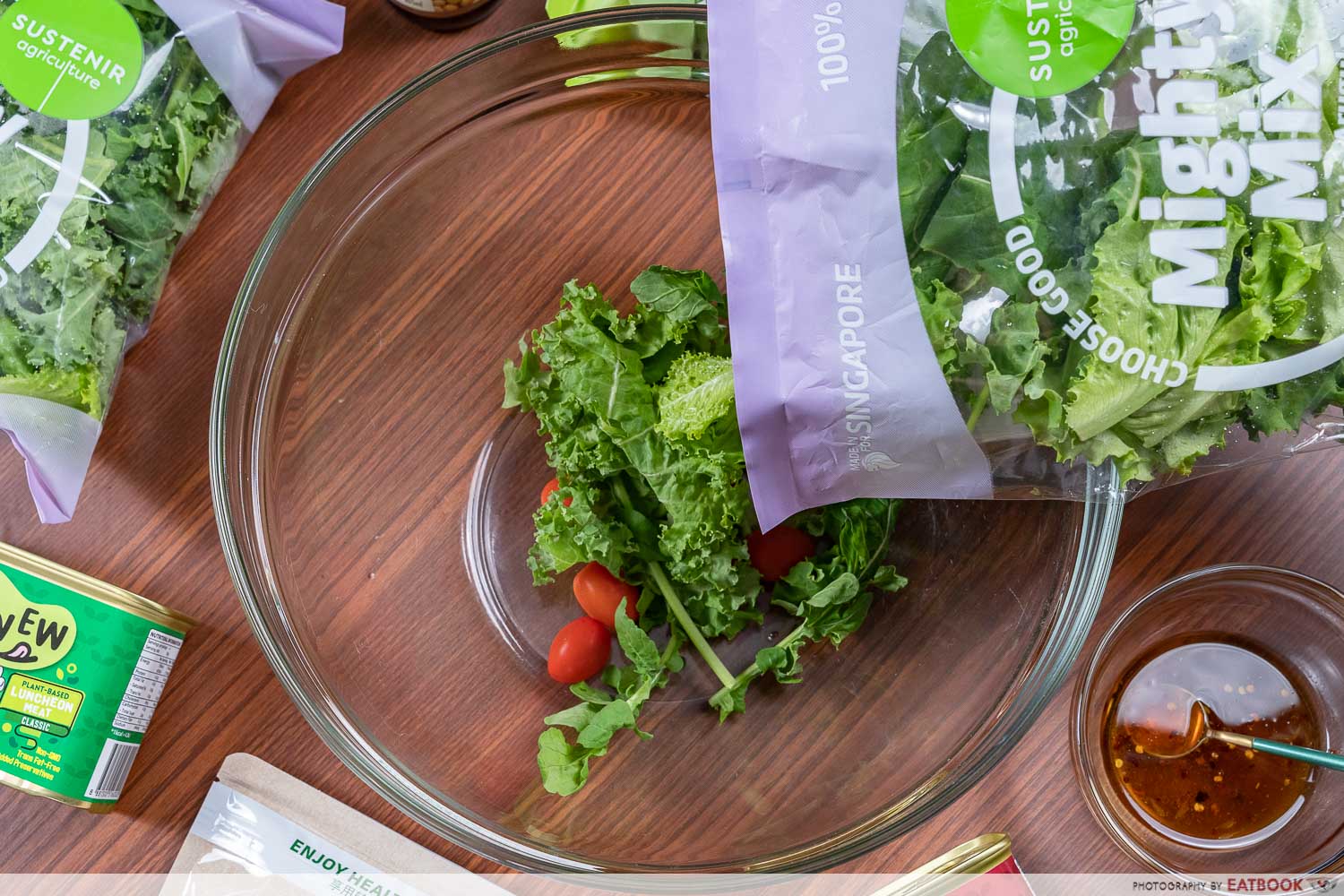 To make things even more convenient, Sustenir Mighty Mix is a salad bag of greens that comes pre-washed so you can eat it right out of the bag! P.S. you could even save on washing the salad bowl, and toss the salad right in the bag.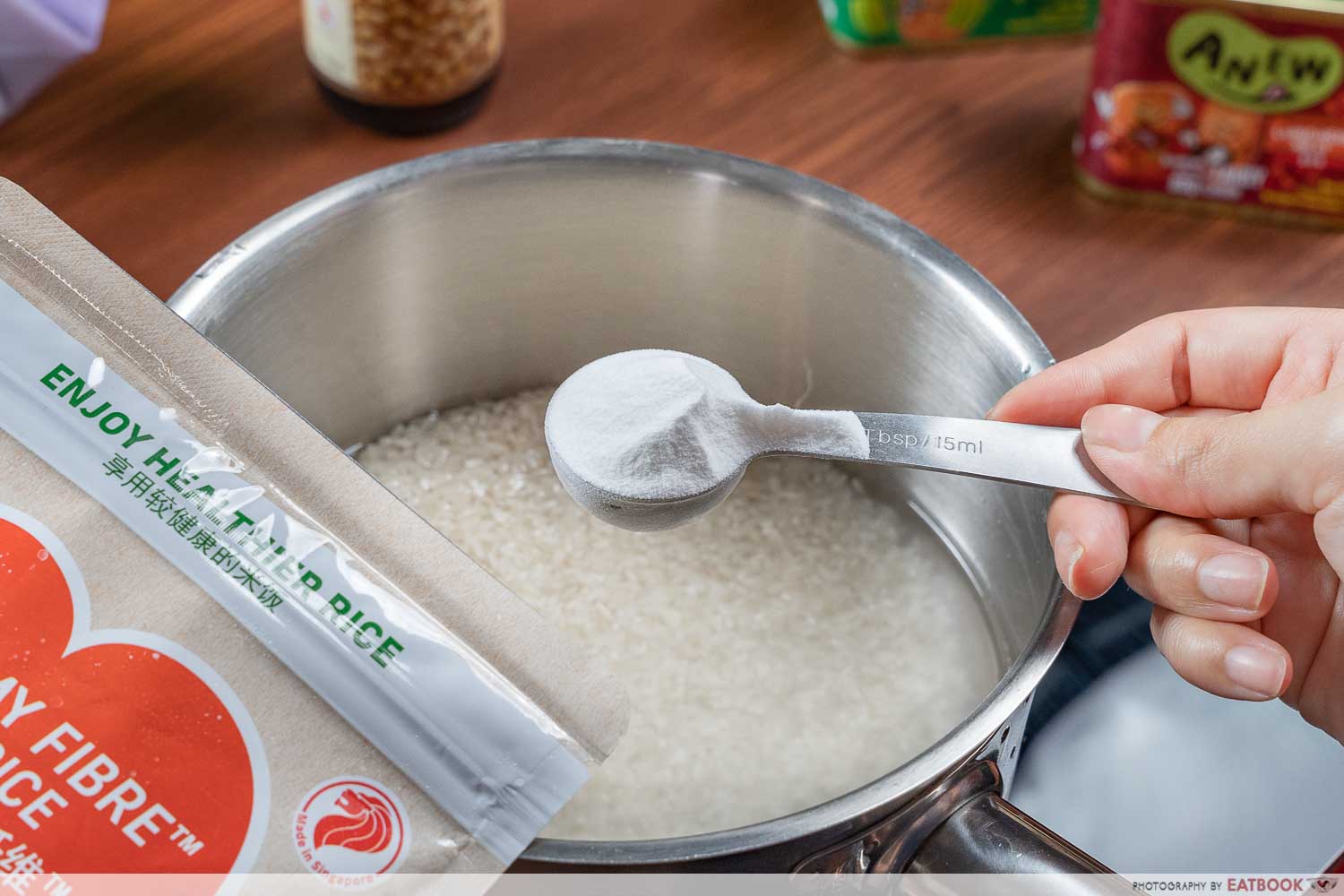 For all the happiness of eating white rice without the GI, or glycemic index, that makes us hungry sooner, tip in a spoonful of Alchemy Fibre For Rice, a patented, plant-based fibre that binds with any white rice to reduce its GI, and increase its fibre content tenfold.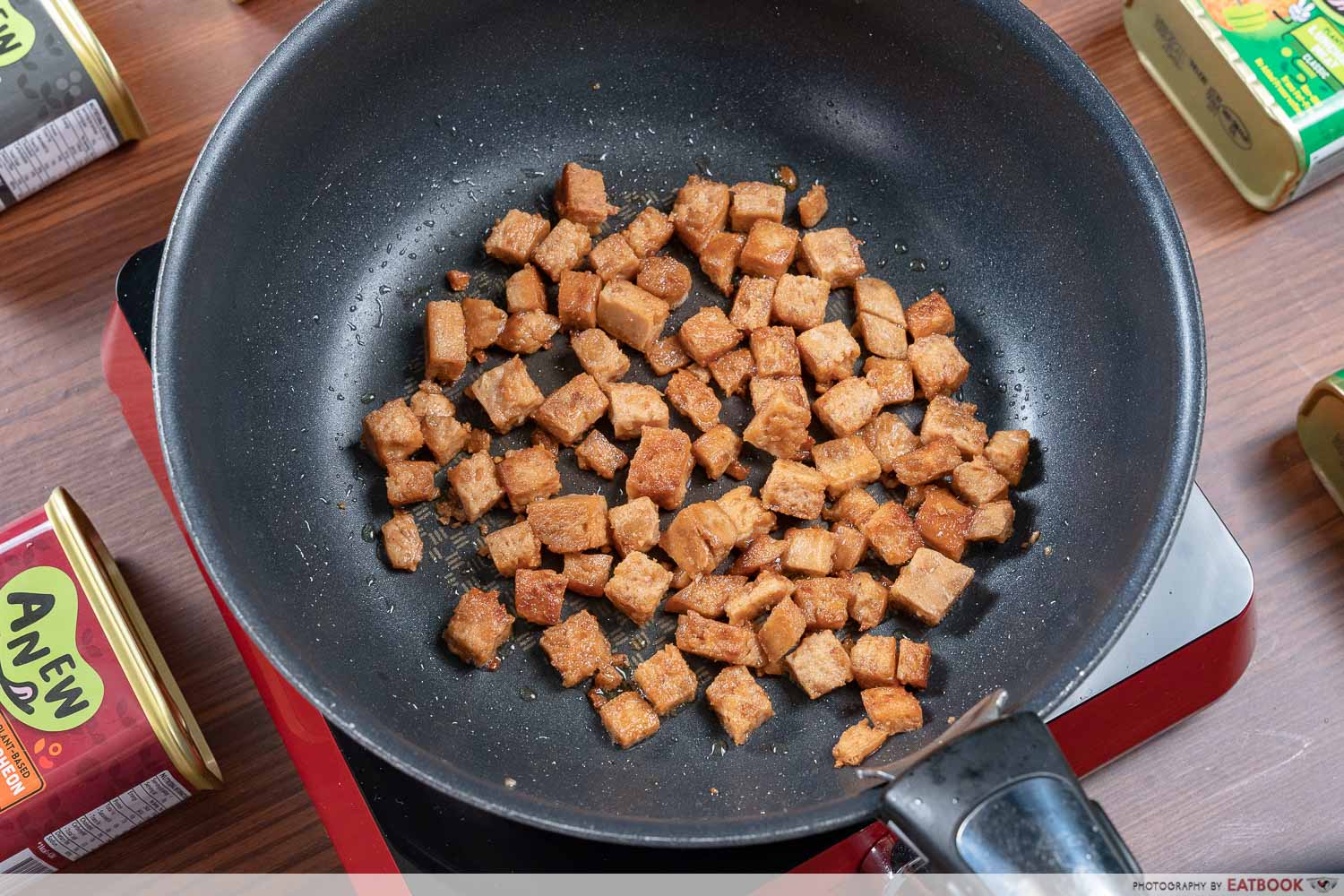 And to make this grown-up version of omurice, we're even using ANEW Plant-Based Luncheon Meat for a heart-healthier, lower-calorie protein option!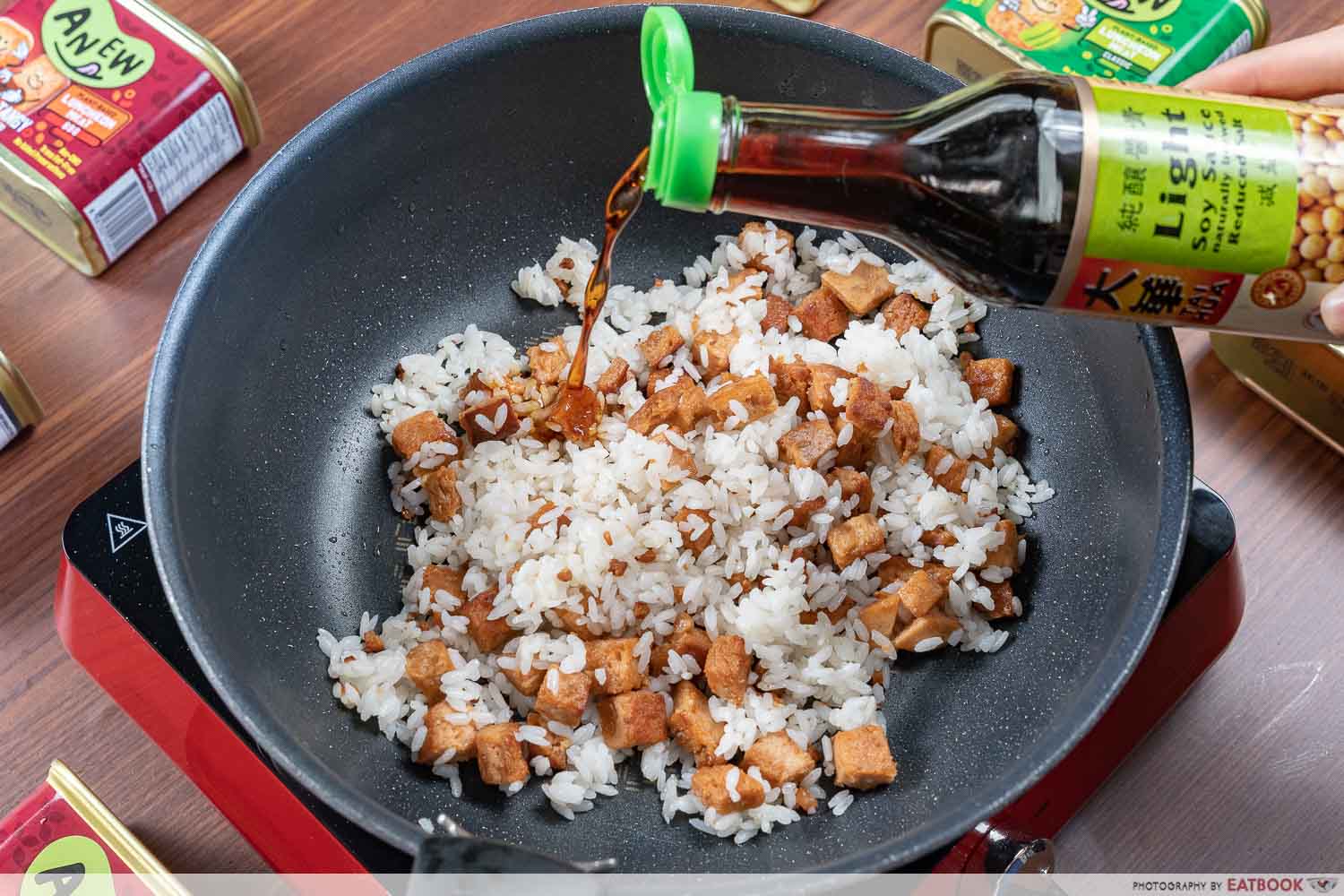 Support local while you're at it too, and flavour this dish with Tai Hua Light Soy Sauce Reduced Salt that's 100% made in Singapore.
Yield: 2 servings
Cooking time: 25 minutes
Ingredients:
½ cup short grain rice
½ cup + 1 tsp water
½ tbsp Alchemy Fibre For Rice
3 tbsp oil
½ can of ANEW Plant-Based Luncheon Meat Classic, cubed
1 tbsp Tai Hua Light Soy Sauce Reduced Salt
6 tbsp ketchup, or as desired
Peas, frozen, as desired
1 tbsp butter
4 Chew's Organic Selenium Fresh Eggs
Pinch of salt
Salad
2 tbsp Tai Hua Light Soy Sauce Reduced Salt
2 tbsp sesame oil
2 tbsp neutral oil
1 lime, juiced
¼ tsp chilli flakes
1 tsp honey
Sustenir Mighty Mix, as desired
Cherry tomatoes (optional)
Directions:
In a small bowl, mix the ingredients for the salad dressing together. Toss with Sustenir Mighty Mix and set in the fridge.

Rinse the short grain rice, and add water in a small pot. Dissolve Alchemy Fibre For Rice in, and cook on high heat till boiling. 

Cover the pot and turn the heat to low. Simmer for 10 minutes, turn the heat off, and leave covered for 10 minutes.

Heat oil in a pan, and fry ANEW Plant-Based Luncheon Meat Classic till golden brown. 

Mix in the cooked rice and briefly toss to combine. Add ketchup, soya sauce, and white pepper, and peas, then continue frying. 

In a small frying pan, heat ½ tbsp butter till it melts. Beat 2 eggs with some salt. Pour into heated pan and stir quickly with chopsticks, then flip and roll. Repeat for second omelette.

Arrange half the fried rice on a plate, and carefully place one omelette on top. Squeeze ketchup on omelette, and serve with salad on the side.
---
3. Vitagen Mug Cake
---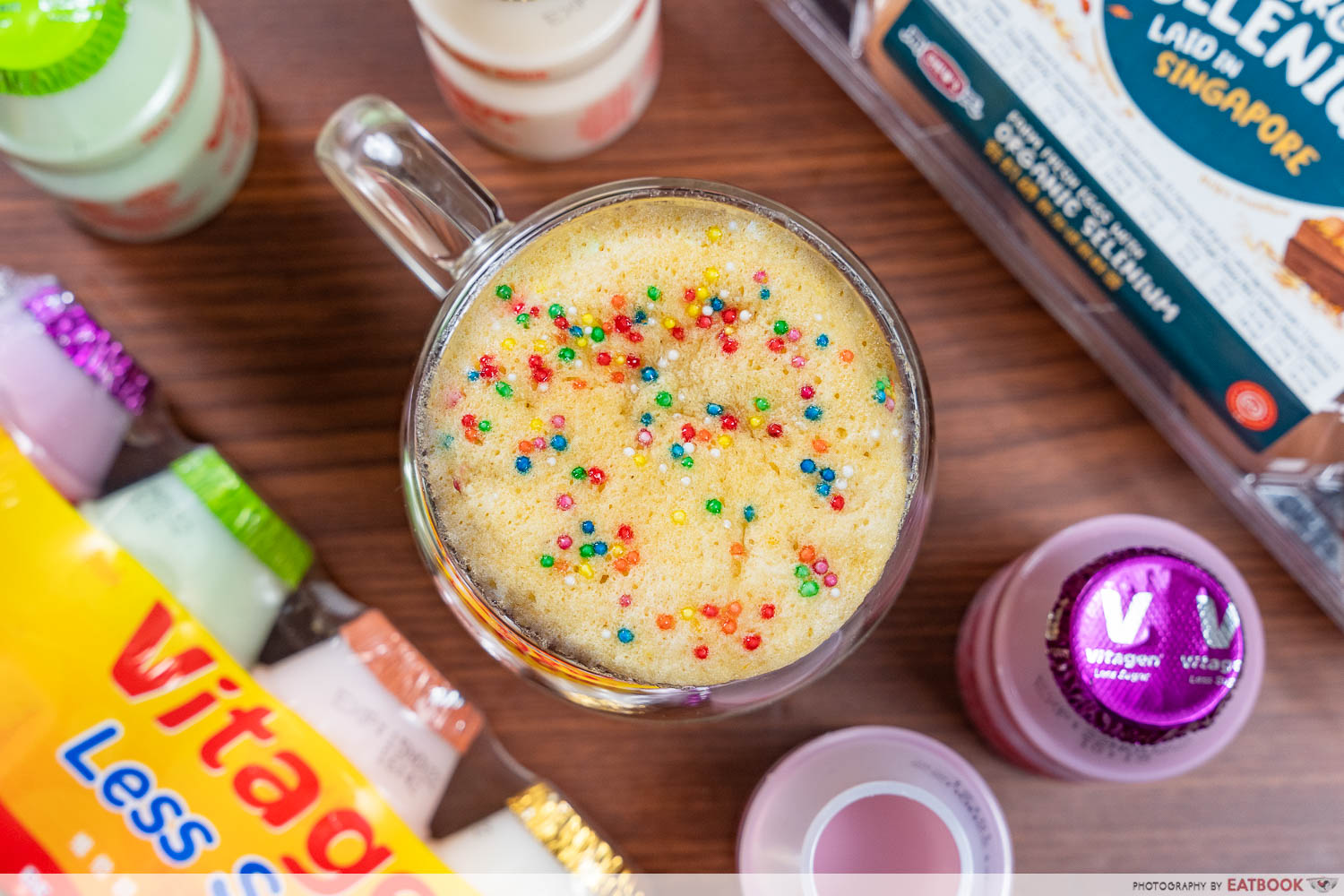 Mug cakes are as easy as desserts get━you don't need fancy equipment or ingredients outside of what you already have in the kitchen. Here, we've married this easy peasy microwave treat with Vitagen, which allows you to add some fruity sweetness to the cake!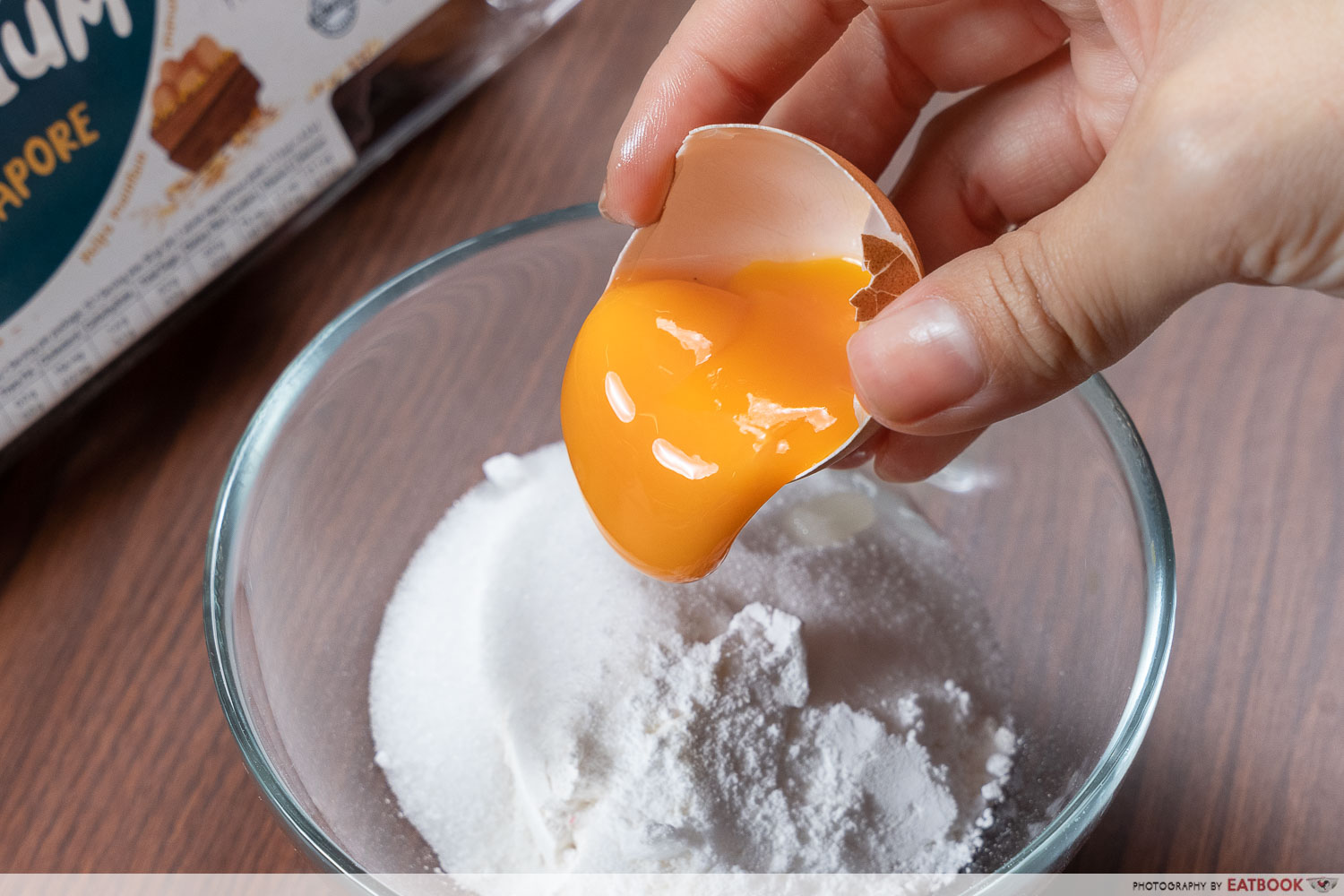 If you didn't know, selenium plays a major role in protecting our bodies from viral infections, and it's found in higher levels than regular eggs in Chew's Organic Selenium Fresh Eggs. 
Separately beating the egg white allows you to incorporate more air into the batter for a fluffier mug cake, but you could also add the whole egg directly too.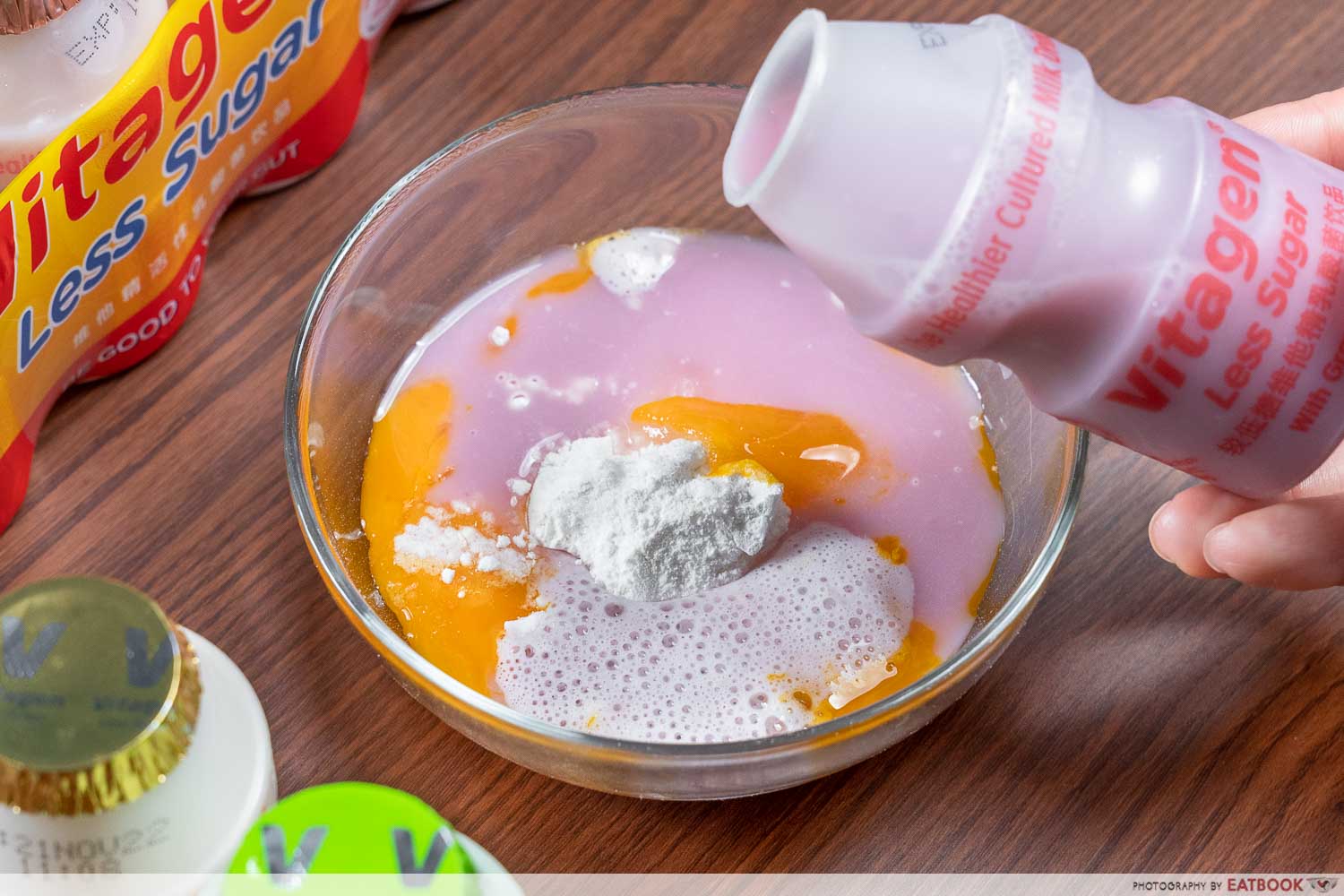 Go with any flavour of Vitagen Cultured Milk for this cake. You can even make one in every flavour!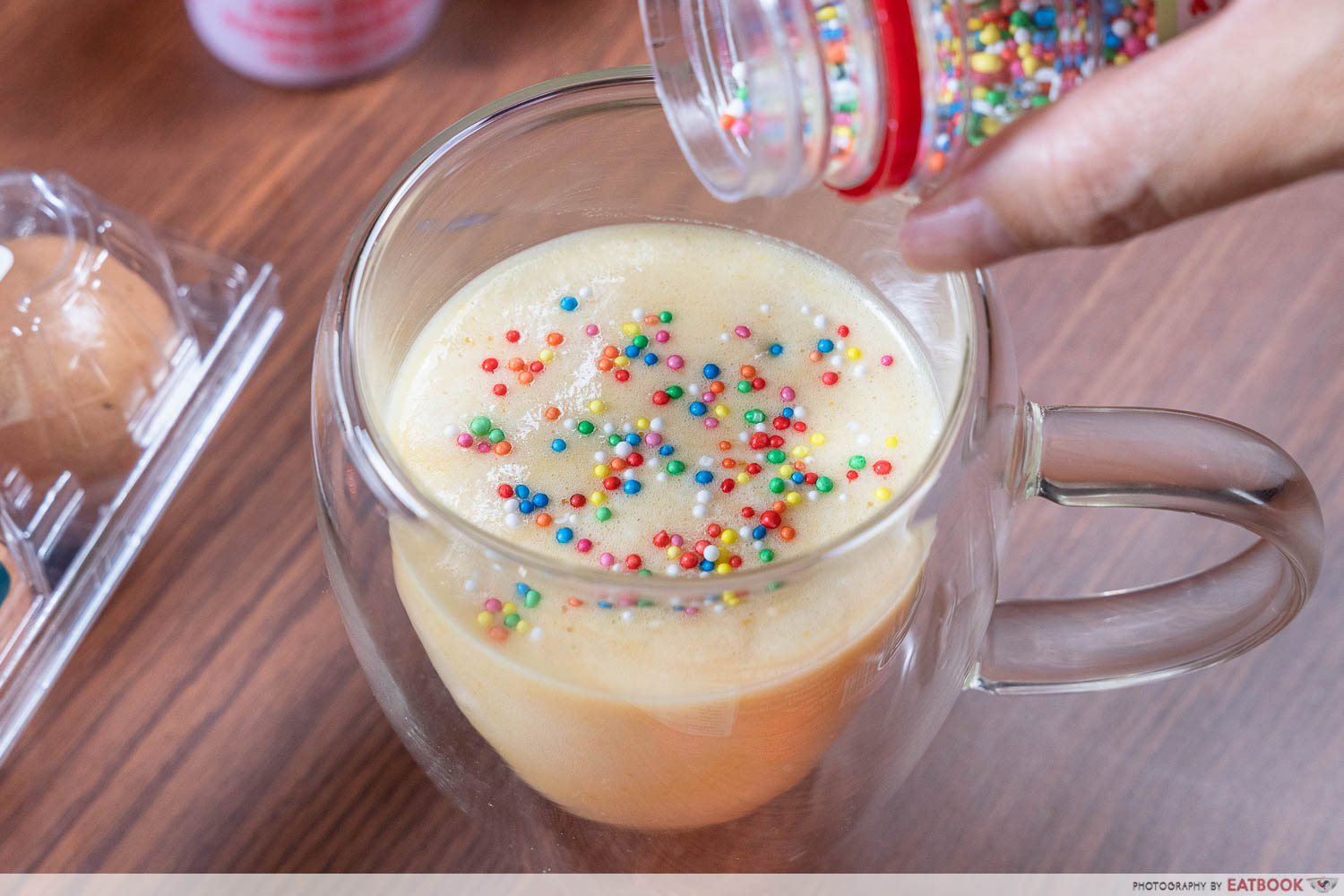 Top the mug cake with anything you like, including chocolate chips, dried fruit, and more.
Yield: 1 mug cake
Cooking time: 2 minutes
Ingredients:
29g butter
31g flour
1 Chew's Organic Selenium Fresh Egg yolk
1 Chew's Organic Selenium Fresh Egg white, whipped to soft peaks
30g sugar
25g Vitagen Cultured Milk
2g baking powder
Rainbow sprinkles (optional)
Directions:
Melt the butter in your choice of microwave-safe mug for 40 seconds in the microwave.

Add the flour, egg yolk, sugar, baking powder, and your choice of Vitagen Cultured Milk into the mug, and stir to combine.

In a separate bowl, whisk the egg white to soft peaks, then gently fold it into the flour mixture in two batches.

Put butter into a microwave-safe mug and melt it in your microwave. This should take 30 to 40 seconds.

If using, add rainbow sprinkles, then microwave for 1 minute. Serve.
Recipe adapted from Popular Science.
---
Prepare a 3-course dinner in 30 minutes
---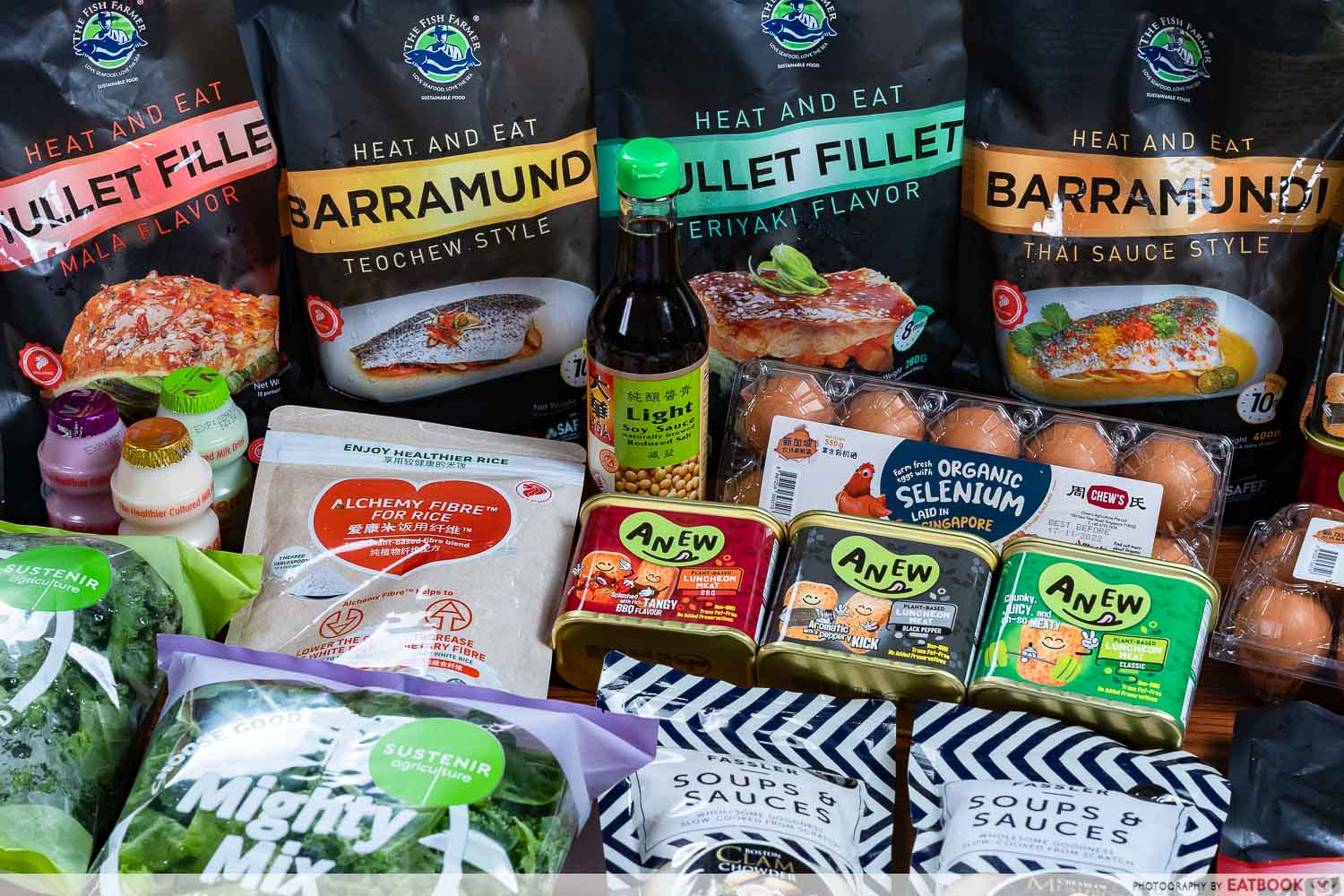 Singapore is aiming to produce at least 30% of the nation's nutritional needs by the year 2030, and we can support our farmers by purchasing locally farmed fresh produce at FairPrice. The Made In Singapore Fair is happening from now till 9 November 2022 at all FairPrice outlets, with products across dried, chilled, and even frozen categories.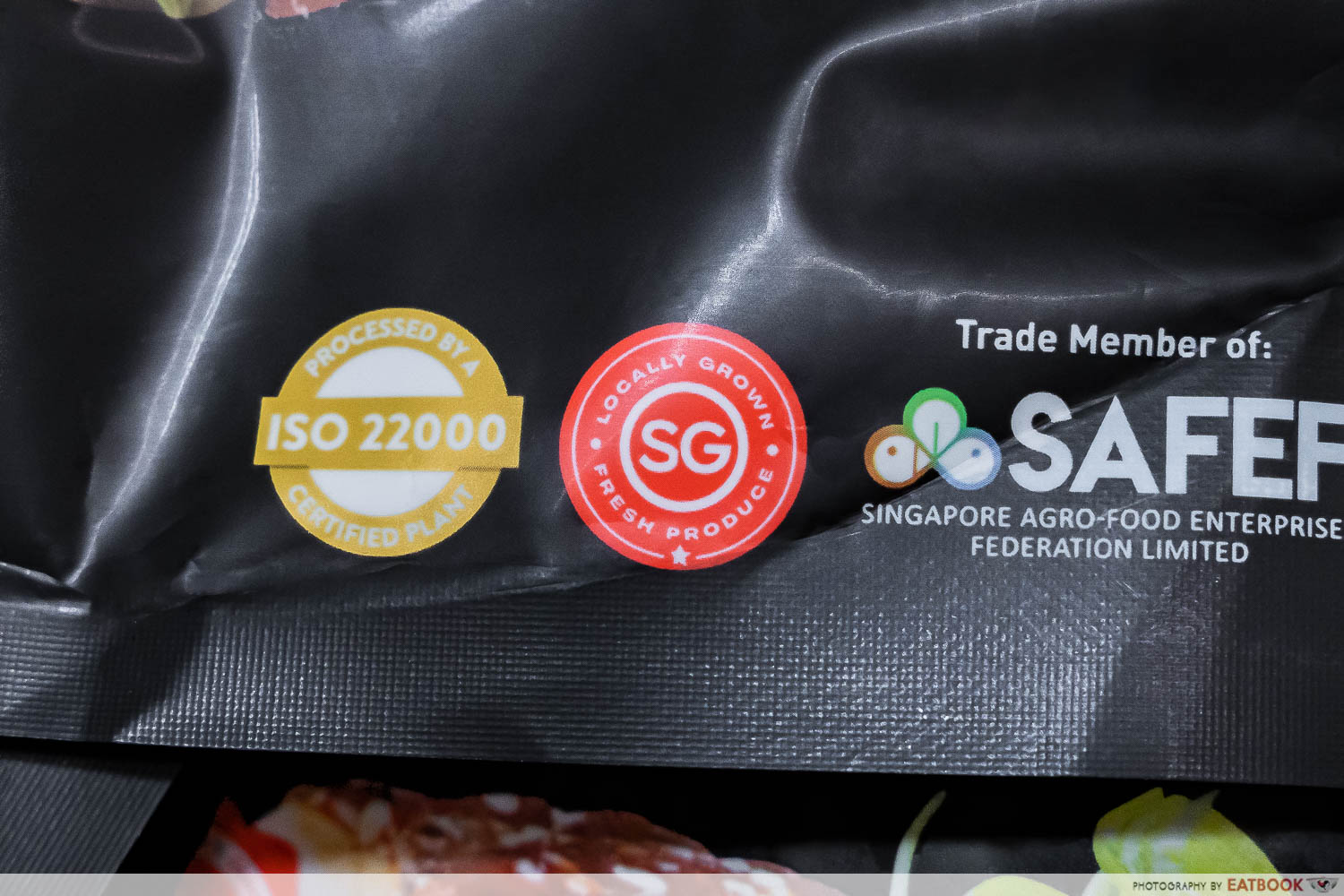 Simply look out for the red SG Fresh Produce (SGFP) logo when you are doing your groceries to reduce our carbon footprint, and help Singapore become a more self-sufficient nation!
Photos taken by Jasper Juay.
This post was brought to you by FairPrice.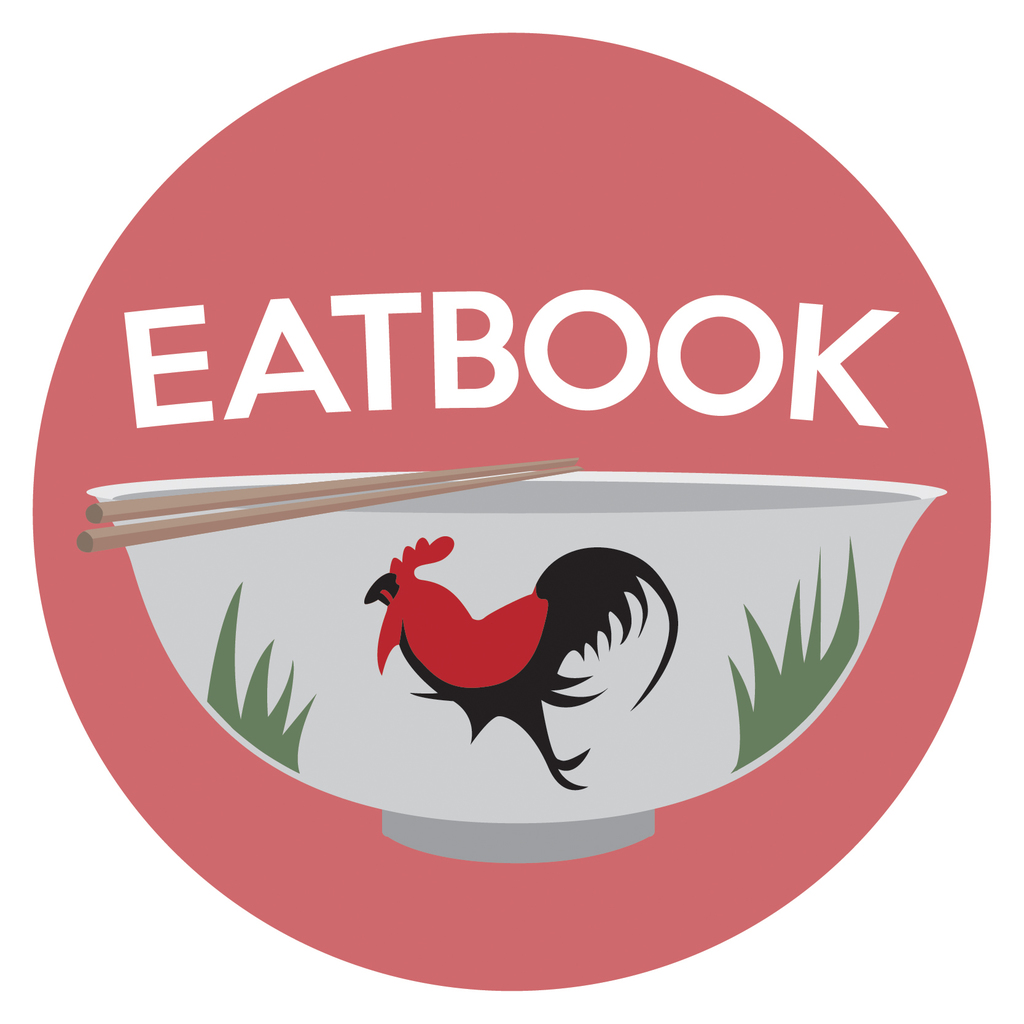 Drop us your email so you won't miss the latest news.