Impossible Burger at 7-Eleven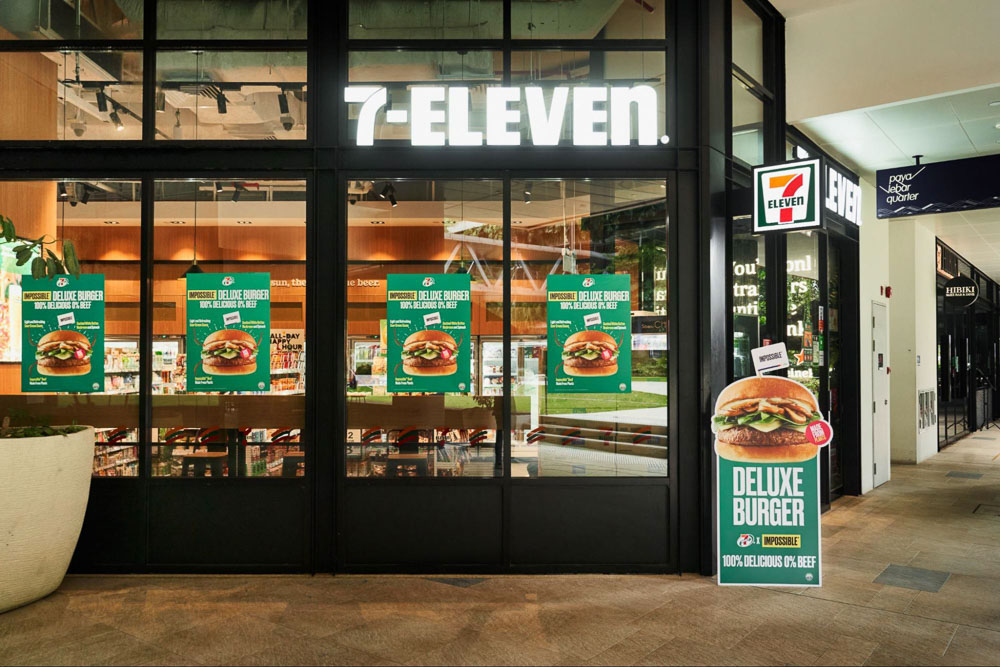 Image credit: Impossible Foods
While 7-Eleven isn't new to collaborations and delicious ready-to-eat meals, Singaporean's favourite neighbourhood convenience shop is now also catching on to the plant-based meat trend. From 26 May 2021, the chain in Singapore will be the first in Asia to bring in a new Impossible Burger to more than 300 of its outlets islandwide.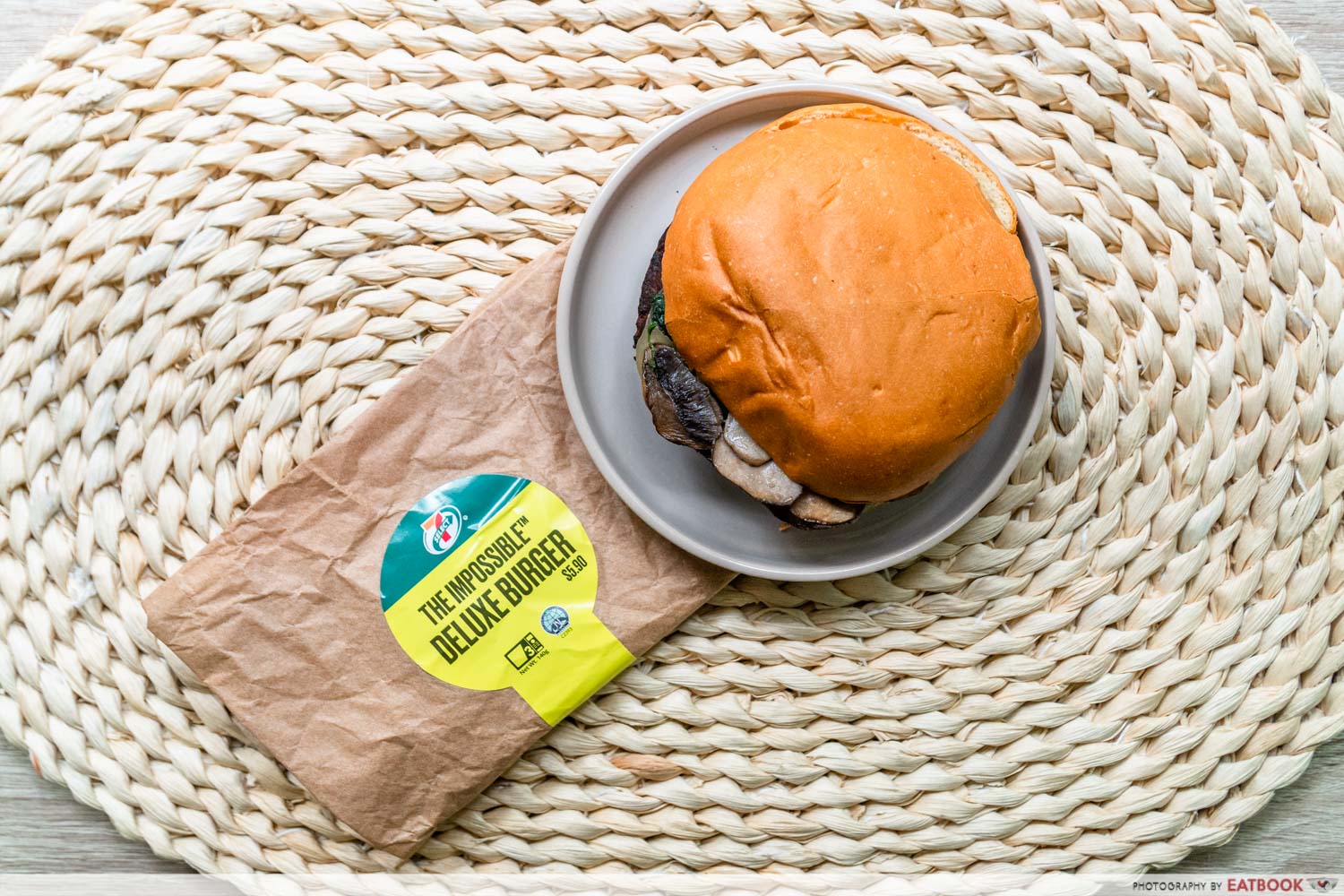 Closely collaborating with 7-Eleven, the 7-Select Impossible Deluxe Burger ($5.90) was crafted using the recipe from 7-Eleven's in-house chef. The ready-to-eat burger will come with meat-free ingredients such as sauteed white button mushrooms and garden-fresh spinach, flavoured by dashes of sour cream sauce.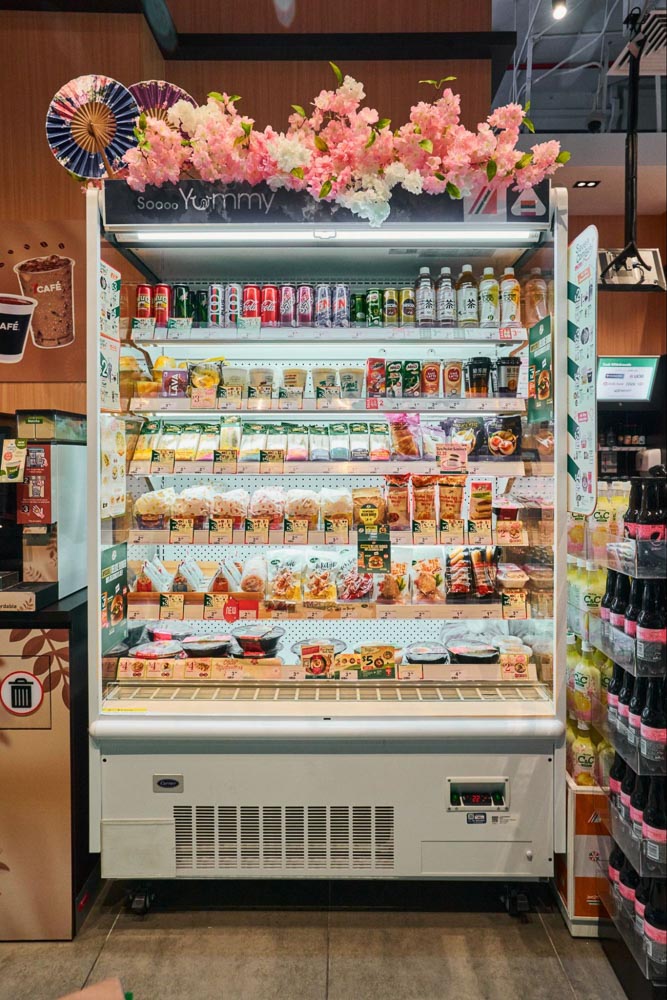 Image credit: Impossible Foods
This new Impossible Burger will be part of 7-Eleven's well known ready-to-eat range that has been the lifeline of many busy students and professionals. With easy steps to follow, the burger can be prepared under a minute using their readily available microwave in-stores. Not only will the burger be sold under $6 for the first time, you will also have an option to complete the meal with their Saver Combo ($7), which gets you a bottle of Glaceau Vitamin Water along with your burger.
If you have not been keeping up with the latest obsession with plant-based meat, Impossible Foods has been at the forefront of this movement with their products. Their plant-based meat is known to closely look and taste like ground beef, but is completely made from plants.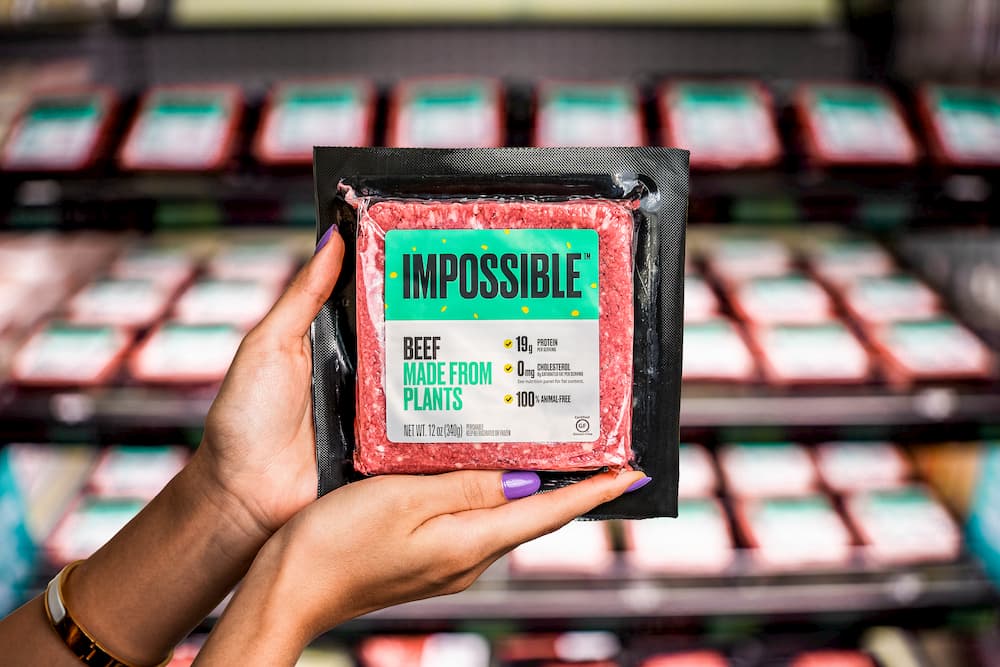 Image credit: Impossible Foods
Being made in a more sustainable way, they are made with 96% less land, 87% less water and produces 89% less greenhouse gases than beef from cows—it's not hard to see why it has been a trailblazer in the sustainability movement. 
Nissin Has New Frozen Pasta, Get Atas Italian Food Under 6 Minutes
If you are looking for other instant food options this stay-home period, check out Nissin's Frozen Pasta, for a variety of microwavable Italian pasta that can be ready in under six minutes. 
Otherwise, for plant-based diners, check out our guide to vegetarian food in Singapore.
15 Vegetarian Food Places In Singapore For Meatless Chicken Rice, Army Stew And More
Feature image adapted from Impossible Foods.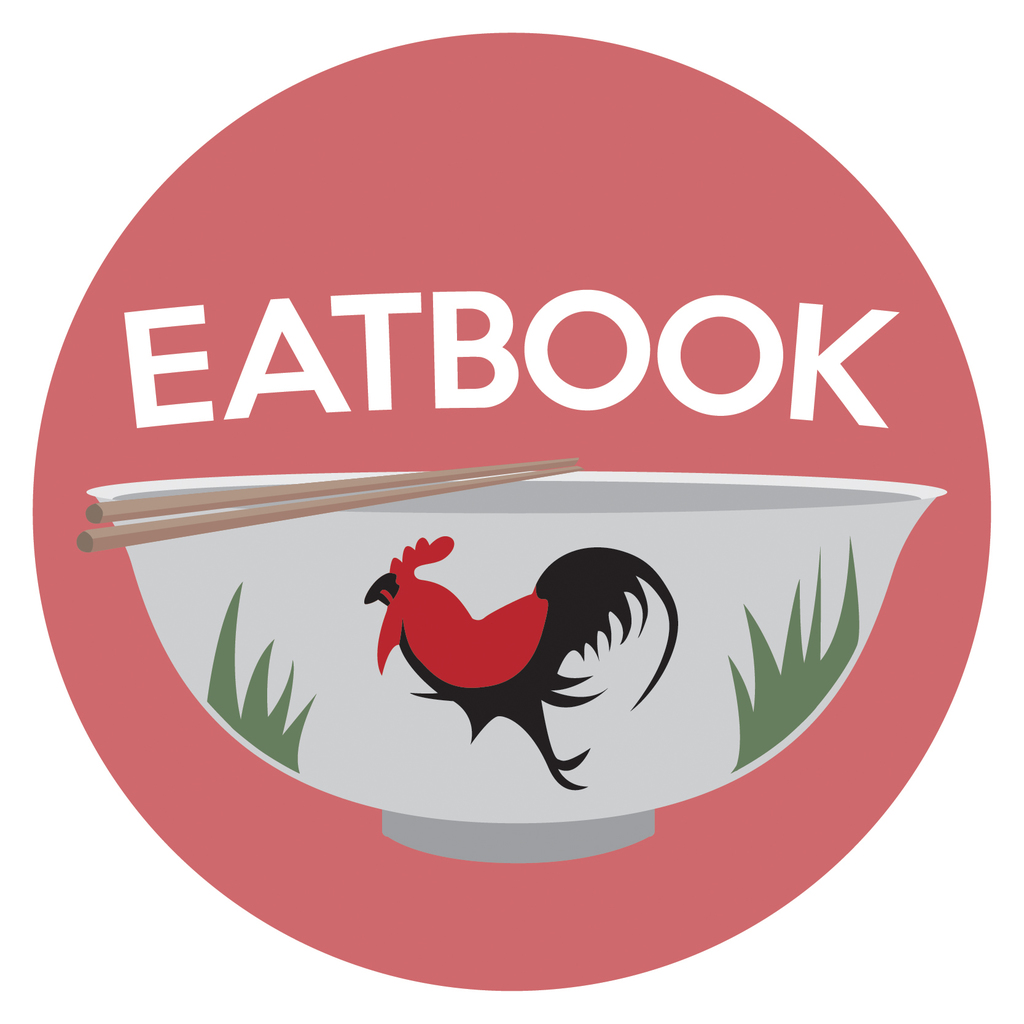 Drop us your email so you won't miss the latest news.