Abundance has new Taiwanese black sesame ice cream roll and more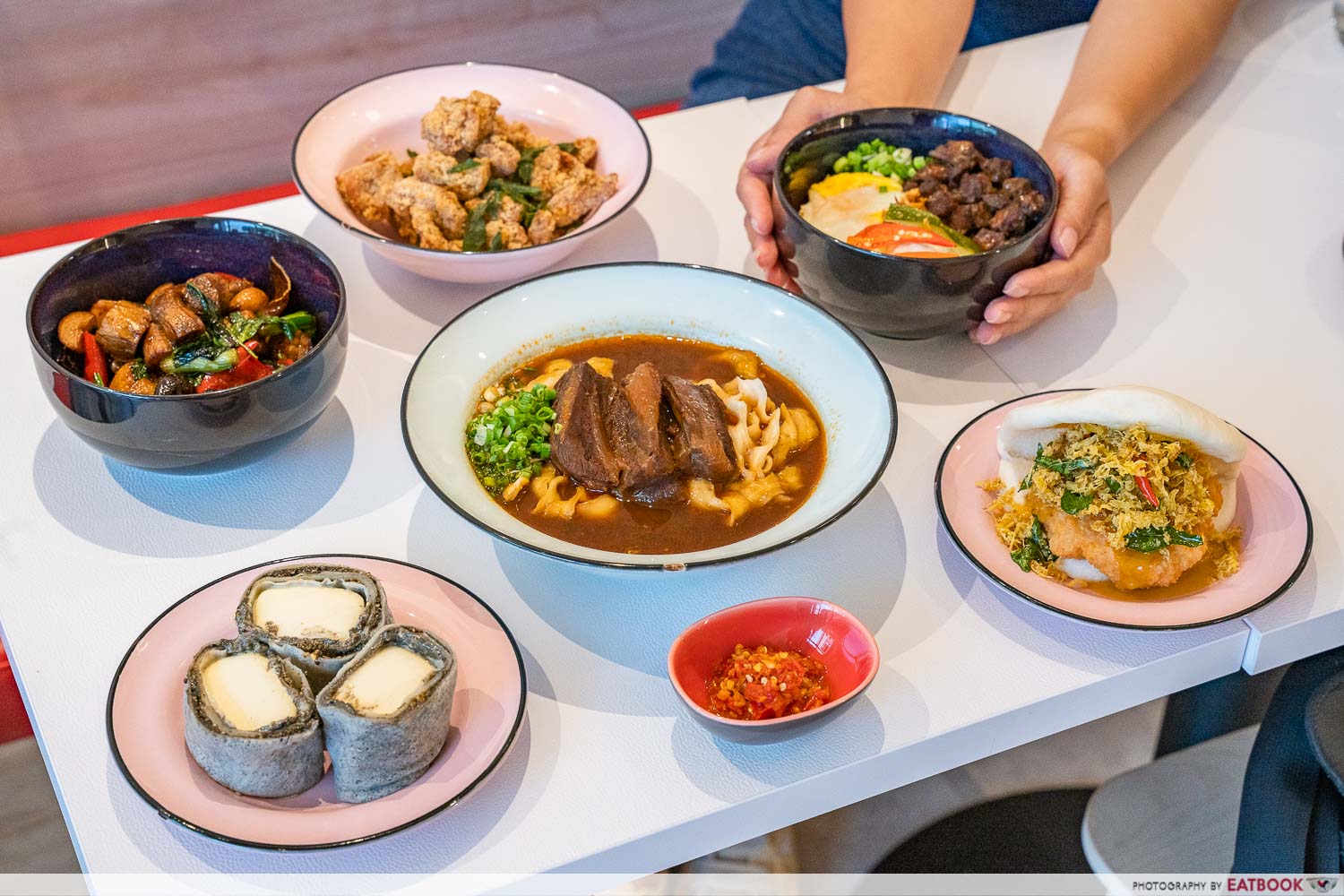 It's been a hot minute since we wrote about Abundance setting up shop in Jalan Besar, and a bit more than that when we first reviewed them. Along with their expansion, they've gradually introduced new items to their menu, which we got to try with their latest creations, including a Black Sesame Ice Cream Roll.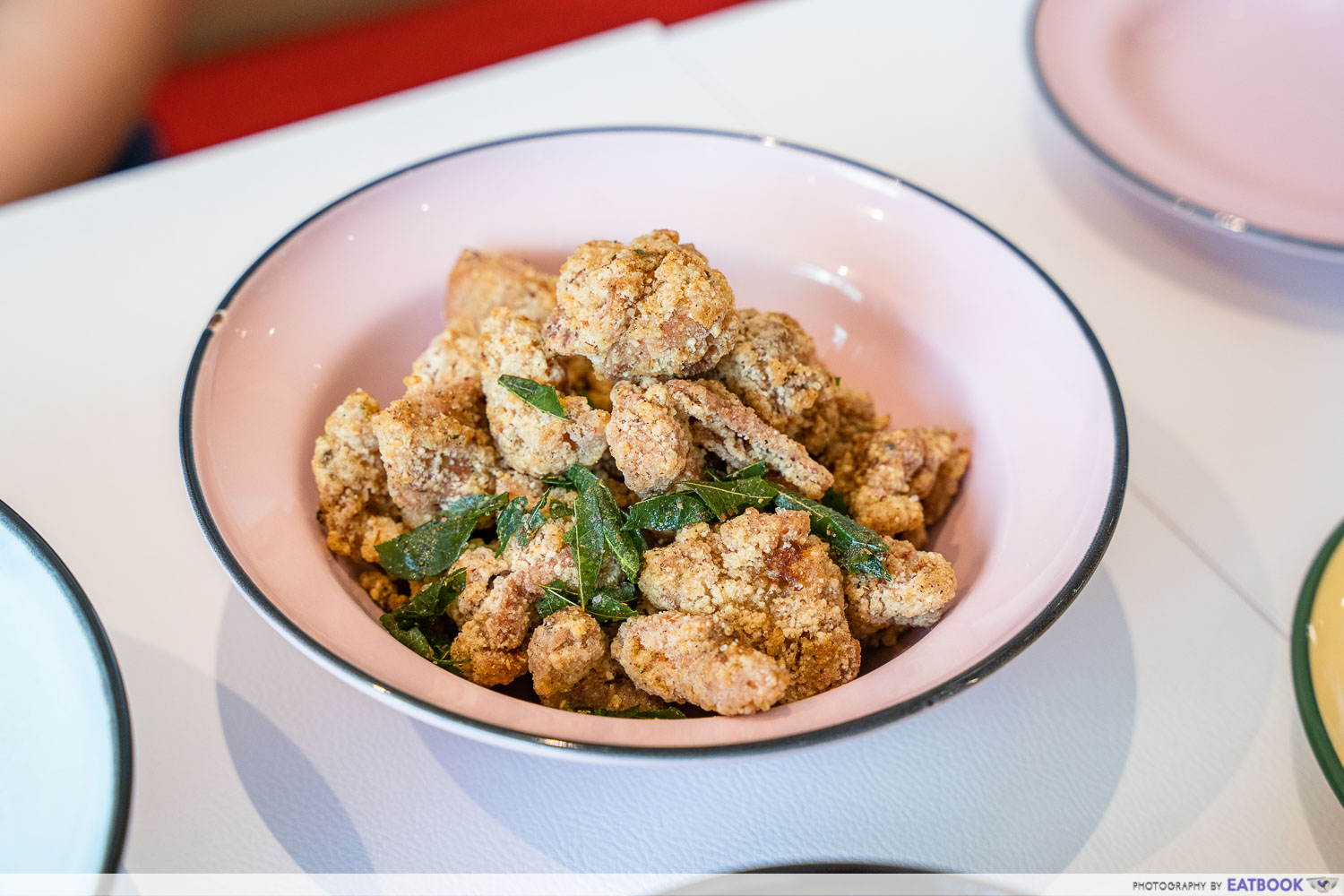 Before we get ahead of ourselves and jump to desserts, a snack to put on your list is Mala Popcorn Chicken ($9++), a hefty bowl of house-marinated, deep-fried chicken pieces.
Abundance Review: Taiwanese Cafe At Redhill With Gua Bao And Peanut Ice Cream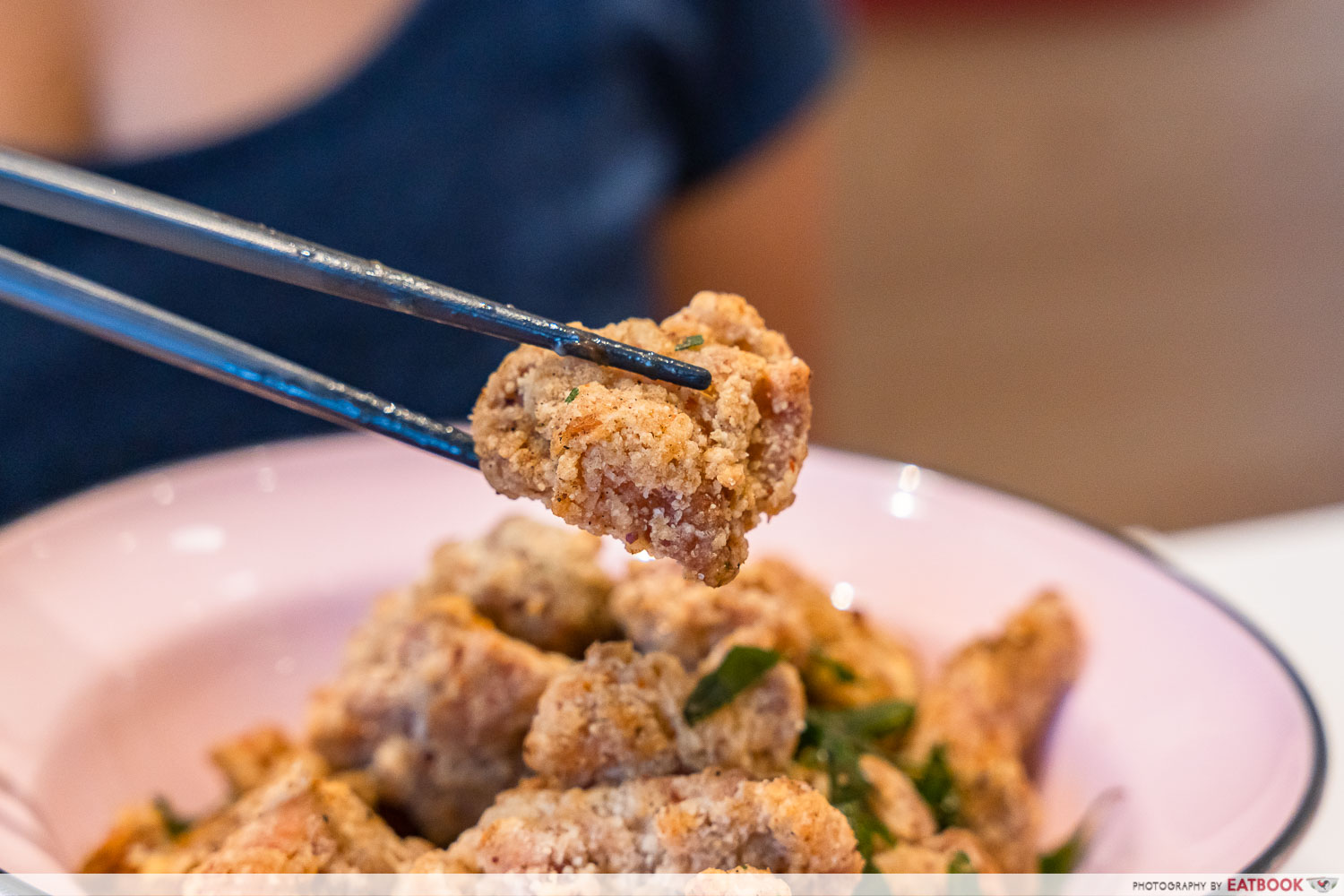 They're moreish and addictive, prepared with dark meat so you won't get stringy breast meat here. The mala flavour is not overpowering or numbingly spicy, making it a welcome snack even for the mala-averse.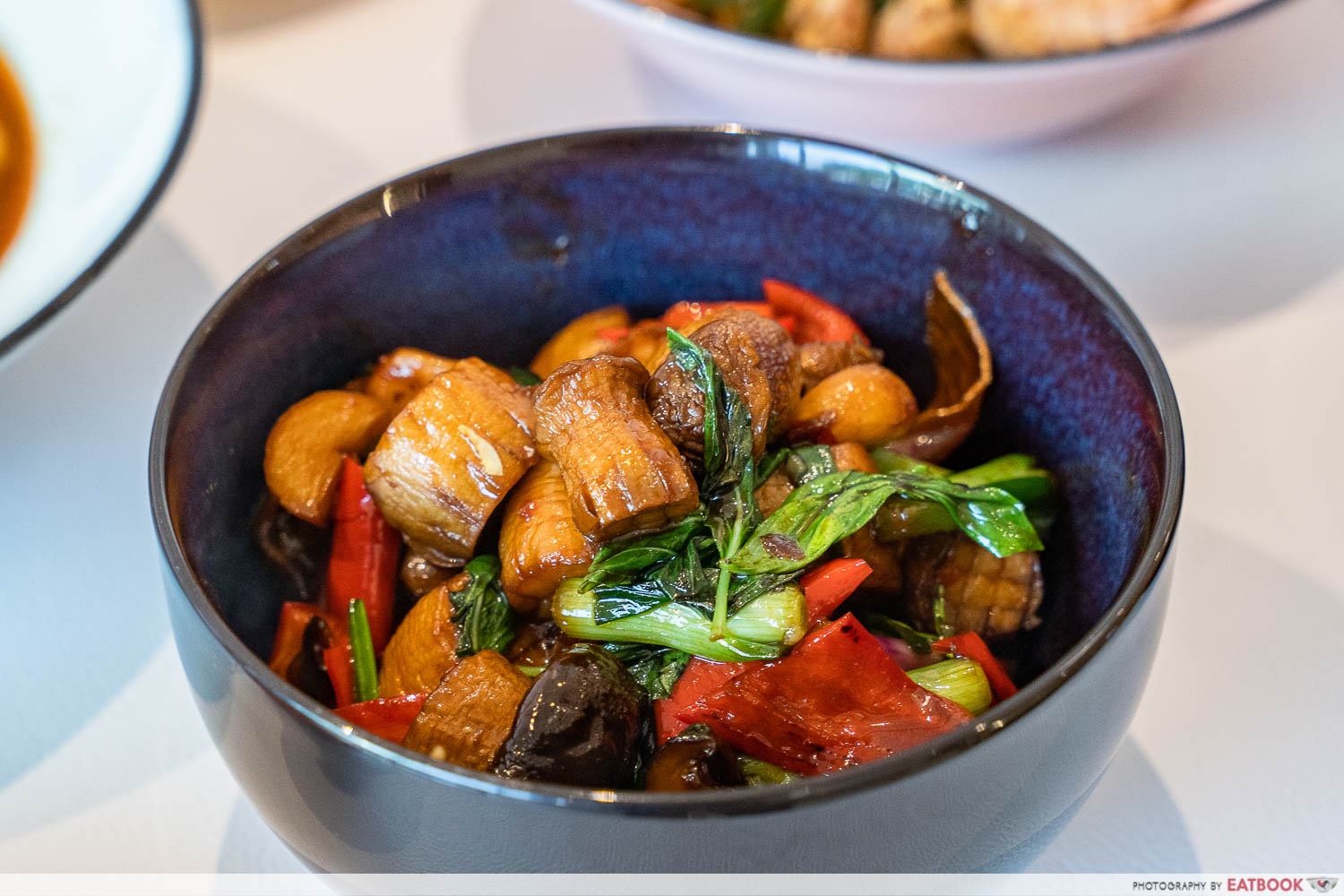 A second new item is San Bei Mushrooms ($13.90++): a meat-free alternative to the popular Taiwanese 三杯鸡 (sān bēi jī), or three-cup chicken, classically prepared with a cup each of Chinese rice wine, sesame oil, and soya sauce.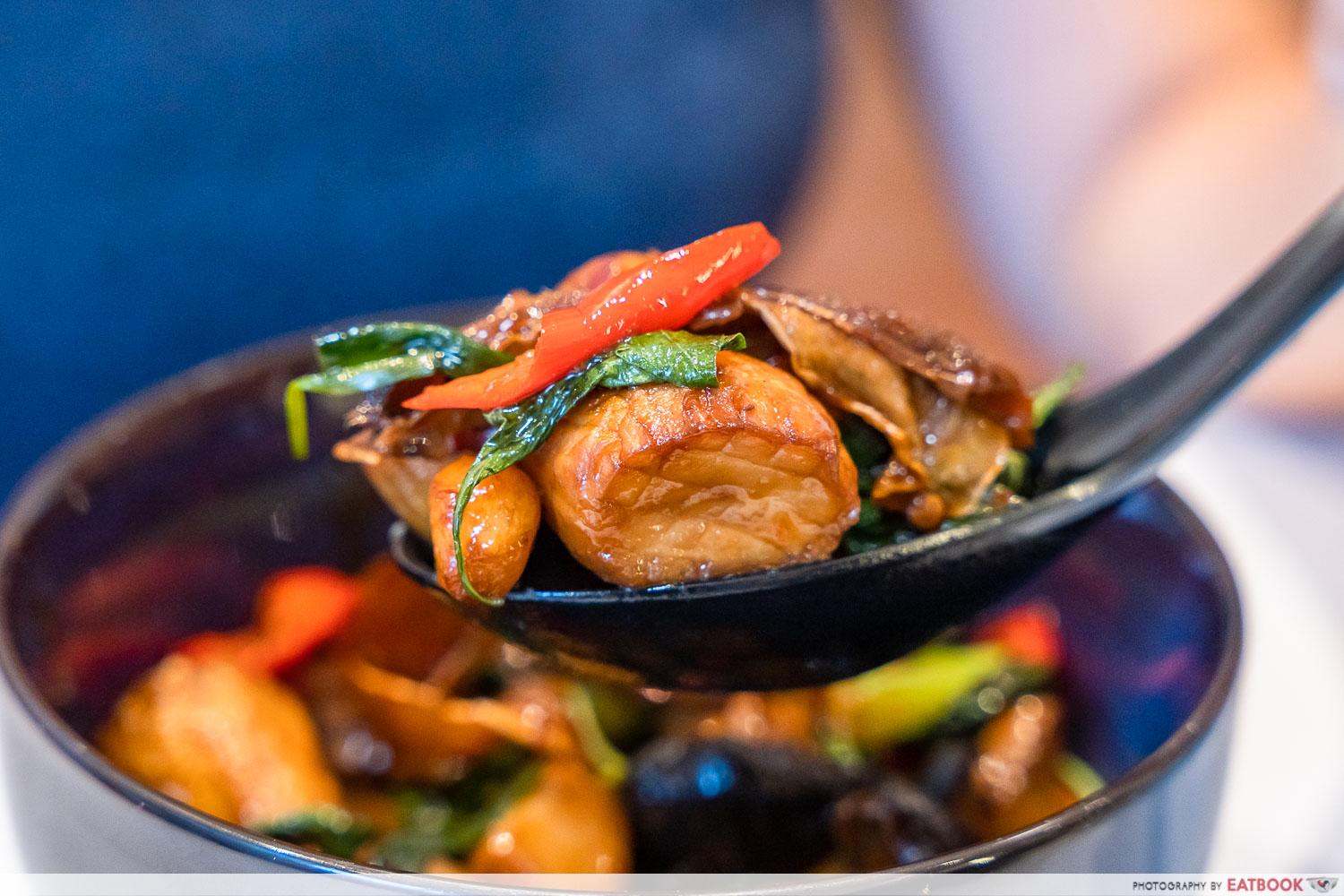 Fried up liberally with garlic and ginger, then fragranced with chillies and fresh basil, the flavour of this dish might not be for everyone, but those who love it, do. Even with the chicken switched out for meaty, velvety oyster mushrooms, you wouldn't find yourself missing out.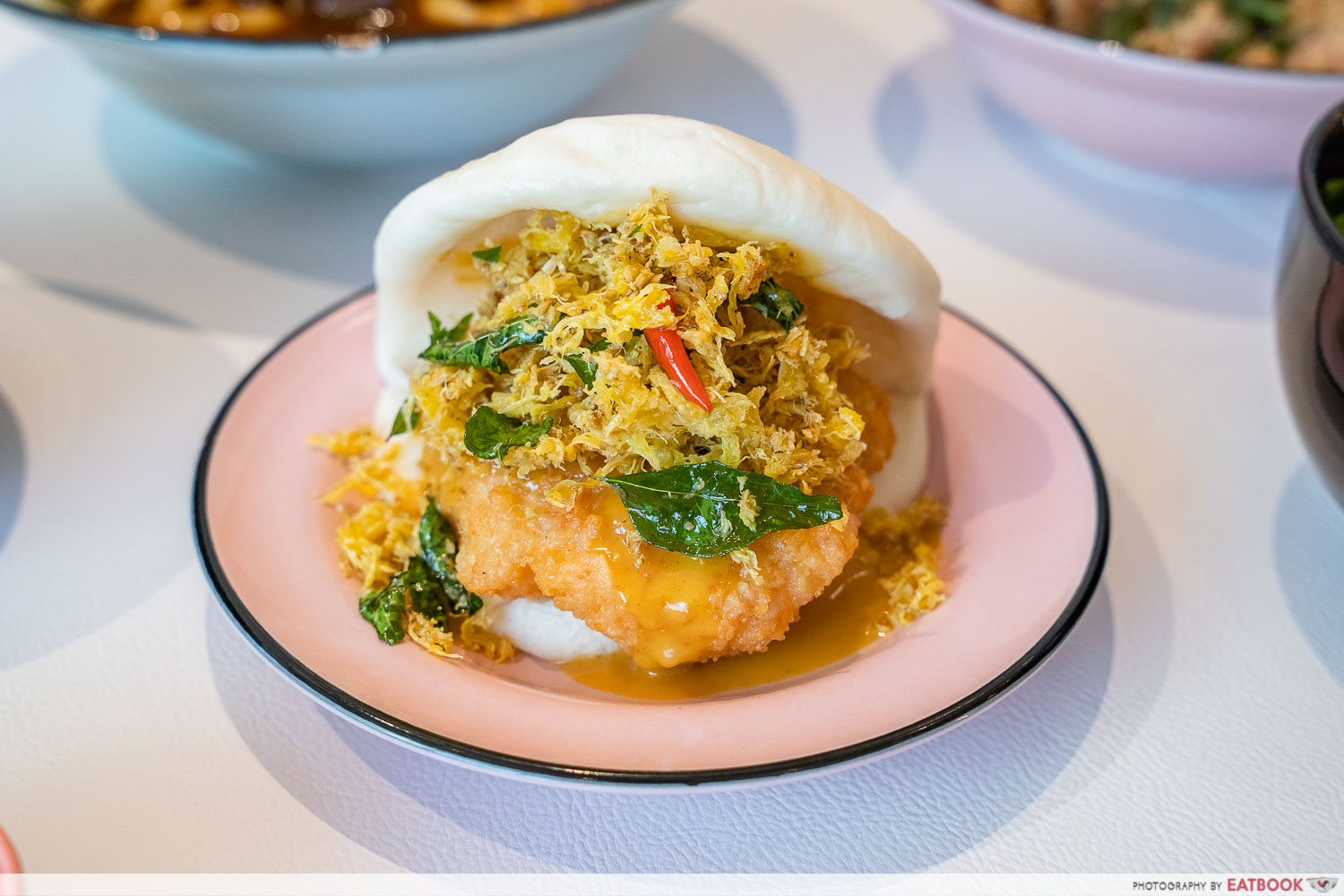 Previously a limited-time dish, Abundance has now made their Salted Egg Prawn Bun ($13.90++) a menu regular.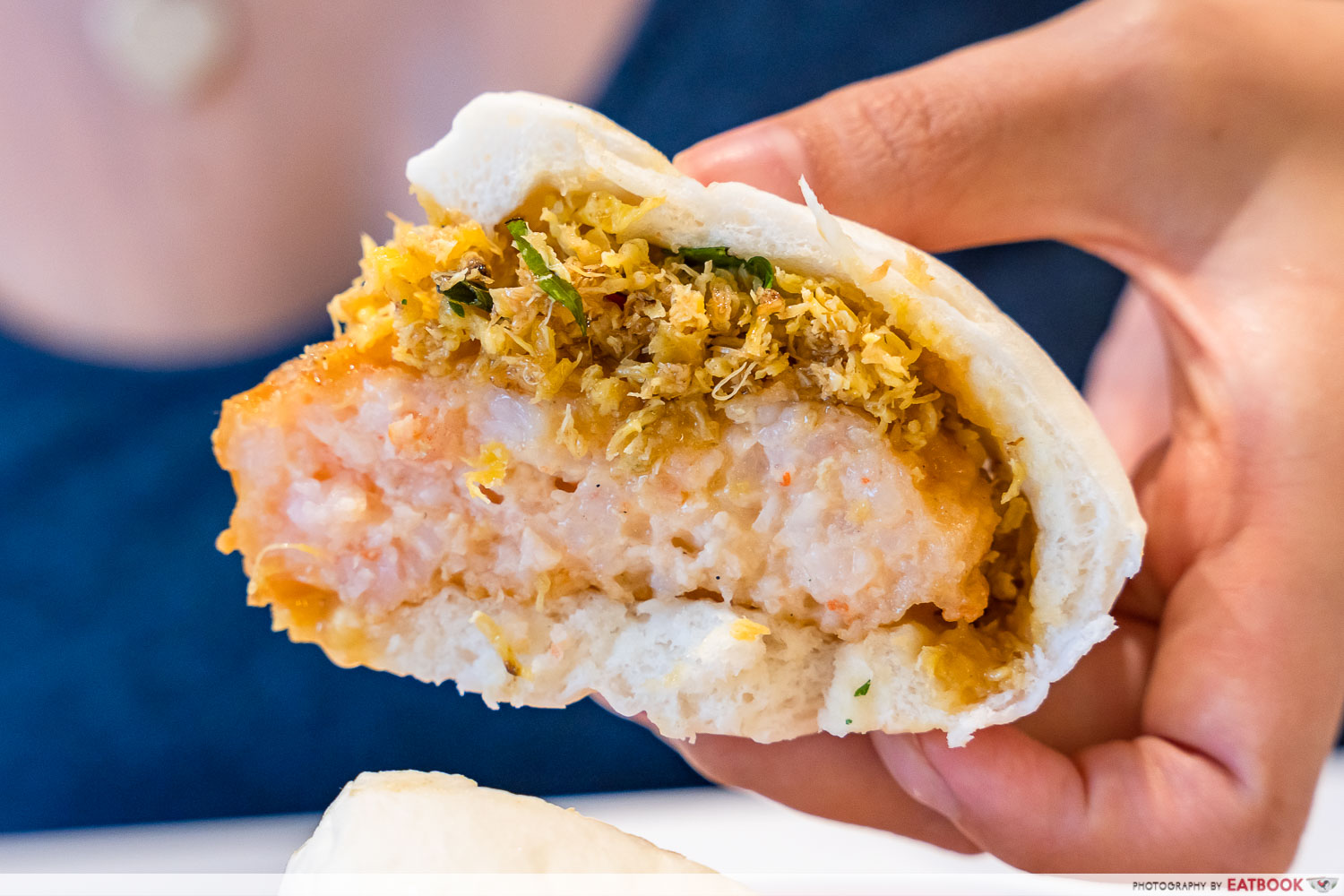 Their gua bao in its many variations has been a hit since Abundance first started, and this iteration sees an uber thick, house-minced prawn patty deep-fried, then drizzled with salted egg sauce, and topped with egg floss, crisp curry leaves and more.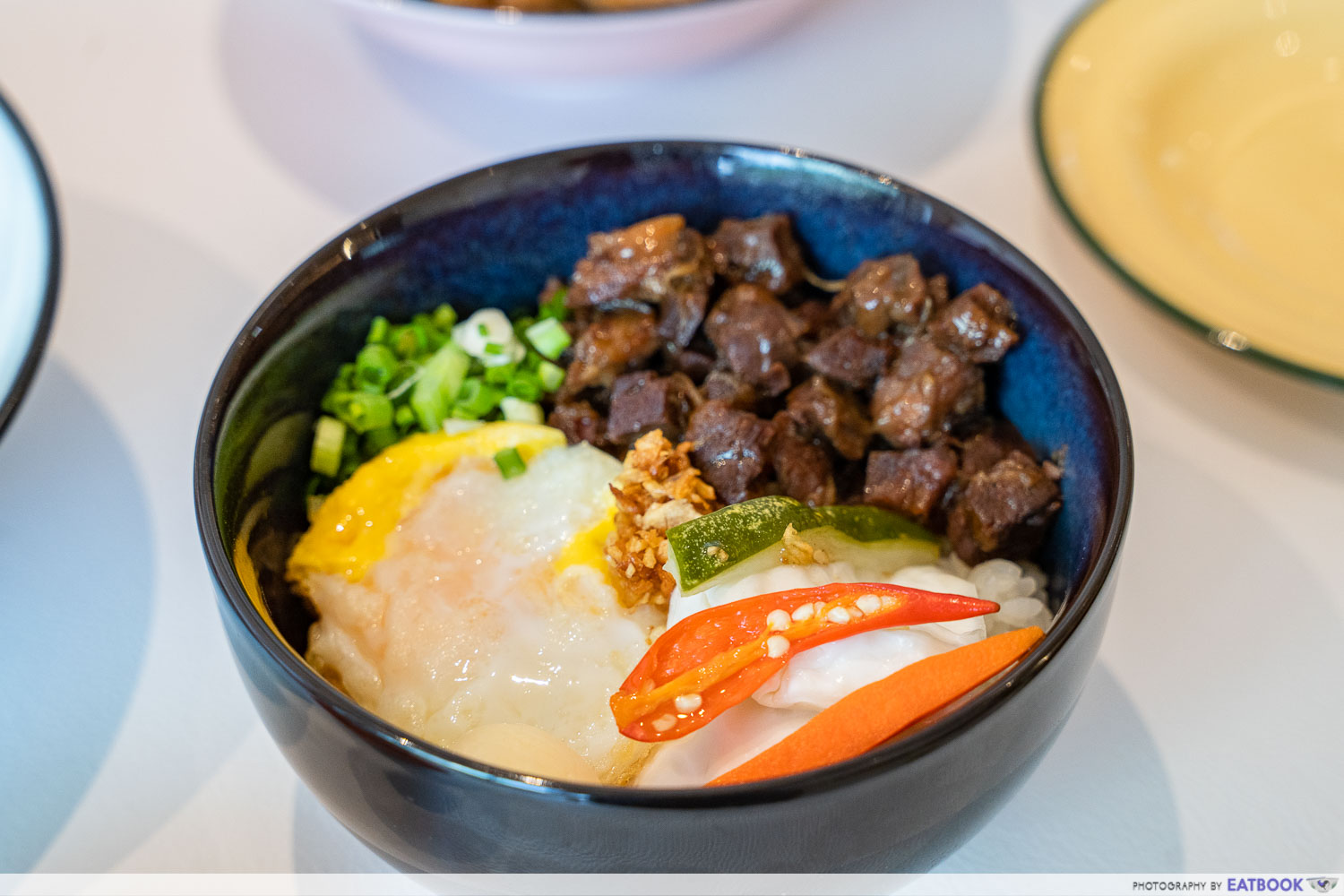 Every Taiwanese eatery has 卤肉饭 (lǔ ròu fàn) on the menu, but Abundance takes it one step further with a braised beef version.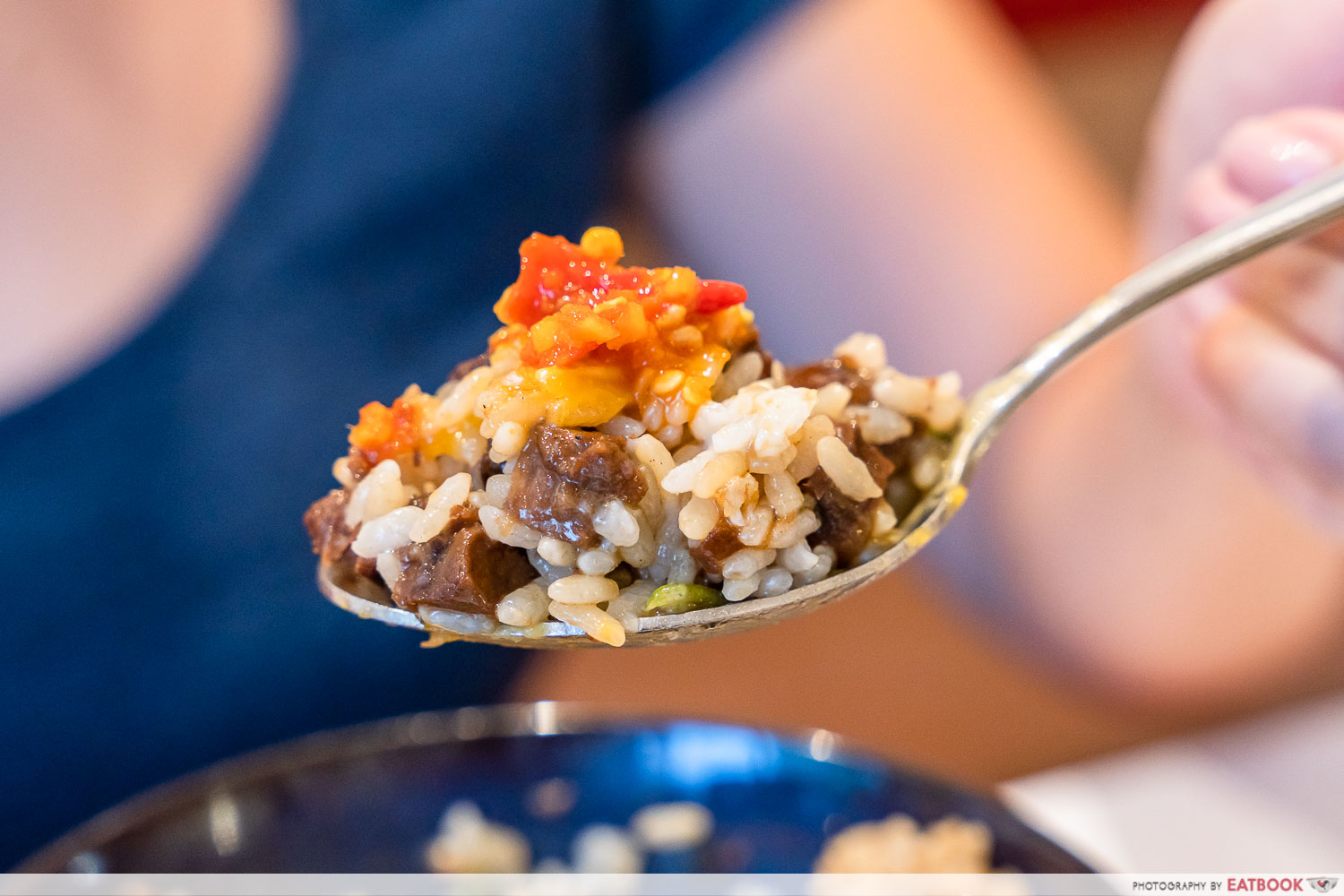 Instead of braised fatty pork, the Braised Beef Bowl ($16.90++) comes with cubes of melt-in-your-mouth braised beef shank, with a sunny-side up fried in sesame oil and pickled vegetables on pearl rice. Perfect for spice lovers, it is accompanied by a bright, fresh chilli sauce.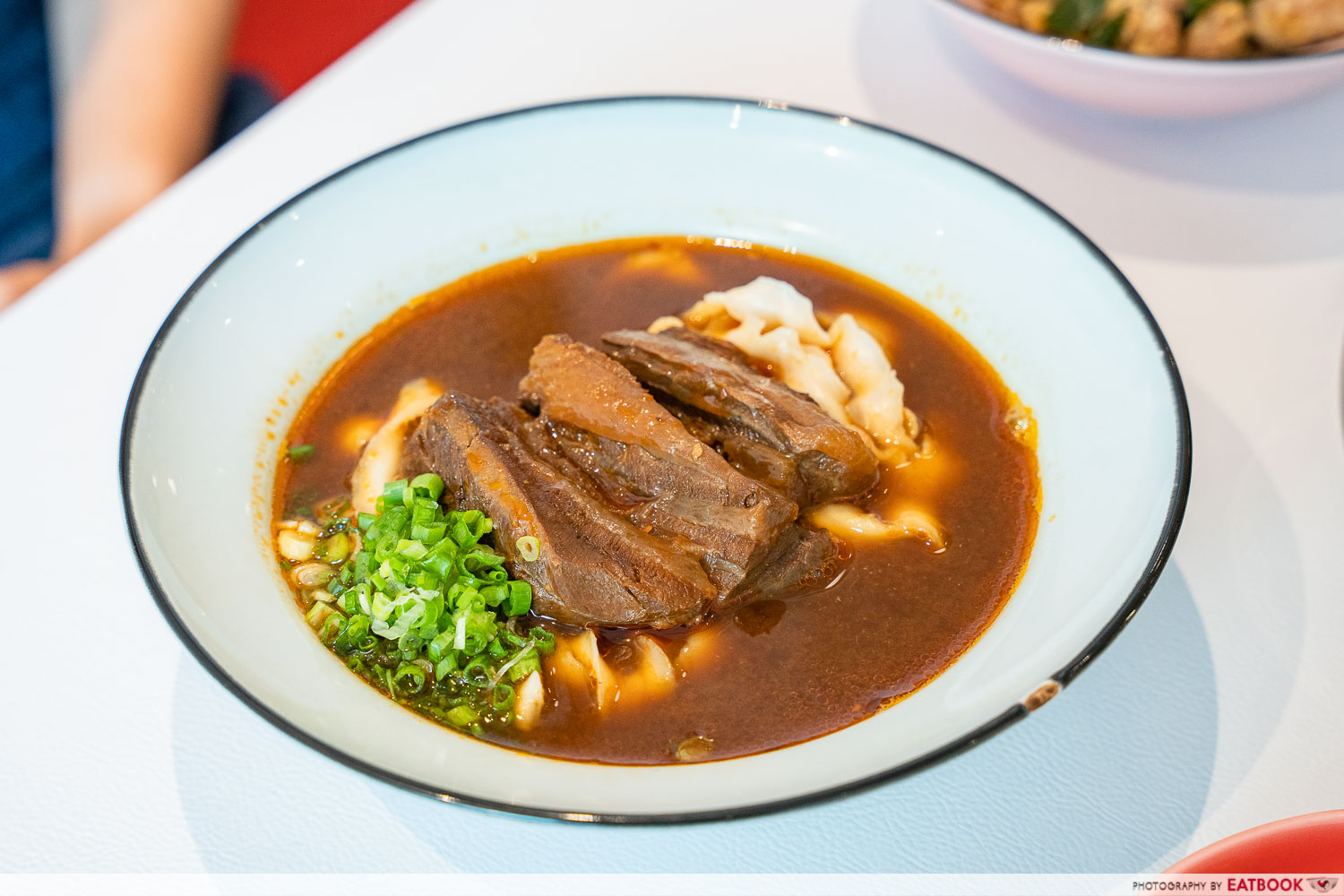 Yet another classic Taiwanese dish, this time on the noodle front, is Beef Noodles Soup ($16.90++), served with fresh knife-cut noodles.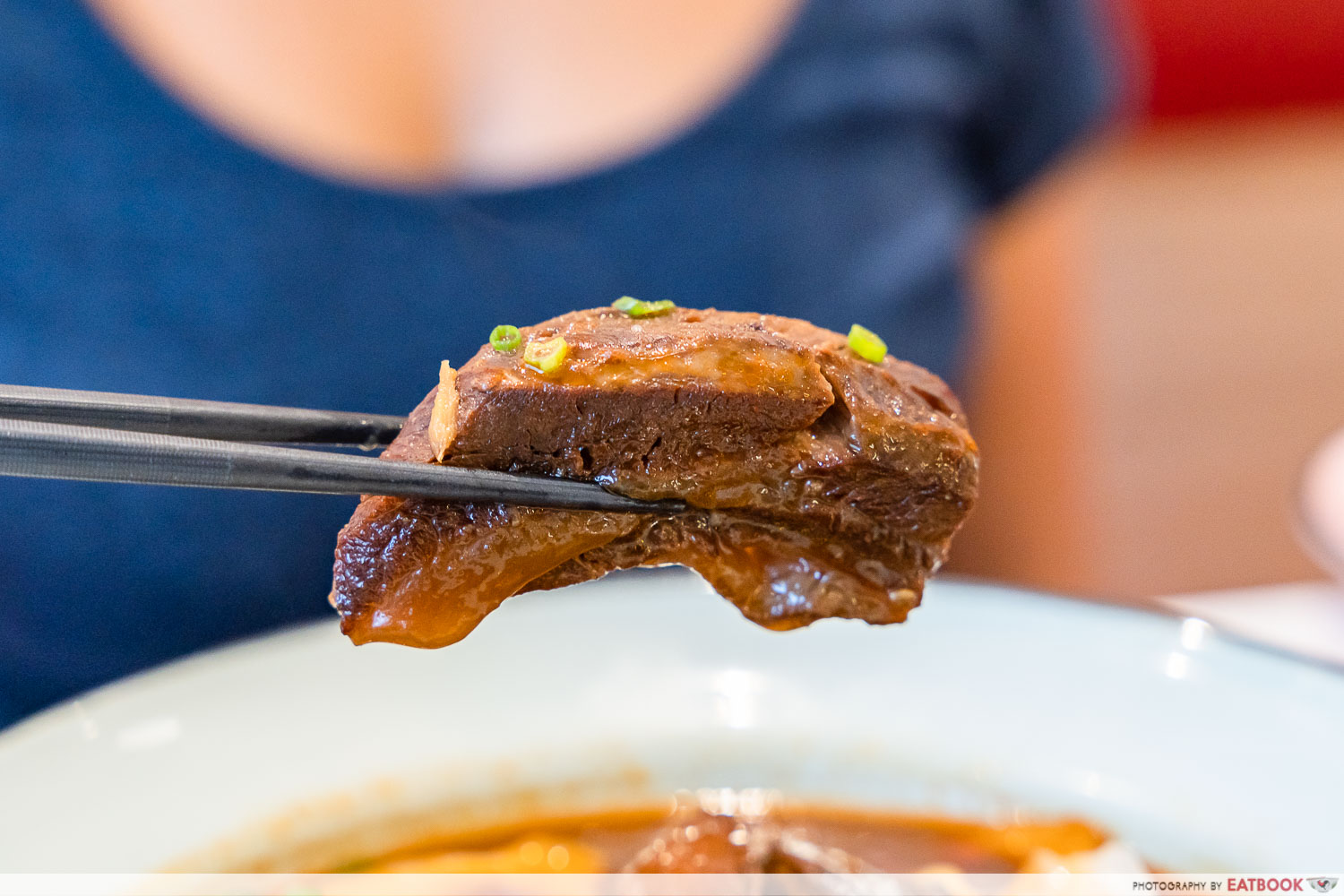 Instead of beef shank like in the Braised Beef Bowl, this features beef golden coin, which comes laced through with tendons—these undergo a long process of cooking down to get the melty, gelatinous finish you'll get here.
The stars of this noodle dish are the beef and the broth; the latter is richly flavourful and meaty, so the thick-cut noodles go well with it.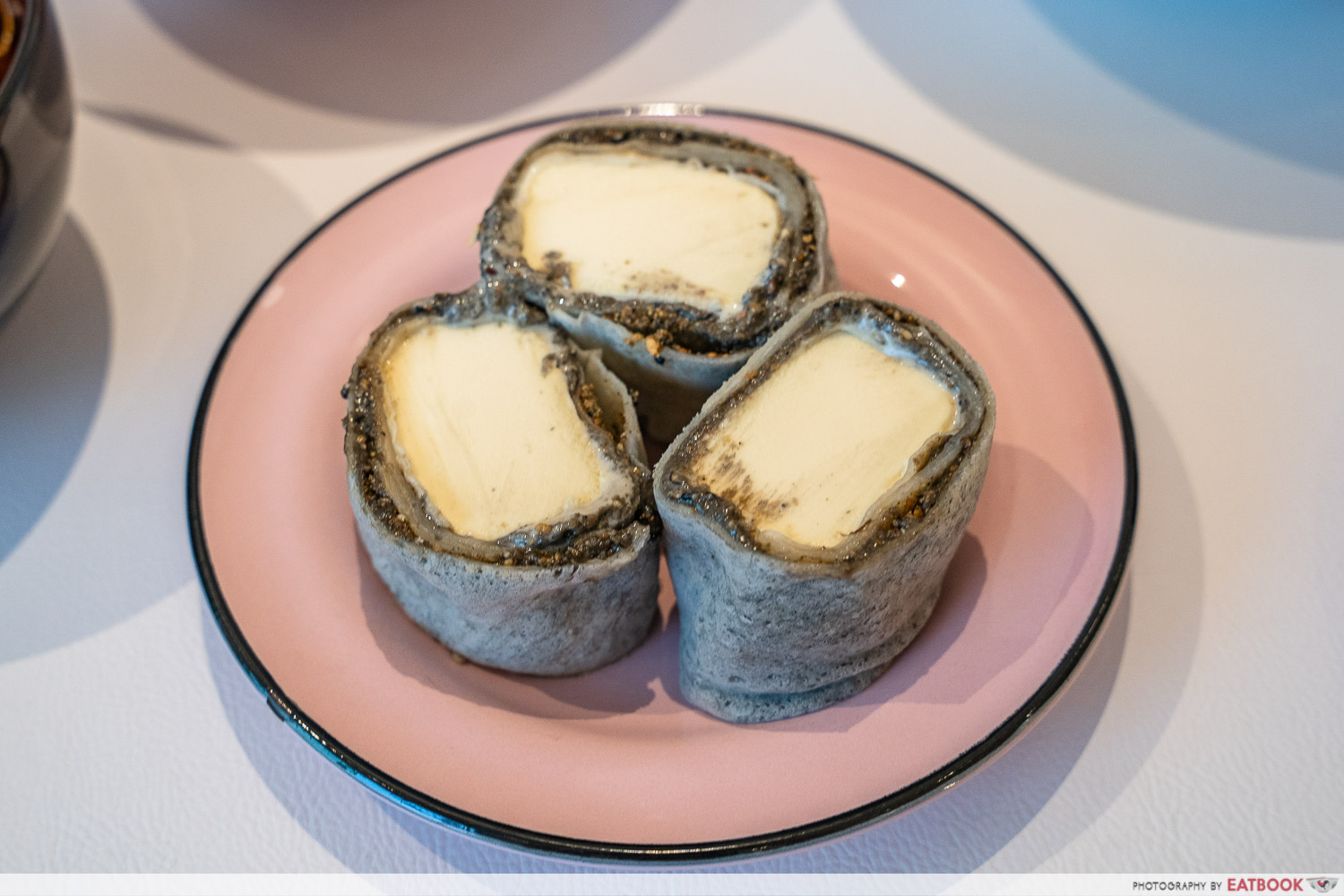 We recently shared a list of black sesame desserts in Singapore—this Black Sesame Ice Cream Roll ($6.90++) is a less divisive take on the Peanut Ice Cream Roll ($6.90++) that we previously tried.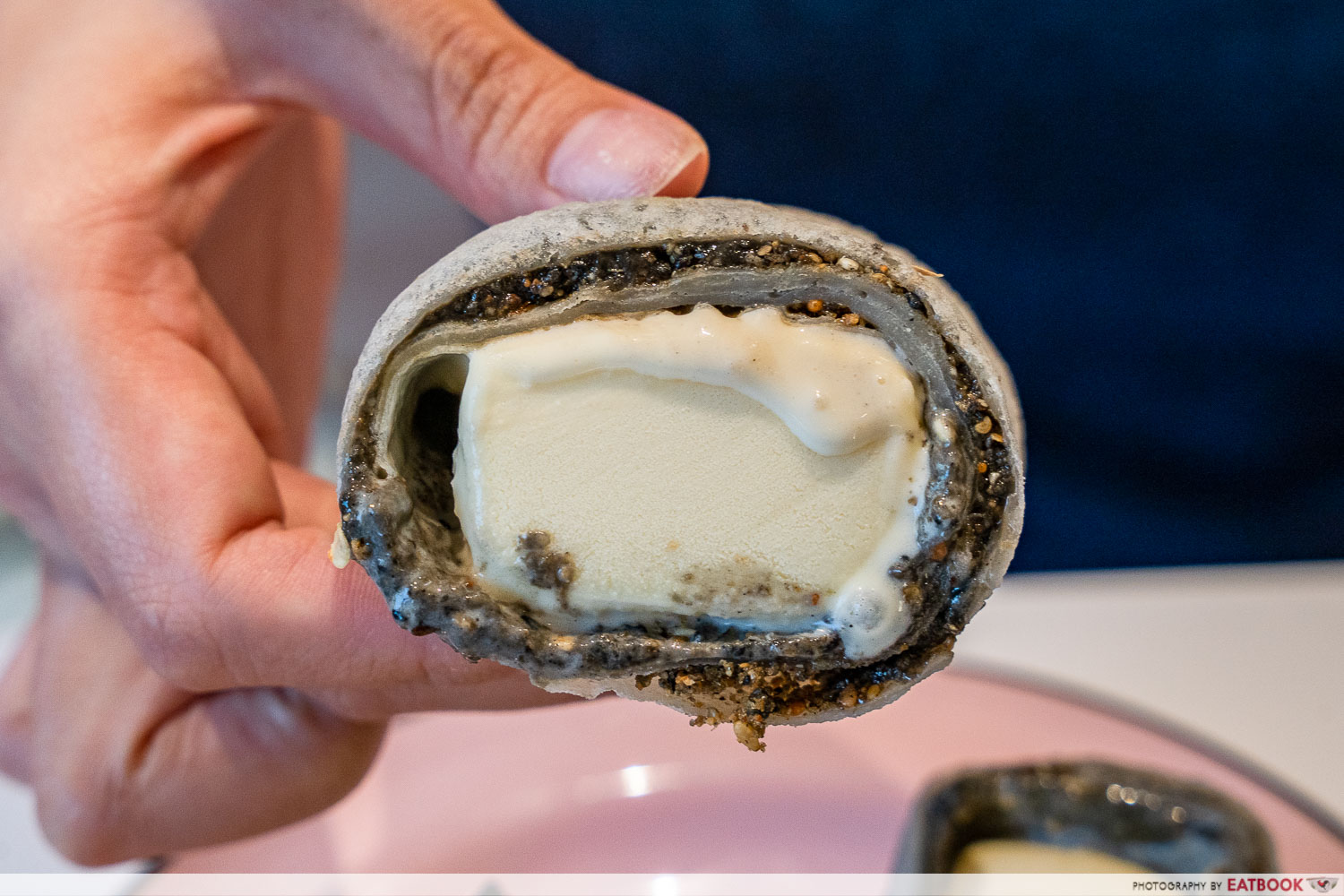 They've taken out the fresh coriander and replaced the coarse-ground peanuts with a house-made black sesame paste that's equal parts nutty and creamy, but still wrapped in a popiah-like skin. It's a messy affair, but tasty.
For more Taiwanese eats, check out Want Food Taiwanese Delights Food in Chinatown and Holland Village, with legit lu rou fan and oyster mee sua. Otherwise, we've got a guide to Taiwanese food in Singapore.
Website | Full list of outlets
Want Food Taiwanese Delights Review: Cosy Cafe With Lu Rou Fan And Oyster Mee Sua Below $10 In Chinatown
Photos taken by Tan Jia Hui.
This was a media tasting at Abundance.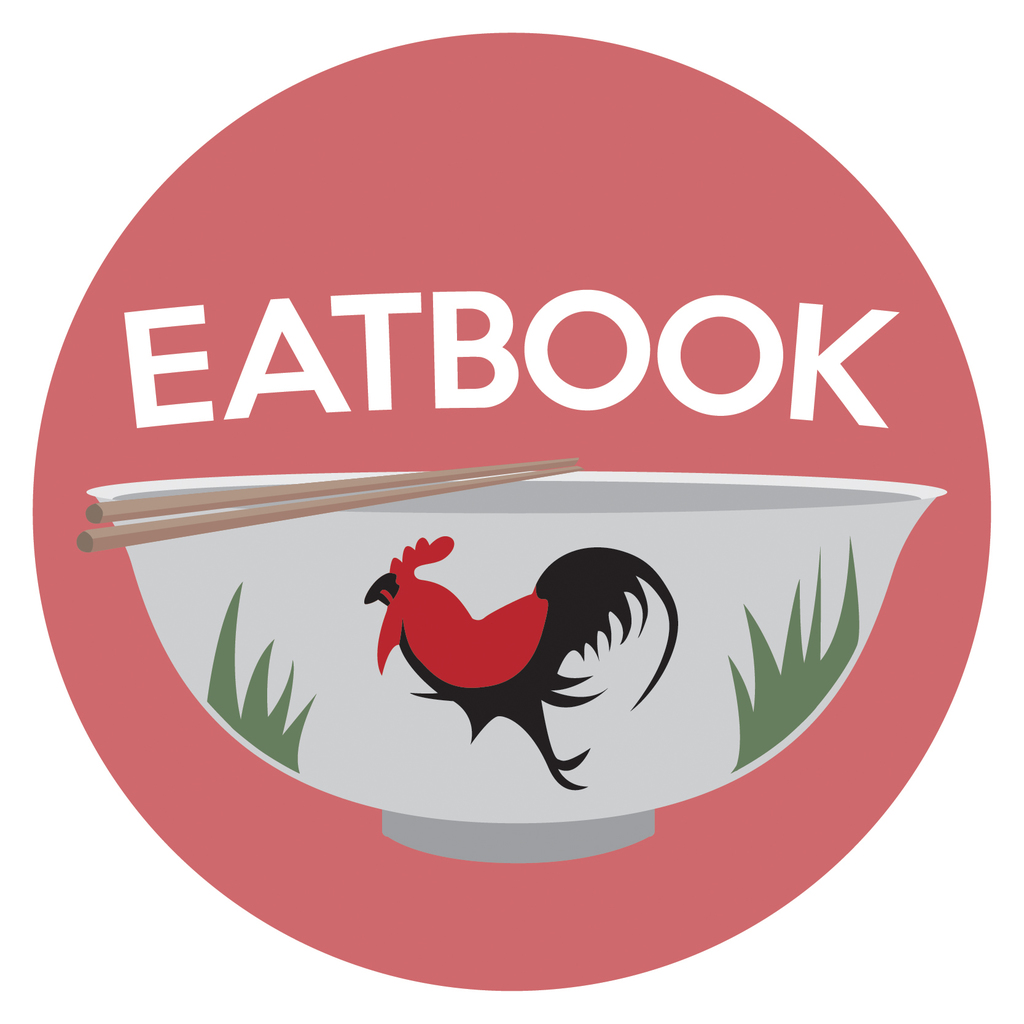 Drop us your email so you won't miss the latest news.