---
Affordable vegetarian restaurants around Singapore
---
When I was younger, my mum used to dapao vegetarian bee hoon for me on weekends. Despite it being meat-free, the beehoon was so flavourful I didn't feel like I was missing out on anything. So my perception of vegetarian food has always been pretty positive, and I go for meat-free meals regularly now. If you're like me, and are looking to expand your list of vegetarian spots to visit, here are 10 affordable vegetarian restaurants to start off your veggie food hunt!
---
1. SunnyChoice Cafe
---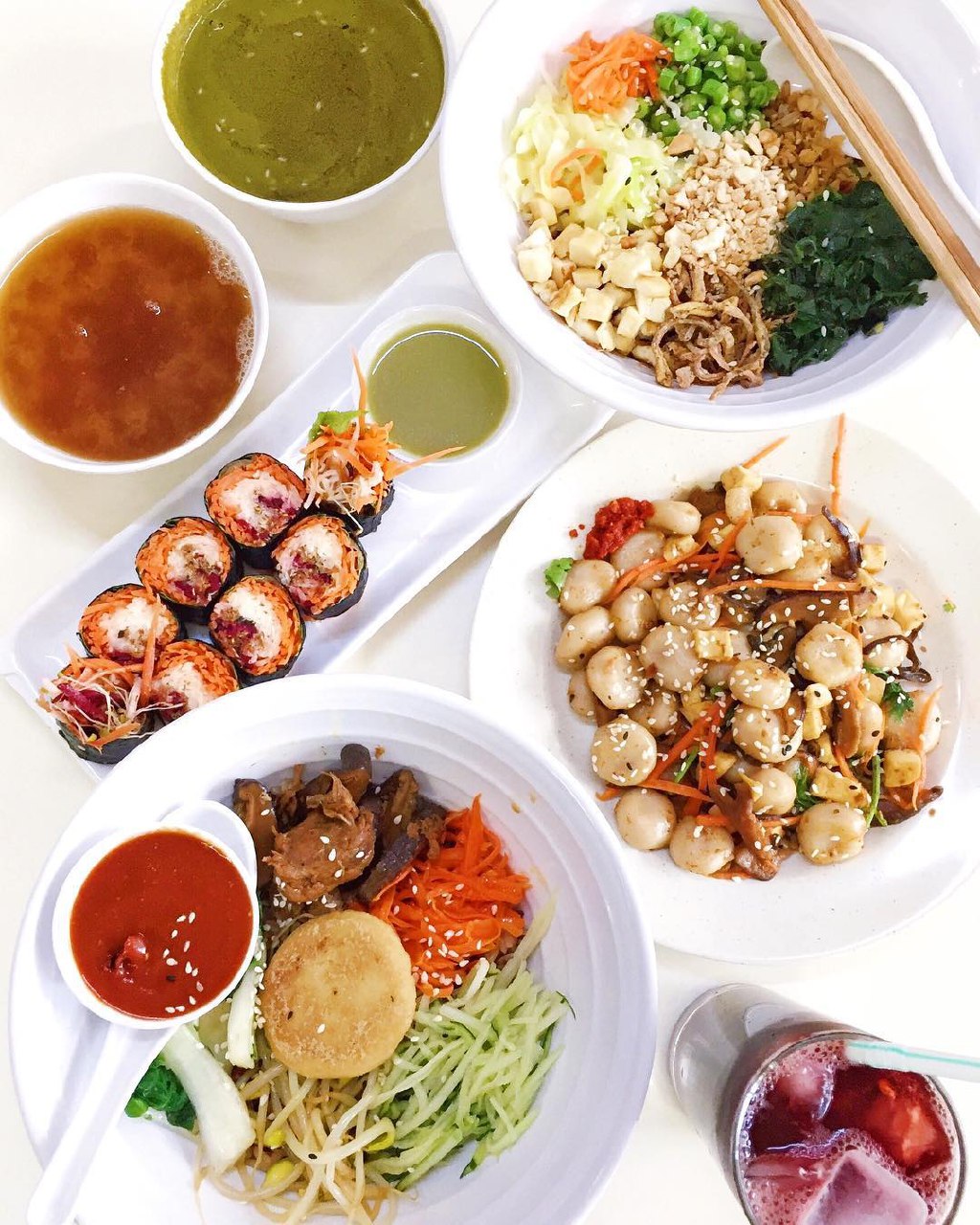 Image credit: @serenesayyian
Both a vegetarian cafe and an organic store, everything on the menu at Sunny Choice is priced affordably under $10. Here, the focus is less on mock meats and more on fresh organic produce, so you'll find dishes such as Hakka Lei Cha Fan ($7.50) and Vegetable Sushi ($6.50). The latter is stuffed with carrots, alfalfa sprouts, and lettuce, and served with a wasabi soy sauce dressing.
Address: 434 Upper Bukit Timah Road, The Rail Mall, Singapore 678060
Opening hours: Daily 10:30am to 9pm (last order at 8:30pm)
Tel: 6892 2383
Website
Full list of outlets
---
2. Grove
---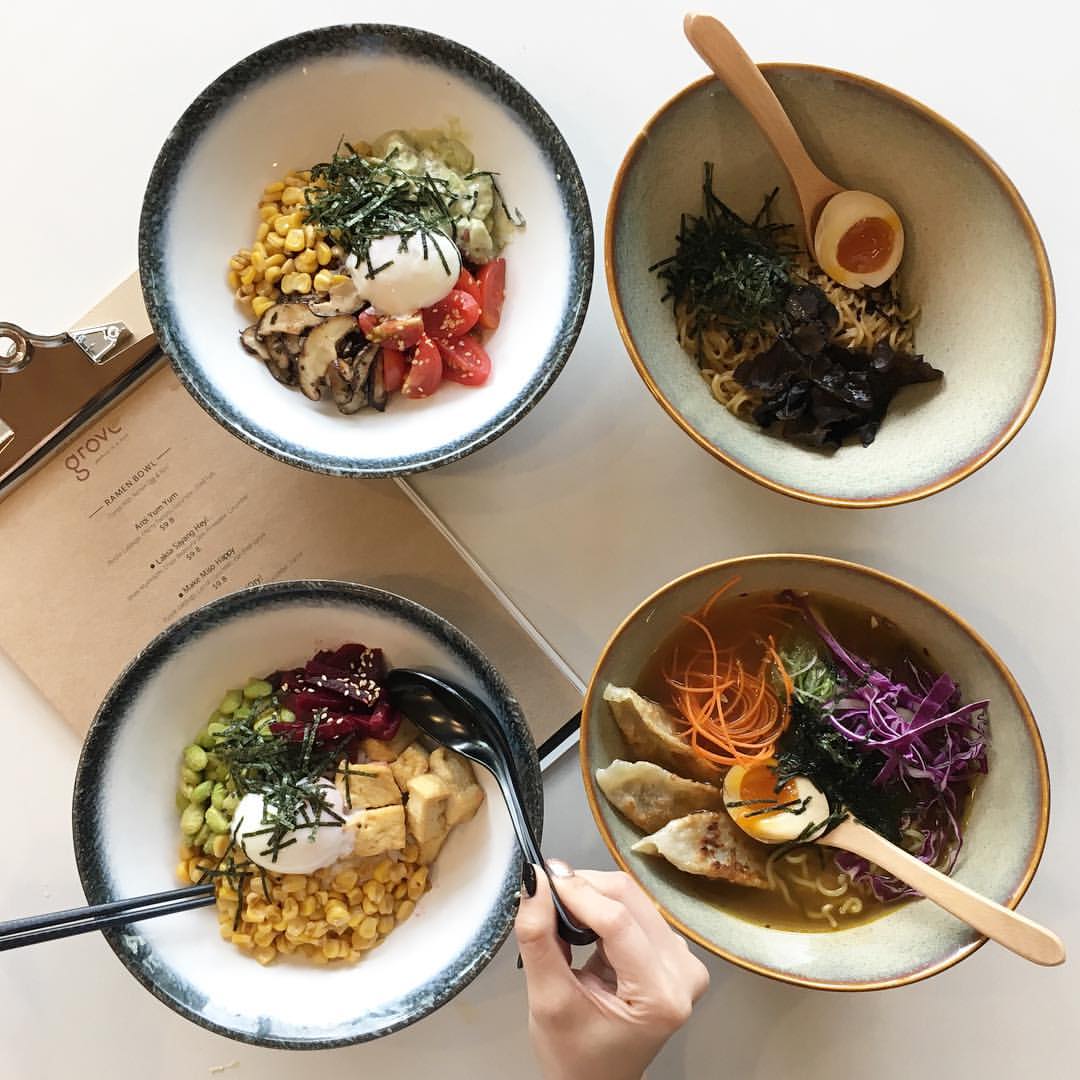 Image credit: @grove.singapore
The brainchild of Elemen, Grove is a relatively new restaurant located at Waterway Point. Known for their trendy and innovative take on vegetarian food, you'll find dishes incorporated with the latest food trends such as Signature Dry Truffle Ramen ($8.80) tossed with house-made truffle sauce. You can also customise your own Bento Box ($7.80) by choosing a main and two vegetable sides, along with sesame or brown rice. Complete your meal with a bottle of Layered Fruit Juice ($3.80) that's both a treat for your eyes and taste buds!
Address: 83 Punggol Central, #02-21, Waterway Point, Singapore 828761
Opening hours: Daily 11am to 9:30pm
Tel: 6385 8874
Website
---
3. nomVnom
---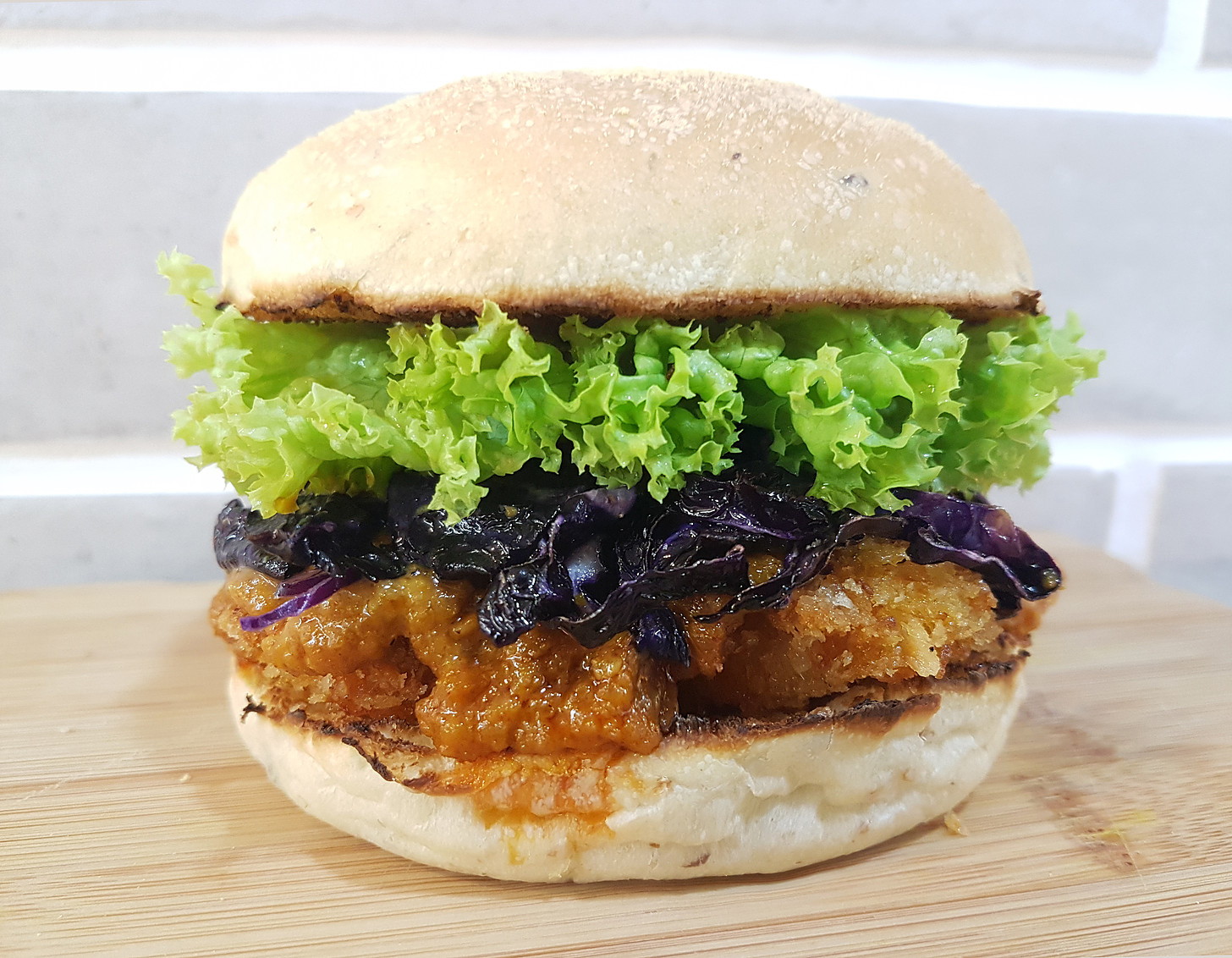 Image credit: @nomVnom
Dive into hearty burgers at nomVnom, a modern restaurant dishing out vegetarian, fusion grub. For a spin on a hawker dish, go for their Otah Otah ($6.50), a burger made with spicy seaweed soy patty, special mayo, and slices of Japanese cucumber. Other pocket-friendly burgers on the menu include Purpurish QQ Burger ($8.90), Dhall Fusion ($7.90), and QQ Cheezy ($8.90) that's made with cashew nut cheese. A must-have side here is their Yam Fries + Date Dip ($6.50). 
Check out more affordable burgers below $10 found around Singapore!
Address: 6 Eu Tong Sen Street, #B1-44, Singapore 0591817
Opening hours: Daily 10am to 10pm
Tel: 6224 4996
Website
---
4. Yes Natural
---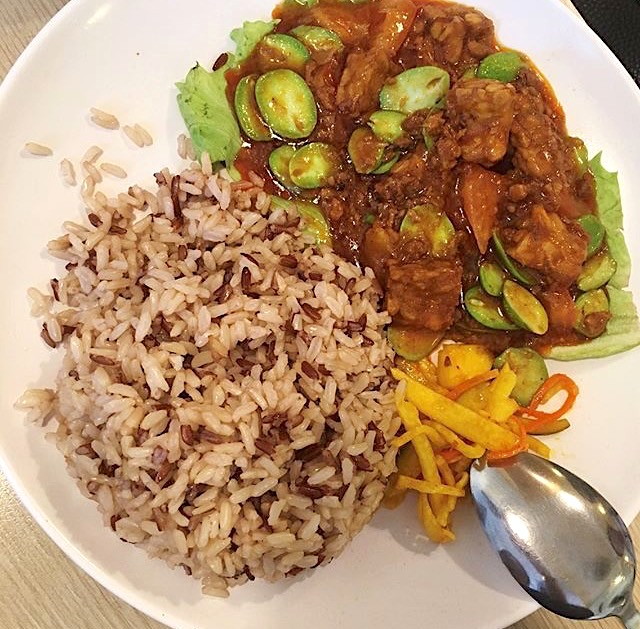 Image credit: @veggieple
Yes Natural has a range of healthy, vegetarian mains on the menu, all priced affordably under $10. Nut lovers can tuck into a heart-healthy bowl of Fresh Veggie Noodles in Almond Sauce ($6). Their Sambal Petai Brown Rice Set ($7) and Three Mushrooms Brown Rice Set ($7) are also comforting options that can certainly fill you up.
Address: 57 Lorong 27 Geylang, Singapore 388184
Opening hours: Daily 11am to 2:30pm, 5pm to 9:30pm (last order at 8:45pm)
Tel: 6741 1580
Website
---
5. Yuan Vegetarian Bistro

---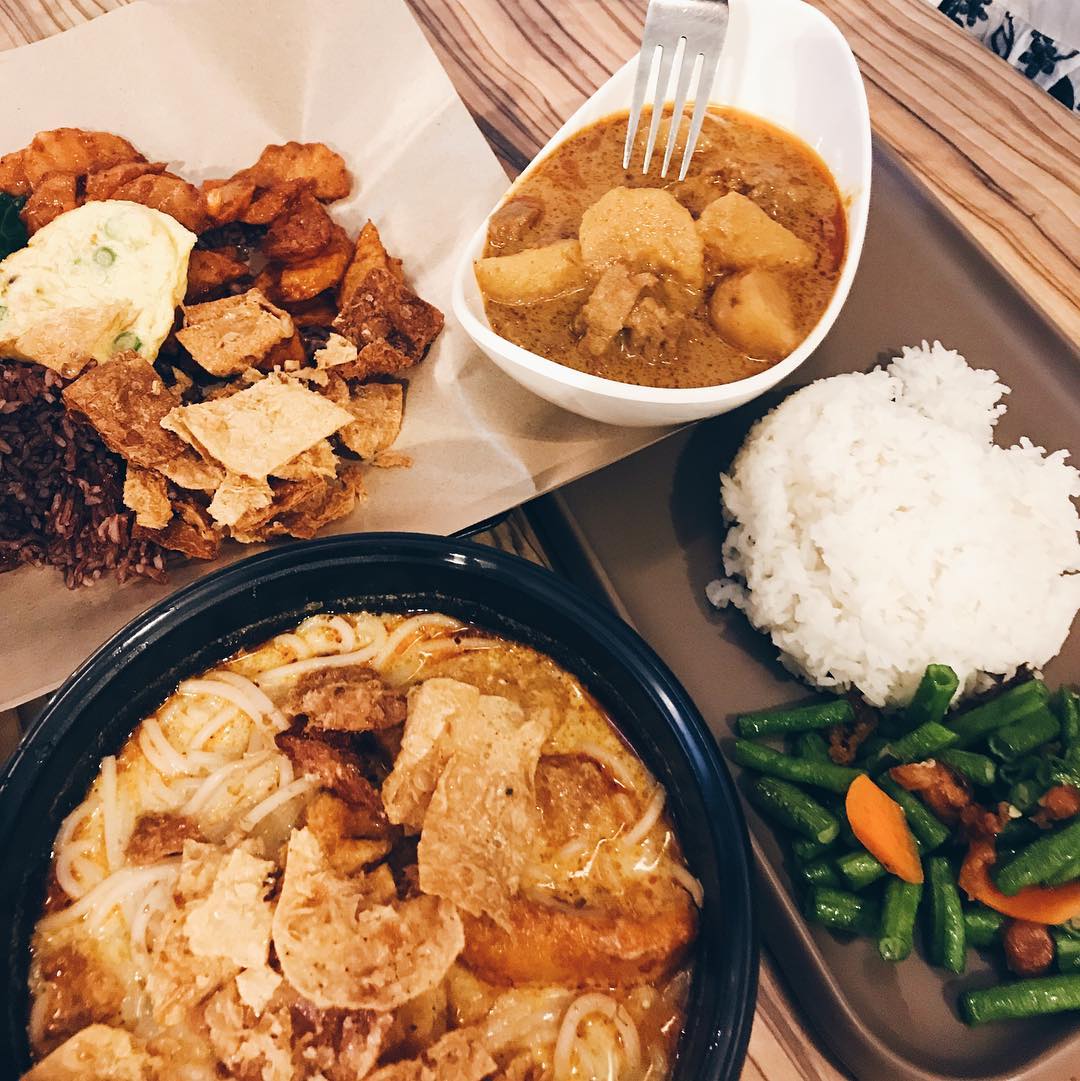 Image credit: @hangrytrio
The extensive menu at Yuan Vegetarian Bistro covers everything from rice and congee served in stone pots, to stir-fries and Western options. Adventurous eaters should go for Cheese Ramen ($9.90), which is noodles served with a boiled egg and vegetables, topped with parmesan cheese. As for those who love a little heat in their food, their Spicy Mala Goreng ($8.50) and Laksa Goreng ($6) are dishes not to be missed.
Address: 2 Kallang Avenue, #01-07, CT Hub, Singapore 339407
Opening hours: Mon-Sat 10:30am to 9pm
Tel: 9687 8535
Website
---
6. Gokul Vegetarian Restaurant
---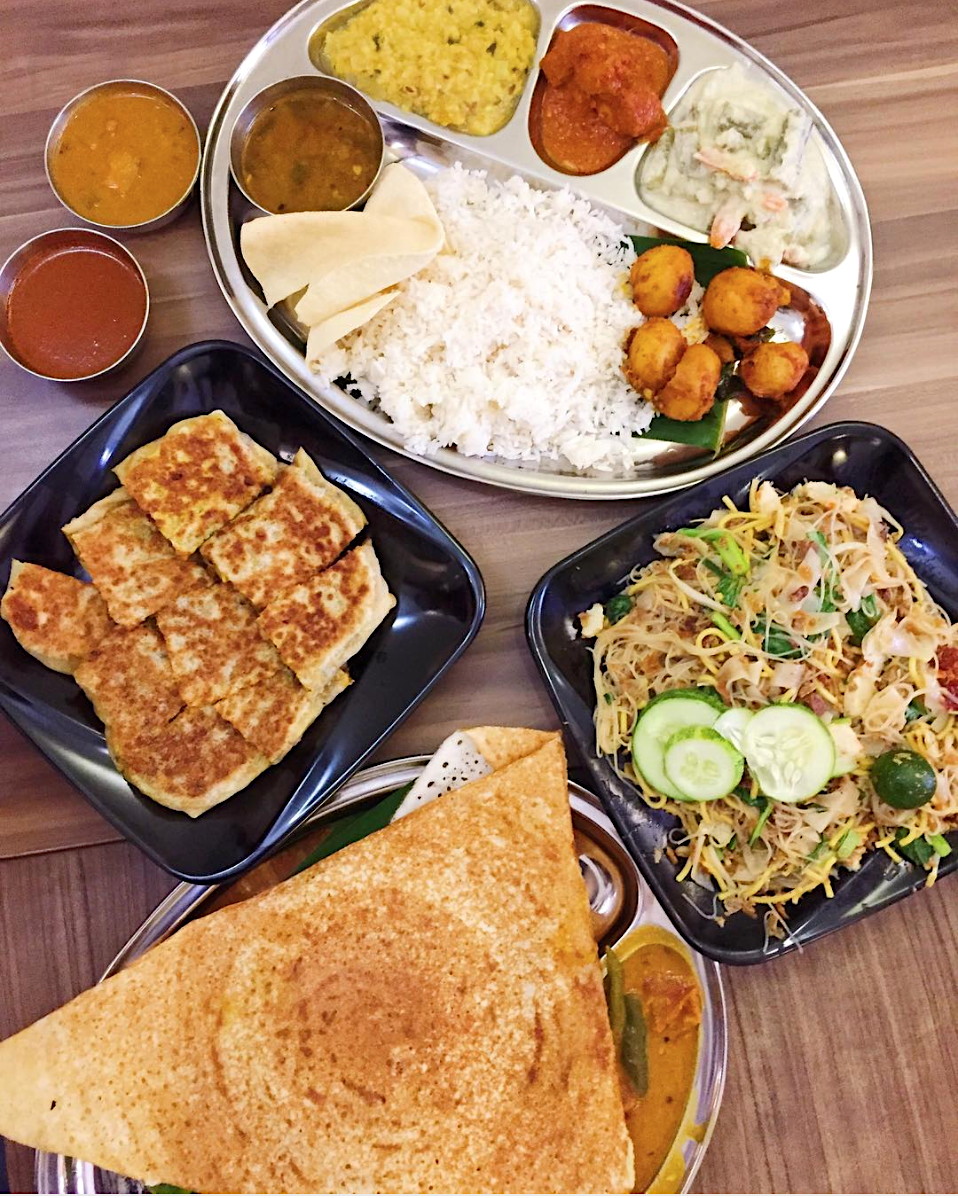 Image credit: @serenesayyian
The menu at Gokul Vegetarian Restaurant is very comprehensive, with most of their dishes priced affordably below $10. If you're spoiled for choice, go for The Gokul Special Hokkien Mee ($8), which is a combination of beehoon, yellow noodles, and kway teow stir-fried with a fragrant sauce. For a lighter meal, they have seven types of dosa, including Rava Dosa ($6), a South Indian crepe made with a batter of semolina, rice flour, cumin seeds, and various spices.
Address: 19 Upper Dickson Road, Singapore 207478
Opening hours: Daily 10:30am to 10pm
Tel: 6396 7769
Website
Full list of outlets
---
7. New Green Pasture Cafe

---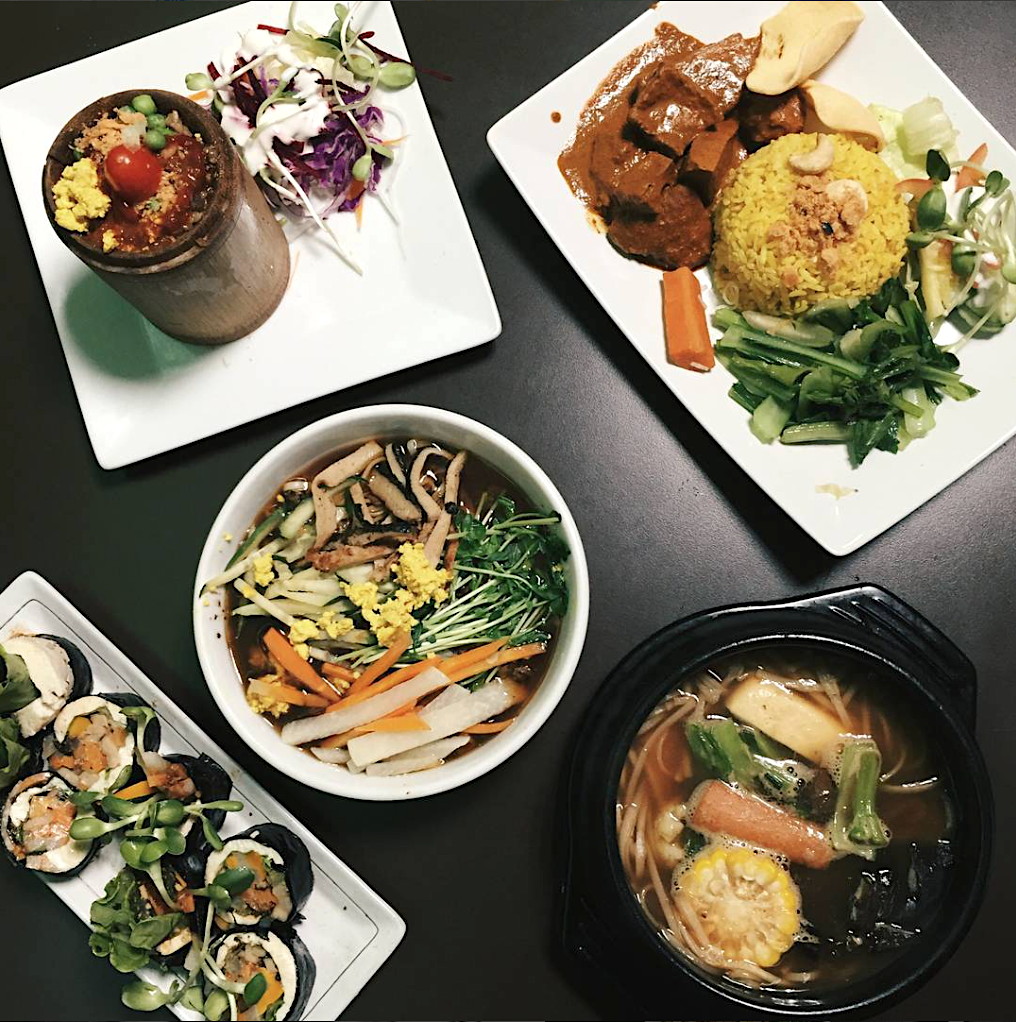 Image credit: @heymacareyna

At New Pasture Green Cafe, you'll find a range of healthy salads, soups, hand rolls, sandwiches, rice sets and noodles. It's not often you'd find bamboo rice in Singapore, and their version features nutritious brown rice and a medley of vegetables stuffed into bamboo, with a side salad dressed with vegan mayo, all for $9. On cold days, warm your tummy up with Penang Laksa ($7.50) and Zha Jiang Noodle ($9).
Address: 190 Middle Road, #04-22, Fortune Centre, Singapore 188979
Opening hours: Tue-Sun 11am to 8pm
Tel: 6336 8755
---
8. D'Life Bistro and Cafe

---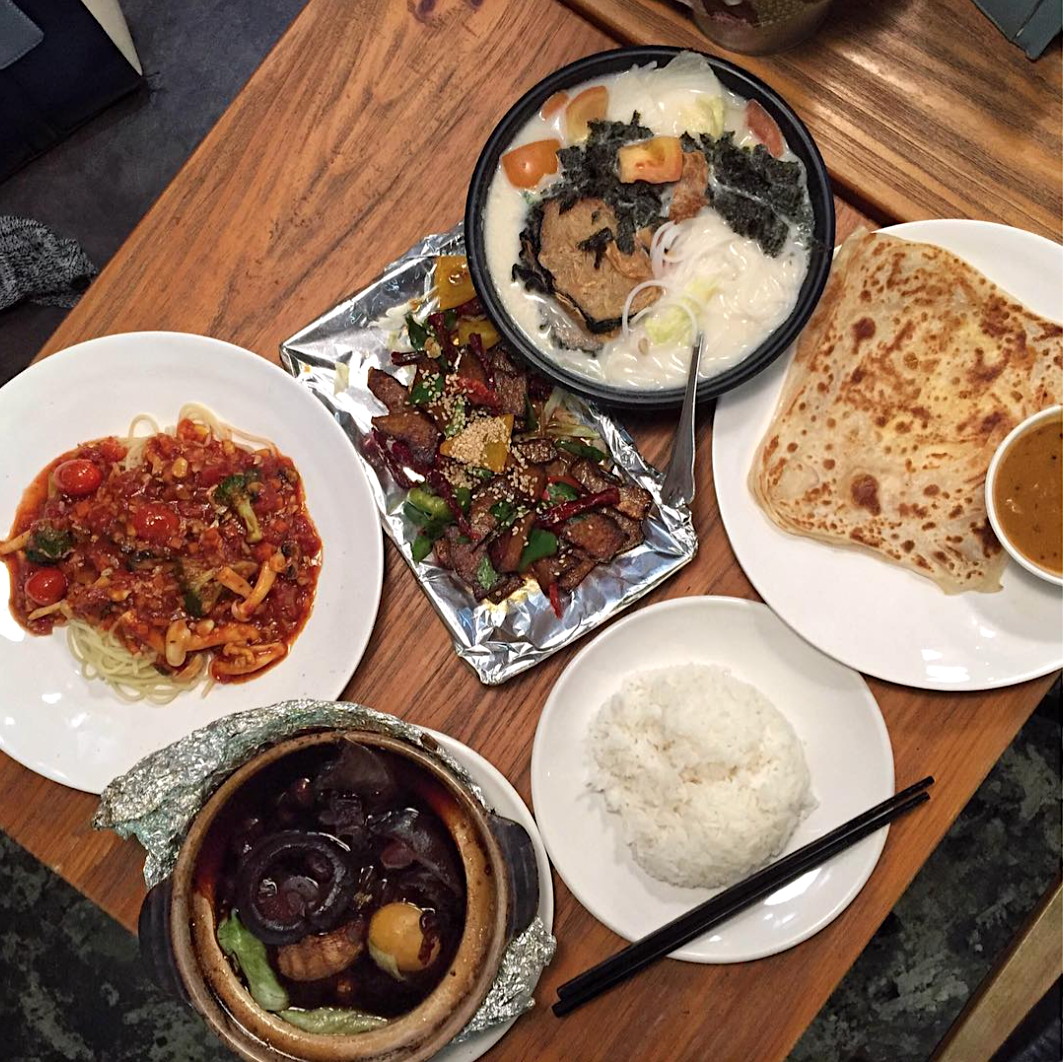 Image credit: @perctingz
D'Life Bistro and Cafe is a lacto-ovo vegetarian cafe with a couple of vegan options. Their menu has a mix of Asian and Western fare so you'll find a range of pasta, pizza, as well as zi char items such as Fried Sheng Mee ($5.50), KL Style Noodle ($5), and D'Life Signature Fried Rice ($8.90).
Address: 428 Jurong West Avenue 1, #01-256, Singapore 640428
Opening hours: Daily 10:30am to 10pm
Tel: 6635 7282
Website
---
9. Time's Vege
---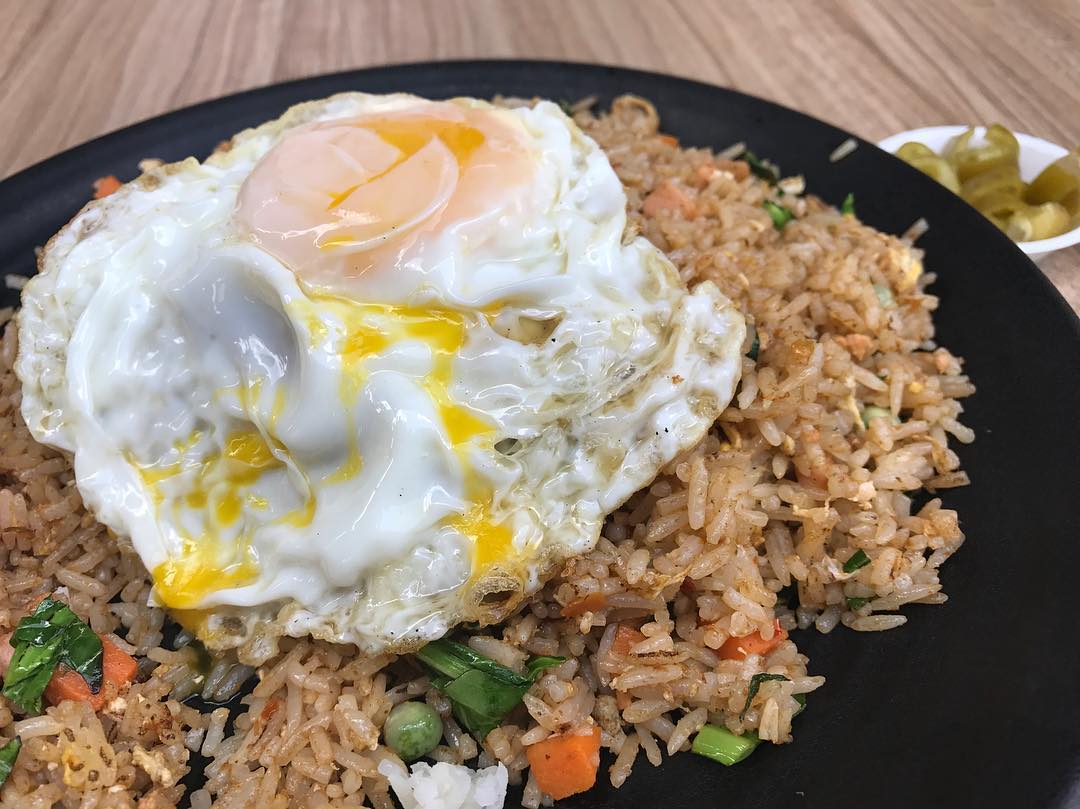 Image credit: @zen_0711
Those in the West have another vegetarian joint to head to for #meatlessmondays. Newly opened in June this year, Time's Vege is a double-storey restaurant that's a stone's throw away from West Mall. With a menu largely centered around zi char fare, the rice and noodle mains here are priced affordably from $3.50 to $5.50. Tuck into dishes such as Assam Fish Rice ($5.50), Xiang Chun Fried Rice ($4.50), and Very Own Fish & Chips ($7).
Address: Blk 643 Bukit Batok Central, #01-44, Singapore 650643
Opening hours: Daily 10am to 10pm
Tel: 6909 5344
---
10. Blue Bistro SG Cafe
---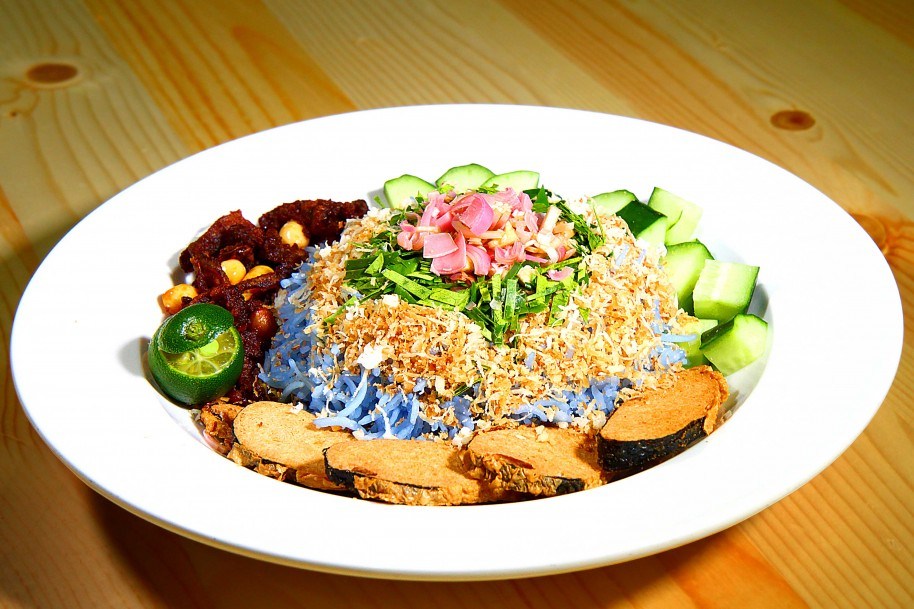 Image credit: Blue Bistro SG Cafe
The menu at Blue Bistro SG Cafe has both Asian and Western dishes, and a rice or noodle main here will set you back about $5 to $6. They have rice sets served on a rotational basis, and if you're here on a Monday, check out their Signature Blue Rice Set ($6) prepared in a Kelantanese-Thai style. The dish is a delight for the eyes, with long-grain basmati rice dyed blue from the use of blue pea flowers, accompanied by air-fried vegetarian fish, boiled okra, and house-made sambal.
Address: 175 Bencoolen Street, #01-49, Burlington Square, Singapore 189649
Opening hours: Mon-Fri 8:30am to 6pm. Closed on public holidays.
Tel: 6238 8676
Website
---
Say yes to #meatlessmondays
---
With so many tasty and affordable vegetarian options around Singapore, going meat-free is as easy as ABC. For those looking for vegan food, check out these vegan places in Singapore!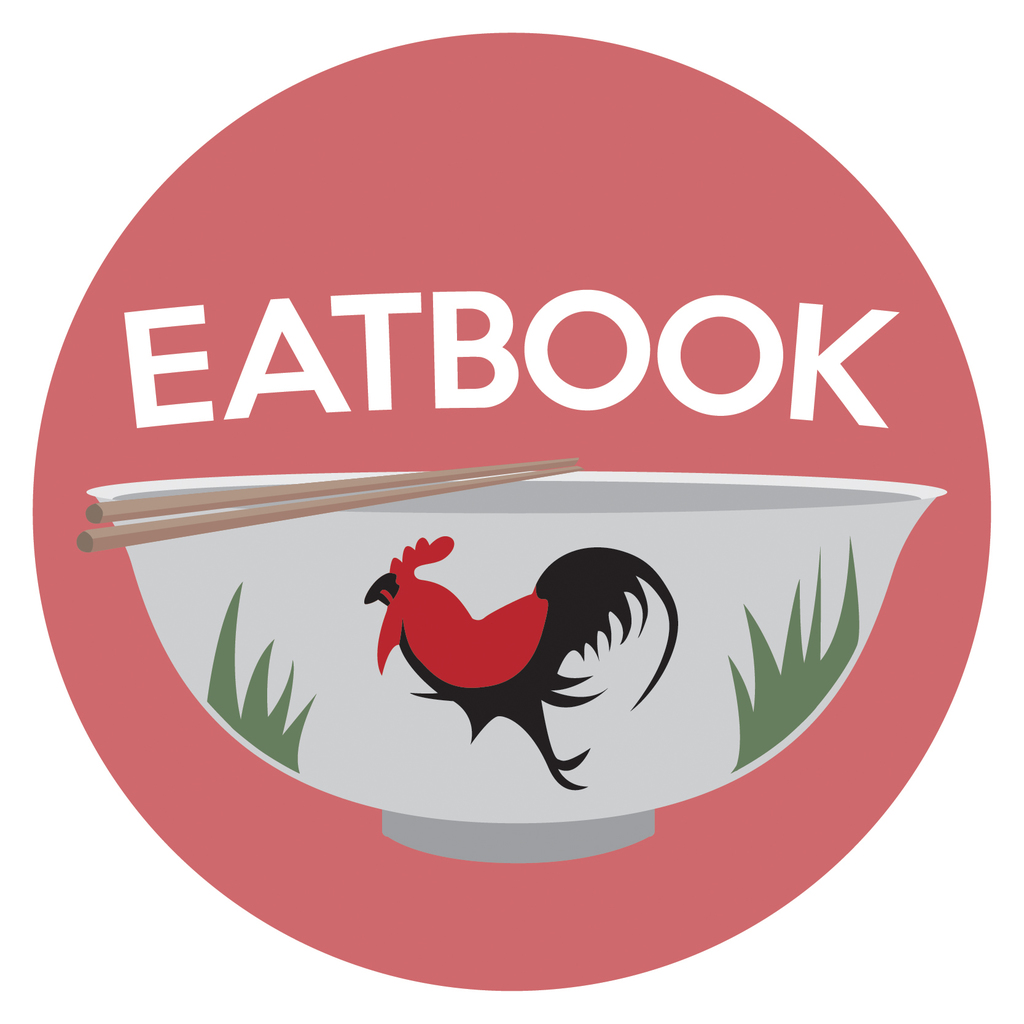 Drop us your email so you won't miss the latest news.