---
Affordable burgers to satisfy your hunger
---
At the mention of burgers, two kinds of it come to mind – the cheap but common ones from fast food joints, and the ridiculously overpriced ones from fancy restaurants. If you are a burger lover like me and are sick and tired of those two typical types of burgers, here are eight places that serve delicious and affordable burgers at less than $10!
---
1. Burgs by Project Warung
---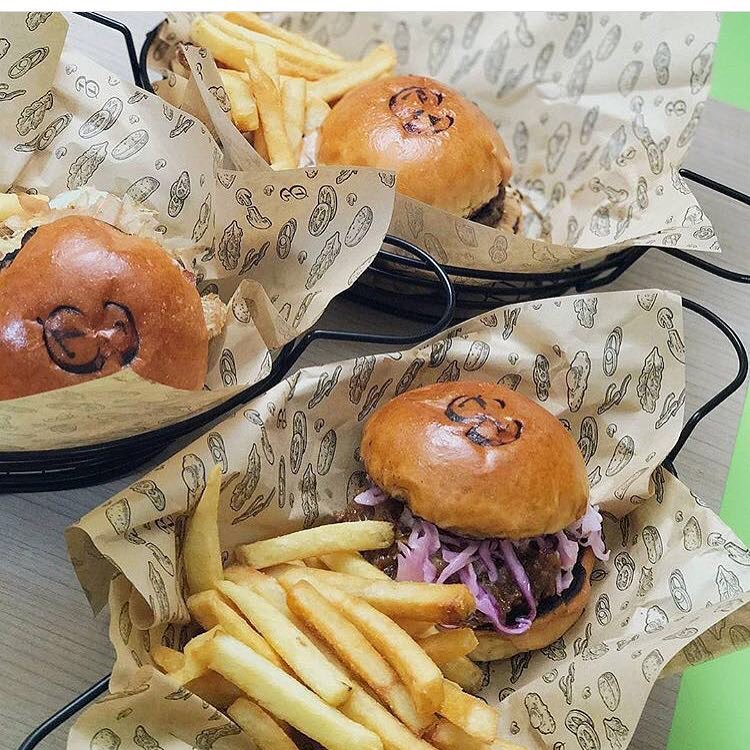 Image credit: @projectwarung
Found in Golden Mile Food Centre, Burg by Project Warung is a halal eatery that serves cheap and good burgers. For as low as $5.50, you can get The Classic, a beef burger with caramelised onions and American cheese. The most expensive burger of the six that they offer, Burg's Bacon & Cheese Burger, is a mere $7, and another interesting choice would be Nacho Fish & Chips Burger ($6). Each burger comes with a side of thick-cut fries, and you can also go for their Truffle Fries ($5) if you're looking for a side to share. Be sure to visit the stall early, as they are known to finish selling the burgers about an hour before their closing time!
Address: 505 Beach Road, #B1-24, Golden Mile Food Centre, Singapore 199583
Opening hours: Daily 11:30am to 8:30pm
Tel: 9154 4038
---
2. Wolf Burgers
---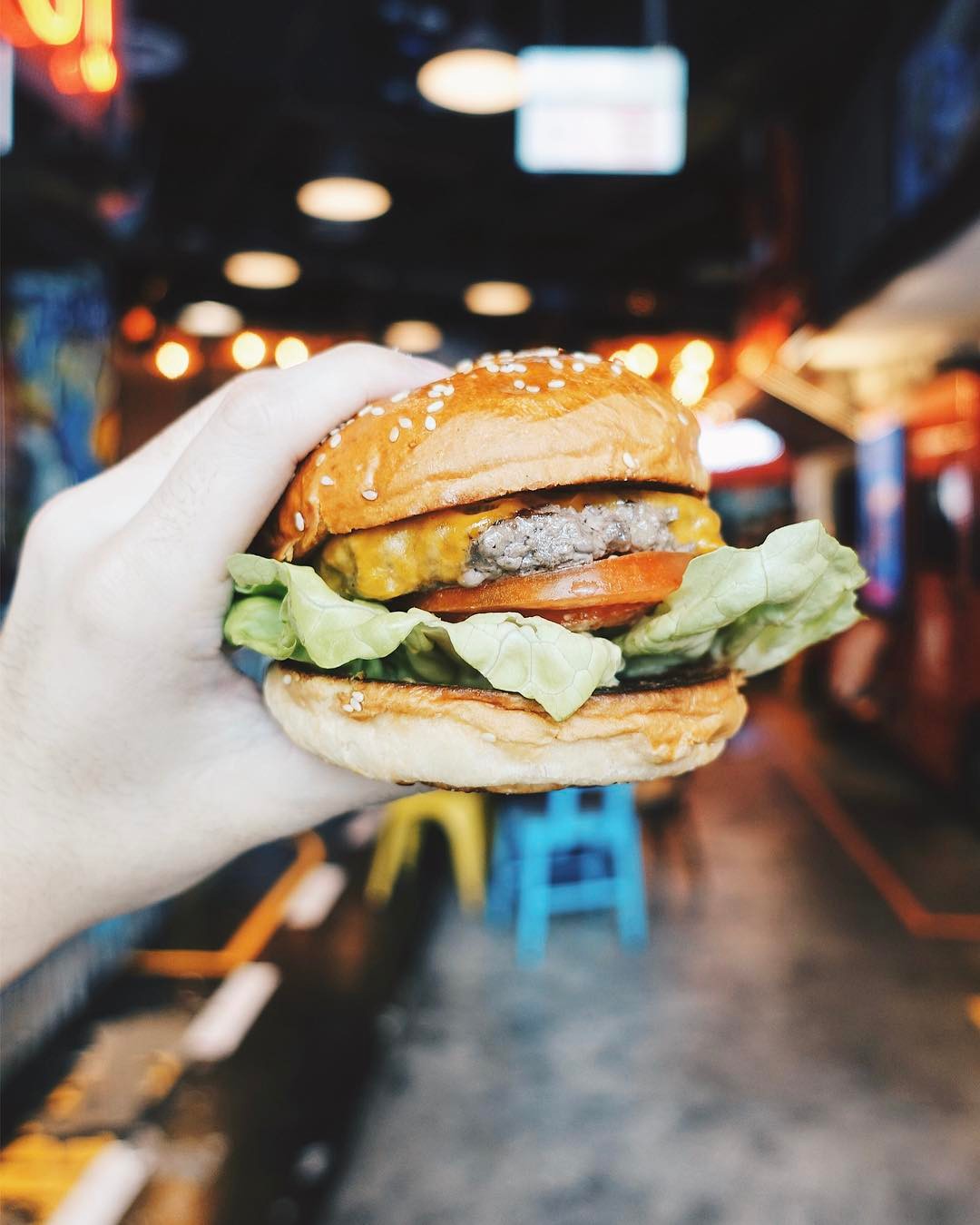 Image credit: @wolfburgersg
Starting with their first branch in Pasarbella at Suntec City, Wolf Burgers specialises in burgers, fries, and milkshakes. At nett prices, you can indulge in their Teriyaki Chicken Burger ($7.90), Wolf Burger Burger ($9.90), and Salted Egg Fried Chicken Burger ($9.90), a burger that's drizzled with creamy salted egg yolk sauce. At a slightly higher price of $14.90, hungry ones can also go for Wolf Wagyu, which is a burger made of a thick juicy wagyu patty, aged cheddar and caramelised onions. Fries of various flavours including s'mores, truffle, and kimchi cheese are also popular sides to round off your meal with!
Address: 3 Temasek Boulevard, #459-461, Suntec City, Singapore 038983
Opening hours: Daily 11:30am to 9:30pm
Website | Full list of outlets
---
3. Hambaobao
---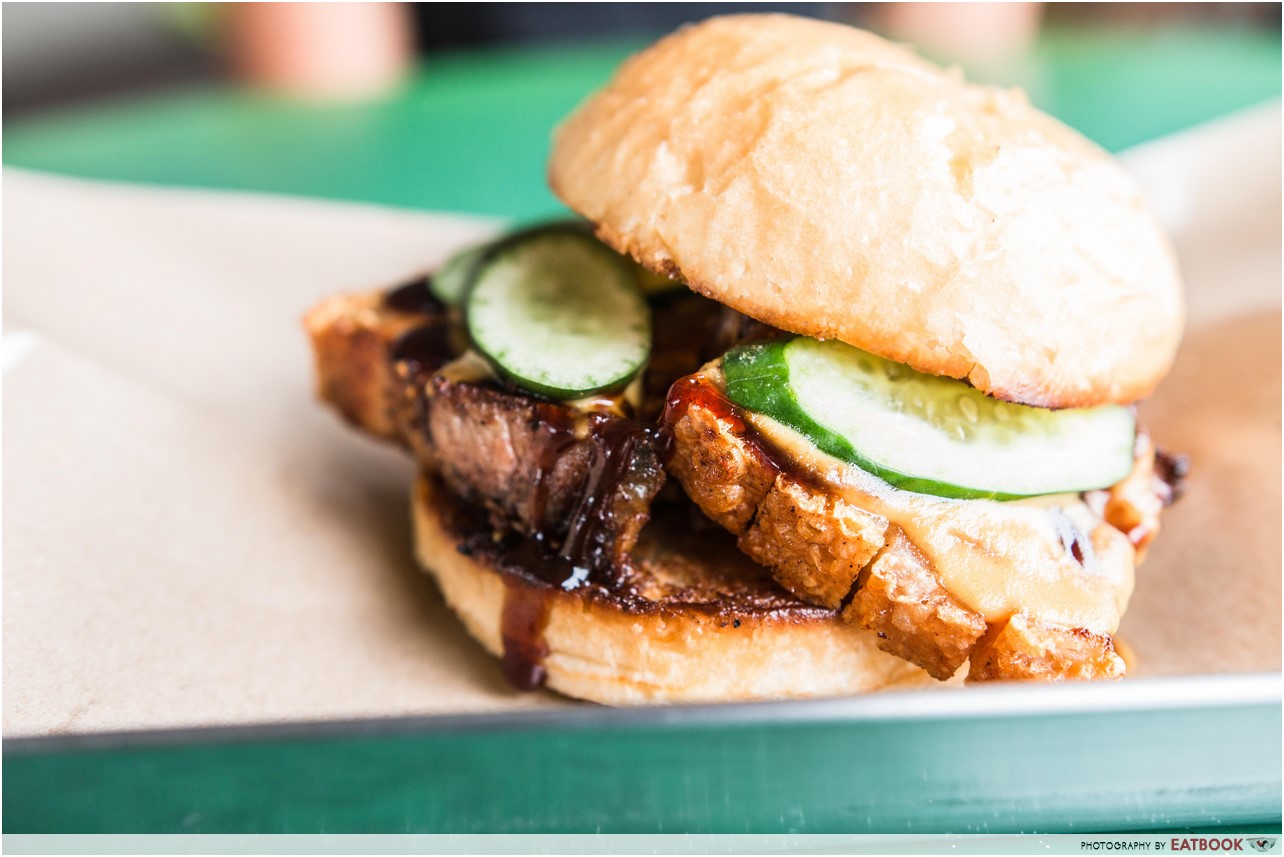 Tucked in Beauty World Centre is Hambaobao – a humble joint selling gourmet burgers at affordable prices. Lay your hands on their Crispy Pork Belly Burger ($5.50), The Classic Beef ($5), and Buah Keluak ($5), a burger comprising of minced chicken, rempah and chap chye. Hand-cut Fries ($1.50) can also be ordered but it is limited to one portion per burger.
Check out our full review of Hambaobao!
Address: 144 Upper Bukit Timah Road, #04-49, Beauty World Food Centre, Singapore 588177
Opening hours: Wed-Fri & Sun 12pm to 6pm
Tel: 9667 5254
Website
---
4. nomVnom
---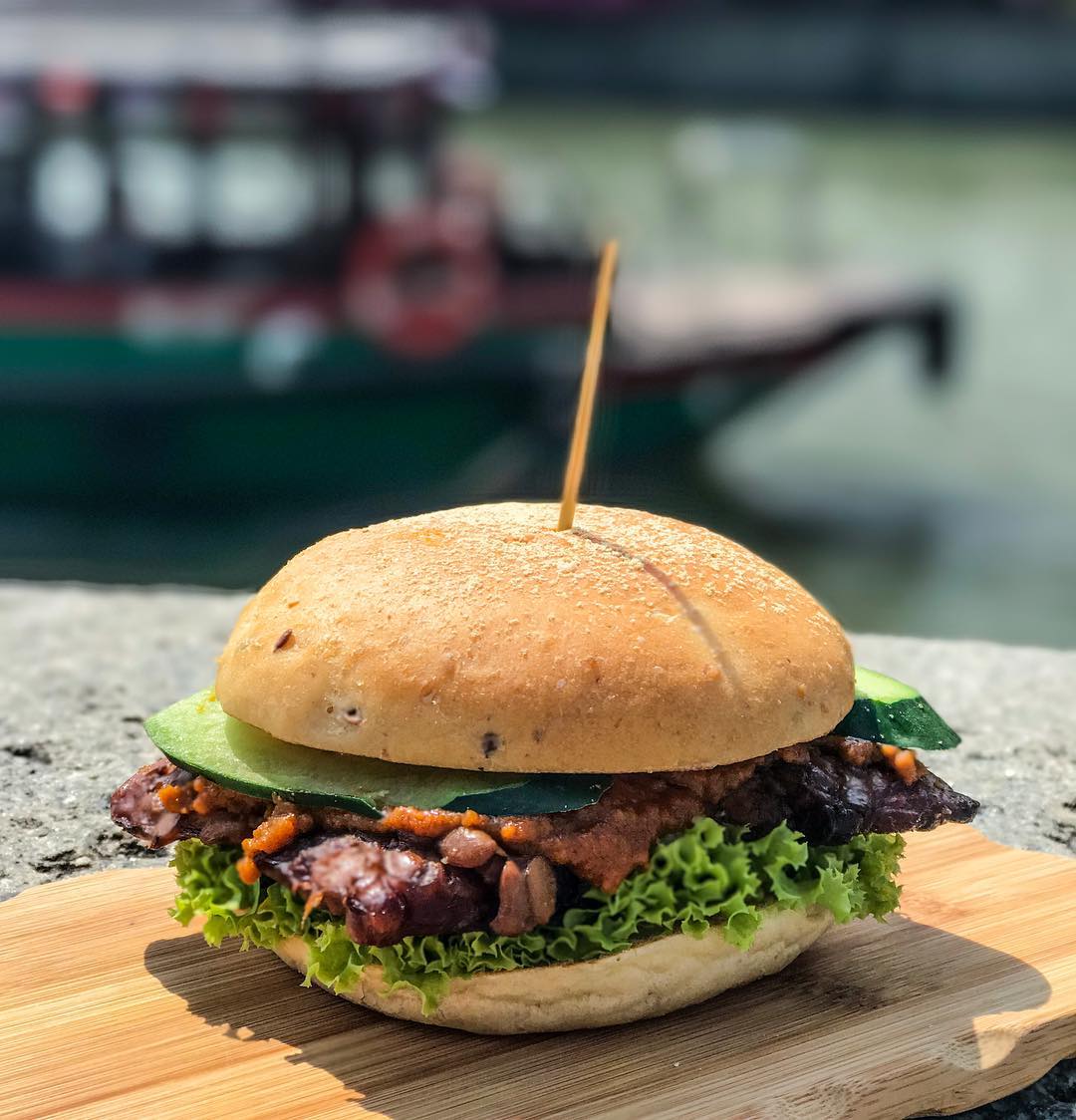 Image credit: @nomvnom_sg
With branches in Clarke Quay and Tai Seng, nomVnom is a vegan burger eatery which focuses on serving healthier burgers at affordable prices. Some of their more popular burgers include Beetroot Hummus ($8.90) and Temptation Satay ($8.90), which is made of marinated tempeh patty. Besides burgers, the eatery also has an extensive list of side dishes such as fries, mushroom fritters, and soups. You can also choose to customise your burgers by replacing the bun with lettuce or adding an additional patty for $3.
Address: 6 Eu Tong Sen Street, #B1-44, Central Clarke Quay, Singapore 0591817
Opening hours: Daily 10am to 10pm
Tel: 9752 6125
Website | Full list of outlets
---
5. Ministry of Burgers
---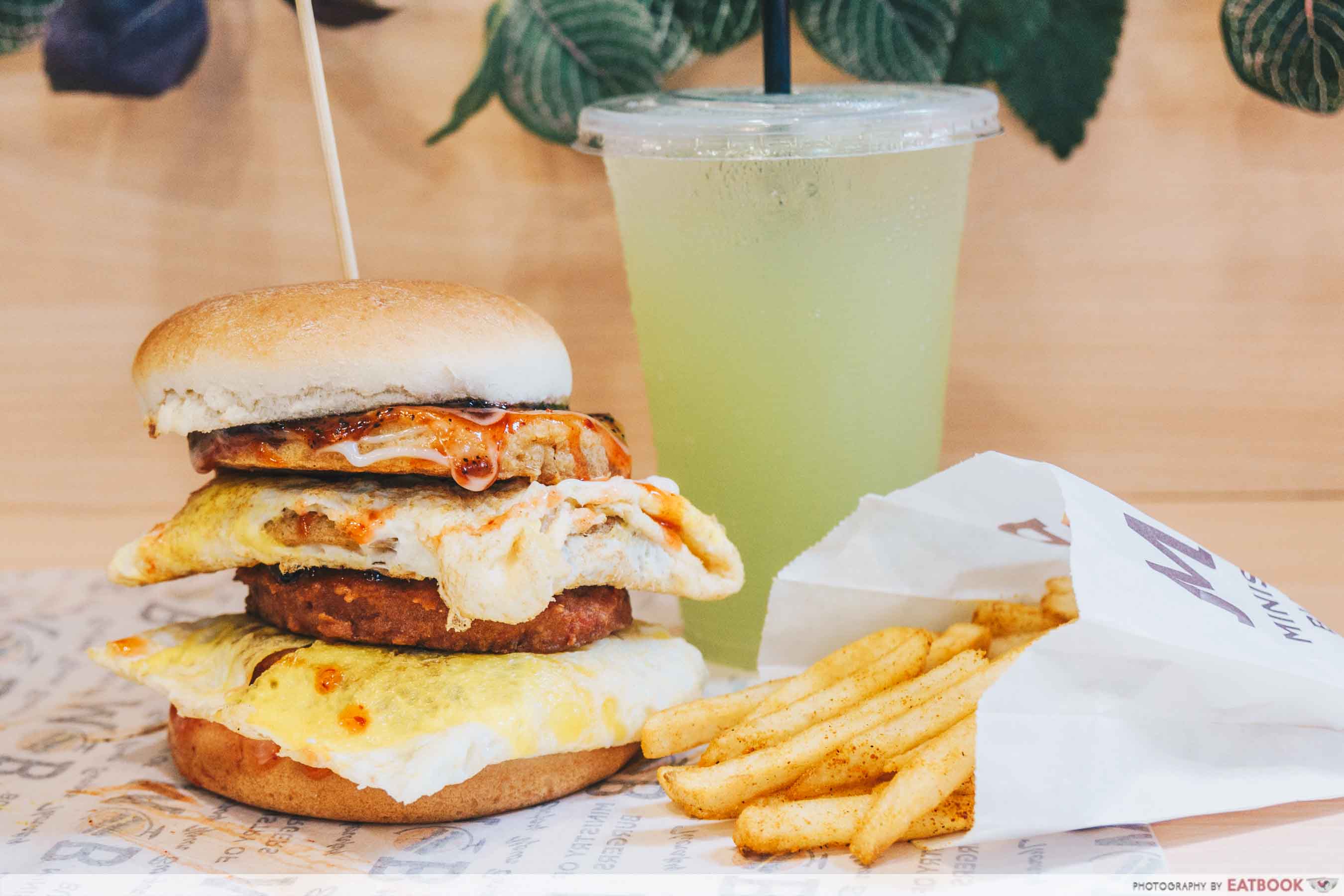 If you're looking to eat Ramly burgers any time you want without hunting for a pasar malam, then Ministry of Burgers is the place to be. Located at White Sands Shopping Centre, this joint serves the usual night market fare we love – at affordable prices. Those with a ravenous appetite can opt for their MoB Thunder ($9.90) which consists of four thick patties, packed between springy buns. If you're a traditionalist, then the wallet-friendly Beef Burger ($3.90) and Egg Benjo ($2.10) will be right up your alley.
Ministry of Burgers Review: Ramly Burger Cafe With Biryani Fries At Pasir Ris
Address: 1 Pasir Ris Central Street 3, #01-30, White Sands Shopping Centre, Singapore 518457
Opening hours: Daily 11am to 10pm
Website
Ministry of Burgers has applied for a halal certification.
---
6. Hammee's
---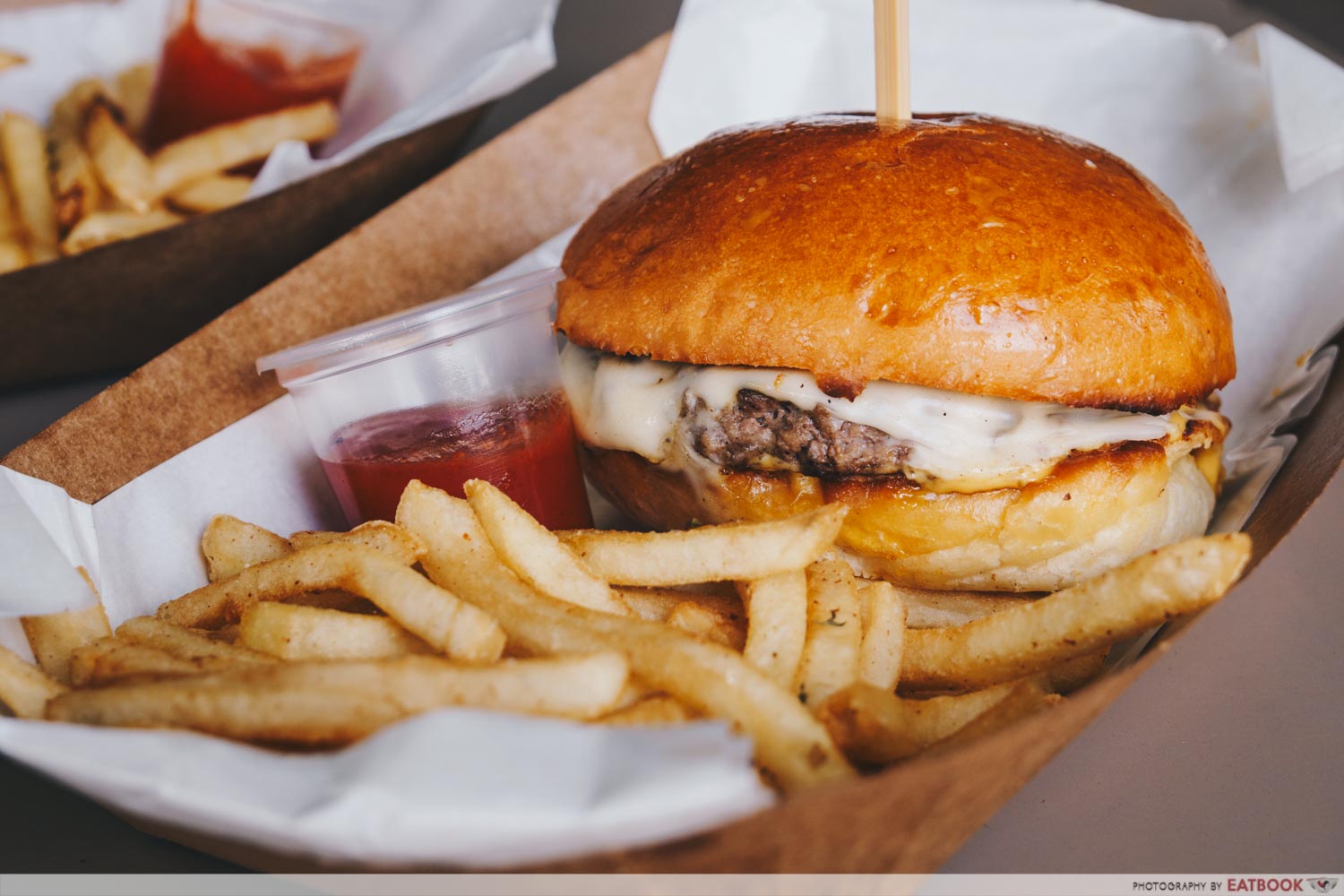 Journey down to Hammee's at Commonwealth and you might be surprised to see that they only sell two items – Signature Beef Cheeseburger ($6) and Spicy Fried Chicken Burger ($5.50). They used to sell buffalo wings and waffles but their burgers got so popular that they've decided to sell them exclusively. The beef burger comprises mixed lean chuck and fatty brisket, increasing its savouriness. On the other hand, the chicken burger contains a whole chicken thigh, topped with homemade coleslaw and chilli sauce.
Hammee's Review: Juicy Handcrafted Burgers That Can Rival Hambaobao's At $6 Or Less
Address: 31 Commonwealth Crescent, #02-93, Commonwealth Crescent Market & Food Centre, Singapore 149644
Opening hours: Tue-Sun 11am to 5pm
Website
---
7. SIMPLEburger Inc.
---
Just as their name implies, ordering at SIMPLEburger Inc. is an easy affair. All the burgers here are customisable and you'll even get free, unlimited vegetable toppings to boot. On their own, the Chicken and Pork burgers cost $8 and $9 respectively. However, you're able to pile on as much tomatoes, relish and onions – making it well worth your money.
SimpleBurger Inc Review: DIY Burger Kiosk Near Chomp Chomp Offers Free-Flow Toppings
Address: 1 Maju Avenue, #B1-21/22, myVillage, Singapore 556679
Opening hours: Daily 10am to 10pm
Tel: 6634 2526
Website
---
8. Burgernomics
---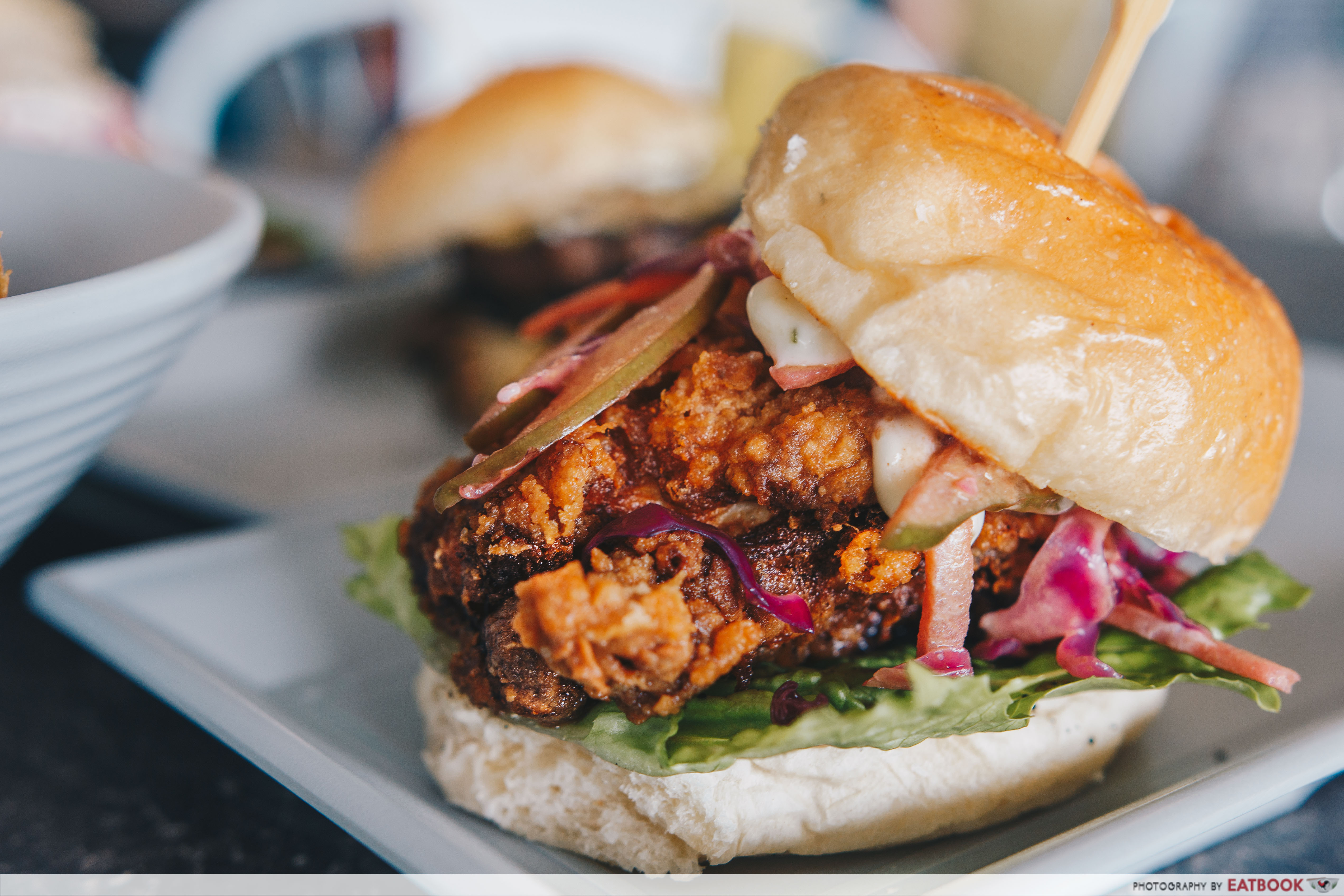 Burgernomics was so good, we included it in our inaugural Top 50 list. Located at Pasir Ris Central Hawker Centre, this stall serves delish burgs that are worth multiple trips. Their Crispy Chicken Burger ($6.50) comprises a thick piece of fried chicken, capped by apple and red cabbage slaw. Despite boasting a crispy exterior, the chicken is still tender and juicy. If you're heading there in a group, be sure to try their Chilli Cheesy Beef Fries ($5) which is smothered in nacho cheese, tomato ground beef and mayo.
Burgernomics Review: Affordable And IG-Worthy Burgers At Pasir Ris Central Hawker Centre
Address: 110 Pasir Ris Central, #02-03, Pasir Ris Central Hawker Centre, Singapore 519641
Opening hours: Daily 12pm to 3pm, 6pm to 9pm
Tel: 9151 8134
Website
Burgernomics is a Muslim-owned eatery.
---
Loading up on car
bo
---
The decadent set of good old burger with fries never fails to satisfy me at any time of the day, but if you are not feeling these typical patty-and-bun burgers, we also have a list of crazy creative burgers for the adventurous ones!
---
Featured image adapted from Instagram user @sir.fried.chicken's post.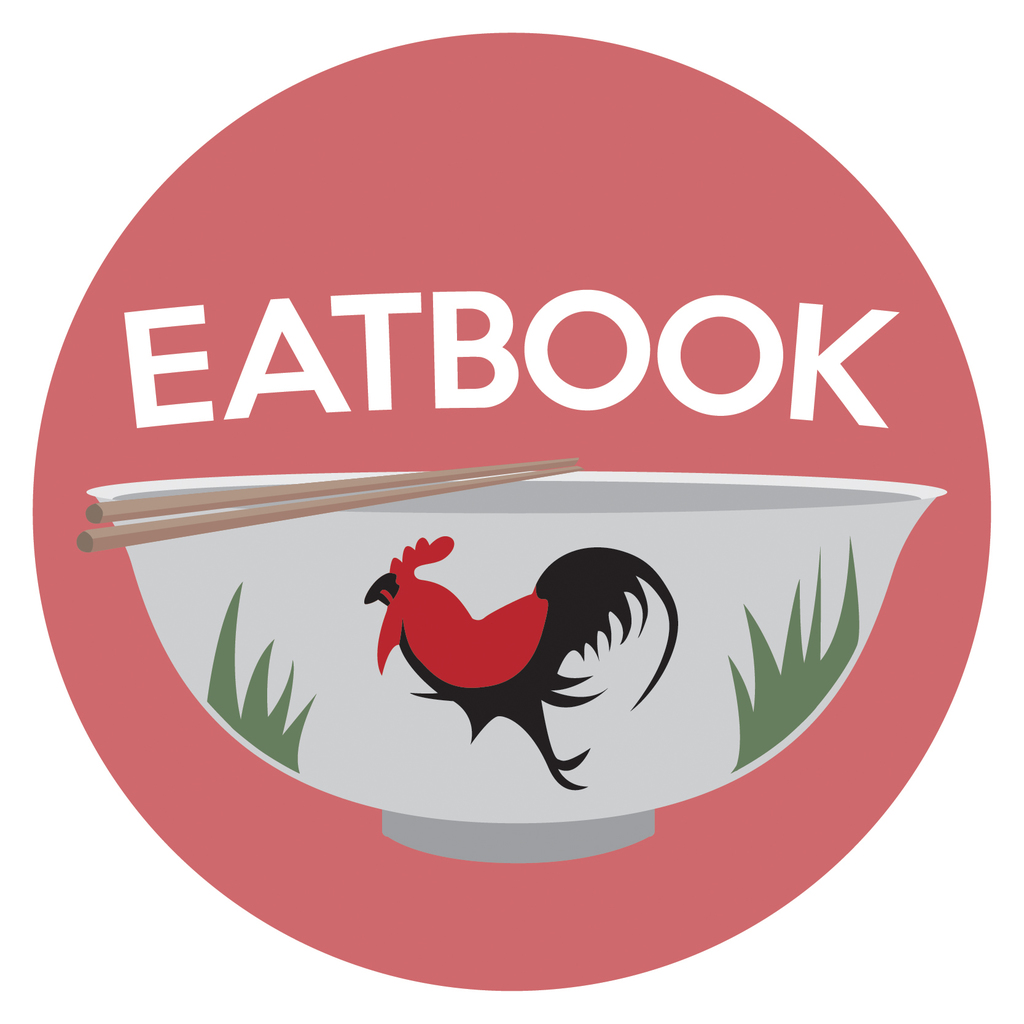 Drop us your email so you won't miss the latest news.