Hammee's hamburgers boast huge flavours

Hammee's had an unlikely beginning. It isn't often that hawkers swap their speciality dishes, let alone swap cuisines, but that's what happened here. The super friendly young owners used to run a white bee hoon stall, before deciding to serve burgers in late 2018.
Thus far, it seems like a great decision. The stall has exploded in popularity, so much so that they've stopped serving their buffalo wings and waffles due to the sheer demand for this American classic.
While white bee hoon is basically the diametric opposite of burgers, you'll find that those honest roots are evident in the food here. It's nothing fancy, just downright good burgers.
Food at Hammee's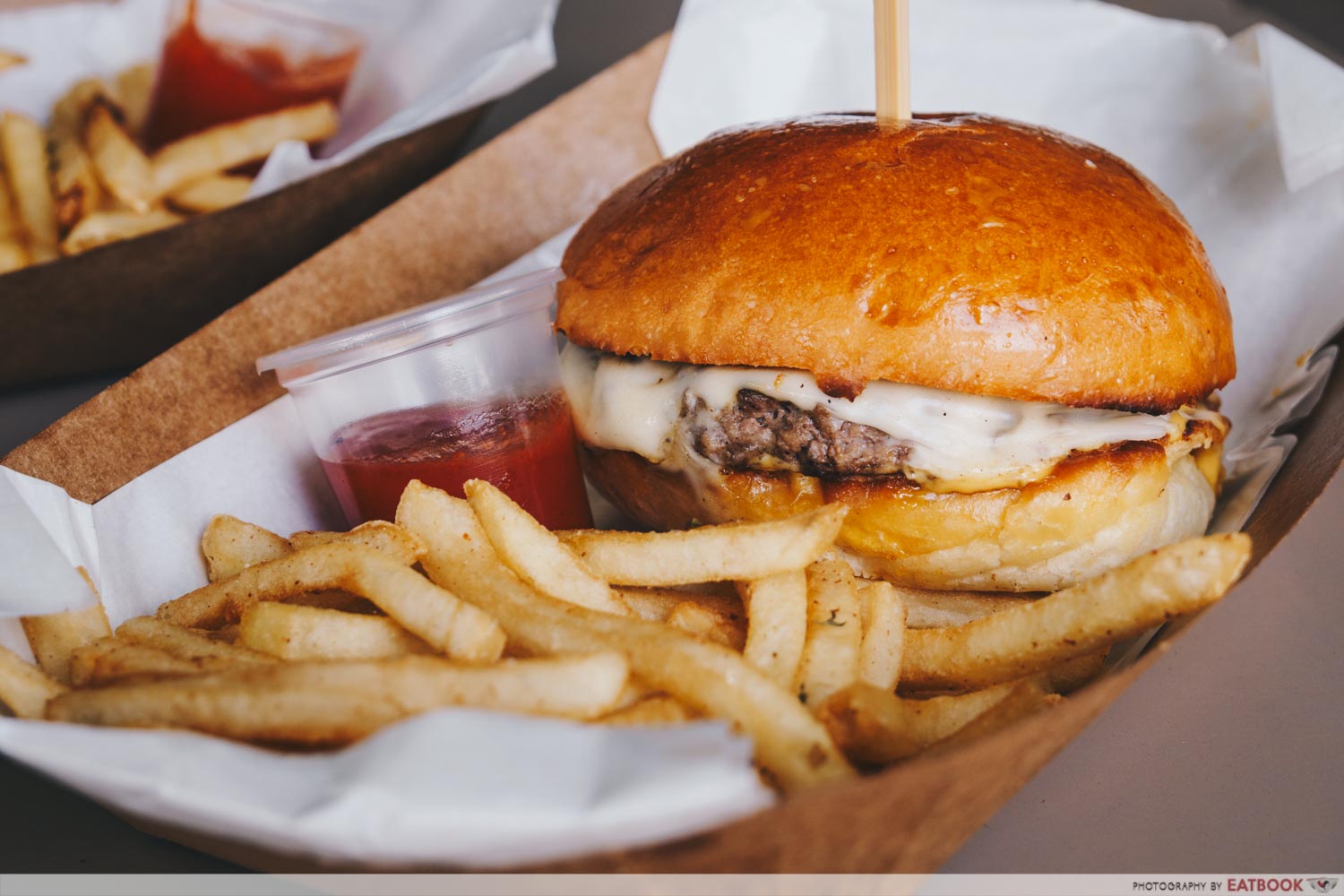 Hammee's owners put a lot of elbow grease into the construction of each burger and nowhere is it more evident than in their Signature Beef Cheeseburger ($6 for single, $8 for double). With a handmade patty, toasted buns, pickled jalapenos, a slice of Kraft Singles, caramelised onions and a house-made sauce, this burger certainly has more moving parts than your run-of-the-mill hawker centre burger.
Our expectations only ballooned when we received it, as we caught whiffs of butter emanating from the burger, hinting at the judicious coating on its gleaming toasted buns.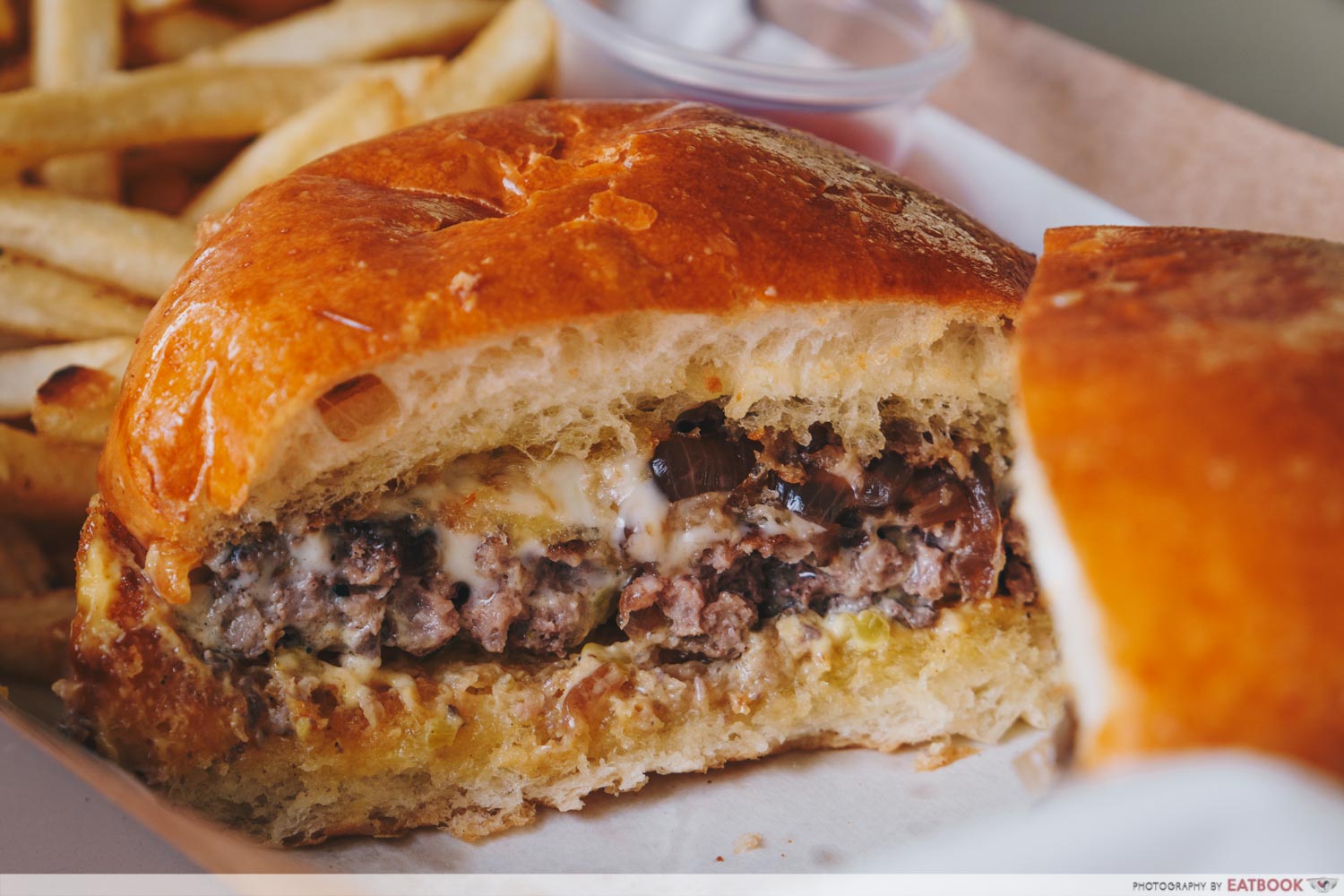 In short, the burger was fantastic. To understand why, it all starts with the handmade patty, which had us enamoured from first bite.
The patty is formed from a mix of lean chuck and slightly fattier brisket, giving a good balance of beefy flavour and fattiness. Beef tallow is then sprayed on twice during the cooking process, amping up the beefy flavour and unctuous fattiness of the burger tenfold.
Its texture hits the sweet spot as well, balancing beautifully between tenderness and retaining a satisfying meaty bite.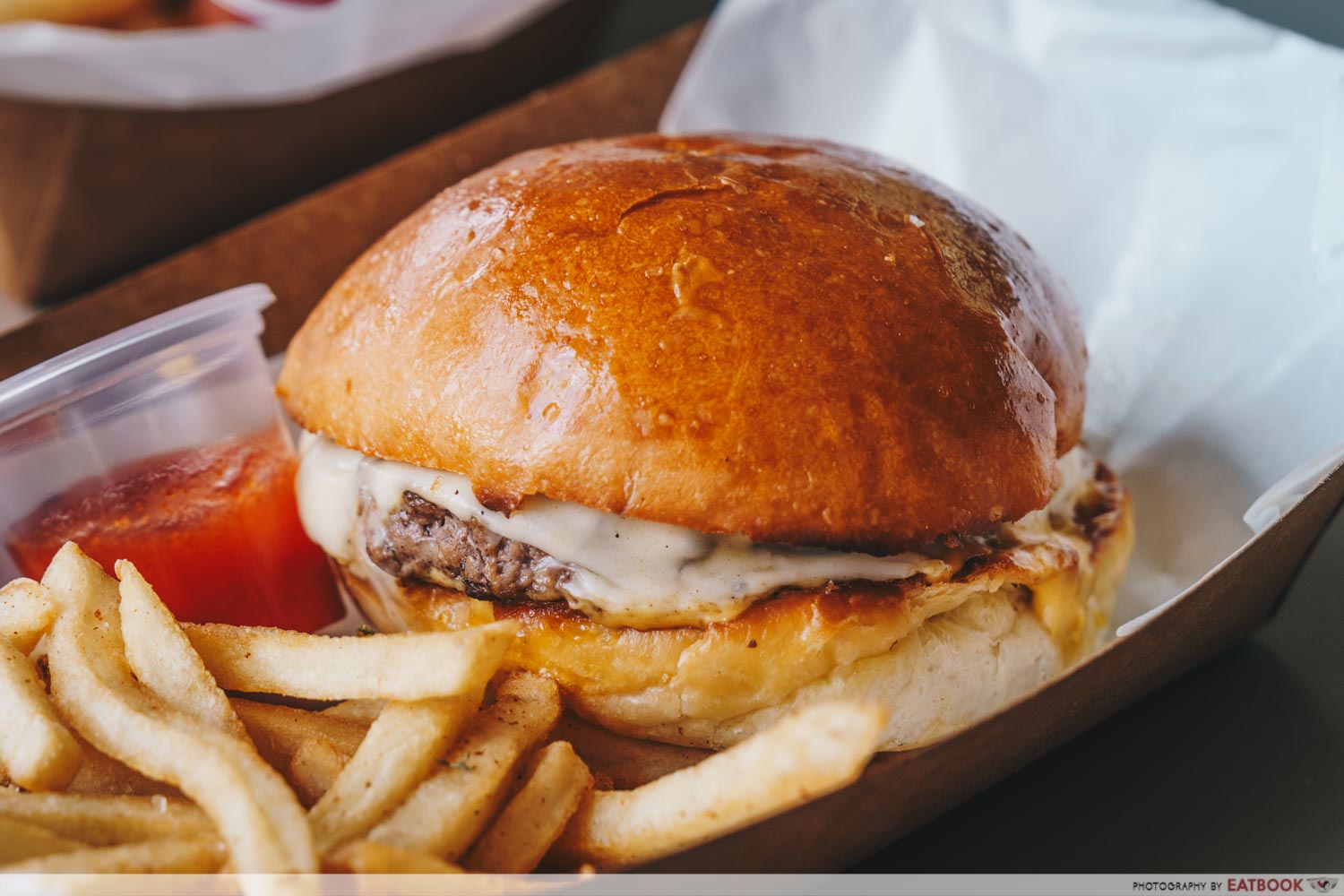 What I appreciated is how the patty's fantastic flavour was allowed to shine, rather than masked by excessive seasoning and toppings. Rich, juicy beef flavour was at the forefront of our palates, with a nice char from the grill's sear trailing just behind.
It put plenty of other more expensive burgers using fancier breeds of meat – yes, we are talking about you, wagyu – to shame. 
Subtly sweet and soft caramelised onions took the edge off the beefy flavour, while the sauce and slice of cheese added creaminess and moisture to the burger.
We did wish a slightly sharper cheese such as cheddar was used, and for more jalapeno pickles to contribute a sour jolt though.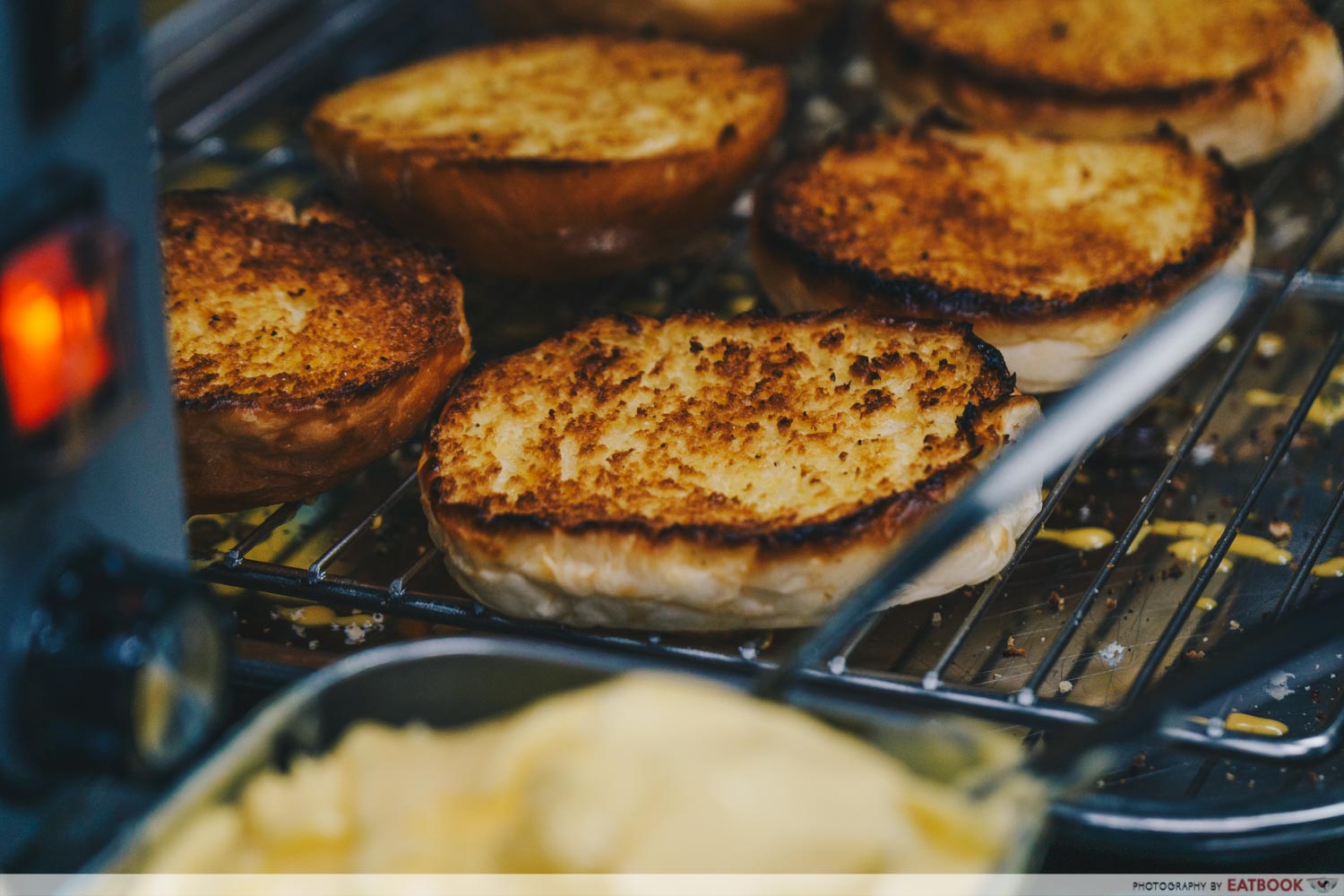 Buns are usually an afterthought for burgers, but these were head and shoulders above any other hawker centre burger buns I've ever had. Generously slathered with butter and toasted on the grill, they were crisp on the outside while soft and fluffy on the inside; a perfect complement to the coarse patty.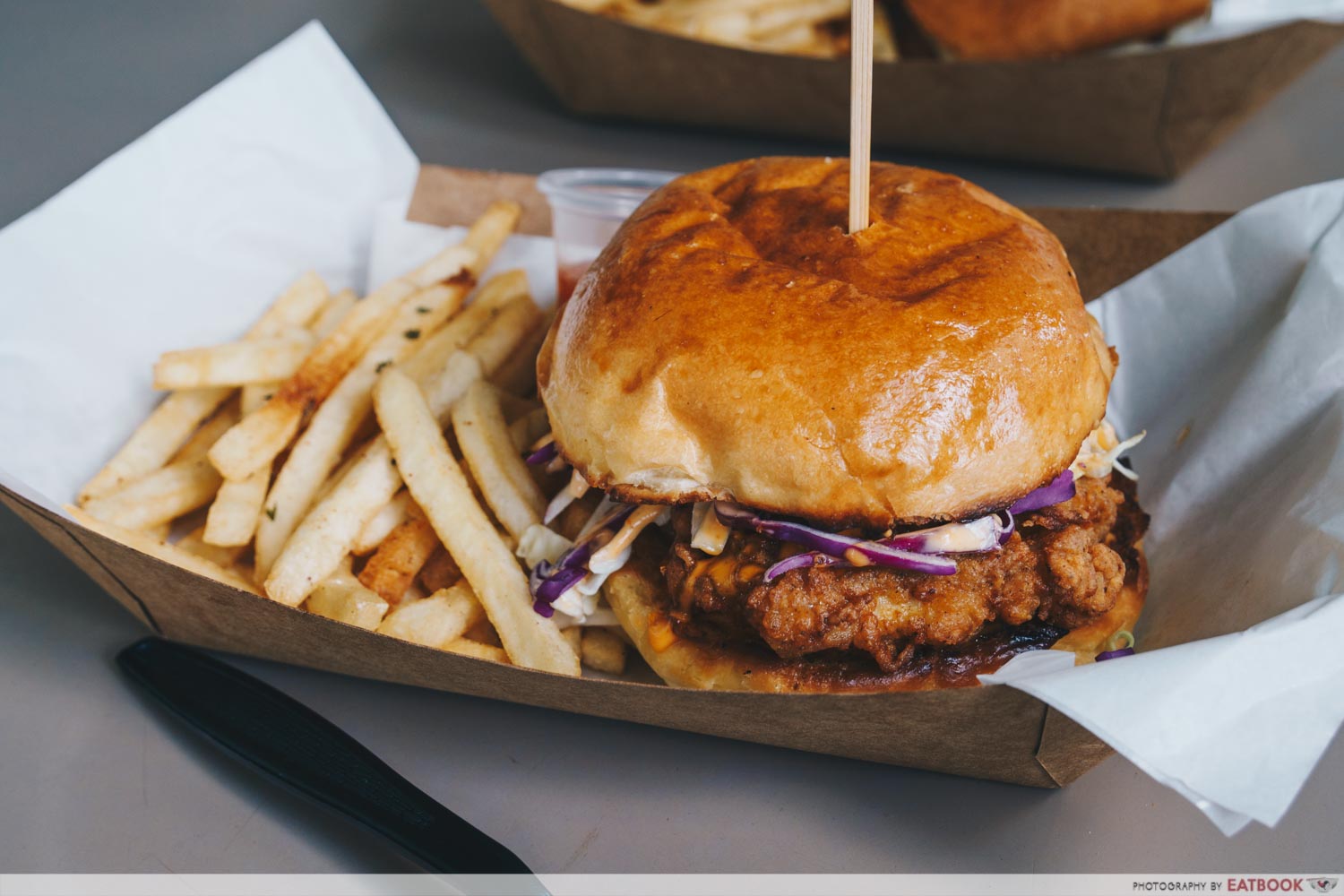 For most people, a hot, succulent piece of fried chicken is irrepressibly addictive. I'm no different, except I like torturing my taste buds with heat, so I was naturally excited to try the Spicy Fried Chicken Burger ($5.50). House-made slaw and their signature sauce keep a whole chicken thigh company, and are sandwiched between the same brilliant buns.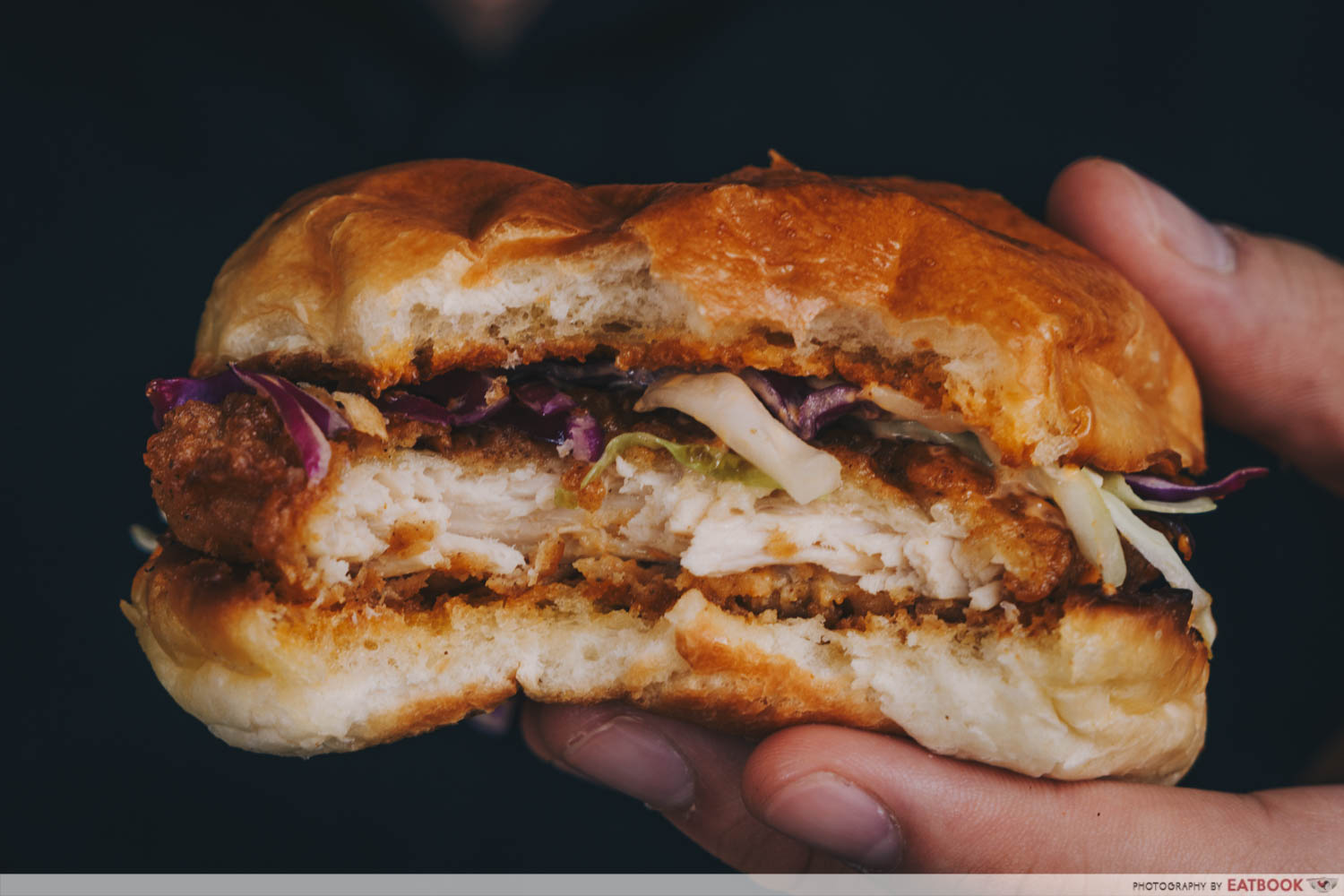 The chicken was wonderfully fried, tender and crisp, but the chilli punch was slight and only came at the end. Personally, I was hoping to sweat it out, but this burger will suit all those xiao la ma la eaters out there.
While the chicken's juiciness was consistent throughout the thigh, its seasoning wasn't. Some bites were on point, with sufficient seasoning to enhance the chicken's natural flavour; some were bland and left us relying on the sauce.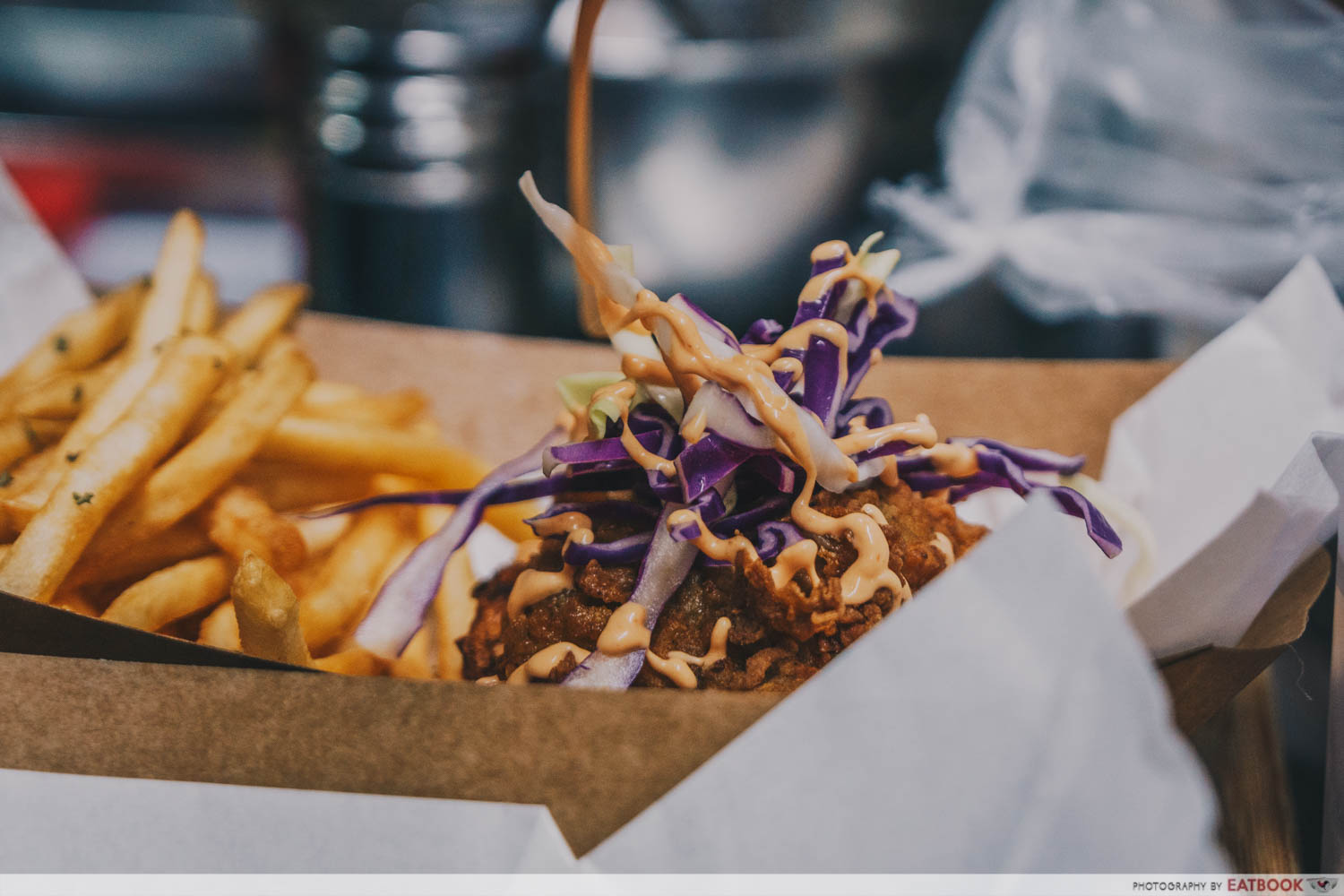 A medley of cabbage formed the house-made slaw that was laid atop the chicken thigh. It played a vital role in the burger, providing a refreshing contrast to the fried chicken. More sauce would have been nice, as the burger lacked a touch of moisture in our last few bites.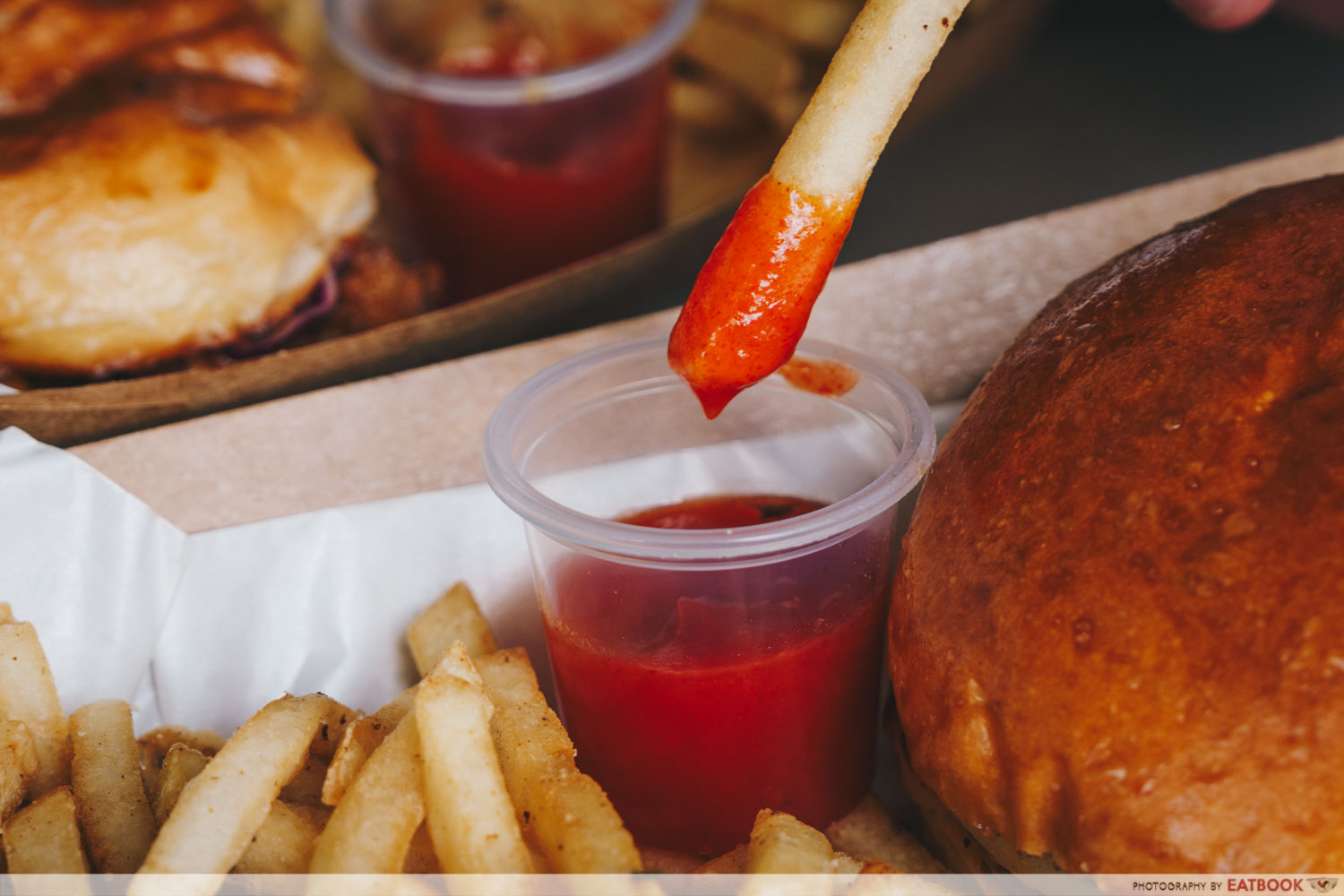 Each order of burgers came with a side of fries that were typical for the most part, with a decently crispy exterior and fluffy interior. However, we appreciated the light shower of paprika on top, which gave the fries a spark of subtle spice.
Ambience at Hammee's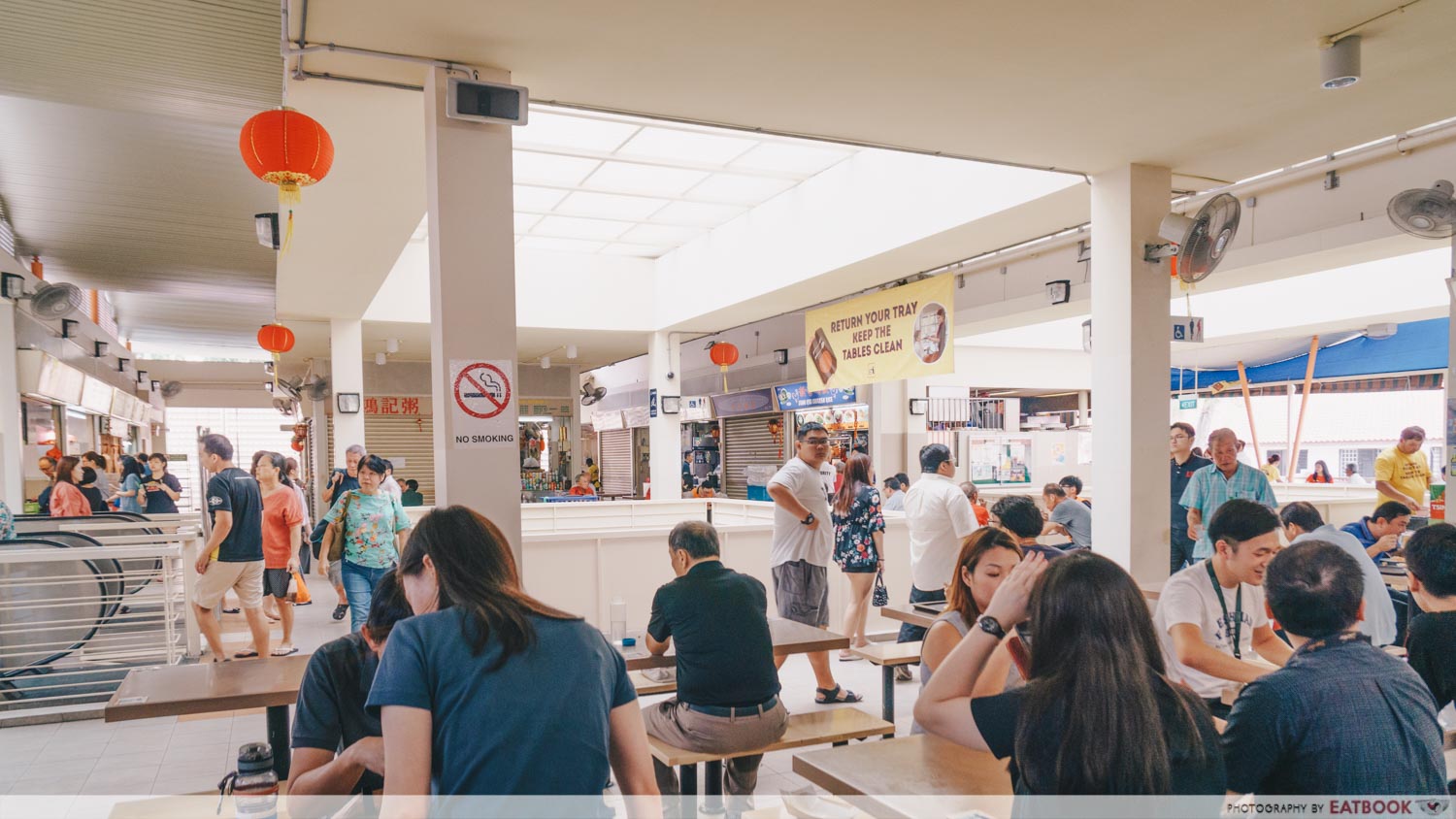 This burger stall sits on the second floor of Commonwealth Crescent Market and Food Centre. It's just a short walk from Commonwealth MRT, and fortunately, it isn't too hard to find a seat during lunchtime.

That said, despite being relatively new, Hammee's attracts one of the longest queues there. It's a shining testament to the quality of the owners' work. Waiting for 20 to 30 minutes during lunch hour should be expected, so grab a drink while waiting, but do listen out for your queue number when the time comes.
The verdict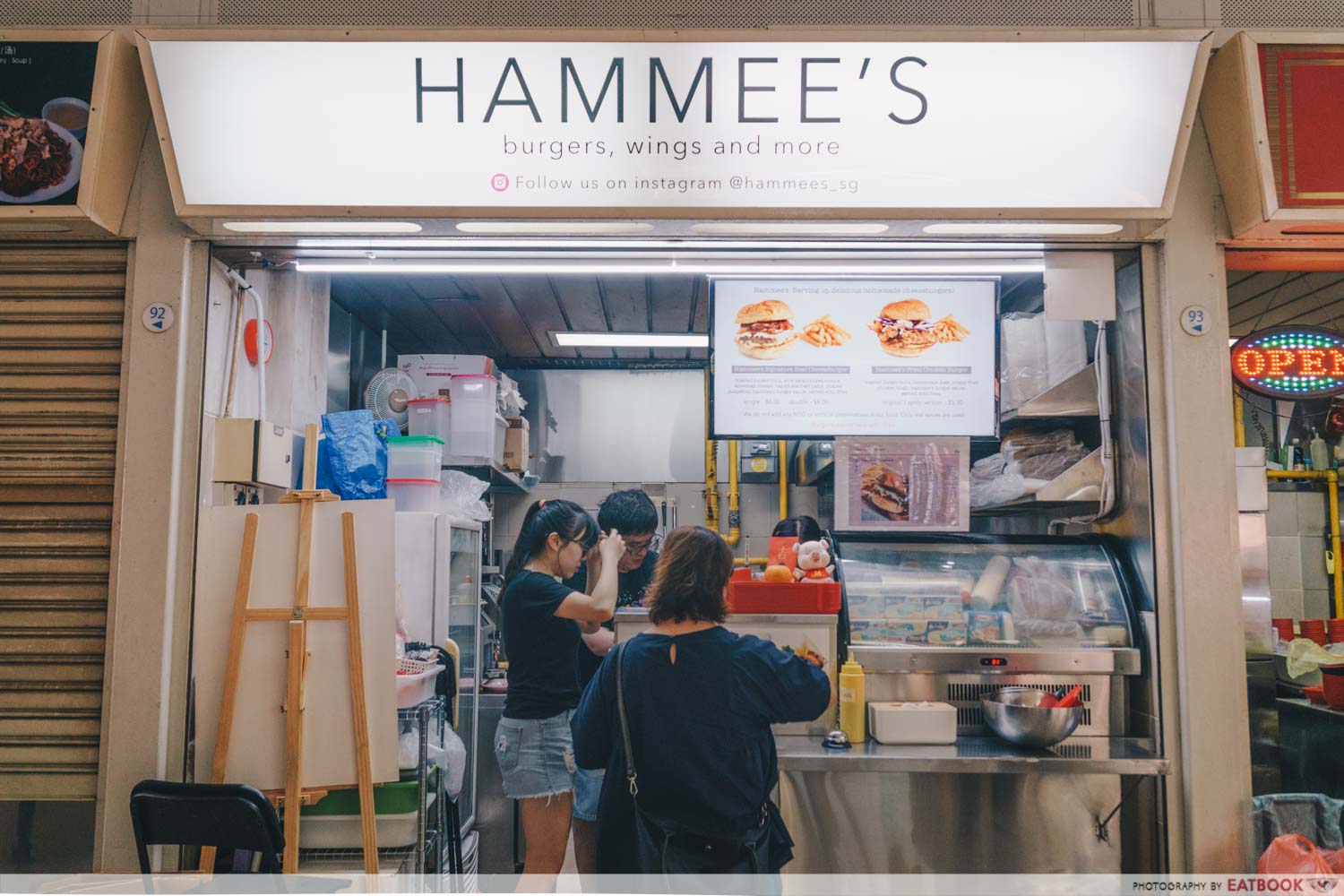 Specialist burger hawker stalls are slowly gaining steam in Singapore, and Hammee's ranks as one of the best. No matter the cuisine, street food is all about nailing the basics, and that's exactly what you get here: An honest burger, made with heart.
If these buns haven't sated your burning burger desires, check out the Lava Cheese Burger from TOBY'S The Dessert Asylum and our review of Ministry of Burgers.
Ministry of Burgers Review: Ramly Burger Cafe With Biryani Fries At Pasir Ris
Share your favourite burger joints with us in the comments below!
Address: 31 Commonwealth Crescent, #02-93, Commonwealth Crescent Market & Food Centre, Singapore 149644
Opening hours: Wed-Sun 11am to 5pm
Website
Photos taken by Leong Kit Shan.
This is an independent review by Eatbook.
Summary
Pros
– Tender and juicy meat
– Fluffy and crisp buns
– Super friendly owners
Cons
– Chicken was slightly under-seasoned
Recommended dishes: Signature Beef Cheeseburger ($6)
Opening hours: Wed-Sun 11am to 5pm
Address: 31 Commonwealth Crescent, #02-93, Commonwealth Crescent Market & Food Centre, Singapore 149644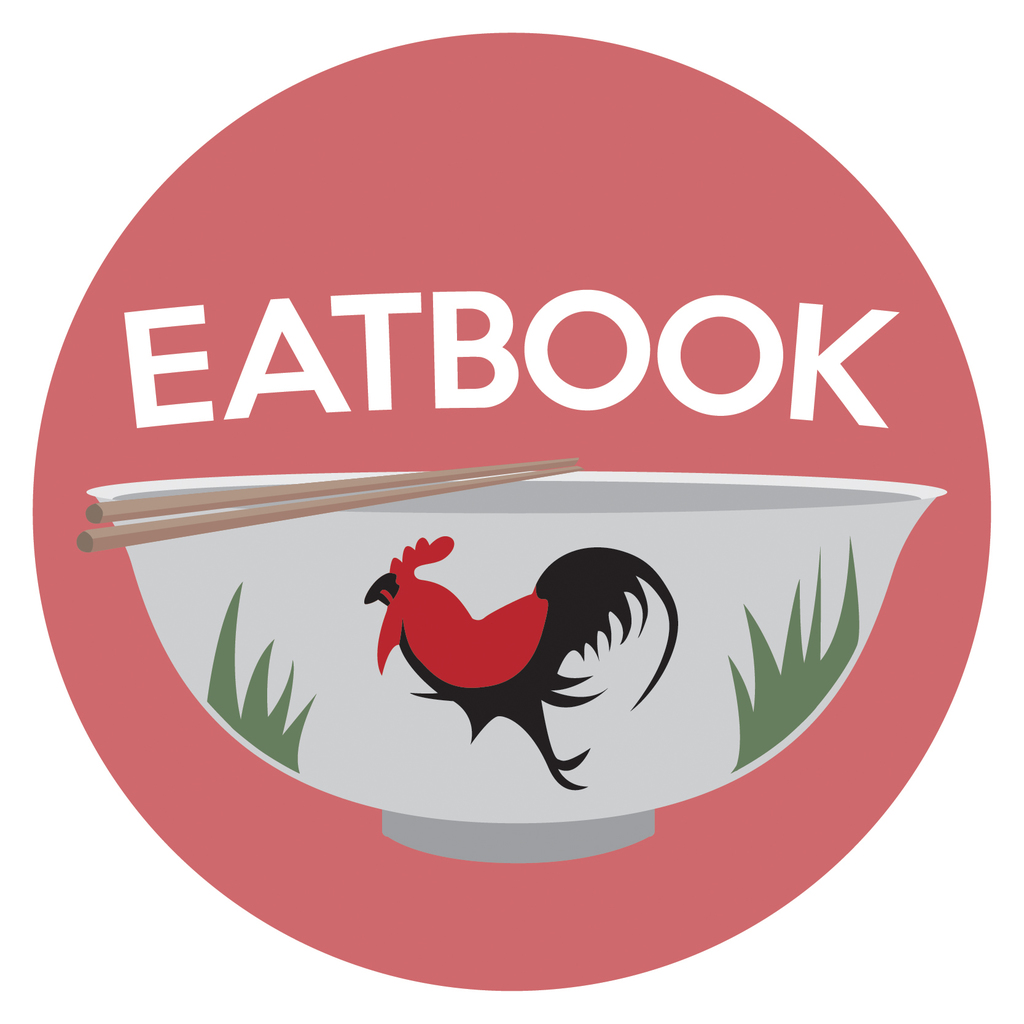 Drop us your email so you won't miss the latest news.