---
Get your street food fix at the AMK Hub Street Food Festival
---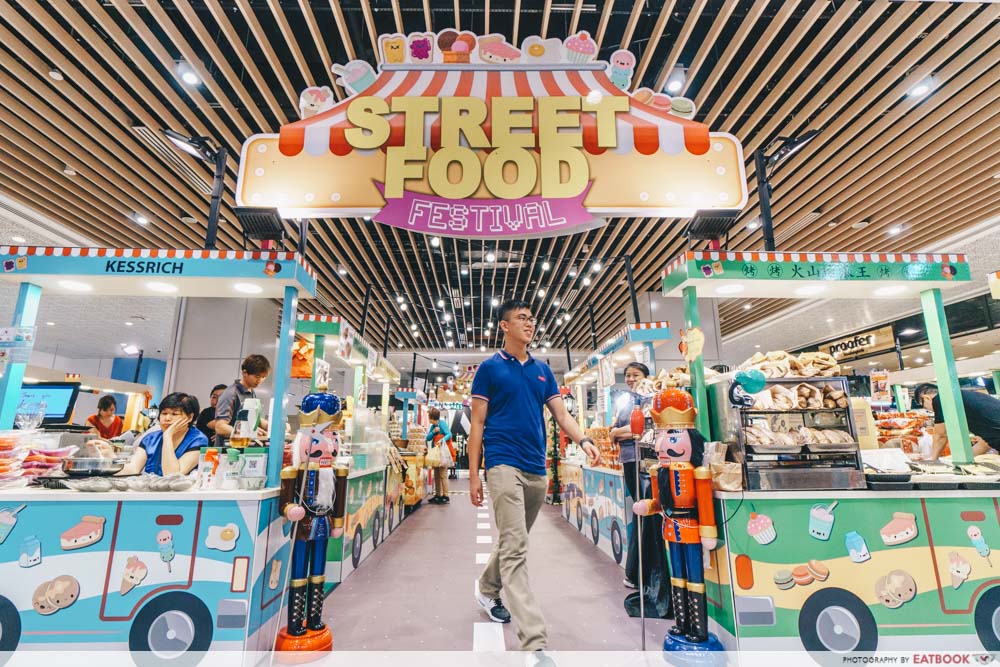 If Netflix's popular new documentary Street Food is any indication to go by, street food and hawker stalls are an integral part of Asian culture. Citizens all over Asia hit the streets everyday, navigating mazes of stalls to pick out their next meal. Sure, it's not as comfortable as dining in a restaurant, but if you really want to feel the pulse of a country, there's nothing better than eating food served on the streets. Many would argue that there's where you'll find Asia's best food anyway.
From 6 to 26 May 2019, the Street Food Festival at Basement 2 of AMK Hub brings together some of the best street food Asia has to offer. From Taiwanese classics to Thai desserts, the festival boasts amazing variety from over 20 stalls. We tried six stalls to give you a taste of the festival's most delicious eats.
---
1. Paradise Gastronomy
---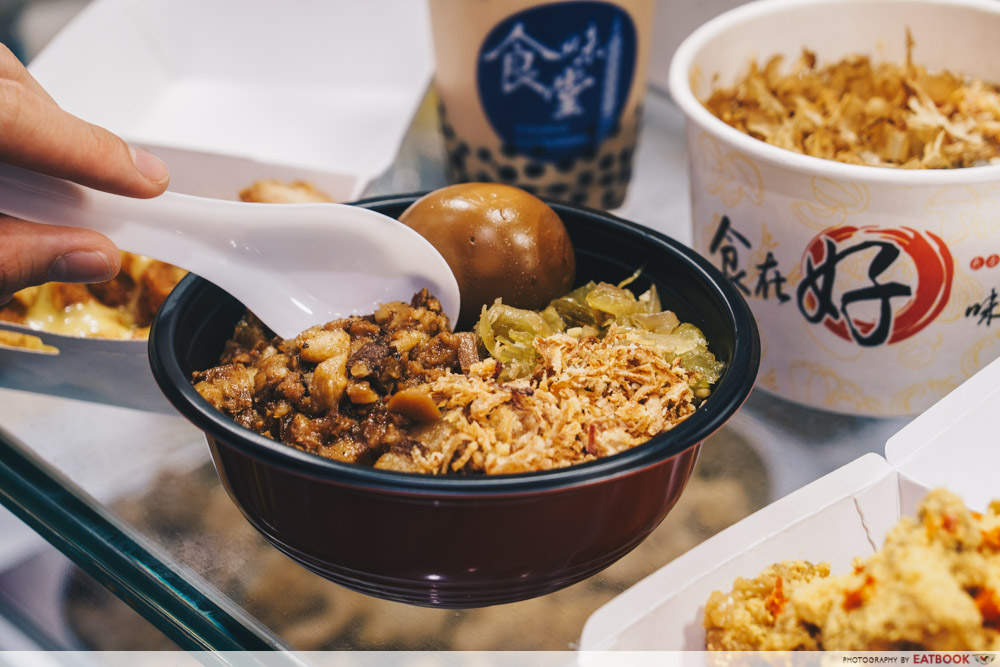 Fervent fans of Taiwanese food should be familiar with Paradise Gastronomy, which serves up tasty and affordable renditions of street food classics like lu rou fan and oyster mee sua. If you couldn't bear waiting hours in line for your Taiwanese food fix at the recent Shihlin Market pop-up, you'll be pleased to know you can sate your cravings here.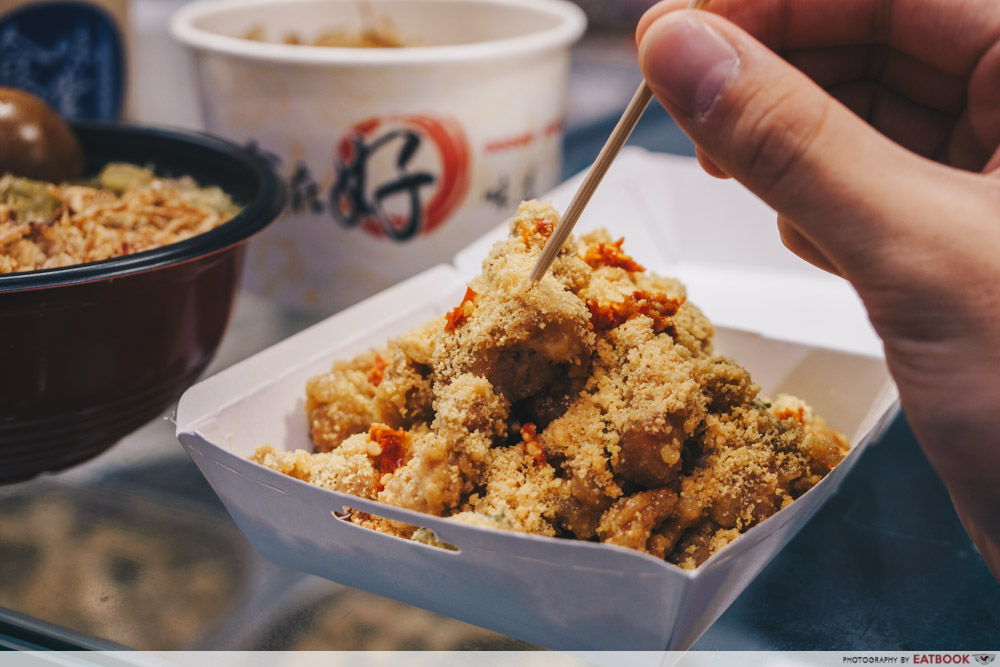 Braised Pork Rice ($5) is a quintessential Taiwanese dish, and this version took us back to the nights of wandering around Taipei's night markets. Gloriously fatty stewed pork belly chunks grant deep soy and meaty flavours, while a shower of fried onions gave good crunch. Ji pa is jazzed up here, with their Signature Salted Egg Chicken ($5.50) featuring a generous coat of luscious salted egg yolk sauce.
---
2. Foodie Palace
---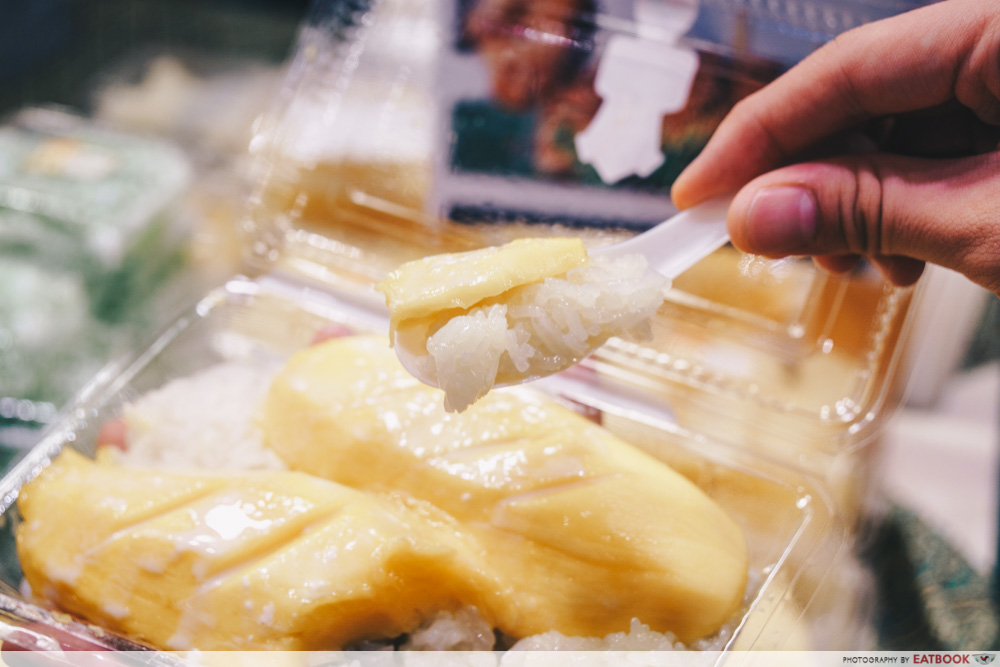 Foodie Palace provides a snapshot of Thailand's street food scene, offering a wide range of Thai desserts that wouldn't look out of place on the streets of Bangkok. Mango Sticky Rice ($6) is a simple dish, but this stall executes it well, with wonderfully sweet mangoes on a bed of moist sticky rice. There are no artificial ingredients here; their multi-coloured grains are only dyed with natural ingredients, such as butterfly pea flower extract.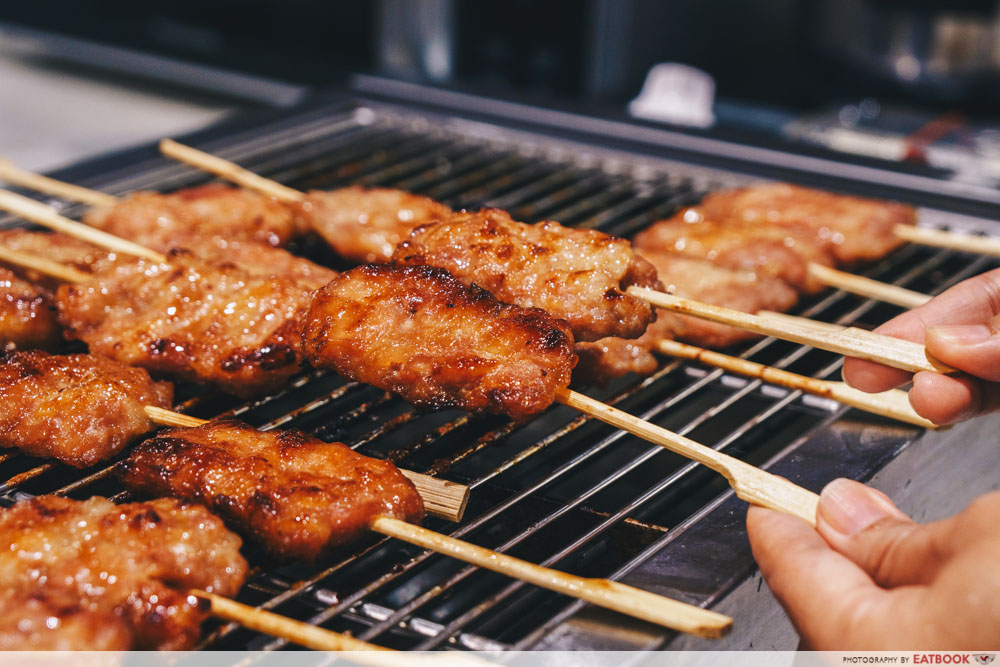 Give their savoury dishes a go too, particularly the Moo Ping ($2 for one, $5 for three sticks), or barbecued pork skewers. These sticks have great char and a supremely tender sausage-esque texture. They were strangely reminiscent of bak kwa, mostly due to the savoury-sweet caramelised glaze that thoroughly coated each piece of meat.
---
3. Kele
---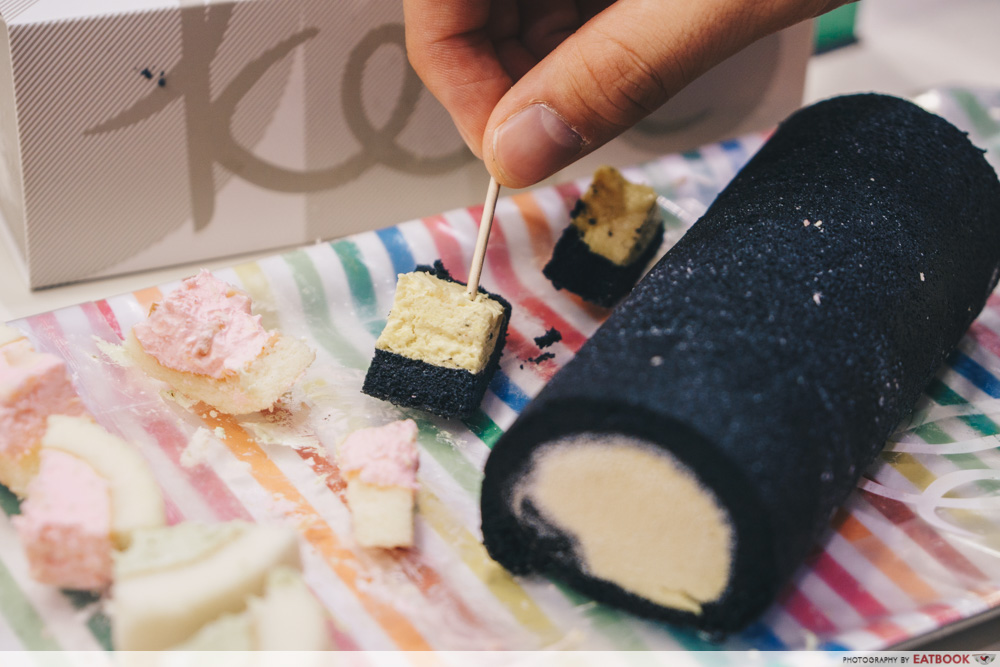 Home-grown roll cake specialists Kele have rolled out an array of charming cakes, featuring everything from classics like Chocolate ($10.90, promotional price $7.90) to funky flavours like Lychee Martini ($12.90, promotional price $10.90). Their promotional prices shave a few dollars off your bill, although you will need to purchase at least two roll cakes to enjoy the discount.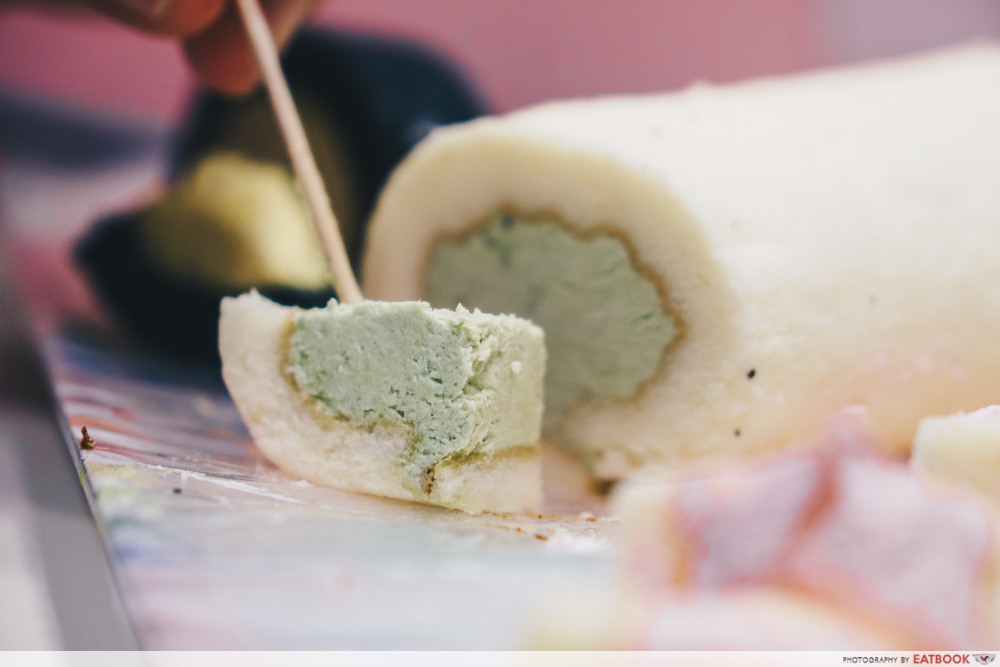 Those who worship the King of Fruits will love their flagship Black Charcoal MSW Durian ($15.90, promotional price $13.90) cake. The durian flavour is surprisingly intense, with tiny fruit fibres visible in the filling. We also enjoyed their Avocado With Gula Melaka ($10.90, promotional price $7.90), which reminded us of creamy avocado shakes with a subtle kiss of gula melaka sweetness.
---
4. Chun Cui He (純萃。喝)
---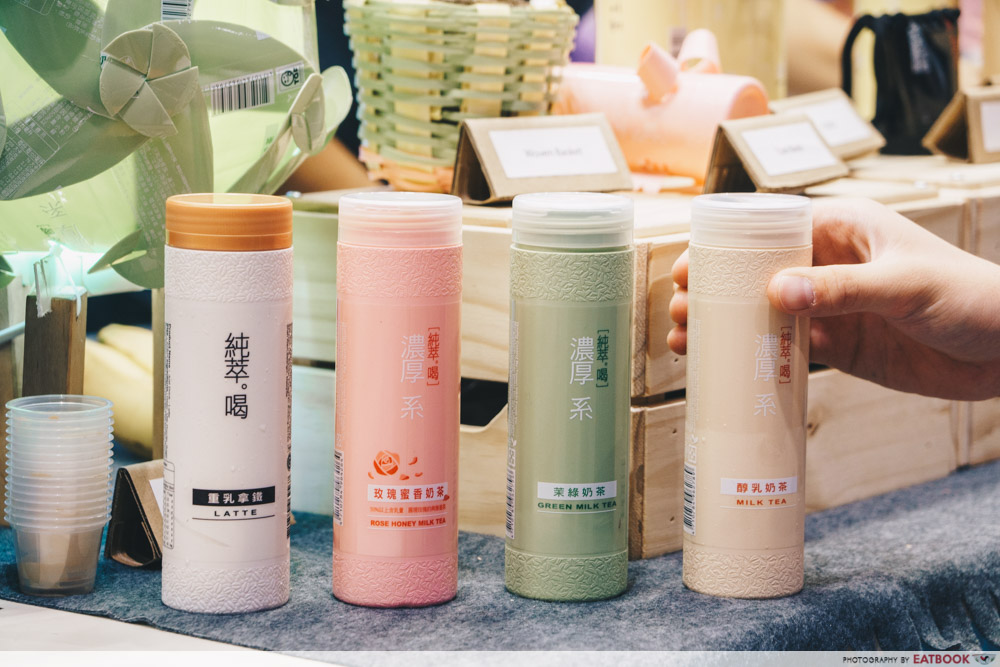 Chun Cui He's (純萃。喝) range of milk teas and coffee caused a frenzy when they landed on our shores in 2016. Bottles instantly disappeared off 7-Eleven shelves nationwide, causing the convenience stall to limit each customer to only six bottles per purchase.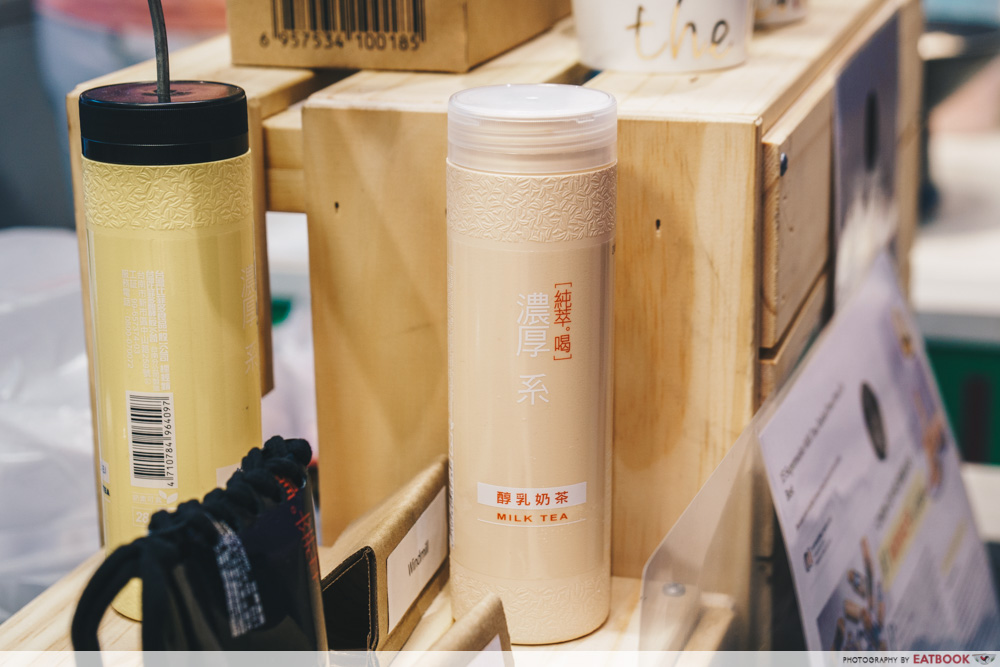 Come down and grab these pretty bottles for cheap at five for $10. Alternatively, you can pay the same price and get four bottles and a mug. Flavours like rose honey tea and green milk tea are available, but we stuck to their most popular flavours – milk tea and latte. The former is milky, with the gentle floral aroma of tea backing it up, while its coffee-based cousin has strong toasty, caramel notes.
---
5. Madeleine's
---
Get transported to the streets of Macau with Madeleine's. A Tanjong Katong stalwart, the stall has been serving up their Original Portuguese Egg Tarts ($1.80 for one, $10 for six pieces) to customers, especially ravenous students from the adjacent Tanjong Katong Secondary School, for years.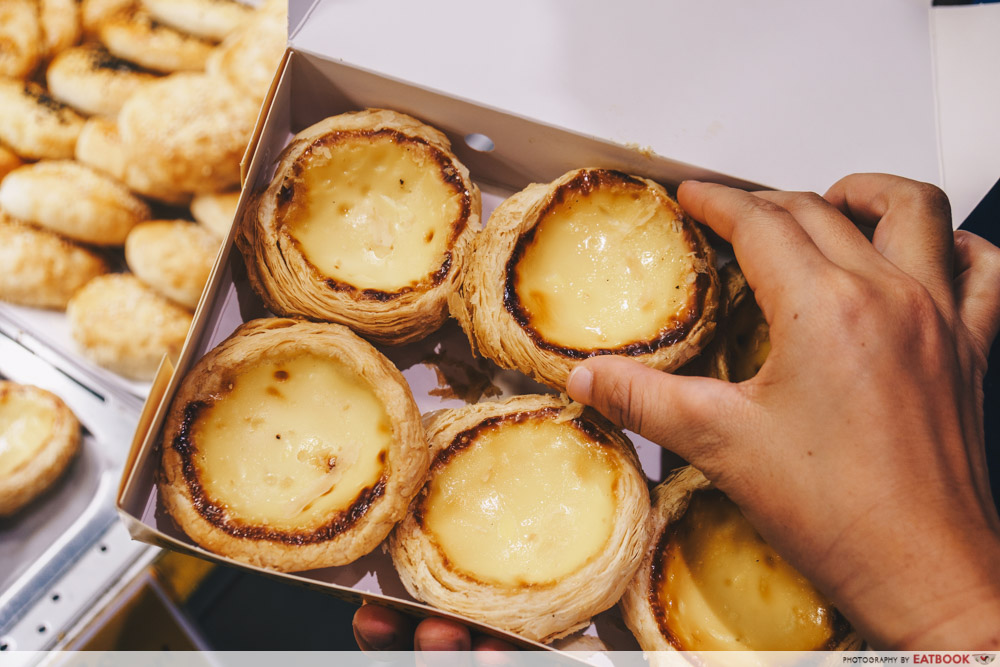 The flaky and buttery crusts support a silky smooth egg filling. A hint of smokiness peeks in at the end, courtesy of the caramelised layer that tops each tart.
10 Old-School Egg Tarts Under $2 From Famous Bakeries That Will Bring You Down Memory Lane
---
6. Volcano Sweet Potato King (火山地瓜王)
---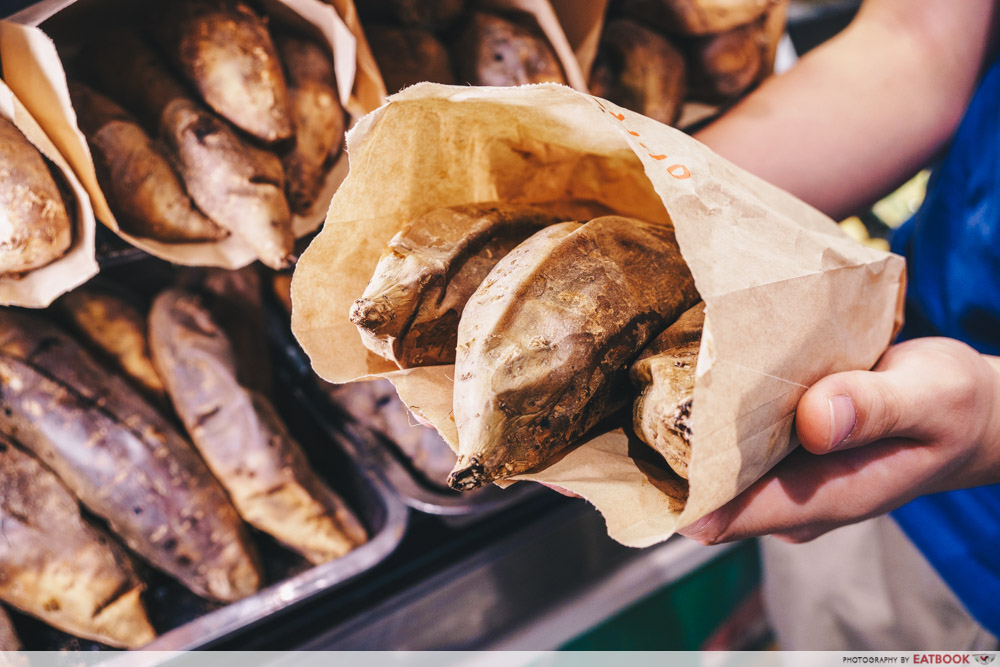 Singaporeans are willing to endure long queues to get their hands on Don Don Donki's sweet potatoes, but you'll get equally candy-like potatoes at Volcano Sweet Potato King (火山地瓜王) sans the wait. This stall uses hefty Indonesian sweet potatoes for their Baked Honey Sweet Potatoes, which go for $1.50 per 100g.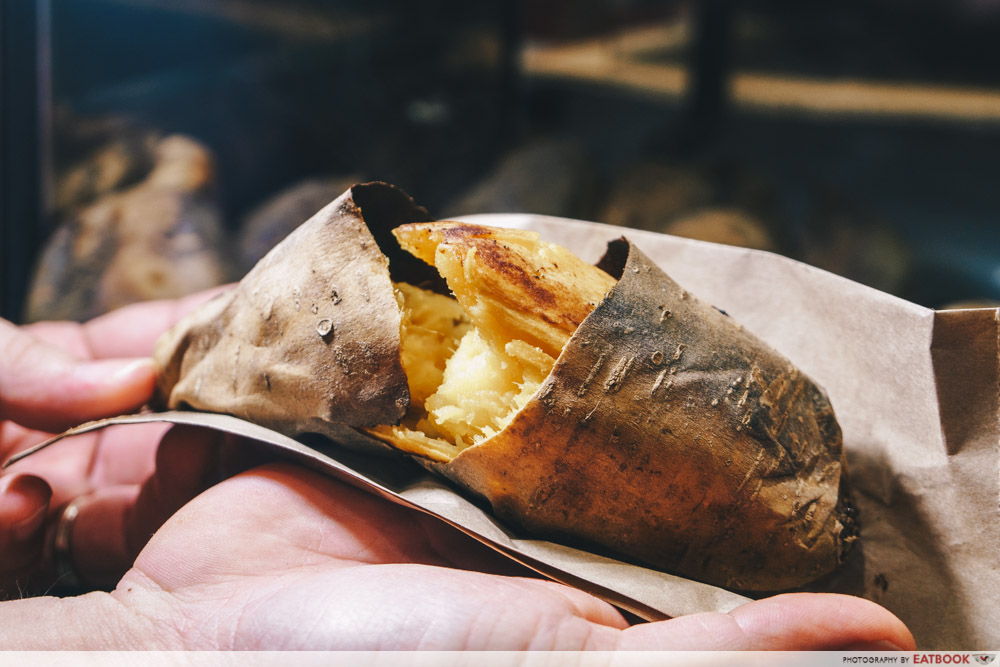 If you're eating your tubers right away, they'll heat your potatoes up, resulting in an eruption of steam as you break it open. Once the smoke clears, moist, sweet flesh is revealed, living up to its "honey" moniker.
---
Take a trip around Asia at the AMK Hub Street Food Festival
---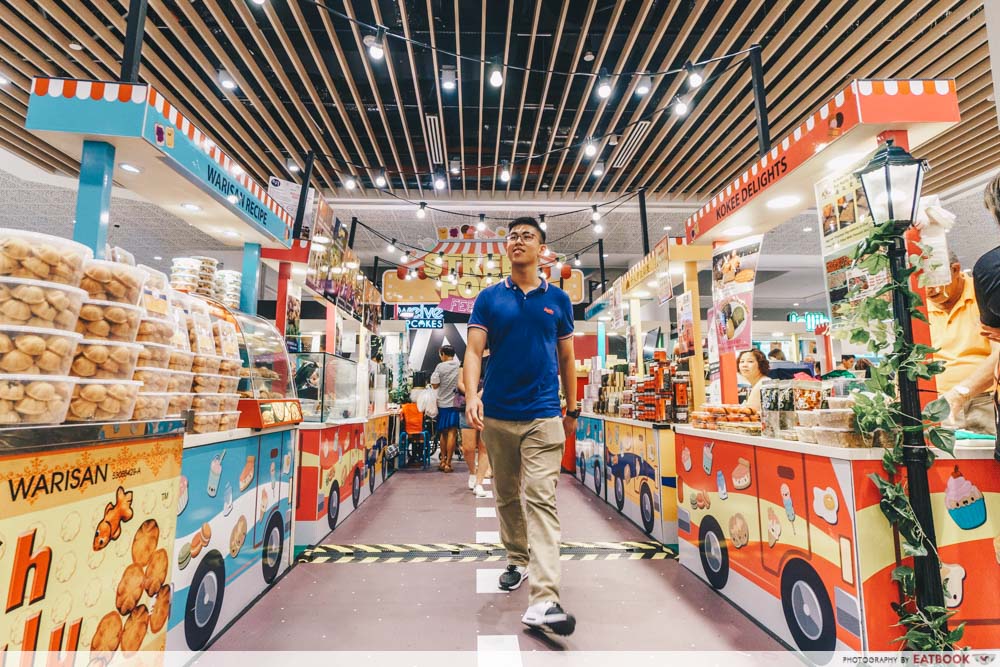 Take a trip to AMK Hub for a street food experience like no other. This bright and bustling food fair was packed with people even on a weekday afternoon, so try to avoid peak periods like evenings if you don't want to jostle for a taste.
Note that some stalls are only open during the first week of the festival, so make your way down ASAP if you want to eat 'em all!
10 Ang Mo Kio Food Gems Including Milo Churros Sundae And Lu Rou Fan
Address: 53 Ang Mo Kio Avenue 3, Basement 2 Atrium, AMK Hub, Singapore 569933
Event dates: 6 May 2019 to 26 May 2019
Tel: 8218 8441
Opening hours: Daily 11am to 9pm
Photos taken by Pepita Hope Wauran.
This post is brought to you by MIH Holdings.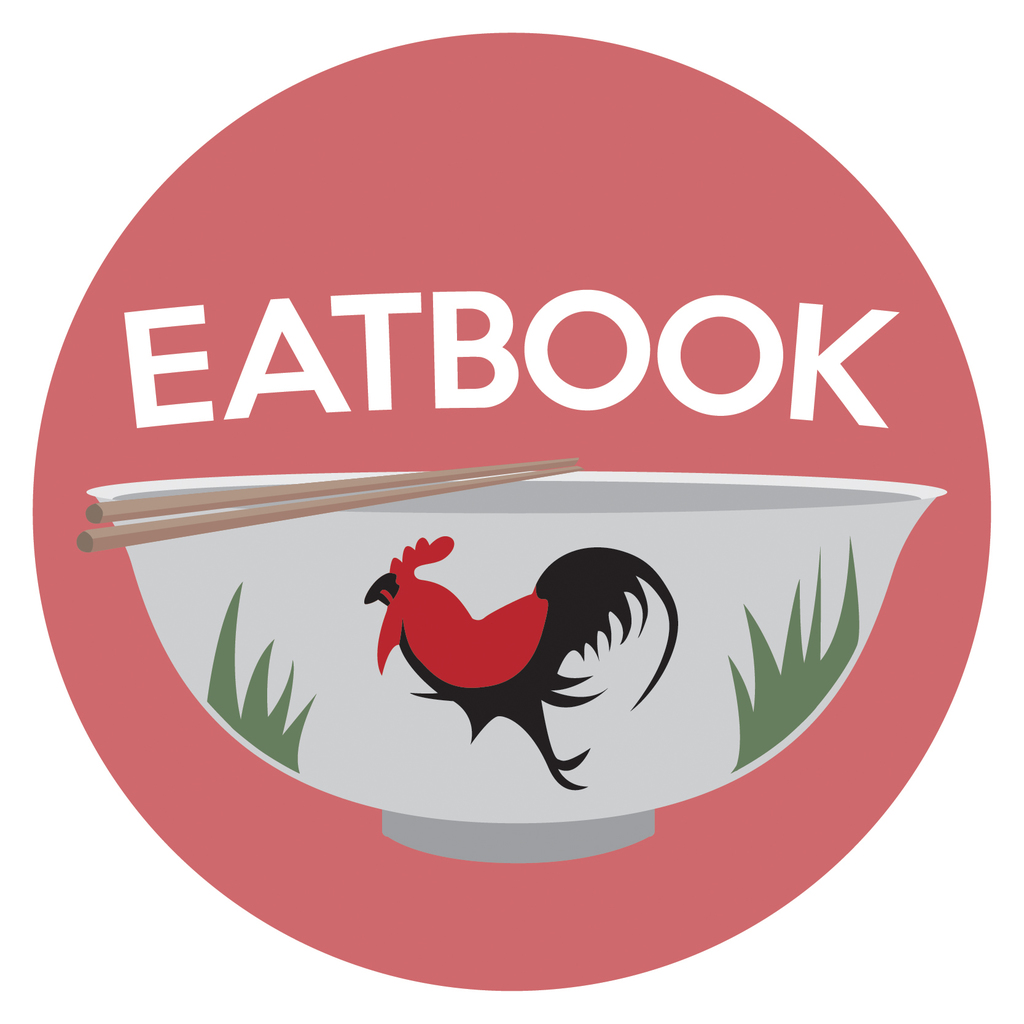 Drop us your email so you won't miss the latest news.