Ipoh-style chee cheong fun and more at Anson Town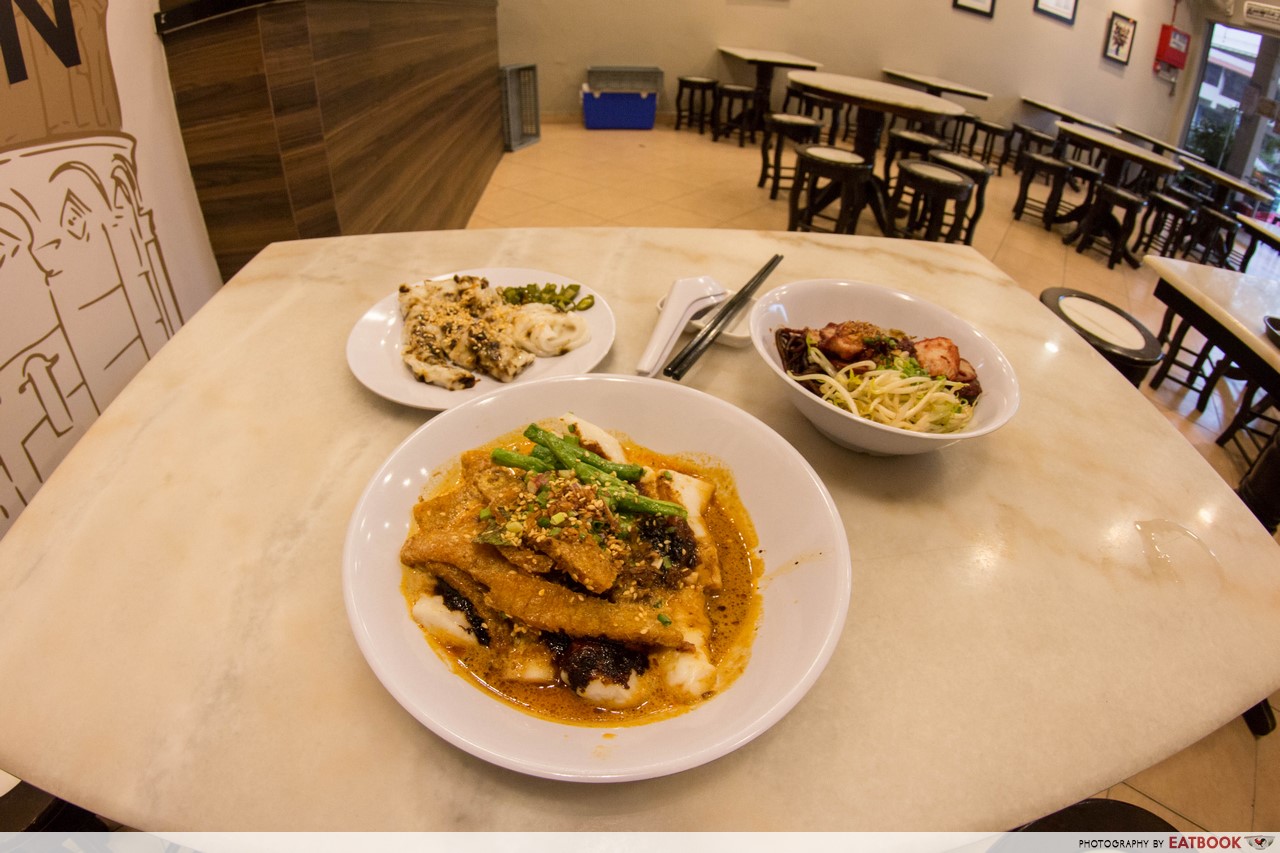 Like how my stomach and its fats are bound, a Cantonese girl and her dim sum will never be parted. Out of the vast selection in the dim sum world, there's one particular dish that never fails to give me a happy food coma – chee cheong fun.
These rolled up sheets of glossy, silky rice noodles that are usually pimped up with shrimp or char siew take on a whole new identity at Anson Town. New, as in steeped in curry and stuffed with dried shrimps and turnips kind of new. 
Chee cheong fun at Anson Town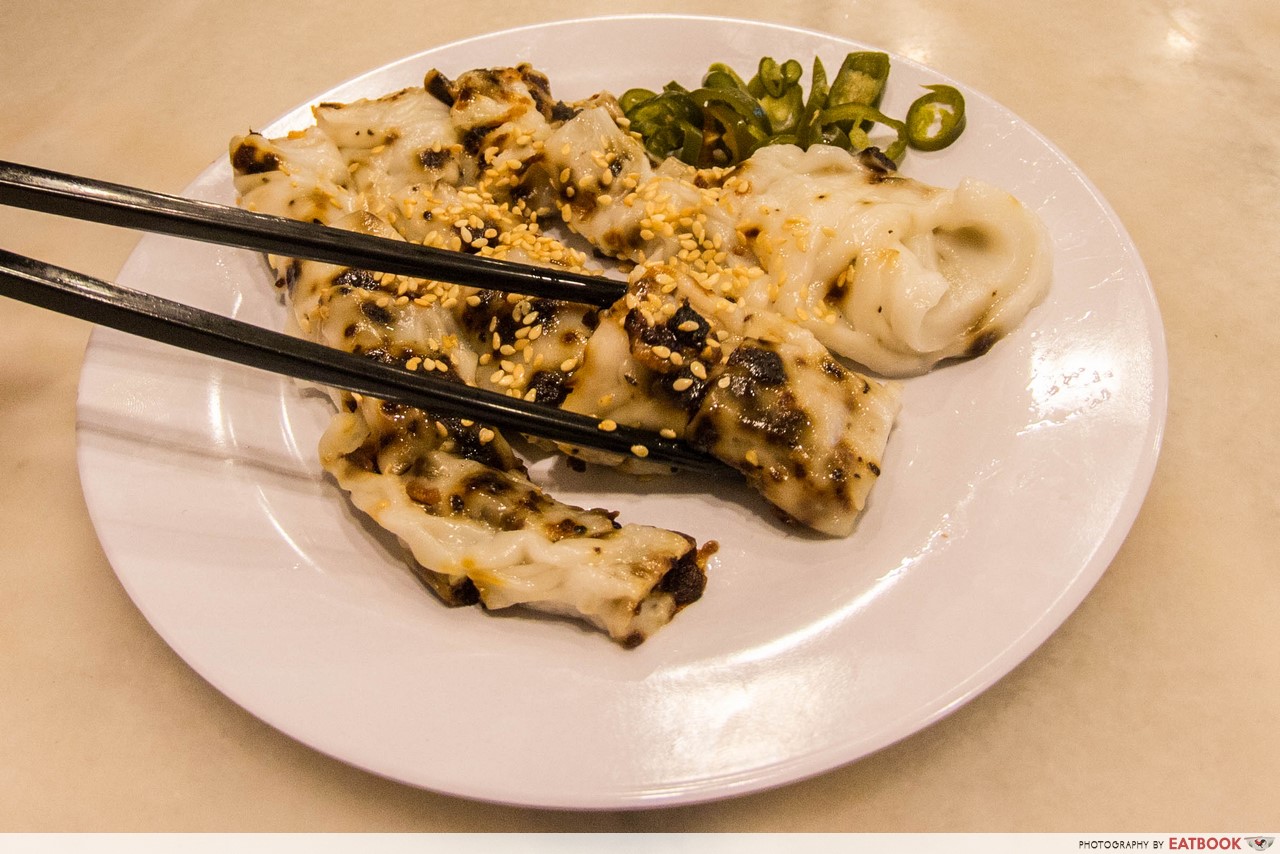 This was the dish that managed to hook me over for a visit. Anson Special ($3.50) was studded generously with bits of chye poh (salted dried radish) and dried shrimp, then a good sprinkling of sesame seeds. There was no sight of sauce in sight, and the only thing added for flavour was pickled green chillies strewn on the side.
Turns out, CCF without sauce can pack a punch too. The shrimps gave the dish chew, the chye poh added savouriness and an addictive crunch, and the rice noodle roll base was smooth. Definitely a must try when you're here!
Another dish that called out to us was Dry Curry Pig Skin Cheong Fun ($4). This dish is perfect for Singaporeans: the fragrant, spicy gravy was bold, and it's all thanks to their homemade rempah (spice paste).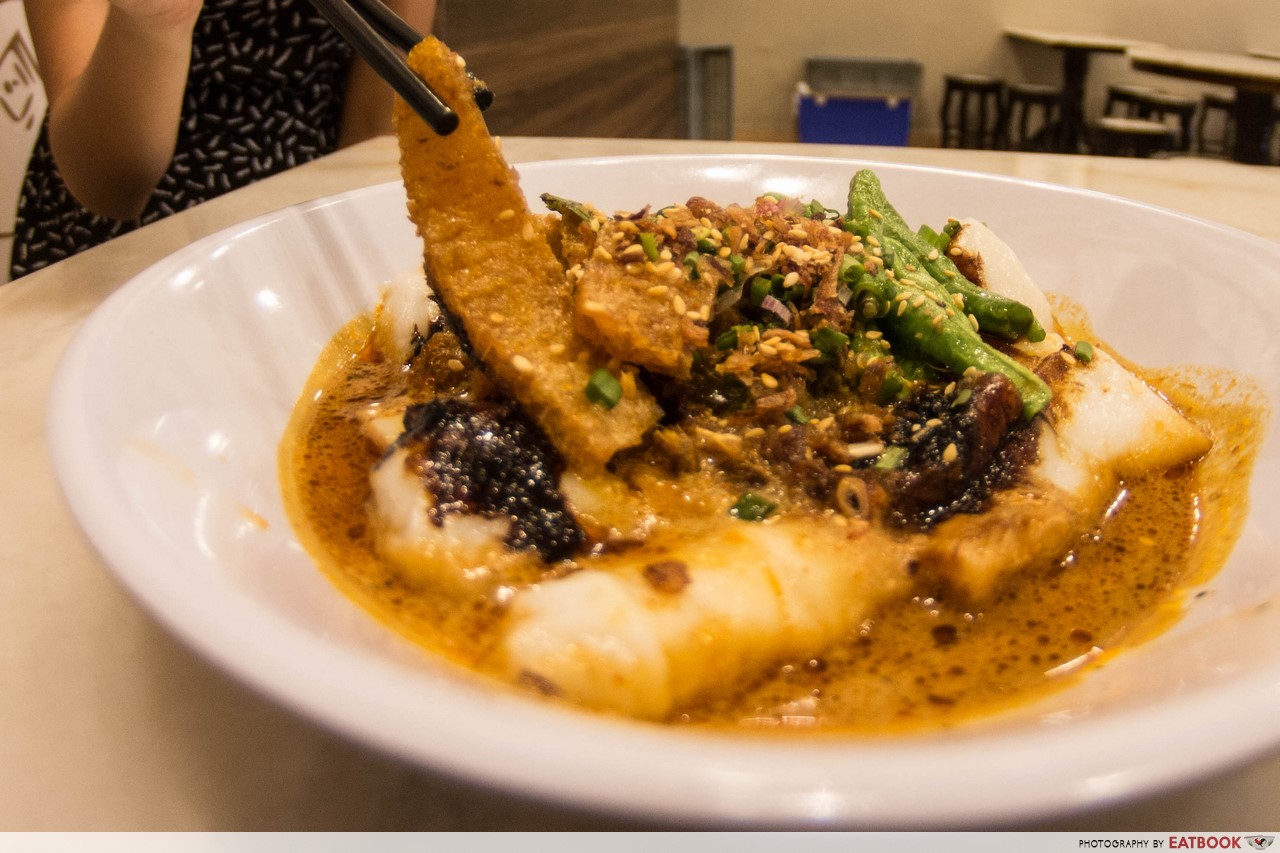 However, more textures could come into play here, seeing how the CCF was soft, the pig skins were squishy, and the long beans were cooked long enough to give way to a delicate bite.
Noodles at Anson Town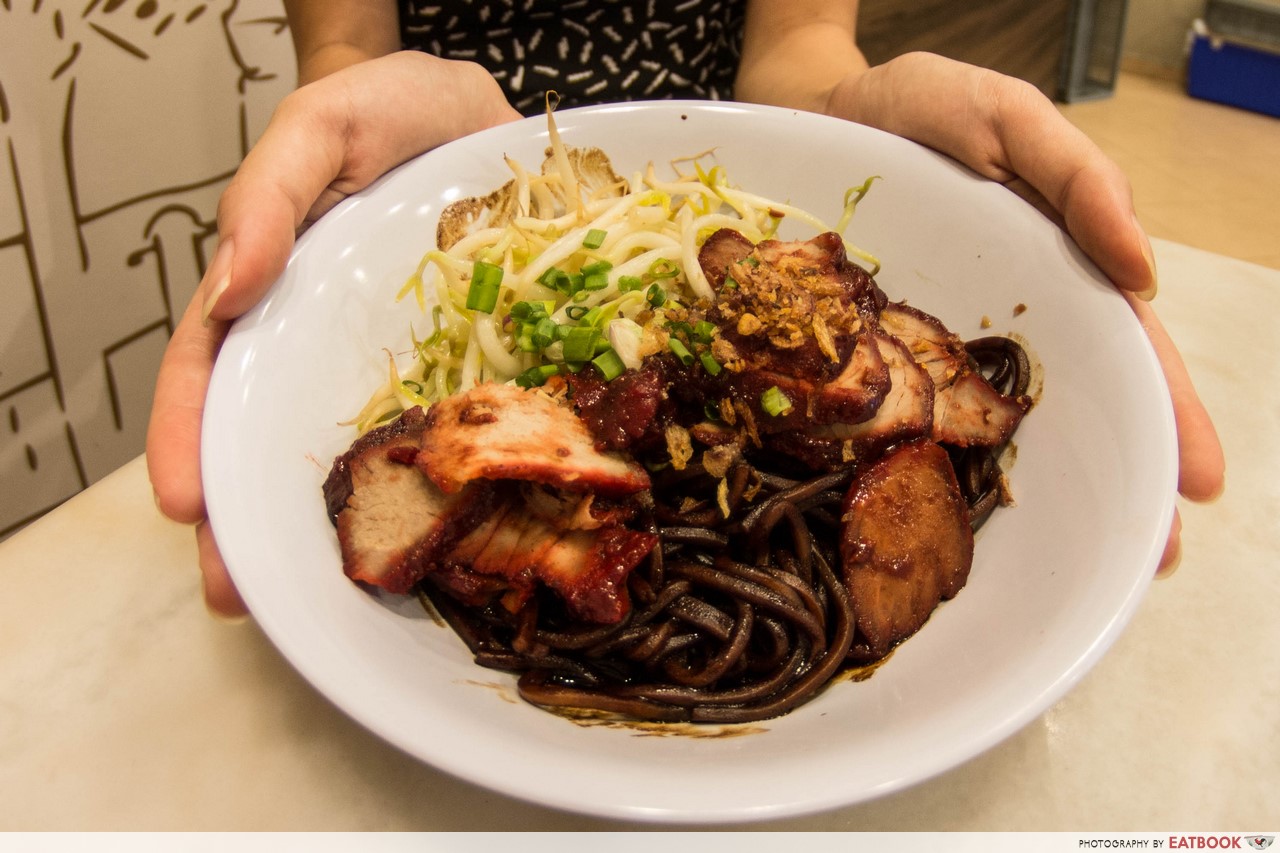 To end off, we had Ipoh Dry Black Mee ($3.50). Black foods in general make us happy, so no guesses to why we ordered it. 
The bowl was equal parts taugay and hokkien mee tossed in their special sauce, and it turned out to be a lighter dish than we'd expected. It was simple yet comforting, but I wished the char siew slices were less sweet.
Ambience at Anson Town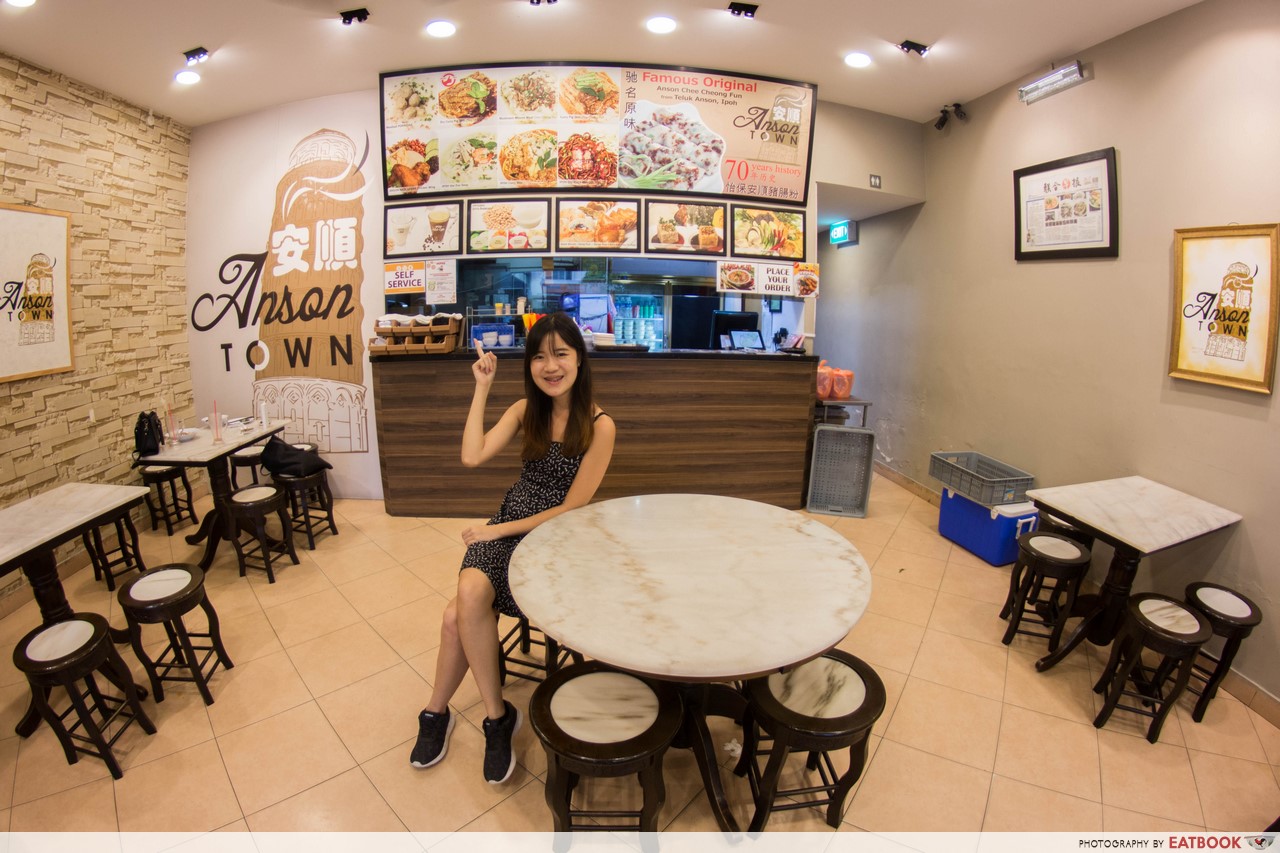 Anson Town has a setting of a casual eatery, with air-conditioning to make things a little more comfortable. That said, the smell of food will cling to you, but it won't be as bad as a KBBQ. It's self- service here, so don't be surprised if you have to grab everything yourself!
The verdict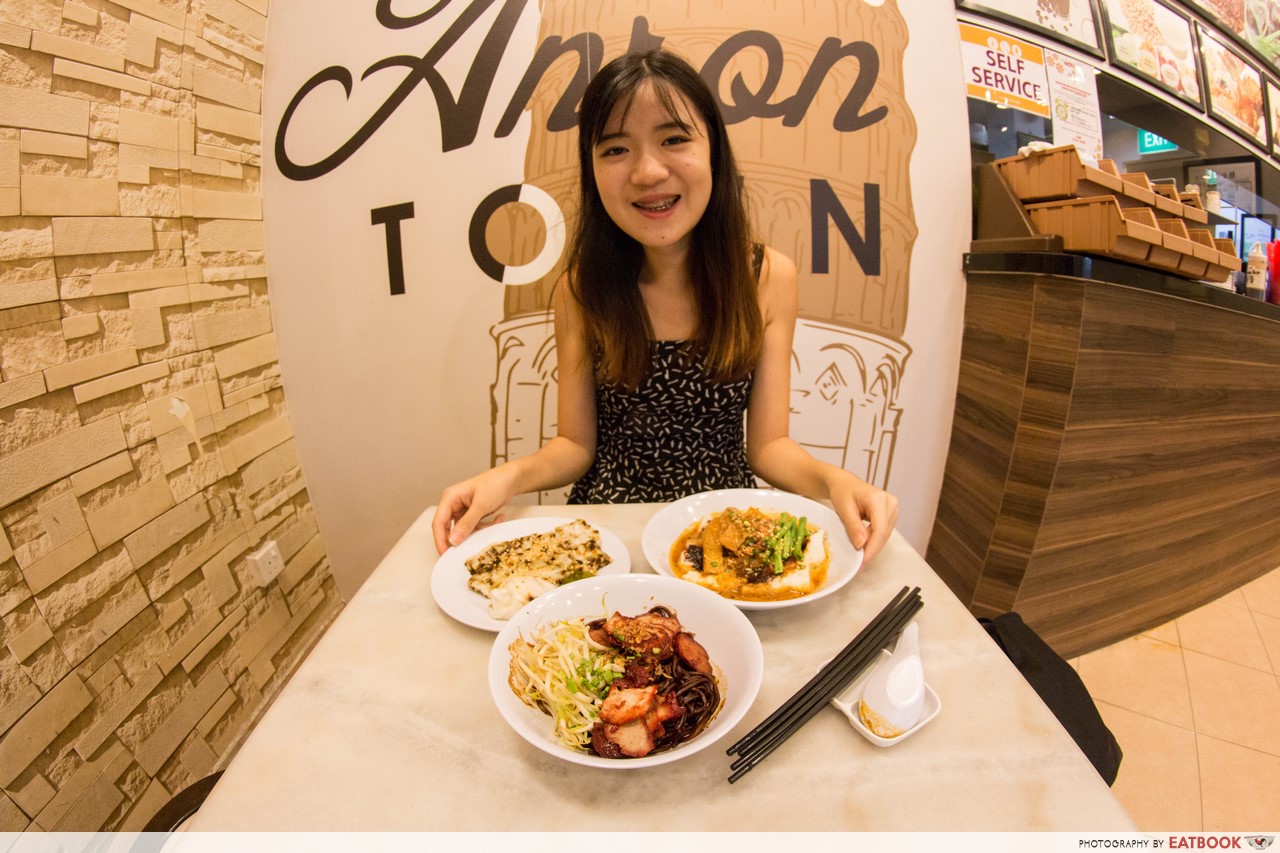 This Cantonese girl sure loves this version of CCF. In fact, I wish I found out about it earlier. With affordable, good food in a cosy environment, there isn't much else I could ask for. If you head down to try, let us know which CCF you got!
This is an independent review by Eatbook.sg.
Summary
Pros
– Affordable
– Nett prices
– Tasty food
– Air-conditioned
Cons
– Smell of food may linger on your clothes
Recommended Dishes: Anson Special ($3.50), Dry Curry Pig Skin Chee Cheong Fun ($4)
Operating Hours:
Daily 8am to 9pm
Tel:
6345 9689
Address: 324 Changi Road, Singapore 419799