Aqua S at Orchard Xchange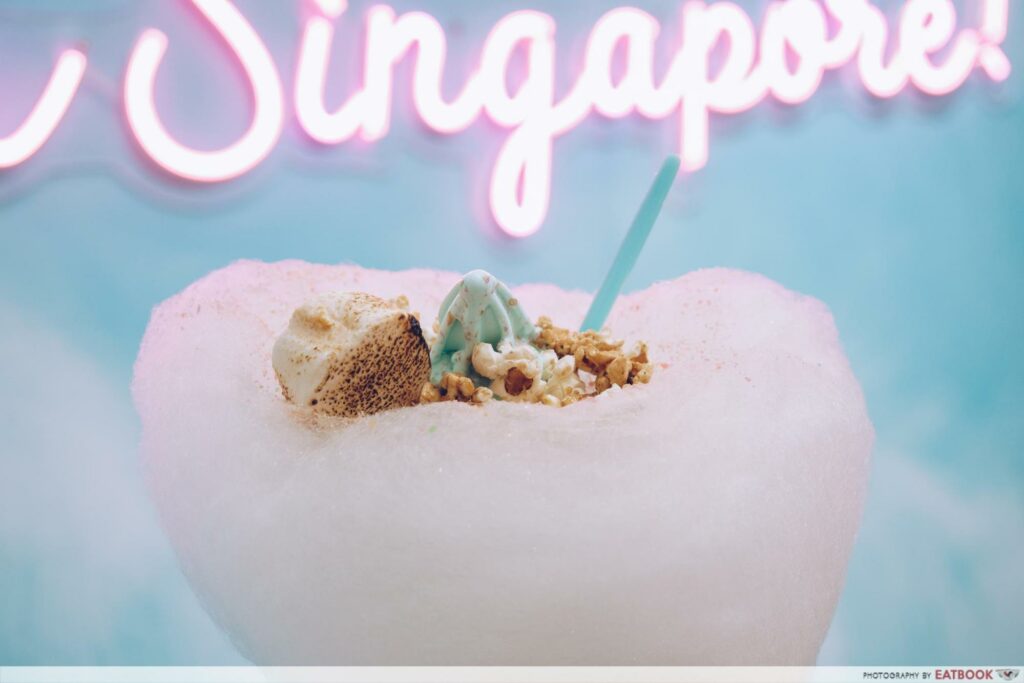 Singaporeans' appetite for new food in town knows no bounds – we will queue for ages and seek out the most Instagrammable dishes. Sydney is home to many desserts that went viral, not only for how pretty they look but also for their novelty. Cue Aqua S, which has finally open their doors on 11 September at Orchard Xchange. Their pastel-hued soft serve is the prettiest ice-cream I've ever set my eyes on.
Food at Aqua S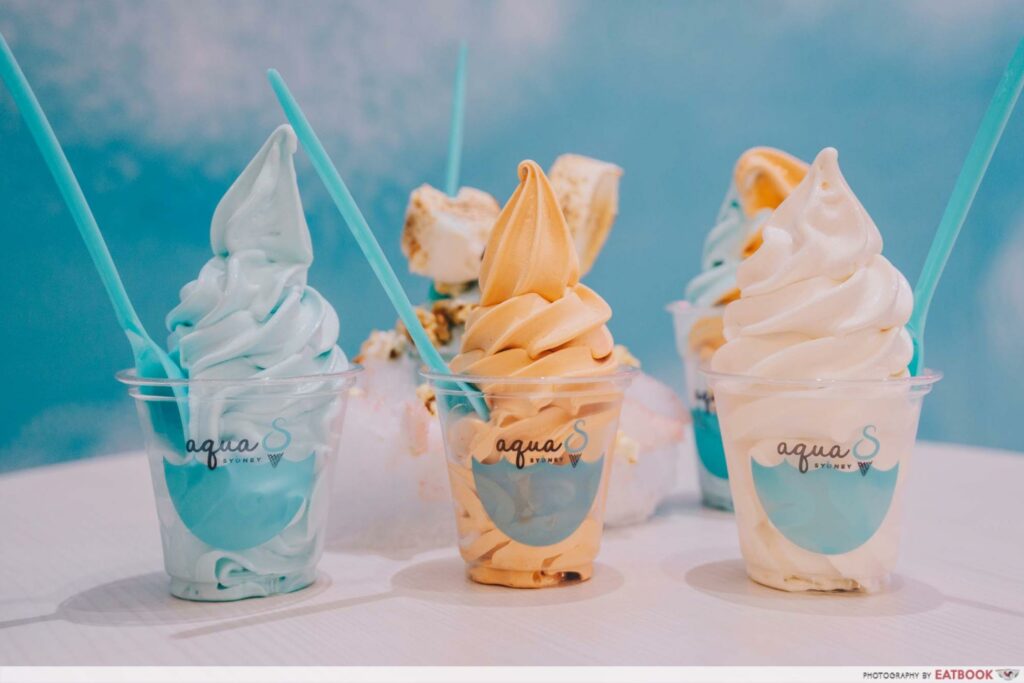 Aqua S brings soft serve to the next level. More than just a pretty treat that's great for the 'gram, their soft serves are also lip-smacking delicious. A regular cup sets you back $5.40, while a large cup or black waffle cone is priced at $6.40.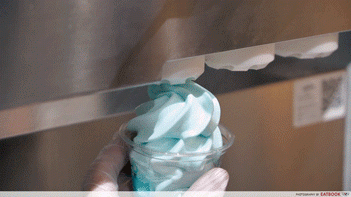 Many queue up for their Sea-Salt flavour, and it's easy to see why. The subtle umami notes of the luscious soft serve intrigue your taste buds, making you unable to resist a second bite – and another. There's an underlying sweetness too, making it the perfect balance of sweet and savoury flavours.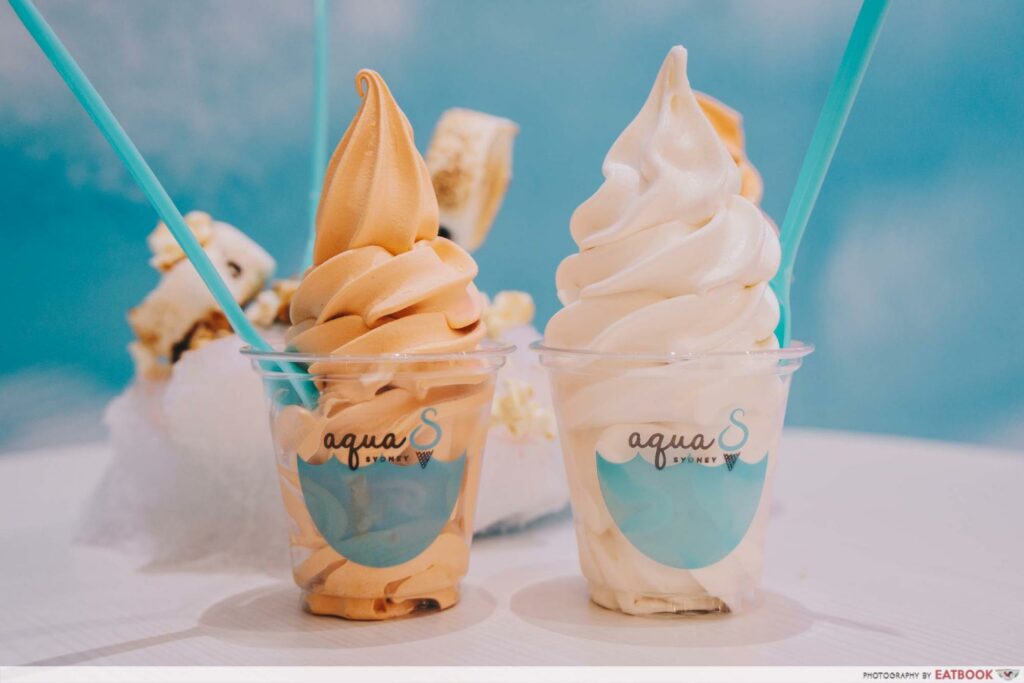 Apart from their Signature Sea-Salt, they also offer two other soft serve flavours, which will change every fortnightly; once on the first day of the month and once more on the 16th day. During their opening day, we had the pleasure of trying their Thai Tea and Lychee soft serves.
All the soft serves at Aqua S are made in-house to ensure utmost freshness. For instance, the Thai Tea boasts a long preparation process, whereby tea leaves are steeped overnight to ensure a robust floral aroma in their soft serve. Combined with condensed milk, the pastel orange ice-cream is ultra creamy.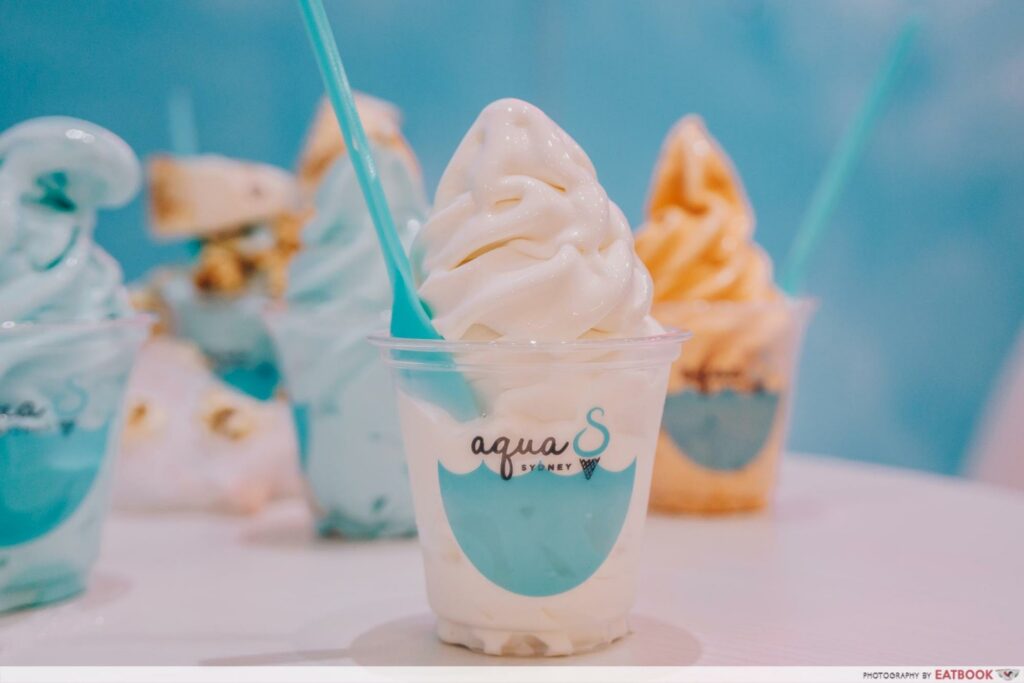 Great on a sweltering hot day is their Lychee. Bursting with tropical notes of sweet lychee, what I like most about this soft serve is its velvety texture. This makes it far more decadent than the usual sorbet-like lychee ice-cream I tend to have.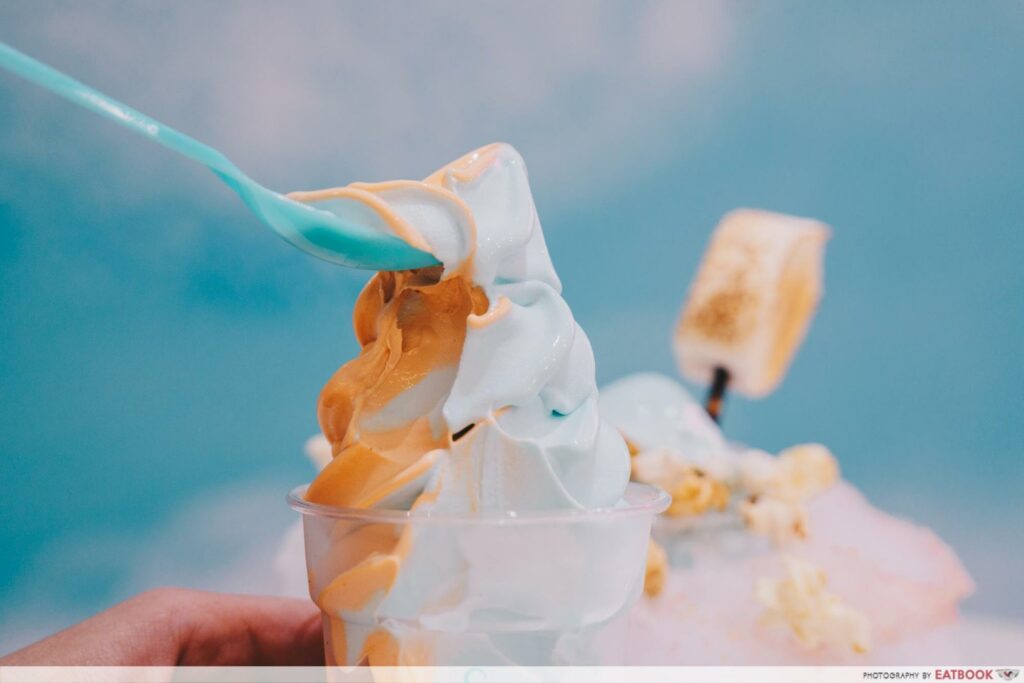 Aqua S also offers swirled flavours such as Lychee and Sea Salt as well as Thai Tea and Sea Salt. I personally prefer this version, as the briny notes of the Sea-Salt help brighten up the flavours of the other two soft serves.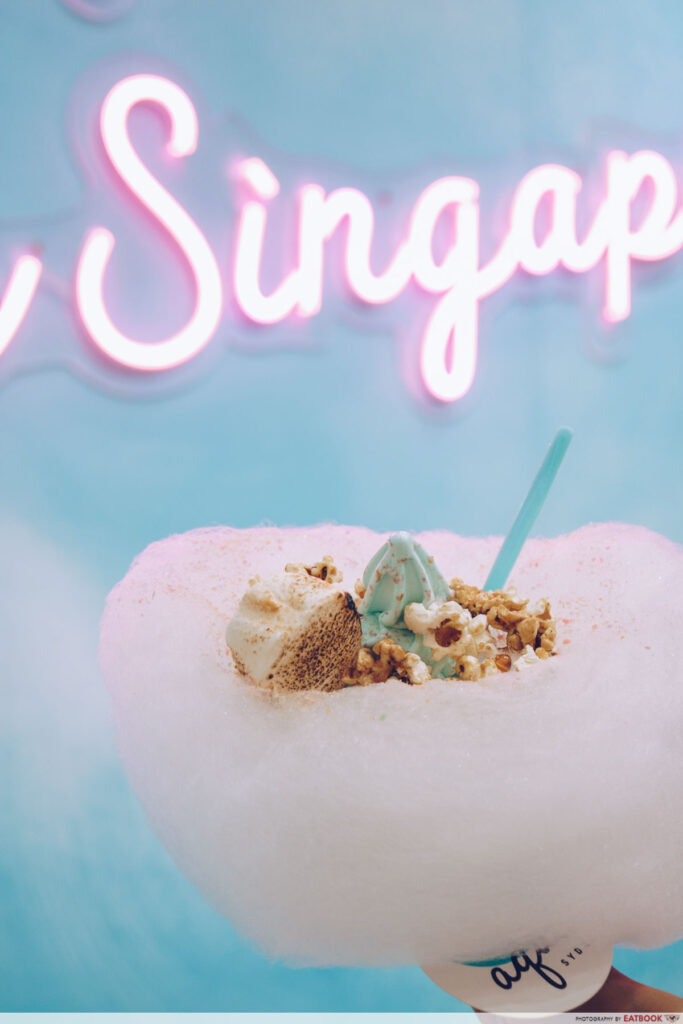 Complete the picture for Instagram by getting all four toppings to go with your soft serve. Priced at $0.80 a pop, white fairy floss rims your soft serve like a cloud, and is then garnished with colourful popping candy and sweet popcorn.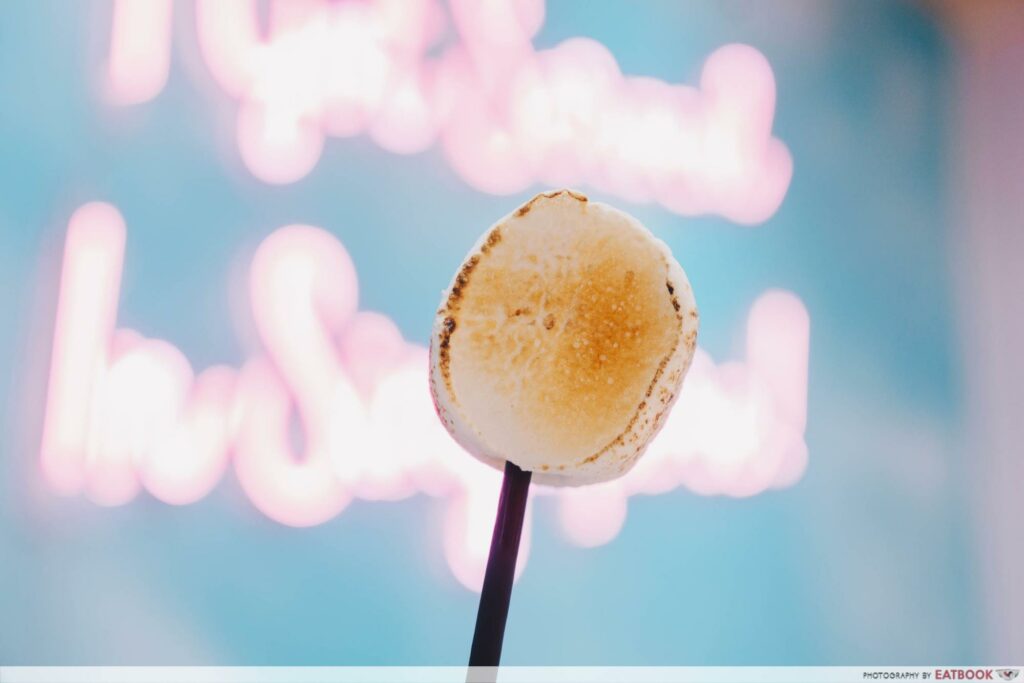 Lastly, a torched marshmallow, which is held by a chocolate Pocky stick, is pierced into the ice-cream.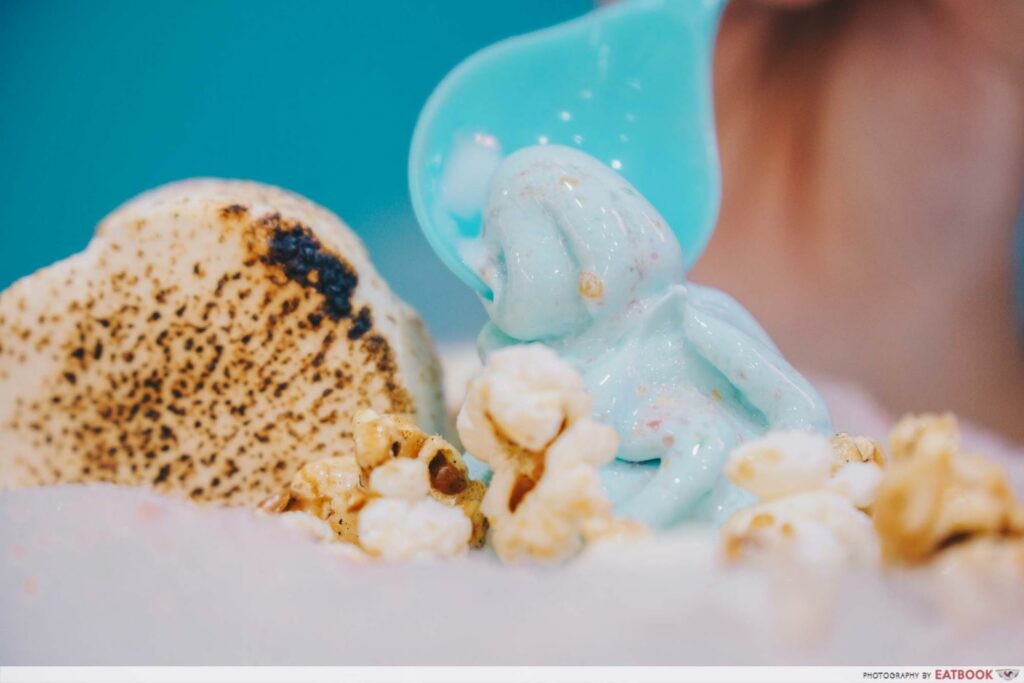 To balance off the sugary toppings, I highly recommend the Sea-Salt when you order this work of art.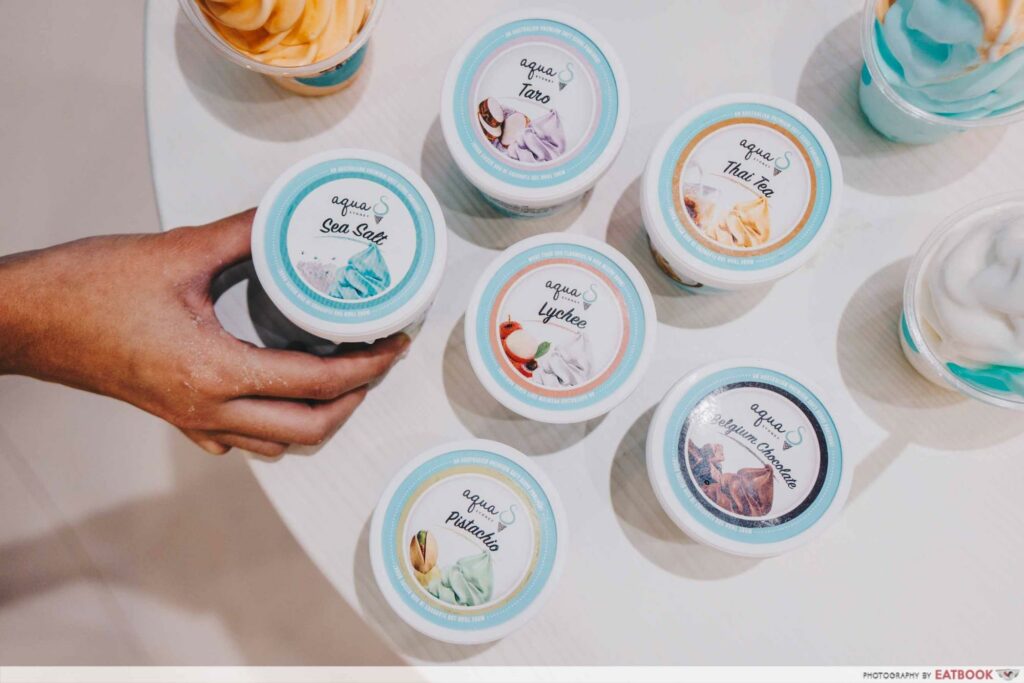 If you can't get enough of their soft serves, you can also grab one of their Ice Cream Mini-Tubs ($3.80) to bring home. When we were there, they had six flavours including Pistachio, Taro, and Belgium Chocolate. Taking pride in the ingredients they use, the latter features Callebaut, one of the finest Belgian chocolates in the world.
Ambience at Aqua S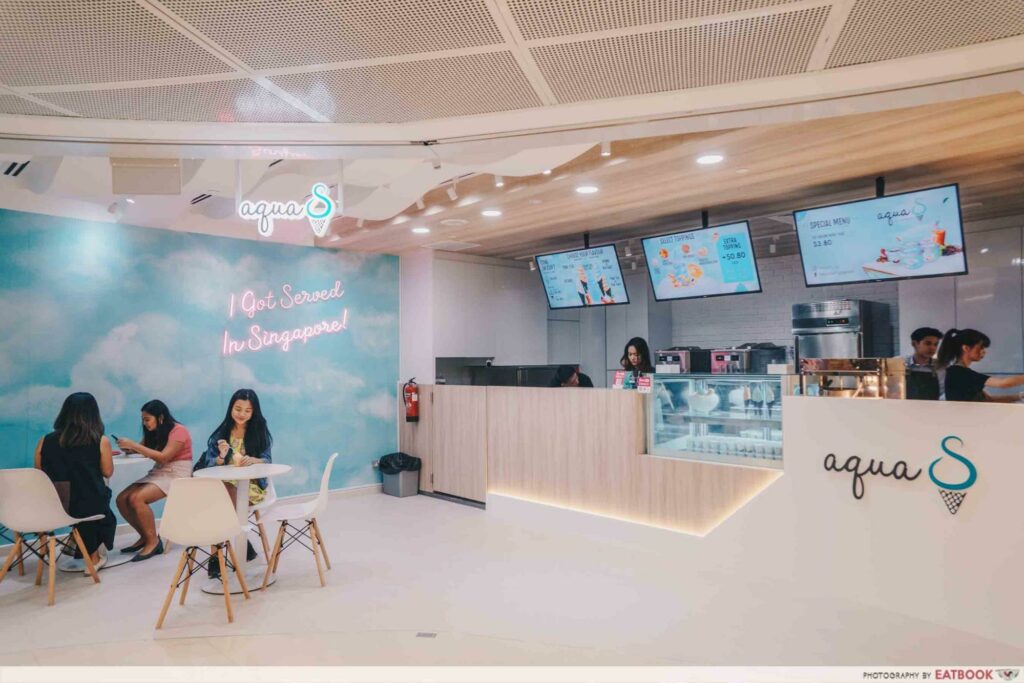 Aqua S takes up a corner spot at Orchard Xchange, which is easily accessible via ION Orchard and Orchard MRT Station. More than just a takeaway counter, they have three tables for you to enjoy their delectable treats. Just like their pretty soft serves, the interior is also Instagram-worthy. Making the perfect photo backdrop is a pastel blue wall decked with a pink neon sign.
The verdict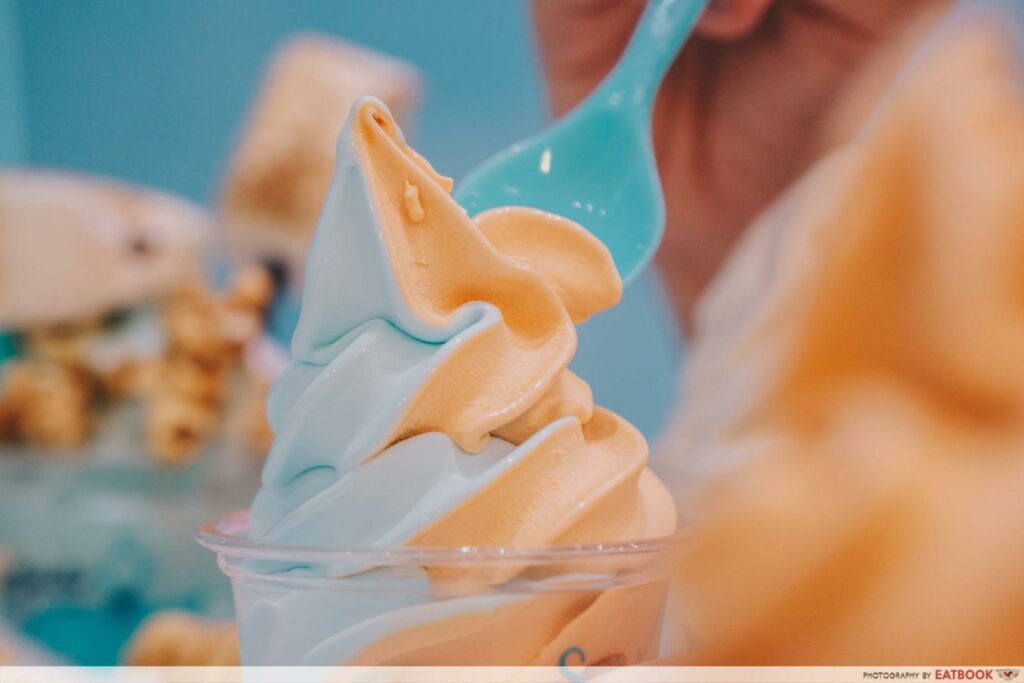 If you're a fan of Mr. Softee, you will find that Aqua S' soft serve reigns supreme, with its buttery texture and pronounced flavours. Plus, their signature Sea-Salt is really to die for, thanks to its well balanced flavour that's unlike the cloyingly sweet and salty pairing found in some salted caramel desserts. I also like how the flavours rotate every 15 days, as this means I will never get bored of their toothsome treats.
Address: 437 Orchard Road, #B1-01, Orchard Xchange, Singapore 238878
Opening hours: Daily 10am to 10pm
Website
Photos taken by Pepita Wauran.
This post is brought to you by Aqua S. 
Summary
Pros
– Delicious soft serve
– Good service
– Nice ambience
Cons
– Few seats
Recommended flavours: Sea Salt and Thai Tea ($5.40 for small cup, $6.40 for big cup or cone)
Opening Hours: Daily 10am to 10pm
Address: 437 Orchard Road, #B1-01, Orchard Xchange, Singapore 238878