ASPA in Pasir Ris for affordable tapas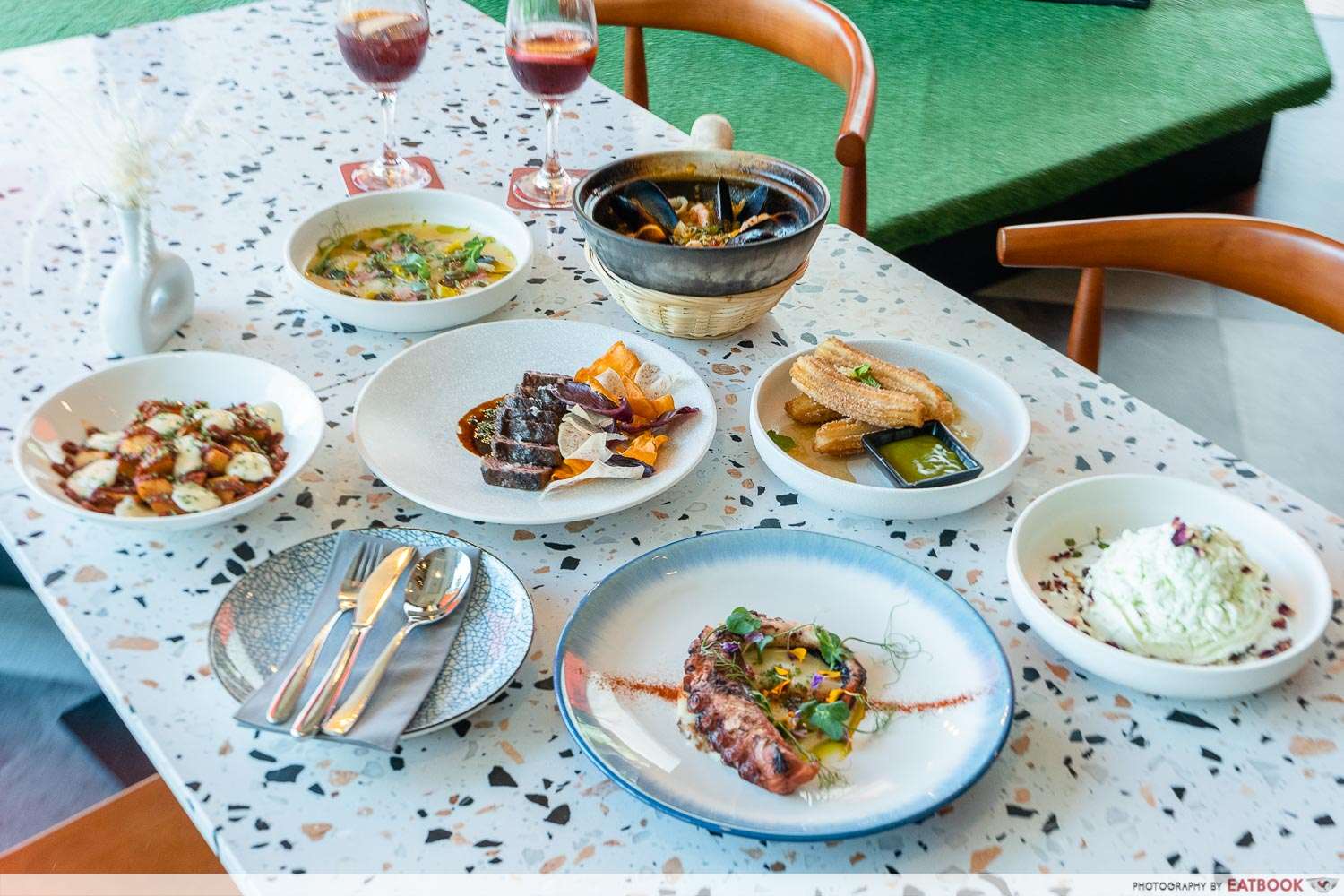 Delicious and affordable tapas in Singapore is hard to come by, so when I heard of new Asian-Spanish restaurant ASPA, I immediately jumped at the chance to check them out.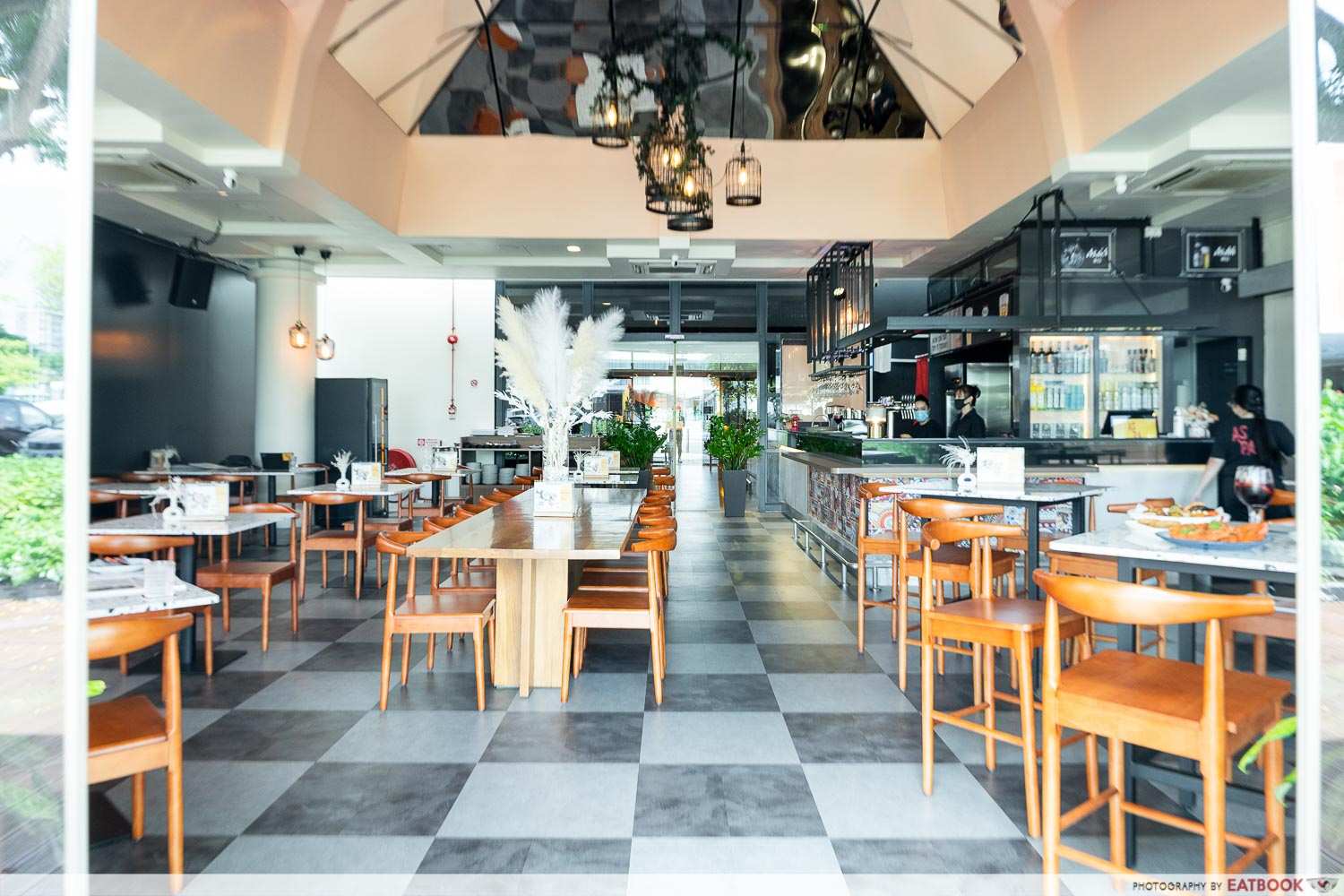 Hidden in Aranda Country Club—a stone's throw from Downtown East—is ASPA, an interesting addition to the list of East-side eats. This gem-of-a-find serves classic Spanish cuisine with an Asian twist—think Asian ingredients and flavours cleverly incorporated into traditional tapas items.
10 Cafes In The East Serving Pokemon Latte And Truffle Egg Croissant For Lazy Weekend Brunches
Food at ASPA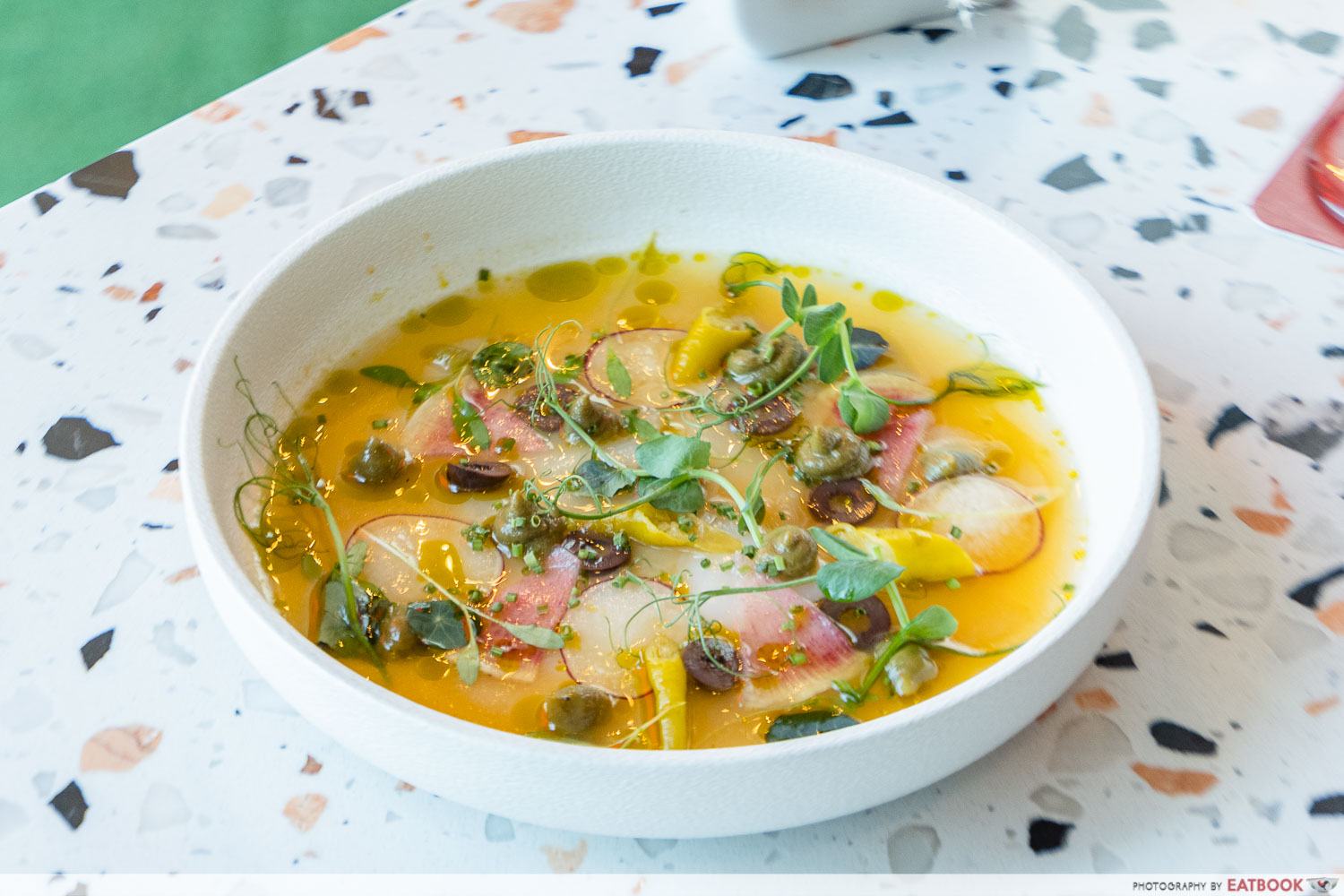 The menu is rather extensive with a wide range of plates, done both ways: classic and Asian-style. Heartier meats feature in the mains section, along with Singapore's first-ever Claypot Paella.  
We started on a light note with the tangy Passion Fruit Scallop Ceviche ($12++), featuring Thai-style cured scallops. This beautifully-plated appetiser was refreshingly light on the palate, with tangy notes from the fruit and a briney flavour from the olives and shellfish.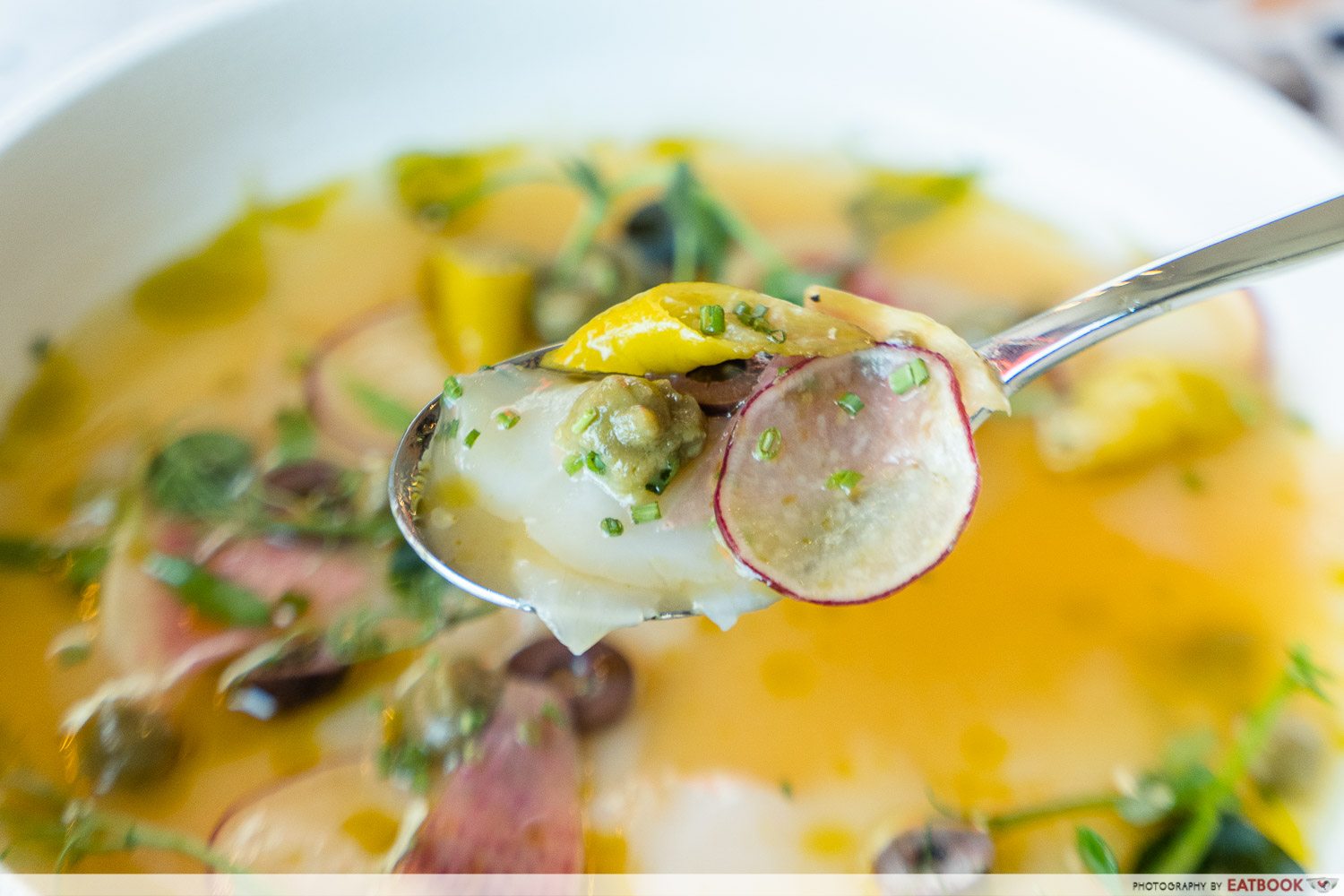 Thinly sliced radish and micro greens add texture to the dish, lifting the flavours in each bite.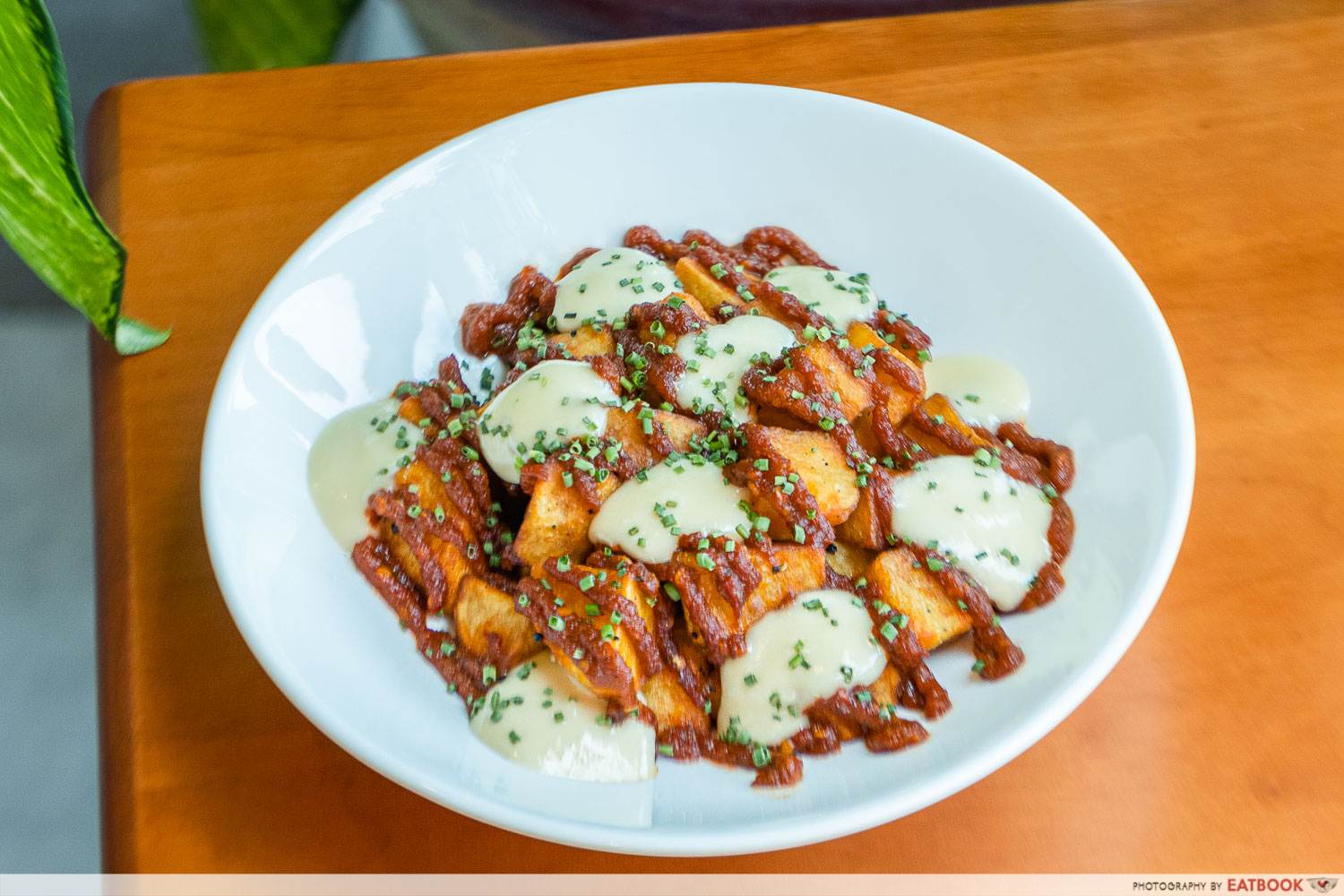 If you prefer a warm starter, the Patatas Bravas ($10++) was equally impressive. You get a substantial portion of bite-sized potato cubes boasting crispy skin on the outside, with a soft and fluffy texture within. 
It's finished with a drizzle of house-made sambal, which was savoury with hae bee hiam notes, and a garlic aioli for a rich and satisfying creaminess. The serving is pretty generous, so everyone around the table can get a taste of it!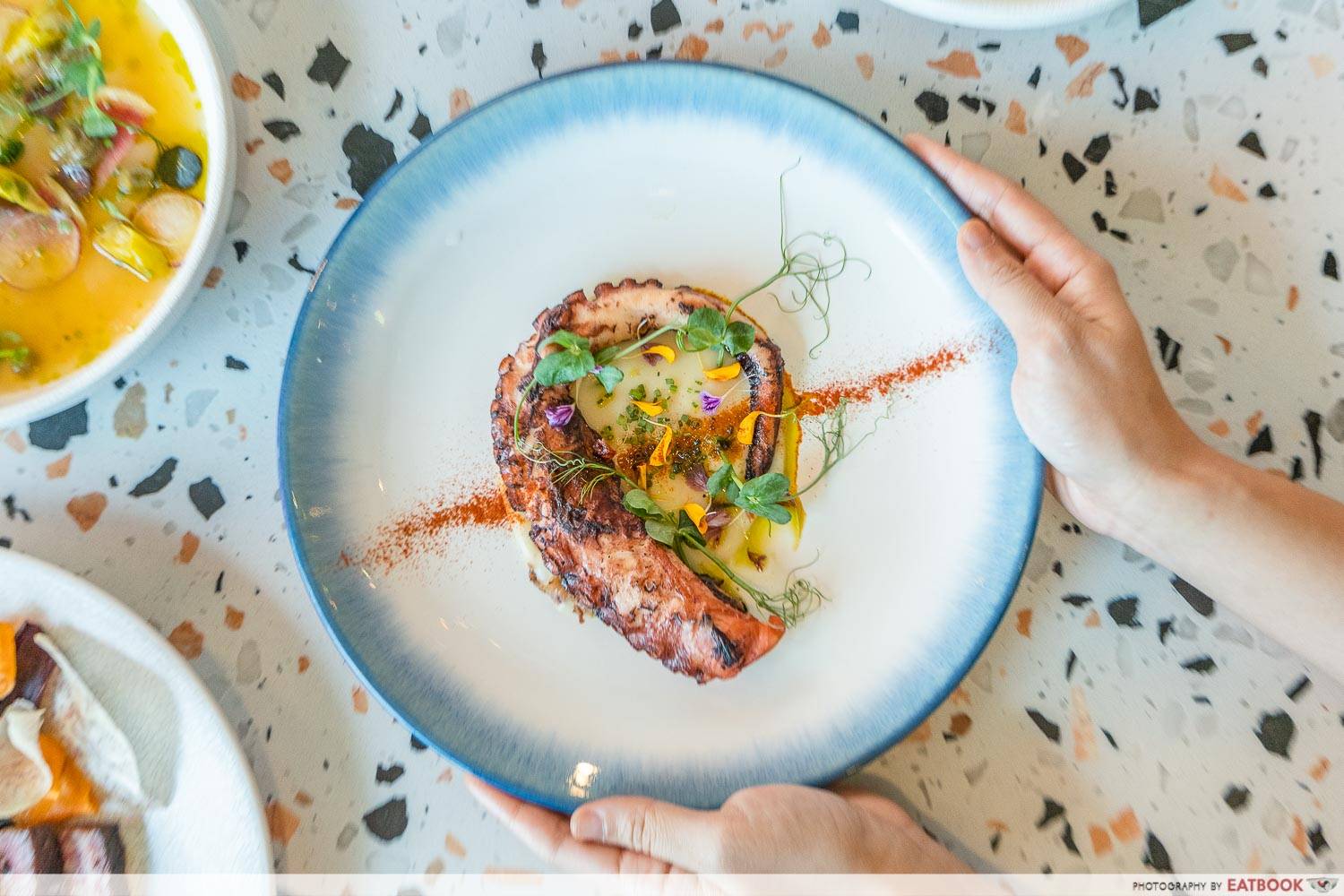 For something more classic, the Roasted Octopus ($16++) wouldn't disappoint. This tapas showcases an octopus leg cooked in beer, on a bed of buttery mashed potatoes.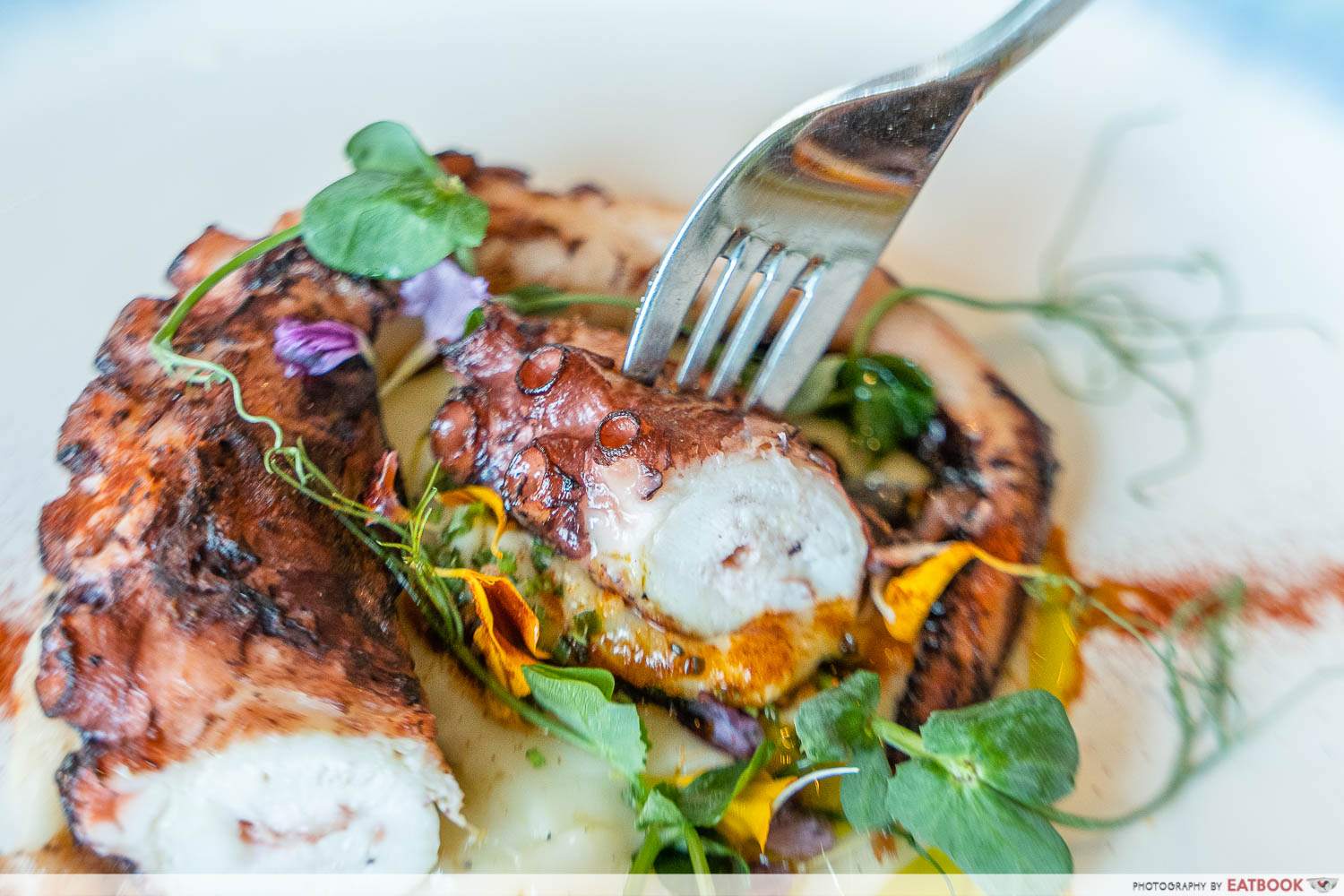 We were blown away by how incredibly tender this octopus leg was. Cutting into it required little effort, as it was perfectly cooked to fork-tender. The slight char added a nice touch to the look and taste of the dish, complementing the sweet, seafood flavours of the octopus. Needless to say, we devoured this unanimous favourite in no time.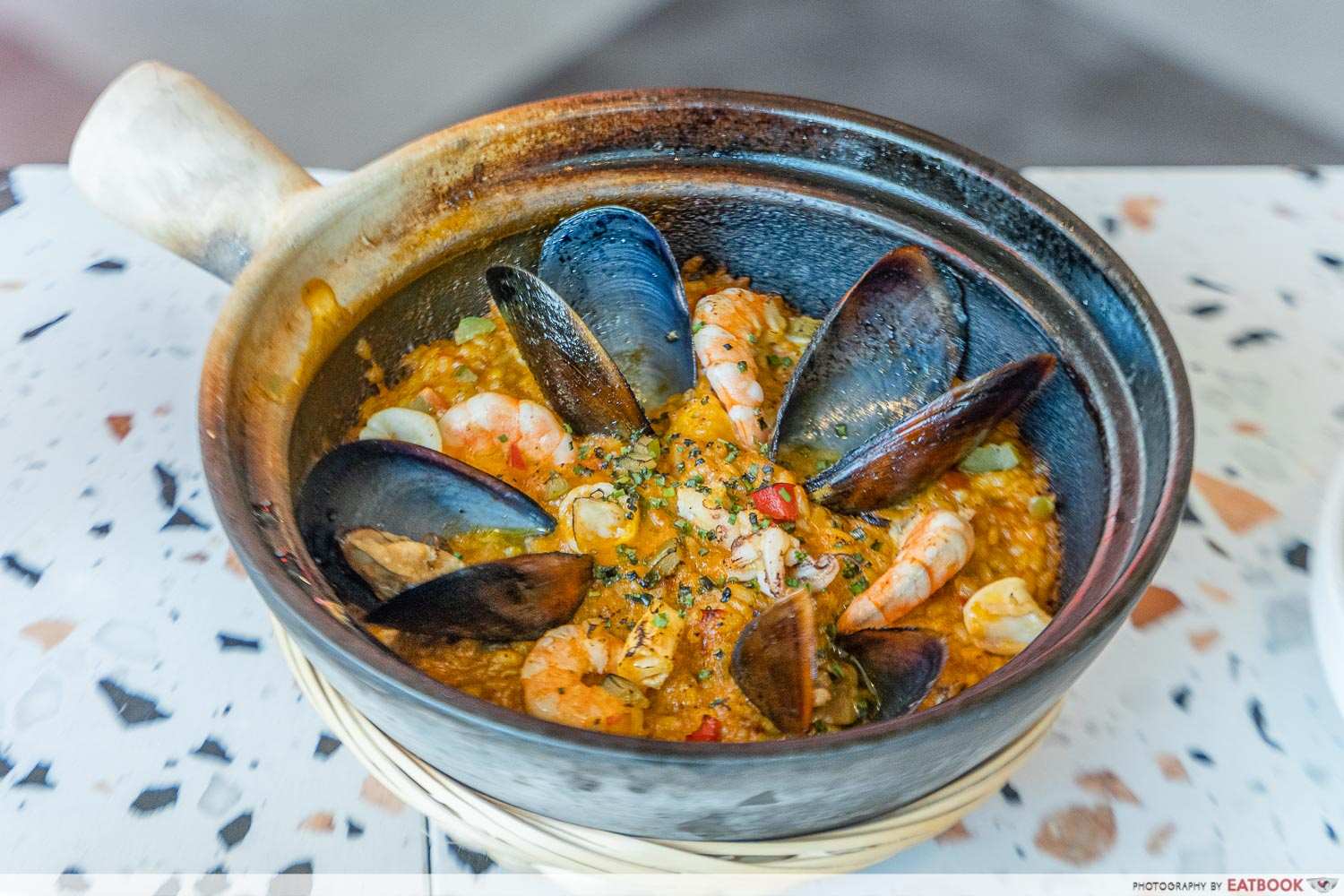 While our experience was near spotless, the paella unfortunately fell short of our expectations. Our carb of choice was the Masak Lemak Chilli Api Paella ($28++), a unique, Asian-inspired paella served in a hot claypot. I enjoyed the fragrant turmeric and creamy coconut notes, along with the fresh seafood, but felt that the dish was too wet for my liking.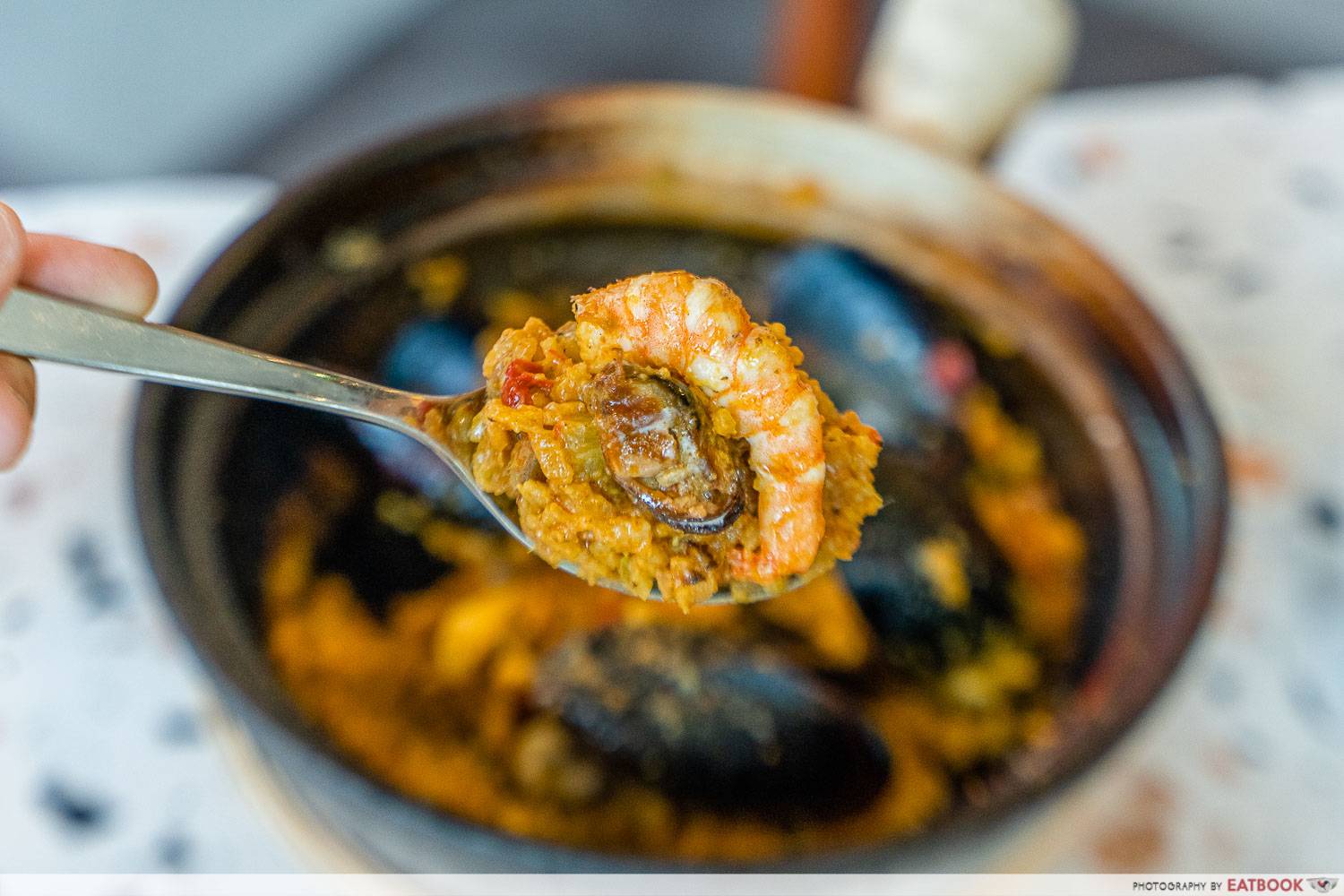 It's worth noting, however, that ASPA specialises in this exact type of paella, also known as Arroz Caldoso. This wet, brothy type of paella is lesser seen in most Spanish restos in Singapore, so you know where to head to if you're a fan.
Thankfully, the crusty rice base created by the claypot elevated the dish, adding a much-needed textural contrast to the paella. Here's a tip: I'd recommend waiting for the rice to dry out a bit before tucking in, especially if you prefer drier paella.
If you're a meat lover, indulge without breaking the bank with the 48 Hours Short Ribs ($26++). This showstopper stars slow-cooked beef short ribs with the perfect fat-to-meat ratio, on a bed of sweet teriyaki sauce, served with a side of house-made sweet potato and yam chips.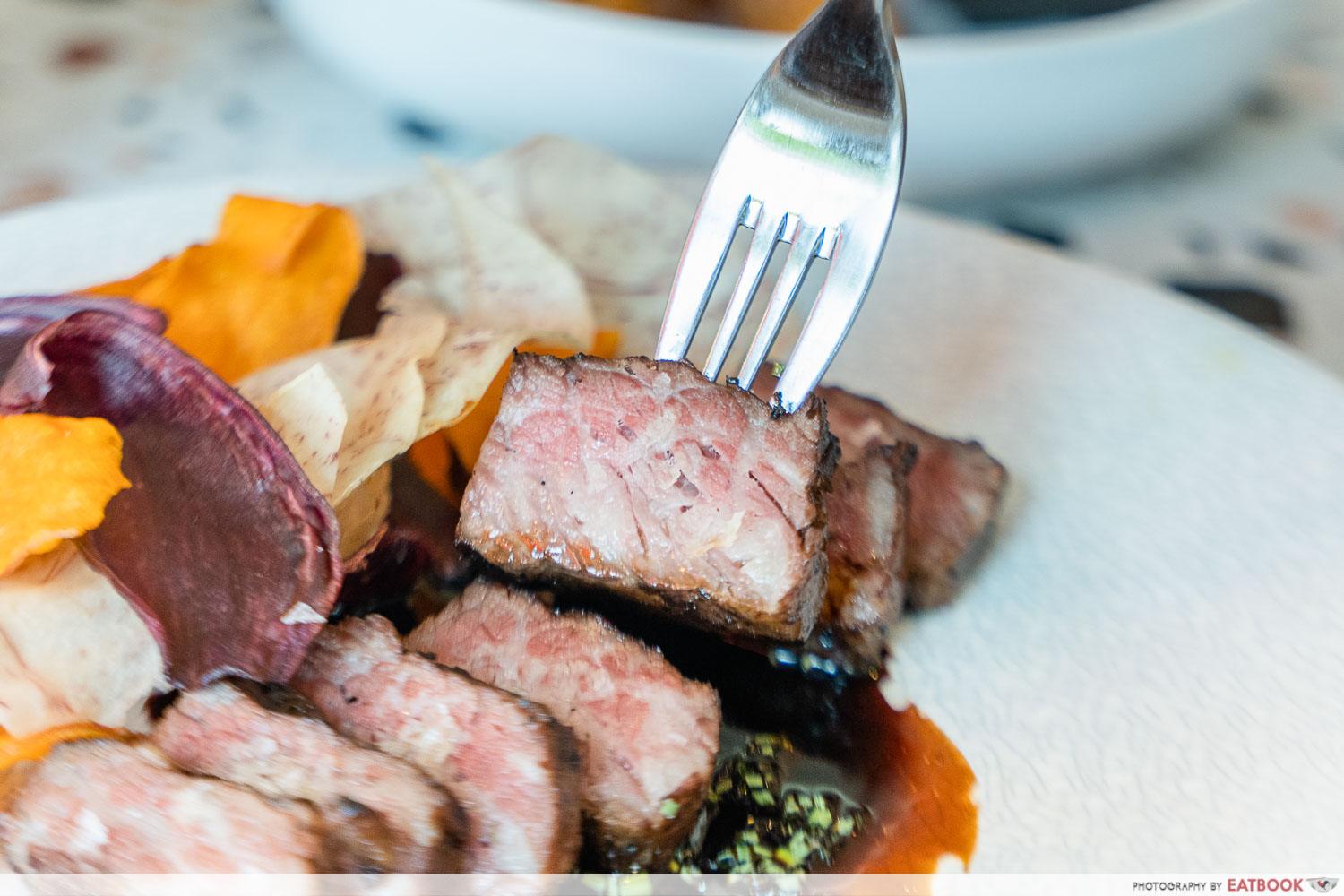 The beef slices were melt-in-the-mouth tender, with flakes of sea salt to balance out the dark sauce beneath. I wasn't a huge fan of the sauce as I felt that its sweetness competed with the flavour of the beef, but that's one small gripe I was willing to overlook as the meat was executed to near-perfection.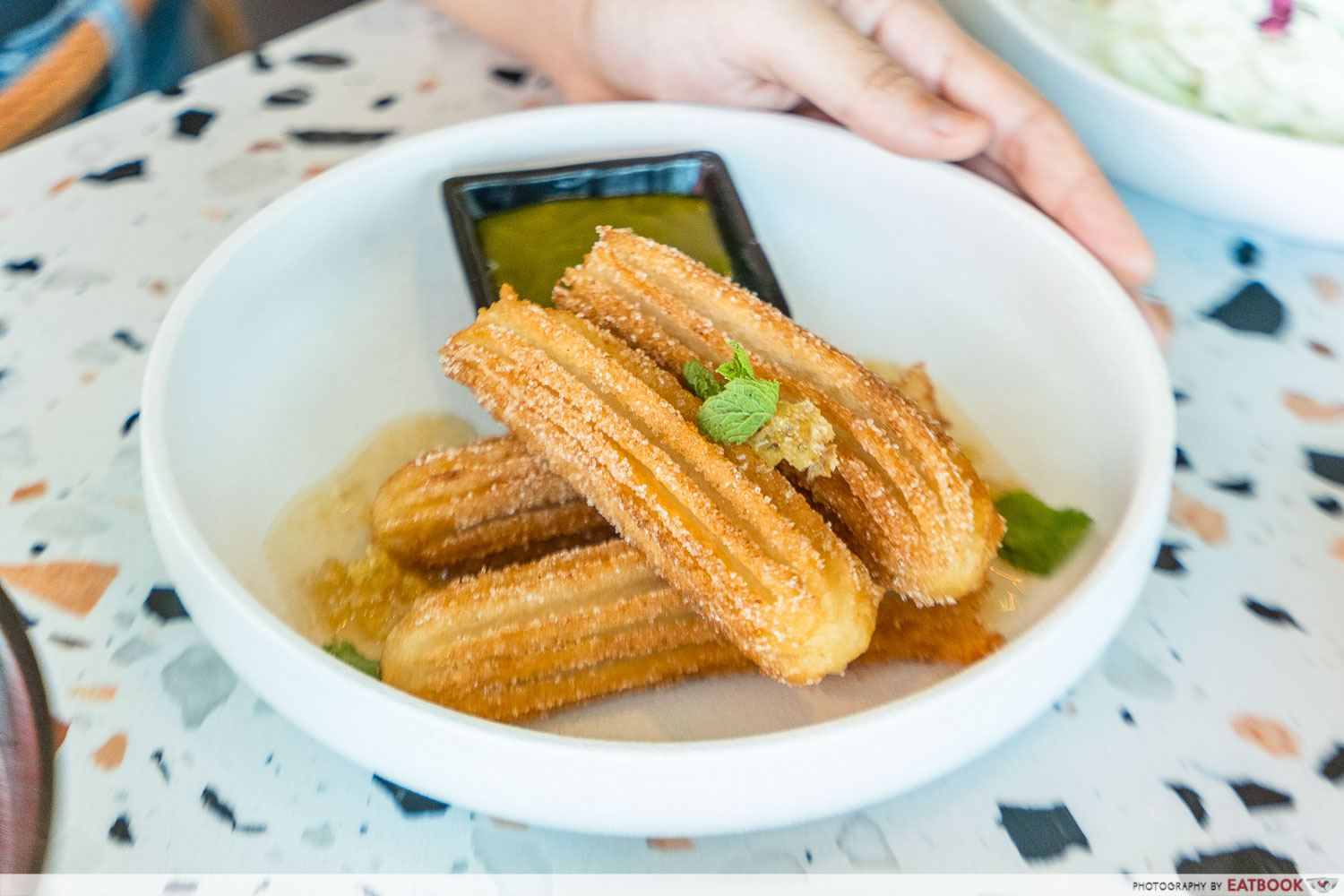 Just when we thought things couldn't get any better, our server brought over a plate of Churros ($10++). This dessert features freshly fried churros with honeycomb, served alongside house-made kaya.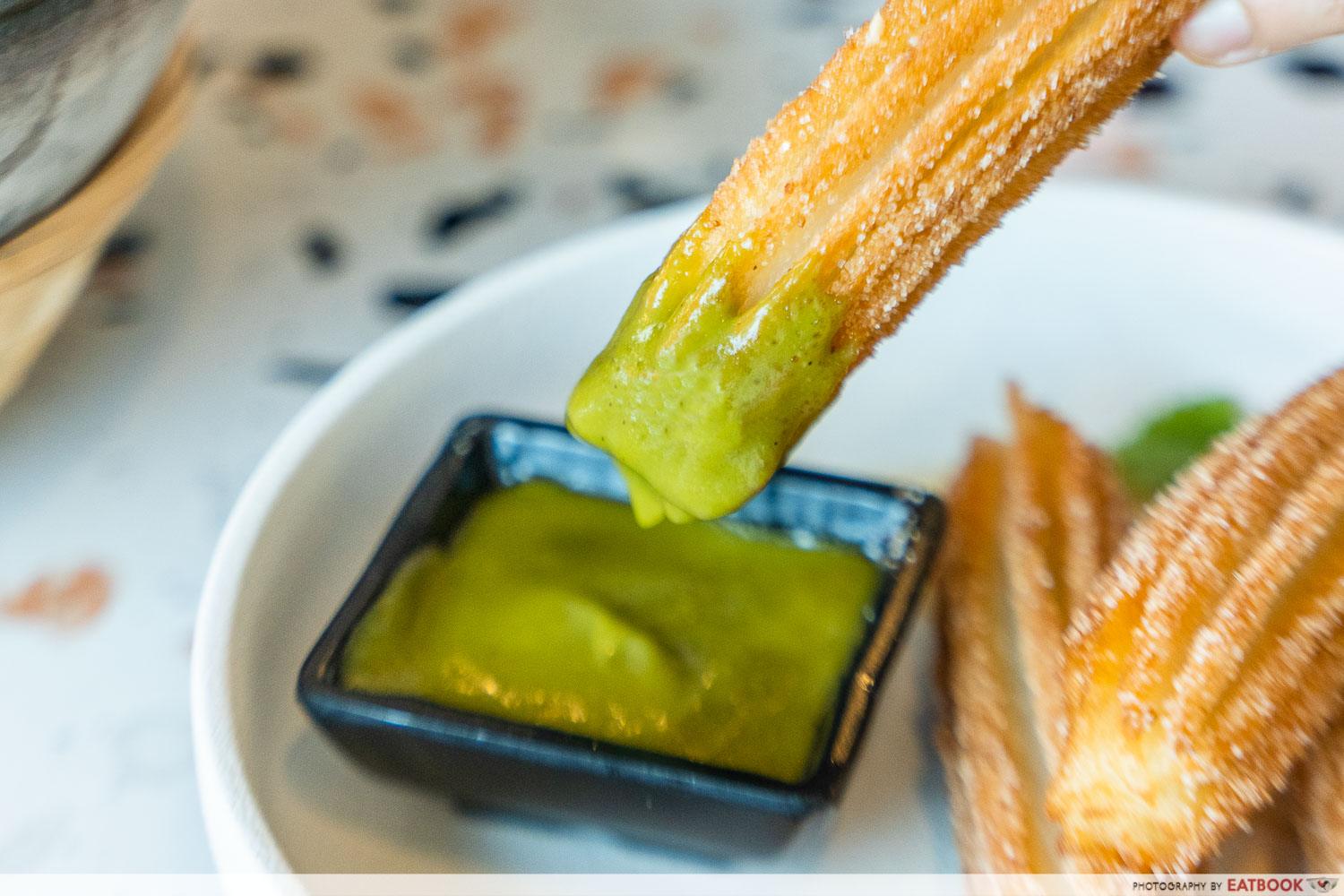 The thick churros boasted a crispy exterior that contrasted well with the soft, doughy insides. Paired with the creamy and fragrant pandan kaya, which was one of the best I've had, the combination turned out to be a winning one.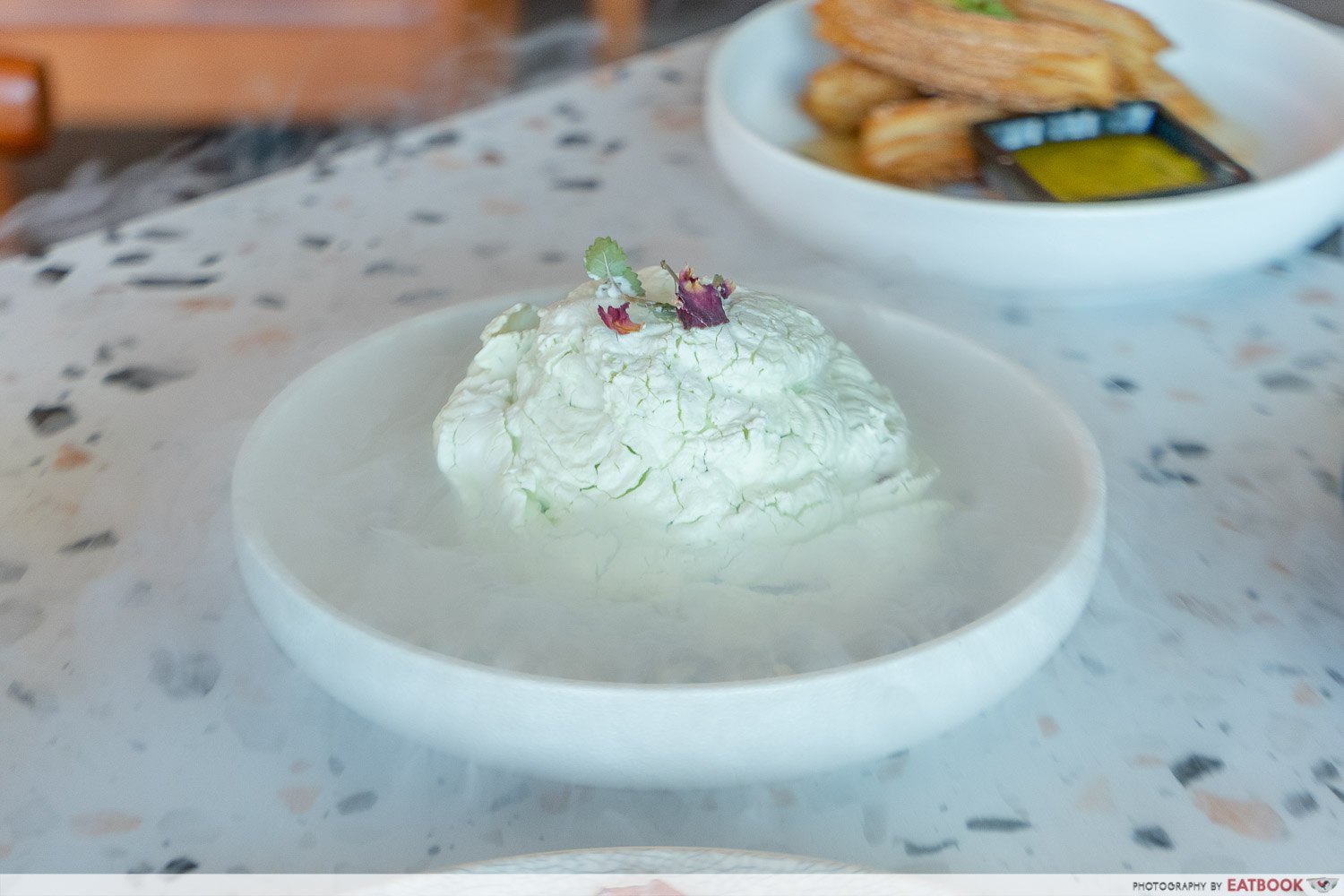 Then there's also the Nitro Cendol Crema Catalana ($14++), the restaurant's local take on the Spanish crema catalana. Frozen pandan-infused cream, coconut milk, and caramel make up this pretty dessert, which is finished off with liquid nitrogen right before serving for a theatrical effect.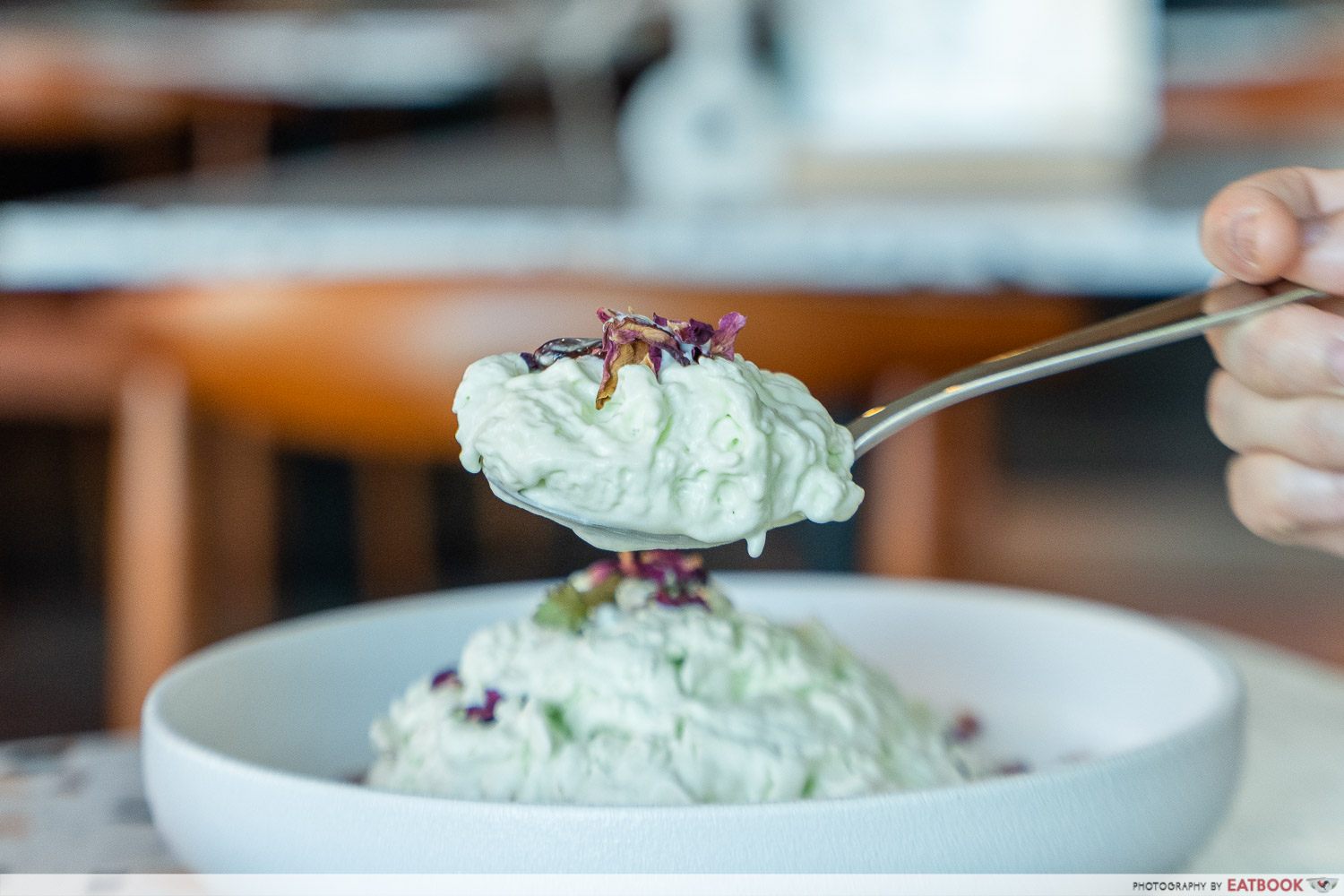 This dessert was satisfyingly creamy and indulgent, while surprisingly light and airy at the same time. I was pleased with the pairing of the fragrant pandan and tropical coconut notes, but felt that some crunch could have been introduced for textural contrast.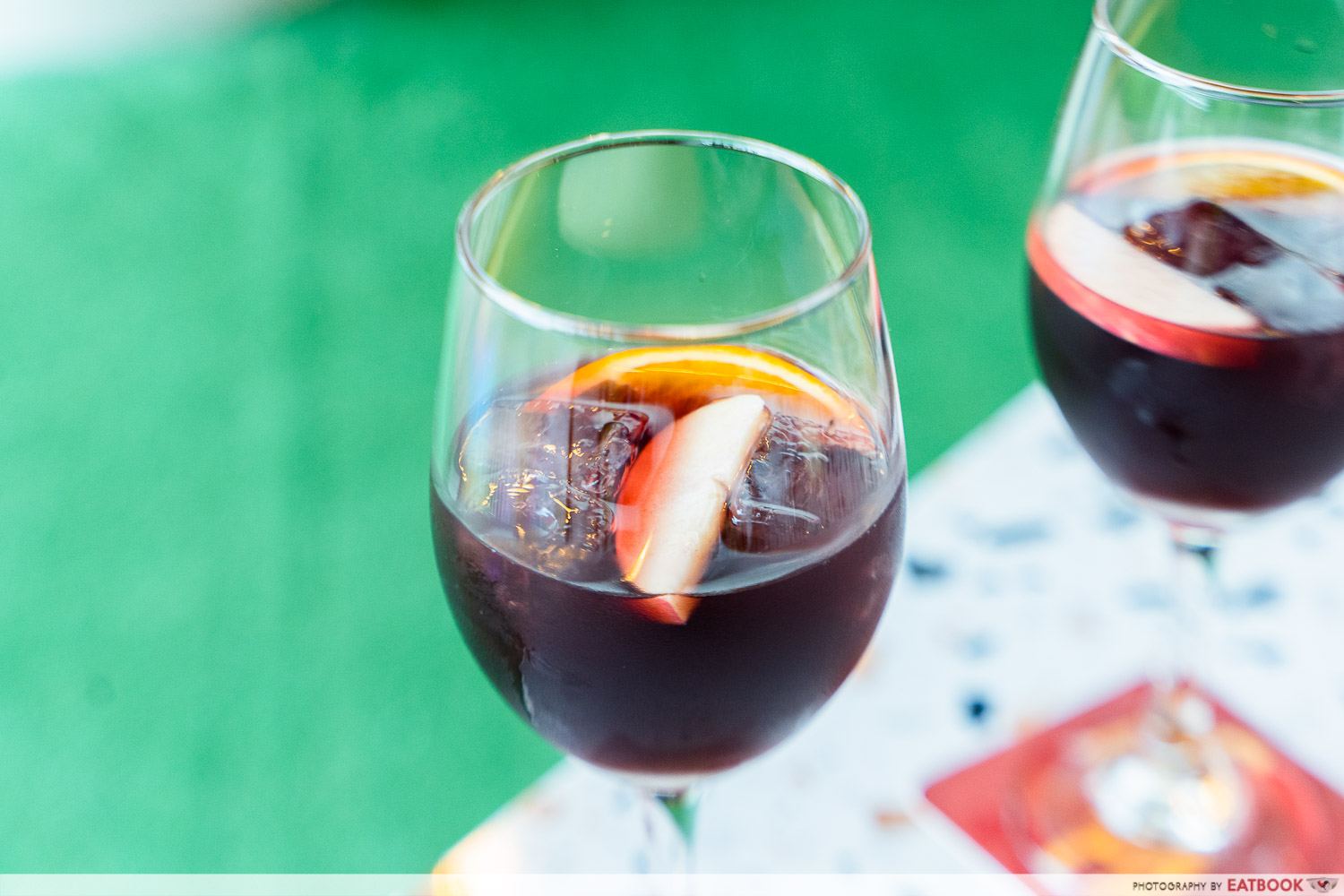 A Spanish feast isn't complete without a glass—or a cheeky jug—of Sangria. Wash everything down with ASPA's rendition, well-priced at $9++ per glass or $35 for a one-litre carafe. This version was punchy and fruity but leaned sweet, though I can't complain much considering its price.
Ambience at ASPA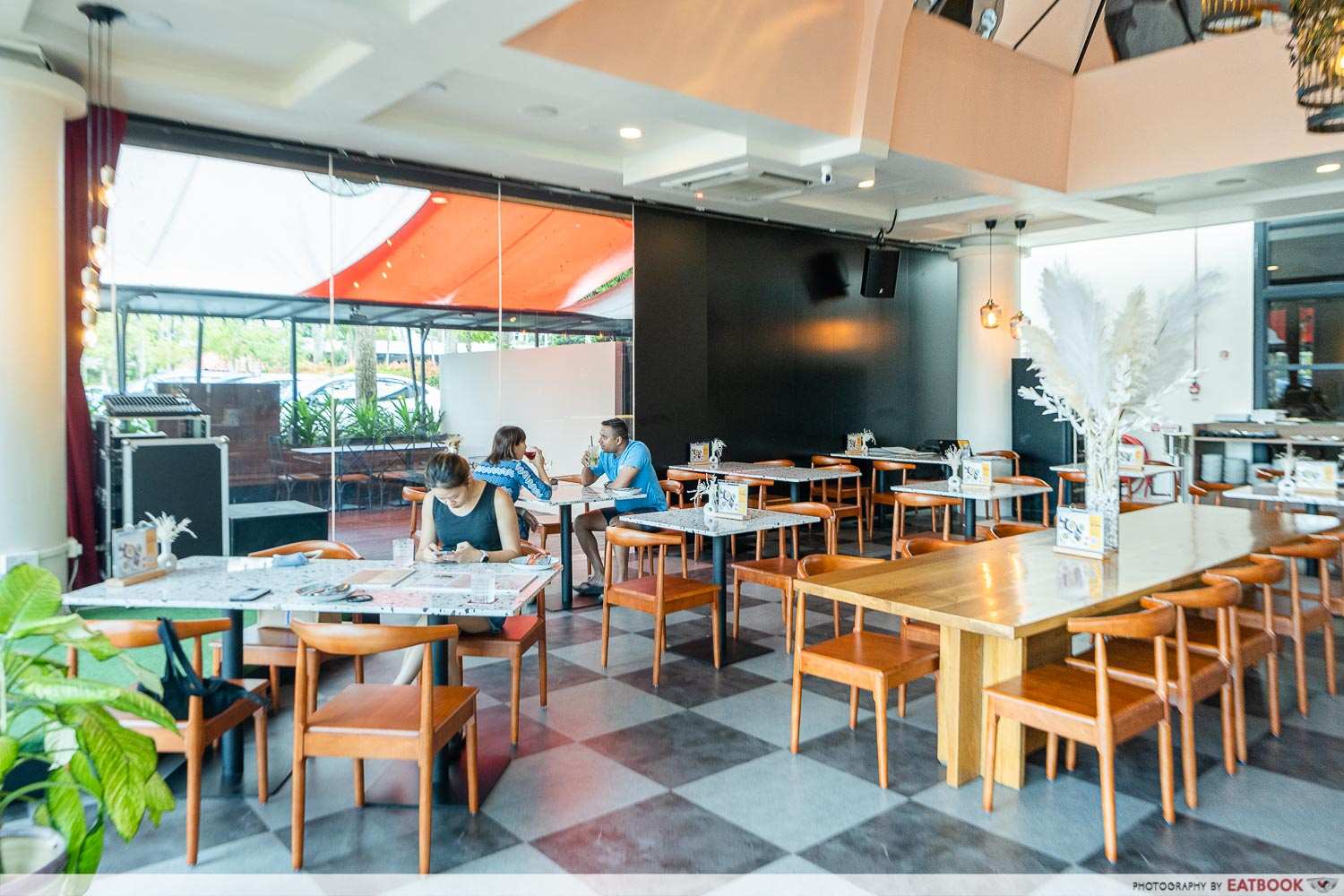 ASPA is a 10-minute walk or a short bus ride from Pasir Ris MRT Station. Otherwise, hop on the free shuttle bus from the train station to Downtown East, and walk another minute or so. You can enter the restaurant from two doors—via Aranda Country Club if you're alighting from a taxi or from the Downtown East side if you're walking.  
Head inside for air-conditioned comfort, or dine alfresco if the weather is breezy enough. There are plenty of seats to choose from, including longer tables for large group dining. The restaurant's tall ceiling makes it feel more spacious, while terrazzo tables and wood furnishings add an almost homely vibe to the setting. Top tip: the lighting here is comfortably dim, so pick a seat near the windows for more natural light if you're taking pics. 
The verdict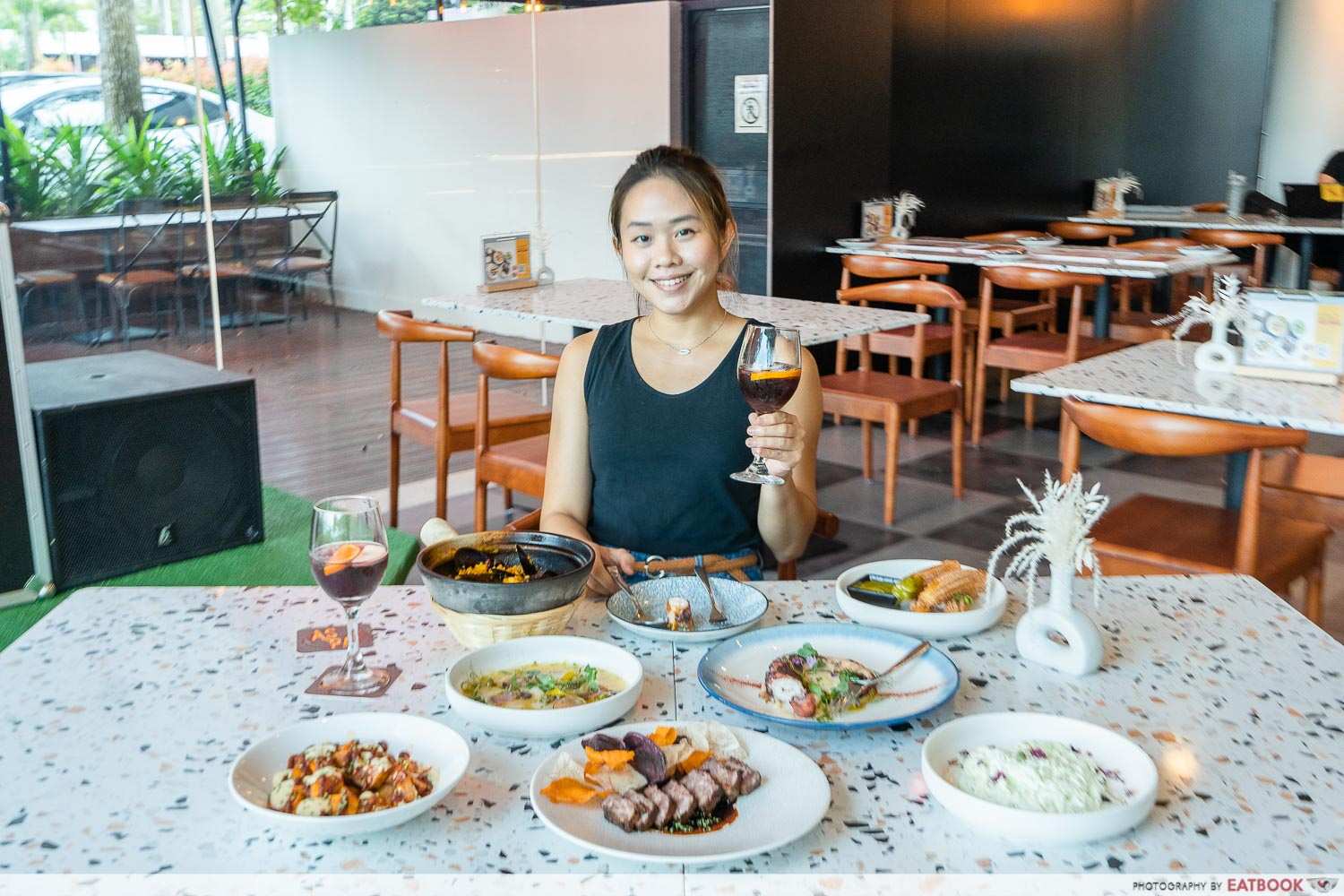 We were thoroughly impressed with the quality of food served at ASPA, especially for the prices listed. Although I live in the west, I wouldn't mind travelling back just for the delicious octopus and short ribs.
If you're looking for an East-side gem with delicious grub and drinks, on top of a relaxed ambience, ASPA won't disappoint. Come with an empty stomach and open mind to savour the unique and creative Asian-style tapas you won't find anywhere else!
Address: 60 Pasir Ris Drive 3, Singapore 519497
Opening hours: Daily 12pm to 11pm
Tel: 9139 5375
Website
ASPA is not a halal-certified eatery.
Photos taken by John Lery Villanueva.
This post is brought to you by ASPA.
ASPA Review: Affordable Tapas Restaurant In Pasir Ris With SG's First Claypot Paella
Summary
Pros
– Affordable prices
– Generous portions
– Octopus and short ribs were delicious
Cons
– Far from the city
– Paella was too wet for our liking
Recommended dishes: Roasted Octopus ($16++), 48 Hours Short Ribs ($26++), Churros ($10++)
Opening hours: Daily 12pm to 11pm
Address: 60 Pasir Ris Drive 3, Singapore 519497