Baci Perugina hazelnut chocolate from Italy

Previously available only overseas, Baci Perugina is now in Singapore in selected FairPrice outlets. This well-loved chocolate is made in Italy, and has an illustrious history of 97 years since 1922.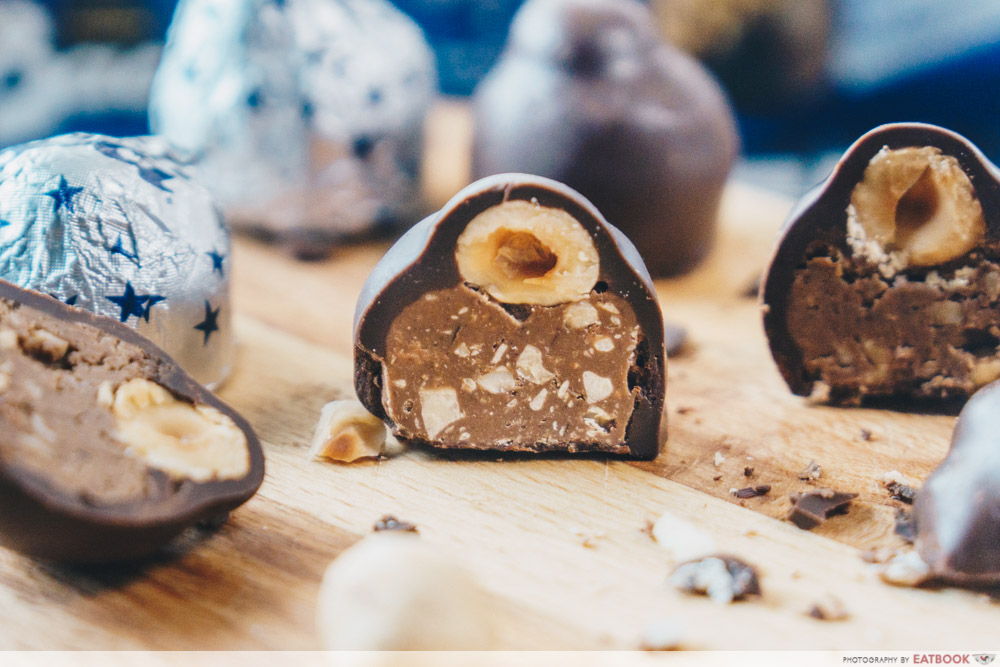 This bite-sized chocolate comprises several elements. It starts off with a soft inner core that's stuffed with crushed hazelnuts and a creamy chocolate filling. It's then crowned with a whole piece of crunchy hazelnut, before getting coated with a thick layer of luscious dark chocolate. 
I like how the dark chocolate gives a pleasant touch of bitterness, and also how there's a good balance of texture from the crunchy hazelnuts. I got quite addicted to them after popping in a few, and had to stop myself from finishing an entire pack.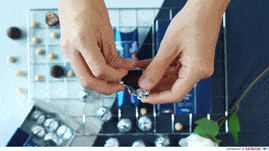 Unwrapping the chocolate is quite an experience itself. It comes wrapped in a silver star-studded foil that hides a pleasant surprise inside.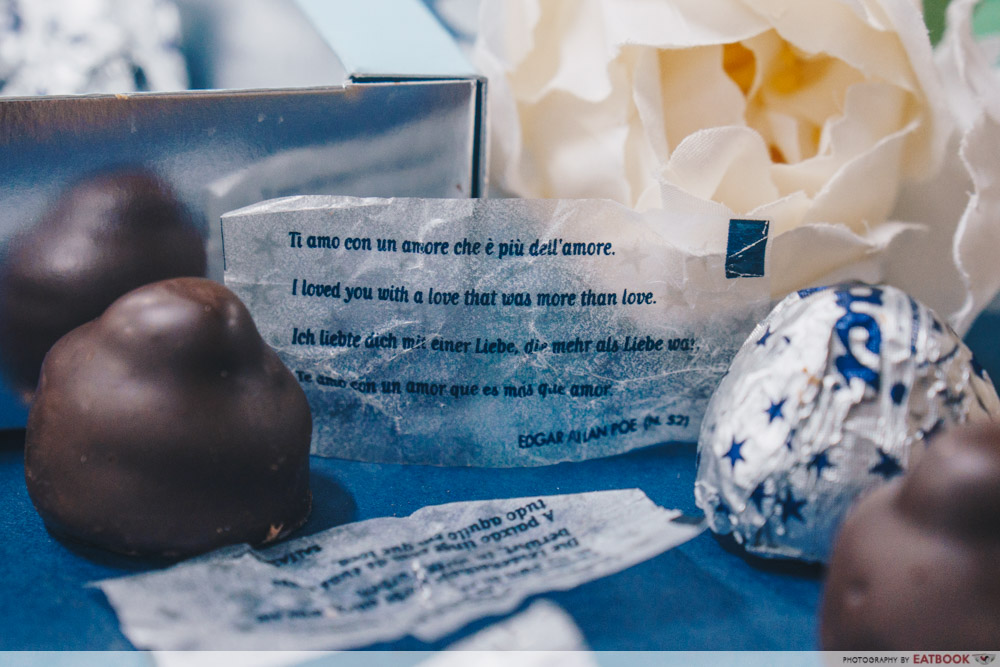 Each Baci chocolate comes with a personalised love note in four languages. You can choose to give it to your loved ones, or collect a few of them and make a pretty bouquet of love notes.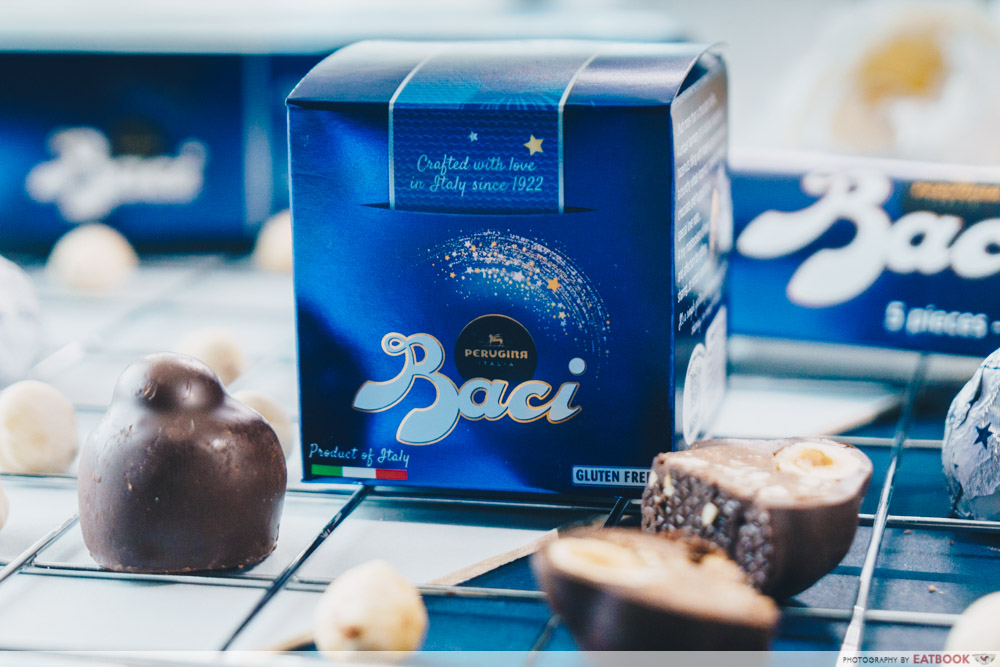 There are three sizes available, with Baci Original Dark Cube ($3.60) being the smallest. This petit-sized box comes with three pieces of Baci chocolate, making it ideal for those looking to get a sample of this addictively tasty chocolate.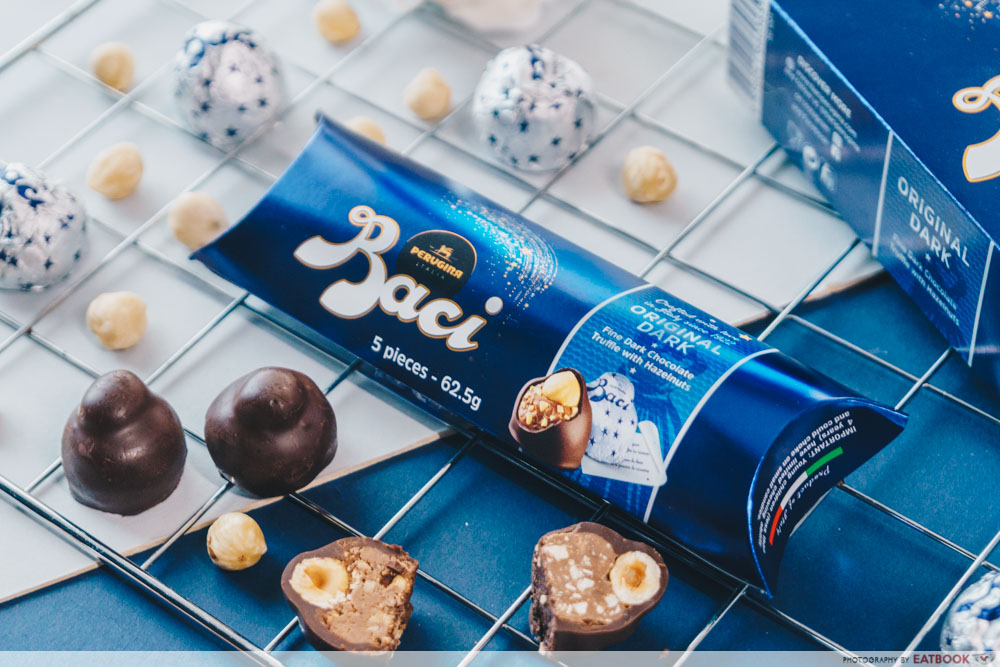 Baci Original Dark Pillow ($5.40) nets you five pieces of the same chocolate truffle pieces, and is great for sharing amongst a group of friends. It comes in a beautifully decorated case, making it easy to stow inside your bag when travelling.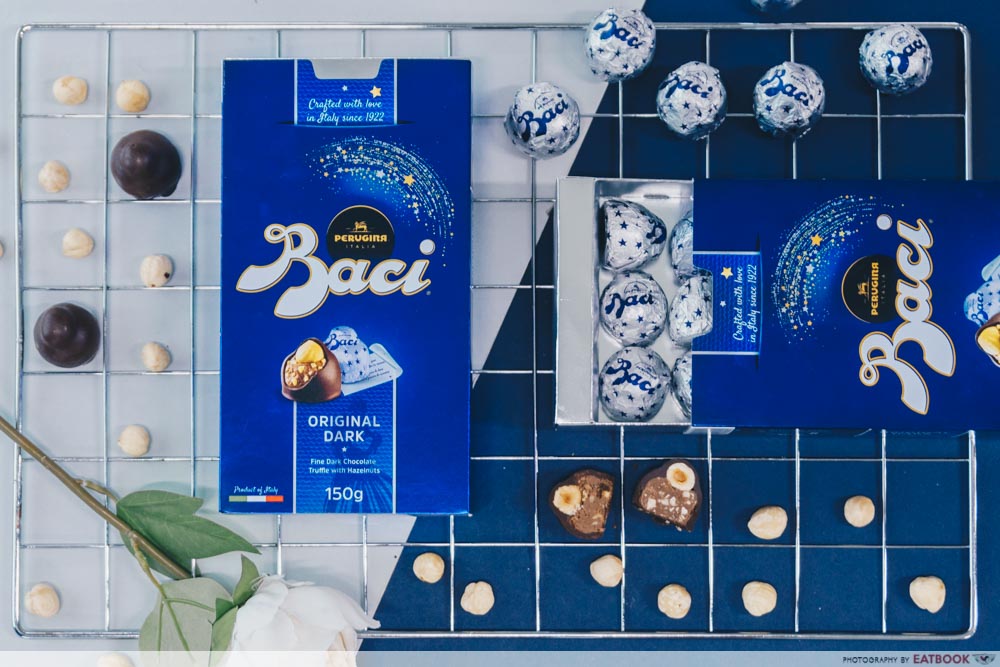 Baci Original Dark Bijou ($14.40) is the largest pack of the lot and comes with 12 chocolate pieces. I would recommend bringing them over to a party for everyone to enjoy. Make sure to keep some of them for yourself though, I left a box of these chocolates in the office pantry and they got polished off in about five minutes.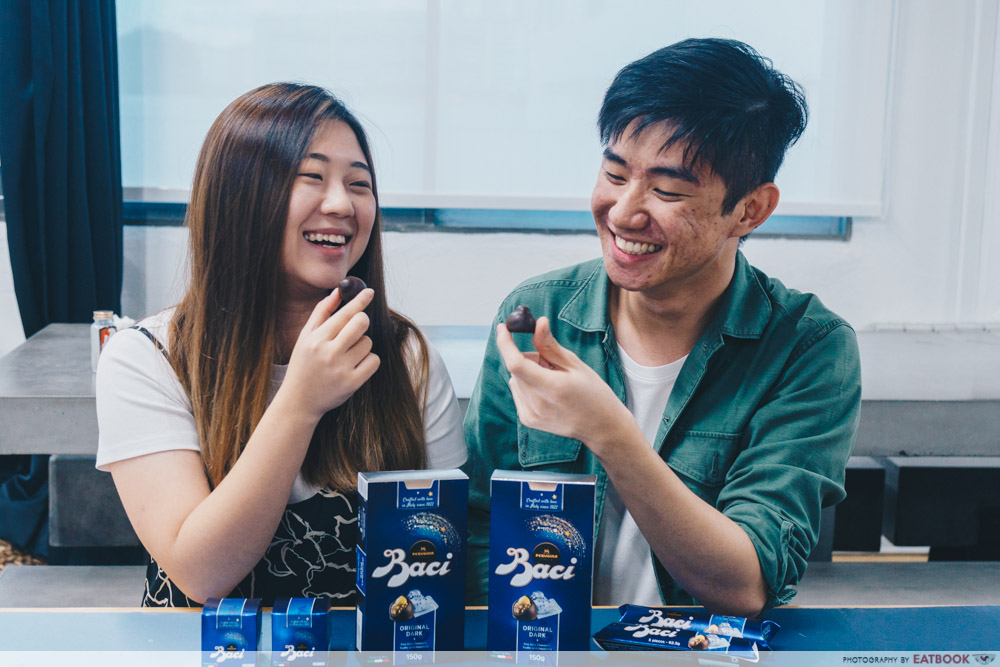 Tasty and addictive, these affordably priced chocolate truffles are great for all types of occasions. You can choose to give them to your friends or stuff yourself silly with them. Head over to your nearest FairPrice outlet to get them today! 
Photos taken by Huang Xiao.
This post is brought to you by Baci.