Korean cup pancakes by Baeksul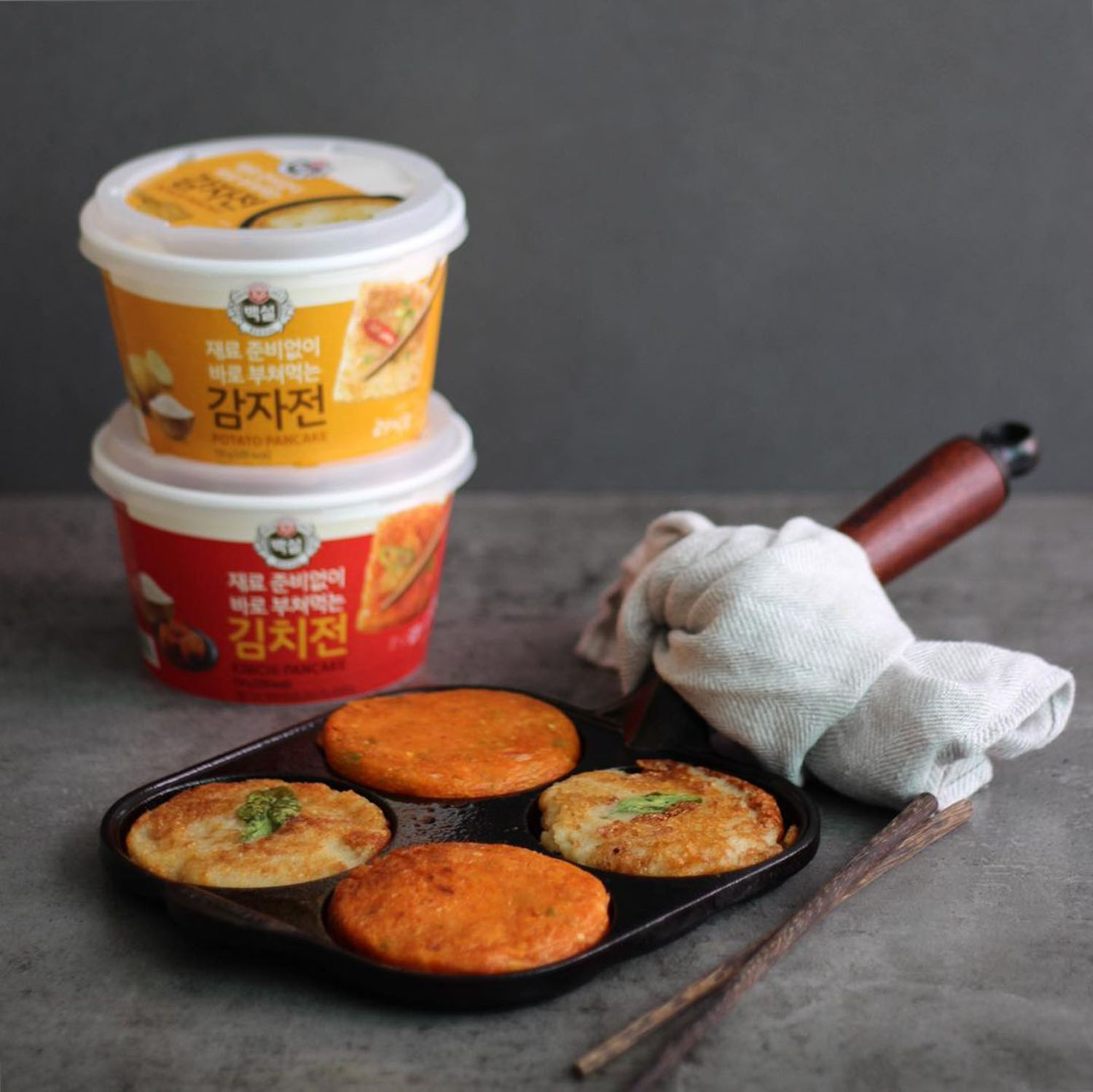 Image credit: @jys___
Here's something for Korean food lovers! Baeksul has Korean pancakes in a cup which you can readily store and easily prepare in just five minutes.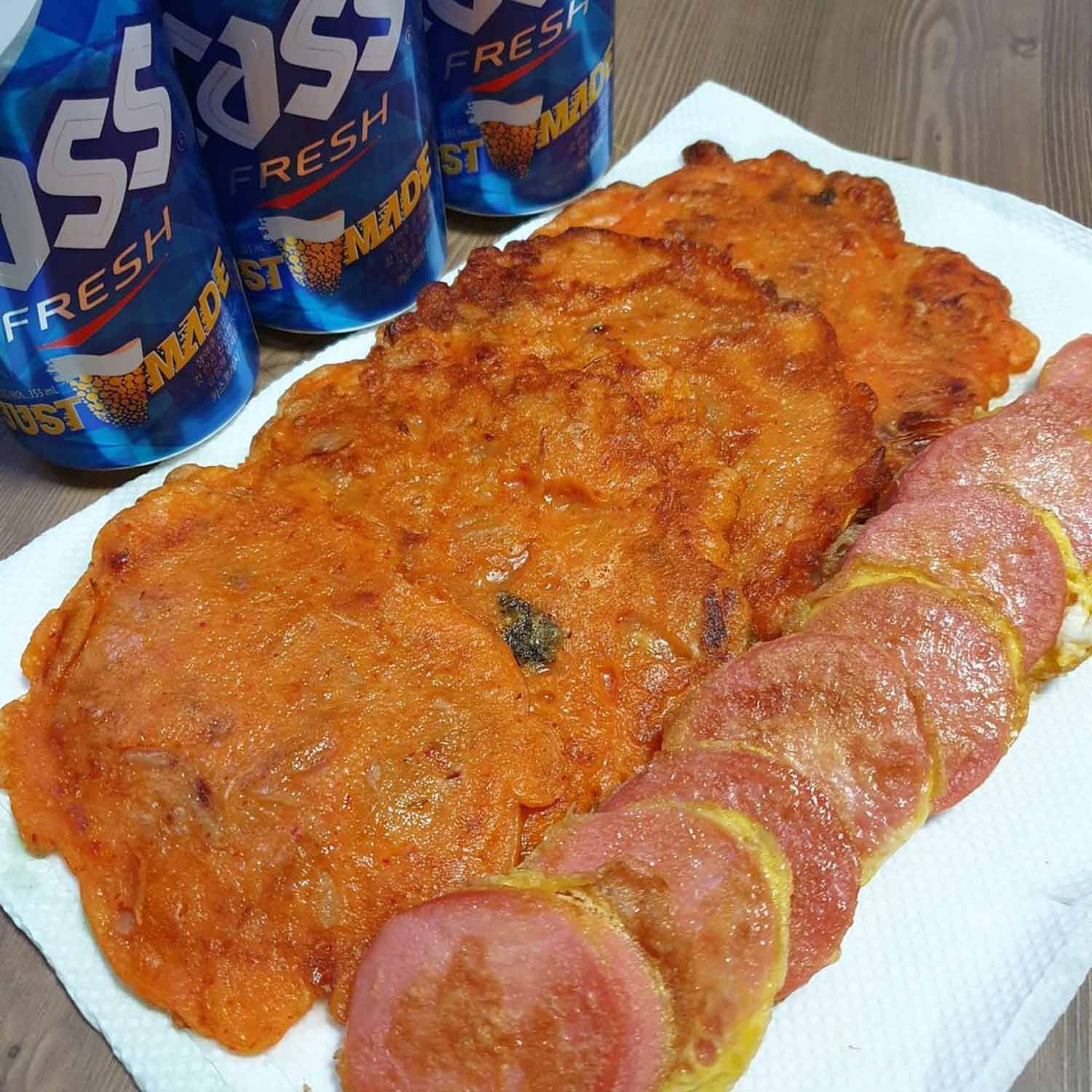 Image credit: @o_jjung_o
For those who aren't quite familiar with Korean pancakes, they are known as jeon in Korean and are available in many variations, composed of different types of meat, vegetables and more. Though the dish's name translates to 'pancake', it isn't a dessert or breakfast item. In fact, Korean pancakes are often enjoyed as appetisers or sides during meals.
Our local Korean food lovers may occasionally find themselves at a loss when the pancake cravings hit, especially since it isn't conveniently sold everywhere. For that, Baeksul has cup pancakes which can be quickly prepared conveniently. Think cup noodles, except for Korean pancakes instead.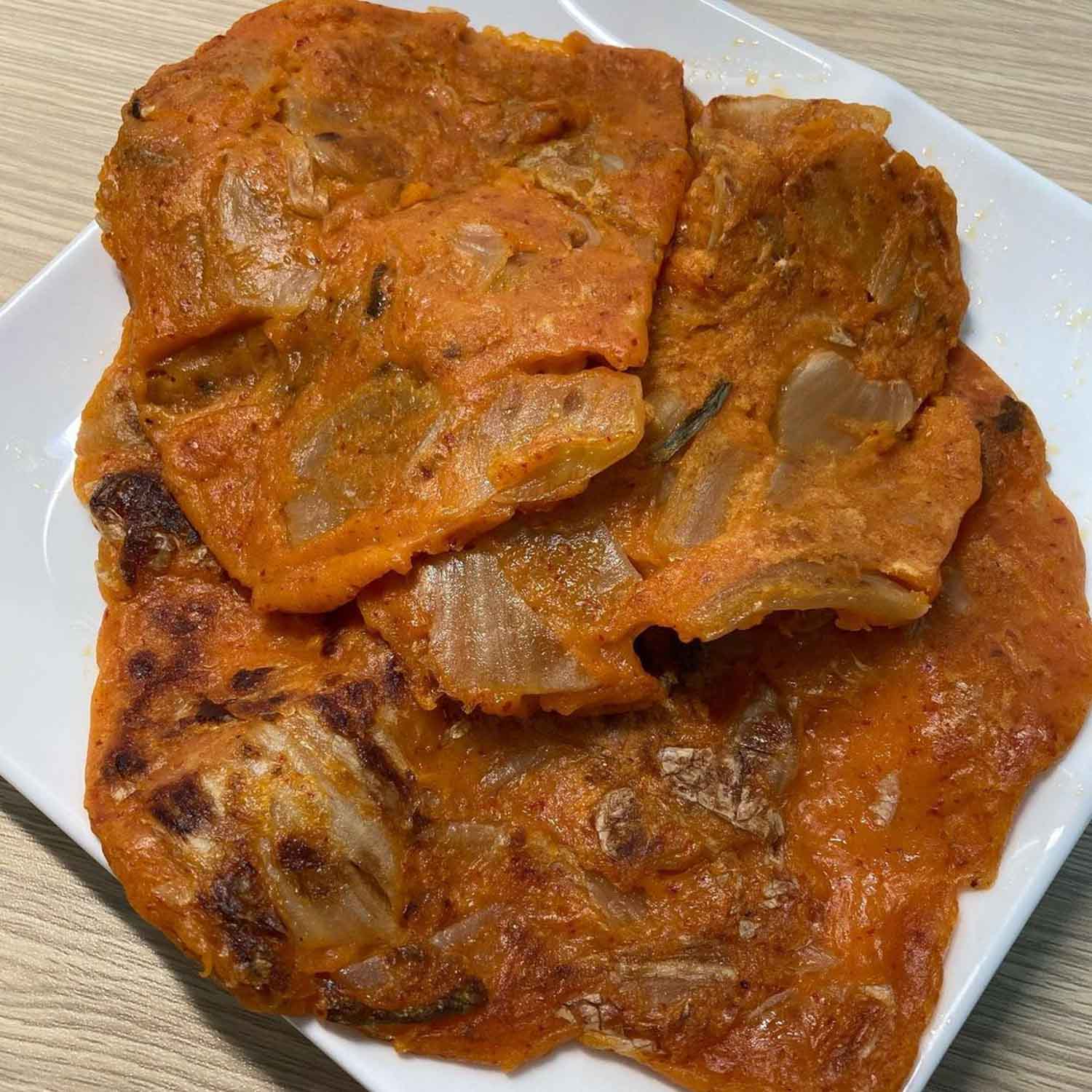 Image credit: @tteokbokluv__
Baeksul brings these Korean cup pancakes in four variations, now available in Singapore through Shopee. Most popular and well-known would be the Kimchi Pancake ($6.85). This one packs a little heat and is also full of texture with slices of crunchy kimchi.
My personal favourite would be the Mung Bean Pancake ($6.92), often known as bindaetteok. The Korean mung bean pancake is a hearty dish made with ground mung beans and offers nutty notes.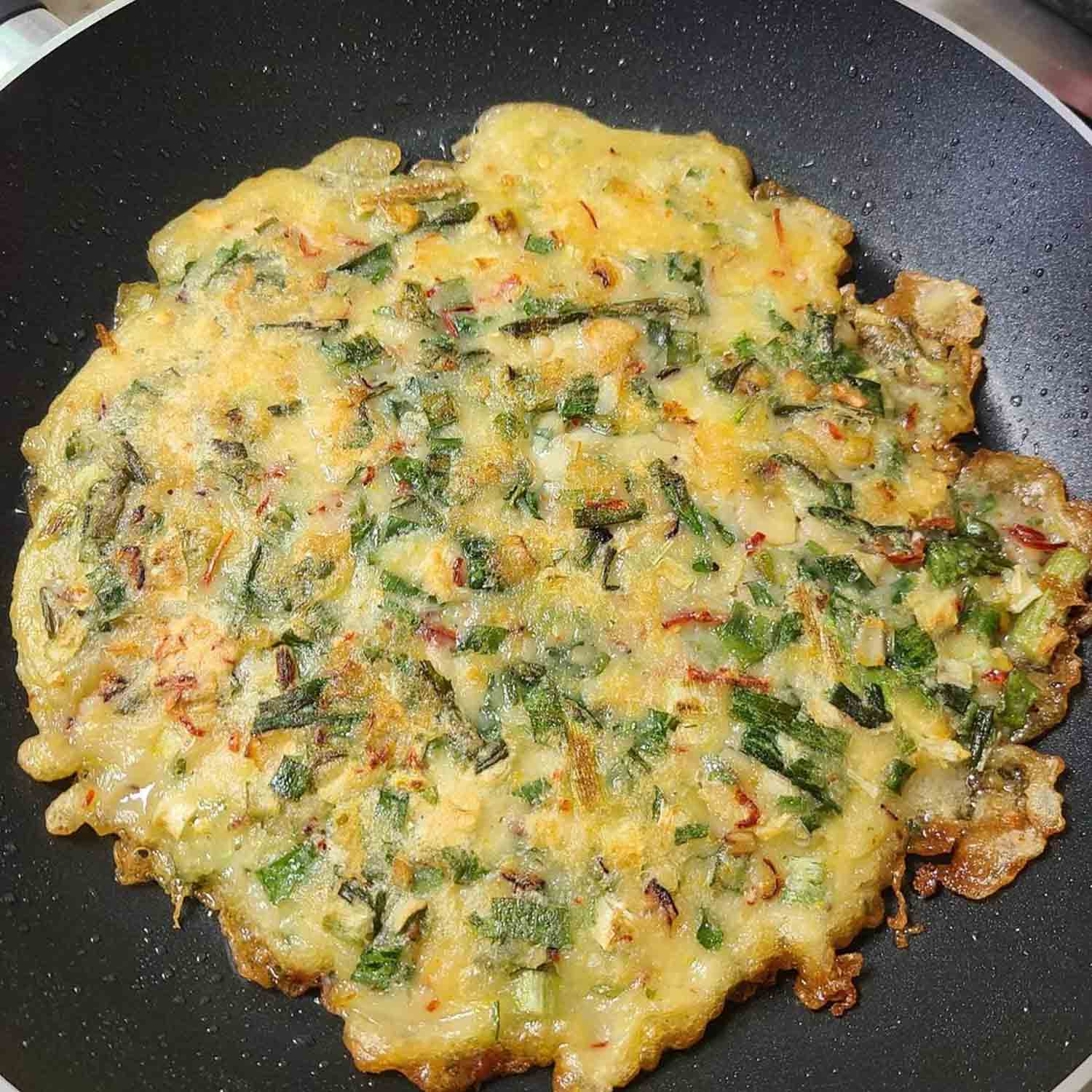 Image credit: @yumyummatzip
Otherwise, the Seafood Pancake ($6.90) and Potato Pancake ($6.90) are available as well.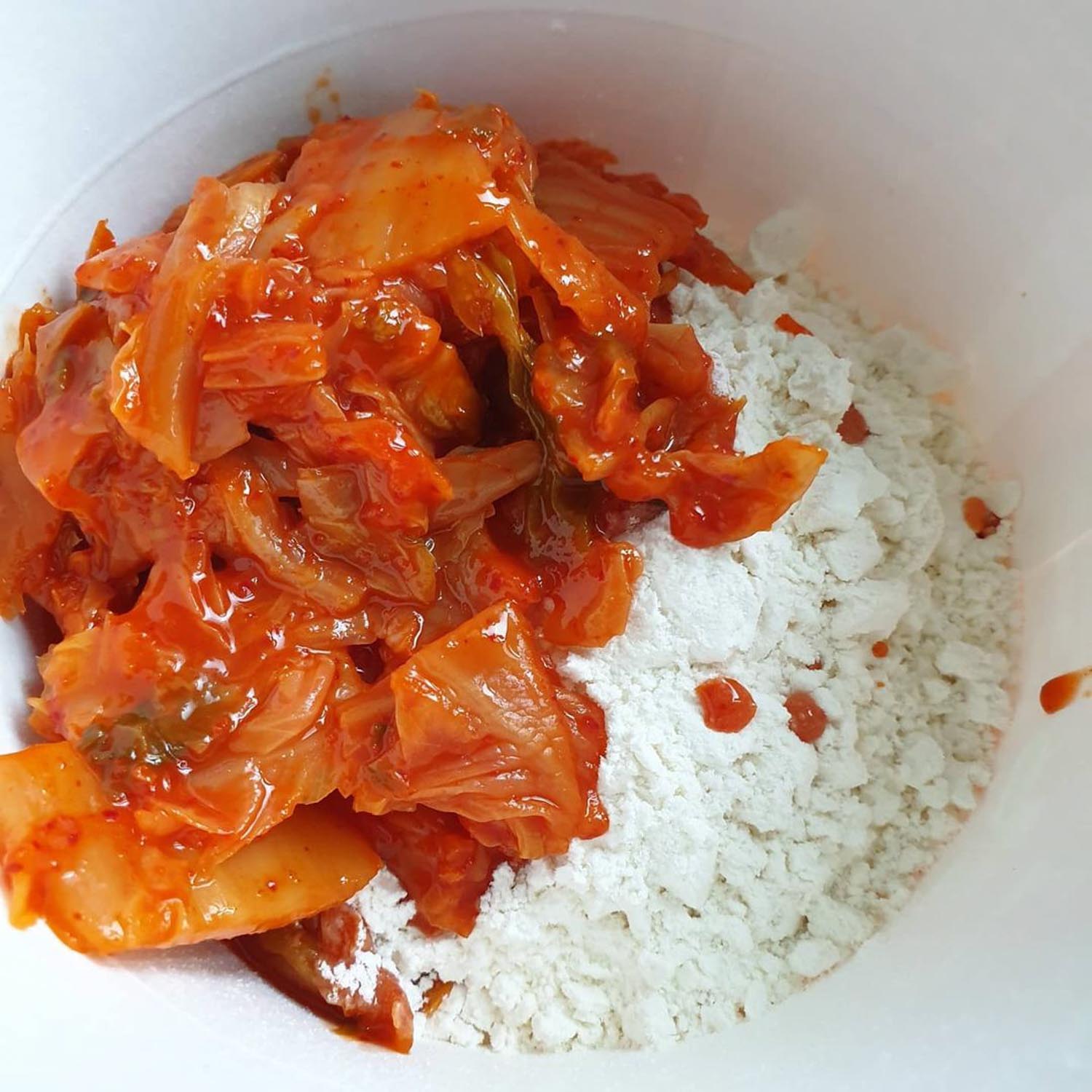 Image credit: @o_jjung_o
Lucky for those who find cooking a hassle, preparation is an uncomplicated process. Simply add the premade pancake mix and ingredients to the cup, add boiling water to the line, and give it a good mix. Then, pour the mixture onto a pan and fry for at least five minutes.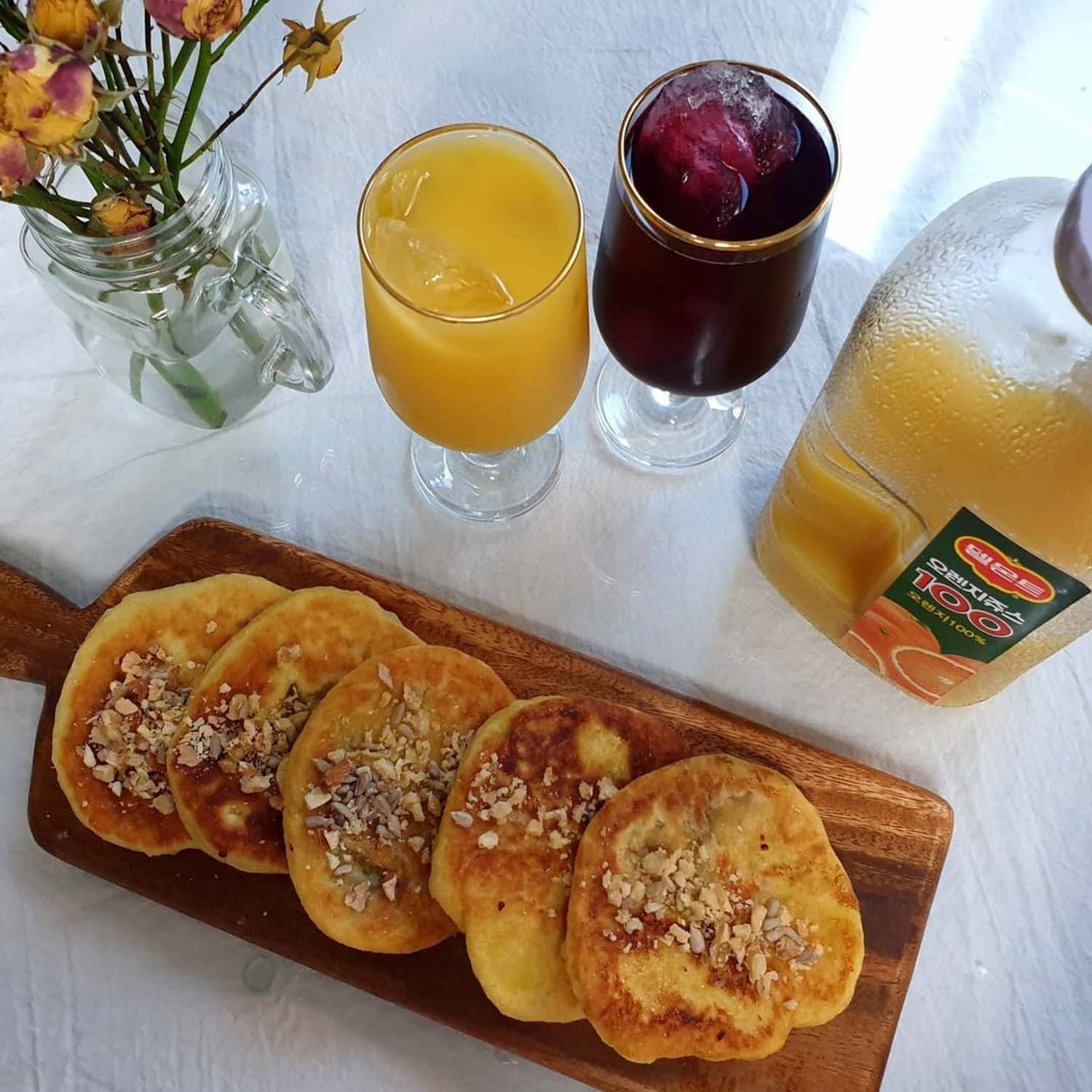 Image credit: @a_ra_goddess
If you are one of our sweet-toothed readers, Baeksul also has hotteok, also known as Korean sweet pancakes. Hotteok is a chewy, doughy sweet treat with a crisp exterior and jammy filling sandwiched between. Do note that the preparation process for this treat is slightly more complicated and involves a fair bit of kneading and mixing.
You can find these packaged hotteok mixes from Shopee too. They are up for grabs in three options—the Original Hotteok ($8.99), Green Tea Hotteok ($8.99), and the Injeolmi Hotteok ($9.90).
If you're a Korean food lover, check out SSAK3, which serves affordable samgyeopsal, honeycomb pork and more. Otherwise, spice things up with Korea's Bulmawang Devil Of Fire Ramen.
SSAK3: Affordable Korean BBQ With Samgyeopsal, Honeycomb Pork, Army Stew And More At Bras Basah
Feature image adapted from @jys___ and @o_jjung_o.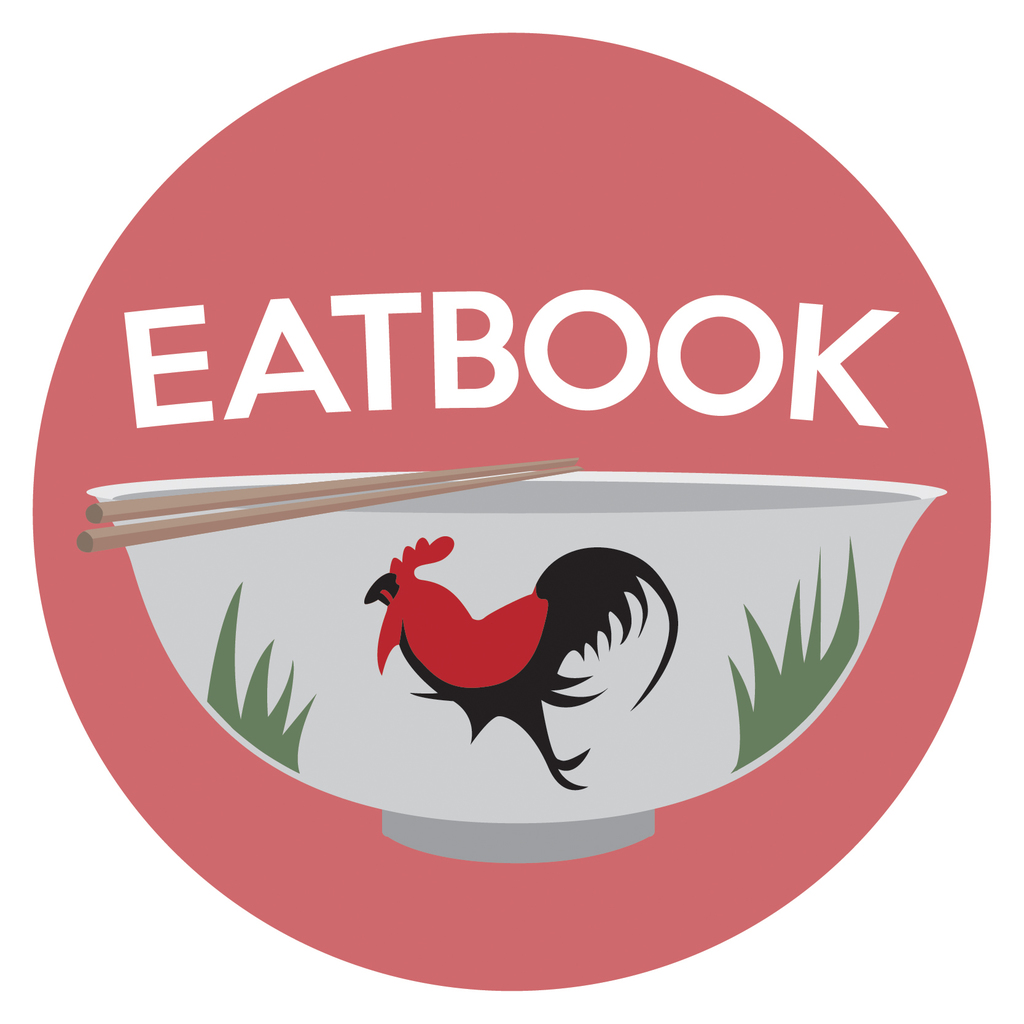 Drop us your email so you won't miss the latest news.