Barashi-Tei makes it easy to treat Mum to a good meal
Update: Barashi-Tei has permanently closed.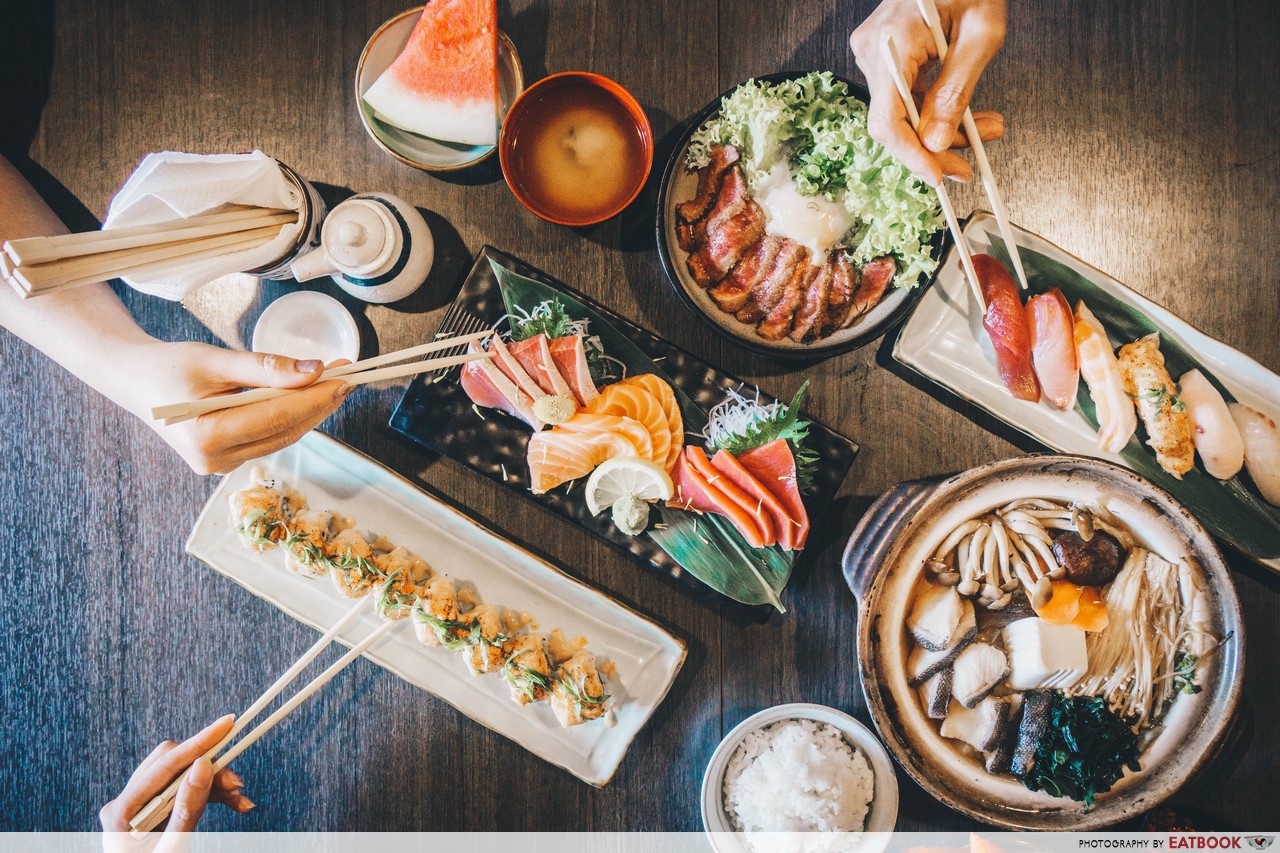 Every Mother's Day, my family makes it a tradition to eat in and hide away from the crowd. But sometimes, good restaurants can be difficult to resist, especially when they serve affordable and tasty food. Barashi-Tei is one such eatery near Dhoby Ghaut that curbs my cravings for Japanese food without exceeding budget.
And in this month of May, they're offering a special promotion where they'll halve the price of your mum's – and grandma's – set meal if you pay the bill. Needless to say, that got us out of home for this year's celebration.
Food at Barashi-Tei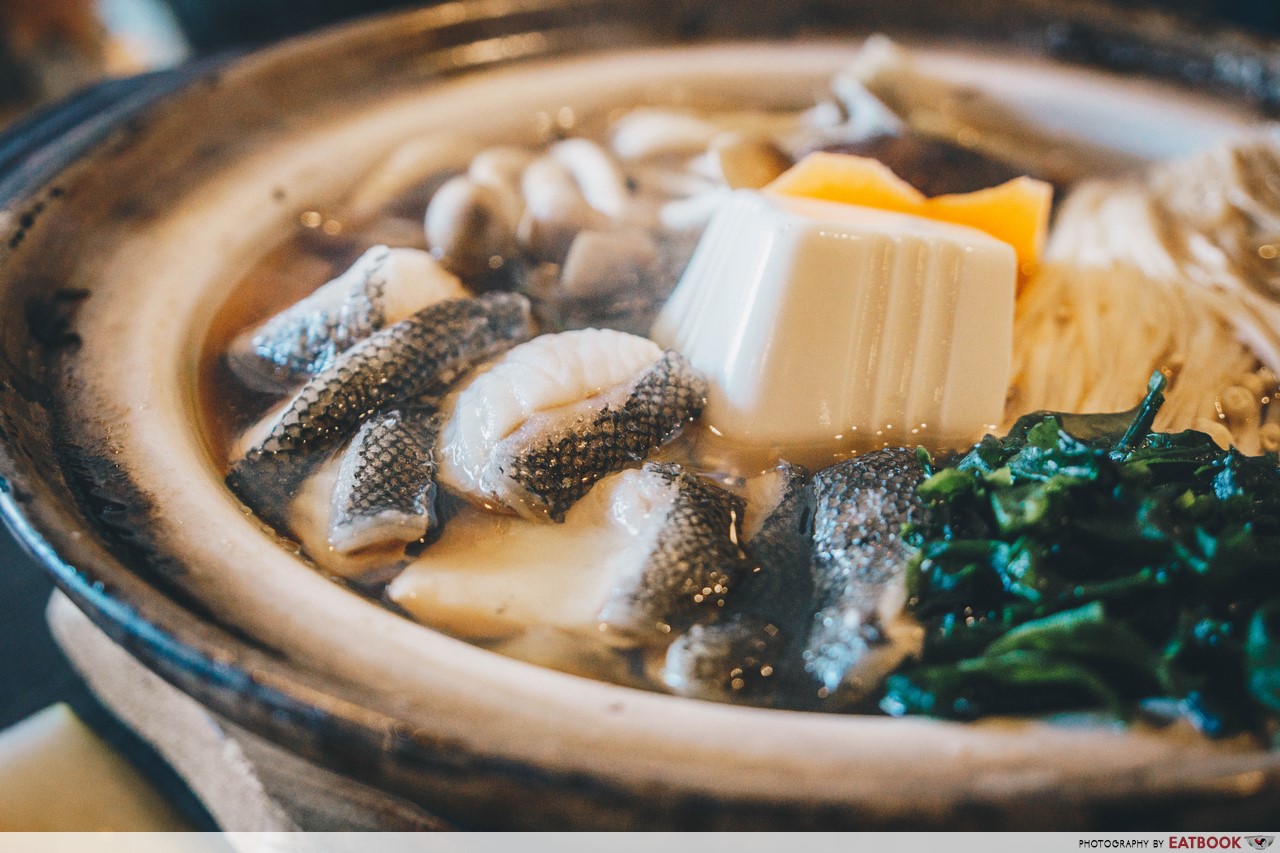 If there's one thing I've taken after my momma, it's her love for hot soups. They never fail to comfort like a warm hug, and are usually stuffed full of nutritious ingredients. If you're like us, Tara Nabe Teishoku ($26++) will hit all the right spots. The pot brimmed with slices of cod, mushrooms, vegetables and tofu.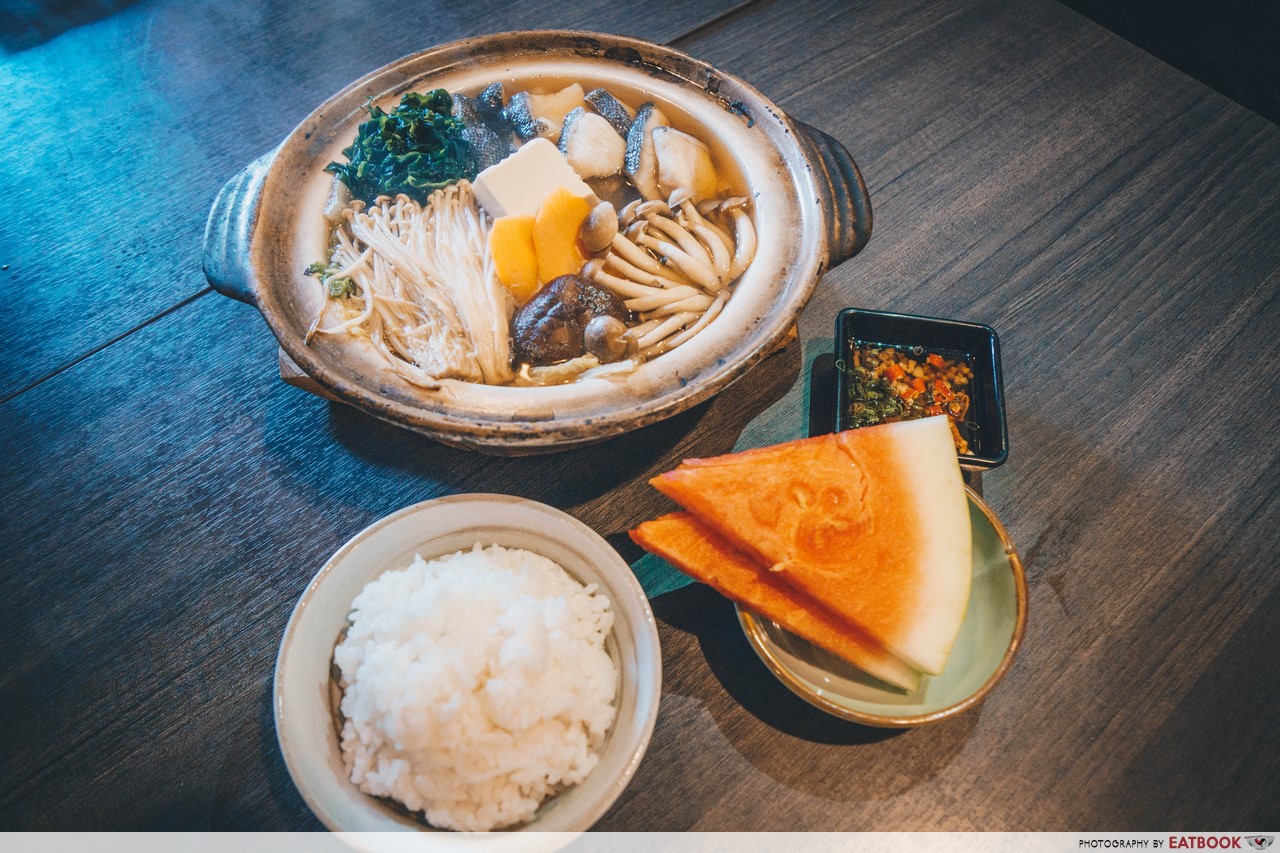 The flavour of the soup really packed a punch, and after a few sips, we were glad for the bowl of rice that accompanied it. Savoury with a mild sweetness from the cabbage to round it off, it had my mum and I slurping it down to the halfway mark in minutes. Every element in the soup was fresh – the cod was flaky, the cabbage, juicy, and the mushrooms, firm.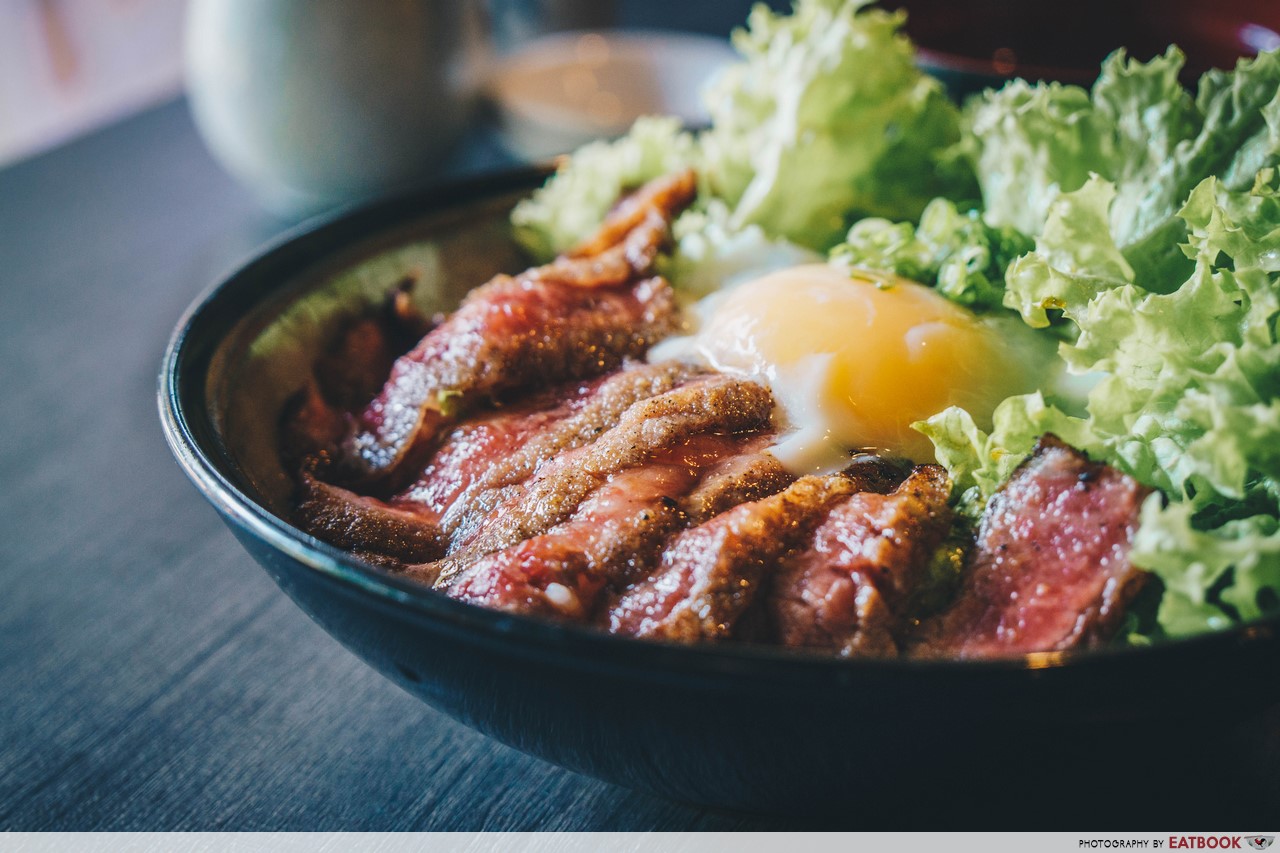 Beef is my favourite protein, and the slices that surrounded the onsen egg in the Wagyu Don ($38.80++) were my favourite part of the bowl. With the right amount of fat to meat, some slices were melt-in-your-mouth, while others were slightly chewy.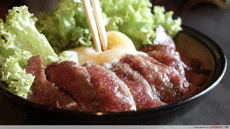 The egg flowed like liquid gold, making it even harder to fault the bowl. However, I did wish the beef was cooked a little longer, since some of the slices were way too raw for my liking.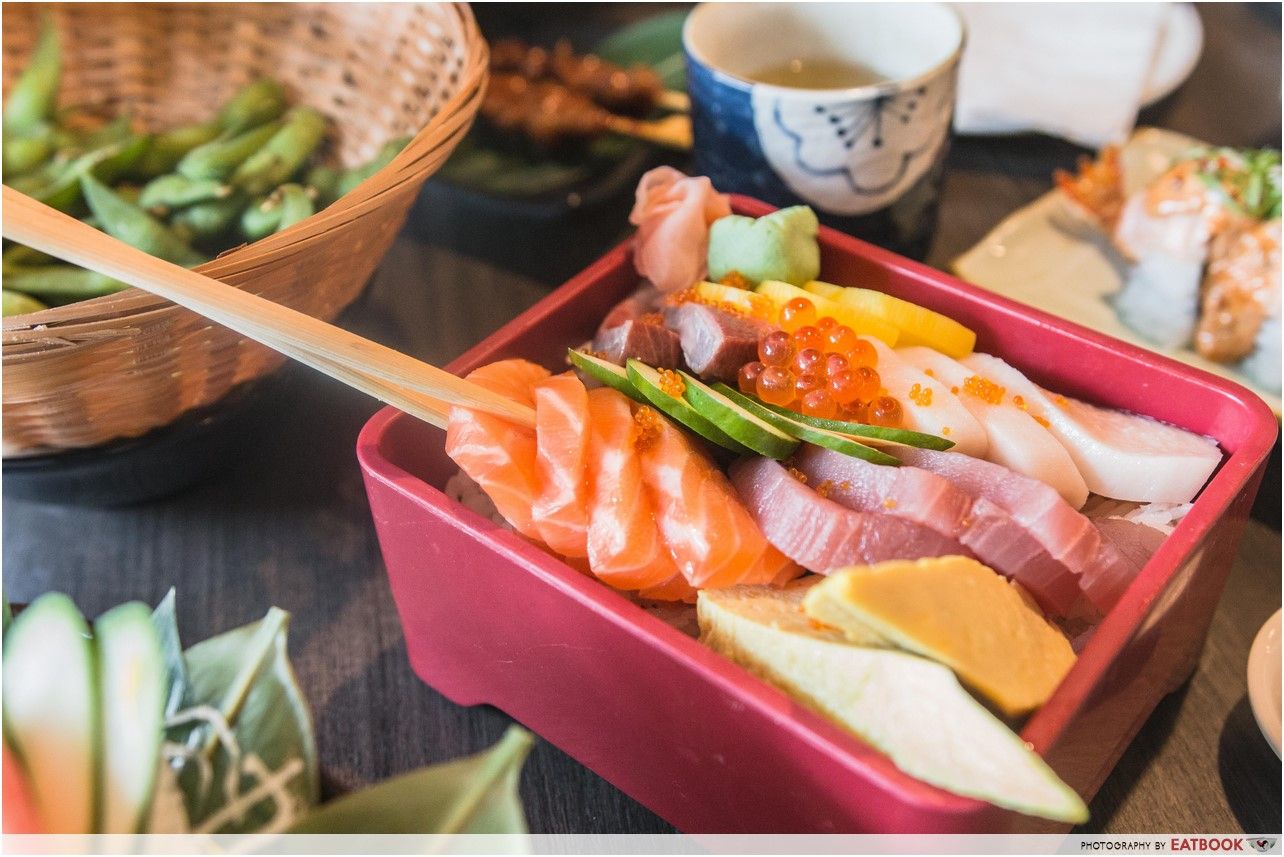 Tara Nabe Teishoku and Wagyu Don are sets that mum will get to enjoy half off on, and other such sets include Chirashi Don ($26.80++) with extra thick slices of sashimi, as well as Unagi Teishoku ($28++).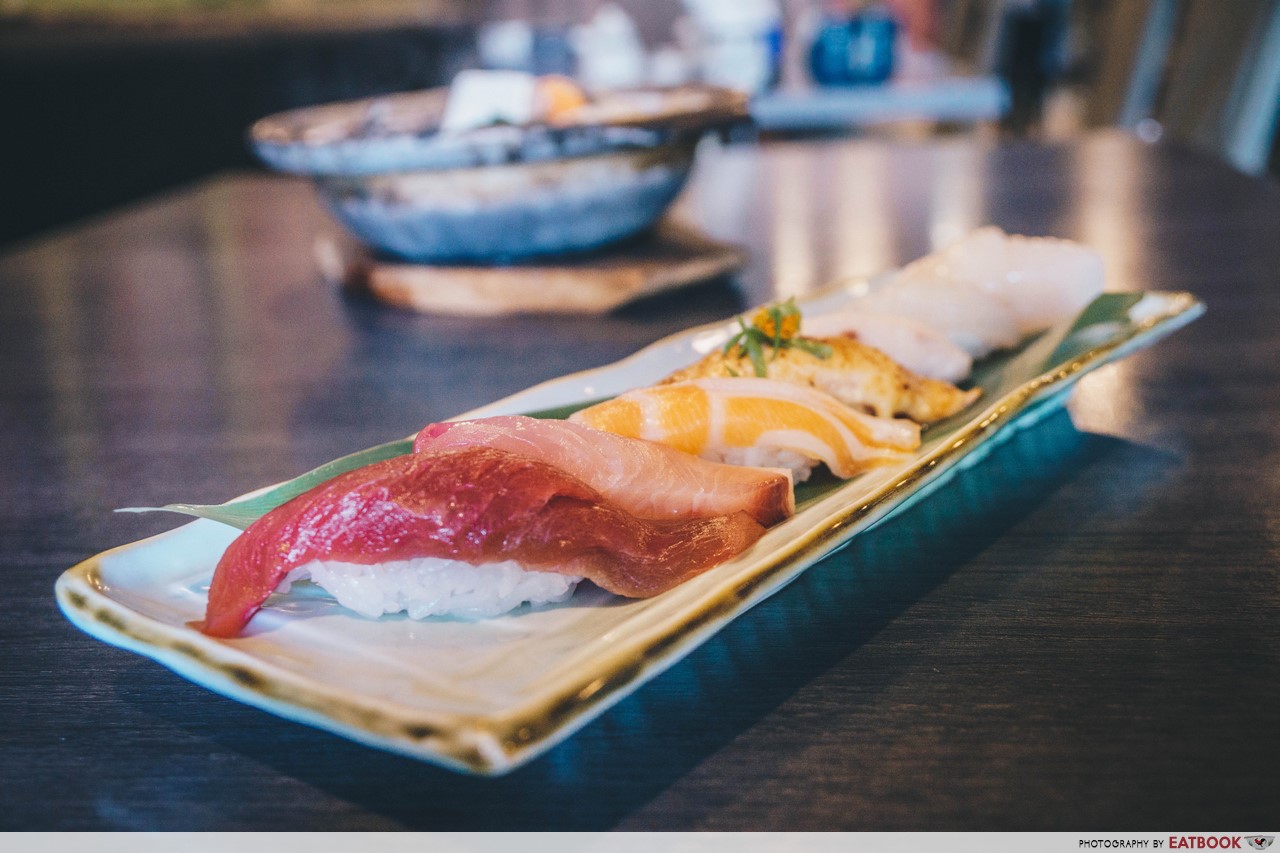 After we warmed our stomachs, we dug into Sushi 7-kind ($28++) and Sashimi 3-kind ($35++). The types of fish used in both dishes vary depending on what the chef has reeled in that day.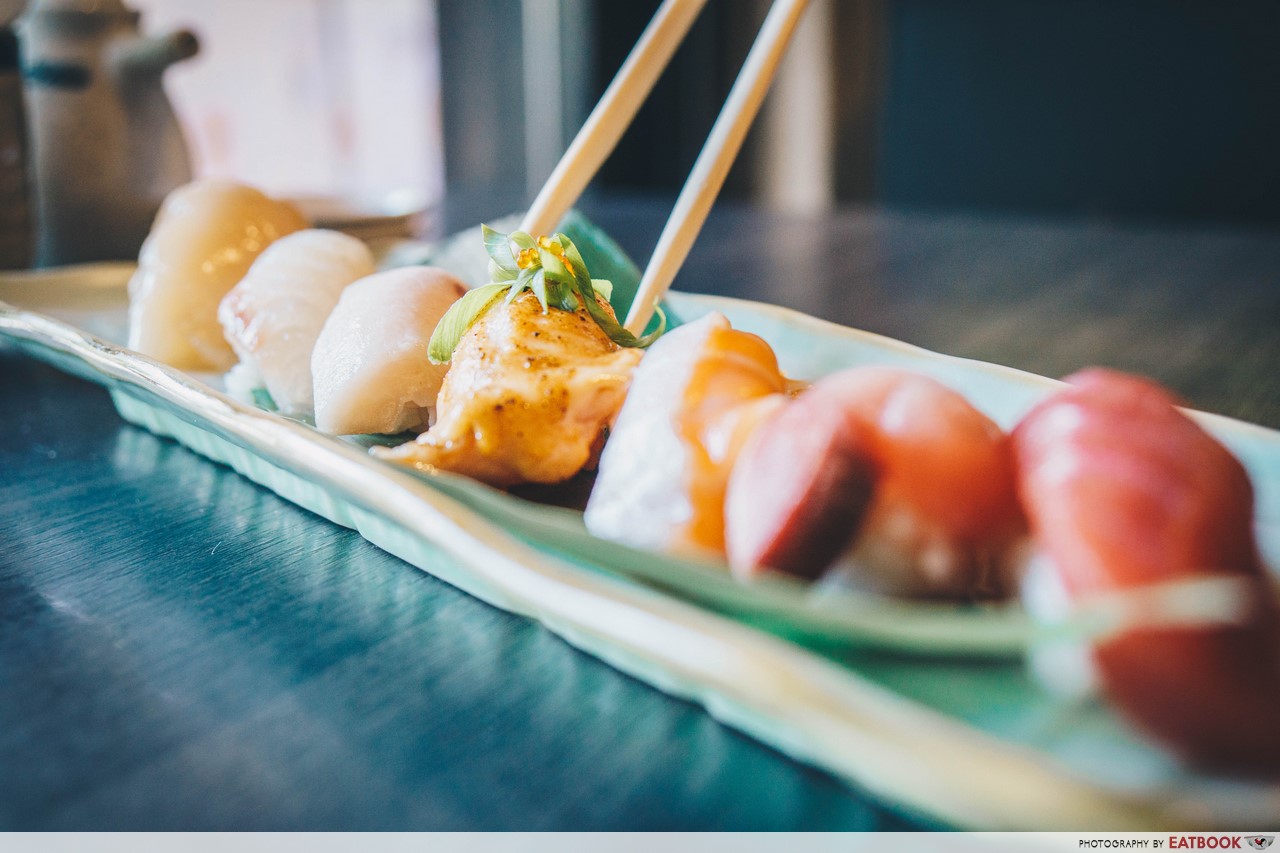 It's hard to go wrong with sushi, and we thought this platter would be best shared among two or three. There was a good ratio of fish to rice, and the fish ranged from salmon to tuna and swordfish.
I'm known to gorge on sashimi, so I could barely contain myself when this plate arrived. The slices of fish here are thick for the price you pay, and they were firm to the bite. My favourite had to be the white tuna – the bounce in the first bite was all it took to convince me.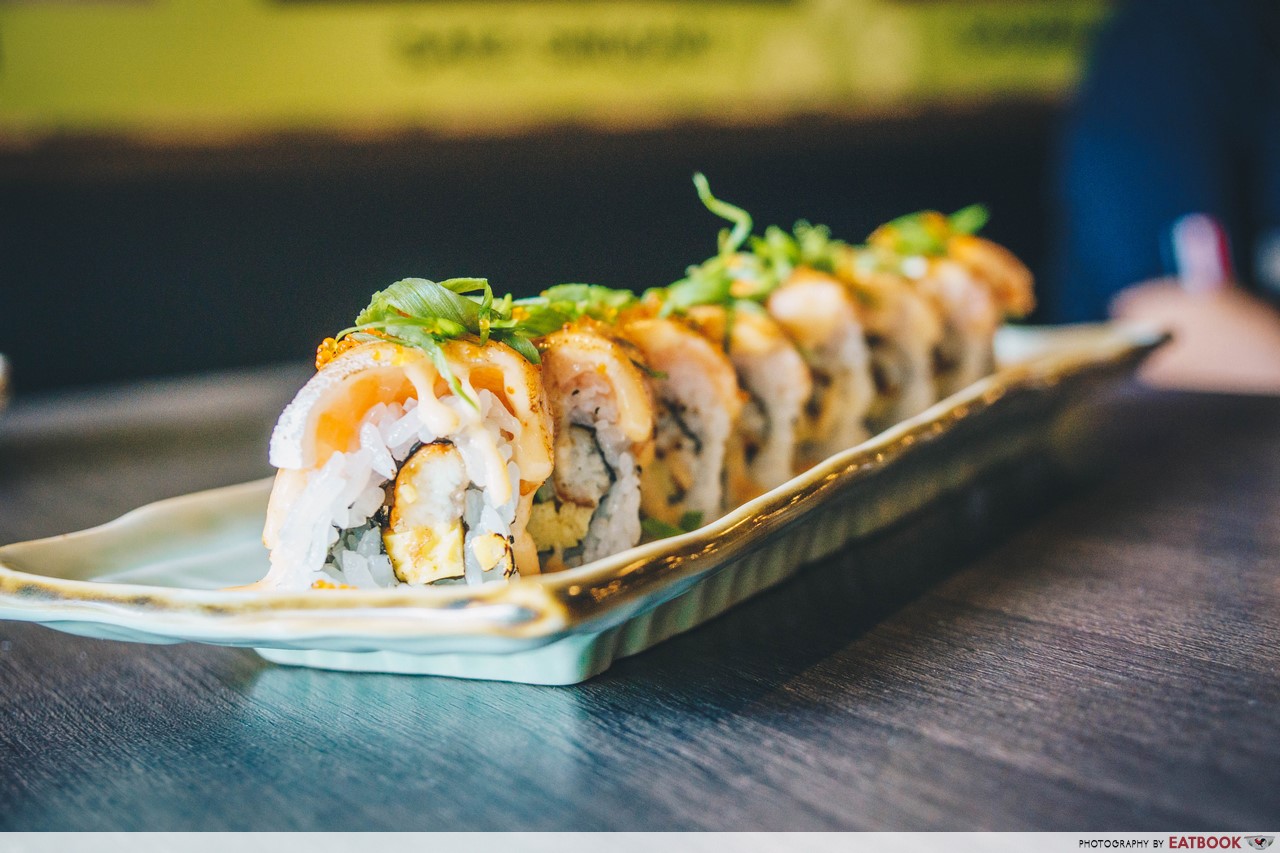 The newest item on their menu – Unagi Mentai Maki ($16.80++) – was incredible. This dish was a crowd favourite, but what really had us falling in love had to be the salmon aburi that laid delicately over the roll. The mentaiko sauce was creamy and addictive, although my mum found it jelak after popping a few.
For those who celebrate Chinese Valentine's Day on 20 May, they'll be serving a Special Omakase Set ($128++) where you'll possibly get to sample some of the dishes we tried. I used the word 'possibly' because the menu is secret and will only be revealed when you head there, so you'll definitely be in for a surprise!
Ambience at Barashi-Tei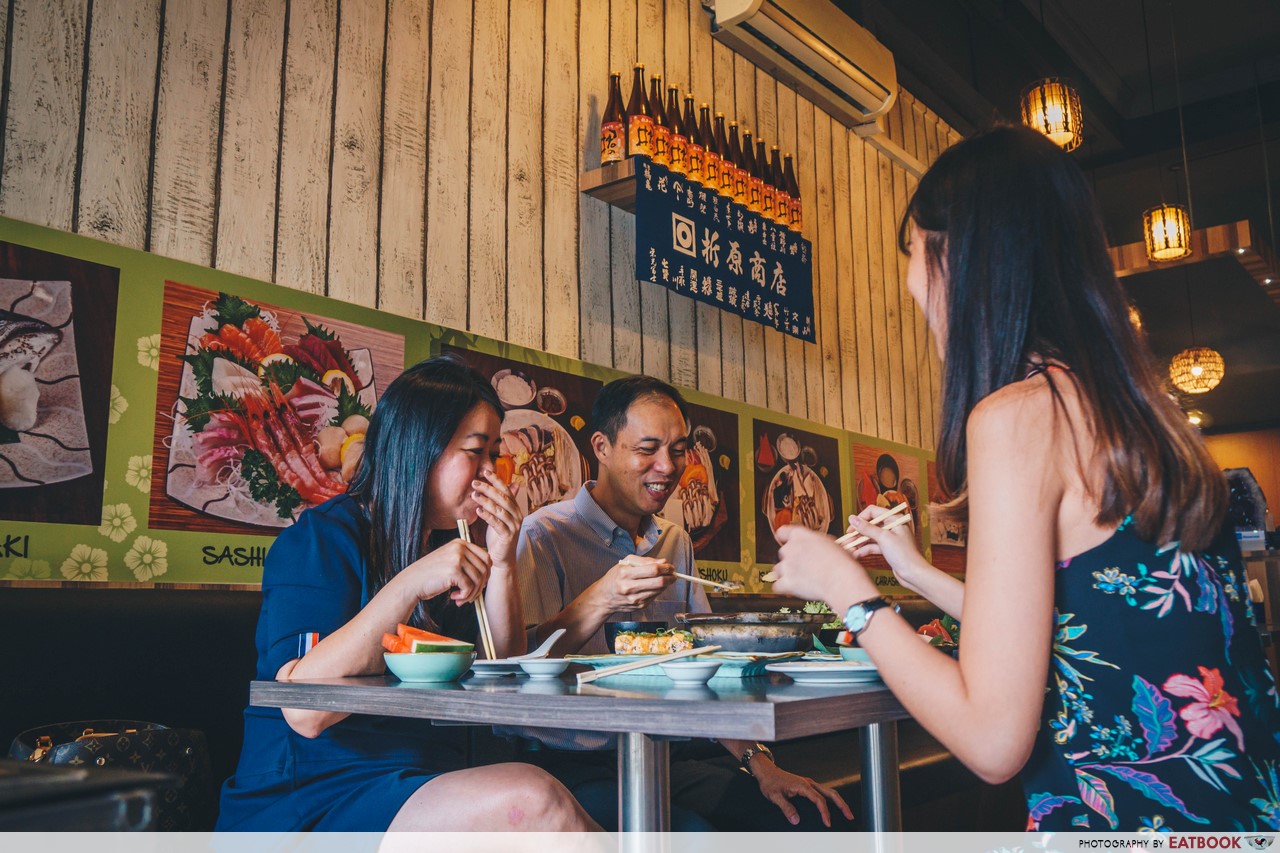 With its warm lights and cosy atmosphere, Barashi-Tei is great for a family meal or a date. The vibe of the place is pretty chill, so you don't have to be dressed to the nines and you'll be able to eat comfortably.
The verdict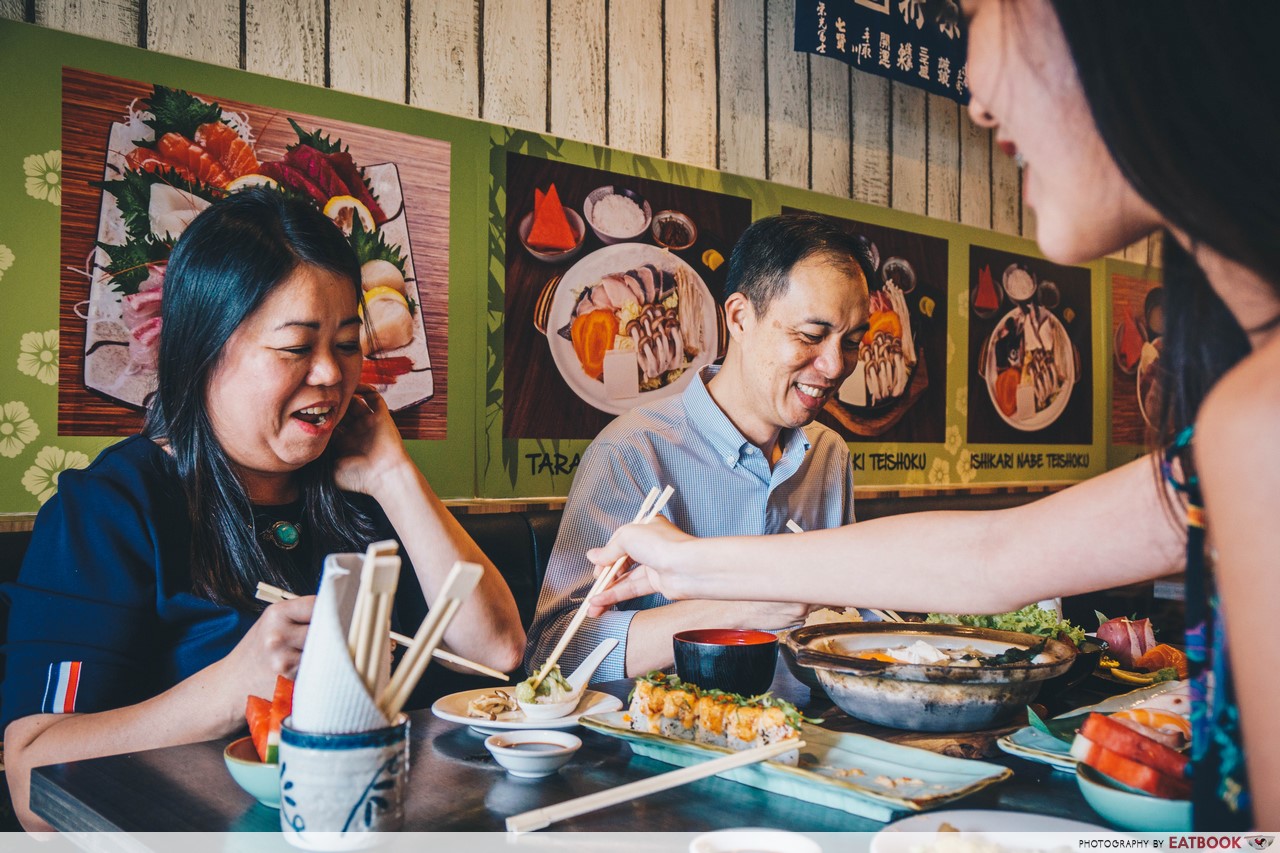 It's hard to say no to good food at affordable prices, and even more so when you'll get to enjoy 50 percent off your mum's set meal for the month of May. Since it's just a walk away from Dhoby Ghaut, Little India and Bugis MRT Stations, it's easy to find myself back here gorging on sashimi and beef!
Here's a heads-up: dads will get to enjoy 50 percent off their mains in June!
Address: 266 Middle Road, Elias Building, Singapore 188991
Opening hours: Mon-Sat 11am to 3pm, 6pm to 2am, Sun 11am to 3pm, 6pm to 10pm
Tel: 6837 0506
Website
This post is brought to you by Barashi-Tei.
Summary
Pros
– Reasonable prices
– Closes at 2am on most days
Cons
– Quite a walk from Dhoby Ghaut MRT Station
Recommended Dishes: Unagi Mentai Maki ($16.80++), Tara Nabe Teishoku ($26++)
Operating Hours:
Monday – Saturday 11am to 3pm, 6pm to 2am
Sunday 11am to 3pm, 6pm to 10pm
Tel:
6837 0506
Address: 266 Middle Road, Elias Building, Singapore 188991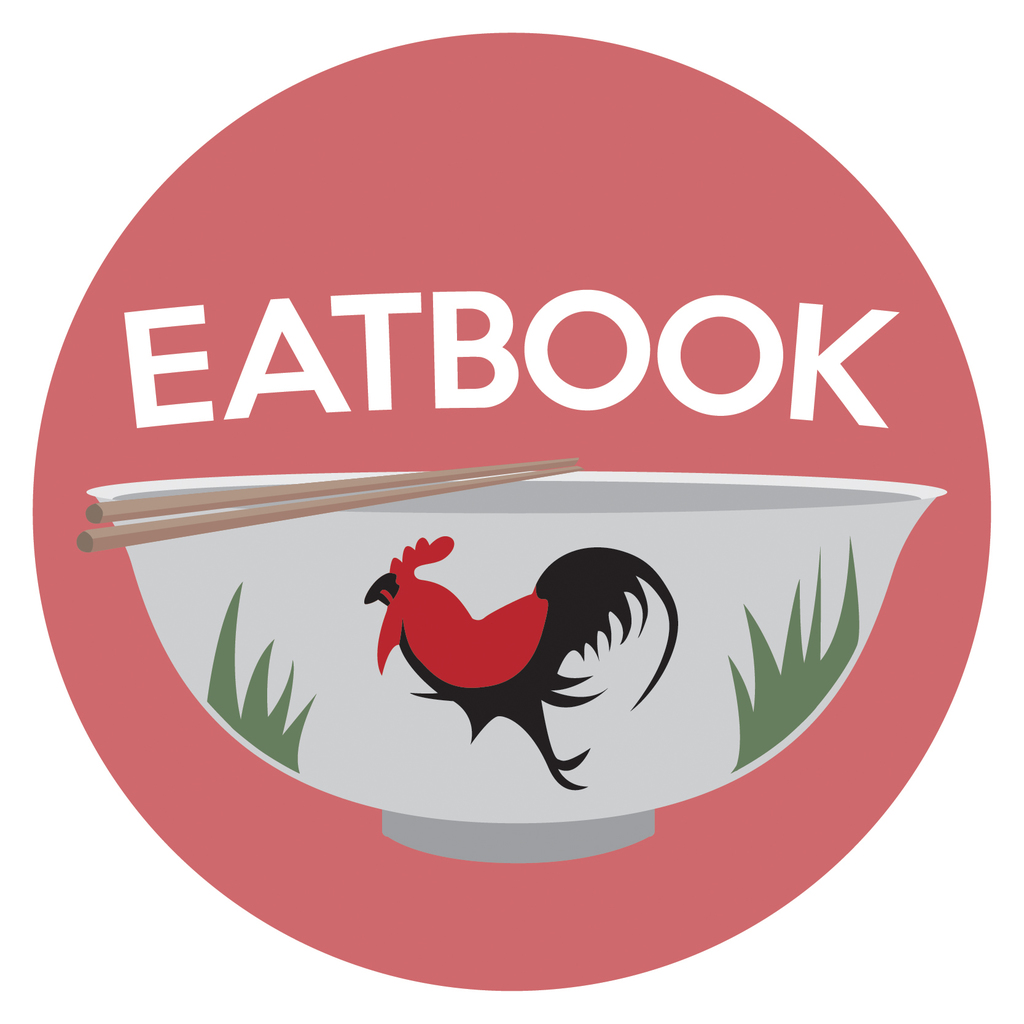 Drop us your email so you won't miss the latest news.