Affordable and quality dishes at BBW Western Food
Update: BBW Western Food is now permanently closed.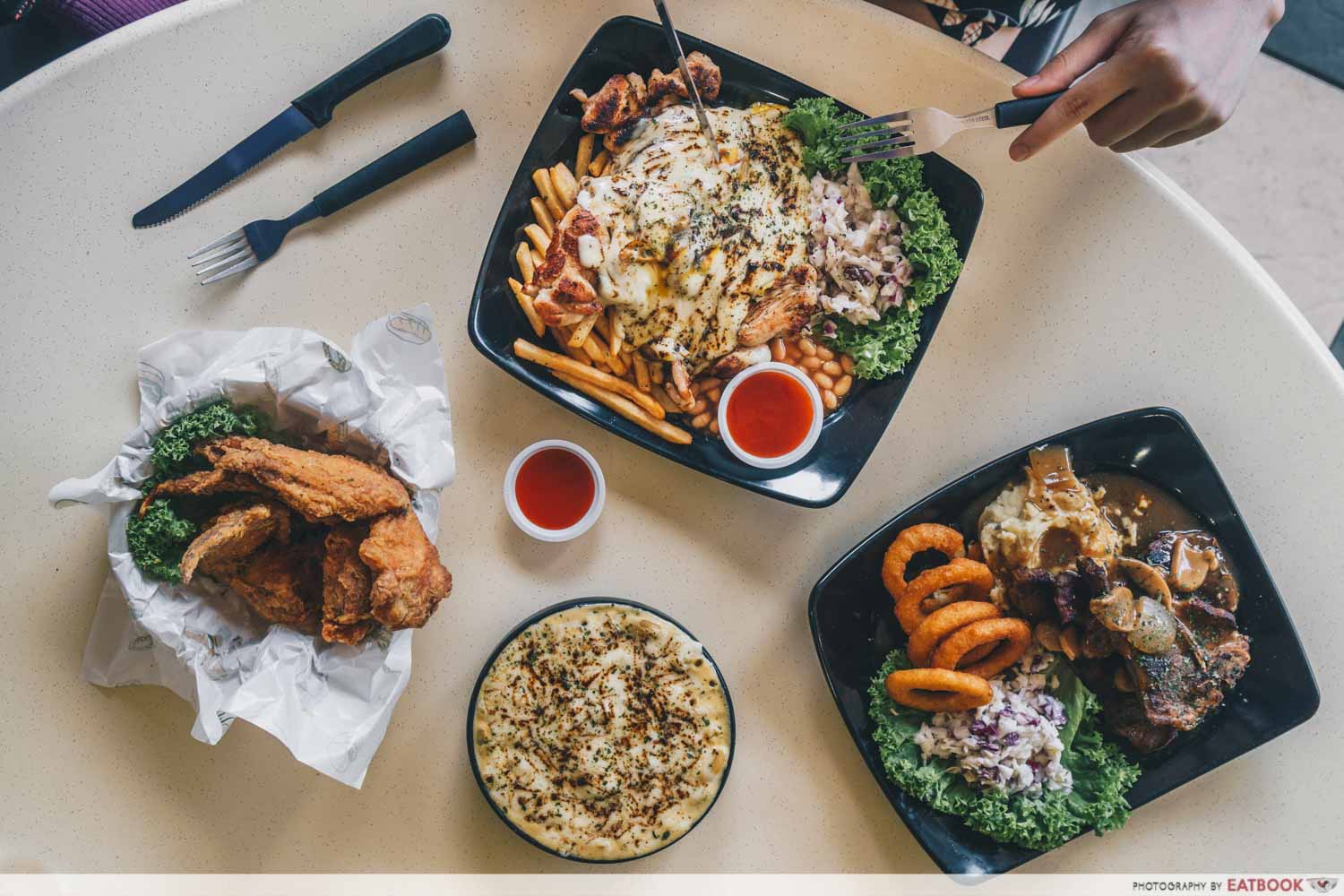 Our everlasting love for chicken chop and pasta has made Western stalls almost a requisite in every coffee shop in Singapore. Though I'd have to admit, with a mass of such stalls, the same old dishes can get a little repetitive and unexciting. Yet, BBW Western Food managed to capture my attention in a sea of run-of-the-mill Western stalls with their interesting menu and generous portions. 
6 Western Food Stalls At Kopitiams Or Hawker Centres With Huge Portions Under $7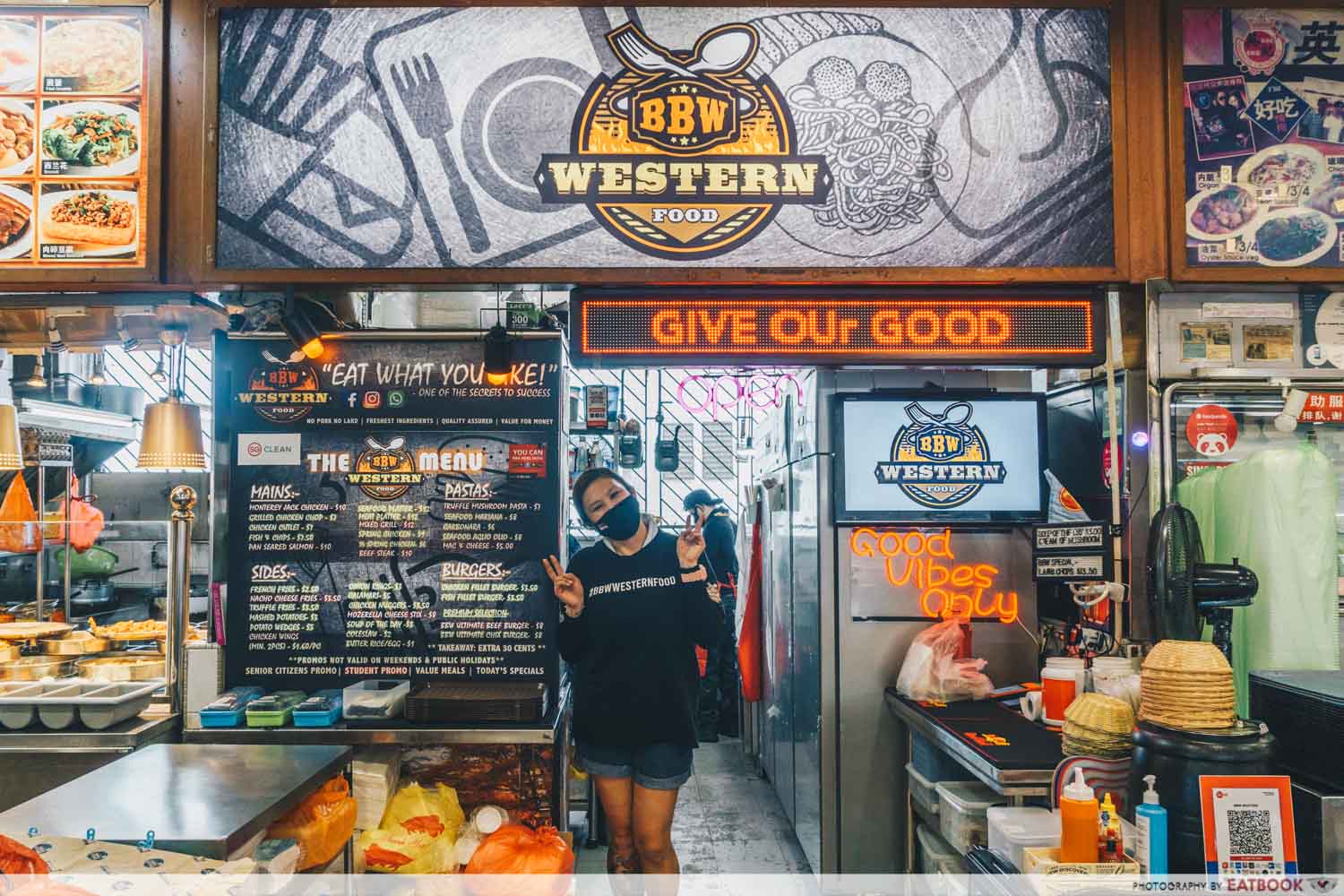 Opened by two Western food lovers, BBW Western Food has quality dishes that are an upgrade to the humdrum options we know.
Food at BBW Western Food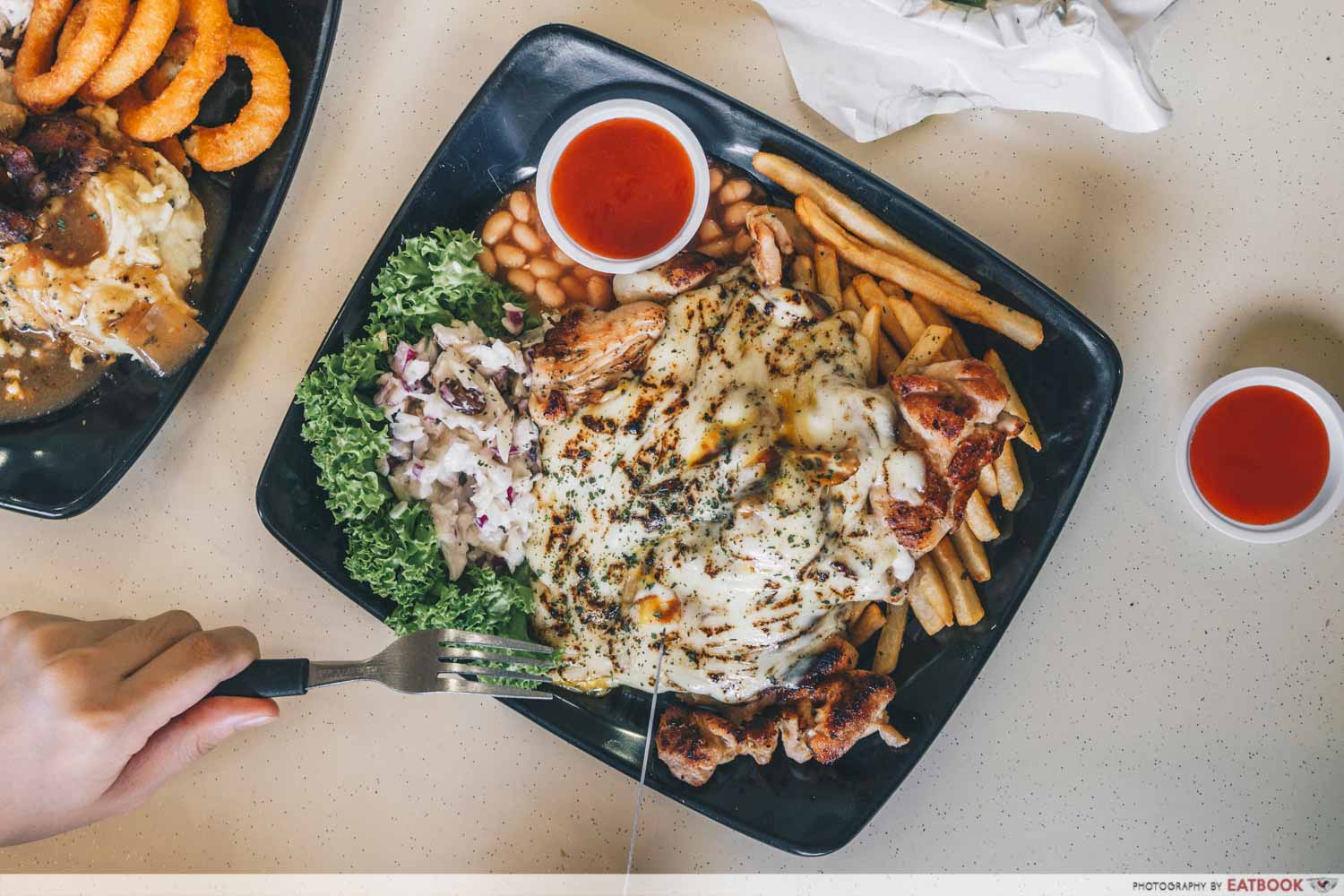 "They'd always come back for this," said the lady boss as she pointed to the Monterey Jack Chicken ($10) on the menu. Accompanied with a side of coleslaw and fries, this dish features a generous slab of grilled chicken chop with a thick layer of irresistible melted cheese on top.
Under the blanket of smoky, melted cheese lay a bunch of other stuff—barbecue sauce, three different types of cheese as well as slices of mushrooms and pineapples. 
Besides contributing a creamy texture, the blend of cheeses acted as a seasoning to the dish with its well-balanced, salty taste. On the other hand, the barbecue sauce and pineapples imparted sweetness and tang.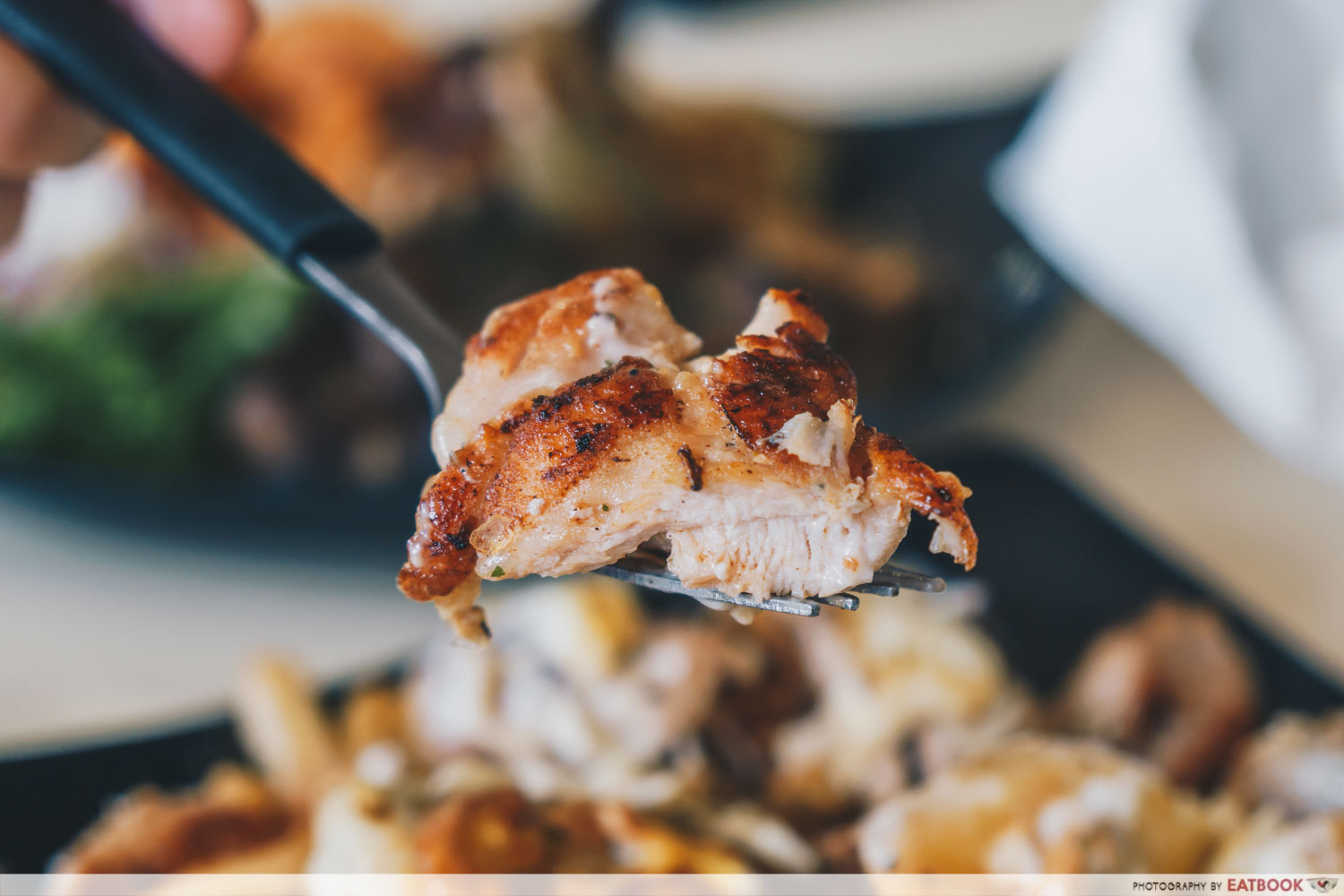 The chicken chop itself was tender, well-seasoned and grilled to perfection. With a generous portion at 200g, be sure to come with an empty stomach.
Even the French fries were better than average. They were decently crispy and borderline addictive. I couldn't stop myself from grabbing another piece.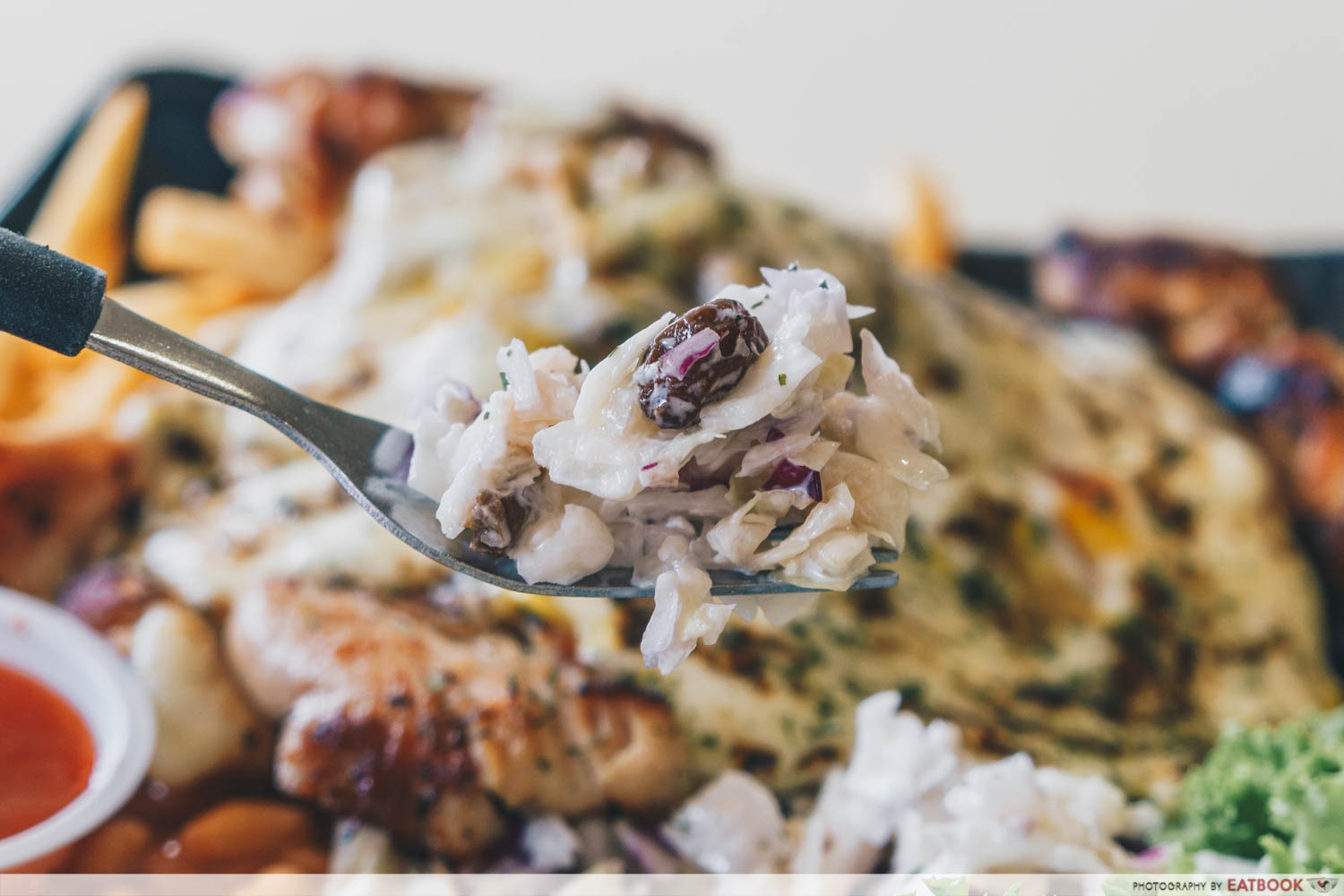 With the other components acing the flavour and texture fronts, the coleslaw was a letdown. I would've preferred it to be sweeter and zestier. Nonetheless, this could be easily remedied by adding more dressing and seasoning to the slaw.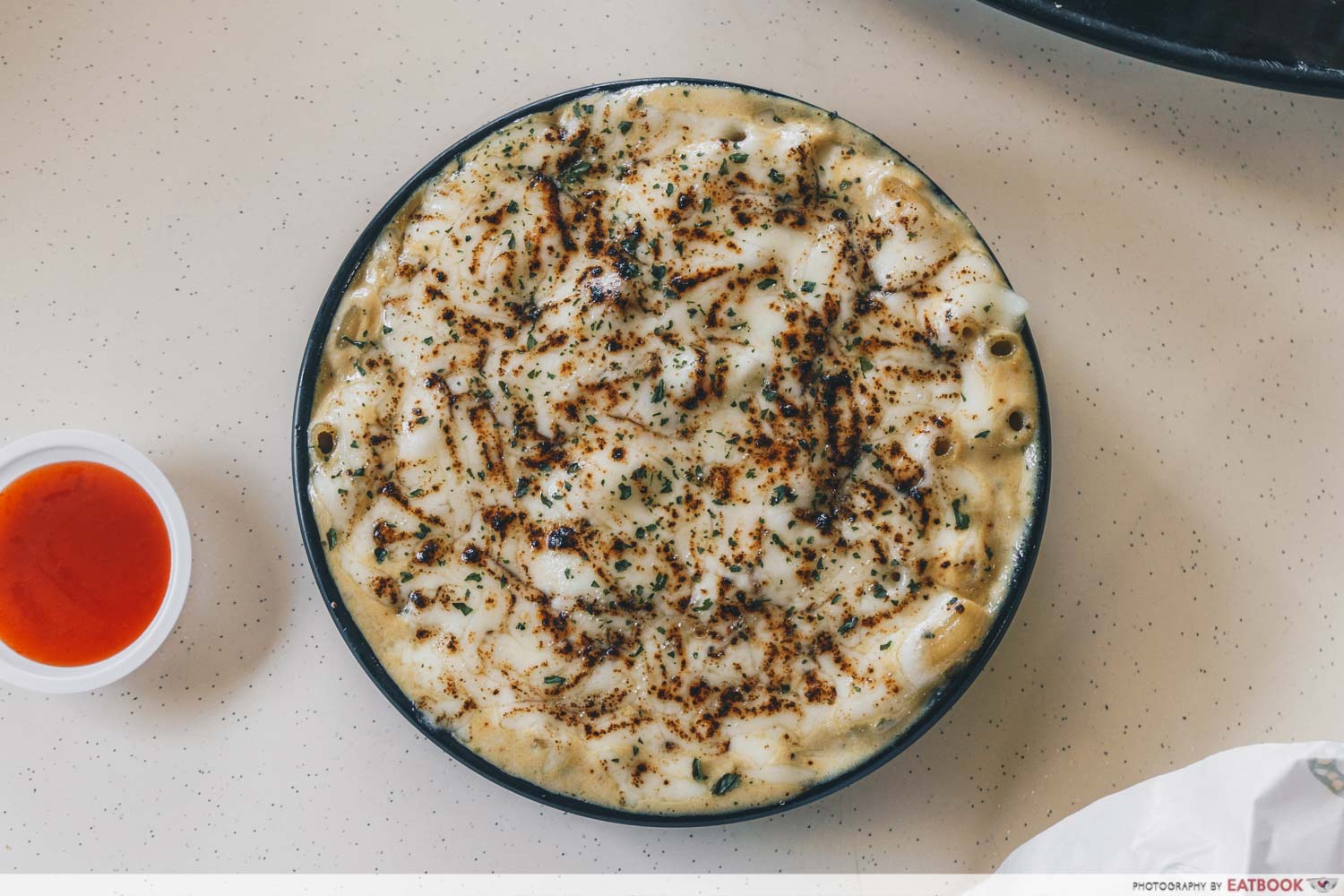 Their Mac & Cheese ($5) was unanimously recommended by many who have been there. Most Western stalls only offer this as a side but here, this decadent dish stands on its own.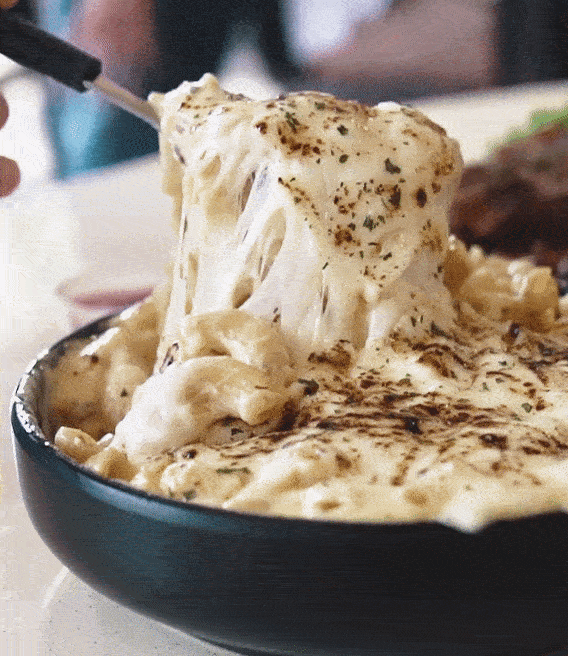 First things first, stick a fork in the midst of this bowl of cheesy goodness and lift it. You won't be disappointed. 
After snapping ourselves out of the mesmerising cheese pull, we dug into the dish.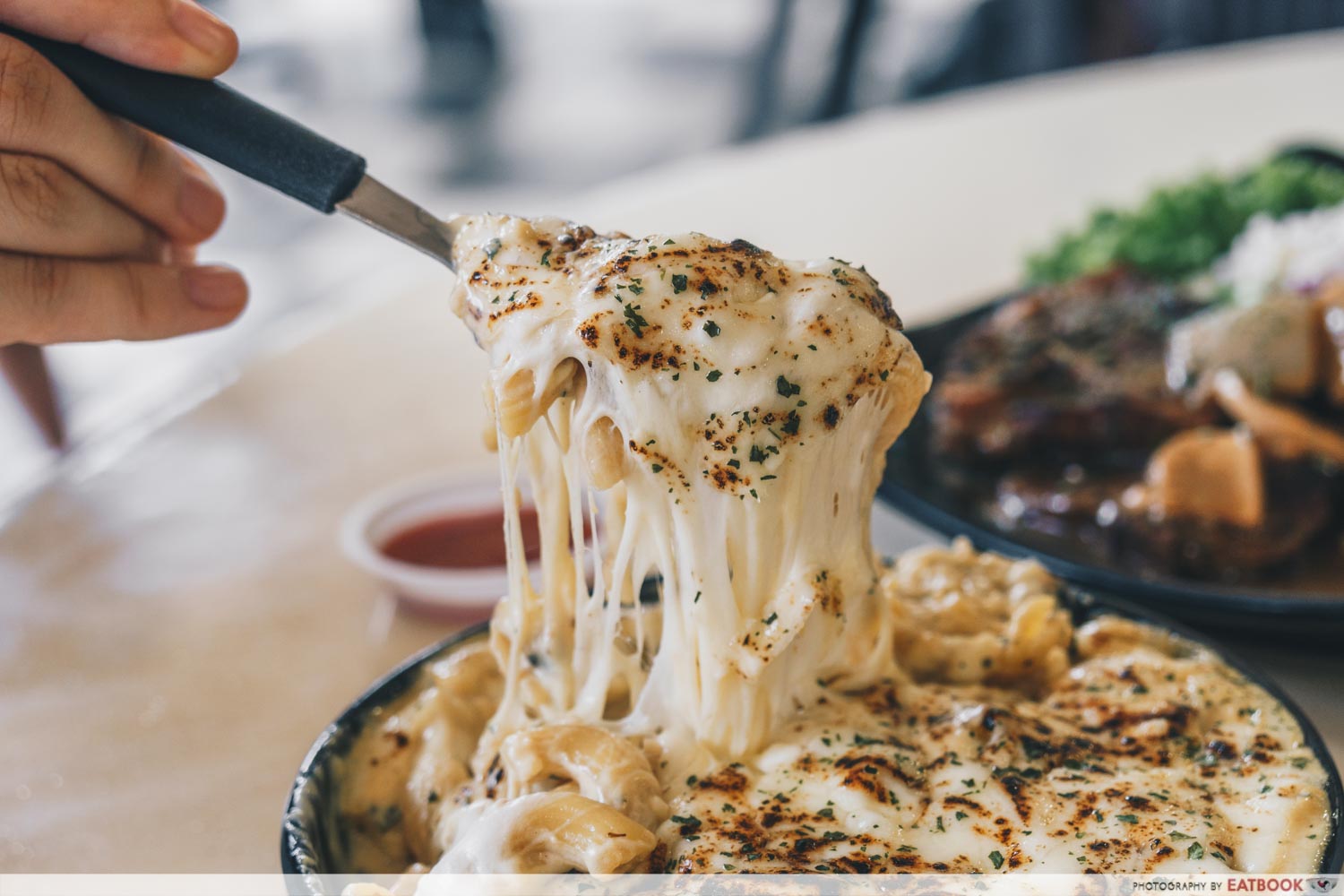 The macaroni was generously smothered with a rich, gooey and cheesy sauce. 
This isn't one of those instant powdered cheese sauces with an unpleasant, grainy mouthfeel. I'm talking about a smooth and creamy body with a great depth of flavour. 
Despite being slightly too salty, the mac and cheese was still comforting and downright delectable.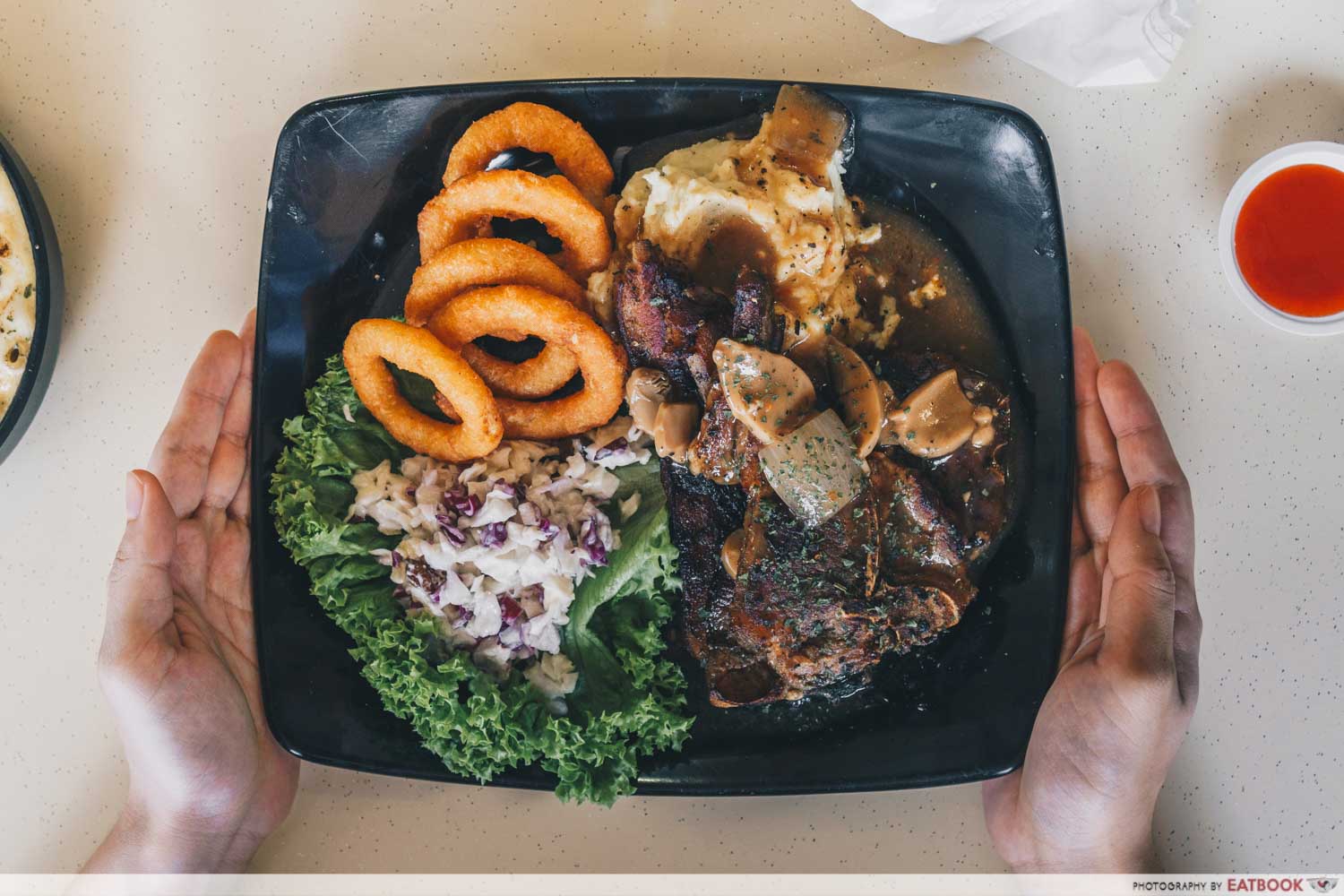 The Lamb Chops ($13.50) are an off-menu special, served with onion rings and mashed potatoes. We were told that the cuts of lamb were marinated for as long as two days to remove the unpleasant gaminess.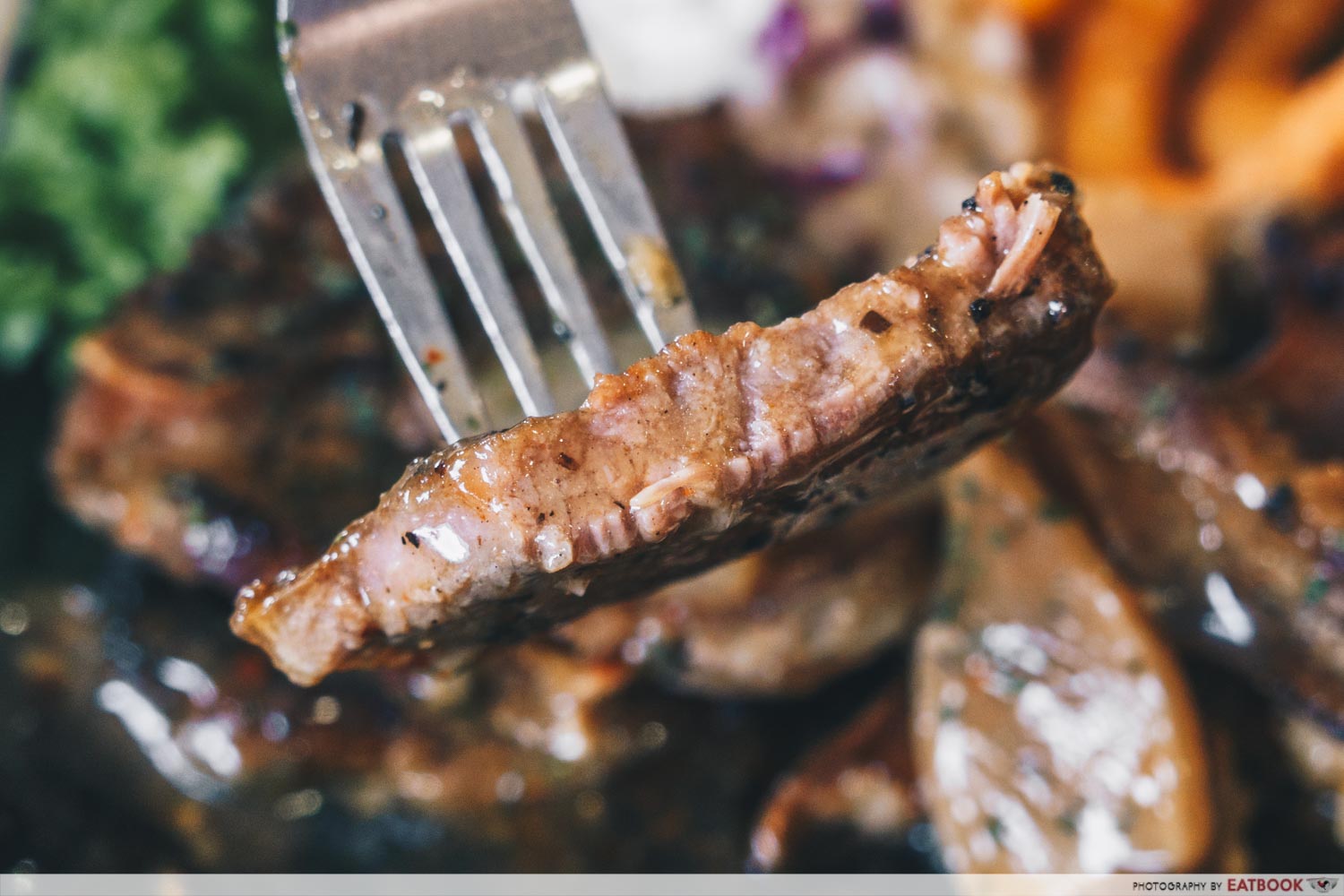 True enough, there was no gamy odour in the lamb chops. It was tasty and tender. 
The sauce had a predominant mushroom flavour with a herbal undertone that really complemented the chops. Besides that, the dish also came with a zesty mint sauce on the side, which was much like a salsa verde. Its fragrance and refreshing taste worked well with the smokiness of the meat.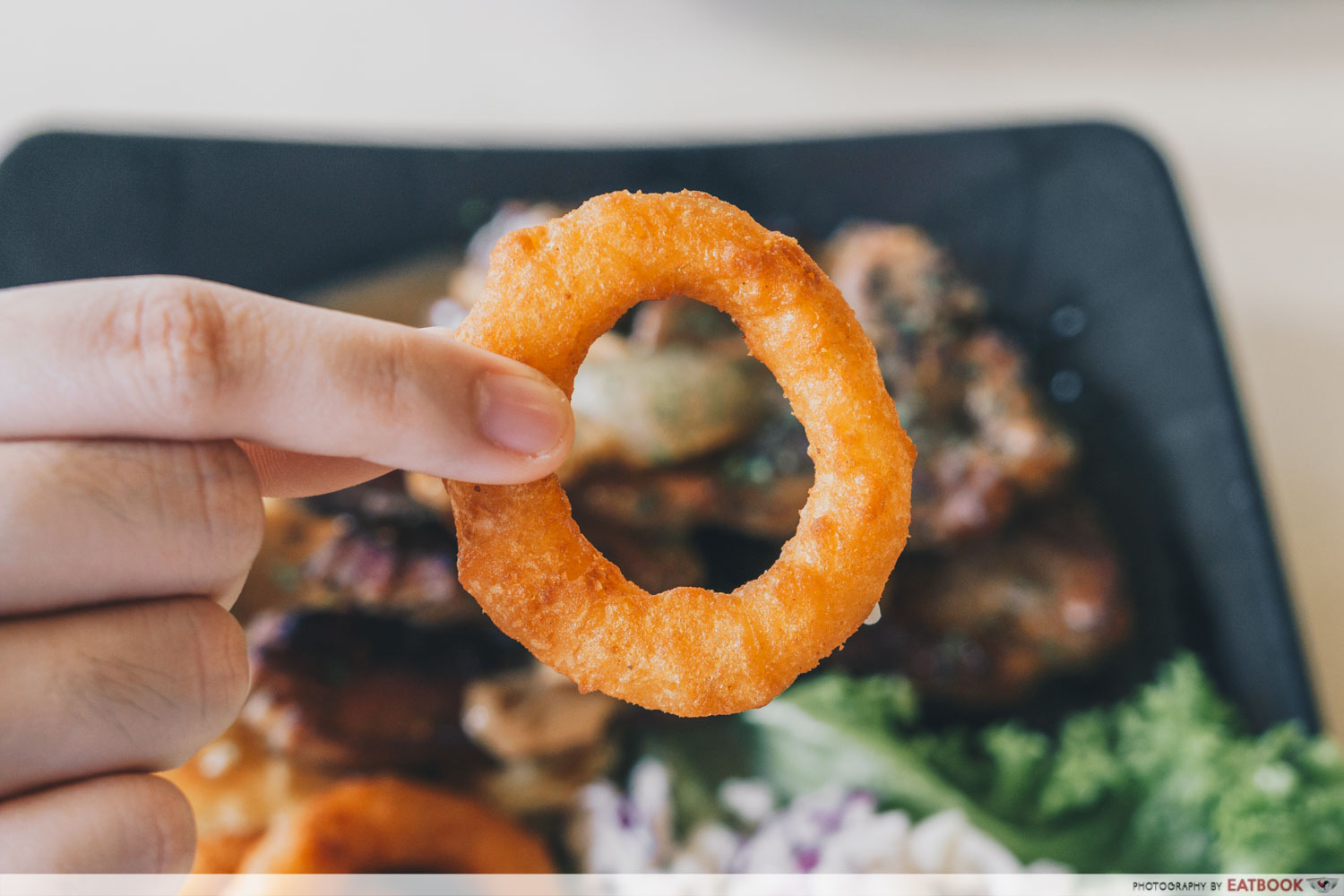 Though I would've preferred the batter to be crispier, I was already content with the seasoning and subtle sweetness of the onion rings. 
The mashed potatoes were incredibly creamy and buttery. I would gladly have this on its own.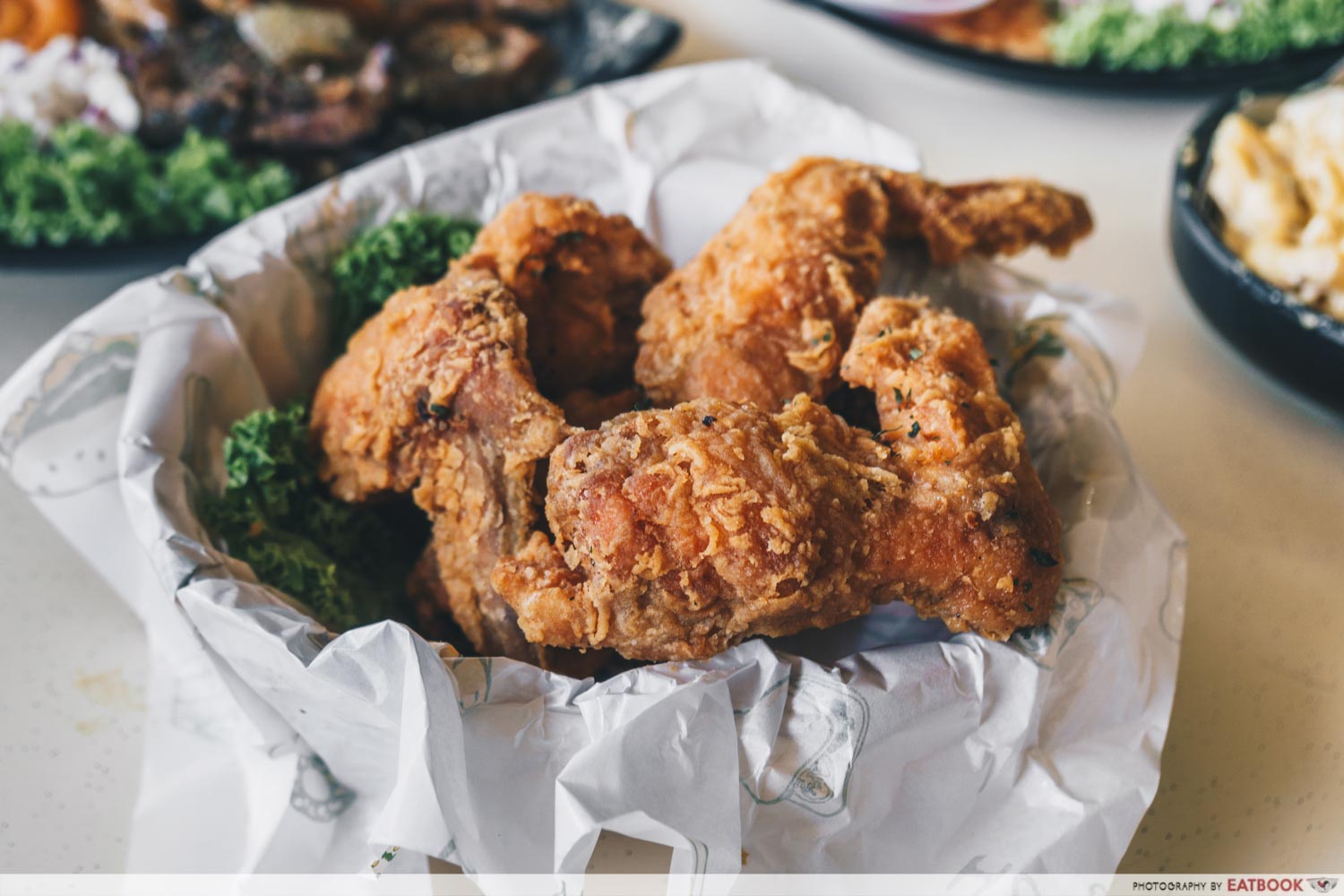 BBW Western Food serves a variety of sides ranging from truffle fries to mozzarella cheese sticks. Their Chicken Wings ($1.60 each) prevail as one of their best-selling sides.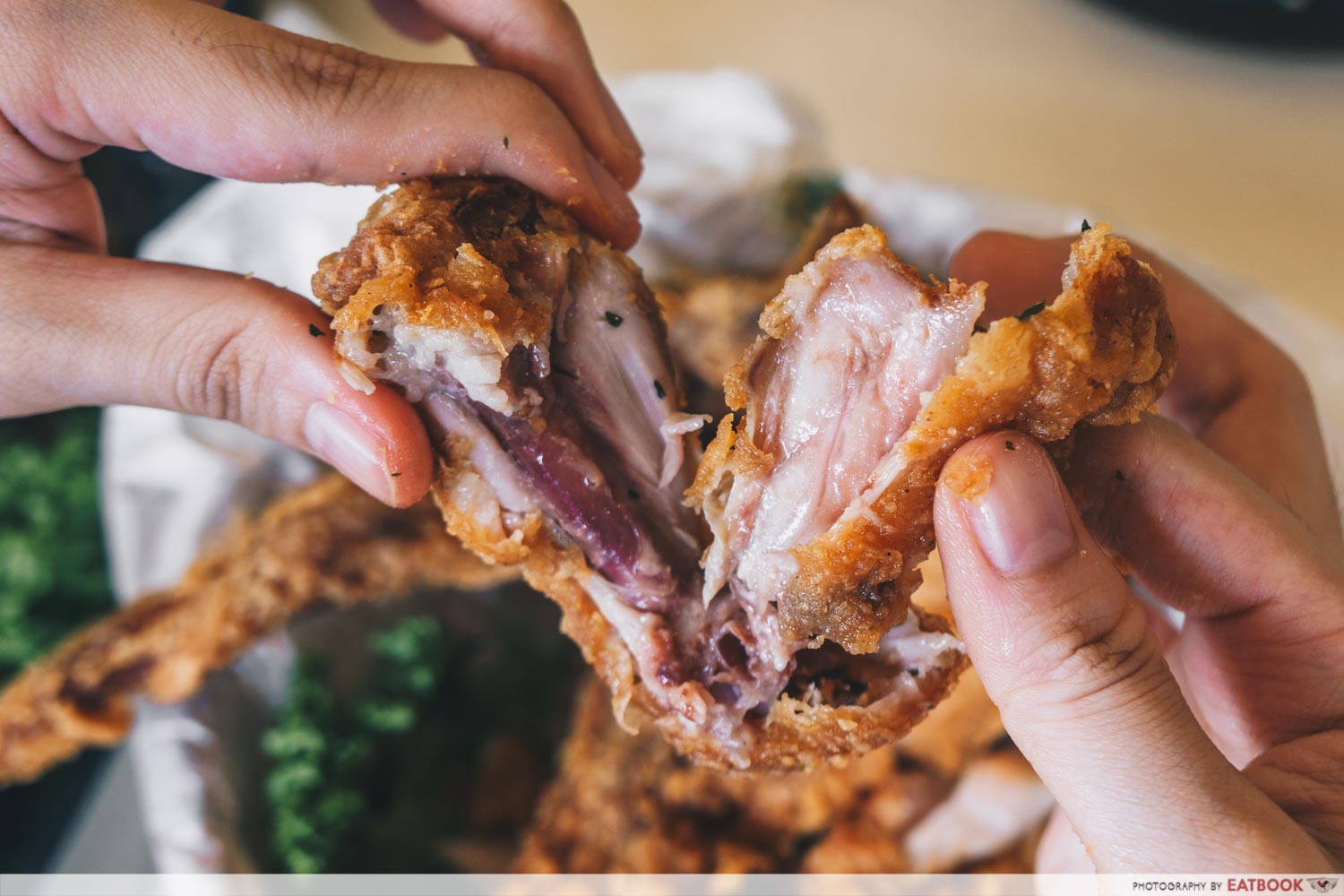 Clad in crispy skin, these no-frills chicken wings were juicy and tender. They were not exceptionally mind-blowing, but they were tasty enough for me.
Ambience at BBW Western Food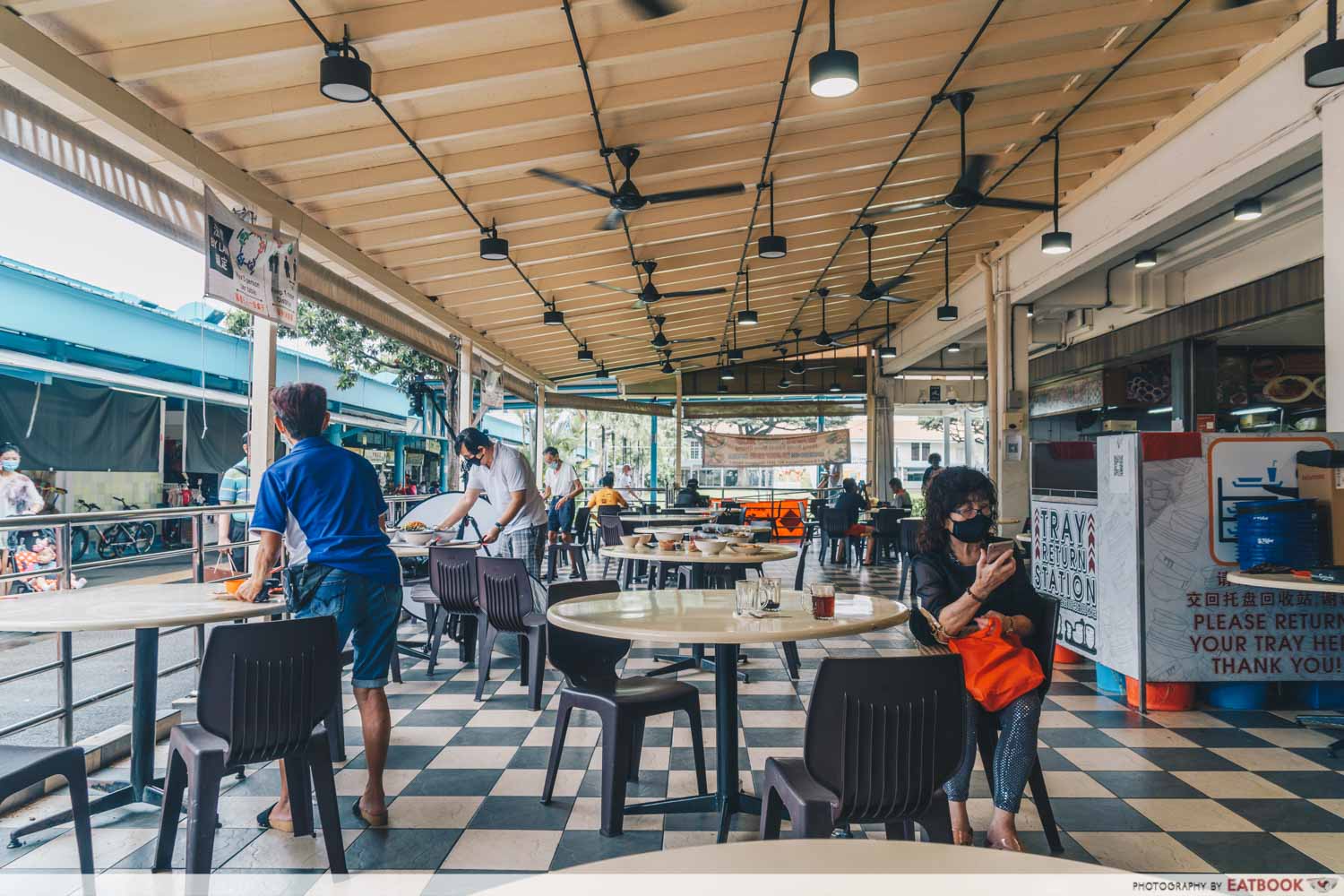 It'd take you approximately five minutes to get to BBW Western Food from Eunos MRT Station on foot. Finding seats should be a breeze since the coffee shop resides in a tranquil neighbourhood instead of a bustling office area. 
The verdict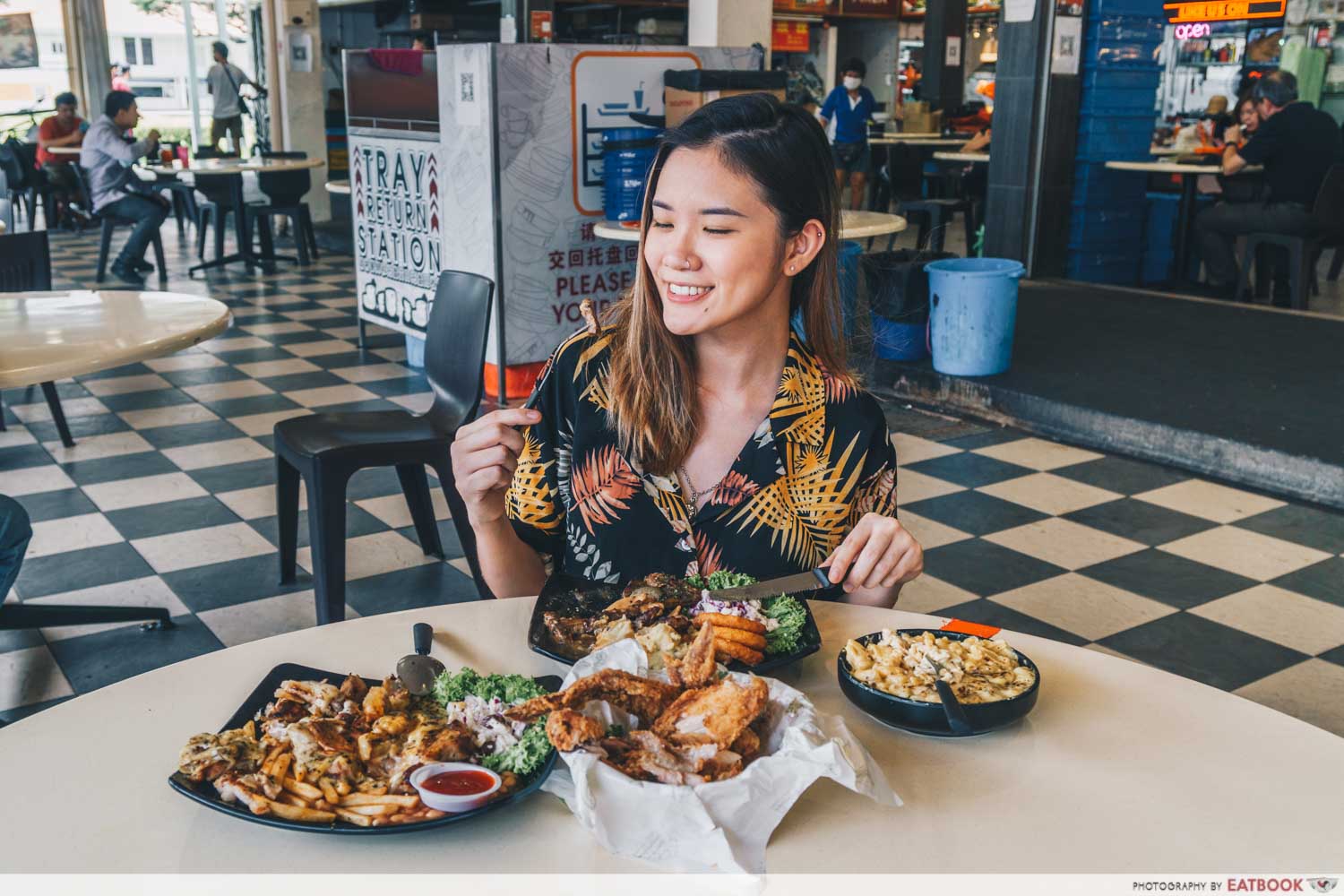 I understand why there were so many positive reviews of this stall. BBW Western Food has dishes that are undoubtedly a cut above the rest, and I might even go as far as to say that some are almost restaurant-worthy. I would patronise them again for their lip-smacking mac and cheese, as well as grilled lamb chops. 
If Eunos is a little out of the way for you, you could head over to their newly-opened outlet in Whampoa to indulge in their quality Western fare. Their Whampoa address is: 116 Jalan Tenteram, #01-01, Wang Coffee Shop, Singapore 320116.
Josh's Grill Review: Western Grill House In Bugis Has XXL Onion Rings And Mains From $10.90
For more Western food, read our recent review on Josh's Grill, a new grill house at Bugis Junction that has XXL onion rings. Otherwise, find out what we think about Rise & Rice Grill Kitchen's Western food!
Rise & Rice Grill Kitchen Review: Value-For-Money Western Food From $5.50 At Woodlands
Address: 7 Eunos Crescent, #01-2651, Hong Lee Coffeeshop, Singapore 400007
Opening hours: Thu-Tue 12pm to 10pm
Website
Photos taken by Hay Thi.
This is an independent review by Eatbook.
Summary
Pros
– Delicious food
– Unique variety
– Generous portions
Cons
– Coleslaw was a letdown
Recommended Dishes: Mac and Cheese ($5), Lamb Chops ($13.50)
Opening hours: Thu-Tue 12pm to 10pm
Address: 7 Eunos Crescent, #01-2651, Hong Lee Coffeeshop, Singapore 400007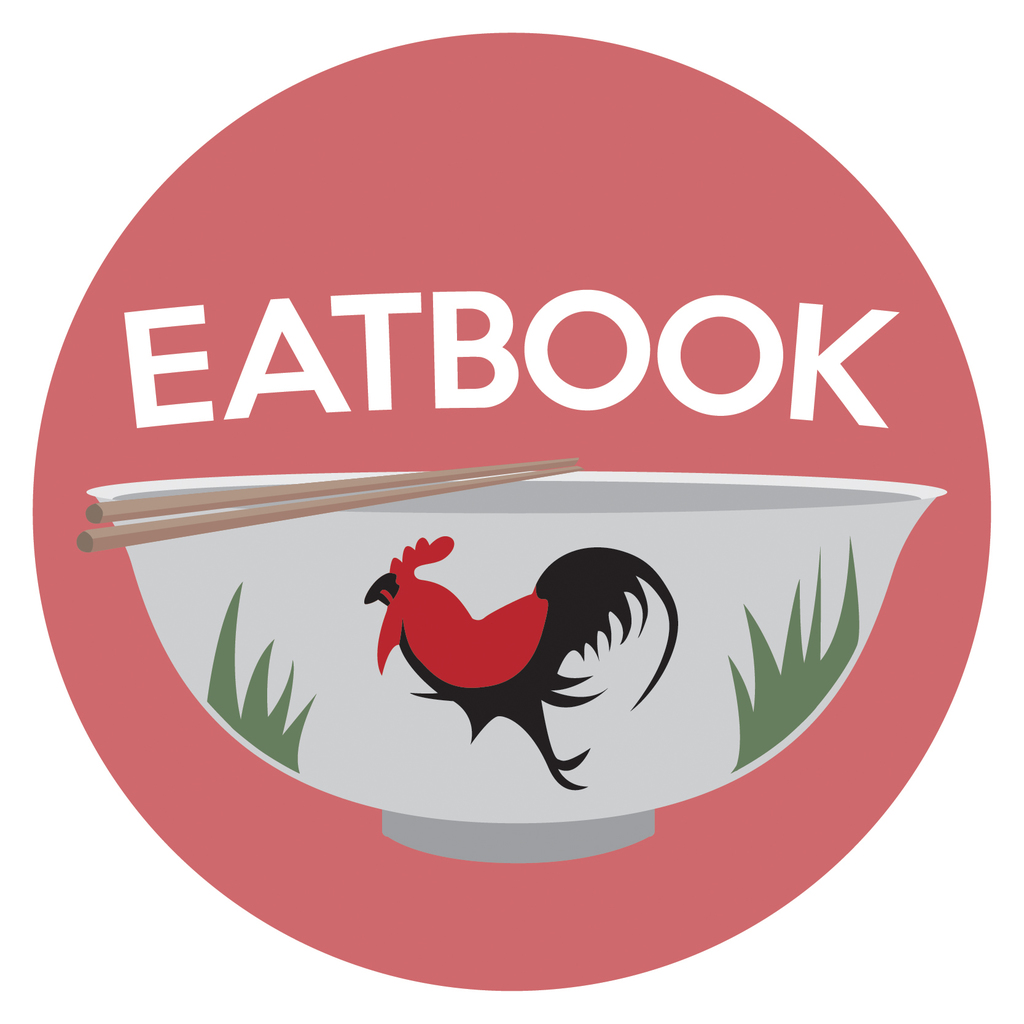 Drop us your email so you won't miss the latest news.