---
Bedok North food near the station
---
Don't be confused by the name. This newly opened Downtown Line station does not bring you closer to food gems in Bedok North such as FengShan 85 Market or hipster cafe Percolate. Named after the 4.5km long Bedok North Road it's built along, Bedok North MRT Station actually takes you to restaurants, hawkers and cafes around Bedok Reservoir. So whether you're looking for kicky neighbourhood bars or a comforting bowl of turtle soup, these places to eat near Bedok North MRT Station will definitely keep you satisfied.
---
1. 58 Prawn Noodle
---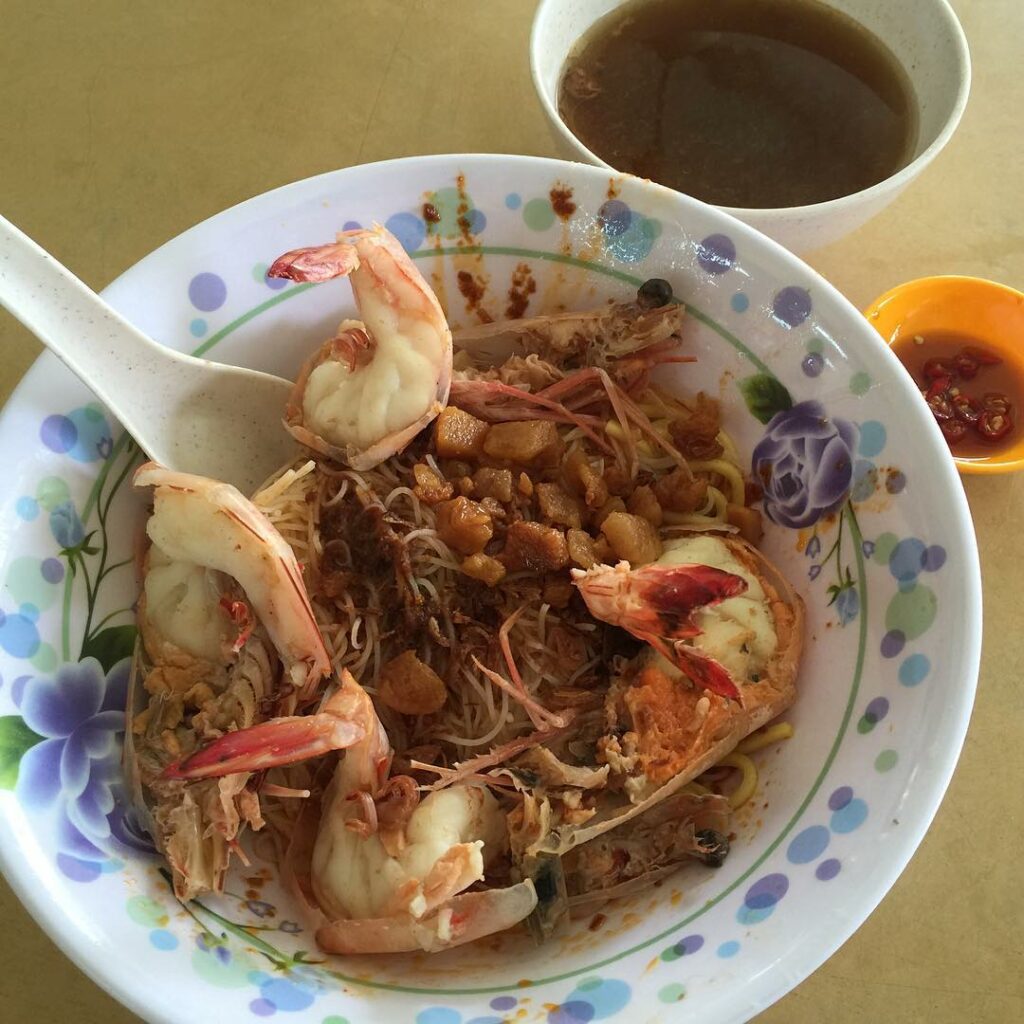 Image credit: @wengoriginade
If you're in the vicinity looking for a solid bowl of hae mee, look no further than 58 Prawn Noodle. Serving up both dry ($6) and soup ($5.50) version of pork ribs prawn noodles, the latter presents a sweet broth bursting with umami goodness that will keep you slurping till the last drop. They also serve other tantalising eats including crayfish noodles ($12 for soup, $12.50 for dry).

Address: 704 Bedok Reservoir Road, #01-3624, See Beh Ho Eating House, Singapore 470704
Opening hours: Mon-Sat 8am to 4pm
---
2. Velu's Family Restaurant
---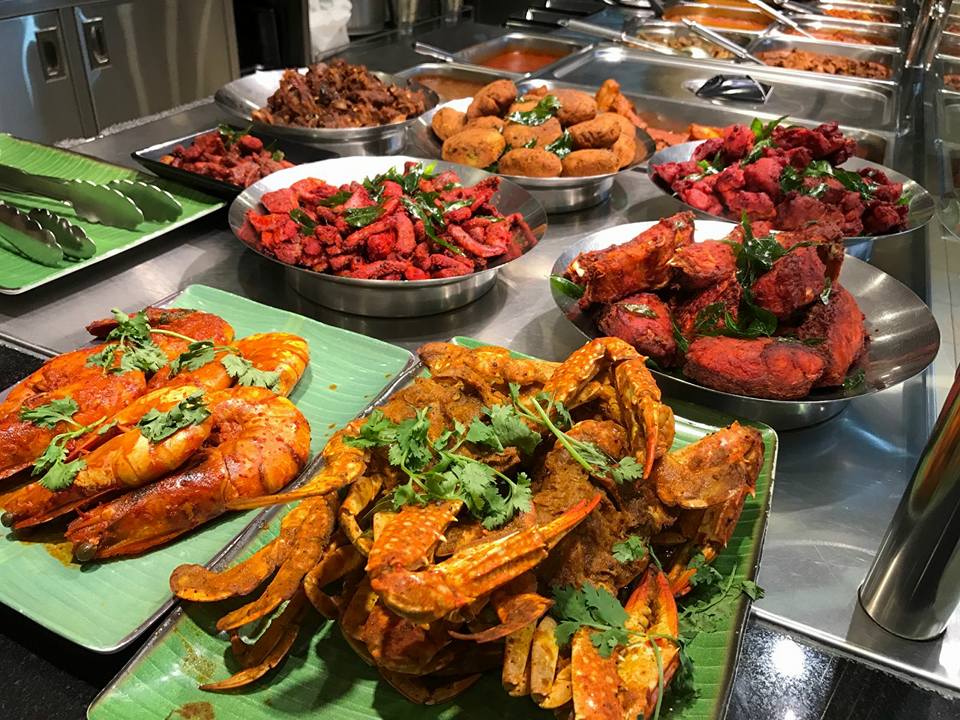 Image credit: Velu's Family Restaurant's Facebook Page
Hidden within Eunos Community Club is Velu's Family Restaurant. Bring the fambam here and feast on their Indy Combo ($58). Suitable for four, the value-for-money set comes with a whole fish head curry, steamed basmati rice, gobi Manchurian, chicken tikka, mutton kebab, chilli squid, Mysore mutton curry, egg omelette, garlic naan and pappadum.
Address: 180 Bedok Reservoir Road, Eunos Community Club, Singapore 479220
Opening hours: Daily 8am to 10pm
Tel: 6221 1115
Website
---
3. Ser Seng Turtle Soup Sister
---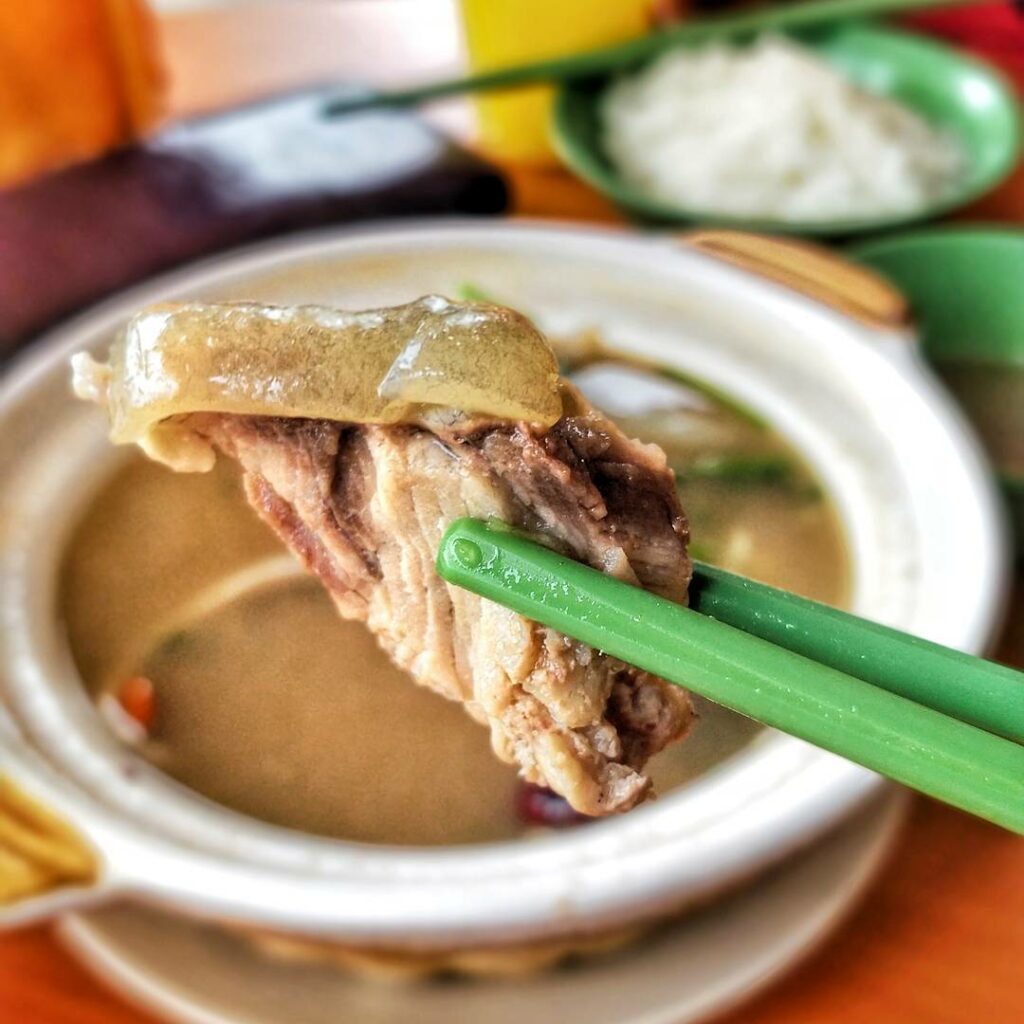 Image credit: @joshul87
Rich in collagen, Ser Seng Turtle Soup uses fresh soft-shell turtle in this unorthodox delicacy. There are many reasons why this soup is famous among the older folks; it is said to nourish your body and increase vitality thanks to the herbal XO soup it's brewed in. A great place to try turtle meat if you're new to it, as their prices, which start at $10, is relatively cheaper than their sister restaurant's in Geylang.
Address: Blk 630 Bedok Reservoir Road, #01-30, Singapore 470630
Opening hours: Wed-Sun during lunch hours. The exact hours are not fixed.
---
4. Refuel
---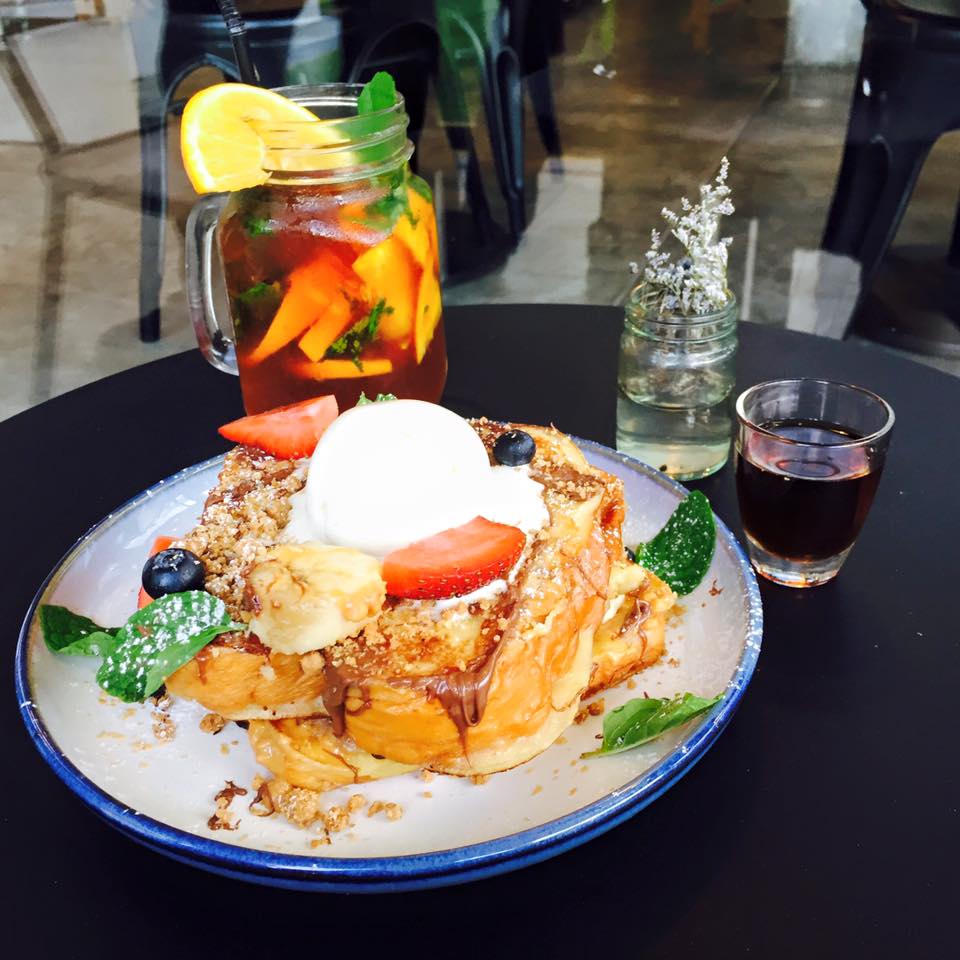 Image credit: Refuel's Facebook Page
A snaking queue is always to be expected at Refuel during their weekend brunch hours. The first cafe to open in Bedok Reservoir, this heartland cafe serves up a selection of hearty eats. Fuel up on their Pork Egg Waffles ($13.90+) boasting fluffy waffles crowned with honey barbecued pulled pork and scrambled eggs. Those with a ravenous appetite can order the Full Tank ($15.90+) comprising of bacon, sausage, smoked salmon, salad, mushroom, scrambled eggs, tomato and toast.
Address: 744 Bedok Reservoir Road, #01-3029, Singapore 470744
Opening hours: Mon & Wed-Thur 11am to 9:30pm, Sat-Sun 10am to 9:30pm
Tel: 6448 0015
Website | Menu
---
5. Burp Kitchen & Bar
---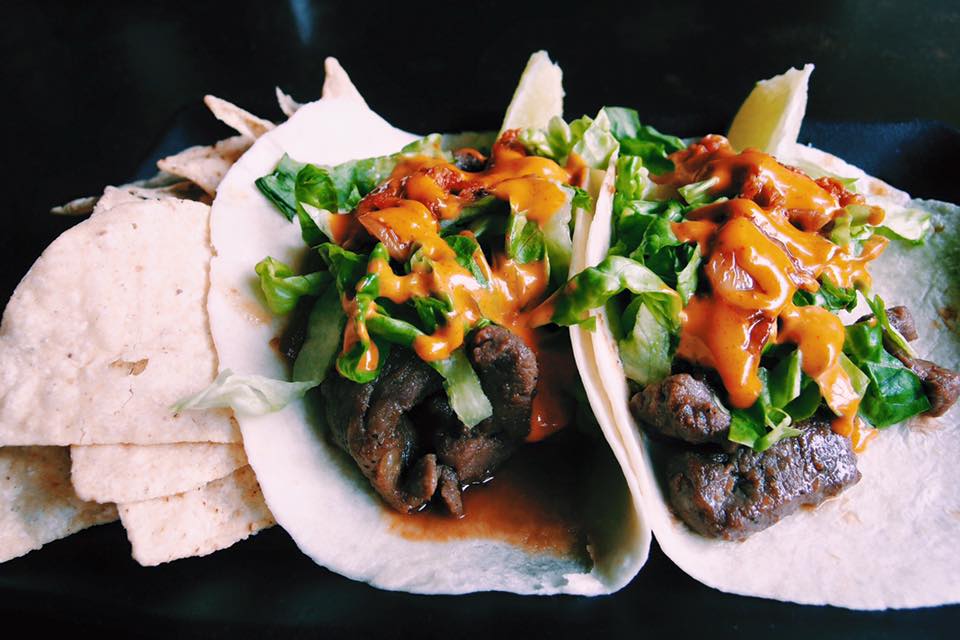 Image credit: Burp Kitchen & Bar's Facebook Page
Enjoy a pint of ice cold beer by the reservoir at Burp Kitchen & Bar. On tap you will find Asahi Super Dry ($11.50) and Kronenbourg Blac ($12.50), but we much rather go for their unique craft beers such as the Marston's Oyster Stout ($13.50). If you're feeling peckish, you will be glad to know they also roll out a mean selection of grilled sandwiches, such as Beef Bulgogi Tacos ($12) topped with caramelised kimchi and gochujang aioli.
Address: 740 Bedok Reservoir Road, #01-3165, Singapore 470740
Openings hours: Tue-Fri 4pm to 12am, Sat-Sun 12pm to 12am
Tel: 8428 4722
Website
Menu
---
6. Royal Thai Kitchen
---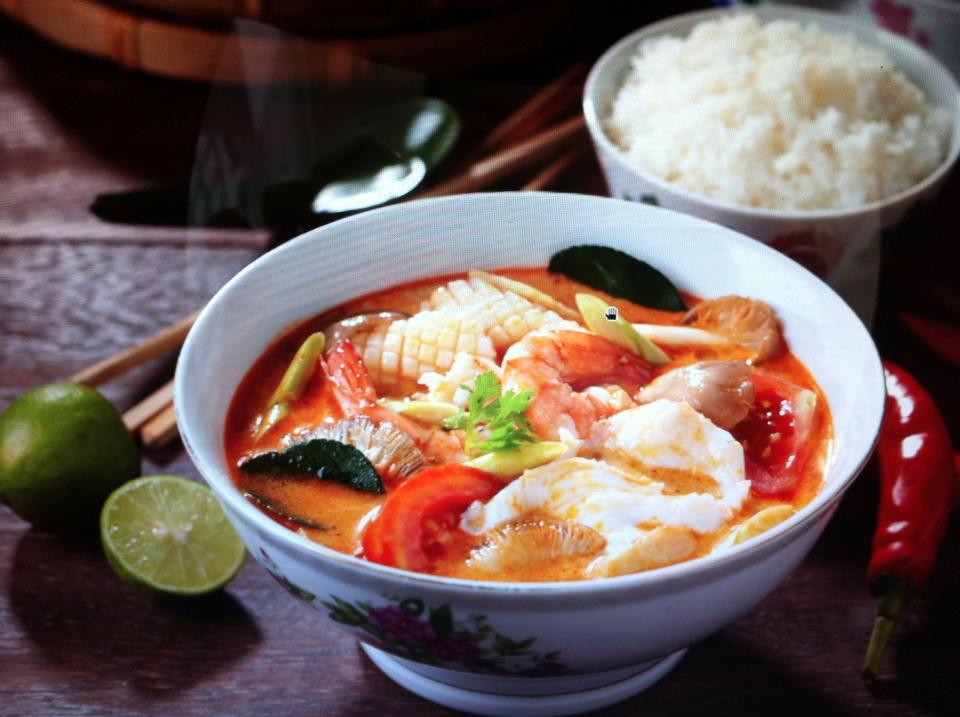 Image credit: Royal Thai Kitchen's Facebook Page
Give Royal Thai Kitchen a go if you're looking for decent Thai food in the area. The sets are reasonably priced with a plate of Pineapple Fried Rice, Red Tom Yam Soup and Thai Tapioca dessert going for just $8.80. End your meal on a sweet note with their Mango Glutinous Rice ($5).
Address: 740 Bedok Reservoir Road,  #01-3143 Singapore 470740
Opening hours: Daily 11am to 10pm
Tel:  6726 1474
Website
---
7. Mr. Prata

---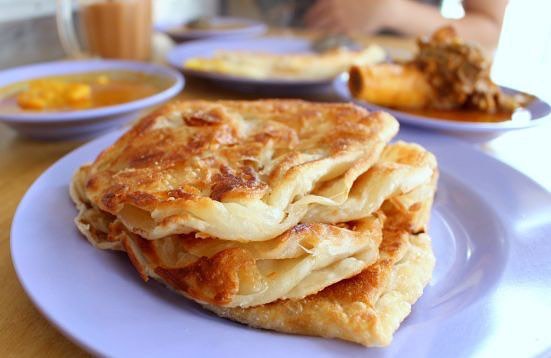 Image credit: @yingiet
Thanks to its recent revamp, Mr. Prata looks more like a restaurant rather than your run-of-the-mill coffee shop. That being said, the menu is still the same with prices being easy on your pocket. Aside from their usual selection of prata ($2 for two) and thosai ($2.10), the air-conditioned joint also offers Western dishes including Fish and Chicken Chips ($7.90) and Grilled Cheese Sandwich ($5.90)
Address: 742 Bedok Reservoir Road, #01-3105, Singapore 470742
Opening hours: Daily 24 hours
Tel: 6243 1743
Website
Full list of outlets
---
Quality neighbourhood nosh at Bedok
---
From quaint cafes to bars and interesting hawker stalls, there are plenty of things to eat and drink at Bedok Reservoir. Continue on your mini food trial to these Bedok hawker stalls or see why there's always a long queue at the legendary Bedok 85 Bak Chor Mee.
---
Featured image adapted from Refuel's Facebook photo.