---
Best Bali snacks to buy 
---
Aside from all the fancy restaurants, beautiful cafes, and interesting street food, another category of food to check out in Bali are the snacks. From quick, tasty treats to eat on the go as you rush to the airport to nicely packaged, affordable delicacies that make for the perfect souvenir, here are 10 of the best Bali snacks to buy for the true Balinese experience. 
---
1. Pie Susu
---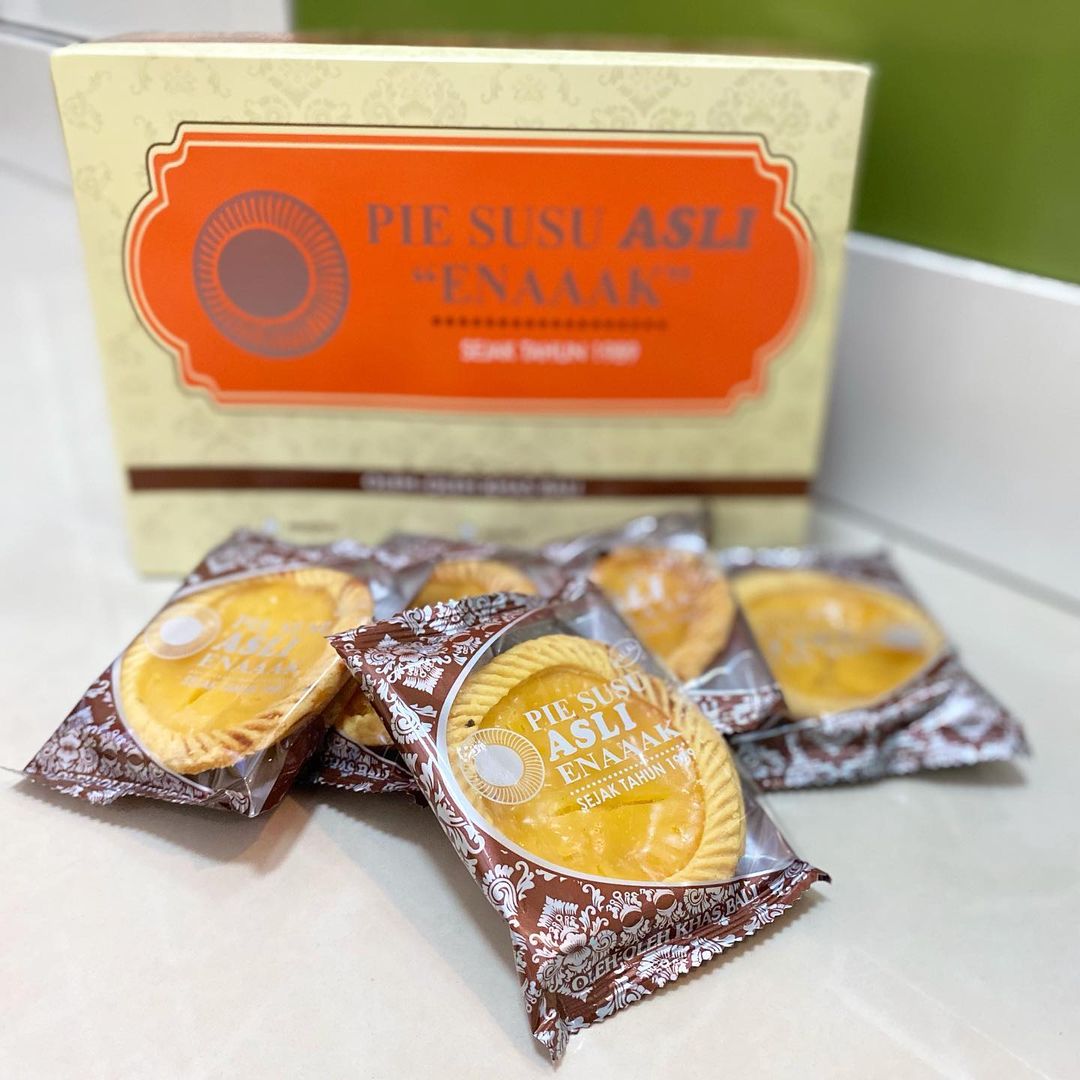 Image credit: @missyuchy_
Pie Susu, also known as milk pie, is the classic Bali snack to bring home and share with your family and friends. Resembling a shallow egg tart, you can find them in supermarkets all over Bali, as well as independent shops. The most famous ones are from Pie Susu Asli Enaak, who is said to be the OG pie susu creator that has been making the pastry since 1989. A box of 10 Original Pie Susu from the brand costs IDR35K/~S$3.16, with other flavours available including Chocolate (INDR37K/~S$3.33), and Cheese (INDR38K/~SGD$3.42).
---
2. Pia Legong
---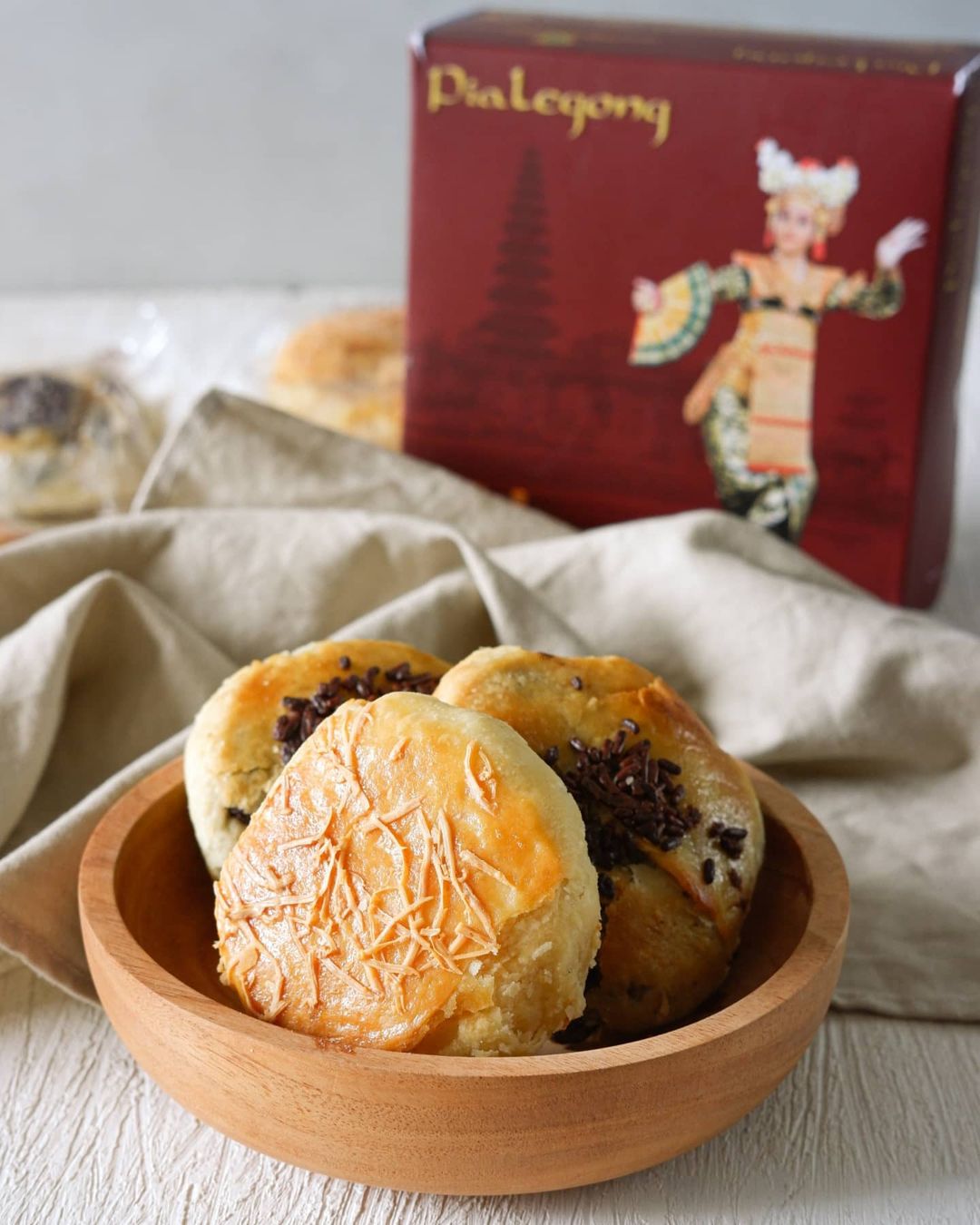 Image credit: @louisfernaldy
Another famous pie in Bali, Pia Legong is a buttery, flaky pastry stuffed with either a chocolate, cheese, or green mung bean filling. Unlike pie susu, all pia legong comes from just one store, located a short distance away from the airport, and is quite a bit pricier at about INDR100K/~S$9 for a box of six. You're advised to order your pastries in advance, as the store tends to only make just enough to fulfil pre-orders every day. 
Address: Ruko Kuta Megah No. 15, Jalan By Pass Ngurah Rai, Tuban, Kuta, Tuban, Kec. Kuta, Kabupaten Badung, Bali 80361, Indonesia
Opening hours: Daily 9am to 5pm
Tel: +62 811-877-777
Website
Pia Legong is a halal-certified eatery.
---
3. Bali Banana
---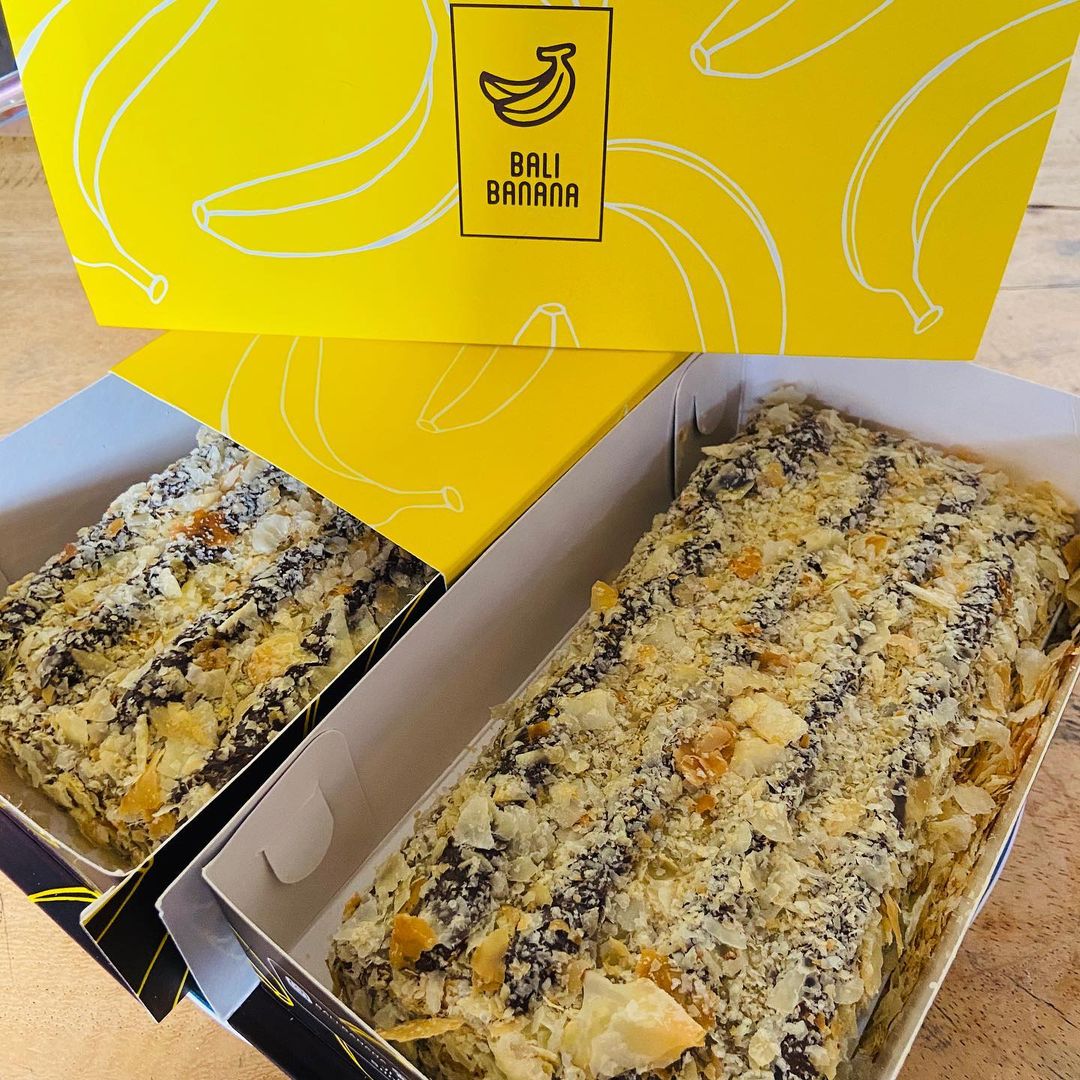 Image credit: @yunimahardika
If you like banana cake, be sure to try Bali Banana's range of banana-flavoured snacks and bakes! In particular, they have the Pianana, AKA small banana pies, and their signature banana cake that is wrapped in puff pastry for a crisp, flaky outside and soft fluffy inside. These freshly baked cakes come in many flavours, with the most popular being Original (INDR38K/~S$3.42)  and Chocolate Banana (INDR38K/~S$3.42). 
Address | List of stores
Bali Banana is not a halal-certified eatery.
---
4. Kaliadrem
---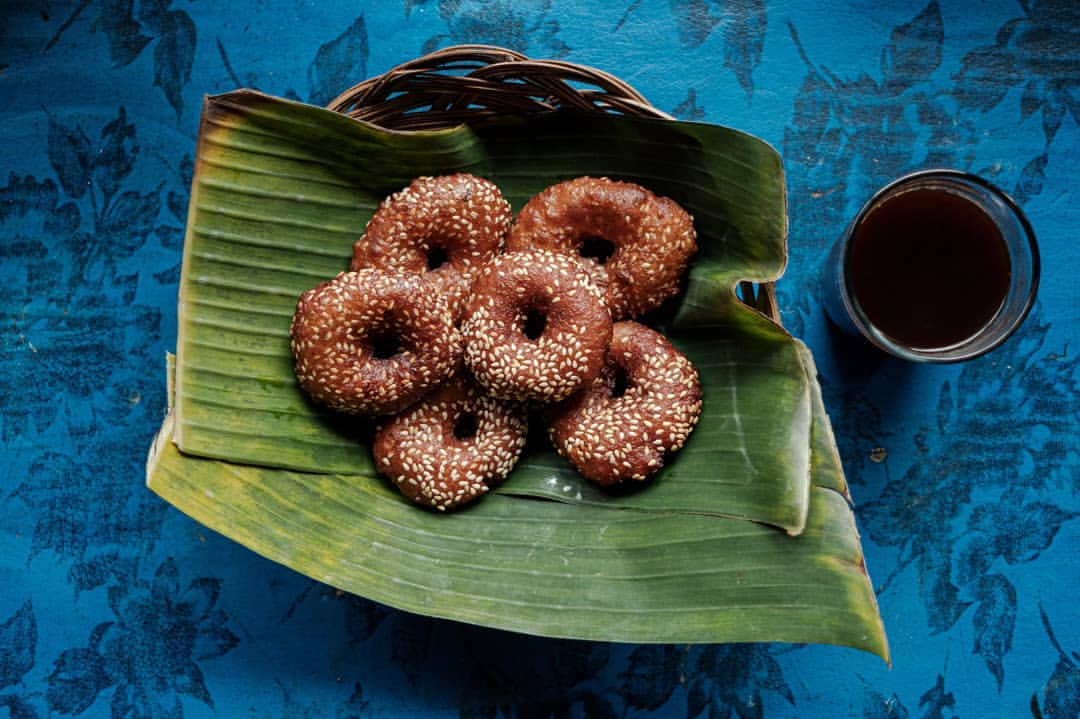 Image credit: @teman.sayur
Kaliadrem is one of Bali's traditional cakes favoured by locals for its sweet taste and cheap price. It's made of simple ingredients such as coconut, brown sugar, and rice flour. It's then fried in hot oil and typically served at festivals and special occasions, though lately, it's gaining popularity as a unique tea-time snack to accompany your afternoon coffee or tea. Find this at a traditional Balinese market, where they are typically available for around INDR1K/~S$0.09! 
---
5. Beng-Beng
---

Image credit: Mayora
While not specific to Bali itself, you can't leave Indonesia without getting Beng-Beng, one of the most popular candies for your snack haul. A chocolate wafer with caramel and rice crispies, the bright red packaging of this sweet treat can be found on the shelves in most supermarkets and mini-marts in Bali for about INDR2K/~S$0.18 a bar.
---
6. Keripik Ceker 
---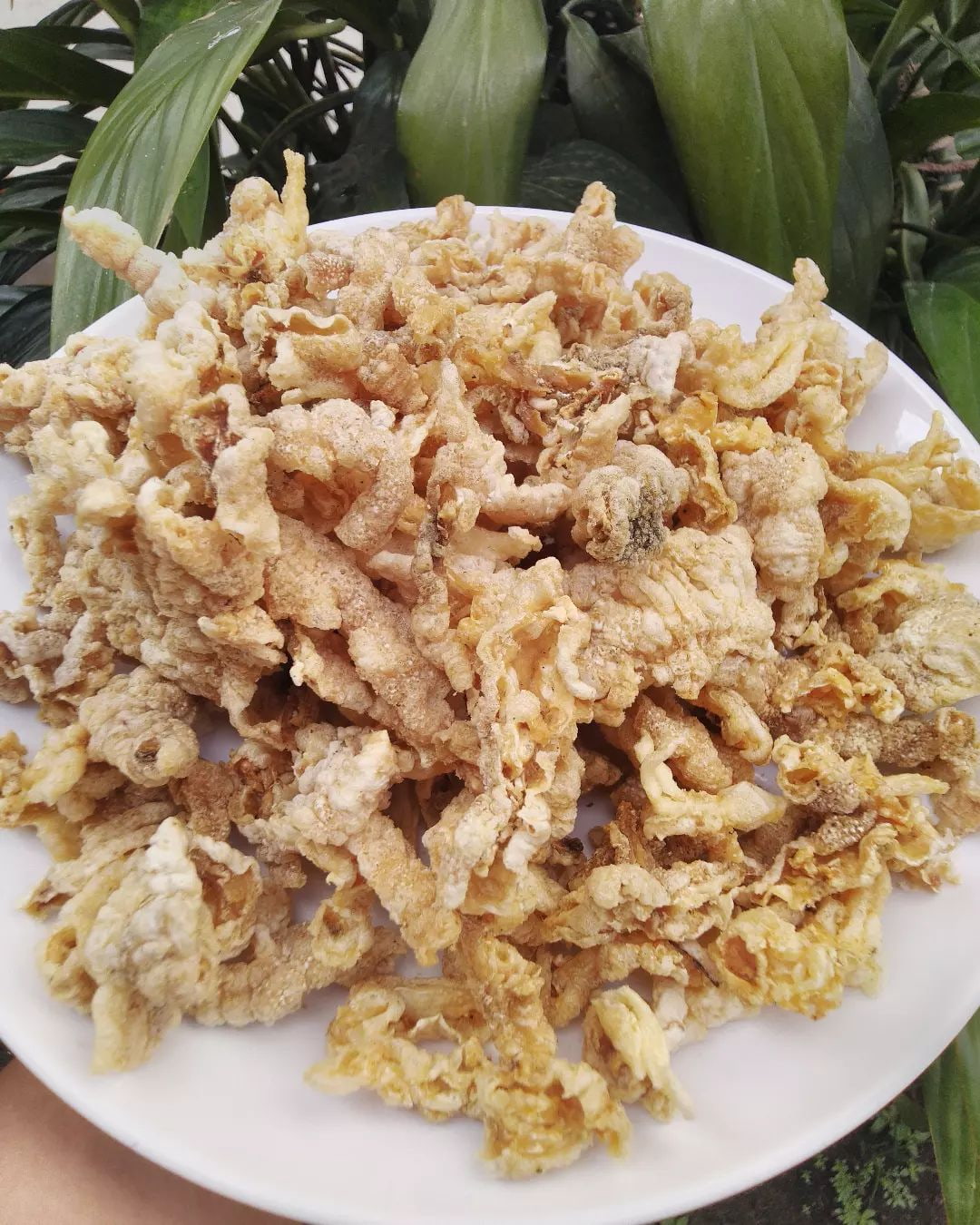 Image credit: @agencamilanmurahjember
As it turns out, there are more ways to eat chicken feet other than your usual dim sum style. Keripik ceker, AKA chicken feet crackers are made from frying peeled chicken feet skin, creating a light, crispy, and savoury snack you can find sold just about anywhere from street stalls to supermarkets. Prices vary greatly depending on where you get these crackers, but you can generally expect to find them for about INDR25K/~S$2.25 per 100g of crackers.
---
7. YAVA
---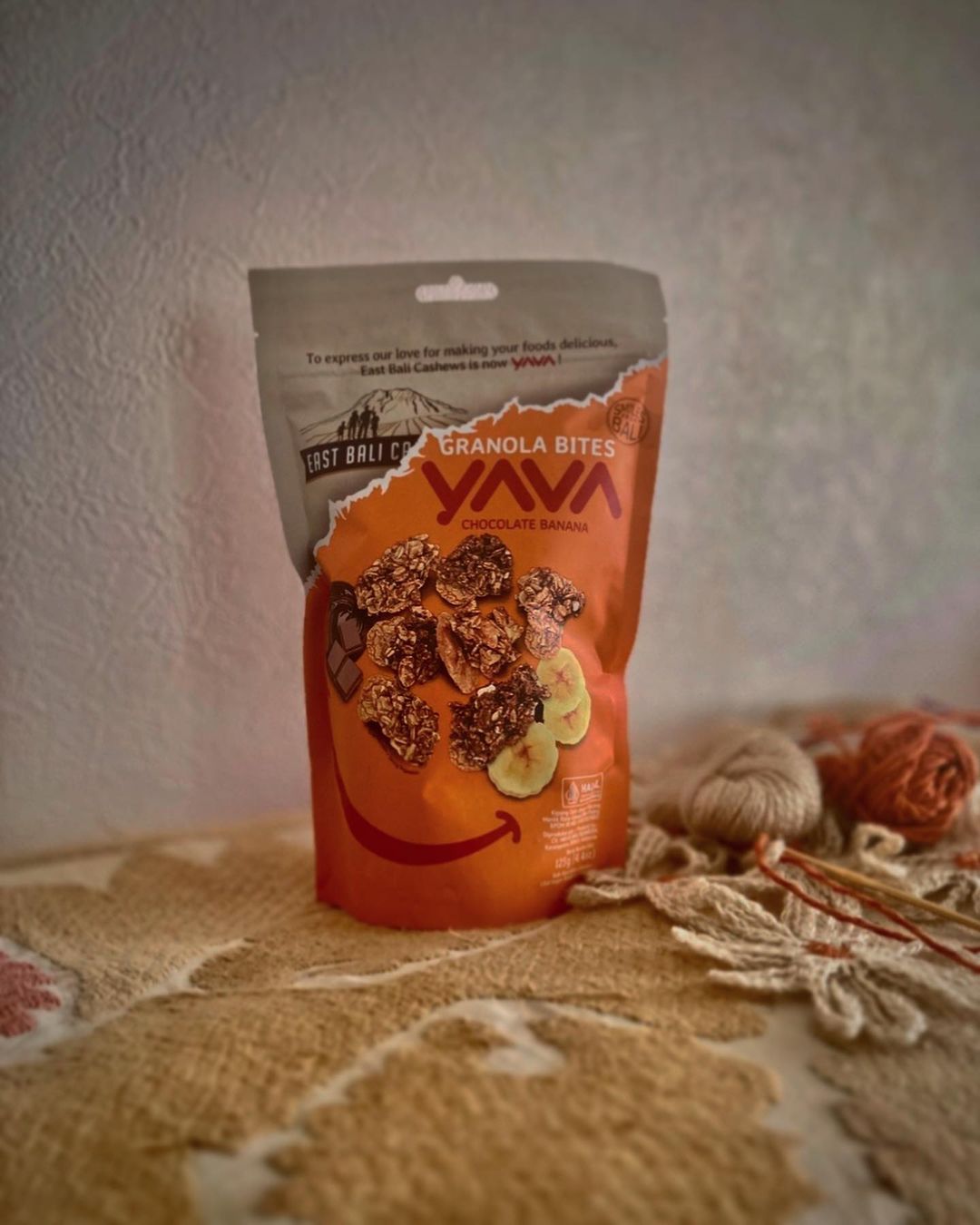 Image credit: @hinax41
Formerly known as East Bali Cashews, YAVA is a local brand selling healthy snacks made from ethically sourced ingredients grown by local farmers. They're best known for their granola mixes and flavoured cashew snacks, such as their popular Chocolate Vanilla Go'nola (INDR69.9K/~S$6.29 for 400g), made using wild-harvested cashews and Sulawesi cocoa, and Chocolate Banana Go'nola (INDR69.9K/~S$6.29 for 400g) with lontar sugar and Javanese bananas. 
---
8. Sambal Matah Gilaa
---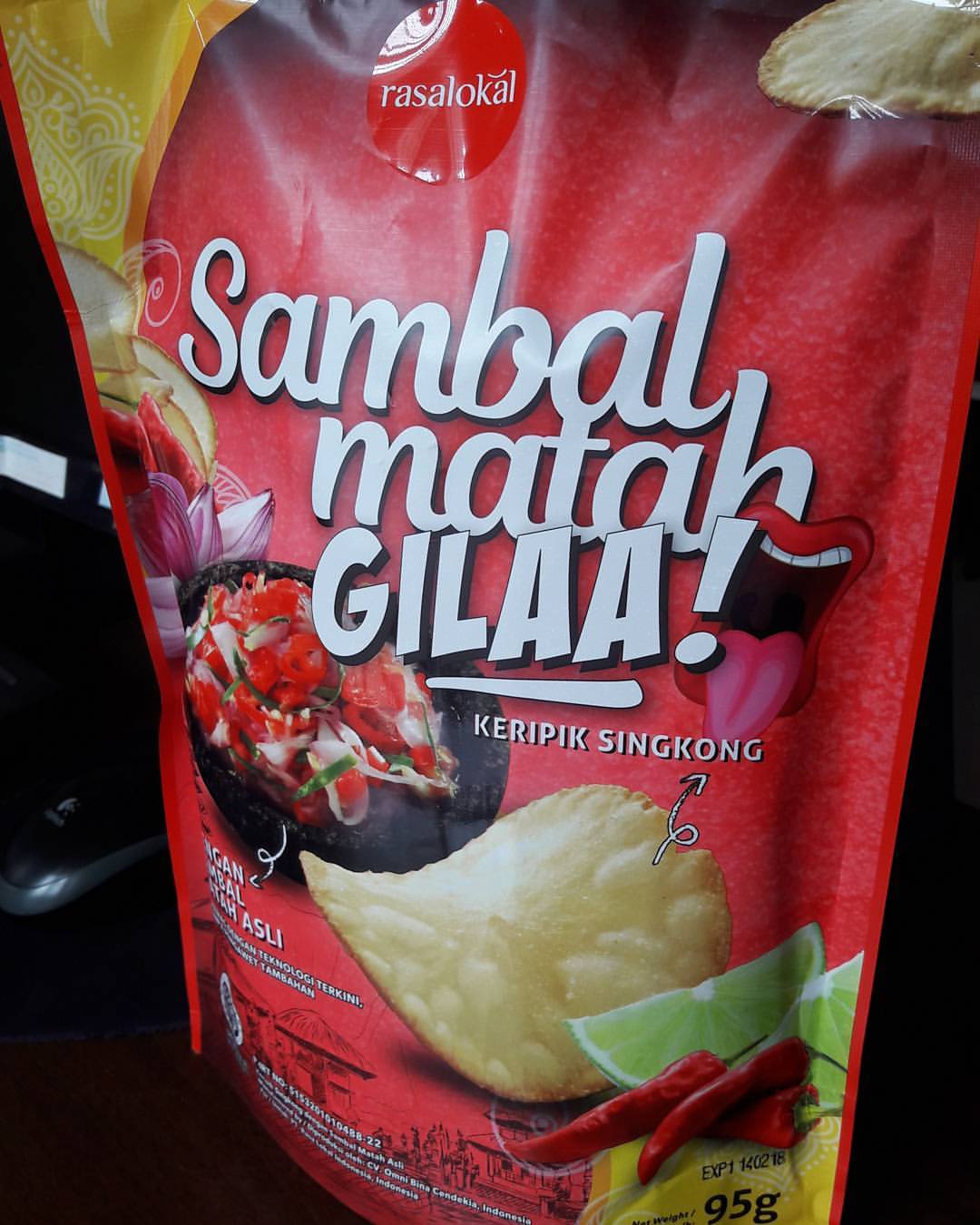 Image credit: @nitrie
Sambal matah is a type of sambal unique to Bali, made with a healthy amount of garlic and shallots. Gilaa means crazy, which is a fair description of these Sambal Matah Gilaa (INDR49.9K/~S$4.49) potato chips: they're crazy hot and very spicy. 
---
9. Indomie Chitato Potato Chips
---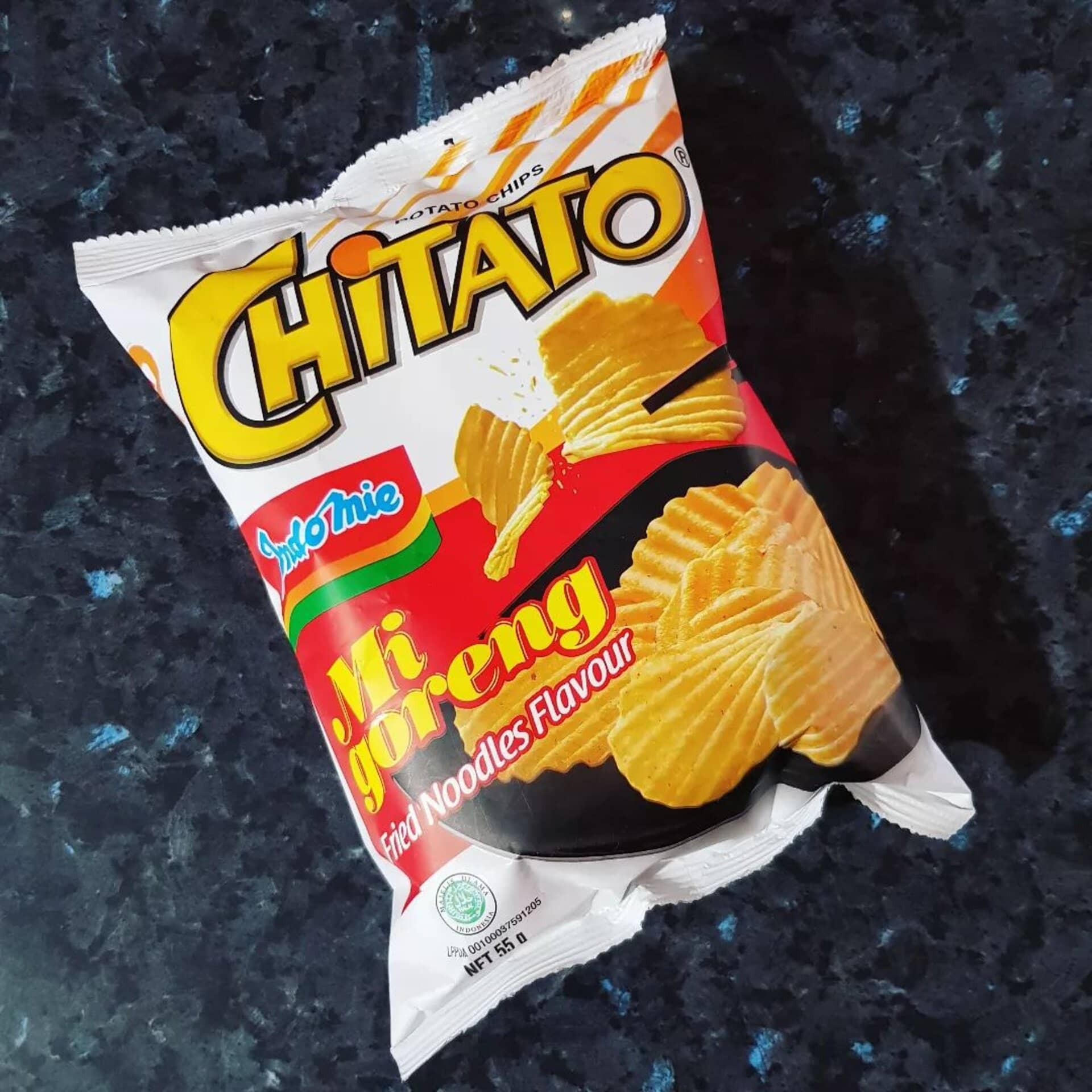 Image credit: @sameplate.differentdish
Chitato chips are incredibly popular in Indonesia, and one to try for sure is the unique Indomie Mi Goreng flavour, which has the crinkle chips dusted with Indomie mi goreng seasoning for a lightly spiced, highly savoury experience. You can find this in most supermarkets and convenience stores for about INDR12.5K/~S$1.12 a bag.
---
10. Indomie Mee Goreng Sambal Matah
---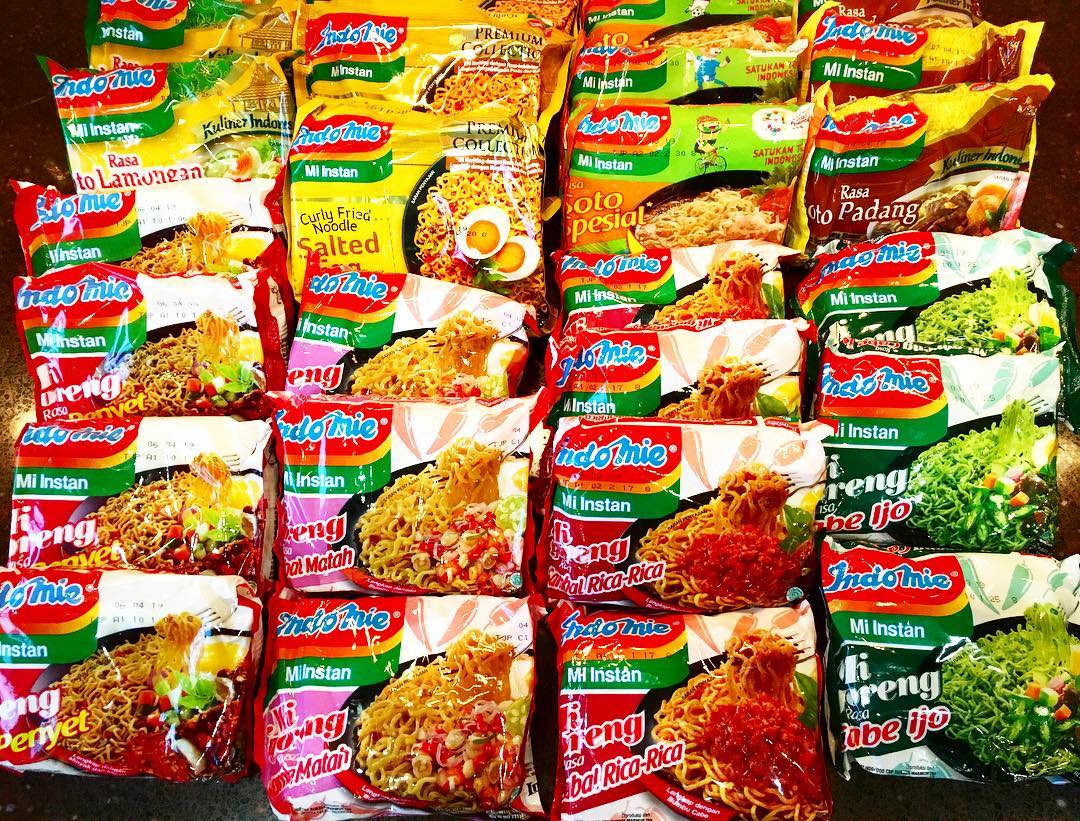 Image credit: @armantjandrawijaja
Finally, what's a trip to Indonesia without going all out and trying every single unique Indomie flavour the country has to offer? When in Bali, try the Mee Goreng Sambal Matah flavour, which hits you with a pleasant and fragrant mix of spice, garlic, and shallots reminiscent of the real Balinese raw sambal. A bag is roughly INDR5K/~S$0.45 at most stalls, but its taste would definitely leave you coming back for more. 
---
Where to get the best Bali snacks 
---
Bali is one of the best destinations to travel to if you want good food at affordable prices. Other than tasting some of the best snacks Bali has to offer, check out our list of the 10 must-try Balinese dishes when you're on the island, and the 29 best restaurants in Bali to find them. 
29 Best Restaurants In Bali For Legit Balinese Food, Cave Dining And More
Feature image adapted from @missyuchy_, @teman.sayur, @armantjandrawijaja, and @louisfernaldy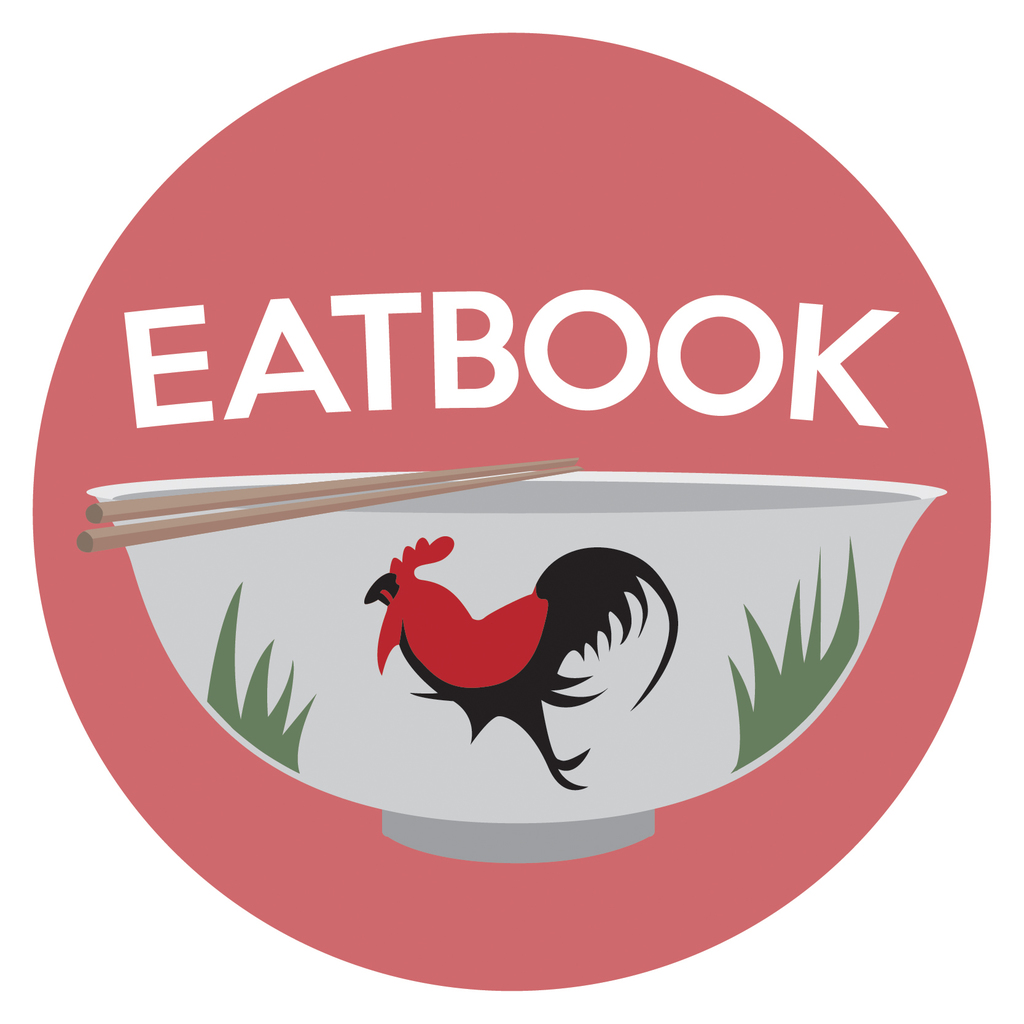 Drop us your email so you won't miss the latest news.