---
Eating in Jurong 
---
Started from the bottom, now we here. Jurong used to be a quiet residential district, but it has really come into it's own in recent years. Everything new and exciting is starting to pop up around the mega malls like JEM, West Gate, and JCube. While the flashy new malls are attracting all the attention these days, we want to bring you back to the humble coffee shops. Here are 9 stalls in Jurong you will never get tired of:
---
1. Zai Shun Curry Fish Head 
---
Zai Shun is known to be one of the best places for steamed fish. As the name suggested, they specialise in their curry fish head. For the Chinese, the best part of the fish is their head because that's where you can find the whole lot of gooey and collagenous textures that make for quite the interesting gastronomic adventure. Another plus point would be their wide selection of fish that you cannot find elsewhere.
Address: 253 Jurong East Street 24, 600253
Opening Hours: 7am – 3pm Closed on Wednesday
---
2. Boon Lay Power Nasi Lemak 
---
Everyone I've talked to while researching this guide has pointed me to the Boon Lay Power Nasi Lemak ($3.50). Even people from the East are willing to travel over to the other end of Singapore for this. Yes it's that worth it!
The stall opens at 5pm daily, so be prepared to join a snaking long queue if you go any later. With the constant flow of customers, their ingredients are always freshly cooked on the spot. So you can be sure they've got piping hot chicken wings, fish, eggs and steaming plates of rice readily available. What stood out was the sambal chili they made themselves, it adds a punch to the whole dish. Don't forget to add on their otah ($1) to enjoy the full Power Nasi Lemak experience!  
Address:  221B Boon Lay Pl, Singapore 642221
Opening Hours: Daily 5pm – 2am
---
3. Yun Sheng Hokkien Mee
---
If you are bored of the normal hokkien mee with just sotong and prawns, spice it up with the crayfish version that Yun Sheng Hokkien Mee ($5) offers! Even though crayfish is considered to be a poor man's lobster, you really do get your money's worth if you take a photo of the glorious shell creature. What more do you expect for $5 right? However, if you are feeling less adventurous, the original hokkien mee is also a hit. If you're looking for more hokkien mee goodness, check out our guide here!
Address: #03-177, Taman Jurong Market and Food Centre, 3 Yung Sheng Road, 618499
Opening Hours: Daily 11:30am – 9:30pm (closed on Mondays and Thursdays)
---
4. Sun Lok Noodle House 
---
Nestled in Taman Jurong since 2006, Sun Lok Noodle House ($10-20) is the hidden gem far away from the hustle bustle of the town. Apart from noodles, they serve dim sum, steamed fish, hotplate beancurd and other wok-fried Cantonese dishes. I highly recommend the congee it's the ultimate comfort food, and it just reminds me of home.
The owner- Mr Raymond Lee was raised in Hong Kong, which explains the prominent flavors from the country. He takes a healthier and simpler approach here though, which appeals more to local tastebuds.
Address: 1 Yuan Ching Rd, Singapore 618640
Opening Hours: Daily 11:30am – 10:00pm
---
5. Dean's Cafe 
---
No it's not a cafe. Do not be fooled by it's name, Dean's Cafe is actually a Tse-Char stall. It was featured on the Channel 8 show called "Sizzling Wok" a few years back, and has garnered quite a following.
The two speciality dishes are namely the "Chai Por" Horfu and Crab Beehoon. The "Chai Por" Horfu looks like an omelette but at a closer look reveals that the eggs are actually filled with kuey teow. It's a unique dish and I enjoyed it very much for it's toasty wok hei flavour carrot cake like base. The overall flavor of the Crab Beehoon was nothing special, and I was disappointed with the small amount of roe, but the cereal prawn made up for it. The prawns were crispy and well-seasoned.
Address: 267A Toh Guan Rd, 601267
Opening Hours: Daily 4pm – 11:00pm
---
6. The Carving Board 
---
The Carving Board is a humble coffeeshop that has transformed into a bistro serving quality western cuisine. I like how unconventional and artfully the food here is served on a wooden board.
If you want to try out as many meats in one seating, go for the Mixed Grill ($17), which can be found at the Premium House Grill section of the menu. It consist of beef steak, chicken chop, bratwurst with toasted bread and salad. The brown rosemary sauce is an ideal compliment to the tender steak and chicken chop. Another signature dish would be the Curry Burger ($9.50). It's really interesting how the whole pineapple ring is right smack in between the buns, which adds a sweet twist to the savory curry mayo sauce. It comes along with a satisfying amount of fries on the side as well.
Lastly, you won't want to go there on an empty stomach, the food usually takes awhile to get ready.
Address: Blk 252 Jurong East St 24 #01-107, Jurong East, Singapore 600252
Opening Hours: Daily, 5pm – 11:30pm
---
7. Number 58 Bak Chor Mee 
---
Number 58 Bak Chor Mee ($2.50) has been opened since 1973. The stall is manned by a second generation hawker, Mr Ang who dedicated his life to this classic dish everyone grows up eating. Singaporeans can devour this dish in the morning, noon and night. It's no wonder because they serve lively and bouncy noodles, mixed with the right amount of black vinegar and chilli.
Considering their generous portion of ingredients like minced pork, pork liver, braised mushroom and bits of crispy pork lard, it's priced at a very affordably. Their Bak Chor Mee is available at $2.50, $3.00 and $3.50.
Address: 3 Yung Sheng Road, #03-150 Taman Jurong Market and Food Centre, Singapore 618495
Opening Hours: Daily, 6am – 2pm
---
8. Fei Fei Wanton Noodle 
---
You are not a Westie if you have not heard of Fei Fei Wanton Noodles ($3). Its name is known throughout Singapore,  and it's considered to be the best wanton noodle in town. What makes it such a hit are the chewy noodles that exude a fragrant egg flavour. It's also a must to have the noodles with their pickled green chili. On the down side, the wantons are a bit too small.
Address:254 Jurong East Street 24
Opening Hours: Mon to Sat 6:45am – 10pm, Sun 645am – 9pm
---
9. Xin Yun Hainanese Boneless Chicken Rice 
---
How can anyone forget about the good ol' chicken rice. Xin Yun Hainanese Boneless Chicken Rice ($4) serves meat that's not only juicy, but the skin has a gelatinous texture and that's where all the goodness is at. You can also tell the standard of the chicken by eating it without any additional flavouring from the chili sauce and the one here did not disappoint. The rice is a little greasy, but the fragrance of the garlic makes up for it. Do take note that they close pretty early once their stock finishes!
Address:  347 Jurong East Ave 1, Singapore 600347
Opening Hours: Daily 7am – 4pm
---
Eateries in Jurong 
---
It's easy to overlook these shops that has been with us for decades because of the more fancy restaurants and cafes around us, so let us know if we've missed any of your favourite spots in Jurong!
Written by Amanda Er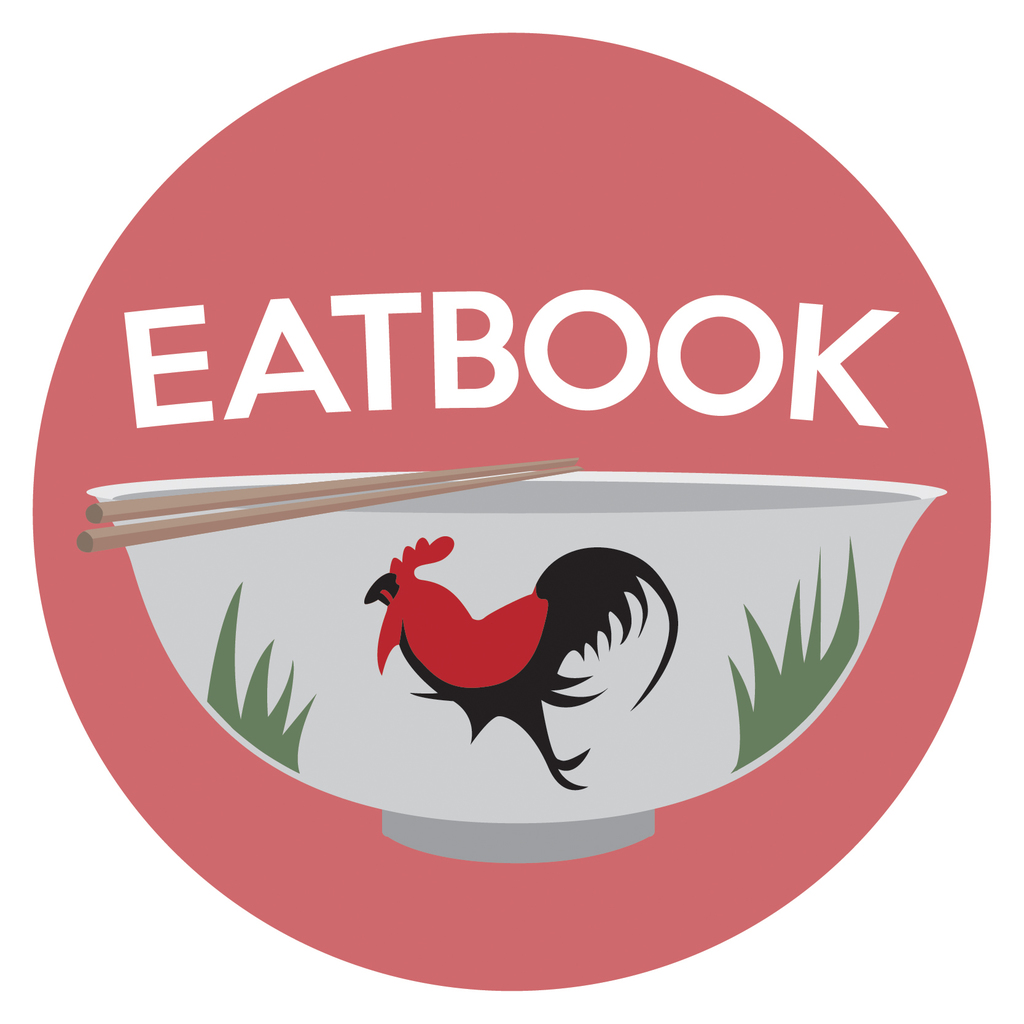 Drop us your email so you won't miss the latest news.