---
What to eat in Eunos
---
In the East district of Singapore, Eunos is admittedly a less scoured area compared to popular spots like Joo Chiat or Katong. From Chinese zi char to Western delights, Eunos actually houses many hidden gems that we may be missing all this while. Here is a round-up of 8 Eunos food places to check out when you are in the vicinity.
---
1. Le Chasseur
---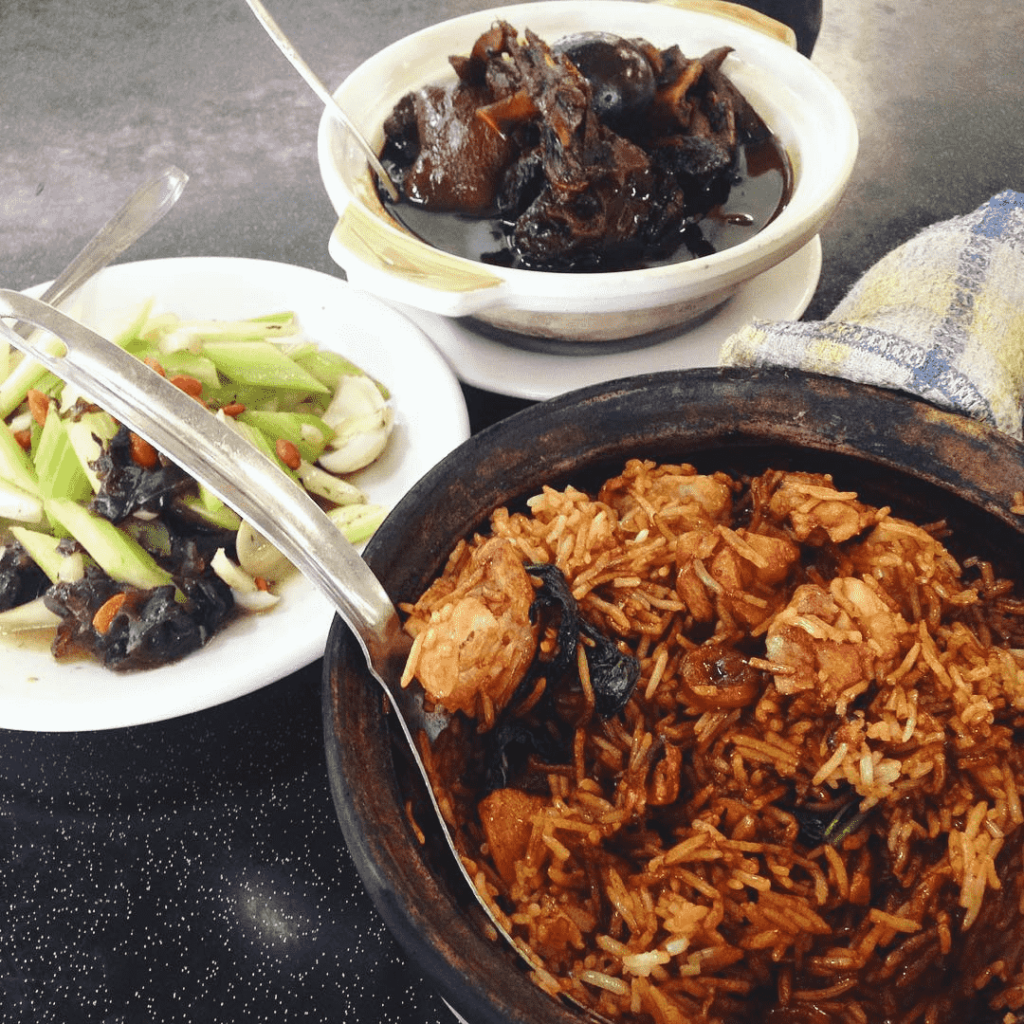 Image credit: @wennnhh
Don't be misguided by its name, Le Chasseur is not a French restaurant. Located in the industrial area of Eunos, Le Chasseur actually serves up local delicacies. From Curry Chicken ($7++) to Coffee Pork Ribs ($15++), the variety offered here will leave you spoilt for choice.
Their signature Claypot Rice ( $11++ for small,$20++ for big) is definitely one to try. They use basmati rice here – unique to other stalls selling claypot rice, which typically use normal short grain rice. Take note that the claypot rice is cooked upon order and the wait is about 20 minutes. So do come only when you have enough time to spare waiting for the food!
Address: 27 Eunos Road, Singapore 409387
Opening hours: Daily 11am to 3pm, 5:30pm to 9:30pm
Tel: 6337 7677
Website
---
2. VeganBurg
---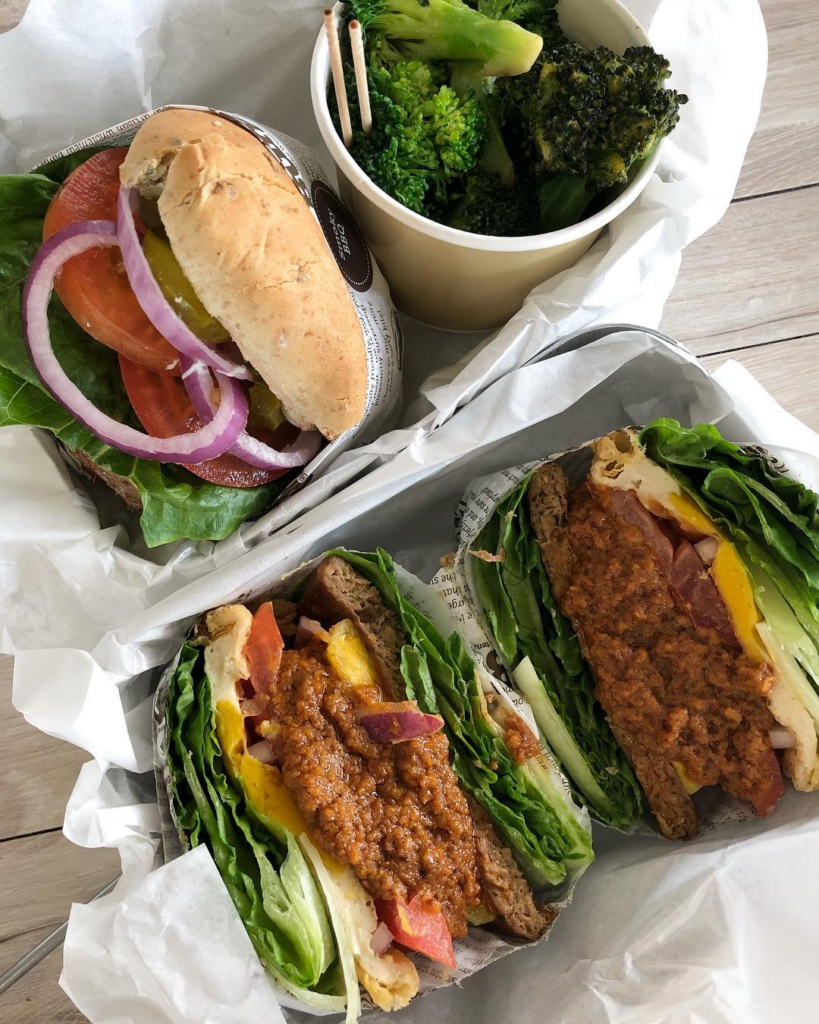 Image credit: @veganusually
VeganBurg is a well-known vegan burger joint that has gained much popularity for its taste and portion size.. Offering a range of hearty burgers, they have  unique Singaporean flavours, such as Char-grilled Satay ($10.90), and Western ones such as Avocado Beetroot ($11.90).
Complete your meal by adding on a side, including White Truffle Fries ($5.90) made of tofu and Creamy Garlic Fries ($5.90) drizzled with dairy-free garlic mayo then topped with minced garlic.
Address: 44 Jalan Eunos, Singapore 419502
Opening hours: Daily 11:30am to 10pm
Website
Menu
---
3. Nuevo Cafe
---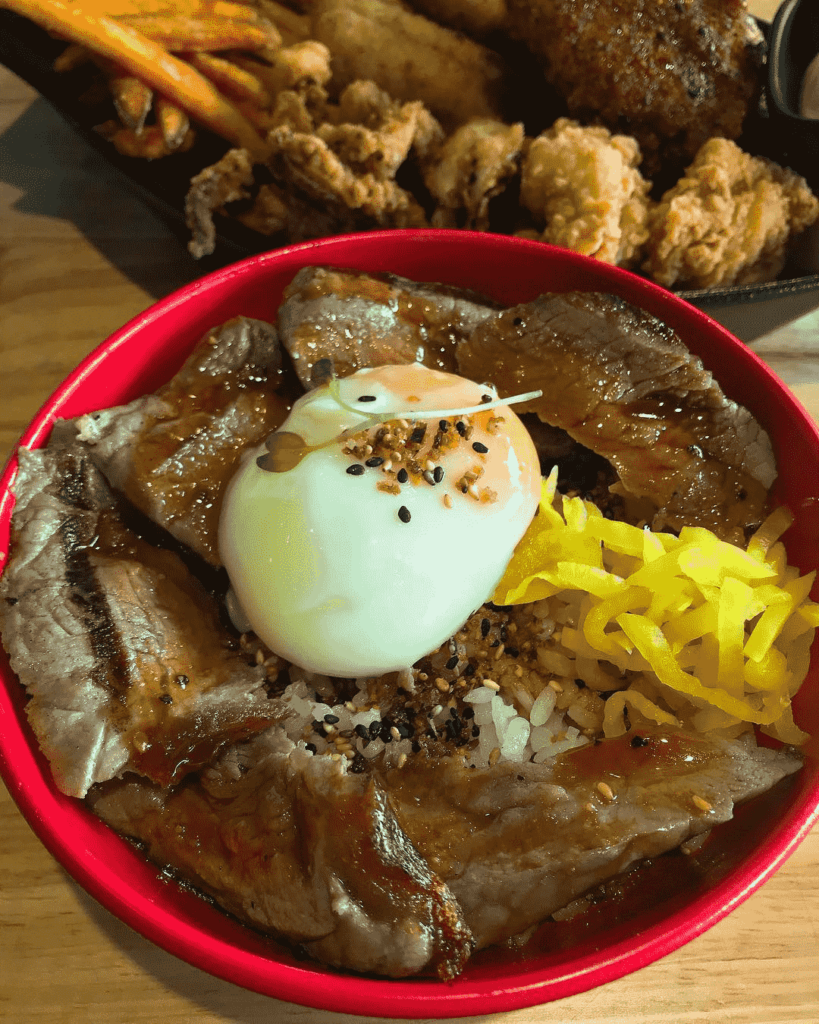 Image credit: @brianxshek
Nestled within an industrial area, Nuevo Cafe resides in the ground floor of the building where many would be shocked to know a cafe like this exists here. Food here includes all-day breakfast, brunch favourites and Japanese-inspired rice bowls. Rice bowls here are affordable and start at $9.50 for a very generous portion.
The Yakiniku Beef Striploin with Sous Vide Egg ($9.50) is served on a bed of warm Japanese rice topped with juicy beef strips, sous vide egg and pickles. If you are not a fan of beef, you can also swap the meat for Teriyaki Chicken. 
Address: 115 Eunos Avenue 3, #01-01, Singapore 409839
Opening hours: Daily 8am to 10pm
Tel: 9632 6045
Website
---
4. Fresh Fruits Lab
---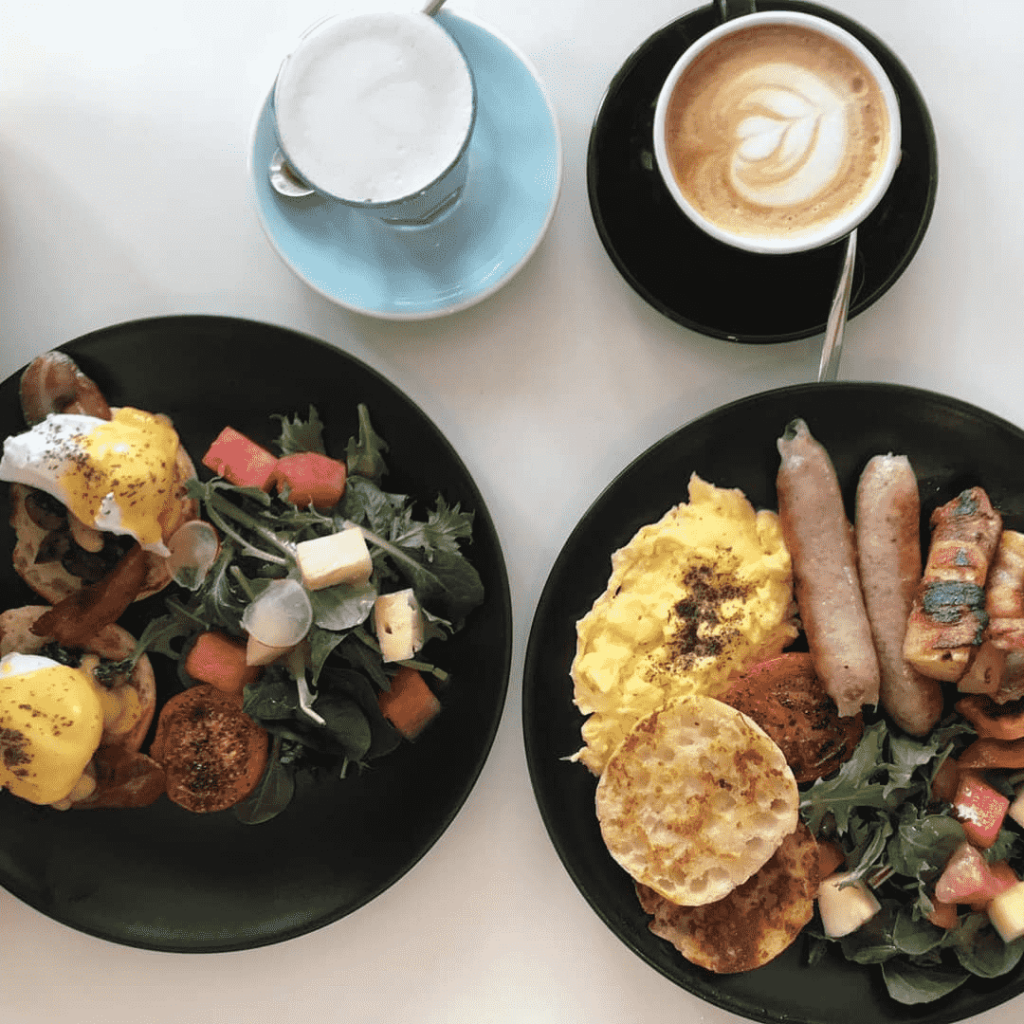 Image credit: @xyz1218
On top of its colourful and eye-catching interior, Fresh Fruits Lab prides themself on serving up comfort food that is not only generous in portion but also flavourful.
The weekends are especially crowded for the brunch options offered. The Messy Breakfast ($17) is a popular brunch option, featuring truffle-infused scrambled eggs and bacon-wrapped pineapple. If you are not a fan of truffles and prefer your eggs poached, go for their Blackstone ($14) instead. If you are here on the weekdays, their Soft Shell Crab Burger ($19) is worth a try. The slight heat in the sauce adds a nice kick to the dish.
Address: 351 Changi Road, Lor Marzuki, Singapore 419818
Opening hours: Tue-Fri 11am to 10pm, Sat-Sun 10am to 10pm
Tel: 6677 6741
Website
Menu
---
5. Hei Kim Cafe
---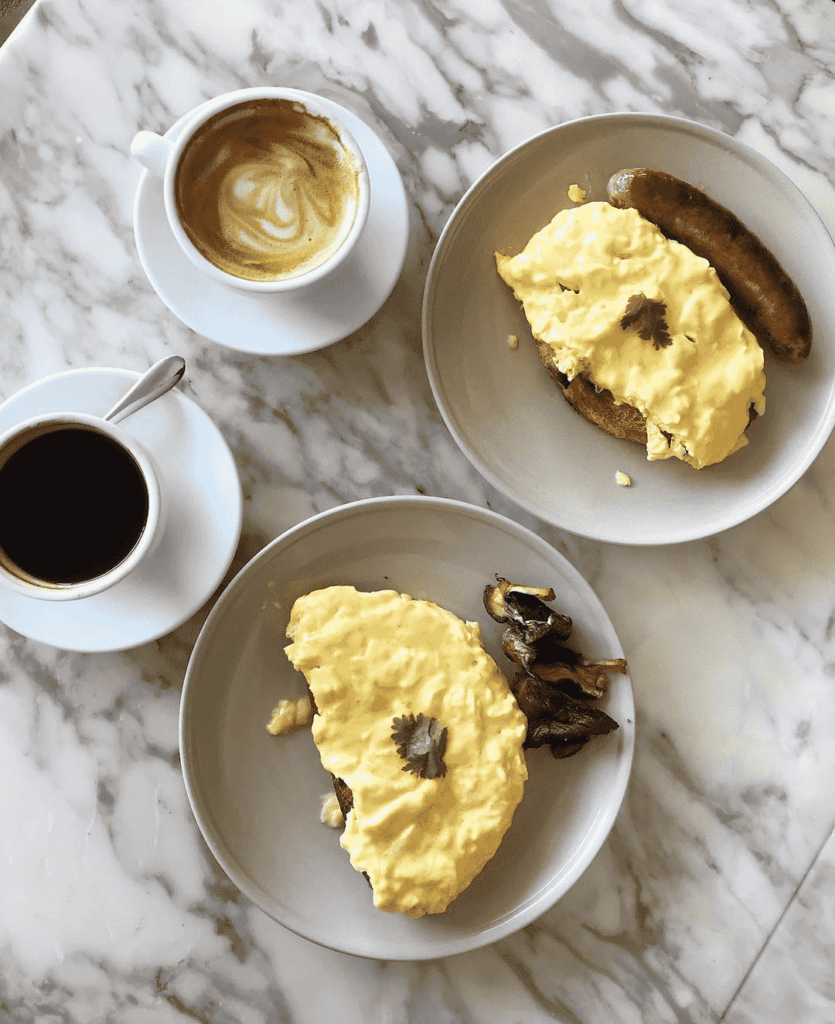 Image credit: @buttersugartost
Tucked away in a quiet place along Changi Road, Hei Kim Cafe is an aesthetic lifestyle cafe that sells items tote bags, handphone covers, accessories and inspirational cards – produced by local designers.
The Scrambled & Toast ($7) is an all-time favourite here. Afterall, what's not to love about creamy eggs on toast? Putting an Asian twist to the traditional scrambled eggs and toast is the Furikdao & Ramen Egg Toast ($15).To complete your meal with a sweet treat and drink, go for their Chilli Chocolate Tart ($5) and Rose Latte ($4).
Address: 285 Changi Road, Singapore 419764
Opening hours: Mon-Tue 10am to 7pm, Thurs-Sun 10am to 7pm
Tel: 9475 8397
Website
---
6. Goldhill Hakka Restaurant 1997
---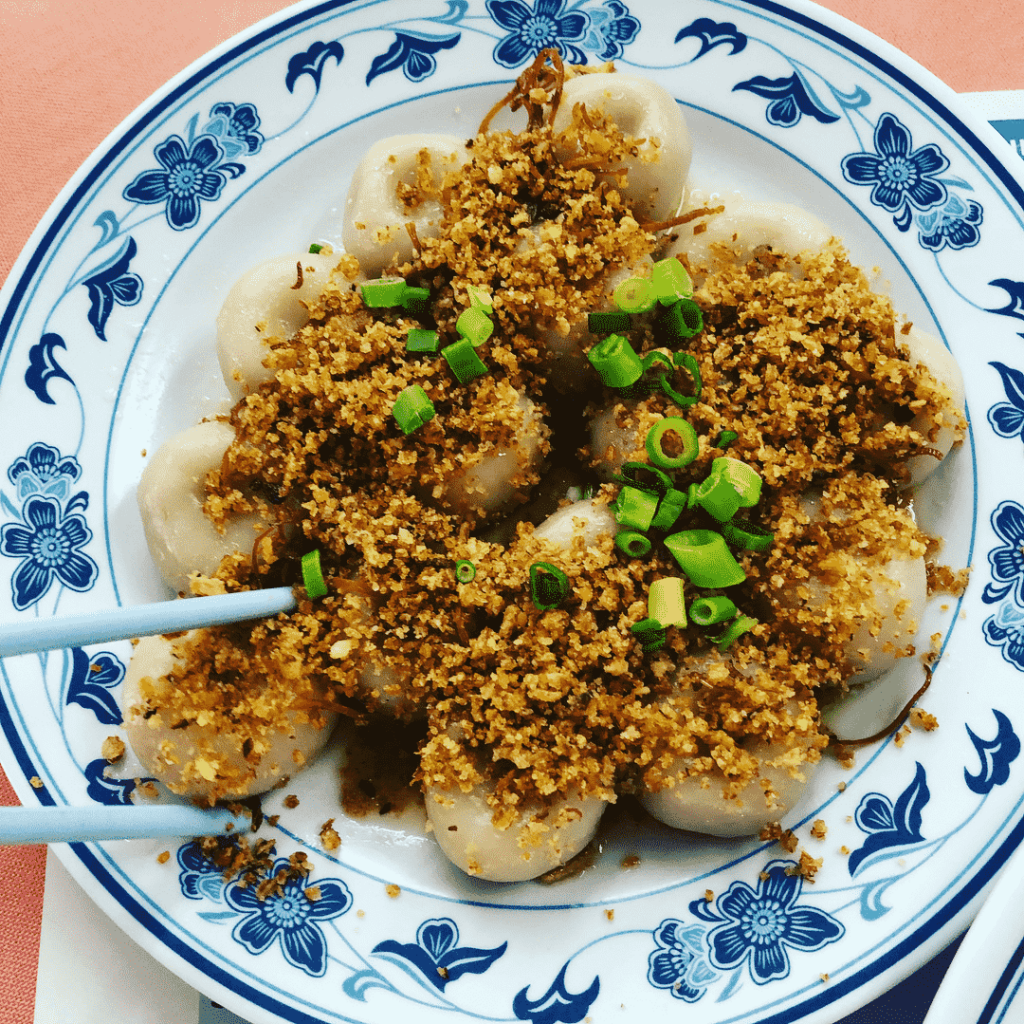 Image credit: @chanjanette
Goldhill Hakka Restaurant 1997 features Hakka cuisine that stays true to their local flavours. There are only six items on the menu, along with their signature Yong Tau Foo which starts from $6 for seven ingredients. Ingredients to add include silken tofu, tau pok, green chilli, red chilli, fish ball, bitter gourd and fish fingers.
Another popular order here is the Yam Abacus – essentially the Hakka version of yam cake that's topped with fried hae bee hiam, salted fish and dried squid. Not many people are fans of Hakka cuisine, but a taste of the food may just change your mind about it.
Address: 299A Changi Road, Singapore 419777
Opening hours: Tue-Sun 11:30am to 4pm
Tel: 6842 4283
Website
---
7. Jia Yuen Eating House
---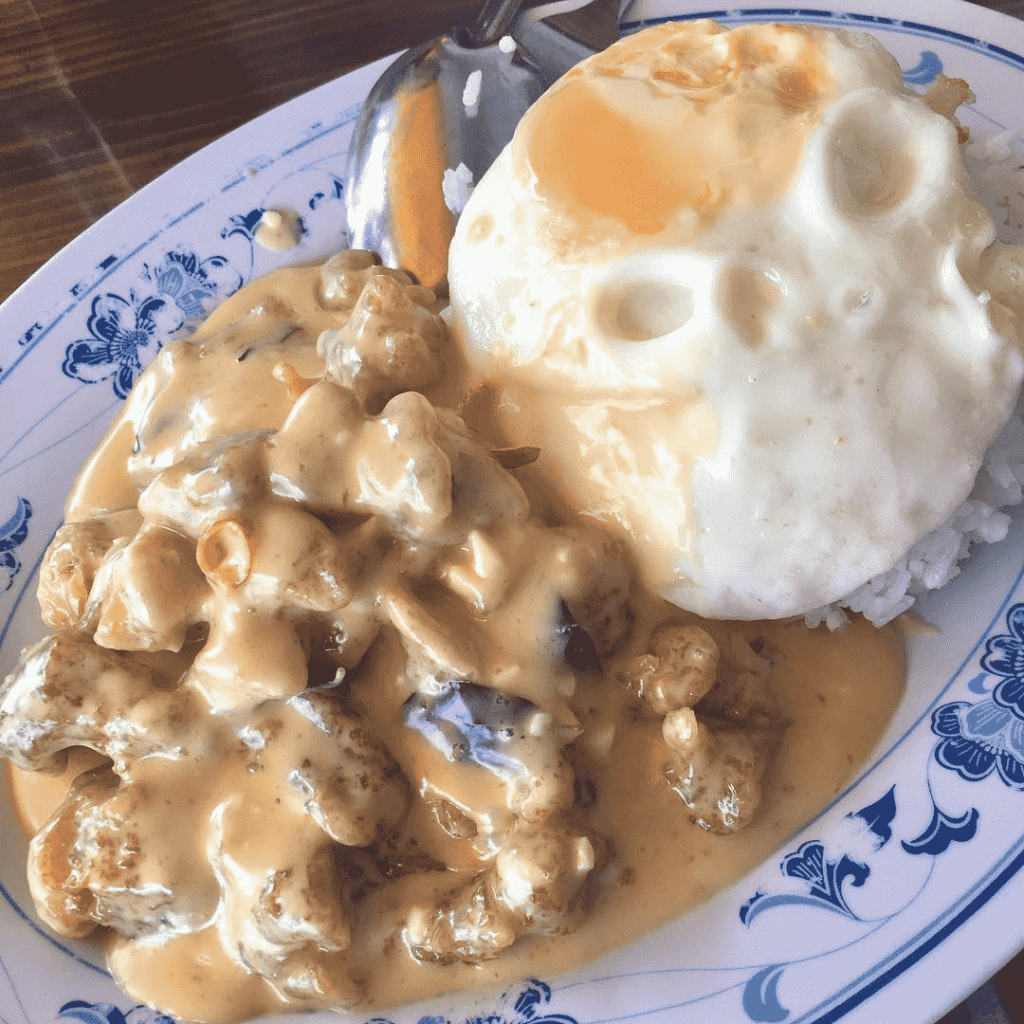 Image credit: @whatlizhaseaten
At Jia Yuen Eating House, there is one item on the menu that is all the talk – the Salted Egg & Buttermilk Chicken Rice ($9.90). Coated with generous slathers of salted egg and buttermilk, the fried chicken pieces practically melt in your mouth. The ordering process here is easy, because this dish is literally the only thing people come for.
Other options include Cereal Chicken with Rice, Creamy Butter Chicken with Rice and Salted Egg Chicken with Rice – all priced at $9.90. If you're a sucker for anything salted egg, you definitely have to give this place a shot.
Address: 13 Crane Road, Singapore 429359
Opening hours: Daily 12pm to 10pm
Tel: 9712 0259
Website
---
8. APSN Café for All
---

Image credit: @apsn.sg
Launched by the Association for Persons with Special Needs (APSN), the 56-seater APSN Café for All serves Singaporean delights with a twist. Meals here are all prepared by friends from APSN Centre for Adults, and mains are served from 11am to 3pm. The menu is constantly changing, and they now offer the options like Nasi Lemak ($6) and Chargrilled Chicken ($8.50).
Address: 11 Jalan Ubi, #01-31, Block 4, Kembangan-Chai Chee Community Hub, Singapore 409074
Opening hours: Mon-Fri 9:30am to 4:30pm, Sat 9:30am to 2pm
Tel: 6346 2425
Website
---
Hidden gems you never knew of in Eunos
---
Though not a popular area in the food scene, Eunos still boasts a number of quality food places that is worth a try. For more good food in the area, you can check out our list of Bedok food places or Kembangan food spots to satisfy your rumbling tummies.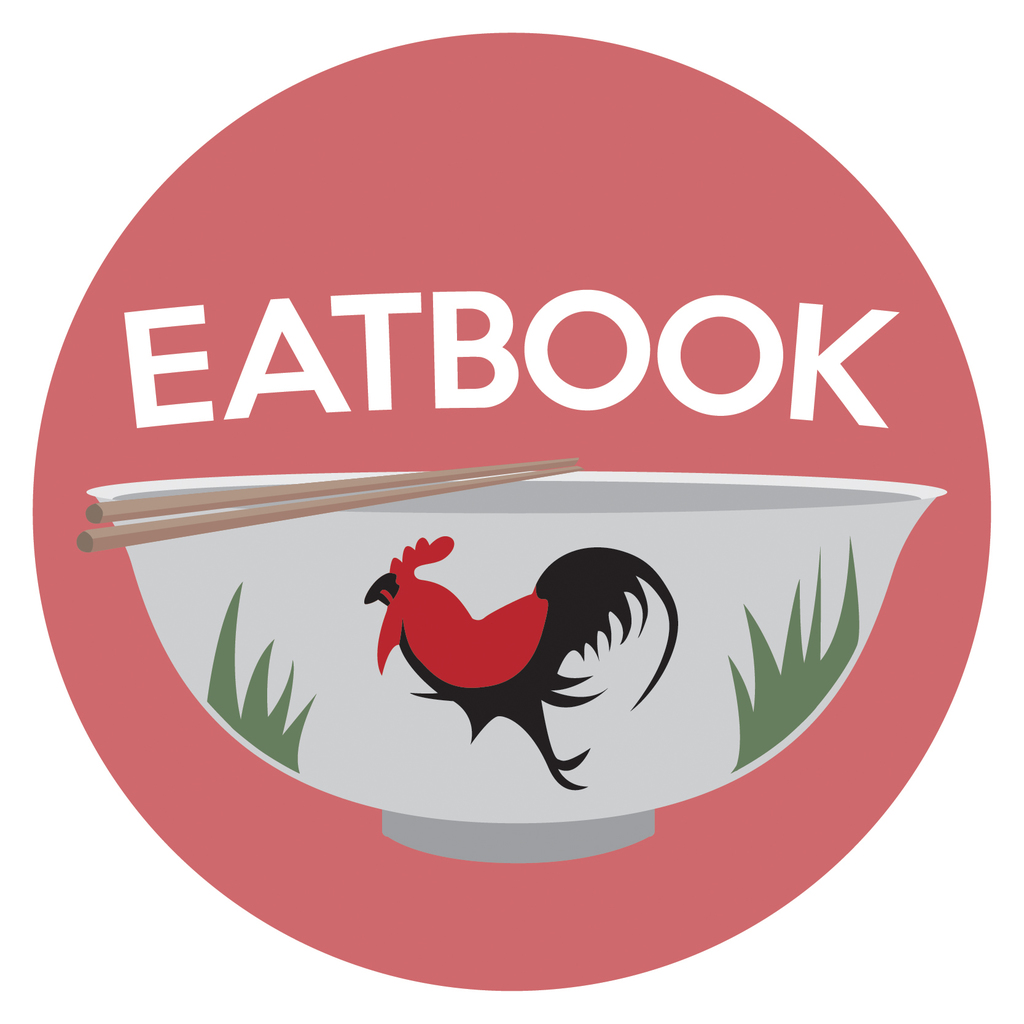 Drop us your email so you won't miss the latest news.