---
From Sweet Dreams to A Sweet Reality
---
For the longest time, the closest Singaporeans could get to Parisian desserts was a trip to their neighbourhood Delifrance. But in recent years, the dessert scene has blossomed, from the likes of Pierre Herme wannabes to contemporary pastry chefs with a desire to carve out a niche for themselves. Here are the 10 of the best patisseries in Singapore that will satisfy your sweet tooth with their classy, elegant desserts.
---
1.Les Délices
---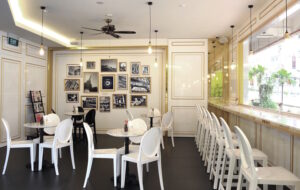 Source
Off the bustling hipster lane of modern bistros that is Keong Saik Road, is this quiet French cafe specialising in mousse entremets, choux pastry and tea.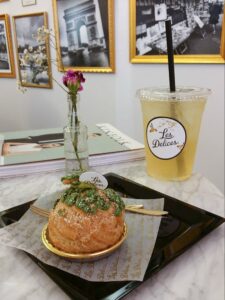 Source
Their tender choux puffs are always a delight to tear into with their generous amount of filling and crispy craquelin coating. My favourite is the matcha choux ($5.90) with its fragrant matcha cream filling that isn't too bitter.
Opening hours: Mon: 1pm – 7pm, Tue – Thu: 1pm – 10pm, Fri – Sat: 1pm – 1045pm
Address: 333 Kreta Ayer Road, #01-14, Singapore 080333
---
2.Tarte by Cheryl Koh
---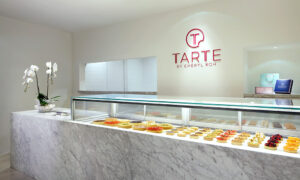 Source
Tarte by Cheryl Koh has successfully reinvented tarts in Singapore. Their traditional French techniques are complemented by seasonal flavours and fruits, giving rise to delectable treats like the French Cherry Tart ($9) and Earl Grey Tart ($8.50).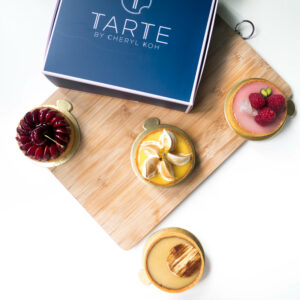 Cheryl Koh's finesse and eye for detail is apparent in her thin buttery tart crust and well-balanced fillings. Other than tarts, they also do a small selection of Carolines (mini eclairs) that are absolutely adorable.
Opening hours: Daily, 1030am – 730pm
Address: 1 Scotts Road, #01-12 Shaw Centre, Singapore 228208
---
3.Karafuru Dessert
---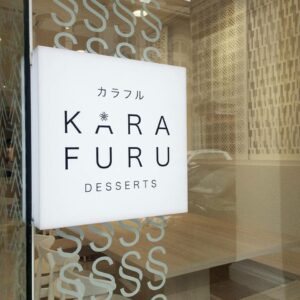 Source
If there's one Singaporean food trend to look out for in 2015, it would be eclairs. Karafuru combines classic French techniques with modern Japanese flavours to achieve unique tasting eclairs.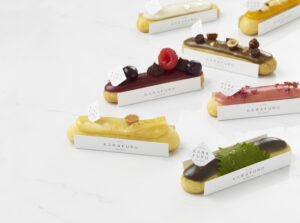 Source
Some of their popular flavours include Yuzu ($6.50), Ume Shiso ($7), and Matcha Azuki ($7). Their deconstructed parfaits also use a combination of Japanese influences and traditional French textures to achieve perfection on a plate.
Opening hours: Tue – Sun: 1pm – 10pm
Address: 8 Jalan Klapa, Singapore 199320
---
4.Ciel Patisserie
---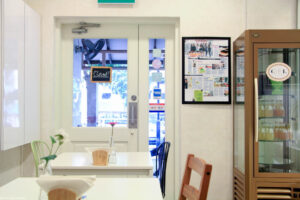 Source
Helmed by a graduate of Le Cordon Bleu Paris, Ciel Patisserie is a charming little cake heaven tucked away in the heartlands of Singapore. Their cakes are one of the most affordable ones on this list, but they definitely do not compromise on quality.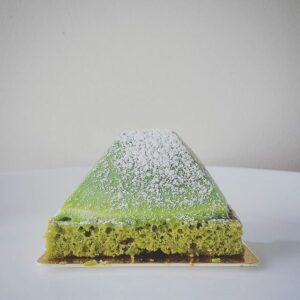 Source
The Fuji ($5.20), is a refreshing entremet comprising of a green tea mousse and lychee gelee atop a slice of green tea sponge.
Opening hours: Tue – Thu: 11am – 8pm, Fri – Sat: 11am – 9pm, Sun: 3pm – 9pm
Address: 124 Hougang Ave 1, Singapore 530124
---
5.Mad about Sucre
---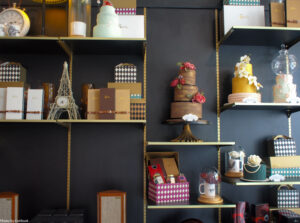 Mad About Sucre is the epitome of dedication to food. While they are primarily known for their beautiful bespoke wedding and celebratory cakes, they also serve a concise menu of individual sized desserts.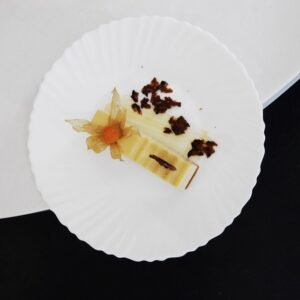 Source
Their Passionne ($10.80) is an extremely light passionfruit cheesecake on a sweet pastry base. It's equal parts refined and refreshing, with their passionfruit infused blend of four cheeses.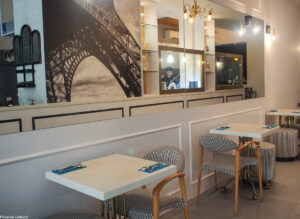 Opening hours: Tue – Sat: 1230pm – 1030pm, Sun: 1230pm – 5pm
Address: 27 Teo Hong Road, Singapore 088334
---
6.L'ÉCLAIR
---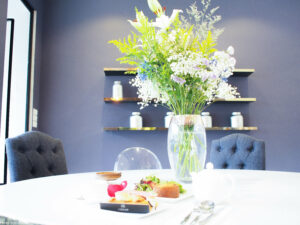 L'Éclair has been pleasing palates with their contemporary eclairs ever since their opening earlier this year.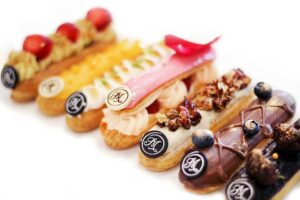 Source
Their classic Tahitian Vanilla and Pecan Eclair ($8) is a sweet treat for all ages, but don't miss out on their creative seasonal flavours like Pineapple Ginger ($8). For a full review on their eclairs, click here.
Opening hours: Tue – Fri: 11am – 8pm, Sat: 11am – 9pm, Sun: 11am – 6pm
Address: #01-28, 190 Clemenceau Ave, Singapore 239924
---
7.2am Dessert Bar
---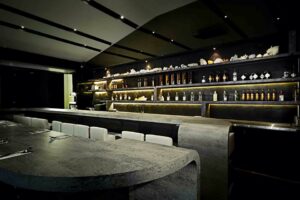 Source
If there's one place you have to go for plated French desserts, it's 2am Dessert Bar. Although their prices are steeper than the other Patisseries on the list, it's worth paying a little more for a one-of-its-kind experience here.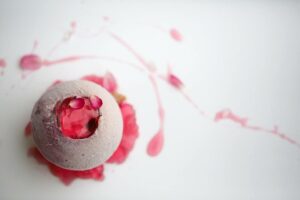 All of Janice Wong's desserts are well thought out and executed with flair. Her talent for pastry will certainly bring you on an exploration of various flavours, textures, and sensations.
Source
All of Janice Wong's desserts are well thought out and executed with flair. Her talent for pastry will certainly bring you on an exploration of various flavours, textures, and sensations. In particular, 2am's Tsujirihei Green Tea Tart ($20) is a wonderful composition of a green tea lava tart and a refreshingly light sherbet.
Opening hours: Tue – Fri: 3pm – 2am, Sat & Sun: 11am – 2am
Address: 21A Lorong Liput, Holland Village, Singapore 277733
---
8.Patisserie G
---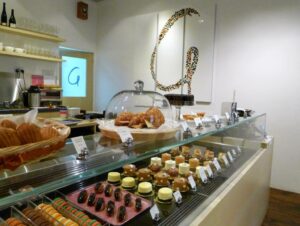 Source
Patisserie G's small range of delicate entremets are known for their clean and uncomplicated flavours. The straightforward pairings are classic but well done.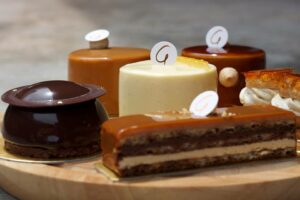 Source
They are famous for their G Spot ($9) – a simple combination of chocolate mousse, chocolate meringue and chocolate hazelnut praline crunch. I am however more inclined towards their Earl Grey Mogador ($8.50) and Lychee Rose Cheesecake ($8.50) as they are lighter in flavour, but equally gratifying.
Opening hours: Mon – Thu: 730am – 9pm, Fri: 730am – 10pm, Sat: 11am – 10pm, Sun: 11am – 9pm
Address: 9 Raffles Boulevard, #01-40 Millenia Walk, Singapore 039596
---
9.Kki
---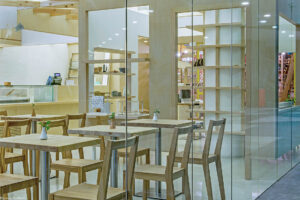 Source
Kki started out at Ann Siang Hill selling French mousse cakes with a Japanese twist, but they have since re-located to their current outlet at SOTA. Every single piece of cake at Kki is exquisite, both in aesthetics and taste.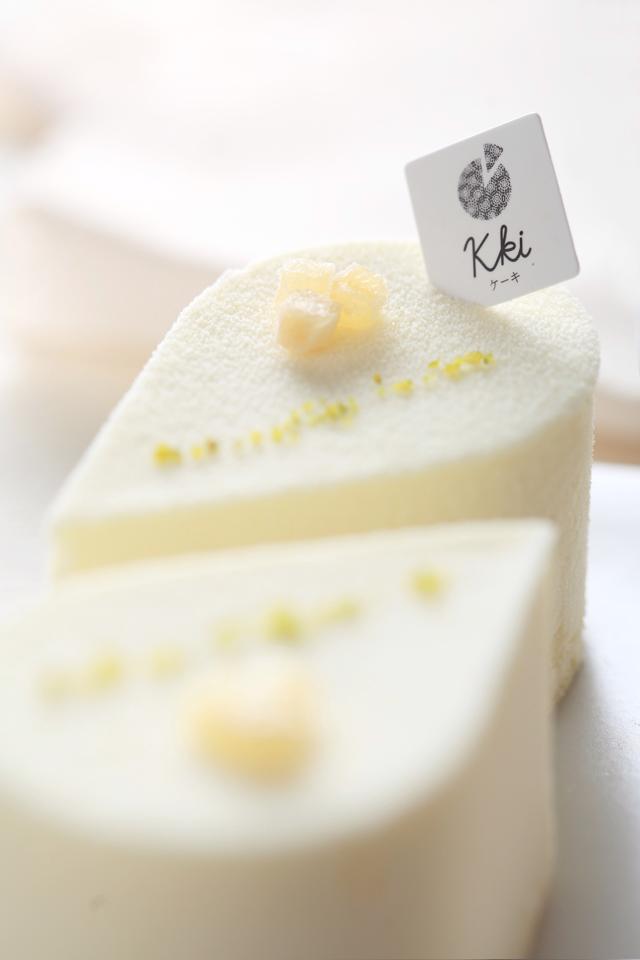 The Onigiri ($9) may not be suitable for everyone with its basil chocolate mousse and citrusy notes, but it is nonetheless an interesting marriage of contrasting flavours for those who seek more excitement in their desserts. If you're playing safe, try their Fromage Melon ($8.80). Hidden beneath an incredibly light and dreamy cheese mousse lies a sweet melon surprise.
Opening hours: Mon – Fri: 1130am – 8pm, Sat & Sun: 12pm – 7pm
Address: 1 Zubir Said Drive, 227268
---
10.Tart Blanc
---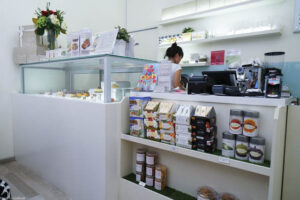 Source
Before Cheryl Koh, there was Tart Blanc. The style of both tart specialists are a little different: Tarte is more classic and plays with safer combinations, while Tart Blanc is a little more adventurous.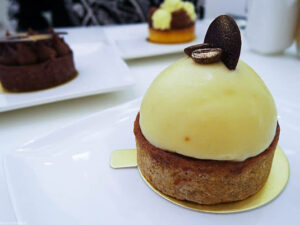 Source
Their latest creations include a Tiramisu tart ($7.50), and a peach and salted yolk tart with a molten salted yolk center ($7.50).
Opening hours: Mon – Thu: 1030am – 9pm, Fri: 1030am – 930pm, Sat: 11am – 930pm, Sun: 11am – 9pm
Address: Millenia Walk, 9 Raffles Boulevard #01-102, Singapore 039596