About L'ÉCLAIR
---
Entering L'ÉCLAIR feels like you've been magically transported to a classy pâtisserie along the Champs-Élysées. The decor is tastefully done with clean lines, plush cushioning, and beautiful flowers. And there's a sleek counter with rows upon rows of gorgeous eclairs on display, just like the Parisian pâtisseries.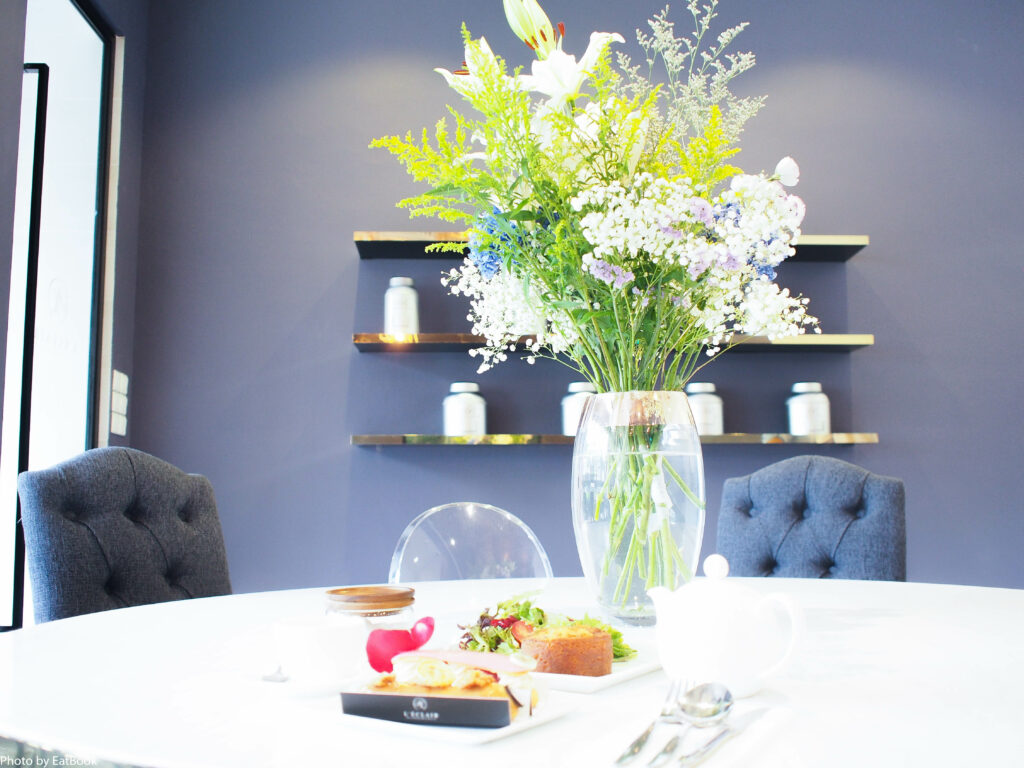 Helmed by two graduates from Le Cordon Bleu Paris, L'ÉCLAIR was born from their desire to present beautifully crafted eclairs to Singaporeans – something no one has really done here yet. I am beyond ecstatic that modern French eclairs have finally made their way here, and that this was achieved by our own locals no less! Sarah and Michelle have achieved that equilibrium between traditional French techniques and modern classy presentation through their eclairs. This is no easy feat, and I'm anticipating greater things from these girls.
---
Menu

---
Ispahan Eclair – $8.50
---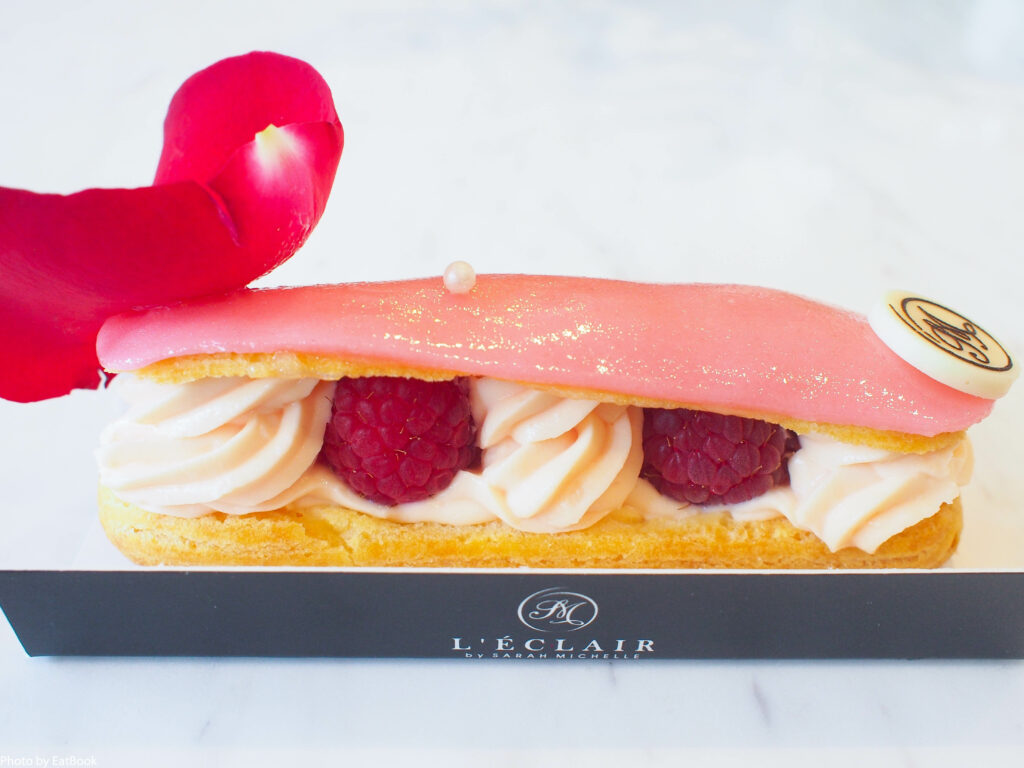 Ispahan is one of my favourite French macaron flavours. Translate these flavours to a delicate choux pastry, and the result is phenomenal. The mild rose cream pairs excellently with the acidic raspberries, and the juicy lychees provide a refreshing burst of sweetness. My only gripe would be the use of a fondant glaze, which I am particularly disinclined towards.
---
Banana Walnut Eclair – $7.50
---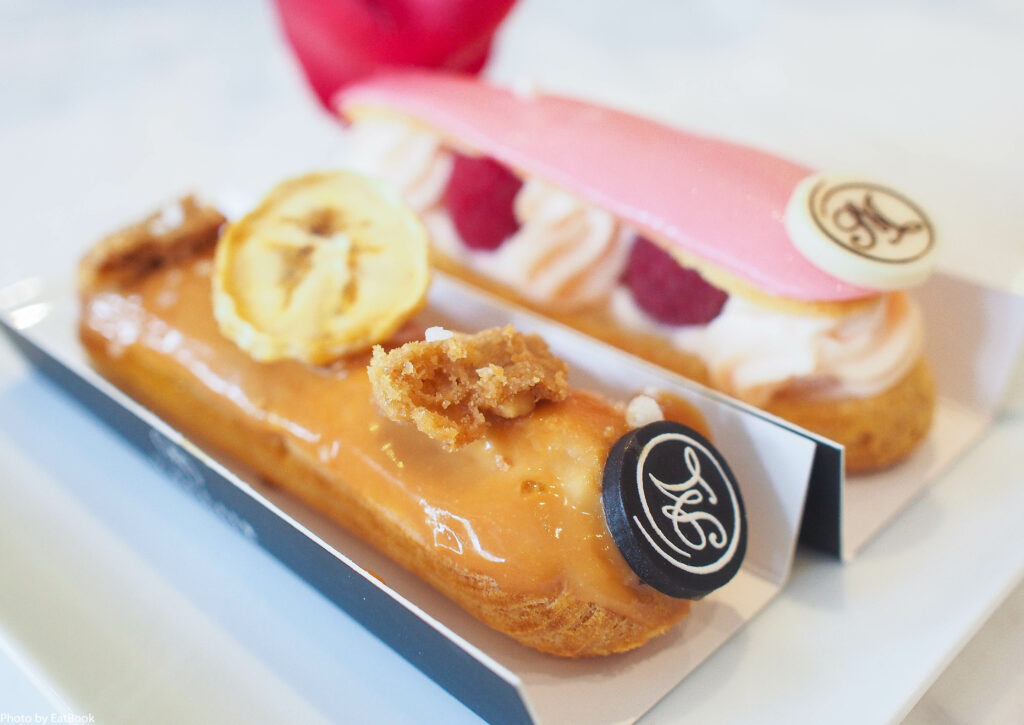 I was apprehensive when Sarah recommended the banana walnut eclair. Previous experiences with banana flavoured desserts have left me jaded, no thanks to artificial tasting banana puree. Sarah however assured me that only fresh bananas were used in making this, and that this was one of her personal favourites.
I am glad I took her advice because this flavour combination worked like a dream. The silky banana cream was exceedingly light and the bittersweet caramel balanced the sweetness of the banana out perfectly. The crunchy streusel also provided a delightful play on textures, and I found myself polishing the entire thing off in five seconds
---
Chicken and Mushroom Pie – $12
---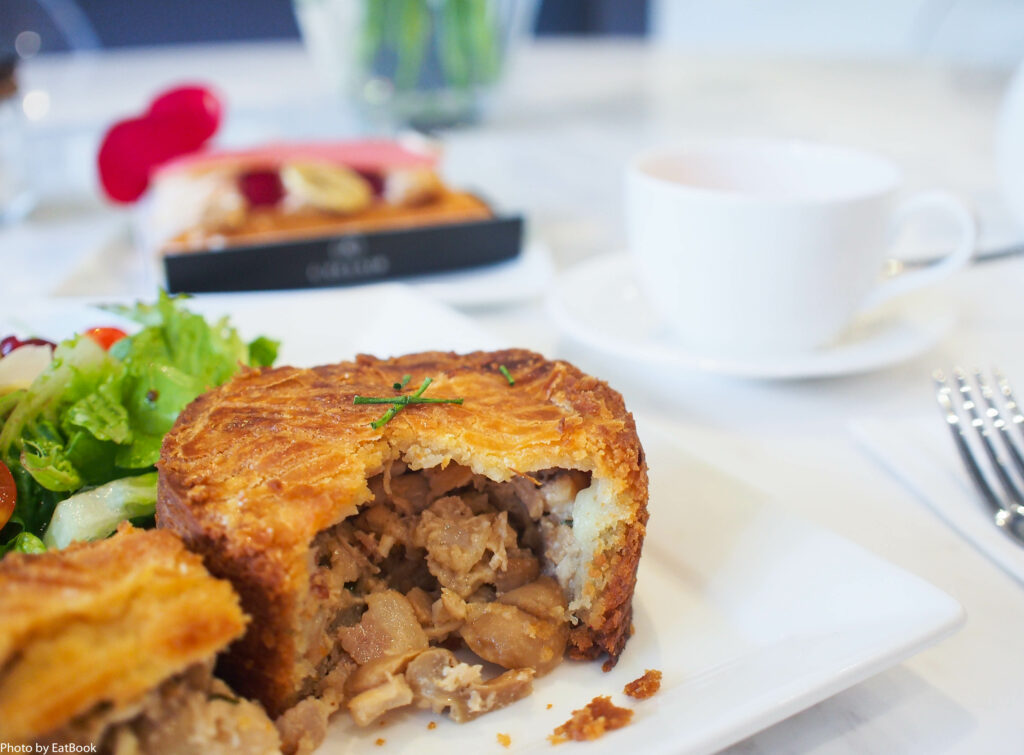 L'eclair's only savoury item did not disappoint with its flaky buttery melt-in-your-mouth pastry. The gateaux basque comes apart easily to reveal a creamy chicken and bacon and mushroom filling. Unlike the elegant eclairs, this pie was hearty and comforting. It's something you don't expect to like, but you end up loving it anyway. Paired with one of the Betjeman and Barton teas L'ÉCLAIR offers, and you'll have a recipe for a great afternoon.
Summary
Pros
-Accessible location
-Quiet space perfect for afternoon teas
-Reasonable pricing for patisserie
-Elegant and modern presentation
-Excellent flavour pairings
Cons
-Didn't like the fondant glaze
Recommended Dishes
Banana Walnut Eclair
Chicken Mushroom Pie
Vanilla Pecan Eclair
Opening Hours
Tuesday – Friday: 11am – 8pm
Saturday: 11am – 9pm
Sunday: 11am – 6pm
Address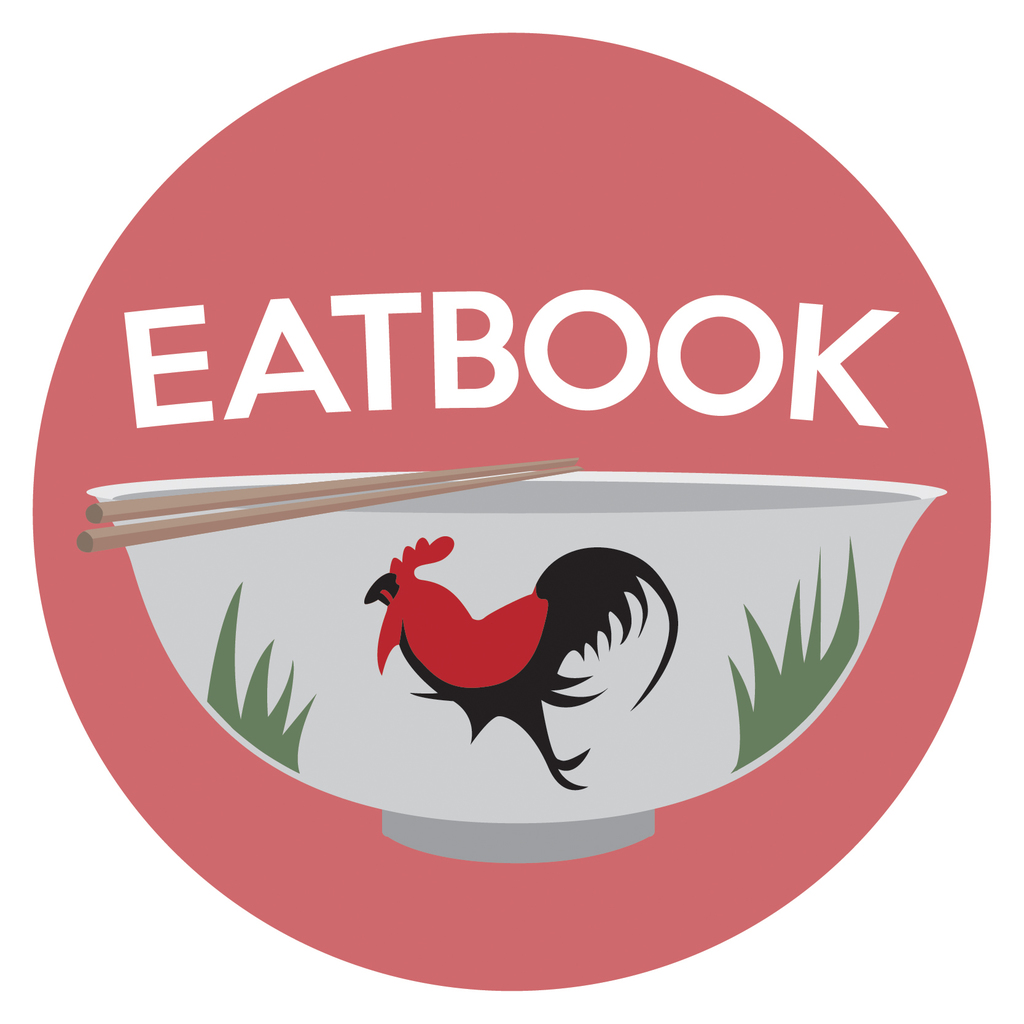 Drop us your email so you won't miss the latest news.