Singapore's top food establishments awarded the Bib Gourmand
We have all heard of the MICHELIN guide,  the bible global food trotters live by and build their food bucket list upon. The guide awards their ratings based on five strict criteria – product quality, preparation and flavours, the chef's personality as revealed through their cuisine, value for money and their menu consistency over time.
This year, the MICHELIN Guide is coming to Singapore! Expect dishes from our colourful national identity to be featured like Claypot Laksa, Fish Curry, Briyani, and our favourite Chicken Rice. Here are some of the country's best hawker stalls and restaurants just unveiled to receive a Bib Gourmand award, which is a level below a one Michelin Star Restaurant.
Think of it as the appetiser before the main course. This nationwide list awards 34 restaurants and street food outlets across 19 cuisines, and only feature dishes under $45. It features both hawker food stalls and traditional restaurants.
Bib Gourmand restaurants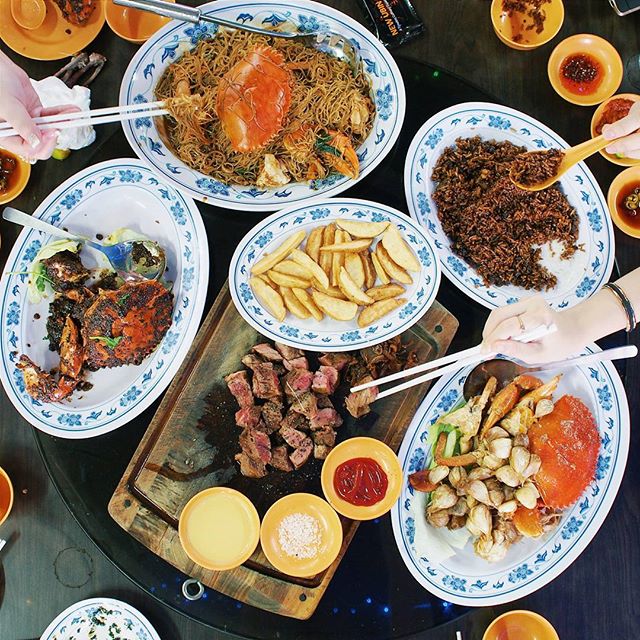 Source: @juicyfingers New Ubin Seafood
Here is the list of selected Bib Gourmand restaurants, followed by their address and cuisine they serve:
Alaturka

, Bussorah St, Turkish

Hjh Maimunah

, Jalan Pisang 11-15, Malaysian

Ka Soh

, College Rd, Singaporean

Kok Sen

, Keong Saik Rd, Cze char

Lagnaa

, Little India, Indian

New Ubin

, Sin Ming Road, Singaporean

Peony Jade at Keppel Club

, Bukit Chermin Rd, Cantonese

Shish Mahal

, Albert St, Indian

Song Fa

, New Bridge Rd, Bak kut teh

328 Katong Laksa

, Coast Rd, Laksa

True Blue Cuisine

, Armenien St, Peranakan

Whole Earth

, Peck St, Vegetarian

Yhingthai Palace

, Purvis St, Thai

Zaffron Kitchen

, East Coast Rd, Indian
Bib Gourmand Food Markets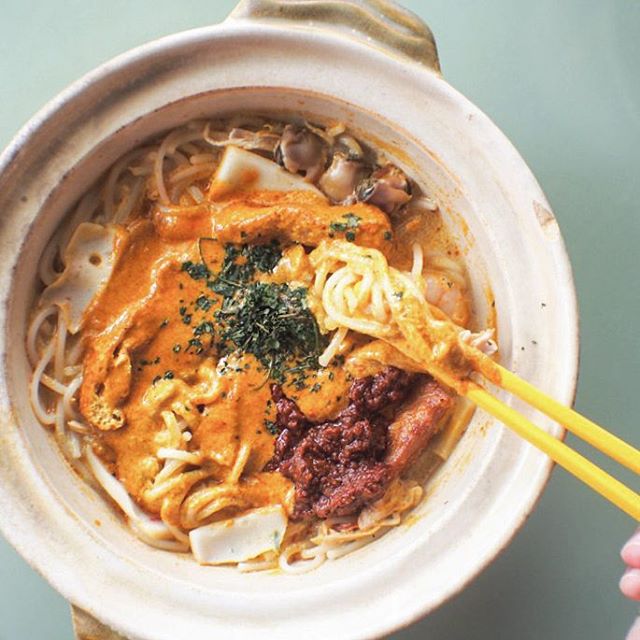 Source: @rainraineeataway Zhen Shan Mei Claypot Laksa, Laksa Claypot
Here are the selected hawker stalls:
Alexandra Village Food Centre,

Zhen Shan Mei Claypot Laksa

, Bukit Merah, Laksa claypot

Amoy Street Food Centre,

A Noodle Story

, Raffles Place, Singaporean noodle

Amoy Street Food Centre,

Famous Crispy Curry Puff

, Raffles Place, Deep fried puff

Amoy Street Food Centre,

Hong Kee Beef Noodle

, Raffles Place, Beef noodle

Amoy Street Food Centre,

Hoo Kee Rice Dumpling

, Raffles Place, Rice dumpling

Golden Mile Food Centre,

The Fishball Story

, Beach Road, Fishball

Golden Mile Food Centre,

Wedang

, Beach Road, Indonesian food and satay

Hong Lim Market & Food Centre,

Famous Sungei Road Trishaw

, Chinatown, Laksa  

115 Bukit Merah View Market & Food Centre,

Na Na Curry

, Bukit Merah, Curry with fish

127 Toa Payoh West M&F Centre,

Chey Sua Carrot Cake

, Toa Payoh, Turnip pudding

Maxwell Food Centre,

Tian Tian Hainanese Chicken Rice

, Raffles Place, Hainanese chicken rice

Mei Ling Market & Food Centre,

Shi Hui Yuan

, Queenstown, Noodle with chicken and duck

Newton Food Centre,

Alliance Seafood

, Newton, BBQ seafood

Tiong Bahru Market,

Tiong Bahru Hainanese Boneless Chicken Rice

, Tiong Bahru, Hainanese chicken rice

Tiong Bahru Market,

Hong Heng Fried Sotong Prawn Mee

, Tiong Bahru, Fried noodle

Whampoa Market Place,

Balestier Road Hoover Rojak

, Balestier, Rojak

Whampoa Market Place,

Liang Zhao Ji

, Balestier, Soya duck
Other Street Food Bib Gourmand establishments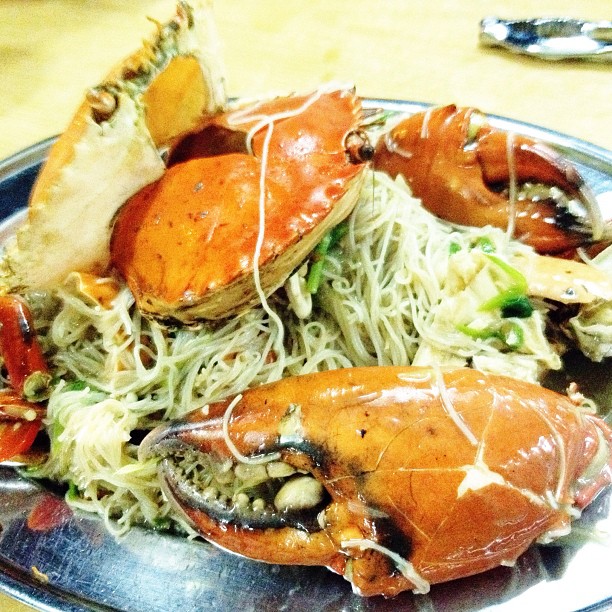 Source: @tataroto Sin Huat Eating House, Crab Rice Noodle
The following list recognises other street food establishments, their address and the cuisine served:
Bismallah Biryani

, 50 Dunlop Road, Biryani

JB Ah Meng Kitchen

, 2 Lorong 23 Geylang Road, Cantonese

Sin Huat Eating House

, 659 Lorong 35 Geylang Road, Crab Rice Noodle